Hi Martin, Stanley and Everyone,
I finished fishing this outing a few days ago and I'm just getting around to posting it. Been super busy getting yards cleaned up and getting ready to mow.
I haven't had time to get out this spring to do any real fishing. Martin did another excellent job with this outing. The scenery was excellent, along with
his currents and the background sounds. This River isn't to far from where I live. Martin also included an excellent choice of fish to include in this outing.
I did catch all 16 species and fished all the sites. I would say that Martin's outings get better and better all the time and are really enjoyable to fish. In
a few days I will fish another Indiana outing and will post another one as soon as I finish. Want to thank you Martin for all the excellent outings that you
have completed from my State of Indiana. You have posted some Rivers which I normally wouldn't be able to fish, otherwise. So Thank You again for all of your
hard work, and always look forward to new ones. Forum has been really dead, but I'll try my best to keep it going. Thanks again Martin and hope everyone has
an enjoyable Easter. All 16 Species Caught and all on top water fly. 57 fish caught in total.
In Sw Wondrous Wistful Great Miami River Indiana-Ohio You Are Fishing For: Jumping Bowfin2, Silver Carp, Northern Pike2, Brookie, Brown Trout Dark,
Red Rainbow, Chinook Salmon, Smallmouth Bass, Largemouth Bass, Walleye Dark, Mooneye, Bluegill, Black Crappie, White Crappie, Whitefish Plus
American Paddlefish - 16 Species In Total.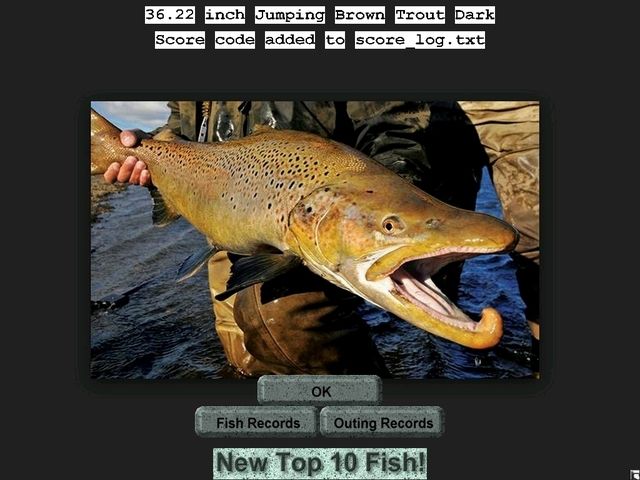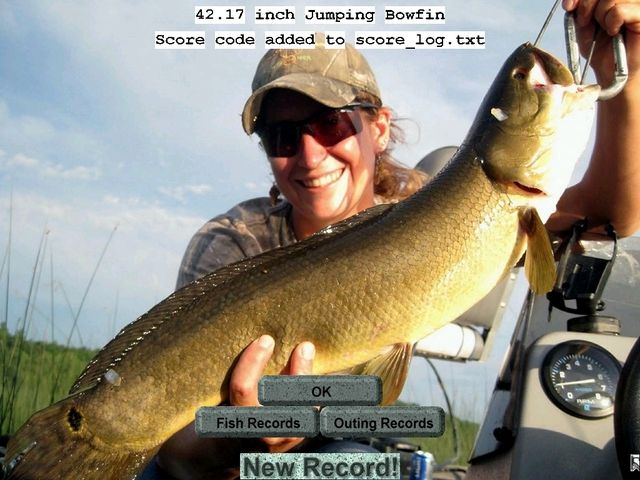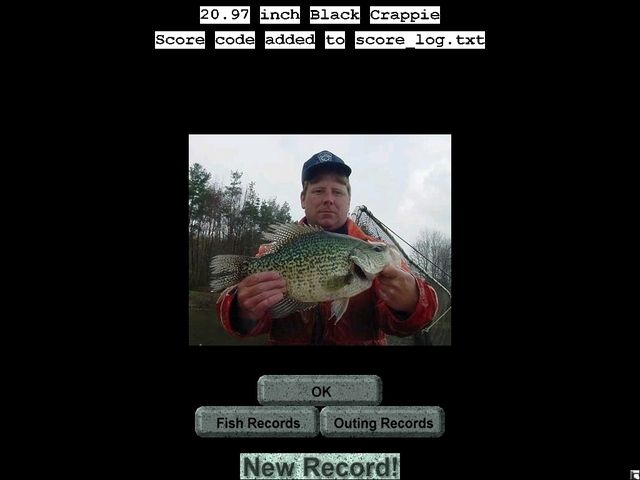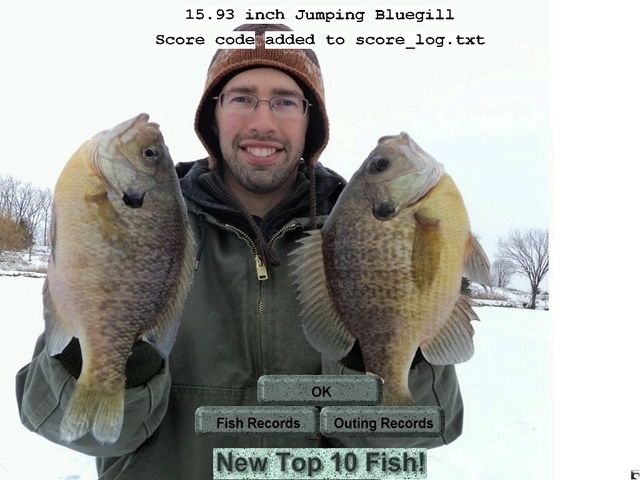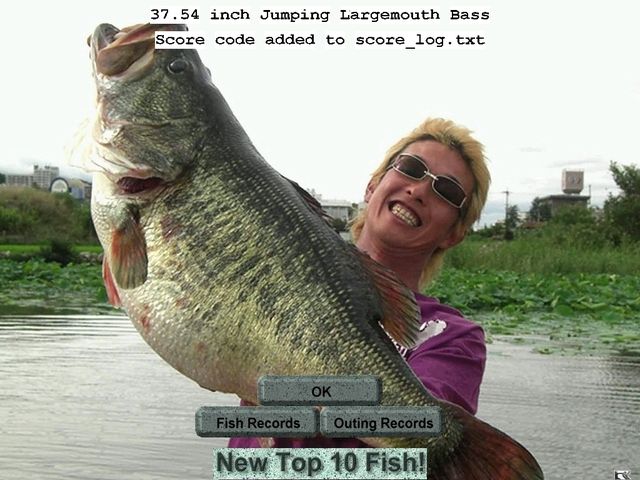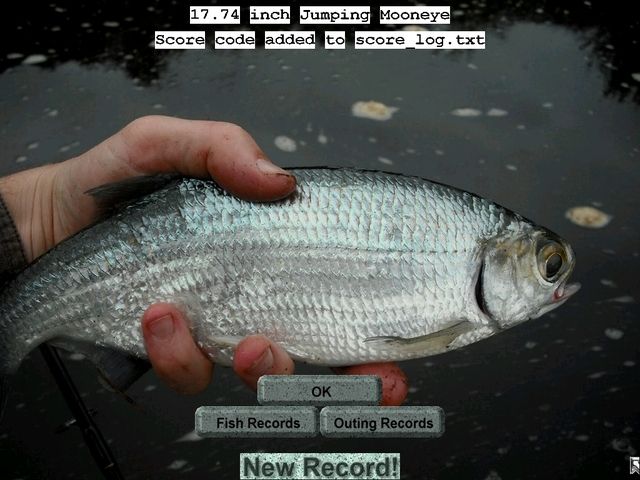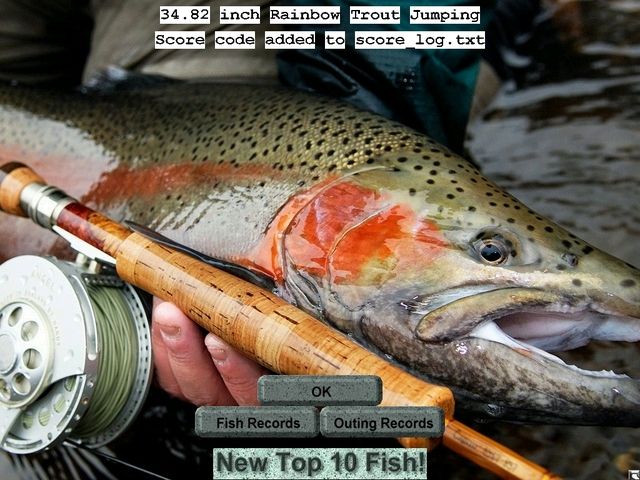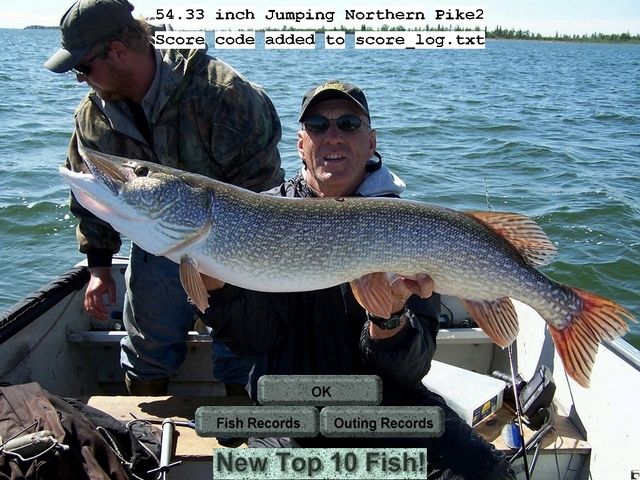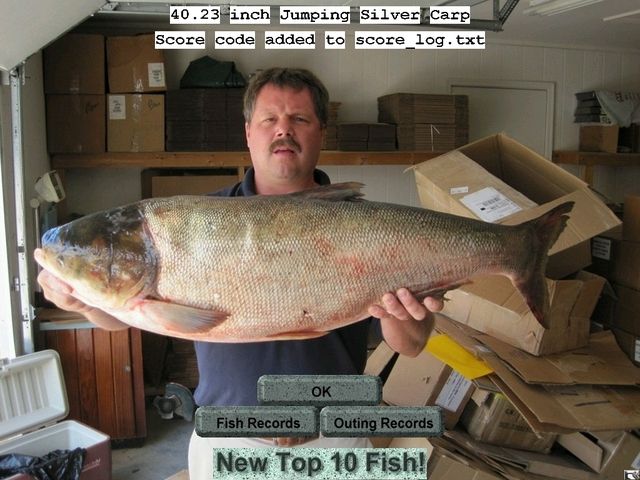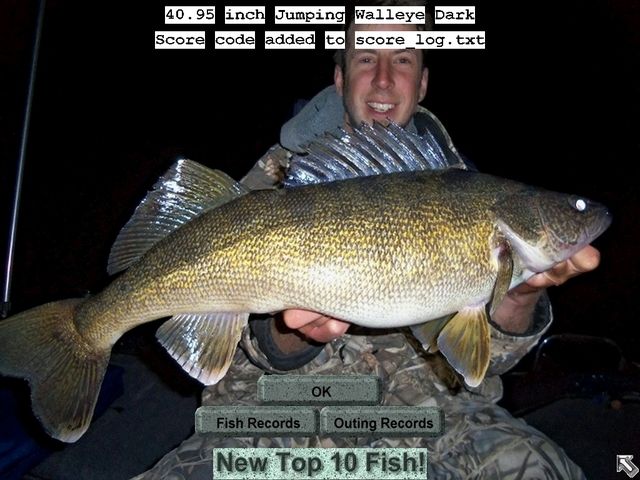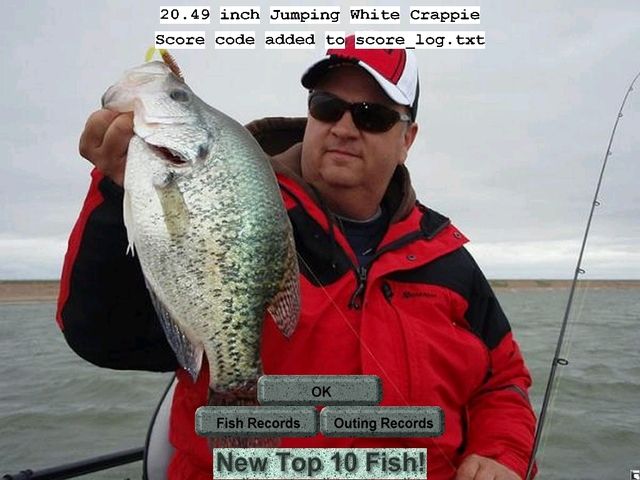 Fish: 38.96 inch Jumping Bowfin2 from Sw Wondrous Wistful Great Miami River Indiana-Ohio; Code: LVELXSDCQTKKA8438ADOFALNNVEJTVRPEHBKEQISSABNJUDGGJRNYLRDFANLW
Fish: 15.51 inch Jumping Bluegill from Sw Wondrous Wistful Great Miami River Indiana-Ohio; Code: ELKUKVHDWNCKL5401UHPJBMCNHQCWREMMIPTTCMMBMQPXWXGWOBOFJEUYLQEJ
Fish: 72.84 inch American Paddlefish from Sw Wondrous Wistful Great Miami River Indiana-Ohio; Code: OGWUHFHVSPRXR7565ATCECMTXCAAMDCLQPQCGVPJYAHPEXYYNODTAKISANTOV
Fish: 20.49 inch Jumping White Crappie from Sw Wondrous Wistful Great Miami River Indiana-Ohio; Code: DRBSUNJTIQYNK8260UTEARKGMIUFH@YPZOCTGUNCZHYIWRAGIXRRRTWIITWNO
Fish: 30.84 inch Jumping Red Rainbow from Sw Wondrous Wistful Great Miami River Indiana-Ohio; Code: VCUMUCPGITDQR2645HJIOPAIOUUEHSOSZRIZLCFWHRBEISGUWMWTVMJMVHIUZ
Fish: 20.89 inch Jumping Brookie from Sw Wondrous Wistful Great Miami River Indiana-Ohio; Code: AUHMHSABSWKQC7106GPOZJCQPVEMCCSYMBIPKZKSTQDSQKJTJUFZSWVJLJNLW
Fish: 36.84 inch Jumping Walleye Dark from Sw Wondrous Wistful Great Miami River Indiana-Ohio; Code: JFSLQNFKWJOMV9942RDTXSSDDOHJTHMEVAEVCMZVYNBGYFUIIZKVQFDTATQEJ
Fish: 41.93 inch Jumping Chinook Salmon from Sw Wondrous Wistful Great Miami River Indiana-Ohio; Code: PNSGMDKUESWGP9857IBRMUTFECQJNGQHNGDYTTKPAZXLUXCTHUVNVHSQPJDGT
Fish: 34.82 inch Jumping Red Rainbow from Sw Wondrous Wistful Great Miami River Indiana-Ohio; Code: LMXGJBANBCOJH0828KOVCBJMFIUIPVVQJJPXIINMHBWHHETBVZQAOASAWJXCT
Fish: 35.43 inch Jumping Largemouth Bass from Sw Wondrous Wistful Great Miami River Indiana-Ohio; Code: NCLCWQWMWXFIZ0629ILDVSSRUVUSTXFLAGNGRXDYCSJJYUHTAXJHSIBBUVKBS
Fish: 13.63 inch Jumping Bluegill from Sw Wondrous Wistful Great Miami River Indiana-Ohio; Code: WFRMYBHAKHTKL6676YMERXWXGPADSTSNPJZXUAILUOYQCONAVVIDTNYBMRLWD
Fish: 36.22 inch Jumping Brown Trout Dark from Sw Wondrous Wistful Great Miami River Indiana-Ohio; Code: UVTZWLVGNEYPO9266DWVMWLTCOBUTTGMUKLCRTUJDFYMDIXYVBTTWVDEFUOPY
Fish: 26.30 inch Jumping Whitefish from Sw Wondrous Wistful Great Miami River Indiana-Ohio; Code: LHLSSKYVHRFPM1480CENSOZRFIKGRXJTNLHQQJDZLVCDARFDENCOALFOSGCRA
Fish: 40.95 inch Jumping Walleye Dark from Sw Wondrous Wistful Great Miami River Indiana-Ohio; Code: OIHHBFHJSBLWG1786WWIGHSXJISKUEYLPGFKIMYBFOQDCVBPXMTPBJDOMULWD
Fish: 33.84 inch Jumping Largemouth Bass from Sw Wondrous Wistful Great Miami River Indiana-Ohio; Code: HJHNRZYRPIUMS0688JRAPEBYUPGFFSWHIOMOVXHAHOUHPMHTRHVREMRWQGMMQ
Fish: 37.16 inch Jumping Walleye Dark from Sw Wondrous Wistful Great Miami River Indiana-Ohio; Code: ACMBGKUEHEYOJ2998JDKANGXRUBYZLHCOXSEZJMIXRUZMDOJNTLQGFPLISDNT
Fish: 23.08 inch Jumping Brookie from Sw Wondrous Wistful Great Miami River Indiana-Ohio; Code: APUQQBREGWAKH8740YFHIWTNPVVKSEOBPCAIAIAFXLJOJXUVTHSNUERXGBRKN
Fish: 45.72 inch Jumping Chinook Salmon from Sw Wondrous Wistful Great Miami River Indiana-Ohio; Code: EVBNSUKPEERCD5135EBLJCNAOPANWFVPPYEPDTZNMPWWKVSLDOLMPAWADIQPC
Fish: 30.34 inch Jumping Red Rainbow from Sw Wondrous Wistful Great Miami River Indiana-Ohio; Code: TJILGWAIVNVZU6618FEZNRMMCOCBJSOSKMRSUNWXFBWMHWFNKJFOLOINDOSPQ
Fish: 34.99 inch Jumping Largemouth Bass from Sw Wondrous Wistful Great Miami River Indiana-Ohio; Code: NFCHYHPOPPUTF5766NTECAWIROMLFVVQZOOFZXWUJJTRHATJGDHXDINZLXQPC
Fish: 66.01 inch American Paddlefish from Sw Wondrous Wistful Great Miami River Indiana-Ohio; Code: JAICMEFUKKDEI0596JTEGFAIDOGZSRIYHKWOSVOZBQHKSKGKSMWJSNSZUVPWU
Fish: 45.02 inch Jumping Chinook Salmon from Sw Wondrous Wistful Great Miami River Indiana-Ohio; Code: LWPYRJLKIBAFZ9554UJRKCJSGHEBPRLTMGEBSZAVZDBHUKNFUZZYYRKGKNPWU
Fish: 15.43 inch Jumping Bluegill from Sw Wondrous Wistful Great Miami River Indiana-Ohio; Code: AFDFQBNLZBMWP9035GKLHVSPOWKZPIXGNFLDPRNEMIEHWRAQTHIPAAASZIZSH
Fish: 38.71 inch Jumping Bowfin2 from Sw Wondrous Wistful Great Miami River Indiana-Ohio; Code: SWRWWGVWVPUOW3865QKCYIHXFVIPH@ATBHBOTXJAXHHFLBZTXUGRXPFIDRXFM
Fish: 35.77 inch Jumping Red Rainbow from Sw Wondrous Wistful Great Miami River Indiana-Ohio; Code: DKAMWWYWOLGQH5602HHRHZVRHCBMPIPRNZFWMETXVVDQSZSRHLFRQHRBRBADP
Fish: 38.09 inch Jumping Chinook Salmon from Sw Wondrous Wistful Great Miami River Indiana-Ohio; Code: PTHHXLUXIBUFC9211SJBIKJGXORKXAWIREWEZCEZEIRJMRAQUXRCAUINYRPWU
Fish: 17.52 inch Jumping White Crappie from Sw Wondrous Wistful Great Miami River Indiana-Ohio; Code: WBPDBBGNHKEHO8323RHAFMLZQBRLQ@AMBKVHQJPTGUFOPKRTSRDCFWXSNFKMD
Fish: 18.05 inch Jumping Brookie from Sw Wondrous Wistful Great Miami River Indiana-Ohio; Code: LKJOUBQCZCRPA6607HMXAWDJBBCHDCZQTTAPGREVAMNLKGRLLBAELLRMJZPWU
Fish: 40.53 inch Jumping Walleye Dark from Sw Wondrous Wistful Great Miami River Indiana-Ohio; Code: RZKXEHOLWXEUP9209KPIQRCJHVDSKSDZPNDPRPIVFKEIJIPKKPPEOEMQOBLRG
Fish: 20.25 inch Jumping Black Crappie from Sw Wondrous Wistful Great Miami River Indiana-Ohio; Code: SRFIFPUAHMLRJ3499HAMPVYCFVHNKBWWNJTZBXYFJJNBMPKUOIKFJSBOZFGXW
Fish: 15.13 inch Jumping Bluegill from Sw Wondrous Wistful Great Miami River Indiana-Ohio; Code: SLPZTHJWDVKZW1036FLCAFITLBFMEHPUITITVXEVFBSDUNMXCNPQTKFSQDLHN
Fish: 18.29 inch Jumping Black Crappie from Sw Wondrous Wistful Great Miami River Indiana-Ohio; Code: QCWNLCXBWTIMV6829IFUDIEYFBCESASHMCIJVKHEPHWPOILWFGSXKFPQHGRJX
Fish: 32.94 inch Jumping Red Rainbow from Sw Wondrous Wistful Great Miami River Indiana-Ohio; Code: ZGNKHVRDEWQKY4991SDYFPOKKHIZRRZFJEWZMVDMPHEYLAJUOVZFMLWBFORUX
Fish: 17.32 inch Jumping White Crappie from Sw Wondrous Wistful Great Miami River Indiana-Ohio; Code: HHTVCZOONIYQK6469GPCFYVNRIOWXRIHSFXGTGXAZZKTSOFCGJFDTSXAEGGXW
Fish: 25.99 inch Jumping Whitefish from Sw Wondrous Wistful Great Miami River Indiana-Ohio; Code: GONGHAAQRQYWA0143HGNKASWAVLRQEVGMCVXUHQUWFAGLZATORCROVZZVUUTQ
Fish: 42.18 inch Jumping Bowfin2 from Sw Wondrous Wistful Great Miami River Indiana-Ohio; Code: KBPFNDFPLIAOM0395OUJHZRLQUUPN@PBHLYEZTHWIHVBXILHZPSFFUGTIVOAJ
Fish: 40.61 inch Jumping Bowfin2 from Sw Wondrous Wistful Great Miami River Indiana-Ohio; Code: SZQBYPOYOKHDC8902VKDNQUOCOSQFWQYZPTNJXKOMYRNUQLIDJEQRKQHVPVZT
Fish: 39.24 inch Jumping Chinook Salmon from Sw Wondrous Wistful Great Miami River Indiana-Ohio; Code: XGADMZQYVDNJX6494DMJLZMIUUPLJBZIHKAUBYBAJFMPHLSYCYFAOZNUYCLRG
Fish: 21.25 inch Jumping Brookie from Sw Wondrous Wistful Great Miami River Indiana-Ohio; Code: GBXRXJVIRFTVC5292SMPURNGCVQFXLOHDXNCUICXPLDROFMGBLVVAWXNVWWKT
Fish: 15.93 inch Jumping Bluegill from Sw Wondrous Wistful Great Miami River Indiana-Ohio; Code: DTPJJNBTKDUBA3201XEKKXPKPPMGTAMQPFRJIMWCGVHEUQDWAVHNASZWSXZSH
Fish: 37.54 inch Jumping Largemouth Bass from Sw Wondrous Wistful Great Miami River Indiana-Ohio; Code: XVEJLPEPOSDNC6466WQNDNXBVCJGSVCIGGXGVGYOQNLSTWBAALCKOAJUKPVZT
Fish: 20.97 inch Jumping Black Crappie from Sw Wondrous Wistful Great Miami River Indiana-Ohio; Code: TXBNKEFLVTSZI2684VDZAKYITBWFKIPWTRCEAVCPMYUVQZEQMFUNCWTCJNRUX
Fish: 34.33 inch Jumping Largemouth Bass from Sw Wondrous Wistful Great Miami River Indiana-Ohio; Code: TYMSFNNKOIJYZ6780XICFNFOEVWWKEJSBIODOETLLJDXBPOPINCYLPLMPLMMQ
Fish: 17.74 inch Jumping Mooneye from Sw Wondrous Wistful Great Miami River Indiana-Ohio; Code: ASTUASJRRJPFN3985DMQXEXELONLIBEYWKBHIIBAMCTWSMHCZVQLPZUWZBJQK
Fish: 14.41 inch Jumping Bluegill from Sw Wondrous Wistful Great Miami River Indiana-Ohio; Code: LDJAWKXSDDZIP3228DSJGDOUPUBOPEYSHDDSMASHWBSUFNIWCQPETCLFTJSPQ
Fish: 36.56 inch Jumping Largemouth Bass from Sw Wondrous Wistful Great Miami River Indiana-Ohio; Code: YJYLPXJRYGGWR2434MPNPGIWLPVJUKCDXCRAJODPXKJBBHAEBHRKEADJPDMMQ
Fish: 17.14 inch Jumping Mooneye from Sw Wondrous Wistful Great Miami River Indiana-Ohio; Code: IPDAWOJLKRWJA9765XCMATBEJUVWG?PAWNVTUVKCJKBJTWBOOXFZXIRJHGRUX
Fish: 70.63 inch American Paddlefish from Sw Wondrous Wistful Great Miami River Indiana-Ohio; Code: OPCAVWKAPAMPK4375IIVZAHLNPLUEVZJTNUICDSOIZLVGOJLYXXPAAIVAWLRG
Fish: 38.37 inch Jumping Walleye Dark from Sw Wondrous Wistful Great Miami River Indiana-Ohio; Code: XMQEXZBVZOPJK9856OTTAPCIFPQMPWFJDIUAHYDJFOGMZORVPBAXDPKRITWKT
Fish: 38.73 inch Jumping Chinook Salmon from Sw Wondrous Wistful Great Miami River Indiana-Ohio; Code: FTUYEKBLUABQA0717EUZWORUFCXCBQMNRRNOURZOLOHFYETTMKBKZEZDZKEID
Fish: 34.96 inch Jumping Red Rainbow from Sw Wondrous Wistful Great Miami River Indiana-Ohio; Code: AVSRCJBXLTDIT8202AMREMBWIHWDG?UDUSUOYICOBTEMCATSFKNKKUFUQAWKT
Fish: 39.06 inch Jumping Silver Carp from Sw Wondrous Wistful Great Miami River Indiana-Ohio; Code: KENKPMXIEYNBS7440TBKPHDDNVEPCWFYFTQLHTIKXYNRGWXPFEQDAPRZACEID
Fish: 17.10 inch Jumping Black Crappie from Sw Wondrous Wistful Great Miami River Indiana-Ohio; Code: SBYPLHXLWJWRF3320NROSWHVKCVBSLZAFWSXTGSUVYNWGOSBVNFSHYOMAHMMQ
Fish: 34.61 inch Jumping Largemouth Bass from Sw Wondrous Wistful Great Miami River Indiana-Ohio; Code: ONLDSWJMMYSRU0154FGPXUBAJITLWUDIDEMAAMJWBTKHIQPVOZHTHYPAONSPQ
Fish: 33.50 inch Jumping Red Rainbow from Sw Wondrous Wistful Great Miami River Indiana-Ohio; Code: HRTOKYSVVMNGU4193PJQNHOLSIZHBNYBUUMDDXSBKCQSFVAGOAOCNWOOUFDNT
Fish: 54.33 inch Jumping Northern Pike2 from Sw Wondrous Wistful Great Miami River Indiana-Ohio; Code: BBHSNJMXQZKCG0595LBBSCRXBCYEMTSEQIFMEQWFXBYKUURIKFJZZKBZIHGRR
Fish: 24.14 inch Jumping Smallmouth Bass from Sw Wondrous Wistful Great Miami River Indiana-Ohio; Code: XIOUBZAJVYIUN0616HPHVESLYBHURCVIXBPCDPKSQTNDEJUOMEVNZTHQLSPTJ
Fish: 40.23 inch Jumping Silver Carp from Sw Wondrous Wistful Great Miami River Indiana-Ohio; Code: DBMHIFVSYLICO8092ASYMBTZROJSUJBTSCBRQVYSCVYLYJIMWUMEGWKYIVPTJ
Fish: 37.34 inch Jumping Largemouth Bass from Sw Wondrous Wistful Great Miami River Indiana-Ohio; Code: YVLNMXFXGNGTQ5160ZMHAMPGQVXWF@PGQQWEOWZIWBYXMDWZTFQWRGNKRVRKN
Fish: 19.02 inch Jumping White Crappie from Sw Wondrous Wistful Great Miami River Indiana-Ohio; Code: QWNPBJVBKWLGW5269BMFMRFUPIXBZJZEZWMKIRGOSNGWONIWLGDUYDXCXYRUX
Fish: 61.22 inch American Paddlefish from Sw Wondrous Wistful Great Miami River Indiana-Ohio; Code: JGYDPEPFPREFU2868TIWUVQJWJZAXLOADZHUQDIRXYCAKNEHWHSYQDOWEWLRG
Fish: 35.28 inch Jumping Largemouth Bass from Sw Wondrous Wistful Great Miami River Indiana-Ohio; Code: MRIFUZCMFBYLQ8899XUEQOKVBBRPEFMMIKULTPZTKMDHZXUXFHSXNIBKGQPWU