Hi Martin, Stanley and Everyone,
61 total fish caught. All 16 species included in this outing was caught. Fished all sites and everything
worked fine and all fish caught on the surface with a dry fly. These are the pictures Stanley had sent you
and some of them was excellent photos. Definitely beautiful scenery and excellent background sound. I always
enjoy fishing these outings. I have a lot of fun trying to catch all the species that are included and the
1st time through I always fish on the surface and if I haven't caught all the species this way I will fish through
1 or 2 more times below the surface. Since I have been super busy running family members to doctor appointments or
test or rushing them to the hospital, most of my time is taken up and don't get to fish for real or sometimes don't
even get to fish RWFF. I finished fishing this outing last week and now I have made the time to post it. I appreciate
all of Martin's hard work and time spent on these outings. I'm an RWFF die-hard. I like that we have numerous species
to fish for and a great abundance of outings from all over the world to fish at. Places a lot of us would only dream
to be able to fish in real life. I also have to thank Stanley for the numerous jumpers which makes the fishing more
realistic. I've had many fish jump out of the water to take the fly and also numerous jumpers that had jumped and threw
the hook like in real fishing environments. So between Martin's outings and Stanley's numerous jumpers, RWFF will always
be the top of my favorite list. I have to also thank Paul for developing such a great simulator with so many free
attachments, that I can't see someone getting bored. He also made FFSHD but haven't fished for a while because my
Grandkids computer with windows 10 is down. I have Windows 7 on my computer. But Paul's FFSHD is fantastic, the water
movement is like you are really there and takes some finesse to catch the fish.
Well Thank You again for all your hard work and time spent making the outings for us Martin, Also most of the Indiana
outings you just released are the next outings for me to try. I haven't really got to really fish these bodies of water,
and most of them are between 30 minutes to a 2 hour drive at the most, but will definitely get these downloaded and give
them a try. Thanks again, it's greatly appreciated. Roger
PS Sorry guys will update on Photobucket next week, then caught pics will show.
In Sw Wondrous Wistful Lakes Of Minneapolis You Are Fishing For: Jumping Brook Trout, Brown Trout 3,
Rainbow Trout, Lake Trout, Muskie, Northern Pike2, Walleye, Bowfin, Mooneye, Black Crappie, White Crappie
Plus American Paddlefish, Asian Bighead Carp, American Eel, Common Carp, Grass Carp, 16 Species In Total.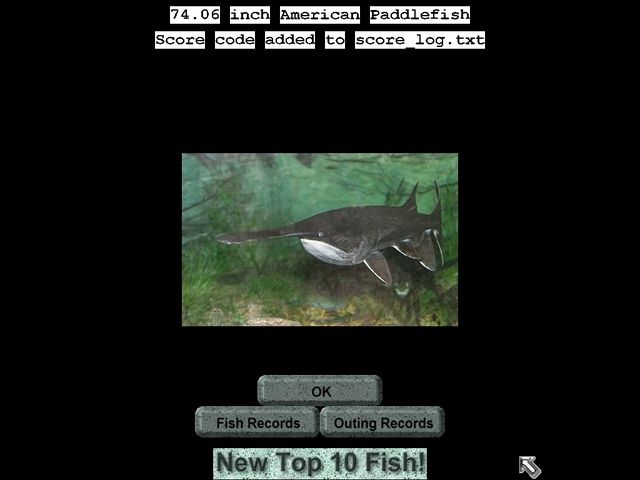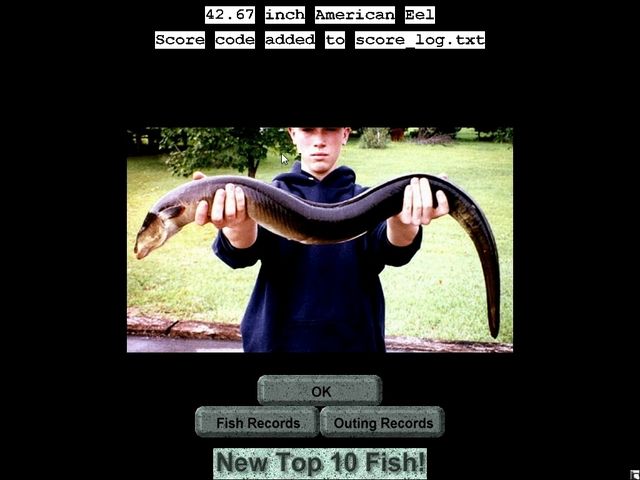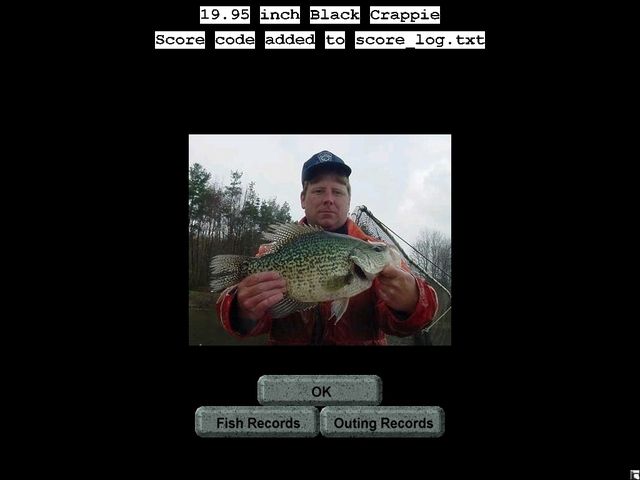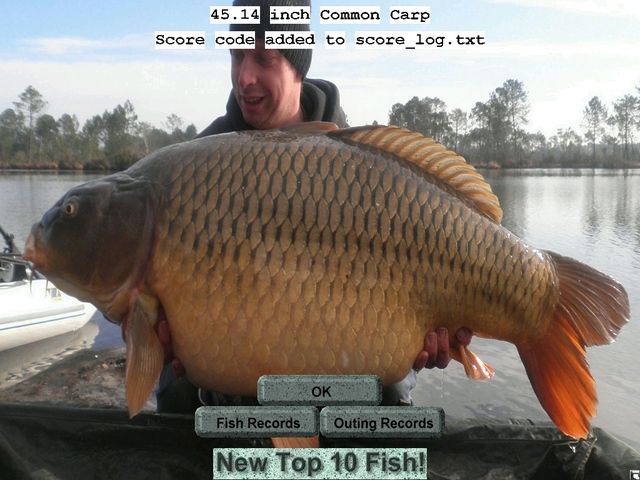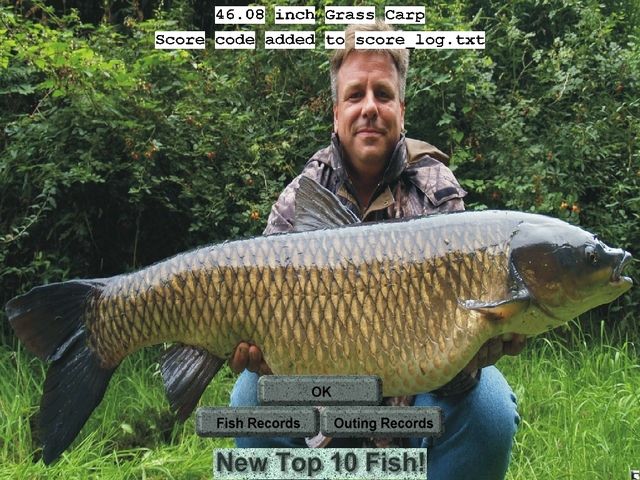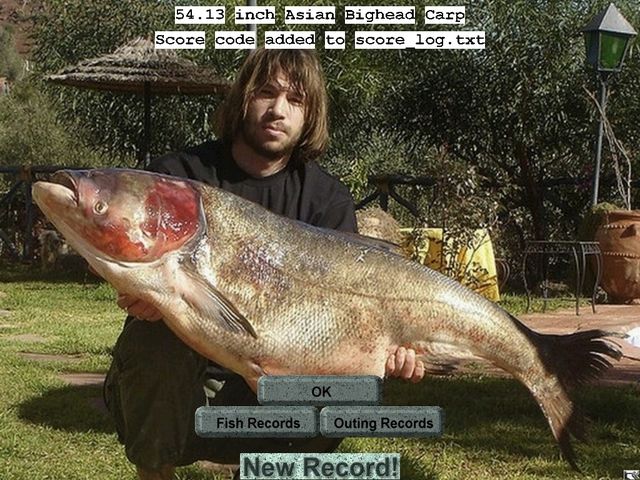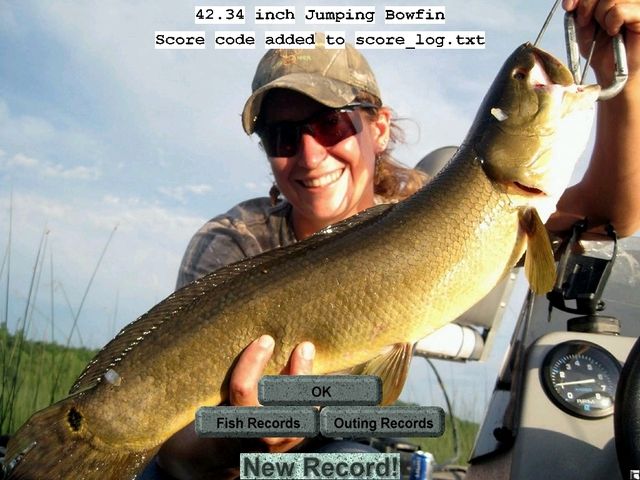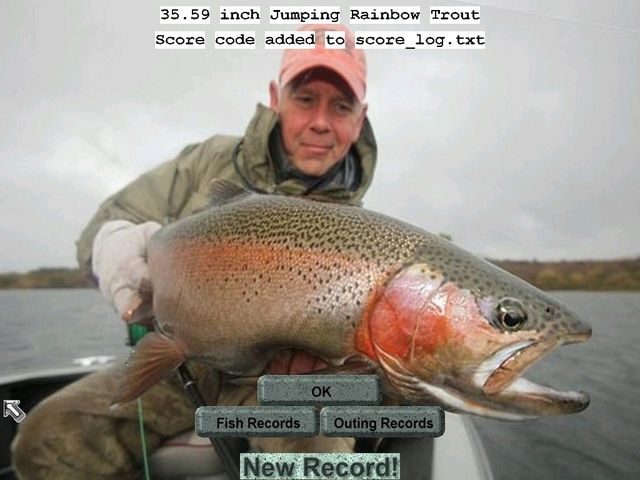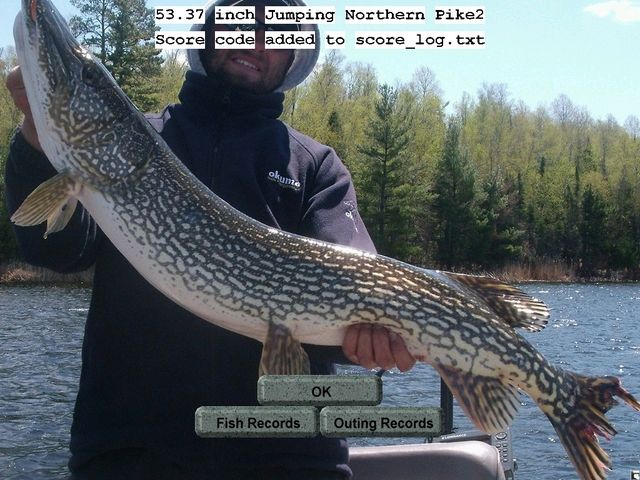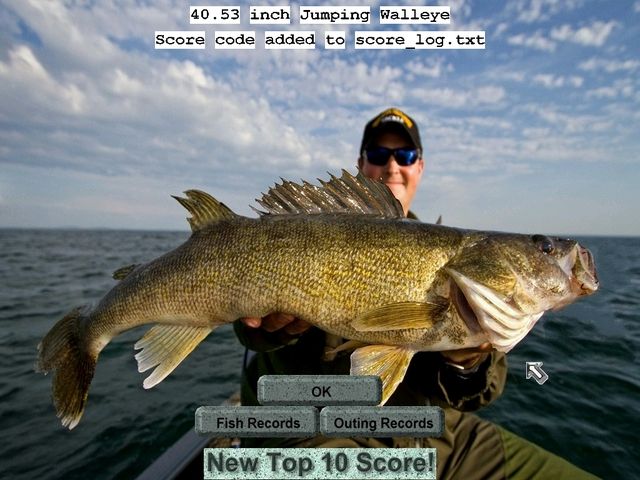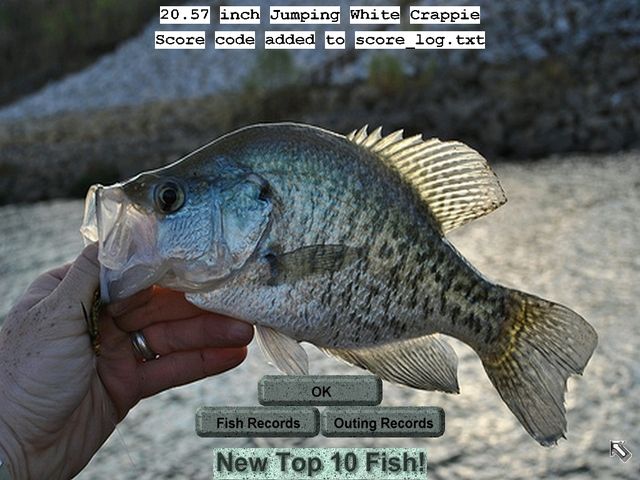 Fish: 48.01 inch Jumping Lake Trout from Sw Wondrous Wistful Lakes Of Minneapolis; Code: BDVRCJDQQDVSV4717ODHUHWIFIPOUUPXGYUCGHFXEIHXRAYRTWHMIBFMUWLRG
Fish: 47.94 inch Jumping Northern Pike2 from Sw Wondrous Wistful Lakes Of Minneapolis; Code: LUBGCJUIHTJXJ6333YYLAXEHCJMSHQPSWQPLQIQWSPATXEYIJUJCUUKSZDVOI
Fish: 17.44 inch Jumping White Crappie from Sw Wondrous Wistful Lakes Of Minneapolis; Code: ITFJTOKDNTDEX7917EHQMELTYIFOESIBCVZRYEDUYEMTOACOQUKJRBOSGLAMF
Fish: 74.06 inch American Paddlefish from Sw Wondrous Wistful Lakes Of Minneapolis; Code: WKHNCRSZHBQAH6933ZWTBKNAGOKFMRWKDHGMMRSYRUKUJAGSKBWPFEGNXVBZA
Fish: 40.53 inch Jumping Walleye from Sw Wondrous Wistful Lakes Of Minneapolis; Code: WMSAERTNHDMRW0955CYZLPSDKVBOCSSLUYWUOIBQYATIGGAIVAUDQGHIJRHCZ
Fish: 37.00 inch American Eel from Sw Wondrous Wistful Lakes Of Minneapolis; Code: JUZWUMYTXJHYJ9716KHWOGCEEOTWZAPVUWBHFCOJEVAJTPIEXXHFWACLSBLRG
Fish: 35.59 inch Jumping Rainbow Trout from Sw Wondrous Wistful Lakes Of Minneapolis; Code: VMLXCCTAPLIOJ1351ZDXOYBGPCFQHGFMKOXWVBAXZUGDVZNKCFGRVADSBMKMD
Fish: 39.25 inch Jumping Bowfin from Sw Wondrous Wistful Lakes Of Minneapolis; Code: ETNNDUBBDOVLN1114AZFHWHPKIJEGMZOZPPHBBXVFJUANXDNSIVYMVXMRIHCZ
Fish: 19.59 inch Jumping White Crappie from Sw Wondrous Wistful Lakes Of Minneapolis; Code: VWDPKKEQVJXLS9065IXTOYBEQBQBKBVPMLNSYRNGKWMLIXIOJXPQFIVYKQDNT
Fish: 56.97 inch Jumping Lake Trout from Sw Wondrous Wistful Lakes Of Minneapolis; Code: VMLXCCTUQGJAJ1351ZDXOYBGPCFQHGFMKOXWVBAXZUGDVZNKCFGRLEESBKUEA
Fish: 48.43 inch Jumping Muskie from Sw Wondrous Wistful Lakes Of Minneapolis; Code: BSZYTZRZJBSAA2888GILMDPBGIBBDNRWFURNJYCUTQGBDTHURJEXYGBMHCJQK
Fish: 50.31 inch Jumping Lake Trout from Sw Wondrous Wistful Lakes Of Minneapolis; Code: BVQUDQKADWFVH9905MHUBLTTDJTBTKHBECKMRYDHZHRINZTJXXCVTBMLYWBZA
Fish: 19.95 inch Jumping Black Crappie from Sw Wondrous Wistful Lakes Of Minneapolis; Code: BSZYTZROIYUAA2888GILMDPBGIBBDNRWFURNJYCUTQGBDTHURJEXYGBMGPLRG
Fish: 36.14 inch Jumping Walleye from Sw Wondrous Wistful Lakes Of Minneapolis; Code: TTZDOWDYTHBDL6342WYNNANKDVNNMOFVMJGOWMJYPDJUVVFCRTOMDBCSLZWKT
Fish: 17.67 inch Jumping White Crappie from Sw Wondrous Wistful Lakes Of Minneapolis; Code: BEYWPAEHZHYRM5812QJKZKDOYVHXCQJBOQYTUQXTLTIRDIIQPMPXAGQXBRPTJ
Fish: 41.75 inch Common Carp from Sw Wondrous Wistful Lakes Of Minneapolis; Code: GGDNLABNMKDWY4660BOWLEECDUAOVJTMSWVJMIMLLIXUVRFYQRJHUMEHYQQPC
Fish: 40.96 inch Jumping Bowfin from Sw Wondrous Wistful Lakes Of Minneapolis; Code: HHTVCZOTOFACK6469GPCFYVNRIOWXRIHSFXGTGXAZZKTSOKVFCFDZTAAEXFVG
Fish: 33.31 inch Jumping Brown Trout 3 from Sw Wondrous Wistful Lakes Of Minneapolis; Code: FQDUUTJIBDNTU5661HNYPGNDJJOCLTWILJMHDJYTXXXXPQMEFOEUKKRWGIXVE
Fish: 42.34 inch Jumping Bowfin from Sw Wondrous Wistful Lakes Of Minneapolis; Code: INPIHGZFKGCHK5744UZGYOVTFOENQ?BZYFGLSWBDCWSVVYERDRPMRPTVVYVZT
Fish: 38.32 inch American Eel from Sw Wondrous Wistful Lakes Of Minneapolis; Code: TIALYFWZDMUMD5512DHWIOOGKBKKBWMWCVFTGFFTXYVSWGAHNMXLIWBCXVRUX
Fish: 17.12 inch Jumping Mooneye from Sw Wondrous Wistful Lakes Of Minneapolis; Code: BUNPJZBUKGLRQ6800KKRWJUNKOTKLGFXWLGVDPLLAEQPBRJKBHULJIDASIKMD
Fish: 56.61 inch Jumping Lake Trout from Sw Wondrous Wistful Lakes Of Minneapolis; Code: WRWWVADZUETTS9321LIGULCGLVDQZQWIIXDJYIEMUFNMNSPOLNIPUZNUNXMMQ
Fish: 39.62 inch Jumping Walleye from Sw Wondrous Wistful Lakes Of Minneapolis; Code: PWGMHUNTTDJNI6465YQKPSNXMPADNXMFPMODPCFULZBRVFSRREPABQWLQVNFQ
Fish: 44.18 inch Common Carp from Sw Wondrous Wistful Lakes Of Minneapolis; Code: XNUQPQYXIDHTA0972IZWFRJOYBQDXAZGLZXRVHMNMZHGLWOFCKIZJOWBOUXFM
Fish: 38.12 inch American Eel from Sw Wondrous Wistful Lakes Of Minneapolis; Code: WQWONRZWKDYTT8405JLDPAVBABLGRLCMAXASKZMIVCESBCFPPWAMADDRHZRUX
Fish: 45.14 inch Common Carp from Sw Wondrous Wistful Lakes Of Minneapolis; Code: SAGCWQSMGDVSO0104MULVTAPRHVJSPFVXFHGFYAYNVMCVYEUFQXHUDZBUYRKN
Fish: 17.37 inch Jumping Black Crappie from Sw Wondrous Wistful Lakes Of Minneapolis; Code: ALSGUBXODPVVC0508RADWLIYHIMSVDWAJVEKWRHNIQYEOTDHXDELUWROJBGRR
Fish: 18.30 inch Jumping White Crappie from Sw Wondrous Wistful Lakes Of Minneapolis; Code: FSRMKTAQCXZOK7682CPWZLTOUHFLTTSJJABPGAHSELYLMOGUPVTHLRSSTZLRG
Fish: 52.18 inch Jumping Lake Trout from Sw Wondrous Wistful Lakes Of Minneapolis; Code: BWBHQHKGNHFTF0031NMPYOSZWVLTBHBXMTVDFGVLHKRKYPDBLFKGTHEVELXEW
Fish: 14.64 inch Jumping Mooneye from Sw Wondrous Wistful Lakes Of Minneapolis; Code: DLDRQFYGEZZOY6708JMUMBUXSOTEXFRWVZRVAMLTVYDSEPHBCMVCOOEEWVXFM
Fish: 47.11 inch Jumping Northern Pike2 from Sw Wondrous Wistful Lakes Of Minneapolis; Code: UUIMCUNEDOFTP6141CZSPUEVRBBCHXMQMLIDDKCNEUXSSSSAYELJGNPUYGKMD
Fish: 34.53 inch Jumping Rainbow Trout from Sw Wondrous Wistful Lakes Of Minneapolis; Code: ADPGBBVOYCBKI5813LINFQMDKPTPHHBGXOWVNSEEFCUTYTDTACTBLECWNYPWU
Fish: 14.04 inch Jumping Mooneye from Sw Wondrous Wistful Lakes Of Minneapolis; Code: VFLJELHDSVNUY8972NQJVFMZLVMFTPXOXZBYBKGSWILMRHXVBUUSCSYKMYGRR
Fish: 42.67 inch American Eel from Sw Wondrous Wistful Lakes Of Minneapolis; Code: JZESLDAQKQIQW8174SRDXTMANWDGF?BBRUJWXCYXBTUNZKWKNKCRIGPFXTSVN
Fish: 47.70 inch Jumping Northern Pike2 from Sw Wondrous Wistful Lakes Of Minneapolis; Code: GEWWZAOWLYIVJ2639XMYBZZYZWIFNIFMCNGBKQDLECNGXTDHGTTTRXLTNEDNT
Fish: 36.63 inch American Eel from Sw Wondrous Wistful Lakes Of Minneapolis; Code: HUMPZPQDOHBAA9410VQZVPACOBIIRKOGTCFKTXLXZTIIOJRHLIMADXUMLCBZA
Fish: 52.75 inch Asian Bighead Carp from Sw Wondrous Wistful Lakes Of Minneapolis; Code: GFIBFCYSWMCLH3544ZRBGCYWSIAXVMZIKEJSYZVPLFWAJJVGCBBWAQUWRAXVE
Fish: 45.03 inch Common Carp from Sw Wondrous Wistful Lakes Of Minneapolis; Code: FQWURTFYBPMRU5661HNYPGNDJJOCLTWILJMHDJYTXXXXPQMEFOEUAPRWGOJTD
Fish: 17.10 inch Jumping White Crappie from Sw Wondrous Wistful Lakes Of Minneapolis; Code: LWPYRJLEHZANZ9554UJRKCJSGHEBPRLTMGEBSZAVZDBHUKSYTSZYUXNGKHQPC
Fish: 52.87 inch Jumping Lake Trout from Sw Wondrous Wistful Lakes Of Minneapolis; Code: IGPUJXGXXVDRZ3165INTFVGEBHLCC@BBTQJOXNPXZKXEZFWCCGLMIDNOETKGX
Fish: 51.73 inch Jumping Lake Trout from Sw Wondrous Wistful Lakes Of Minneapolis; Code: HYLUQPMHQQHCF7652CVDHALREOSAPEZHHJJAXOEONOTKJFVONFSBITXVKZYYM
Fish: 22.66 inch Jumping Brook Trout from Sw Wondrous Wistful Lakes Of Minneapolis; Code: LNASESIEKZPEG3954MMYHEPSQCLZTAPVRASOWRFQPEXBTUILIJYDBMFKBPZSH
Fish: 36.70 inch Jumping Walleye from Sw Wondrous Wistful Lakes Of Minneapolis; Code: NQEEBXBRGGBYN6697GKDHLVMDIOORNFPRCHAXWIRJXHSYXLXAMYGDTZQZJNFQ
Fish: 38.72 inch Common Carp from Sw Wondrous Wistful Lakes Of Minneapolis; Code: EXQEEUYZFHLYS0356HEJLHSMAWSWEFRPFOLFXKINBDFKIBZUMFBAWABVPPIXK
Fish: 55.89 inch Jumping Lake Trout from Sw Wondrous Wistful Lakes Of Minneapolis; Code: FAOBJLUVRZAWY5473NLSAPWVXPCXUCZMLWMENKJAIUPSRPLCTUZYRVMUHMGRR
Fish: 17.46 inch Jumping Mooneye from Sw Wondrous Wistful Lakes Of Minneapolis; Code: WPIFGALFRZYQC5399IGASXXVHOLOSPIHSGOBWQUMNRDYPUNYTOSCRKTHBWHCZ
Fish: 21.42 inch Jumping Brook Trout from Sw Wondrous Wistful Lakes Of Minneapolis; Code: ZTVYRMVIVSQOV0742HFDMGBSHICLKKGWSJFCFURJOBBFANVZAUHCXYBFEFZSH
Fish: 54.13 inch Asian Bighead Carp from Sw Wondrous Wistful Lakes Of Minneapolis; Code: JEQHHXYKNAKIF8849QGQSPLXSCPRPKSZNJSEODHRQKAMNPPKLCCKSPQJRNFYR
Fish: 53.37 inch Jumping Northern Pike2 from Sw Wondrous Wistful Lakes Of Minneapolis; Code: VUPPDKNUWHCCD5844FUNMTWTMVYACBZOWVGKWSDGCIKXLZFYRZRUBTUKXXRJX
Fish: 46.08 inch Grass Carp from Sw Wondrous Wistful Lakes Of Minneapolis; Code: PGOYRRURICSAE5468EPETBEQAVOYVHPJIZGBHLQCWOUUXFZXFBKNHBQJYOWKT
Fish: 37.94 inch Jumping Brown Trout 3 from Sw Wondrous Wistful Lakes Of Minneapolis; Code: NKOVPXRTBVCRB4104WDLTNFLRONVLTZNNMWUROGHFONUOUMAWJVJNDDLPDVZT
Fish: 19.98 inch Jumping White Crappie from Sw Wondrous Wistful Lakes Of Minneapolis; Code: KREYZCBZVLSUQ1393IVHWXIKLOYTWPMXGYYOHSWHWSDGVJRUSLXSKCWDAXVOI
Fish: 37.40 inch American Eel from Sw Wondrous Wistful Lakes Of Minneapolis; Code: VVDHDTBLESDIC8960HSQJWVYFHQKCFTKEMJBKJVCKLLRXPYPNPZFLMLNDYHCZ
Fish: 20.57 inch Jumping White Crappie from Sw Wondrous Wistful Lakes Of Minneapolis; Code: KWIUQTDVPOYHL0651QFWNLANLOIDCFYUCWGVZJYCTPWCBDXSAYLEQRIXDGQPC
Fish: 49.63 inch Jumping Northern Pike2 from Sw Wondrous Wistful Lakes Of Minneapolis; Code: EBSKCNVVQHOYC7795DNTJSLEMIFRPVOSCLRXILZLJJLPKQIDOPAQXIROOLHCZ
Fish: 15.00 inch Jumping Mooneye from Sw Wondrous Wistful Lakes Of Minneapolis; Code: PMPCZUJPLRSGR6951OWOPRVZLHQSJJWDFPZHFLSLAWORIHXNSENCXRFFHAAOA
Fish: 20.15 inch Jumping White Crappie from Sw Wondrous Wistful Lakes Of Minneapolis; Code: NVRSSODOZBGYJ5935HUKZYNPLIPYXLSMGBPHQWLEXUBWFJRWRZMSJQDCELSVN
Fish: 42.79 inch American Eel from Sw Wondrous Wistful Lakes Of Minneapolis; Code: YKLVXGPJPVAEP3530OMQUJPCWBVTUHWHFBDRYWVLENKVNPPWWQZVJHPTVUUEA
Fish: 36.46 inch Jumping Bowfin from Sw Wondrous Wistful Lakes Of Minneapolis; Code: GPYLBRICBKPFR1268ILQHCZUTIKIYAPKUCHOIQHQWIBAWHPLBBKUUCMCAIMMQ
Fish: 19.79 inch Jumping White Crappie from Sw Wondrous Wistful Lakes Of Minneapolis; Code: XTRREPNFMQSQN2245SOGBHRPRVRXCUGHQPQXTPOXIZBEEYMDOFMWYETYYKLRG
Fish: 36.48 inch Jumping Walleye from Sw Wondrous Wistful Lakes Of Minneapolis; Code: TNJCCWTVXVBFR4850MJDZCXKKBMTHMZTQUNIQEPOTVPWCSGFEYTXEQFWCATIQ