Hi Martin, Stanley and Everyone,
Thank You for a new outing from one of my home waters, The Wabash River is only about a 20 minute drive from my home.
I decided to fish your sunset outing because realisticaly I do a lot of my fishing just around sunset till 1 - 2 am in the
morning. I've caught most of my largest fish at this time. Martin, you really did an excellent job with this outing as
usual, good background sounds, some excellent and tricky currents making it a little difficult to get the right drift to
get to a fish I was after. Also including some of Stanley's jumpers made it even more enjoyable. I even had one jumper
come up and missed the fly and danced across the top of the water. I haven't been able to get out at all to do some real
fishing because I'm running everybody to doctor appointments and by the time I'm done I'm completely wore out. So with
this outing at least I was able to kick back and relax and enjoy some virtual fishing and even tried Paul's FFSHD which is
really fantastic and posted a few caught pictures for 3 of those outings. I have to use the Grandson's computer for FFSHD
because he has Windows 8.1 and my computer is Windows 7 because eventually I will finish my outing.
Martin did an excellent job on this one. I was able to catch all 16 species included in this outing and broke 8 personal
records, plus all fish were caught on the surface with a Green Hopper Fly. Light tackle isn't advised, because I had one
Paddlefish just run and snapped my line but the biggest one I caught was over 78 inches and even with heavy tackle it takes
awhile to get them in. I caught over 50 fish and fished the outing completely through all 16 sites. Really enjoyed fishing an
outing from my area, brings back good memories. Thank You Again Martin for such an excellent outing and Thanks to Stanley
for his Classic Jumpers which were included that made this outing even more enjoyable. Will post again soon on Paul's FFSHD
and with another of Martin's new outings. Your outings haven't been a waste of time, I know there are a few of us that still get
enjoyment out of them. Thanks Again.
Roger (rwwalleye)
In Sw Wondrous Wistful Wabash River Indiana Sunset You Are Fishing For: Jumping Bowfin, Lake Trout 2, Northern Pike2, Walleye Dark, Brook Trout,
Red Rainbow, Brown Trout Dark, Black Crappie, Mooneye, Whitefish Plus Channel Catfish, Flathead Catfish, American Paddlefish, Burbot,
Black Bullhead, American Eel 16 Species In Total.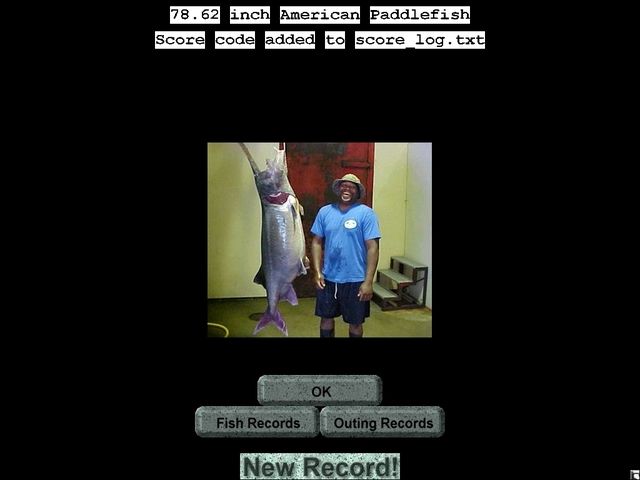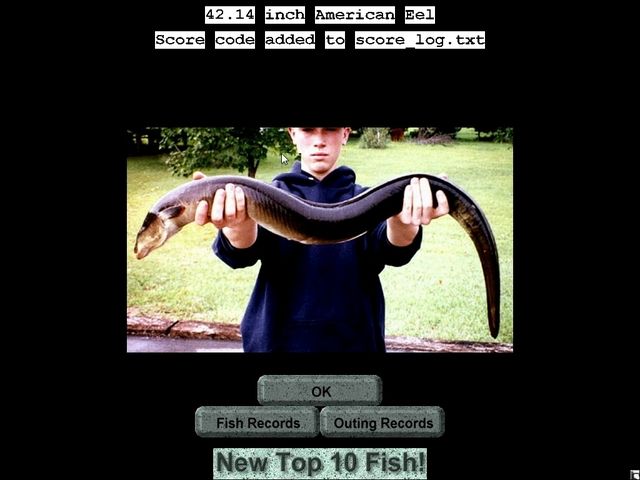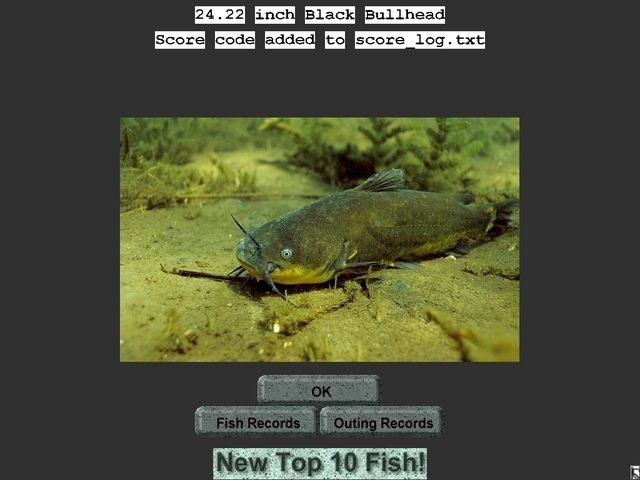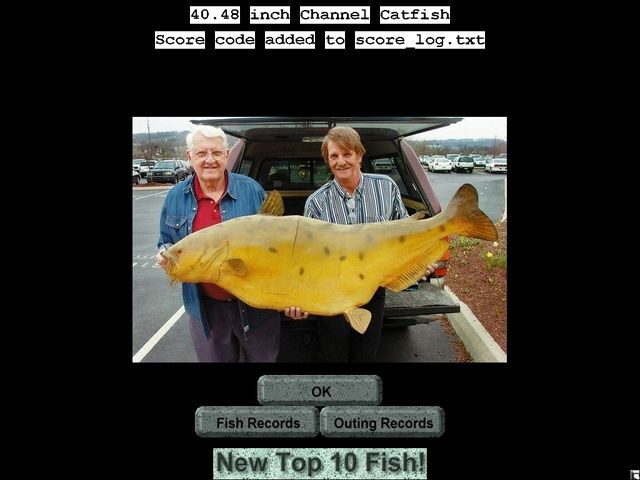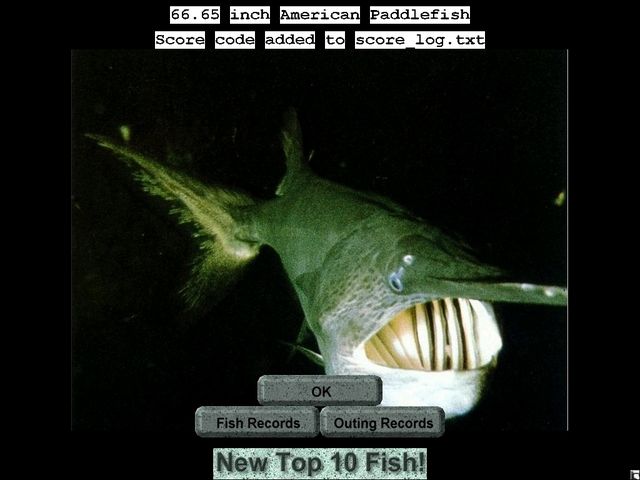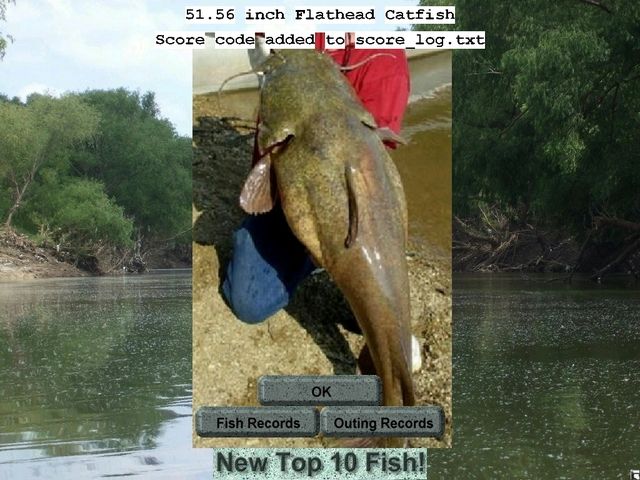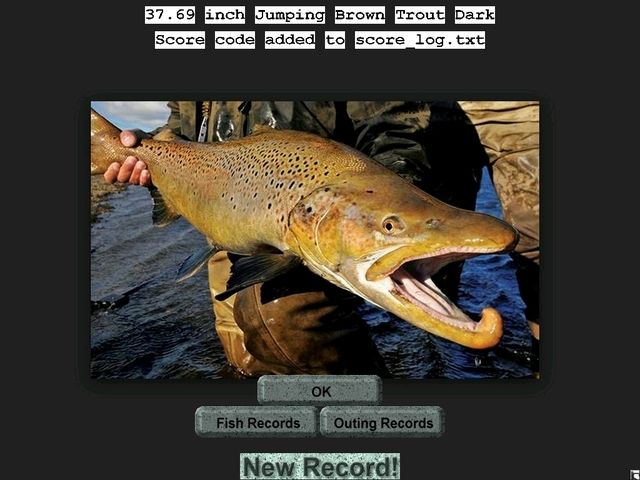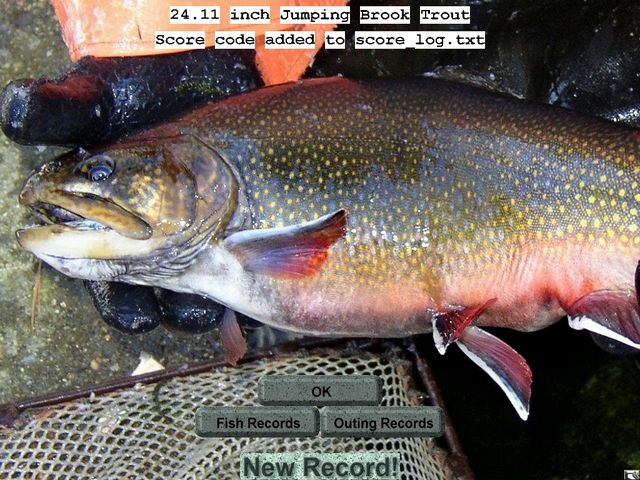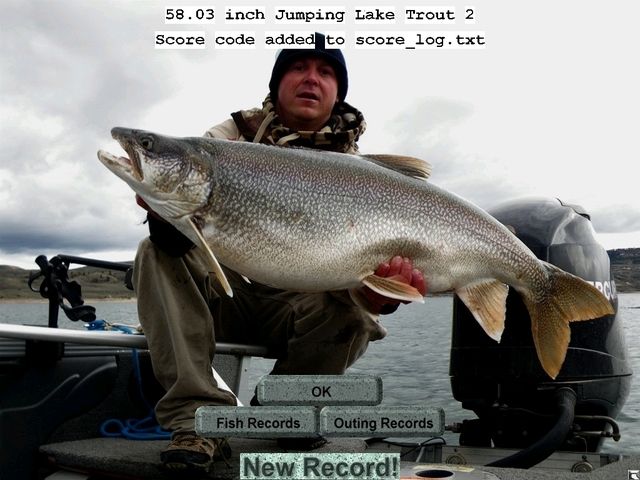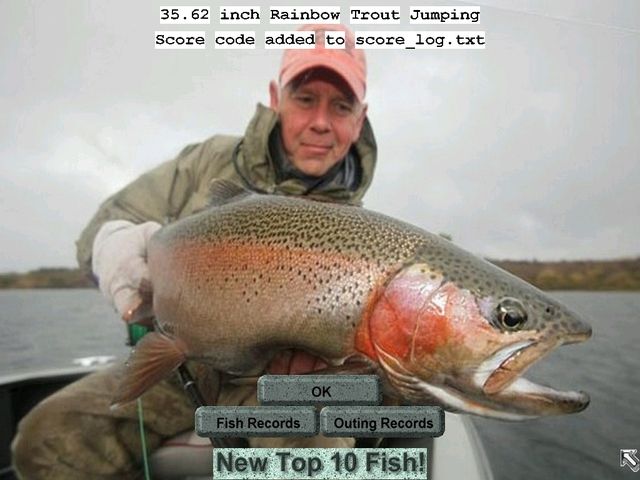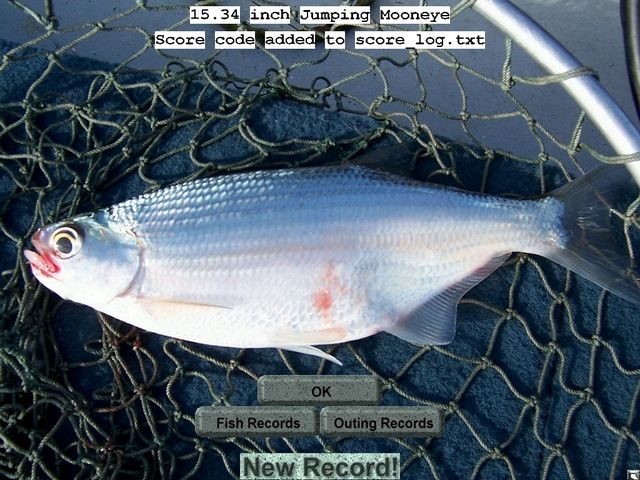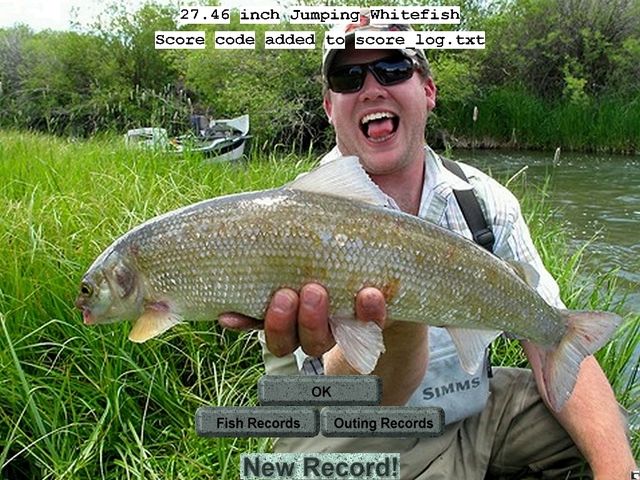 Fish: 24.08 inch Jumping Whitefish from Sw Wondrous Wistful Wabash River Indiana Sunset; Code: SMAMOYKYNNDXN4151HQFXIHZEOXEIDJYQSLKJGWRNEBXFDMGXQWBTYNDXXCRA
Fish: 22.93 inch Black Bullhead from Sw Wondrous Wistful Wabash River Indiana Sunset; Code: HUBJZMGRNTCEA9410VQZVPACOBIIVKOGTCFKTXLXZTIIOJCYLKMAXMQMLPLHN
Fish: 38.14 inch Jumping Walleye Dark from Sw Wondrous Wistful Wabash River Indiana Sunset; Code: IEBDUPWVUXOAR9945ELNVQBAPITTZGFBDZCGVOGYRWNICHEDSKNYRYPSUMGGG
Fish: 38.05 inch Jumping Walleye Dark from Sw Wondrous Wistful Wabash River Indiana Sunset; Code: MESRKIGCOXVJB5047ISHAGFFDIPDOMGNHNEQSYLXDSFSCLEVQWLBOWYYGNNFQ
Fish: 32.12 inch Jumping Red Rainbow from Sw Wondrous Wistful Wabash River Indiana Sunset; Code: CBGDHQUJHQMQT9399OWEPBJCWVUUDFGVASDSXGXZDPLGFBCQCUXKTLFHHIQPC
Fish: 18.30 inch Jumping Black Crappie from Sw Wondrous Wistful Wabash River Indiana Sunset; Code: WCSQWKPYZUXWF1449TEDCPSFJORCUWCIJBGYESHPOXOIBARDOCLFESNUTJRKN
Fish: 54.96 inch Jumping Northern Pike2 from Sw Wondrous Wistful Wabash River Indiana Sunset; Code: SSQNZYUATDHVZ4515JYPUYXHPIZFWGQAVIEQPOQIJMWVQFKEBTSQIOKZFSGXW
Fish: 15.34 inch Jumping Mooneye from Sw Wondrous Wistful Wabash River Indiana Sunset; Code: QLKSYSARUVEDN3439QUGHGGQVOMYSRPFOHMOKSCJZHAUPYLLPLMLLLVLJRQPC
Fish: 32.40 inch Jumping Red Rainbow from Sw Wondrous Wistful Wabash River Indiana Sunset; Code: JDETBNOSVVRYO5723OBNNNMSZIQAMOYDFSPNAVPVQHRSBZIBPOUHDDCYMYWKT
Fish: 78.62 inch American Paddlefish from Sw Wondrous Wistful Wabash River Indiana Sunset; Code: OFLPNOYOJUXRS4669ZOHZZONMHAJE@IGIYELAMXNQXGVSHERYTVRXJQHTKCCS
Fish: 22.95 inch Jumping Brook Trout from Sw Wondrous Wistful Wabash River Indiana Sunset; Code: NDOPRHXJNLATX1744KQYAUQWFHUKBUZPIXZXFFVUCDSDKCHCNARJIJTDAMTIQ
Fish: 66.66 inch American Paddlefish from Sw Wondrous Wistful Wabash River Indiana Sunset; Code: QIPBJBRGDBSKH8382LNFAYUHZVDYCUZAIRTPTSBNKQQMGKZDIWOMQQKNRPWKT
Fish: 58.03 inch Jumping Lake Trout 2 from Sw Wondrous Wistful Wabash River Indiana Sunset; Code: FOHCNTZXBKRVN1449DKSNAIRFCWTZSIQUAXZBSOBPRNBRSVEUSOYJKUJVECCS
Fish: 27.37 inch Jumping Whitefish from Sw Wondrous Wistful Wabash River Indiana Sunset; Code: JVZEBVUHHZBUZ0832LNRLJJKXITNLXJACVEGTLFFMYBLEGDUTPPIFZQWYSQPC
Fish: 37.69 inch Jumping Brown Trout Dark from Sw Wondrous Wistful Wabash River Indiana Sunset; Code: XBWHVIHAAZIHB7026VCUULDFLVNJHDNKTUTFJZQMNISLARCCKORNQXAAUELRG
Fish: 49.11 inch Jumping Northern Pike2 from Sw Wondrous Wistful Wabash River Indiana Sunset; Code: SBYPLHXXXPWSF3320NROSWHVKCVBWLZAFWSXTGSUVYNWGOILUIFSXTNMBJPTJ
Fish: 36.80 inch American Eel from Sw Wondrous Wistful Wabash River Indiana Sunset; Code: QTRYMSIAAUAHP8914WEWFJBDSHFBOMJZBOUKSRFSDWWOFZMZMMFVLDLDFXWKT
Fish: 18.54 inch Jumping Black Crappie from Sw Wondrous Wistful Wabash River Indiana Sunset; Code: HTGFZYKAVHAGJ8314TLWQMTWDPQQNGUCKLBLFOBBRQZOCTSHXCEPOTHBFESPQ
Fish: 50.29 inch Jumping Northern Pike2 from Sw Wondrous Wistful Wabash River Indiana Sunset; Code: DVDBYNKSMWMCP7432BGIMCVVTWEPFBIQFWGRCDFUNBRSROVXJOWBCHRRFFDNT
Fish: 34.53 inch Jumping Brown Trout Dark from Sw Wondrous Wistful Wabash River Indiana Sunset; Code: AJEPNBGBDOCXU6377NPXTGDMDBUJRKIZTMPBUAGVBKPQRVMHNHOQVJUBWFJTD
Fish: 63.16 inch American Paddlefish from Sw Wondrous Wistful Wabash River Indiana Sunset; Code: KRHDMCKGXDPQQ1393IVHWXIKLOYTAPMXGYYOHSWHWSDGVJCLSNXSERSDZIQPC
Fish: 49.15 inch Jumping Lake Trout 2 from Sw Wondrous Wistful Wabash River Indiana Sunset; Code: NMCNEXAYDRTEQ8335ZFRVSLXVUFEXLVODVDCTNQZNUWILSRHGJLXSUAGCBFBL
Fish: 40.80 inch Jumping Walleye Dark from Sw Wondrous Wistful Wabash River Indiana Sunset; Code: IVTBIOUYPZZCM1238ARWOJRFCPXXQTWBSLOZAVEMFKWHLYPWAVIWSXMFSSDGT
Fish: 34.23 inch Jumping Red Rainbow from Sw Wondrous Wistful Wabash River Indiana Sunset; Code: NLZIKGZXTBSBR7239YAOQQMRCIFMXPBJVEZLFFYDNRNOACHQKBDUZXIWXPPZO
Fish: 42.14 inch American Eel from Sw Wondrous Wistful Wabash River Indiana Sunset; Code: TVQAIWAUVXVYT8363SBTYFTWHUFWYHTVDAVWYESPWSTHSBSKBCEAWTZOZICCI
Fish: 31.44 inch Jumping Red Rainbow from Sw Wondrous Wistful Wabash River Indiana Sunset; Code: XALCIRGKRKGXL6921TXZXJWZAIORHHTGKUPOUQZRFFSRPJKKWYJDUNRXOZLRG
Fish: 37.63 inch Jumping Walleye Dark from Sw Wondrous Wistful Wabash River Indiana Sunset; Code: XGADMZQSVBPWX6494DMJLZMIUUPLNBZIHKAUBYBAJFMPHLIIBTFAKDNUYHHCZ
Fish: 32.74 inch Jumping Red Rainbow from Sw Wondrous Wistful Wabash River Indiana Sunset; Code: OZZNHDFHVBAXB2889SCRABIJOPVGLQPLWKREMUFPTCZCTMBSESGNIIZBIXGXW
Fish: 42.13 inch Burbot from Sw Wondrous Wistful Wabash River Indiana Sunset; Code: VSTDAQUJTEPIV1723BSHCORHIOGRQALOGERCUBUOVUBBNBWYGCBGQPXPMFGGG
Fish: 41.61 inch Jumping Walleye Dark from Sw Wondrous Wistful Wabash River Indiana Sunset; Code: MUHKDQUZZAMZX5136CUNXWWEXCBIGCCRGZNSJXSPRDNXILXXCQQWEHMIYSWKT
Fish: 22.33 inch Black Bullhead from Sw Wondrous Wistful Wabash River Indiana Sunset; Code: BEQVCXZWZMXJM5812QJKZKDOYVHXGQJBOQYTUQXTLTIRDITHPOPXQJNXZWCXN
Fish: 21.02 inch Jumping Brook Trout from Sw Wondrous Wistful Wabash River Indiana Sunset; Code: UWWDRUENDYRGF0162FBQRZJZVITLBPIQDBXTFCLNLJHGPQXHIEBWRFOHJOAOA
Fish: 38.49 inch Burbot from Sw Wondrous Wistful Wabash River Indiana Sunset; Code: WCKVIQGUAOXPF1449TEDCPSFJORCUWCIJBGYESHPOXOIBARDOCLFKBOUUPRZC
Fish: 52.00 inch Jumping Northern Pike2 from Sw Wondrous Wistful Wabash River Indiana Sunset; Code: ZMDTTVCDJCVHK6453VSQTGELVBJABUGYFUIFSDXWKPYOEUXCALDUYFKXOUHNK
Fish: 23.97 inch Black Bullhead from Sw Wondrous Wistful Wabash River Indiana Sunset; Code: GAMDPPQDHGVEM3376QHMPOOBSIYNTOULVGCDGAKUPACXCXSZMQNSUZFKPMPWU
Fish: 35.62 inch Jumping Red Rainbow from Sw Wondrous Wistful Wabash River Indiana Sunset; Code: YKIQKGKDPOZNP3530OMQUJPCWBVTYHWHFBDRYWVLENKVNPANWSZVJFMTVSFVG
Fish: 49.70 inch Jumping Lake Trout 2 from Sw Wondrous Wistful Wabash River Indiana Sunset; Code: VDXRPLQPSUVNI4741JODLSGOZOUWPOIOHQUQZTXSOUCYTIOWRQEWQWUPBIJQK
Fish: 27.46 inch Jumping Whitefish from Sw Wondrous Wistful Wabash River Indiana Sunset; Code: SFZYIHYOAVDTC1562UESEPSSSPETUNJBMDOVXPCMJSYGBLESWFLTAYIVGHRUX
Fish: 40.48 inch Channel Catfish from Sw Wondrous Wistful Wabash River Indiana Sunset; Code: QQIJNBPEHXLUJ3897ZEVQBPTWOWIYPTCDYTDCREWWEMYWLAJFXHXXRBFNALHN
Fish: 41.98 inch Burbot from Sw Wondrous Wistful Wabash River Indiana Sunset; Code: USMZGBUBCQOGA2920YOMFOZKNVKTDWQPOUTVBLTVOOOWUUBANIVVNJTYNNHHW
Fish: 37.45 inch Jumping Walleye Dark from Sw Wondrous Wistful Wabash River Indiana Sunset; Code: YCFXRGQSKNEUN9855IDAWFUHZICRKMCFKVUDPXJCTZGKXOIZARFKJNXBBESVN
Fish: 24.11 inch Jumping Brook Trout from Sw Wondrous Wistful Wabash River Indiana Sunset; Code: KMRCITZPIFIQU1125HTANCZPKOXSCRIARZRZPSMTANJCOWNNBACGWDOJVBZSH
Fish: 37.63 inch Burbot from Sw Wondrous Wistful Wabash River Indiana Sunset; Code: NTVFOULUZAOYT1714ESEPTHDZBYOLKWLPKAZOWBMQORAILIWHVWFXMHOSSSVN
Fish: 57.45 inch Jumping Lake Trout 2 from Sw Wondrous Wistful Wabash River Indiana Sunset; Code: FQDUUTJSCBNHU5661HNYPGNDJJOCPTWILJMHDJYTXXXXPQXVFQEUANOWHDOAJ
Fish: 24.22 inch Black Bullhead from Sw Wondrous Wistful Wabash River Indiana Sunset; Code: NVJRFLYDZFGFJ5935HUKZYNPLIPYBLSMGBPHQWLEXUBWFJCNRBMSJOACDKGRR
Fish: 40.96 inch Jumping Bowfin from Sw Wondrous Wistful Wabash River Indiana Sunset; Code: KKDKATIUILZBF7904DJUDXTEYHFJMQMZBJCRNBCBTGIPQYLWJCMSLJNWJCXFM
Fish: 51.56 inch Flathead Catfish from Sw Wondrous Wistful Wabash River Indiana Sunset; Code: YZJVNZVFIVVHV1302GRLMXZVYBHOHBZZWPACSNKZLVJGHIJPMFWFJYQTODAOA
Fish: 38.79 inch Channel Catfish from Sw Wondrous Wistful Wabash River Indiana Sunset; Code: RFMQMADMITBRO2869RBYHPANXOIVHBWCCTQPEZBTCFTBIDILDKFHEKEFYXLBQ
Fish: 36.33 inch Jumping Walleye Dark from Sw Wondrous Wistful Wabash River Indiana Sunset; Code: DJPZBFPVELENI4587GKOKWPLOPCVUEVVEIBFYVBBNSCWORYCSQXPDSAQKHUEA
Fish: 31.99 inch Jumping Red Rainbow from Sw Wondrous Wistful Wabash River Indiana Sunset; Code: YIVYVGAQOSGKA9219KKKKDKQTVDSQOIHPLNJVFLLPHAHQRGWEUJHYDLYJHHCZ
Fish: 24.54 inch Jumping Whitefish from Sw Wondrous Wistful Wabash River Indiana Sunset; Code: QEKFACPJYJDHK0040EISONJKJITNESPHCSPZXBIWWOXDLODWOZILSLQDTYNFQ
Fish: 23.01 inch Jumping Brook Trout from Sw Wondrous Wistful Wabash River Indiana Sunset; Code: WBPDBBGSHQCIO8323RHAFMLZQBRLU@AMBKVHQJPTGUFOPKHDRMDCBAXSNNRJX
Fish: 35.50 inch Jumping Brown Trout Dark from Sw Wondrous Wistful Wabash River Indiana Sunset; Code: LDJAWKXSEYZRP3228DSJGDOUPUBOTEYSHDDSMASHWBSUFNYGBLPEPGLFTMZSH
Fish: 38.59 inch Channel Catfish from Sw Wondrous Wistful Wabash River Indiana Sunset; Code: MQZVXQGPWVXFA7974VPBLMLPIOSYIBSQZSJUFHHXCJUNNPAQHUKNZLSZZZHNK
Fish: 38.02 inch Jumping Walleye Dark from Sw Wondrous Wistful Wabash River Indiana Sunset; Code: MESRKIGCOXVGB5047ISHAGFFDIPDOMGNHNEQSYLXDSFSCLEVQWLBUFZYGAXFM
Fish: 19.22 inch Jumping Black Crappie from Sw Wondrous Wistful Wabash River Indiana Sunset; Code: BGMOEAWHATQMB9833TLQJPIACBZGORFBFGNBWPGTTZSFBOVYANFLJDOLMTLRG