Hi Martin, Stanley and Everyone,
Well I fished this outing for a few days and caught 14 of trhe 16 species and decided to try another new outing, since
there are so many interesting ones available. Martin did another excellent job with the sounds and currents. Some of the
currents were tricky and you had to throw the fly just right to be able to get to the fish you were after. Also there was
some nice scenery. Martin included a few of Stanley's infamous jumpers, that I had a few that almost jumped out of the water
when I picked the fly up to recast. Really enjoyed this outing, I usually fish it thru 2 or 3 times to see if I can catch
all the species, but like I said earlier there are other outings which I want to try. Thank you Martin for another excellent
job and your hard work. It is definitely appreciated. The forum is pretty dead for now, but hopefully will pick up and with
Paul's new releases maybe the forum might pick up on that in the future. Thanks again. Roger
PS There are also some huge fish included in this outing, so beware.
Fish: 79.66 inch Mahseer from Sw Wondrous Phayao Lake Thialand; Code: KYZHIXMSUNTET4872UQUPQFZPVZMOGMVSFVDBBIUAWNQEJVKNUBSINZLPAGXW
In Sw Wondrous Phayao Lake Thailand You Are Fishing For: Jumping Redtail Catfish, Red Mangrove Snapper, Silver Carp Plus Chao Phraya Giant Catfish,
Asian Bighead Carp, Snakehead, Julian Golden Carp, Redtail Catfish, Giant Snakehead, Grass Carp, Common Carp, Common Carp Light, Mahseer, manjack,
Talapia, Blue Tilapia 16 Species In Total.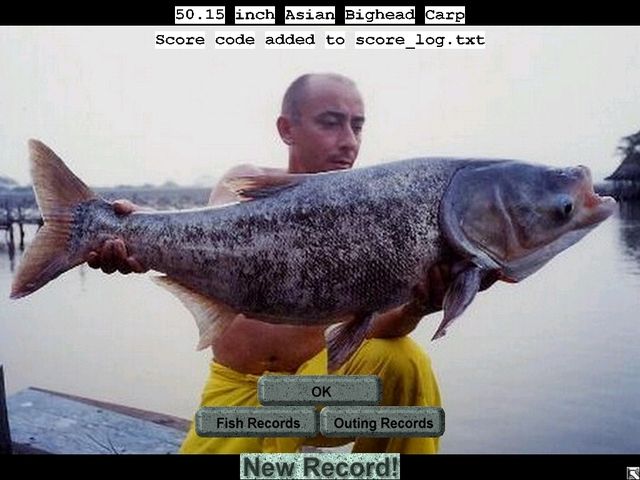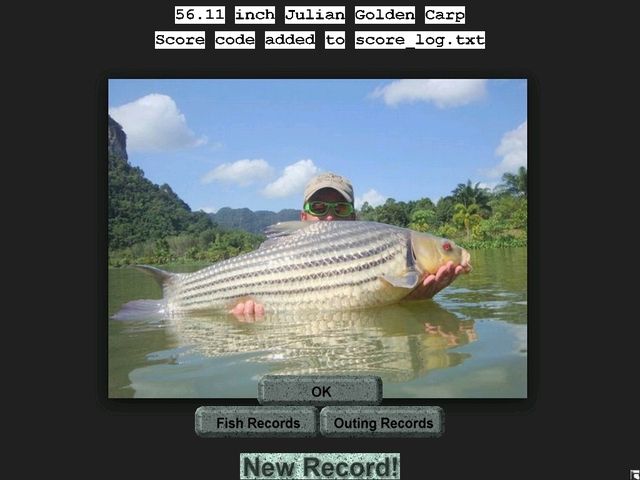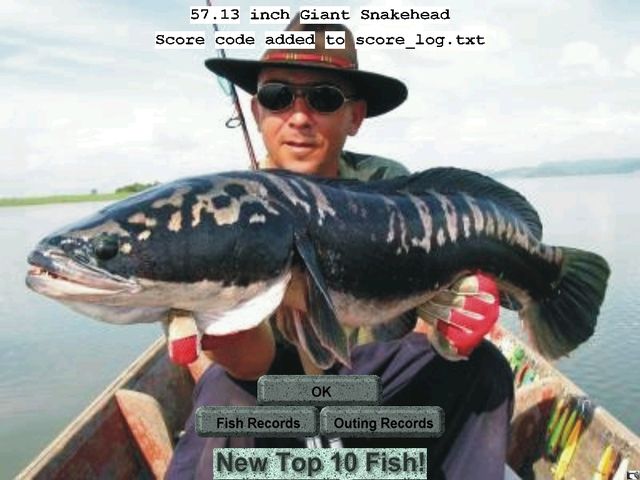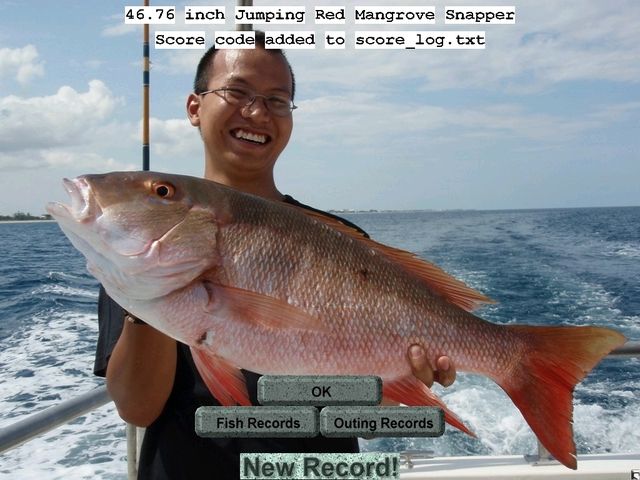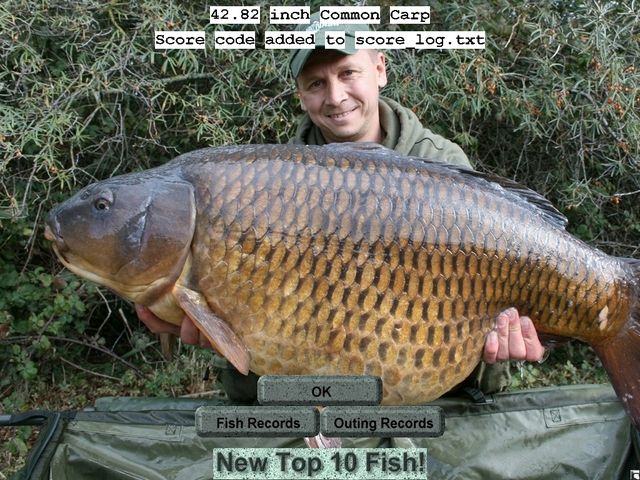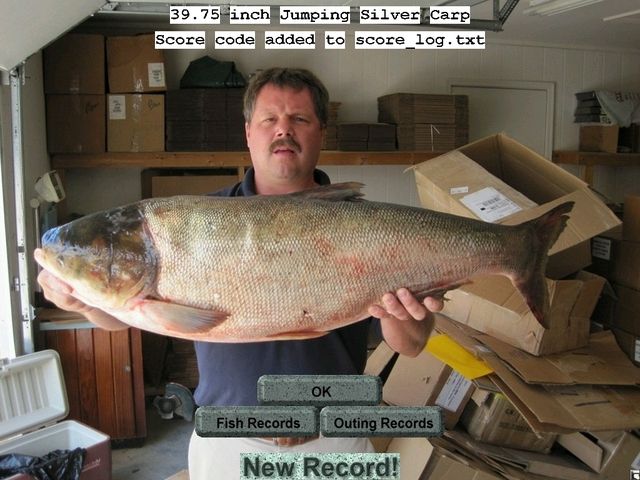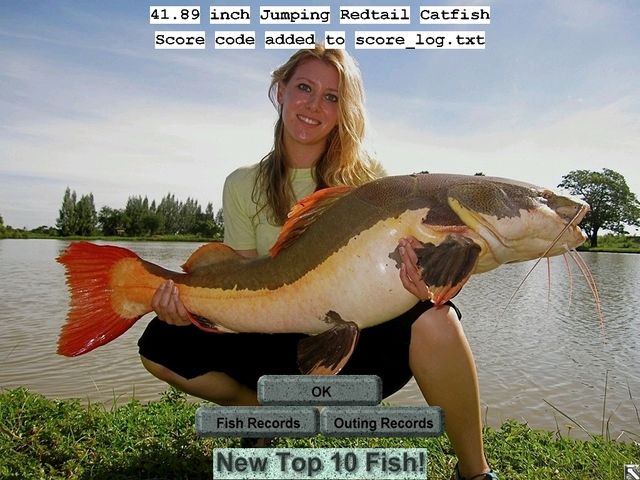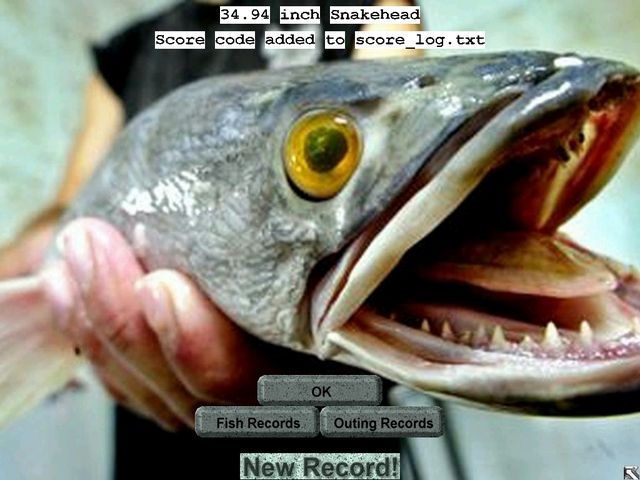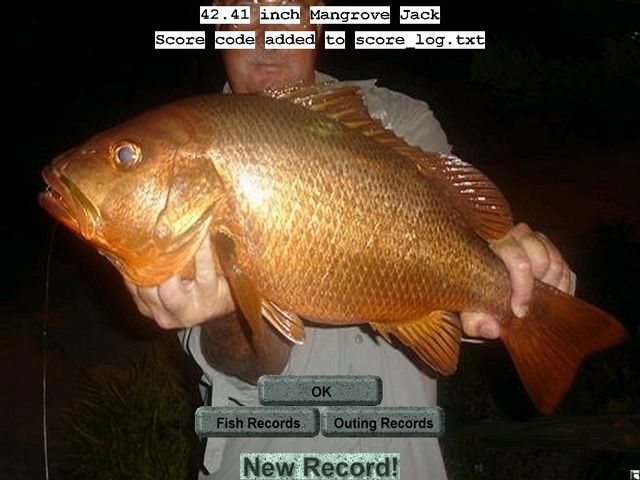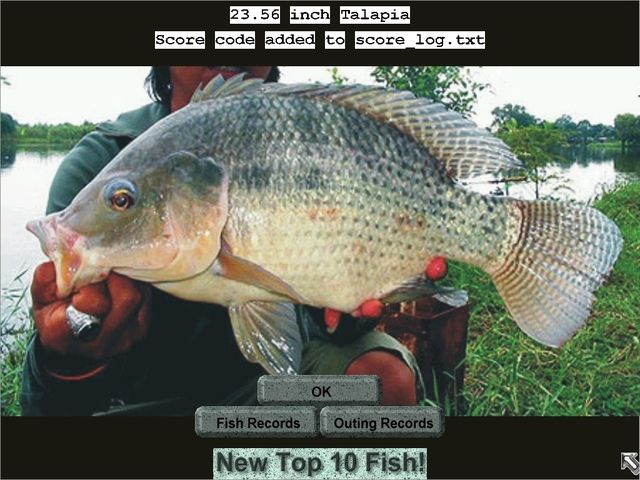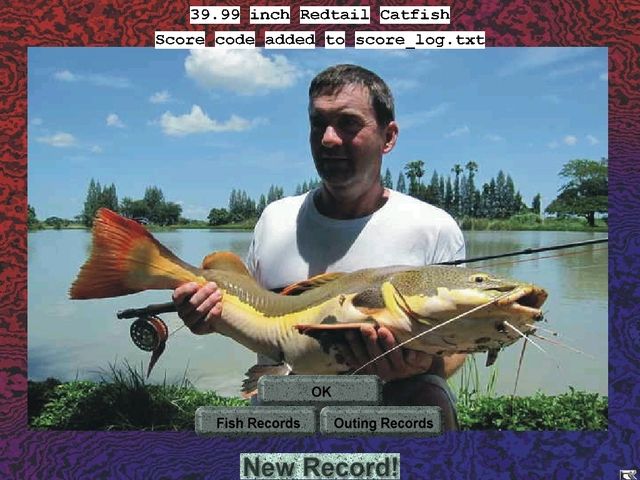 Fish: 57.13 inch GiantSnakehead from Sw Wondrous Phayao Lake Thialand; Code: OLVMHBHYMLWZN6933BERNPEOFCBKKBOINOXRYMZWMYPLQSOYYSRGSDNMDZXFM
Fish: 23.56 inch Talapia from Sw Wondrous Phayao Lake Thialand; Code: NDYORROFNMZGX1744KQYAUQWFHUKBUZPIXZXFFVUCWHVPKSMIWRJONTDBOWHJ
Fish: 38.16 inch Jumping Silver Carp from Sw Wondrous Phayao Lake Thialand; Code: DYUGAWCZXDZWW2659YOSTKHNQPOQV?YNDEZQSDYPULQSFKSOLZUZCGCQWYEID
Fish: 56.11 inch Julian Golden Carp from Sw Wondrous Phayao Lake Thialand; Code: FZJYOCRPREZLV0271OCJSMIVZOZVLKSONPYMSRTYHQRVVOTKLEFHLTUZIGWTO
Fish: 34.94 inch Snakehead from Sw Wondrous Phayao Lake Thialand; Code: DMXFYQEXPCBDP9824LRXREBDLITVJBLSDQUMOVCPCCBEUNVCTBDFXIKOCLEID
Fish: 46.41 inch Asian Bighead Carp from Sw Wondrous Phayao Lake Thialand; Code: ZAZKPHHMAZNDL4428IWOJZYBQVHFPXTDMODTGVBDTSZSYGMRDJEITUZWUHJTD
Fish: 41.89 inch Jumping Redtail Catfish from Sw Wondrous Phayao Lake Thialand; Code: ZFCFMFIXNXXUH3875RGDANQERVIPNVFBBNLIYNMRHXSOFSSXUWRUZJDQZWEID
Fish: 42.41 inch manjack from Sw Wondrous Phayao Lake Thialand; Code: XLQAXFWQHJWCT6752MWQDMEDUUYUL@LFVJIJTPLNXENKTFIQNCSMQNROCFEID
Fish: 36.30 inch Redtail Catfish from Sw Wondrous Phayao Lake Thialand; Code: SBGGPFTDXCXLF3320NROSWHVKCVBWLZAFWSXTGSUVRCOLWTVPEFSJGOMZSHNK
Fish: 62.82 inch Chao Phraya Giant Catfish from Sw Wondrous Phayao Lake Thialand; Code: TGCKEASNDACWO1591AXQGJIVGVTBXVYVEFQLENVBQCBWDQURYLHPLBWOKCTAA
Fish: 23.04 inch Talapia from Sw Wondrous Phayao Lake Thialand; Code: VPMAMDCHZSCSP6496EKGVGFYMVPQBDVRIWQVDBTTGEFLJVVBVKDQBYMQURXCT
Fish: 64.85 inch Mahseer from Sw Wondrous Phayao Lake Thialand; Code: PUVPVYUZTKQOT2336UOENNIMIIJUBEYFZVZVNKVVDEHVDPUCCWZNMDZYFFDNT
Fish: 46.76 inch Jumping Red Mangrove Snapper from Sw Wondrous Phayao Lake Thialand; Code: THUUQWIMTLCBE4497BCTDMHBZHLSXSSSUWCCSWNXXOKQPYEQUTPAUCGZRJHCZ
Fish: 49.47 inch GiantSnakehead from Sw Wondrous Phayao Lake Thialand; Code: LFUTHPNOFWLKE7249GCHIJUGTBSXBFVTXUSAORTHDIQHIBLGOFMAHENSGDTIQ
Fish: 54.39 inch Julian Golden Carp from Sw Wondrous Phayao Lake Thialand; Code: AGOJBDTBKPNDO1230IQOMYRUHIKQBFRDVWXCDAFAMMUBMPLKCOQZMBKUECDSY
Fish: 38.02 inch Common Carp Light from Sw Wondrous Phayao Lake Thialand; Code: RZDXBHKGWVCVP9209KPIQRCJHVDSOSDZPNDPRPIVFDTAOQQEEGPEQMMQNMTAA
Fish: 45.51 inch Common Carp Light from Sw Wondrous Phayao Lake Thialand; Code: PJJXMDMTBCGYL1505JXFIJIIOOGRPMGGGHGIPLRYLYTUEBHGHOQMIYRHQCCCS
Fish: 51.51 inch Julian Golden Carp from Sw Wondrous Phayao Lake Thialand; Code: HPXVBROUTMTLE0062MGSDCJZOBHGPMCJELXVBGJJDPDWMXHKPTYOVKNSHUSPQ
Fish: 21.27 inch Talapia from Sw Wondrous Phayao Lake Thialand; Code: DXBAFXLXMDHWX9453WIPWHAHFUWYVBWRVEVZEUHTUIHYUCAXOJMOZWTFRSAMF
Fish: 79.66 inch Mahseer from Sw Wondrous Phayao Lake Thialand; Code: KYZHIXMSUNTET4872UQUPQFZPVZMOGMVSFVDBBIUAWNQEJVKNUBSINZLPAGXW
Fish: 50.16 inch Asian Bighead Carp from Sw Wondrous Phayao Lake Thialand; Code: ICWMZIOHTRUGC5914JAPTLWPLCBKRFJANINYTWWGCJTMJRNWDHXLKRPFGEXVE
Fish: 42.82 inch Common Carp from Sw Wondrous Phayao Lake Thialand; Code: OHPCEWVPIUSYI8680CRFBETZQOSSM@WHGGTTUEHFXEEBVVSRDVLEUQTDEOLBQ
Fish: 39.75 inch Jumping Silver Carp from Sw Wondrous Phayao Lake Thialand; Code: HUJKMPLYOKBMA9410VQZVPACOBIIVKOGTCFKTXLXZMXATRNIGGMAJZRMLYEID
Fish: 51.63 inch Julian Golden Carp from Sw Wondrous Phayao Lake Thialand; Code: TCHEFZLCZNULR3029BSMUYYGYHJQZUGUXFUUAFDJBIQMIMYKEHBOONCFMLDYD
Fish: 39.99 inch Redtail Catfish from Sw Wondrous Phayao Lake Thialand; Code: NGVDXWLCZVVEE8961PQHHCCOCIDCRRPMHFSWNFOQRNRDYYEUOKPIPRFCRBXFM
Fish: 46.61 inch Common Carp Light from Sw Wondrous Phayao Lake Thialand; Code: UXAQALBROGUYW1287HZTWCQFOUTDBUCMLTAKTLDIKFWSGOAIZRIHHKYSPNNQJ
Fish: 43.05 inch Common Carp Light from Sw Wondrous Phayao Lake Thialand; Code: HGJREICVEZEFL3463ESZIWOHGOOETVGDKGTPFXOESPZRLGWFEKXSBEFXXBZVS
Fish: 52.64 inch GiantSnakehead from Sw Wondrous Phayao Lake Thialand; Code: GQYYAFQZUJRIQ4364KITMFXAMCCACFRHCTKNWZZMDERUNFVDTPSFAKSNFJNQJ