Hi Martin, Stanley and Everyone,
Finally took a break from my hectic life and fished another excellent outing from Martin with a lot of Stanley's jumping fish. There has been a lot of
sickness in the Family. The daughter in law had brain surgery to remove a tumor from the right front of the brain. They think they got everything and
surgery went well and she is doing fine. Been taking care of Chris and Alex my grandsons while their mother was in the hospital and Chris ended up
having abdominal problems where it seems he has a few lymph nodes in the abdomin that are infected, doing more tests to check everything out.
Well now to fishing Martin's new outing. It was fabulous with excellent scenery. Made fishing a lot more enjoyable. Sites, sounds and currents were
excellent. The jumpers always made the fishing more realistic. Another excellent job from Martin, Thank you to you for your fabulous outing and all the
hard work that you put into it and Thank you to Stanley for the jumpers that Martin was able to use. Thank you both for all your hard work to make RWFF
continue at this, slow time of the year when everyone is out enjoying the summer weather. Thanks also to Paul for his developement of this great fishing
simulator and will definitely look for his new updated version some time in the future, which would be exciting to see with all the new improvements he
plans to make. I did catch all 16 species Martin included in this outing and caught all fish on the surface with a dry fly. Hope some of you will try
this outing, I know you will enjoy it. Hopefully in a few days will post another one of Martin's most recent outing releases. Have fun and enjoy.
Also to Badger, a nice group of fish you caught. I guess our minds are on the same track, to fish the same outing for posting. Took me 4 days to have time to post on this one. For everyone, stay healthy and will post again soon.
In Sw Wondrous Vibrant Moxie Lake Maine 1 You are Fishing For:Jumping Sunapee Trout, Brook Trout, Rainbow Trout, Landlocked Salmon,
Smallmouth Bass, Largemouth Bass, Black Crappie, Northern Pike2, Brown Trout 2 Plus Splake, American Eel, Chain Pickerel, Yellow Perch,
White Perch, Brown Bullhead, Redbreast Sunfish - 16 Species In Total. 51 Fish caught.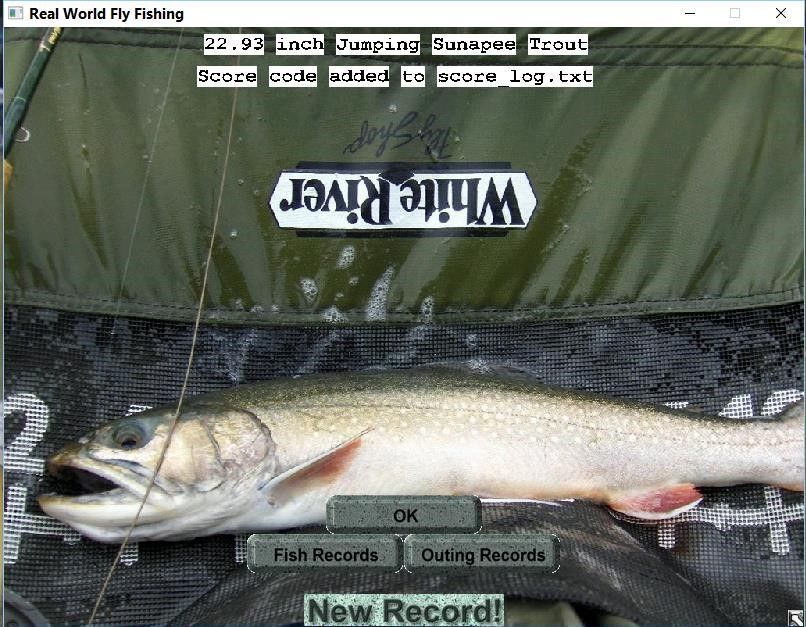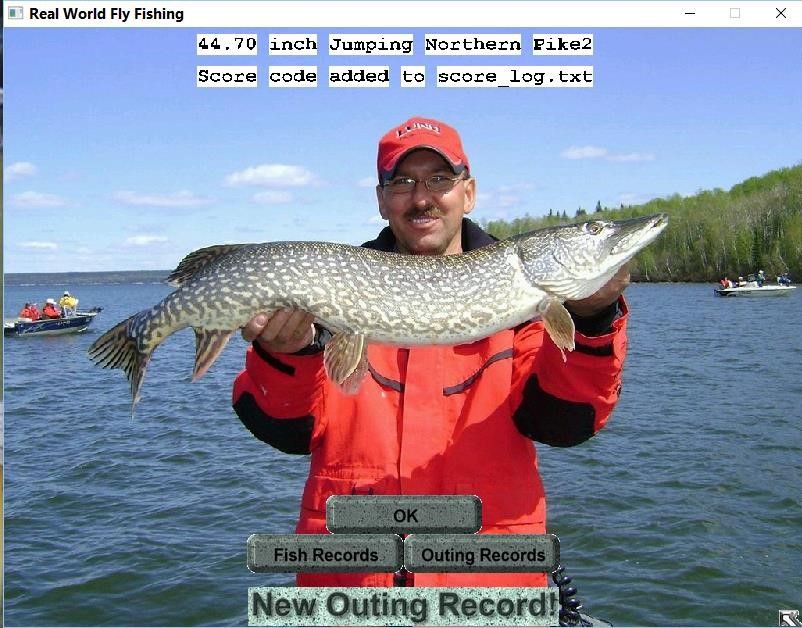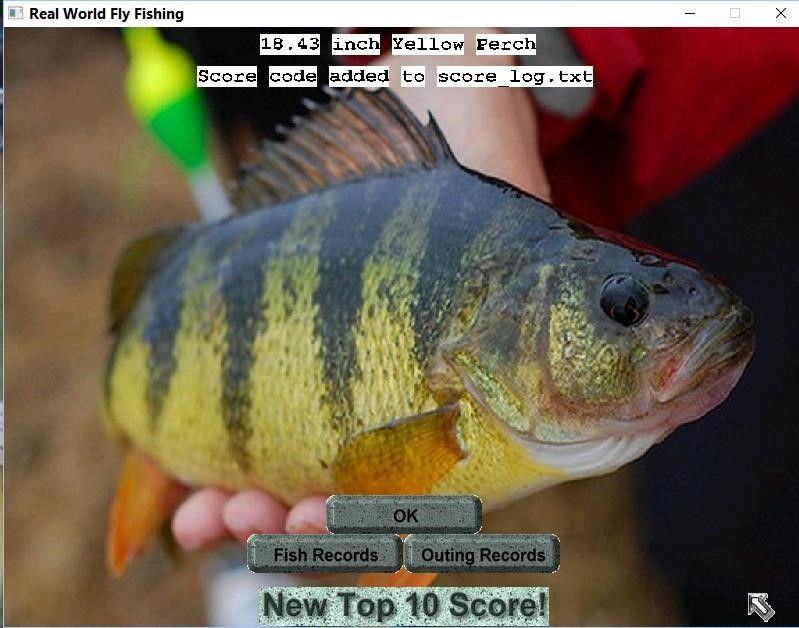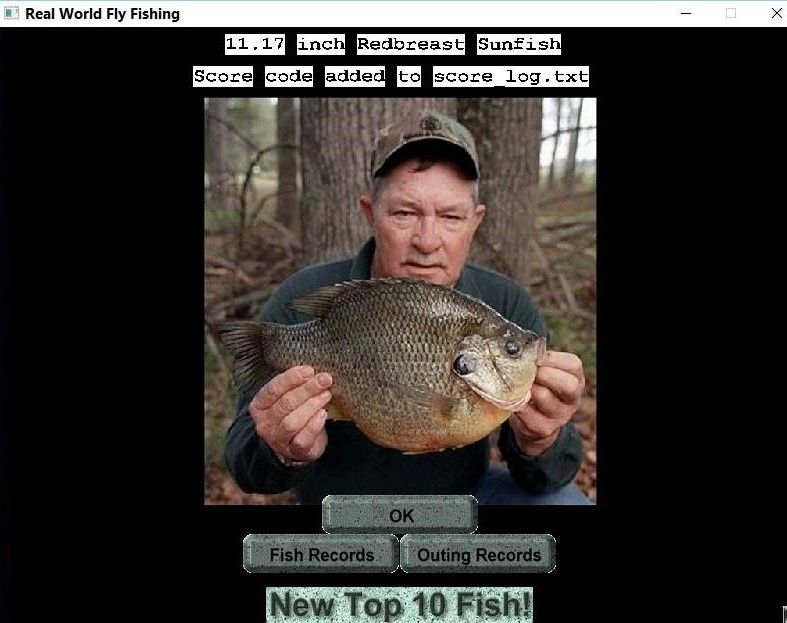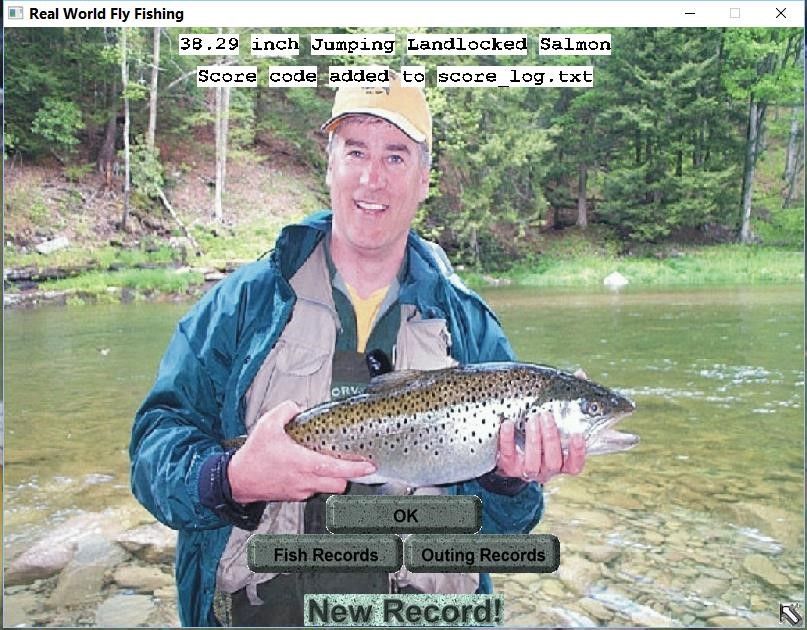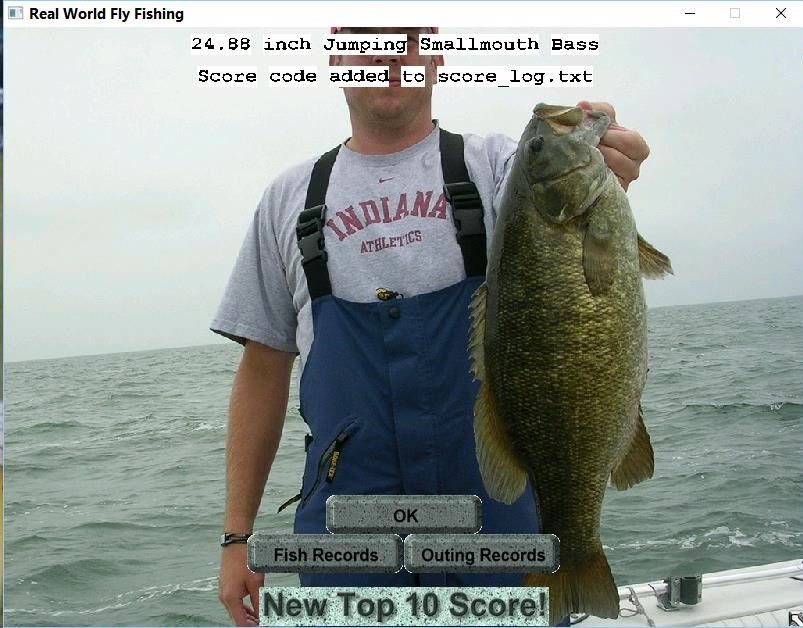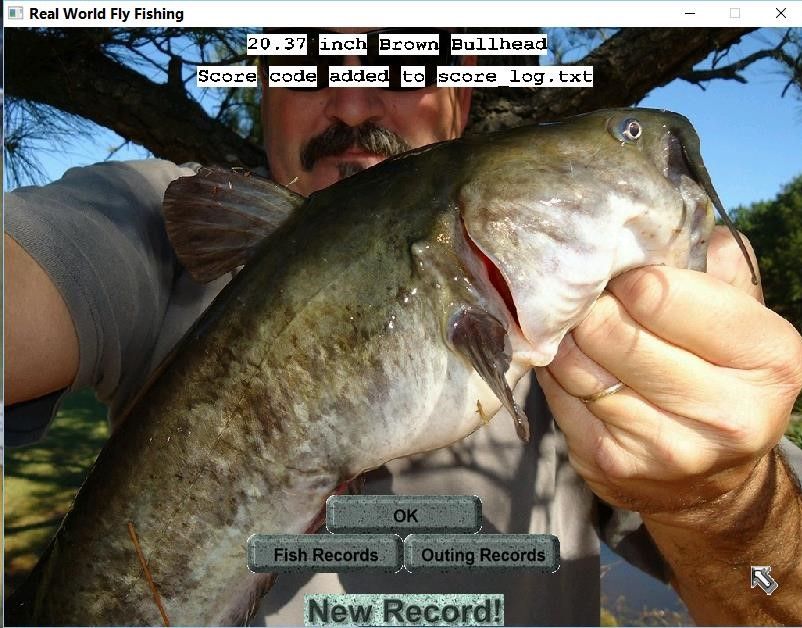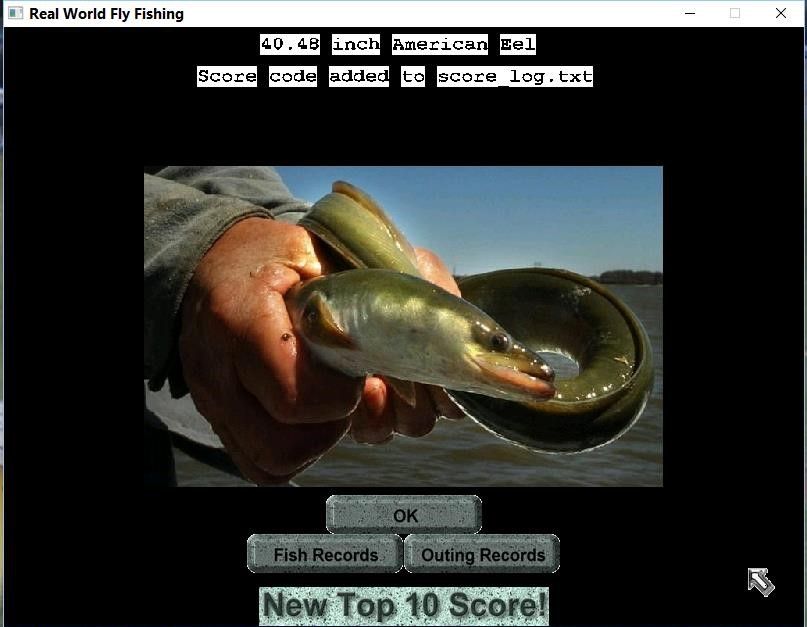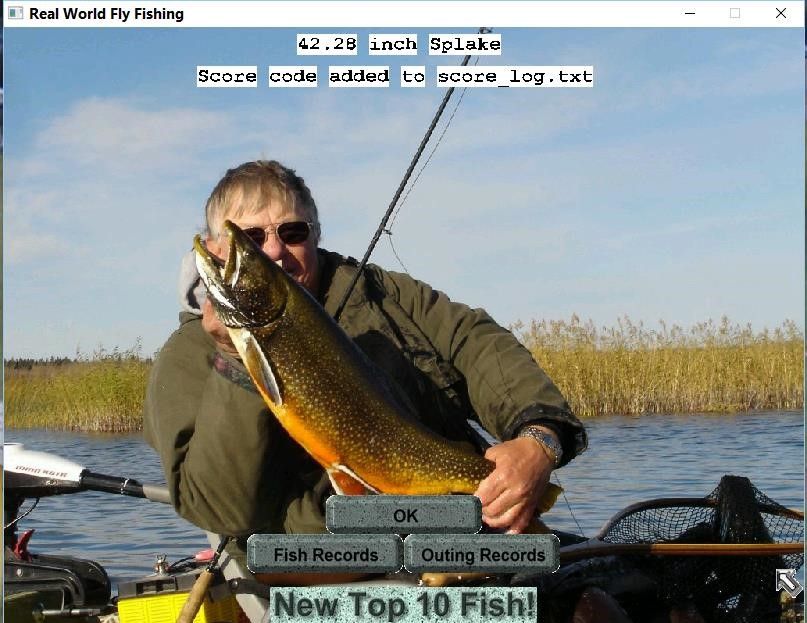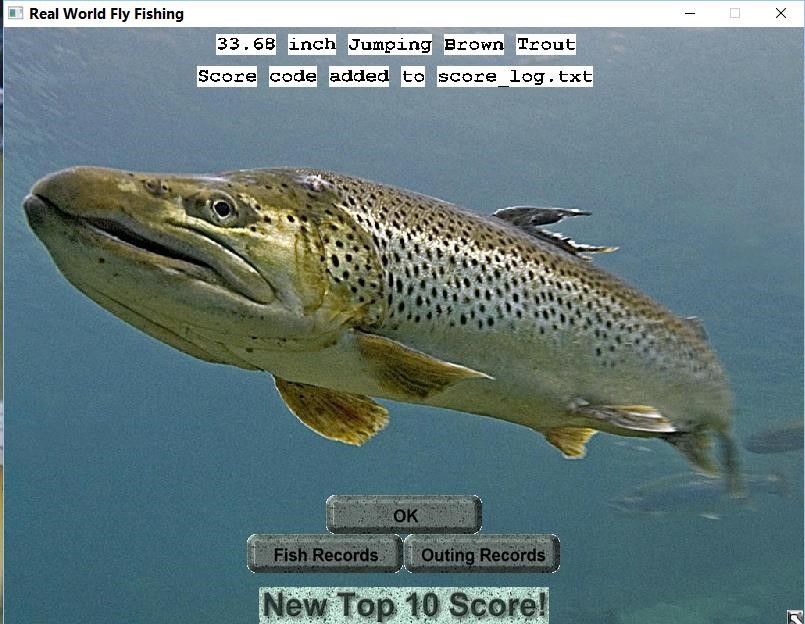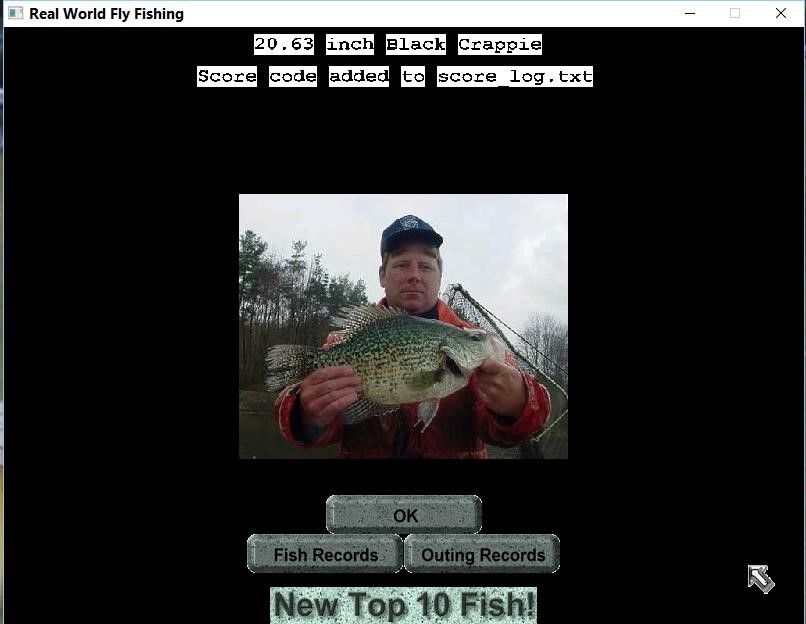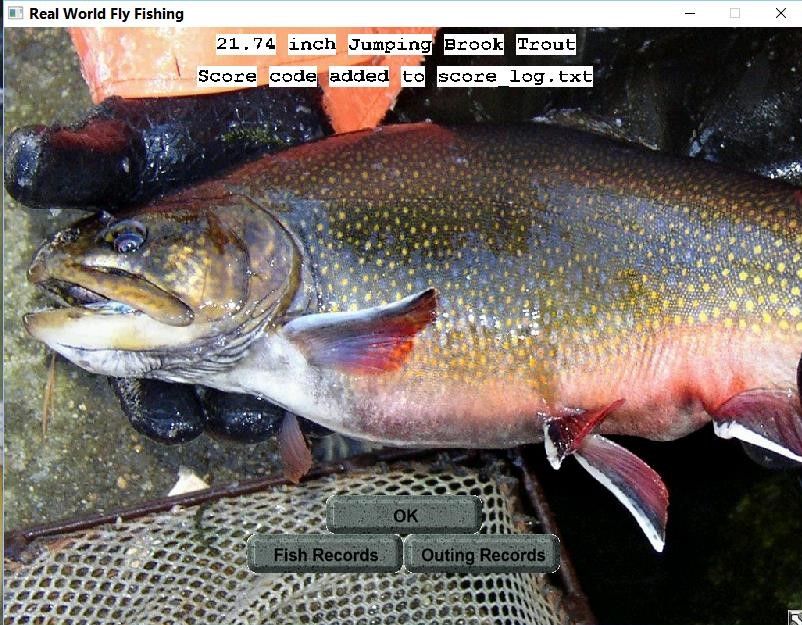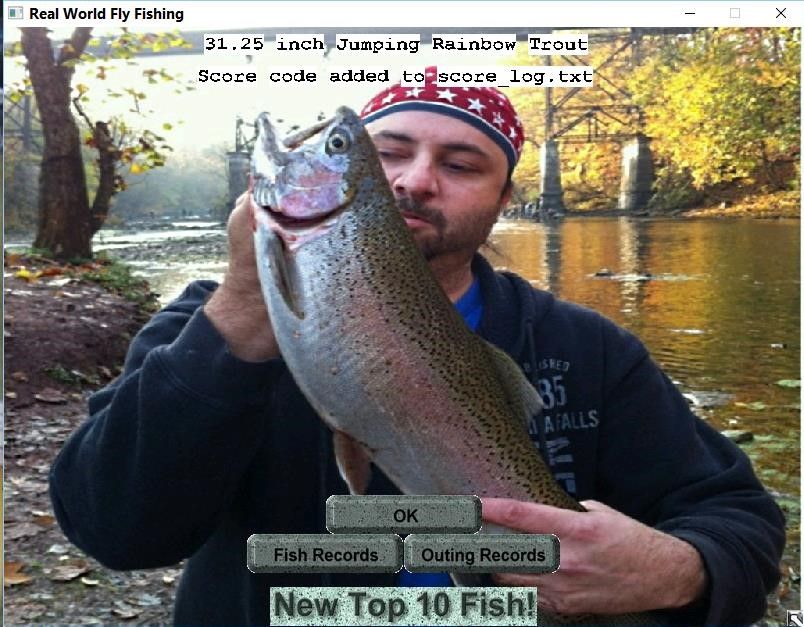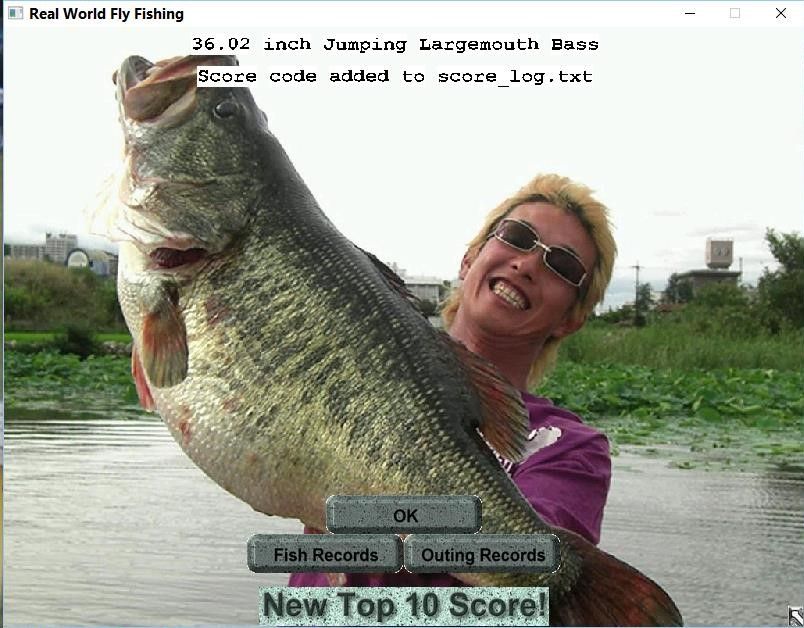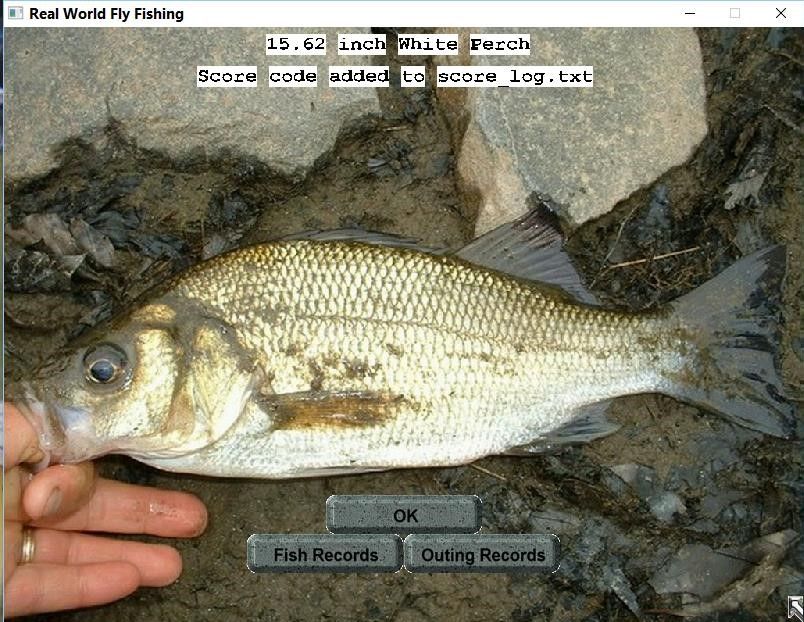 Fish: 22.94 inch Jumping Sunapee Trout from Sw Wondrous Vibrant Moxie Lake Maine 1; Code: YCFXRGQOJYGRN9855XGQRNKHVFSJGMCFKVUDPXJCTYPIFWYVTUFKATZBBKFBL
Fish: 44.70 inch Jumping Northern Pike2 from Sw Wondrous Vibrant Moxie Lake Maine 1; Code: MUHKDQUQZDMIX5136RXDSEMETZRACCCRGZNSJXSPRCWVQTNTVTQWVNOIZWTIQ
Fish: 34.54 inch Jumping Landlocked Salmon from Sw Wondrous Vibrant Moxie Lake Maine 1; Code: ZIBBWVBSGQJSN8112DJUCDKOKLQAZSVXZVMHOVNEWUWKRGJRQRPSLPRORMRJX
Fish: 18.43 inch Yellow Perch from Sw Wondrous Vibrant Moxie Lake Maine 1; Code: XJBGDKUAFBCID3511YXANPOREKWDZ?PEFATTRYCWQVFVYHLMALCYWEASRZFBL
Fish: 11.15 inch Redbreast Sunfish from Sw Wondrous Vibrant Moxie Lake Maine 1; Code: YIDPHKMSNYDEA9219ZNAFLAQPSTKMOIHPLNJVFLLPGJFYZWSXXJHPJNYJHHCZ
Fish: 18.18 inch Yellow Perch from Sw Wondrous Vibrant Moxie Lake Maine 1; Code: WBRCIDRTHLCZO8323GKQAUBZMYHDQ@AMBKVHQJPTGTOMXSXZKPDCSGZSOWFBL
Fish: 11.17 inch Redbreast Sunfish from Sw Wondrous Vibrant Moxie Lake Maine 1; Code: FMBCKXCKYFXNX7428PLCYDTFXSUBN@MPEKQRZAFBICNLCUJKDXYKNFVVJVWKT
Fish: 38.29 inch Jumping Landlocked Salmon from Sw Wondrous Vibrant Moxie Lake Maine 1; Code: BAWNTSLOXAJNP9470YZOIHIRFMWFEWYAIQBVQHEBXXGGQUNWONBOLTUOUEVZT
Fish: 36.55 inch Splake from Sw Wondrous Vibrant Moxie Lake Maine 1; Code: PPPBXASCGFPIX3078AHNRHPIEFXKZHMHDXSOVTTHHMHXZDKPJQLAJQPEBRUJG
Fish: 19.98 inch Jumping Black Crappie from Sw Wondrous Vibrant Moxie Lake Maine 1; Code: XEMLFZZCSAWJI2373PNTEBXWELNUTBDHRCLMZZRICYLZRNENKYPMQHOGMLBZA
Fish: 17.83 inch Yellow Perch from Sw Wondrous Vibrant Moxie Lake Maine 1; Code: ECXODGPZZKQDS0891UVMBDIKBZNAPRIOKDDOWURHRTVHDOTHDCIAYNAZUAWKT
Fish: 24.88 inch Jumping Smallmouth Bass from Sw Wondrous Vibrant Moxie Lake Maine 1; Code: SVPSBPNHKSUUF0760DIPWOZRIYYQHDGXTQXXFORWYDPBHBNHBCQOAYYYYXADP
Fish: 19.79 inch Brown Bullhead from Sw Wondrous Vibrant Moxie Lake Maine 1; Code: CLXSWYTWMRWCK7005VUIKKAATSNYKBEXLPSOHXKZORZMBQVQCXHJJMZVPRRKN
Fish: 28.48 inch Chain Pickerel from Sw Wondrous Vibrant Moxie Lake Maine 1; Code: VEBZIEUUKANBH5877AOWLKVUOYCGLKDSPIXHNBPOOWLQNYORYJMHJVFAFNULA
Fish: 15.14 inch Yellow Perch from Sw Wondrous Vibrant Moxie Lake Maine 1; Code: DBOGPHGCXMITO8092PVOHJJZNLZKUJBTSCBRQVYSCUHJGROSOSMETGMYIQTIQ
Fish: 19.50 inch Jumping Black Crappie from Sw Wondrous Vibrant Moxie Lake Maine 1; Code: OPZVIWBYNBLCK4375XLLUIXLJMBMEVZJTNUICDSOIYUTOWPRQVXPNKKVAAQPC
Fish: 33.10 inch Jumping Landlocked Salmon from Sw Wondrous Vibrant Moxie Lake Maine 1; Code: DLDRQFYFFSXMY6708YPKHJKXOLJWXFRWVZRVAMLTVXMQMXIOVRVCFSDEWOMMQ
Fish: 16.87 inch Yellow Perch from Sw Wondrous Vibrant Moxie Lake Maine 1; Code: IRTQTQMOLITZH3996QHIXHWIJYDXORMAMEKJWNTURPMVYKBLZTVNVMMWUFDNT
Fish: 20.37 inch Brown Bullhead from Sw Wondrous Vibrant Moxie Lake Maine 1; Code: PSXIKUORQICWD8115GOOYPTAAYHLPECEJFKNLTMDWESNIRWXQEJZDLAKSDKMD
Fish: 40.48 inch American Eel from Sw Wondrous Vibrant Moxie Lake Maine 1; Code: CBJIUQZPHYNAT9399DZUKJZCSSKMZFGVASDSXGXZDOUENJSMVXXKQAIHIYUJG
Fish: 42.28 inch Splake from Sw Wondrous Vibrant Moxie Lake Maine 1; Code: IEKGQMNWUBPOR9945TODQYRALFJLVGFBDZCGVOGYRVWGKPUZLNNYONSSUTRZC
Fish: 33.68 inch Jumping Brown Trout 2 from Sw Wondrous Vibrant Moxie Lake Maine 1; Code: SFZYIHYTABEPC1562JHIZXISOMULQNJBMDOVXPCMJRHEJTUOPILTREKVGQXEW
Fish: 20.63 inch Jumping Black Crappie from Sw Wondrous Vibrant Moxie Lake Maine 1; Code: DGZVZWWYKCRSC7430XFVQWACOLIUAHFQGAJGINIFYABMNLCQEFZQZDYSTVIXK
Fish: 34.58 inch Jumping Landlocked Salmon from Sw Wondrous Vibrant Moxie Lake Maine 1; Code: YFWBTXIJVDSOU4172UFRYDOZSYCJWJSCJDVCFXKXIPZXOLKDZILIVOCASKVZT
Fish: 21.74 inch Jumping Brook Trout from Sw Wondrous Vibrant Moxie Lake Maine 1; Code: IYRFKEMFHZLDS6375UUWZZLXVFEICQMYRTHGQDFIUBPNCURZZMGVUDAMIYHCZ
Fish: 31.26 inch Jumping Rainbow Trout from Sw Wondrous Vibrant Moxie Lake Maine 1; Code: HIEIXIPQFXRVB7583XXVFJKSGSWFXOCDAWAXHPPWZKULLMVZNPNOPVJLKORJX
Fish: 40.33 inch Splake from Sw Wondrous Vibrant Moxie Lake Maine 1; Code: TFPFFUPXSVHOX0466NCDWOSPJFJJLRWRWNMUQFEFIFUIUAPMICZMUKPDGNXCT
Fish: 21.61 inch Jumping Brook Trout from Sw Wondrous Vibrant Moxie Lake Maine 1; Code: VOZOSCCXQHDMQ5572RITLLWSPXNRPGTNAFNEPSBXGZZXAFINFJVFDHXFNVRKN
Fish: 36.31 inch Jumping Landlocked Salmon from Sw Wondrous Vibrant Moxie Lake Maine 1; Code: EOJZMDZPIBPWR2746HSOLRGMGFPVIOVRLQHSJCNIICJDOTQCUAZMDTSSOTVZT
Fish: 17.02 inch Jumping Black Crappie from Sw Wondrous Vibrant Moxie Lake Maine 1; Code: PKBKKURRKBGMB4610AXYAUFNDGOBTJAKPYKZDTJUTHWCSRWJBLYODBKSVFULA
Fish: 36.02 inch Jumping Largemouth Bass from Sw Wondrous Vibrant Moxie Lake Maine 1; Code: TIXGLFRNDKTID5512SKMDWEGGYACBWMWCVFTGFFTXXEQEOBUGRXLPFACXBRJX
Fish: 16.53 inch Yellow Perch from Sw Wondrous Vibrant Moxie Lake Maine 1; Code: OBIAKQZXDIJQV7427HMLIWTQSZHJCFYNCQINWWNVBBEJFTYGPZIHPKZGVKKMD
Fish: 34.09 inch Jumping Rainbow Trout from Sw Wondrous Vibrant Moxie Lake Maine 1; Code: EFUTYNWQTUAGZ5138ZDVILMTYSFTFOYTILVNMUSDYDFPMCFXJRGZTILXMSZSH
Fish: 35.01 inch Jumping Rainbow Trout from Sw Wondrous Vibrant Moxie Lake Maine 1; Code: XXSBAPOQPIWIS0487OWBAASMVYRHAOQIWWNOXXHOXAVEYKJXCHSYMEMHWHVZT
Fish: 51.40 inch Jumping Northern Pike2 from Sw Wondrous Vibrant Moxie Lake Maine 1; Code: QJWBRSRXTVKVY9418BVYSJQFNFLHGQTFQRWGIASRSSAEAIHQYPWXWGXXYAJQK
Fish: 18.00 inch Jumping Black Crappie from Sw Wondrous Vibrant Moxie Lake Maine 1; Code: NRPJVOKKWXARE7793XSWHWSSSRWXZJALZTTRLFSMJZRKSNWCPZGJVYISESDYD
Fish: 17.40 inch Yellow Perch from Sw Wondrous Vibrant Moxie Lake Maine 1; Code: VYSGHMZRWRQOI3086BCHLMXQQFXCACJPDCCAAJWYRCEXOELSMIFDXLOTWMADP
Fish: 54.50 inch Jumping Northern Pike2 from Sw Wondrous Vibrant Moxie Lake Maine 1; Code: XRDAOQDJMPWRF8224EHQMKCECLPGUUJHAGBHRXFFBSBOOILZXMWJWOQLMLKMD
Fish: 11.44 inch Redbreast Sunfish from Sw Wondrous Vibrant Moxie Lake Maine 1; Code: MKQIHMCCRIWKN5400HKHRELGSRGPQHMPDCYWZGFOGZJODVSPWUOYBBXCRZMAV
Fish: 16.27 inch Yellow Perch from Sw Wondrous Vibrant Moxie Lake Maine 1; Code: GAWDJUGUHZTMM3376FKCKWEBOFOFPOULVGCDGAKUPZLVKFIVFTNSLFHKPCLRG
Fish: 15.62 inch White Perch from Sw Wondrous Vibrant Moxie Lake Maine 1; Code: TXOIOGQMVORQI2684KGPVSOIPYMXKIPWTRCEAVCPMXDTYHKWEDUNPGVCKXJQK
Fish: 33.63 inch Jumping Largemouth Bass from Sw Wondrous Vibrant Moxie Lake Maine 1; Code: WFRMYBHKLBTKL6676NPUMFMXCMQVOTSNPJZXUAILUNHOKWTGNTIDWCBBLNSPQ
Fish: 37.38 inch Jumping Landlocked Salmon from Sw Wondrous Vibrant Moxie Lake Maine 1; Code: HNJWOYZHSOZKX6840FHCWEBNGRFPDMOIOVQNZOZJVHOPSYKGDCAAVSNFVXXFM
Fish: 17.96 inch Yellow Perch from Sw Wondrous Vibrant Moxie Lake Maine 1; Code: MKKQCKBLROYKN5400HKHRELGSRGPQHMPDCYWZGFOGZJODVSPWUOYBBXCRKUJG
Fish: 35.71 inch Jumping Landlocked Salmon from Sw Wondrous Vibrant Moxie Lake Maine 1; Code: UFEFDEZUCDLBK9079YYFTOKUMZFZYDJQNXLSIUFYPTHNOHKKBXOYPQTUEOKMD
Fish: 19.13 inch Brown Bullhead from Sw Wondrous Vibrant Moxie Lake Maine 1; Code: VLSXPTFFXMNJK8236MIKEDKASEVQZJDQCXUEHKIBSIPHRRWGZUYHIMTHWZKMD
Fish: 15.32 inch Yellow Perch from Sw Wondrous Vibrant Moxie Lake Maine 1; Code: WEIHKMKVBIRUU3570LRZHCNRJRZEGWQJHSVGGJQHVKYUYGJPRDASMBKQFNQPC
Fish: 18.84 inch Jumping Black Crappie from Sw Wondrous Vibrant Moxie Lake Maine 1; Code: VAGVNCXDGXJUC8604BJSZSKWGSTNNRSRJATJJLEEZCAOSCRKDMGFNHLQIDVZT
Fish: 21.95 inch Jumping Sunapee Trout from Sw Wondrous Vibrant Moxie Lake Maine 1; Code: UUIMCUNJCOIZP6141RCIKCUVNYRUHXMQMLIDDKCNETGQAATNRJLJXROUZXFBL
Fish: 49.81 inch Jumping Northern Pike2 from Sw Wondrous Vibrant Moxie Lake Maine 1; Code: BPATSQZYYJHOU7442QDSZDTSGMISNIBAHMZGSYBYEYFRKNWZEZYYLUPOOLBZA
Fish: 35.44 inch Jumping Brown Trout 2 from Sw Wondrous Vibrant Moxie Lake Maine 1; Code: ESKIQLSNLBDTW8088OXSXCRJVLZFGHFSRQDQNTGZFWUEJPMJPXNOHPNBLNLHN
Fish: 37.45 inch Splake from Sw Wondrous Vibrant Moxie Lake Maine 1; Code: KYFPBQMSSXSJT4872JTKKYVZLSPEKGMVSFVDBBIUACHWHJAWLBBSTPBLREQEJ