hi all
i have been spending a lot of hours at my club water trying to catch the elusive tiger trout which has been stocked in the waters.
due to an unfortunate virus at the fish farm that the fishery manager got his eggs from he has been using up the remainder of his stock.not many left.so when i heard of 2 tigers being spotted i high tailed down and keeping a close watch on the catch log it has been confirmed by various members that they have also seen these fish....over the last 6 weeks i have put off doing all the usual chores of life to spend as much time as possible in my quest to catch a tiger trout......
the fishery management decided they needed to replace the tiger with an alternative species and chose the arctic char.
as we all know fishing is not a guaranteed sport,by this i mean that despite the fish being captive in the lake you still have to hope that you are in the right spot with a fly that will be appealing enough to induce a take and the mainstay of stock rainbows,blue and brown trout don't take your fly instead of your target fish,,,with approximately 1/4 acre of water that is up to 30ft deep in places it often feels like trying to find a needle in a haystack....
i have seen one of the tigers but despite watching it feed i could not tempt it to take any fly i offered.
one drawback to spending all this time at the waters edge is that,being a put and take water,one ends up with more fish than one can eat.
i have taken a lot of pictures of the water,its called birch lake,and managed to land a decent size arctic char of 2lbs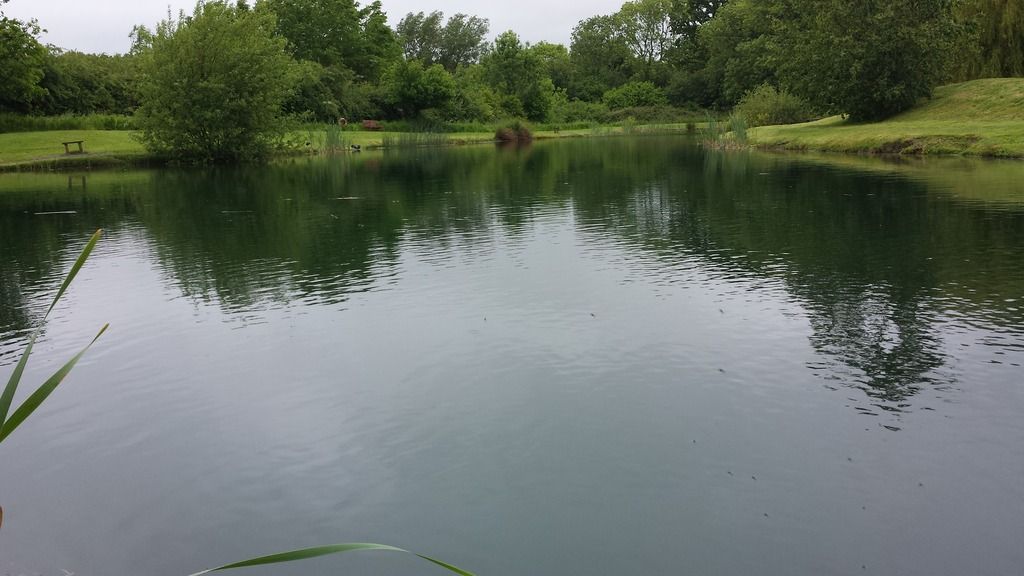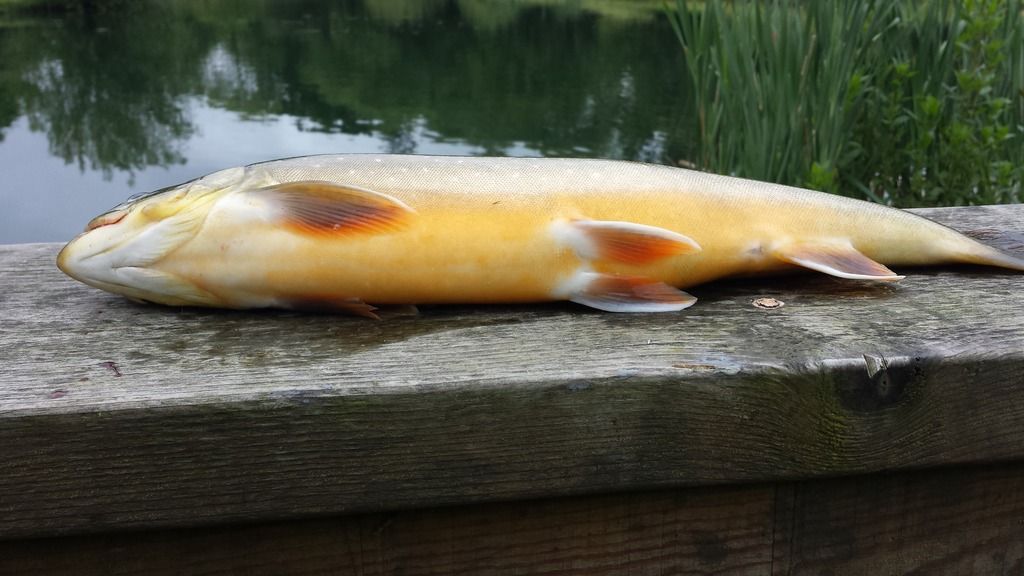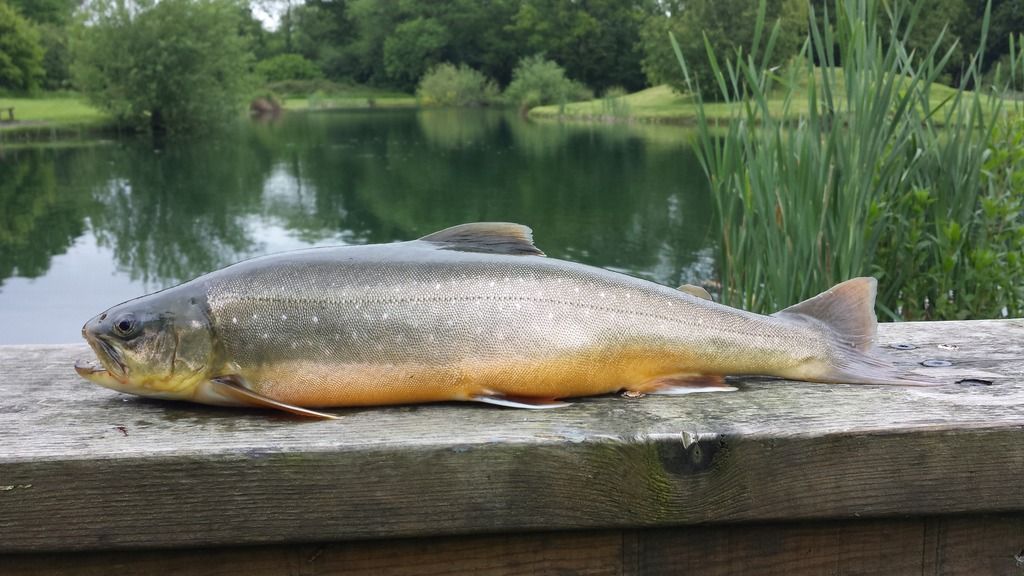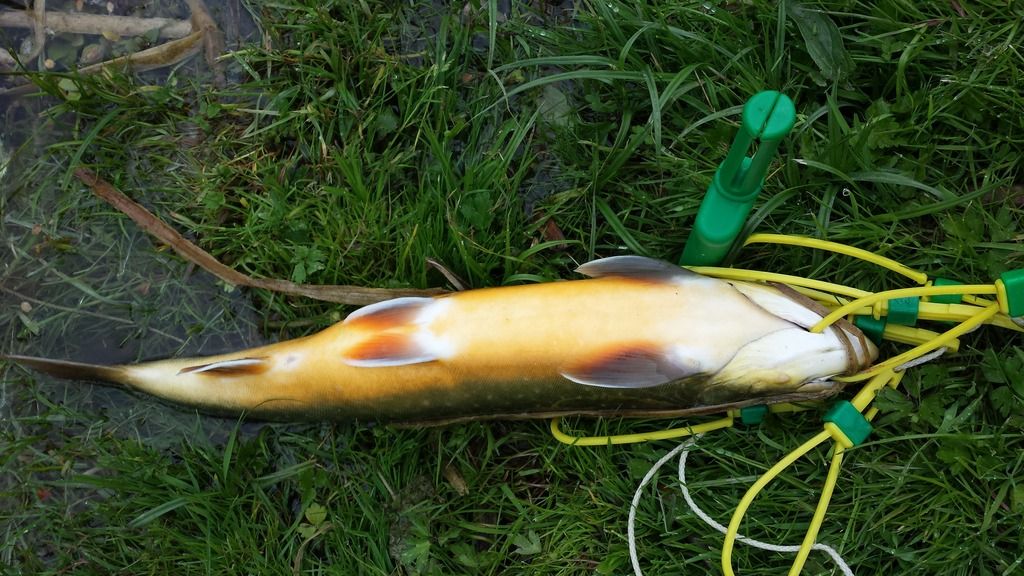 the hunt continues but with very few waters in the south of England that have tiger trout my quest may never be fulfilled.
whats that old saying "one lives in hope".....
that's all for now folks
regards
Badger040