I found myself at Oppenheim Park the other day with my father, targeting Common Carp with my 8wt fly rod and a few various flies, such as one I call the Sweet Corn fly. It literally resembles a few corn kernels on a hook and has proven deadly in the past on Carp. After a bit of a slow morning, figured my best option was to sight-cast to feeding carp, which means carefully walking along the water, looking for plumes of mud coming up off the bottom. That worked out well, as I caught these two little scrappers:
Roughly 3-4 lbs, didn't weigh him. Strong fish though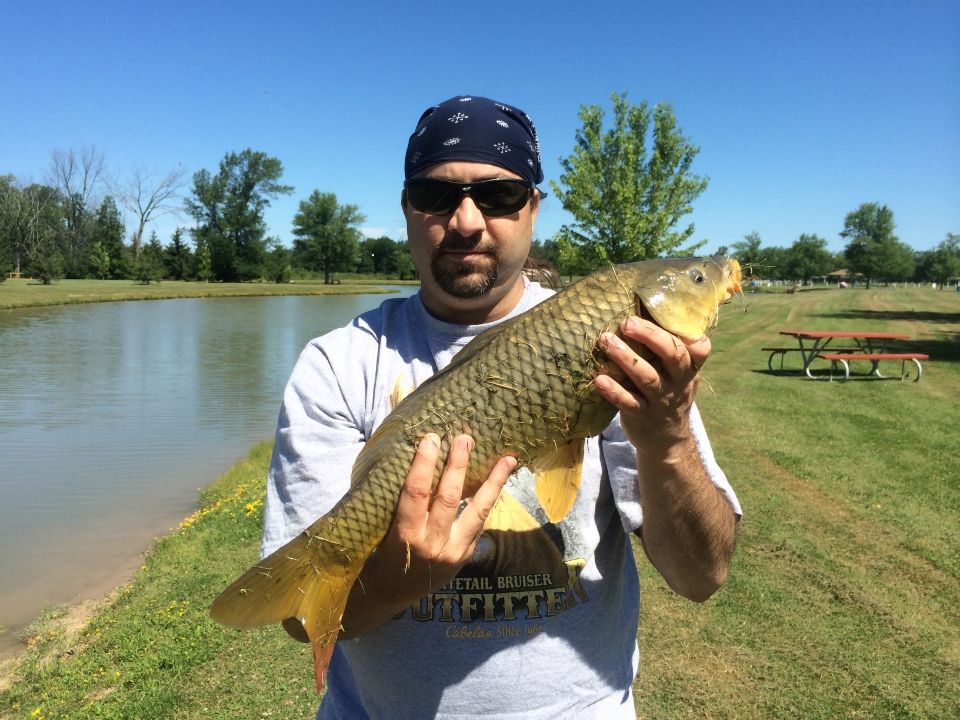 Little bigger, maybe 4-5lbs.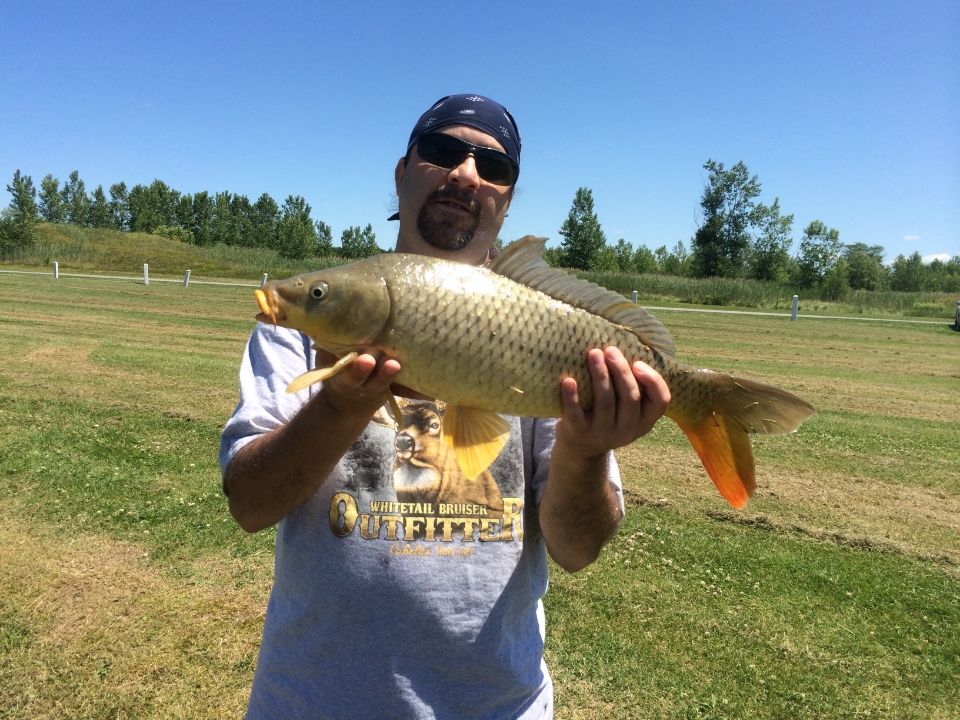 After another bit of a lull, I saw some more activity and promptly cast my fly nearby. After waiting, I thought maybe I had spooked them when my line gave a tug, then tightened up. I strip-set, and immediately knew that I had hooked a HORSE of a Carp. Told my father to grab the net and get the scale ready, as this was gonna be a long battle haha. Indeed it was, a long, 20-25 minute fight with a fish that refused to relent. Took me into my backing quite a few times on long runs, and for a while I couldn't budge him. When he was tiring out and in typical Carp fashion, every time we'd get him close enough to net him, he'd freak out and surge ahead. We finally got him into the net, unhooked him and weighed him:
20.4 lbs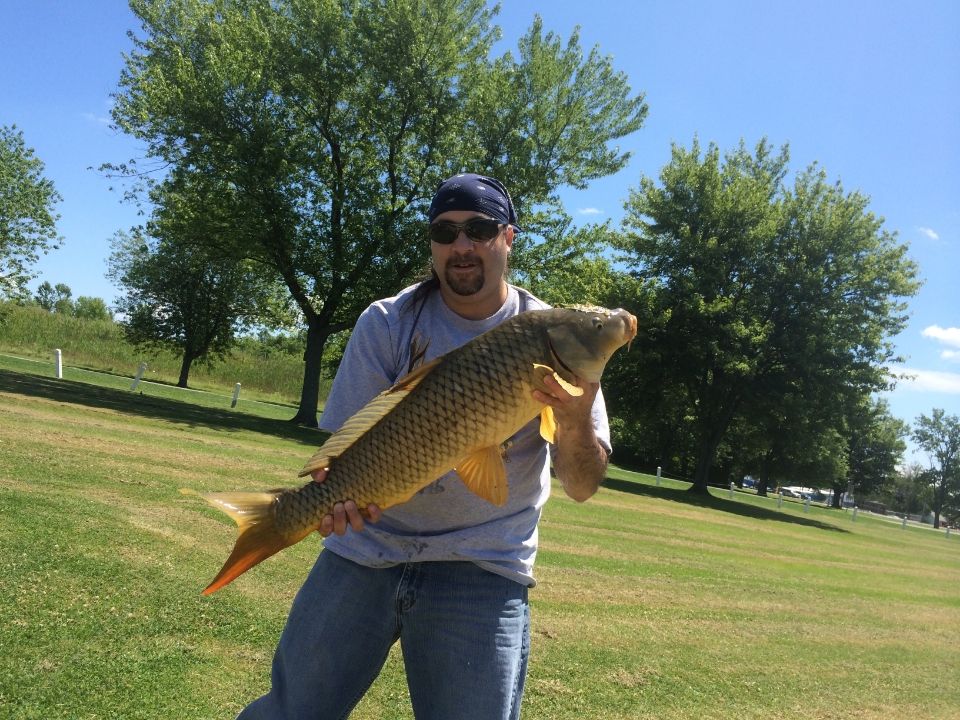 After a couple quick pics, I set him free to fight again. He still had quite a lot of fight in him, and he let me know with a tail whack and splash LOL. So thats how my day went. That one tired me out as much as I tired him out. Not a bad day of fly fishing I'd say! Big reason why I love to catch them on flies, such a different experience and such a harder fight!