Hey guys,
With the cold weather here and snow on the ground, fishing season for me is basically on hold until we get a decent winter day (30's-40's F). I'm not a fan of ice fishing, it's too much hassle and too nerve wrecking for mostly panfish LOL (just my opinion, I know some of you enjoy ice fshing). To help pass the time and also teach myself some new tricks, I also have been learning to tie my own flies for fly fishing. It's coming along, gettin good at it with some mistakes still, but it really gets so much easier after you tie your first one. I've been experimenting by making tiny and large flies, covering the gamut from small trout and panfish to Northern Pike and Muskie. Most of these flies are pretty basic, and then its a point of just getting creative with them. Just thought you guys might like to see some of my work if you are interested, as fly tying is an art in itself for sure, and quite satisfying!
San Juan Worm. First fly I ever tied:
Stretch Tubing Scud. This one was a bit difficult: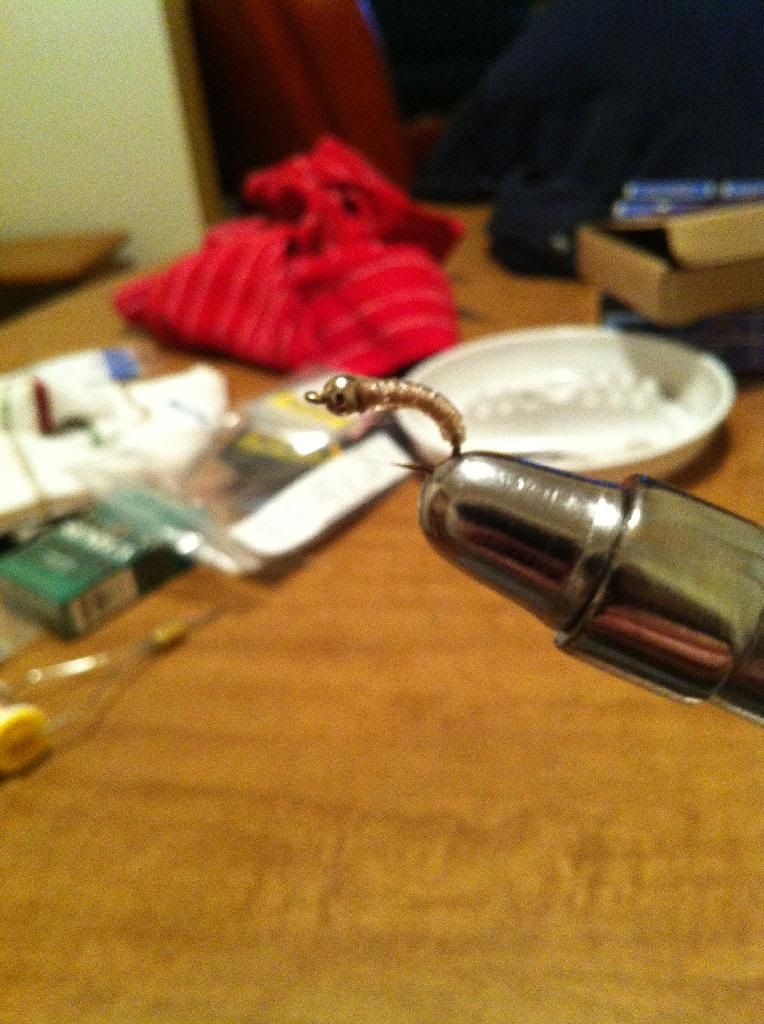 Black Woolly Bugger. VERY popular and deadly fly pattern. Catches everything from Trout, Bass, Pike, and more: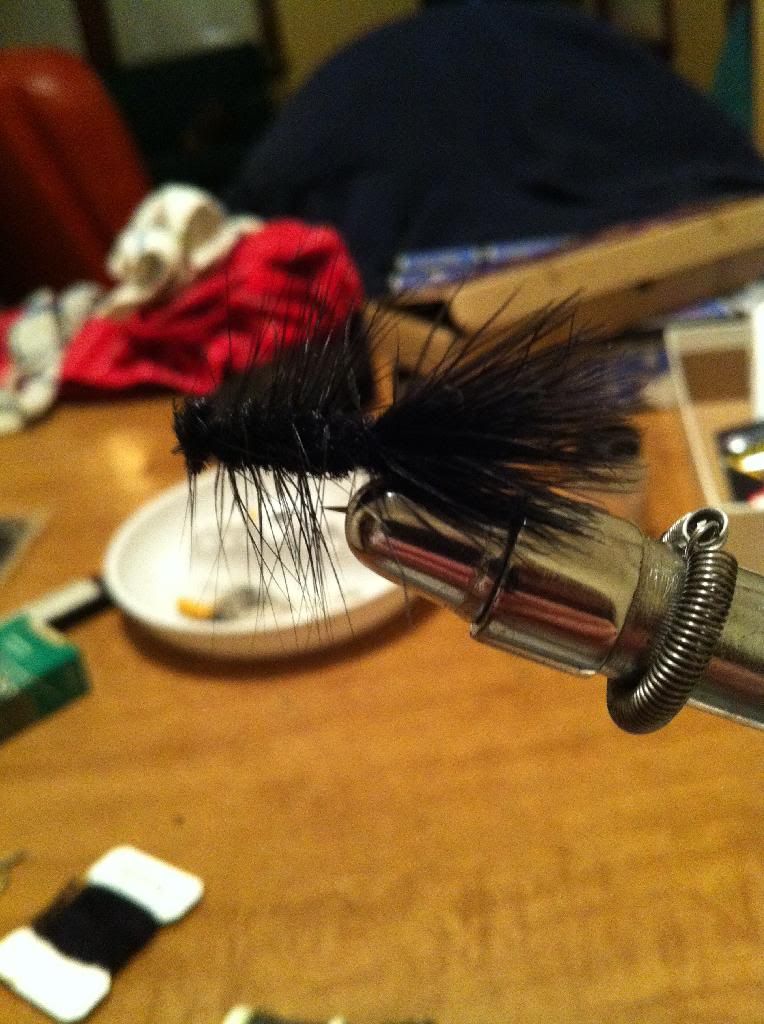 Tiny Foam Beetle. Great Bluegill and Trout fly: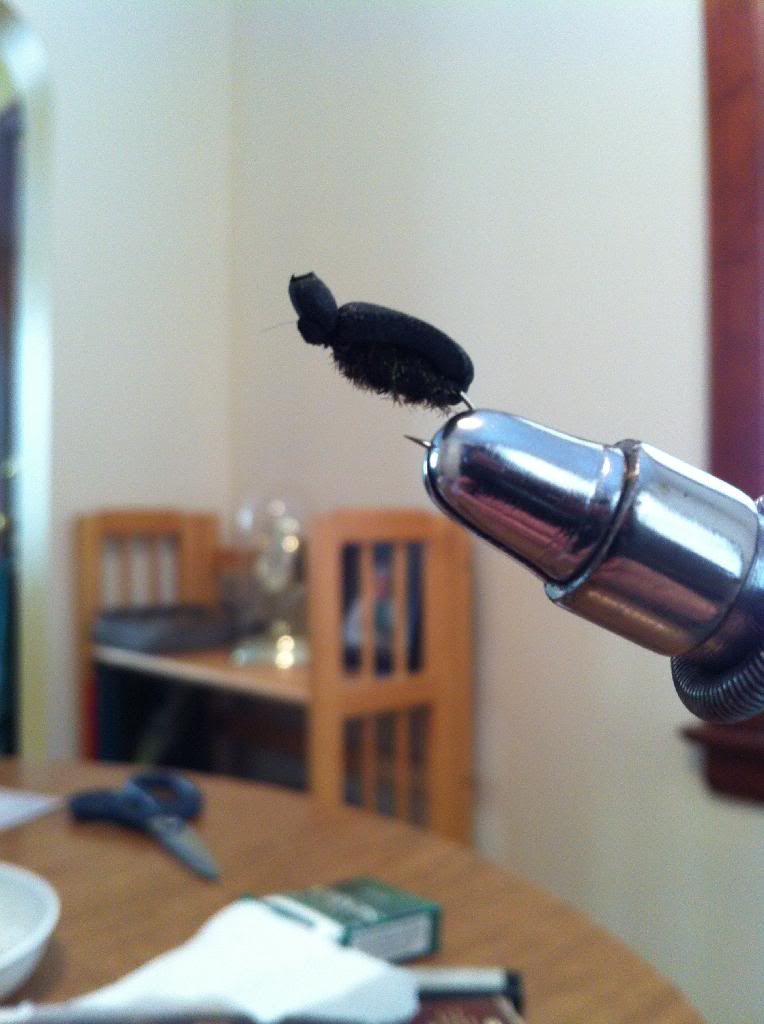 Bead Head Woolly Bugger in olive and black. Got a little creative on this one, adding the bead head and peacock herl around its body: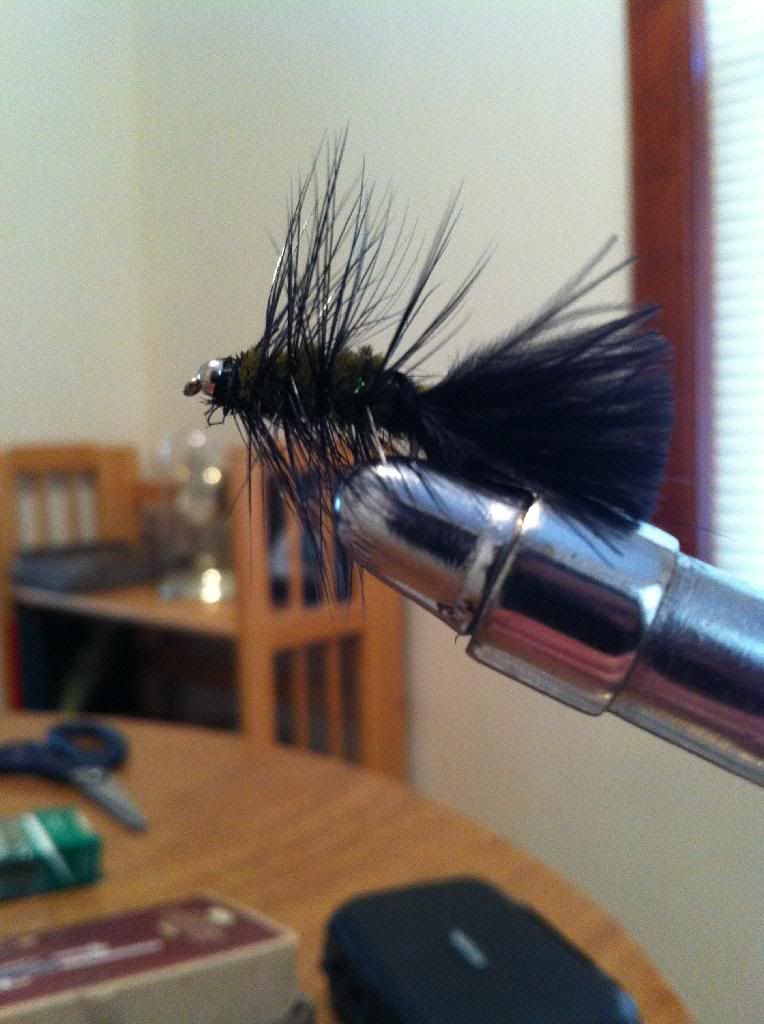 Brassie. Aquatic insect/larvae imitation. Killer on stream trout: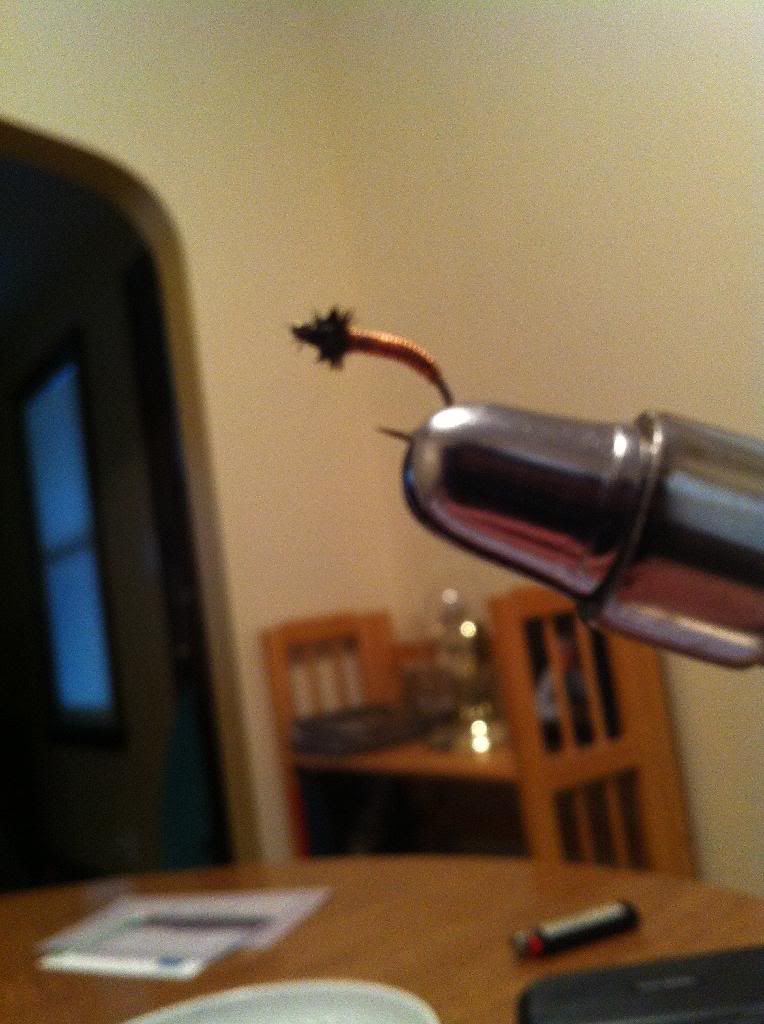 Clouser Minnow. Large and effective fly. This is a crap picture though, turned out much better than the pic shows:
Large Deer Hair Bass Bug. I purposely left the deer hair longer to kind of simulate a rat or mouse. Tough one to tie here, especially since I didn't have a razor blade: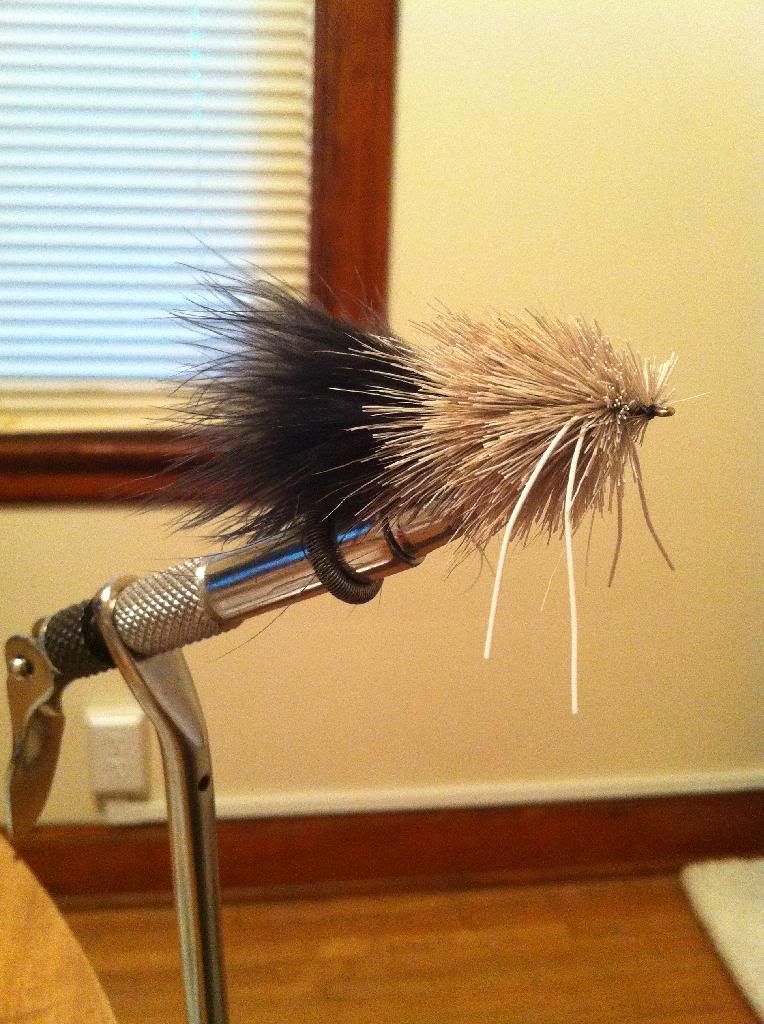 Another Deer Hair Bass Bug. This one I did trim with scissors, but a razor blade would have given it a better shape. I also added in the brown and black maribbou mix for the tail: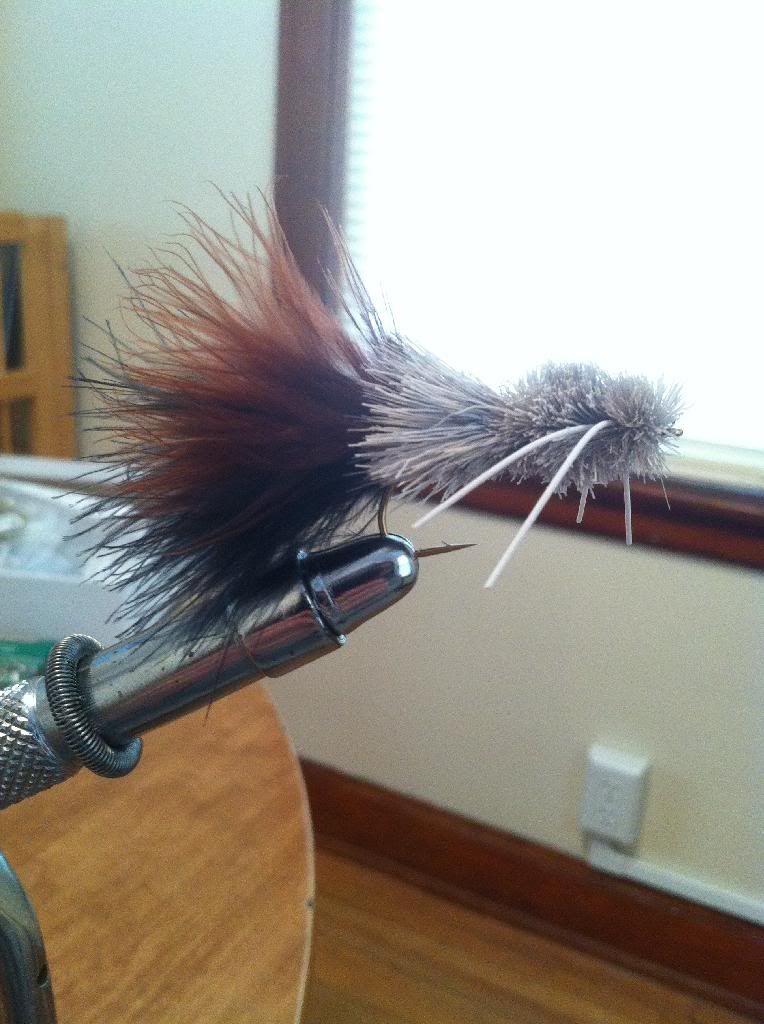 Bead Head Woolly Bugger. Got really creative with this one, and it came out great. Added Flash to the tail, and copper wire for ribbing around the body. I call it the Devil Bugger LOL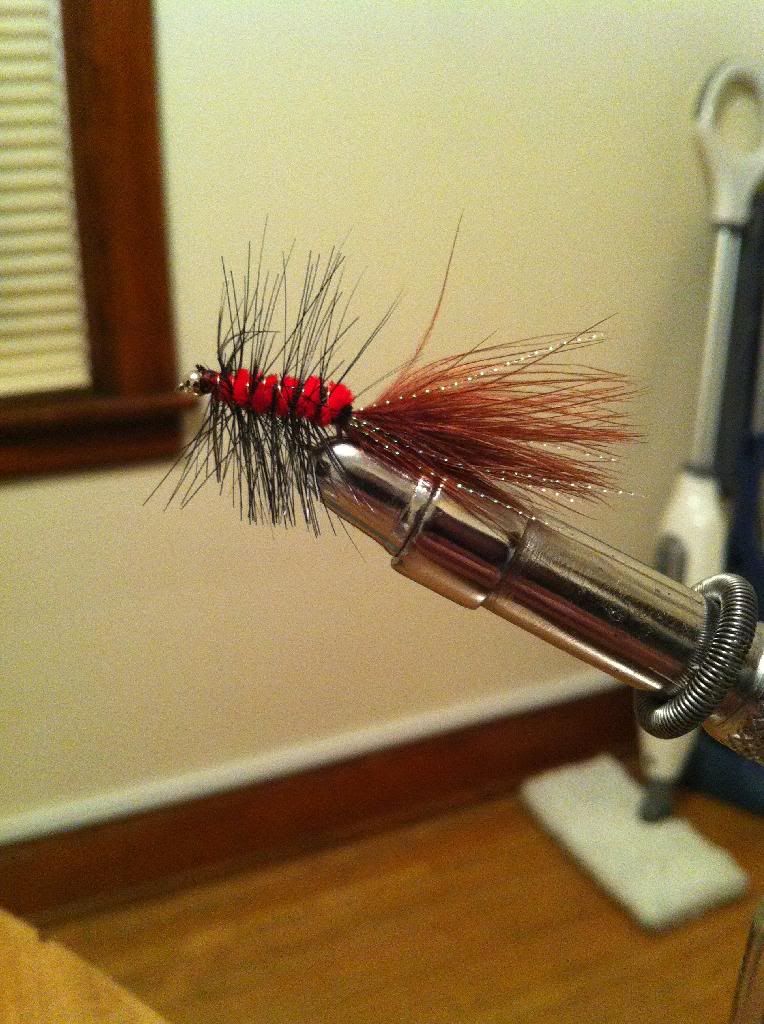 Some large Rabbit Streamers. Made to resemble large leeches, I added in some red chenille to the olive green one to give it a wounded look. Looked EXCELLENT in water! Both patterns gave such a pulse. The Niagara River Smallmouth, Largemouth, and Northerns will be happy with these guys: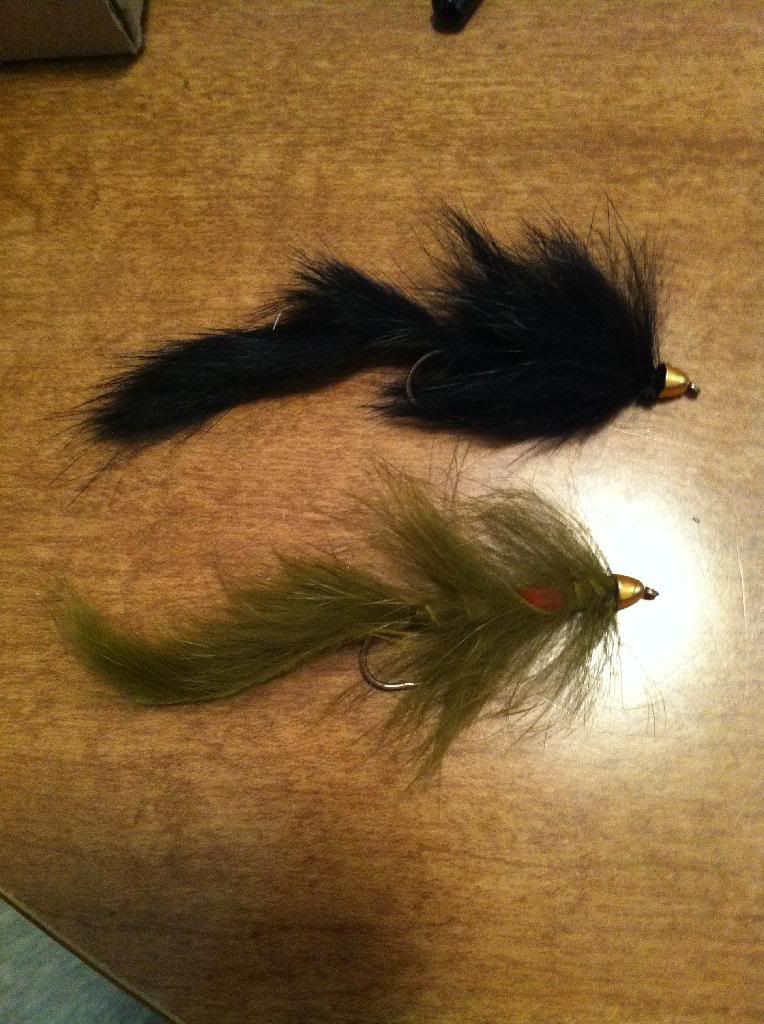 A tiny little Poly Caddis Fly. Its a dry fly, so it stays on the surface. Hoping to catch some Brook Trout on it this spring!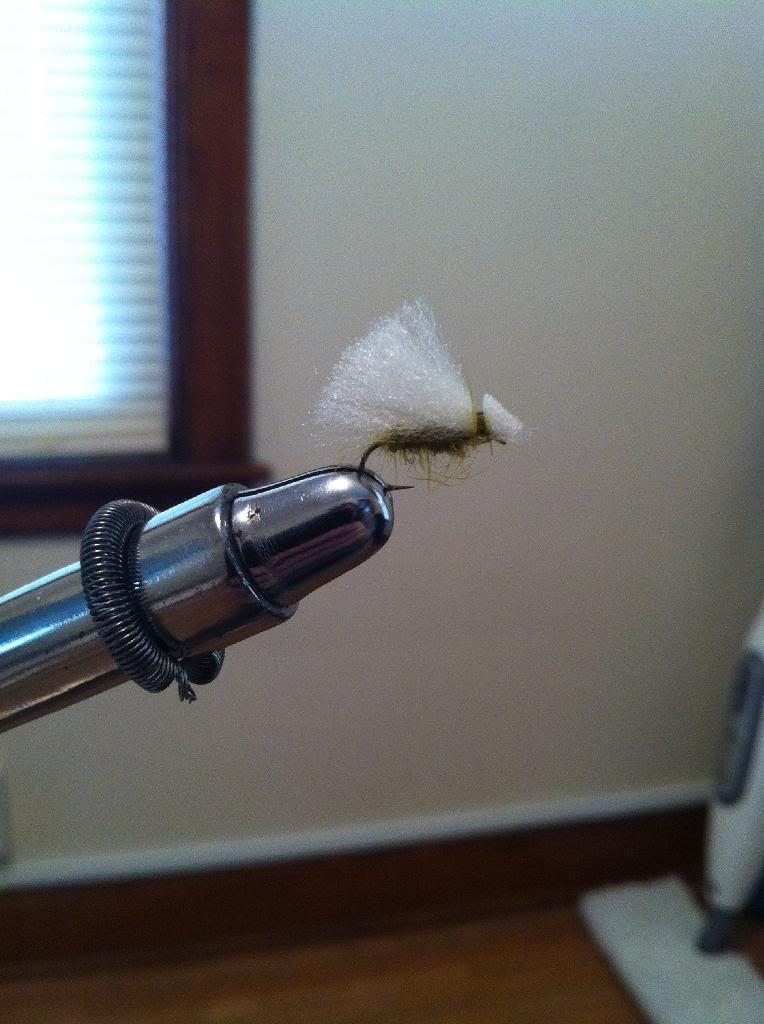 Large Egg Sucking Leech. I kind of messed up on this one a bit. I didn't wrap the red chenille around the head enough to make a ball to simulate the egg, and I should of used red thread instead of black. Live and learn. Still, the red head gives it a good look, and also gave me an idea: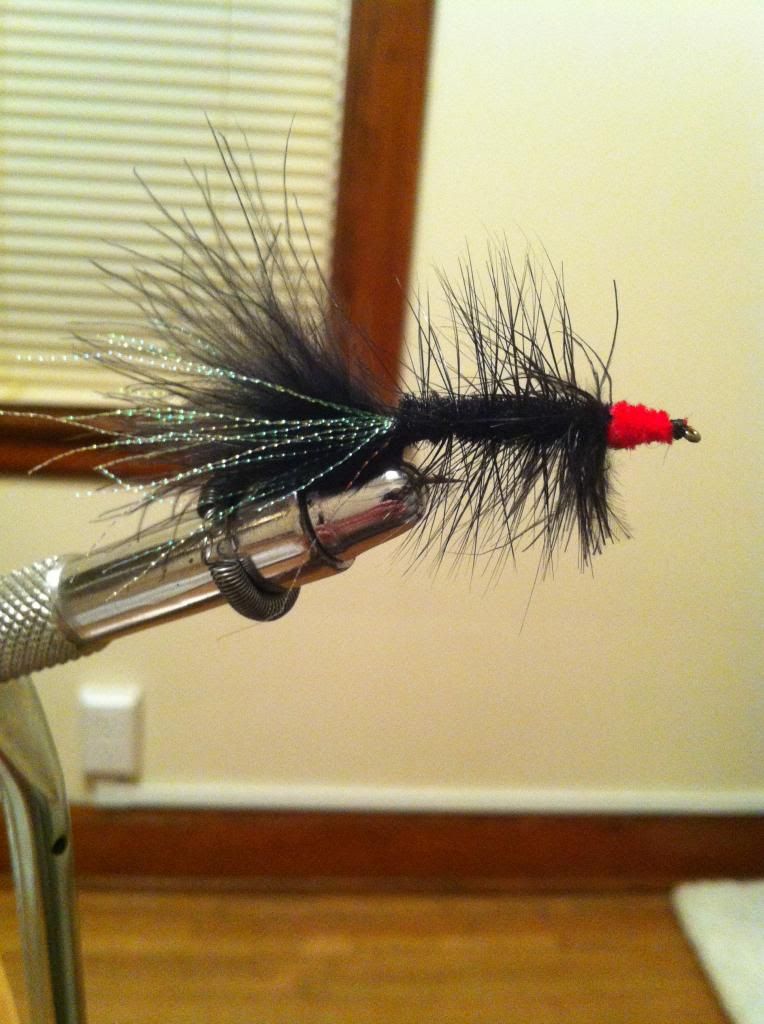 ...And here is that idea. A Cone Head Leech Pattern. Tied it like I would a Woolly Bugger. I also used too thick of a saddle hackle feather, but I think it turned great, and another one that looked fantastic in the water!
A little Poly Spinner, mayfly imitation. As far as I understand, this one is a #14, and if I go even smaller it would imitate a trico:
Finally, 3 versions of a Soft Hackle fly. The first one is your basic, the second is the Bead Head version, and the third is a Bead Head version with some gold tinsel I used for ribbing. Turned out well, I think!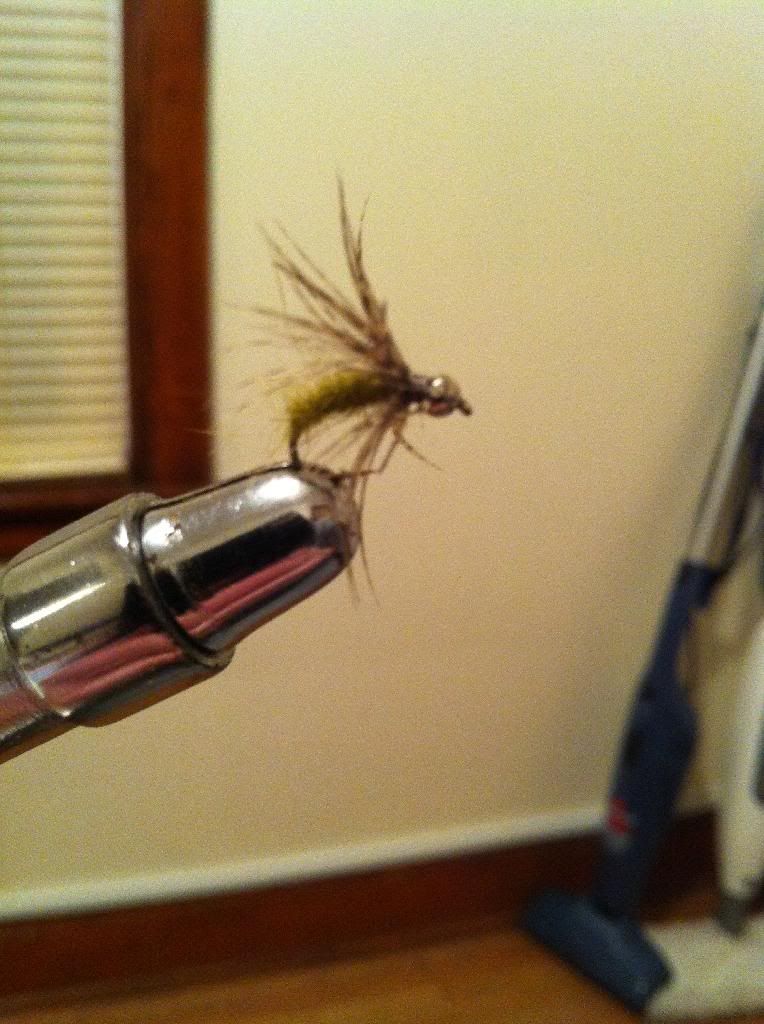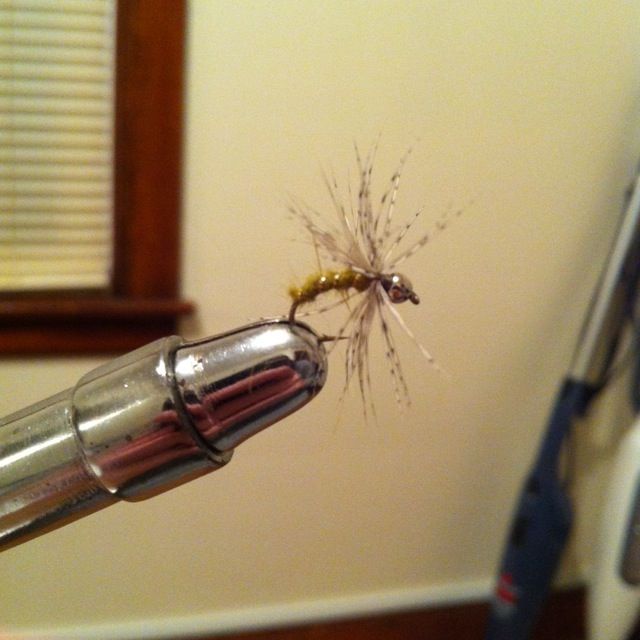 So, that's about it for now. I am still practicing and getting better day by day. I really wanna tie poppers and other large topwaters, and really wanna make my own Emerald Shiner pattern since they are so abundant as food forage in the Niagara River. I'll tell you though, cannot wait to be able to fish with some of my flies here, and catch fish on them!