Hey all,
Wow, been a little bit since I've had some RL fishing updates here for you guys. As most of you know I've had a lot happen to me over the past month, with my life basically turning upside down and having to reassess where I am in life. But, I'm a fighter and I will always get through life's obstacles for better or for worse.
With my new neighbor being the Niagara River, I have almost daily access to some good fishing. As you all know, fishing for me is like a drug. I am at my most relaxed and most focused when on the water.To this day, nothing can beat the feeling of that tug on the line and the ensuing fight. From Bluegills to Musky to King Salmon, I love to fish for them all. I try to go any chance I get, because an hour or so at the water is far better at times than sitting home and watching TV. Even if I don't catch anything, its just good to be outside.
Ok, well it is the Dog Days of Summer, but Fall is approaching. The fishing at this time is typically very difficult, with most fish species being as picky and moody as they can possibly be. I am a mostly shore-bound angler, so the summer days are some of the toughest times because the fish have mostly gone to deeper waters. However, for the savvy angler, or one who does not need a trophy on every single cast, it can still be done. A few of my most recent catches from the Niagara River, and just some very nice scenery pics:
Little Smallmouth Bass. Smallies are the most abundant fish in WNY. I only wish this was a 4 lber LOL. He's got a long way to go though
: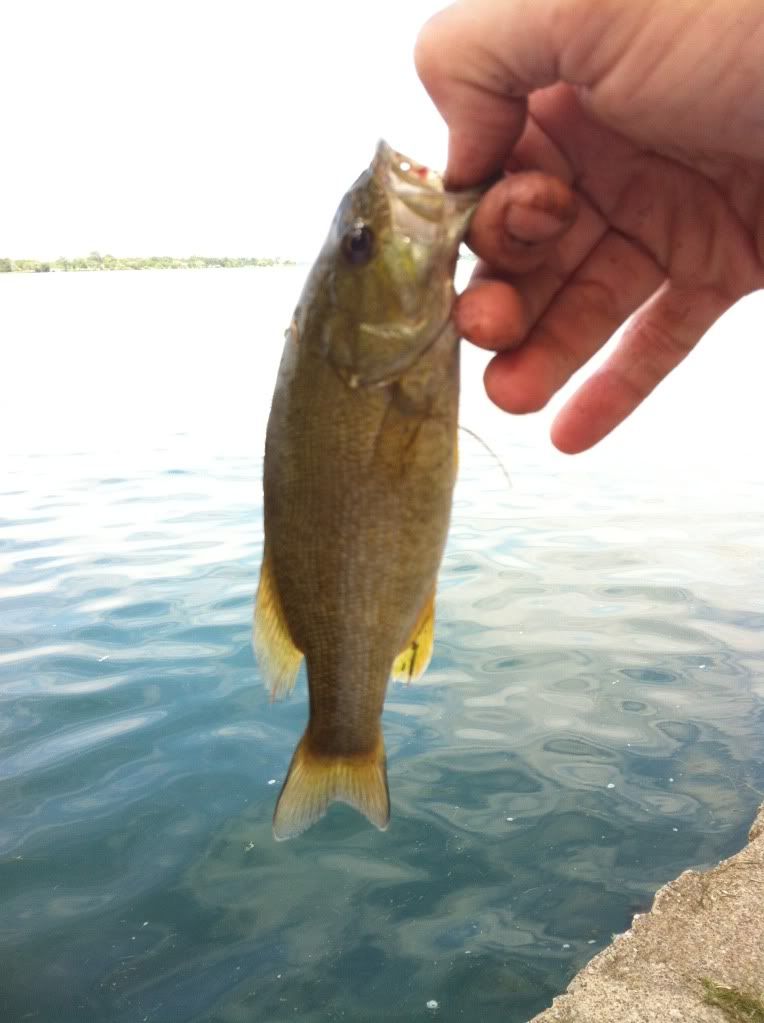 An absolute MONSTER Carp. This picture does this fish no justice. I spotted him cruising in the shallows. There was no way I was gonna even attempt to tangle with this guy, as I only had light tackle with me. This fish here was easily 20-30lbs: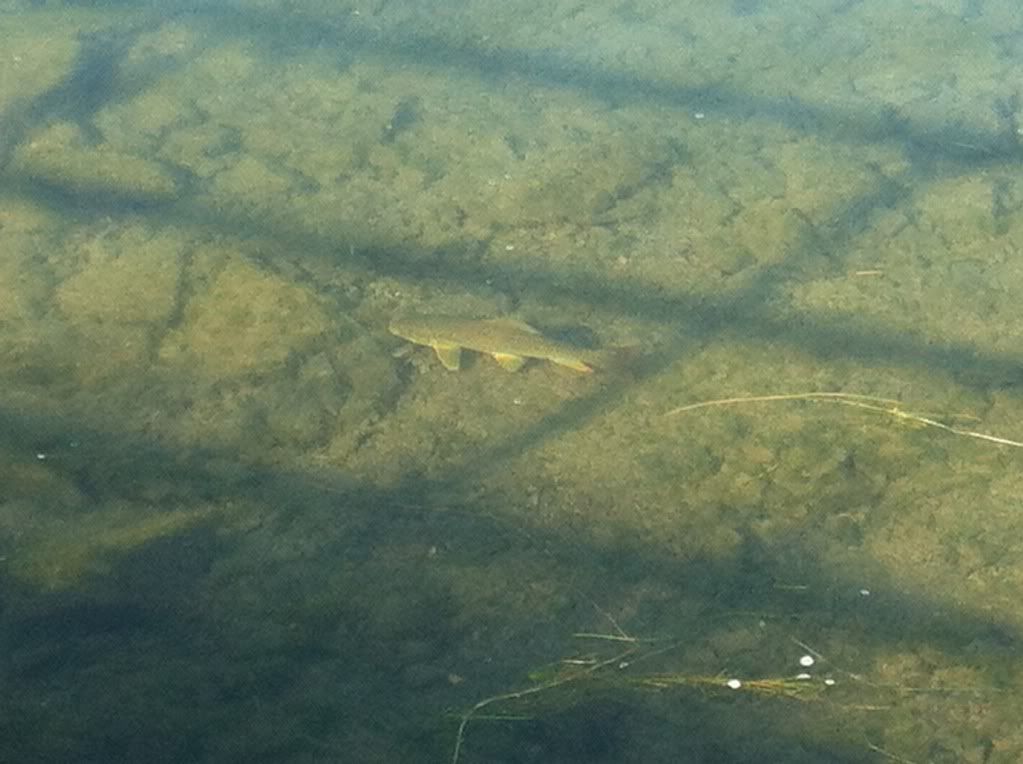 This ugly little guy look familiar? Hahaha, he should! Its an invasive Round Goby, in which I created the food file for the Niagara River outing. These guys are major bait stealers, stripping crayfish of all thier limbs leaving you nothing but the tail. Although, they are terrific as bait for large Smallmouth, Northern Pike, and Walleye. Ugly thing. This one met his doom after I took this pic. Threw him to the Seagulls LOL: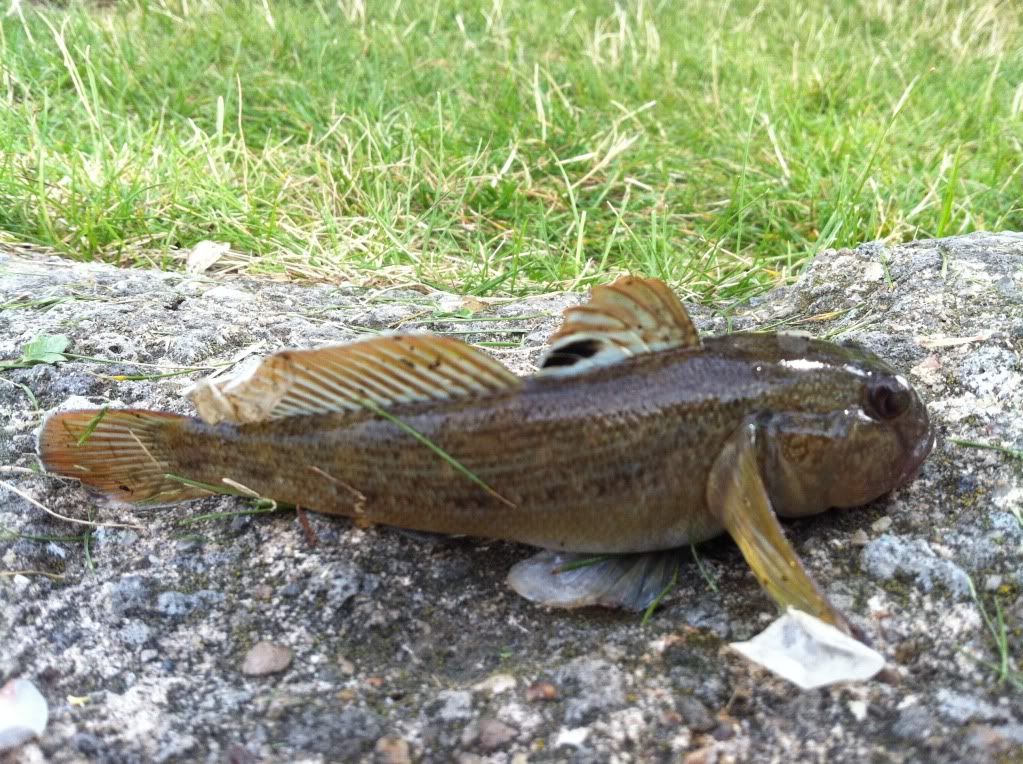 This is a little more decent Smallmouth that I actually caught today. One of about 20. They were not big, but provided me with a fun afternoon. Also caught a few Rock Bass as well. Started off with a drop-shot and crayfish rig, but the wind was a little rough and the boats were causing a lot of waves, which in turn kept snagging my sinker up on the rocks. I switched over to a white Twister Tail grub, and apparently it was the right combination. The Smallies came out and hit itleft and right. With the water being on the clearer side in the shallows, was a lot of fun to see these little guys make a beeline and devour it. Again, I wish there were a couple of 4-lbers, but hey...I had fun so no complaints!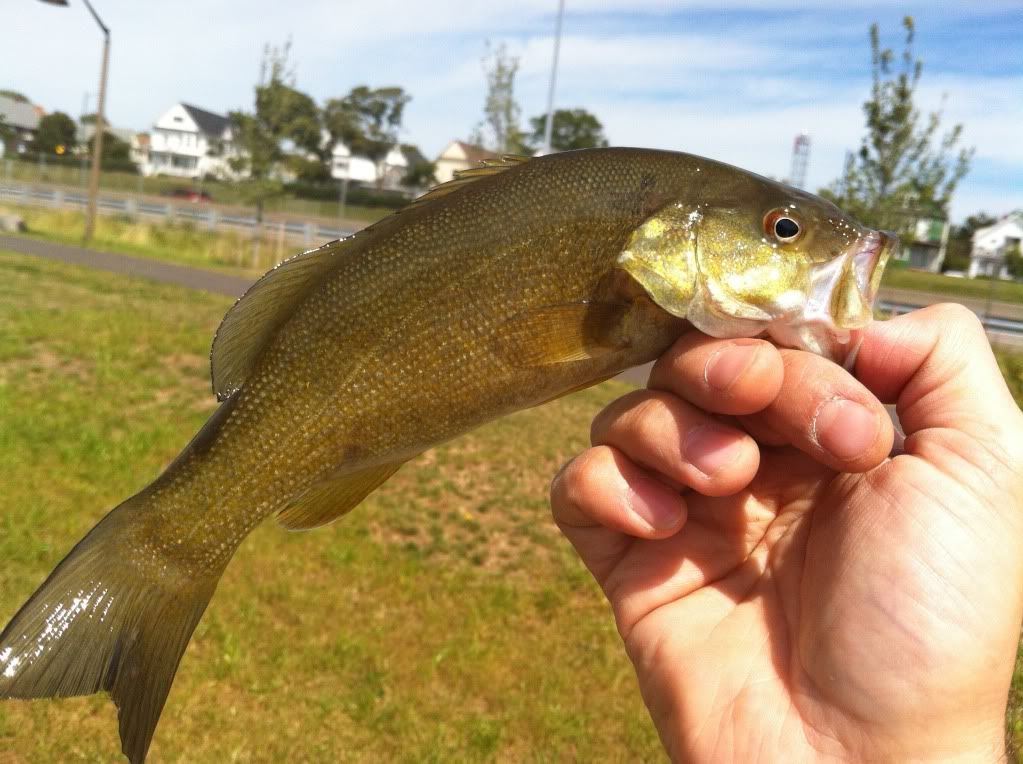 FInally, just some cool scenery pics. This first one is one of my spots along the River. This was taken on a calm day:
....and just a few nice pics: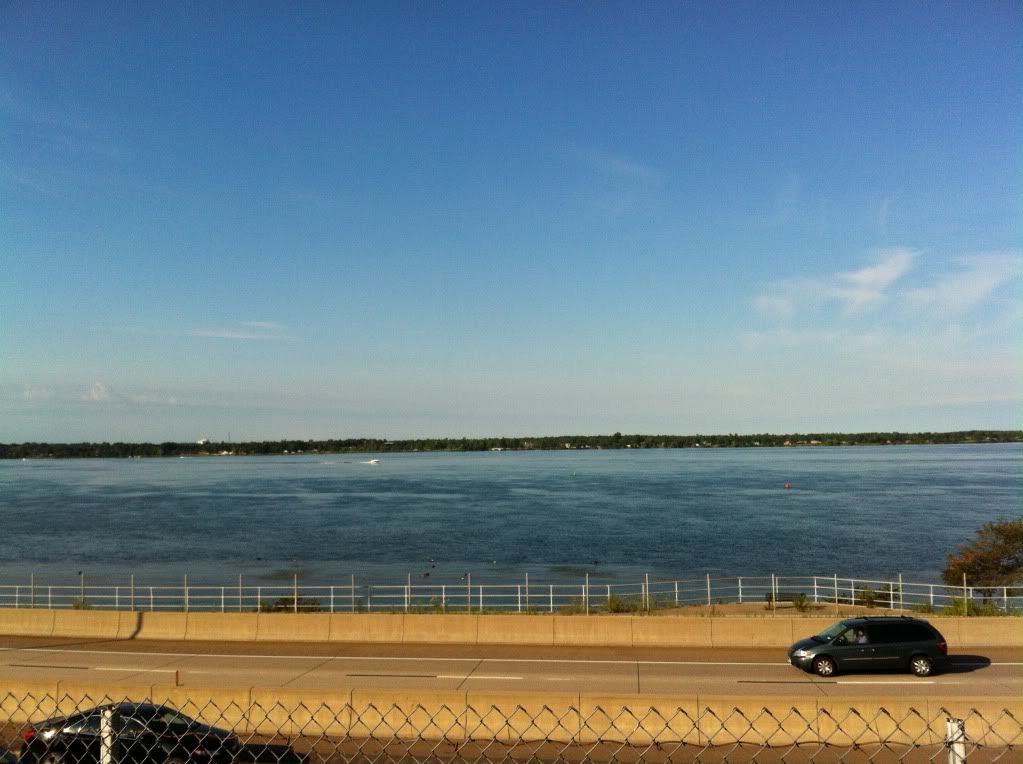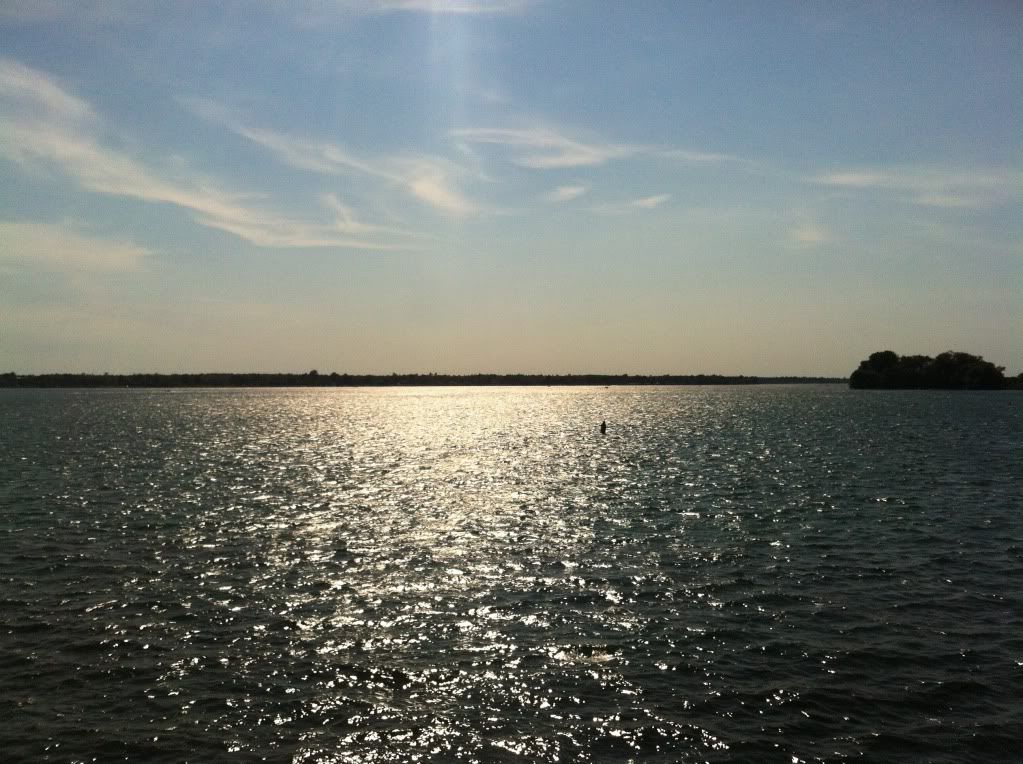 So, that's it for now. Still lookin to get that first fish on the fly rod. Have gotten pretty good with it by practicing in the back yard. I can do roll casts, double haul casts, and am getting pretty accurate with it. Hopefully this coming long weekend will provide me with a chance to use it, as my brother and I are planning on going to Rushford Lake for some Walleye action. I am hoping to make a stop at Gary's land (which is close by to Rushford Lake) and while we warm up our gear on the Bluegills and Largemouth, I am planning on bringing out the fly rod for a while. Hopefully will have pics for you guys!