Hey all,
Well, I am back from my latest trip to various areas of the Southern Tier WNY. Sadly, the weather made the fishing incredibly difficult. Only caught a couple in Franklinville (didn't get to fish but maybe an hour), Chautauqua Lake (goose egged completely, tons of rain), and only a couple out of a very fast-moving and high creek in Great Valley. I was even more disappointed because I was unable to really get some practice in with my new fly rod. Lets face it, these days happen in fishing. But, if I have to find a positive, I can at least say that I got some very pretty pics of a couple of fish for you guys. So, even though this trip update is shortand not very exciting, here are a couple pics for ya:
From Franklinville: Two big Bluegills that hit Yamamoto Senko worms. I thought they were bass, they hit with such authority. Wanted to use the fly rod here, but time was short and the clouds were threatening yet again. Oh well...next time.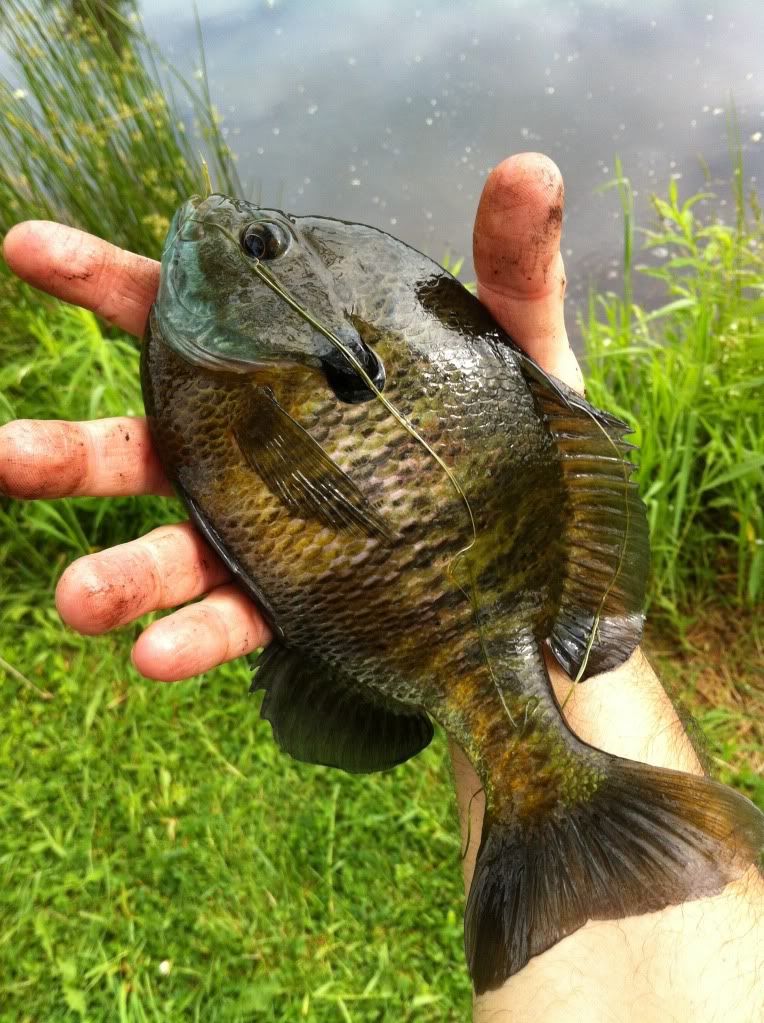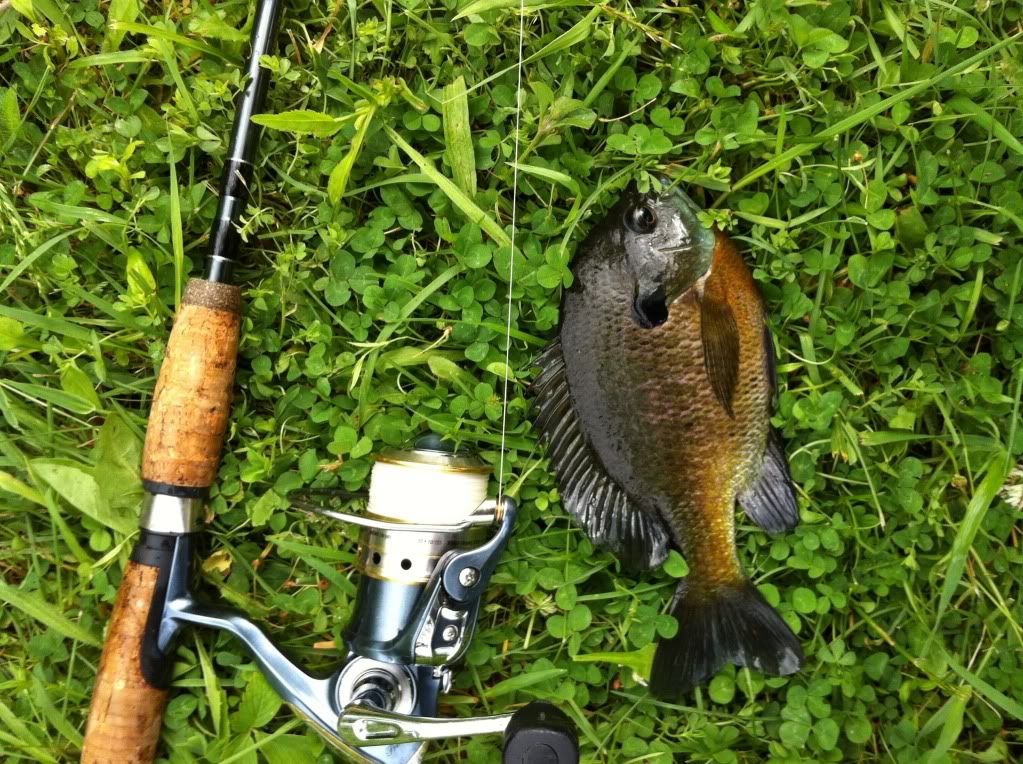 ...and one of two small Largemouth Bass that hit the Senko. The bite died completely after this one, and then the rain and wind came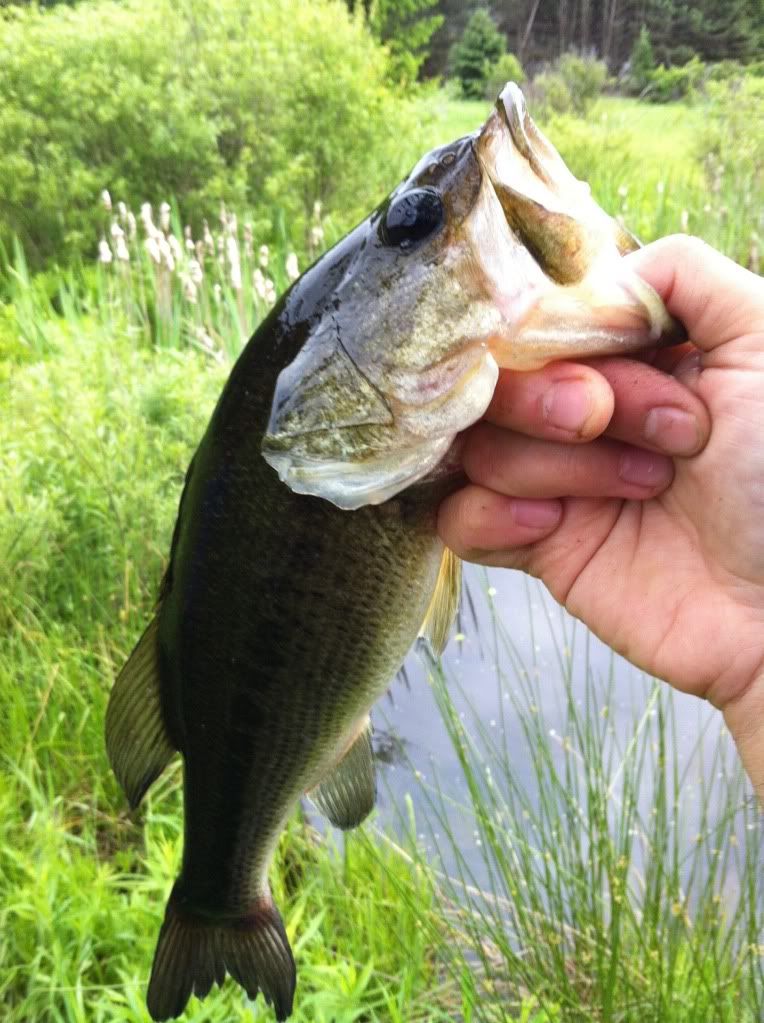 So, that was Friday evening, and we were also able to help Gary move a trailer even in the rain. Saturday brought more of the same, on and off rain, light storms, and lots of wind. A bit difficult to do much fishing anywhere. We went to Chautauqua Lake in the morning to throw big blade baits for muskies, but had nothing but rain in the two hours we were there. Nothing was active, not even the frogs. So, we went back to the house and after a bit of a nap, I awoke to find the rain had stopped and the skies were cloudy. Took advantage of this lull and went around to the creek. It was runnig fast and the water level was high, and my time was short. I figured the best way I was going to catch any trout was with a slip bobber. Worked like a charm. This pretty little male Brookie took the redworm I was using on light tackle setup, and he hit so lightly that I didn't even feel it. Only way I knew I had a hit was because the slip bobber went under. Not a really big one, but man, he was very photogenic! Got 3 nice pics of him before I released him to fight again! What do you guys think?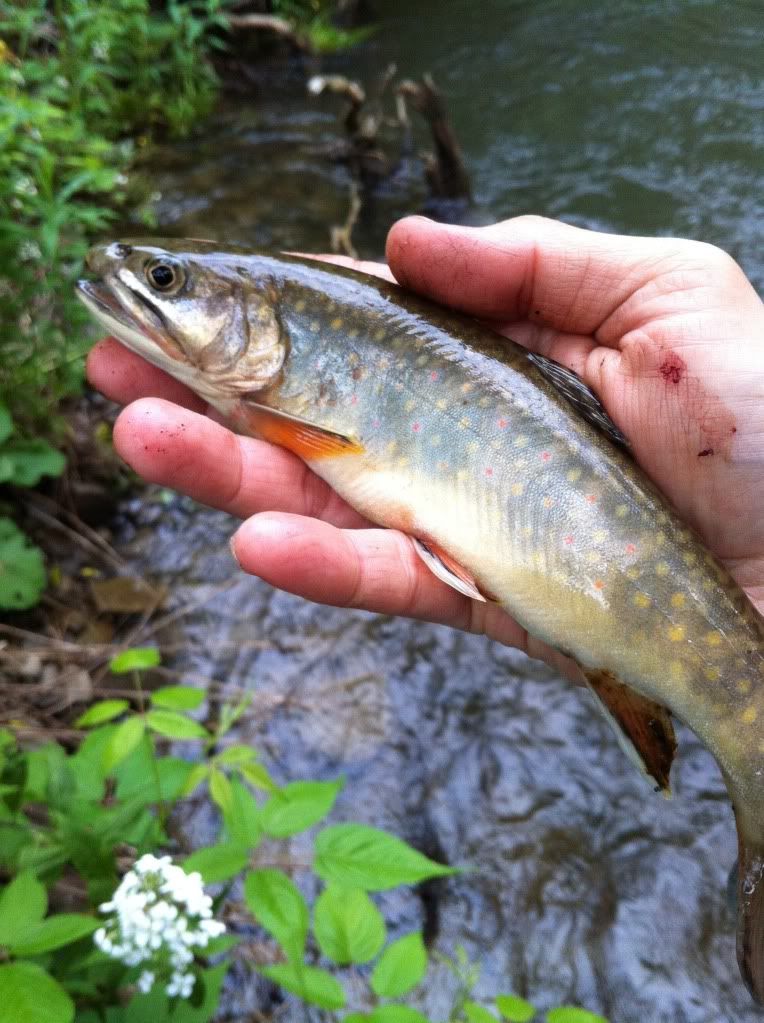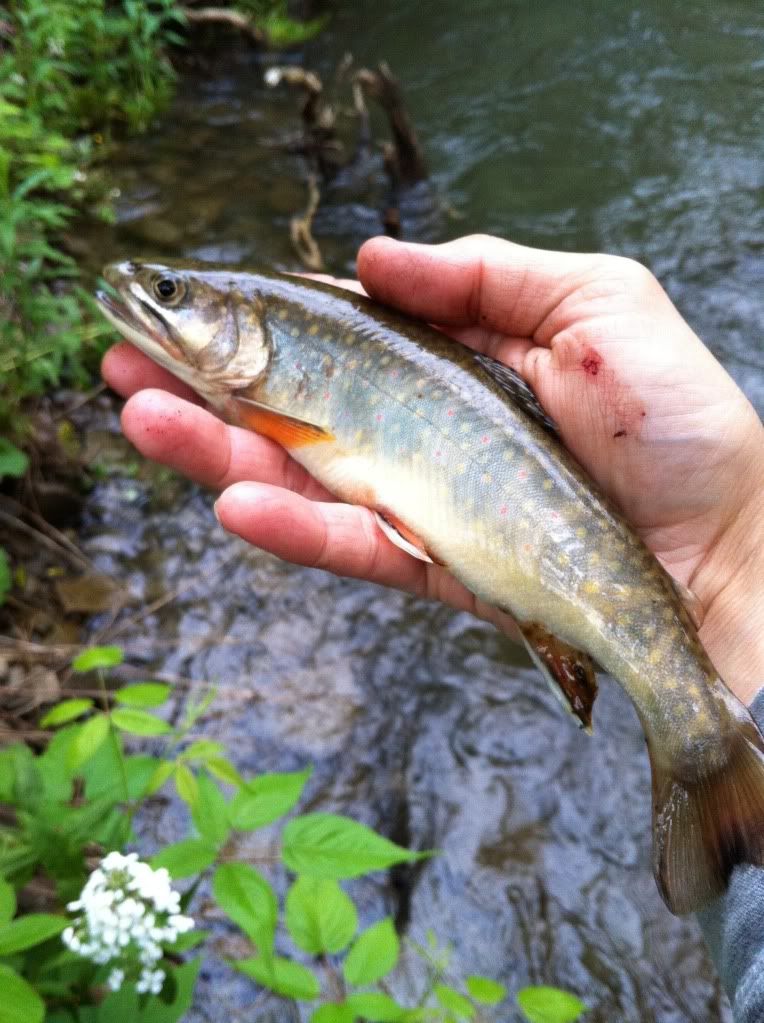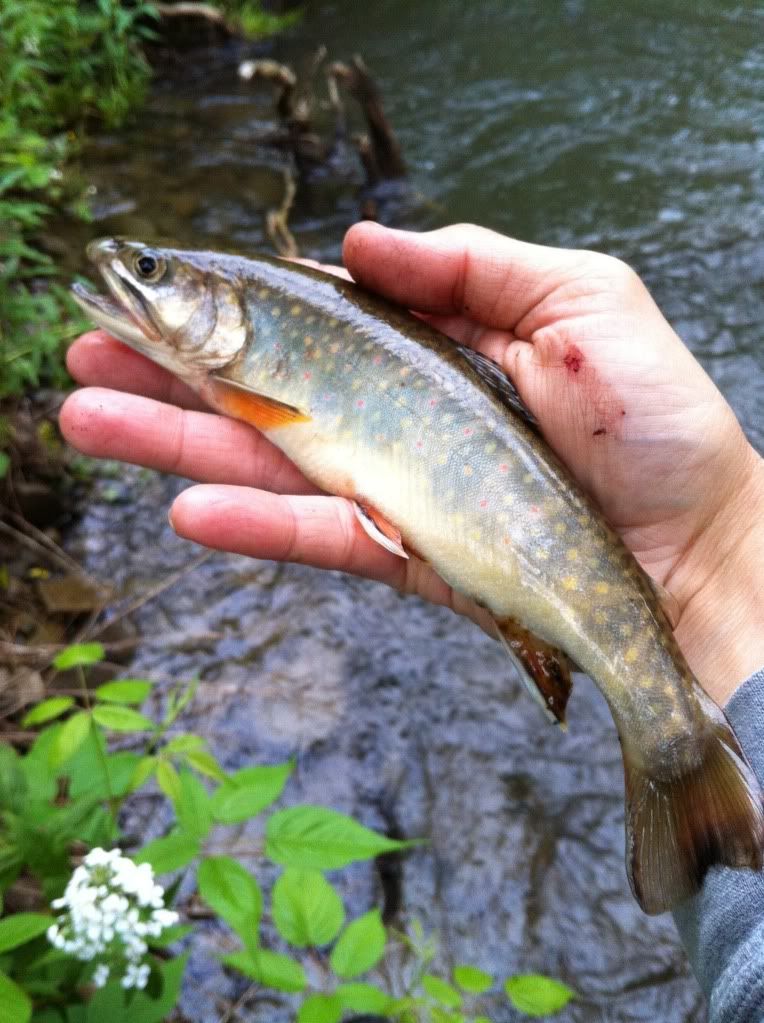 Very pretty fish of you ask me! Even has hints of his parr markings still.
So, all in all this weekend was kind of a bust fishing-wise, but I try not to look at that way. At least I caught a couple, and lets face it. A bad day fishing out in the wild is STILL better than a good day at work in the loud city! I was at least happy to be out there and away from the usual city bustle. This Wednesday, I hope for a better time on the fishing front. After work Wednesday, my brother and I are goin out to Great Valley to fish in the Sprague Lakes for a bit of a warmup, and then it's off to Rushford Lake to go after nighttime walleyes!