Hi Everyone,
Here's a little History of Westslope Cutthroat Trout
Westslope Cutthroat Trout (Scientific Name: Oncorhynchus ClarkiI Lewesi) also known as Blackspotted Cutthroat. The Westslope Cutthroat is one of 2 subspecies of native cutthroat trout found in the State of Montana. The State fish of Montana and Idaho is actually misnamed, for westslope cutthroat occur on both sides of the continental divide. Although it can be difficult to identify the subspecies by sight, anglers can often recognize one of thes gorgeous fish by the distinctive pattern of spots. Small irregular spots are sparse on the back and head, and they become more numerous as you move towards the tail, with the belly and sides often spot-free. The average size is 6 to 16 inches and an 18 incher is a trophy.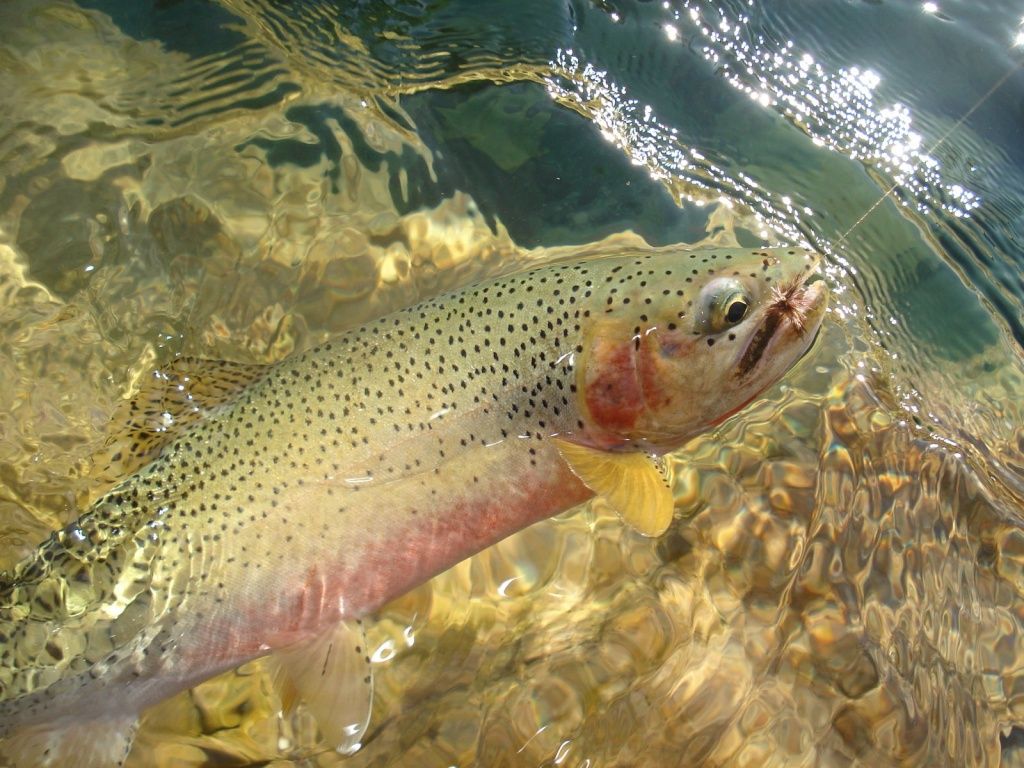 I hope you like this short history of the westslope. Thanks to Chuck for naming the Fish. I'll put you on the scoreboard.
Roger (rwwalleye)