...continuing from the previous thread
:
June 17, 2012: Hello all! I am back from Great Valley, tho wishing I was still there. Had a great time, was good to get away for a few days. Was a little hot, got stung by a wasp, but other than that I cannot complain!
Well, as I said, I've got piccys for ya. I apologize if the pics are on the large side as I am writin this from my phone.
First things first, a little look at my family's property. I've been going here, hunting and fishing, for 30 years:
The house: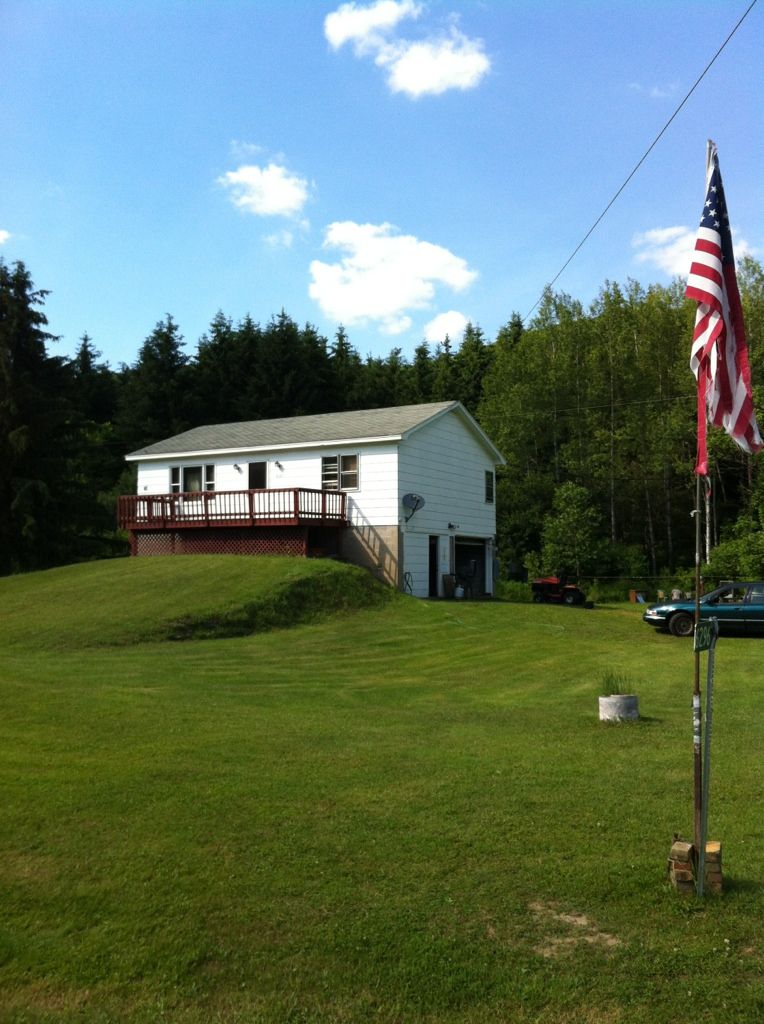 The road (Mutton Hollow):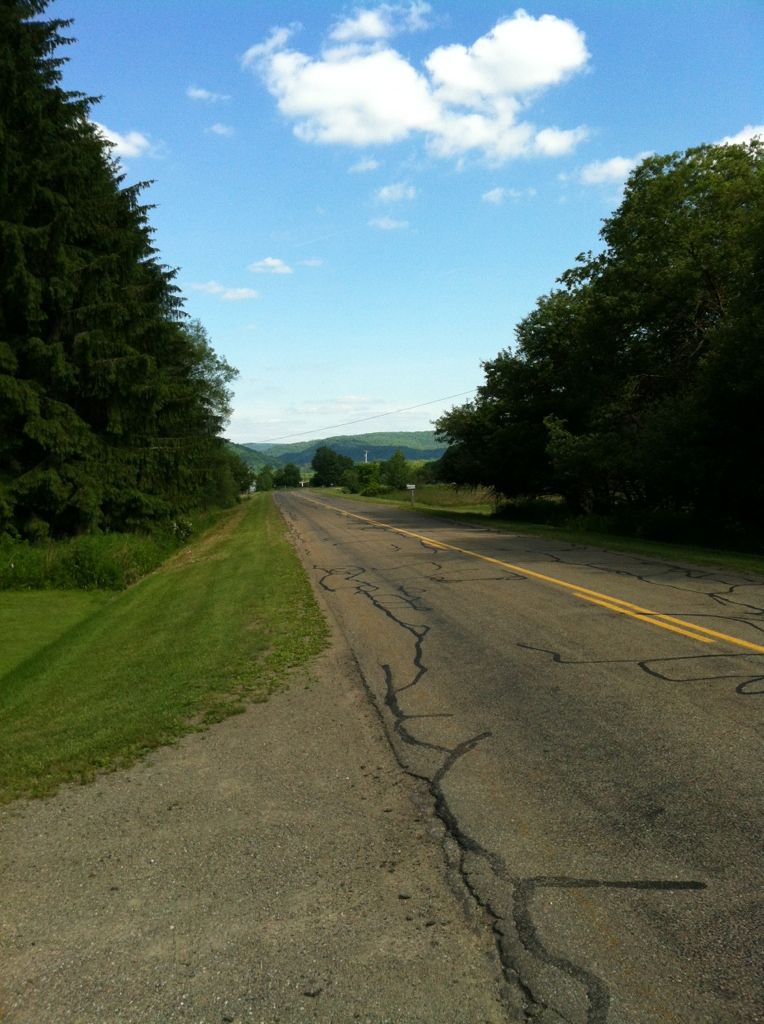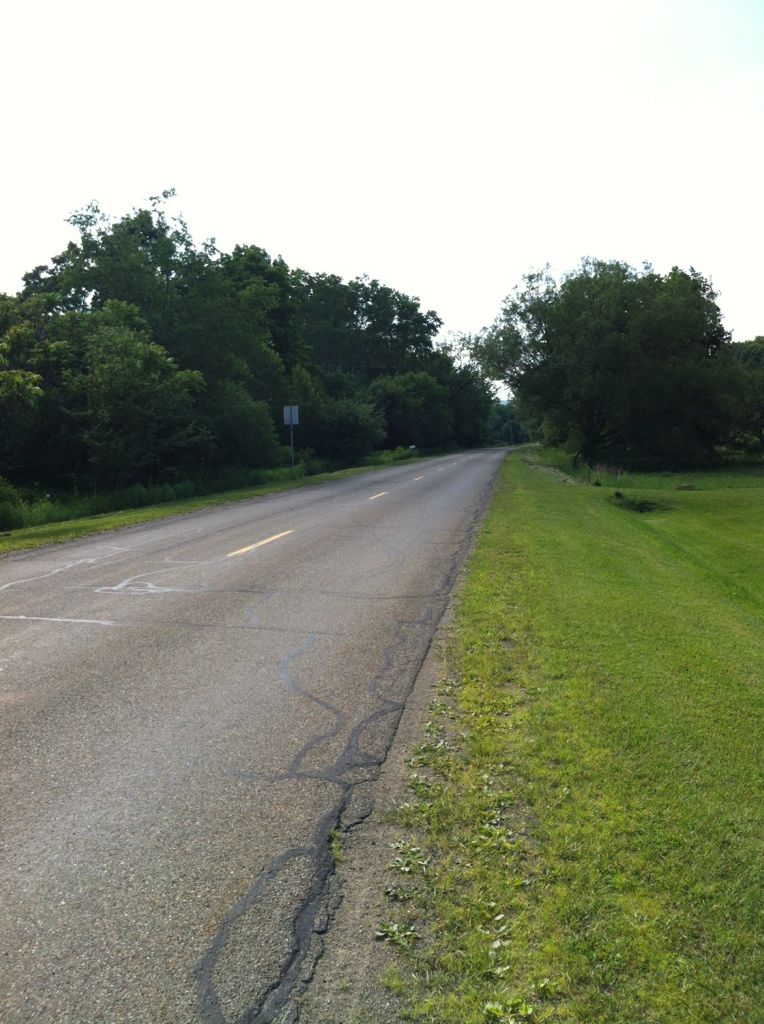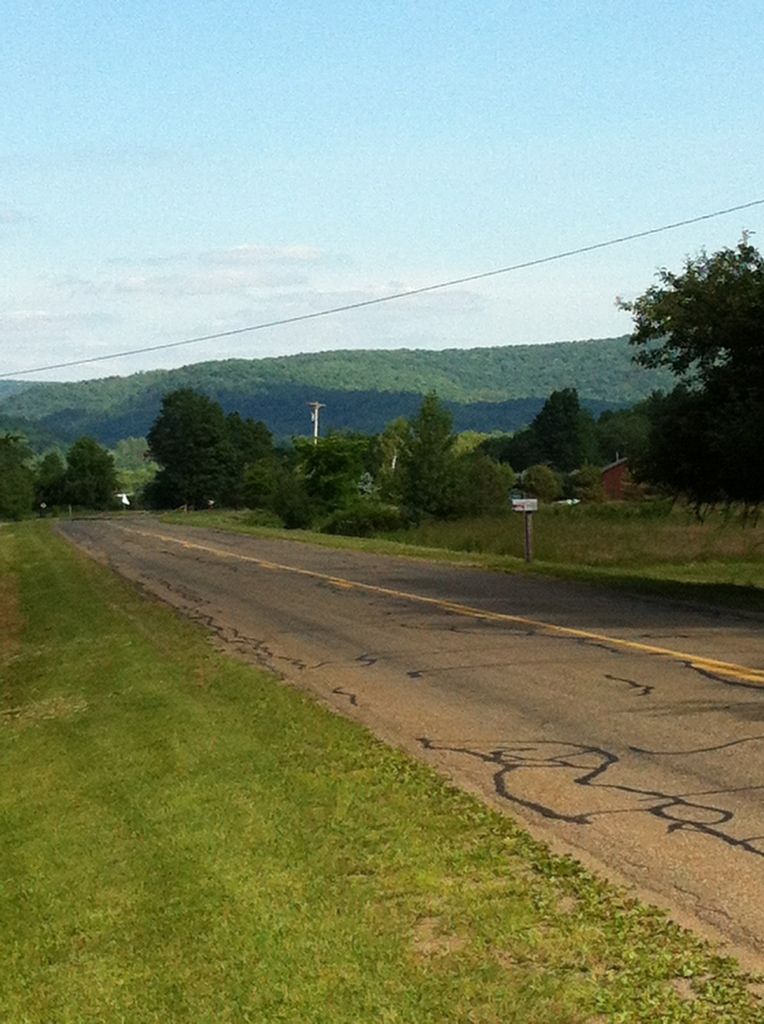 But of course, I didn't take pictures to show you all the road. It's all about the fishing! Unfortunately, no matter how hard I tried, I could not latch onto a monster fish anywhere I had gone. The last night, we had numerous follows from big ass northern pike, but no bites. Oh well...that's fishing for you. But I made out pretty good nonetheless. The brook trout in the creek behind our property were biting pretty good. Here's a few of these really pretty fish: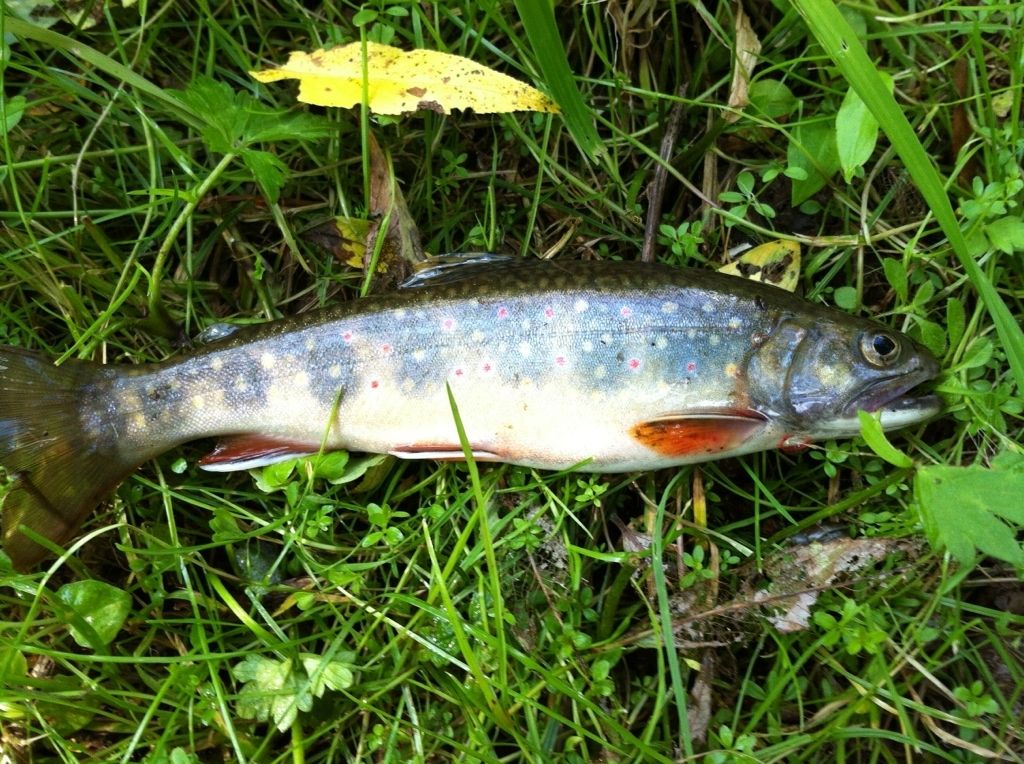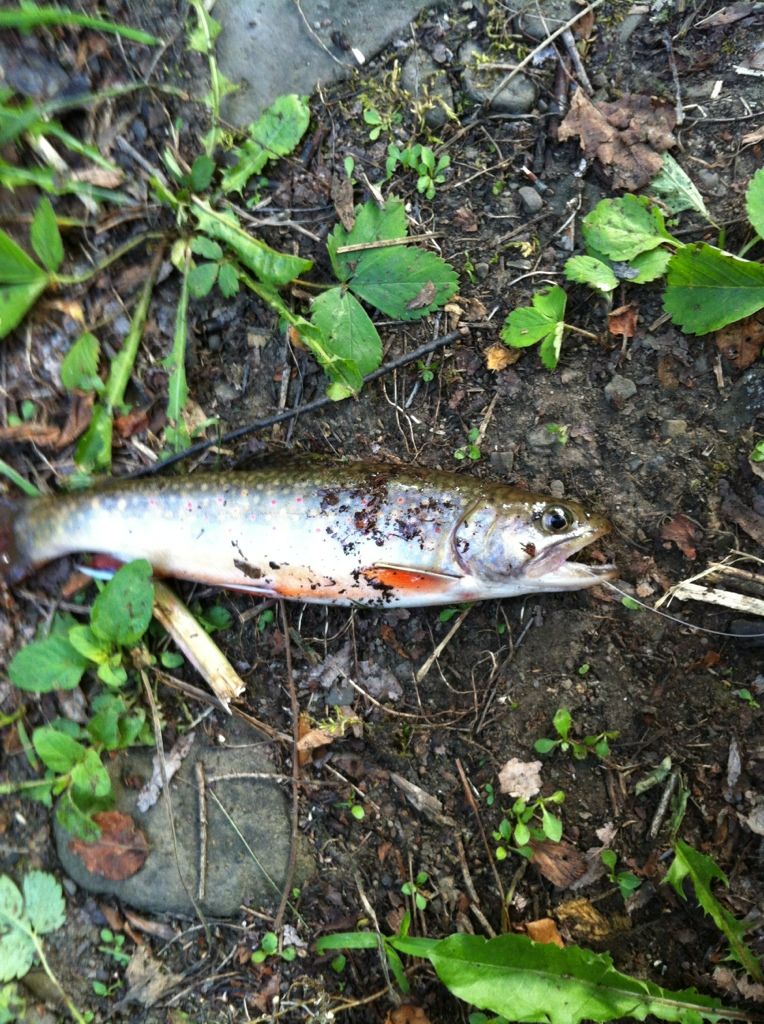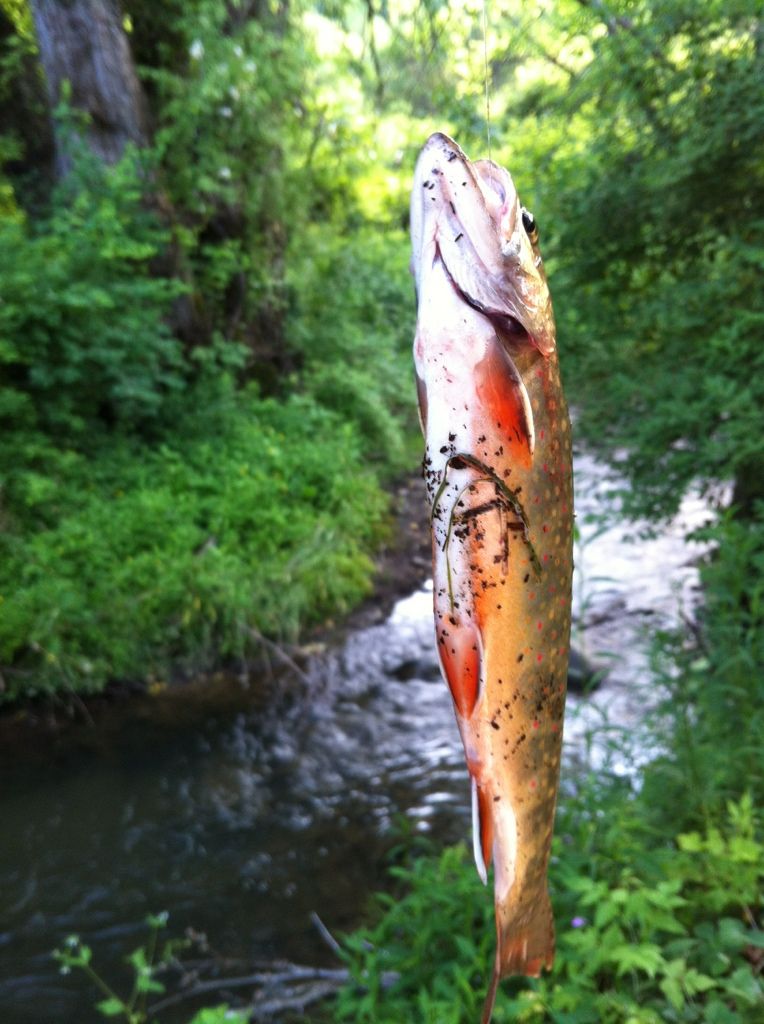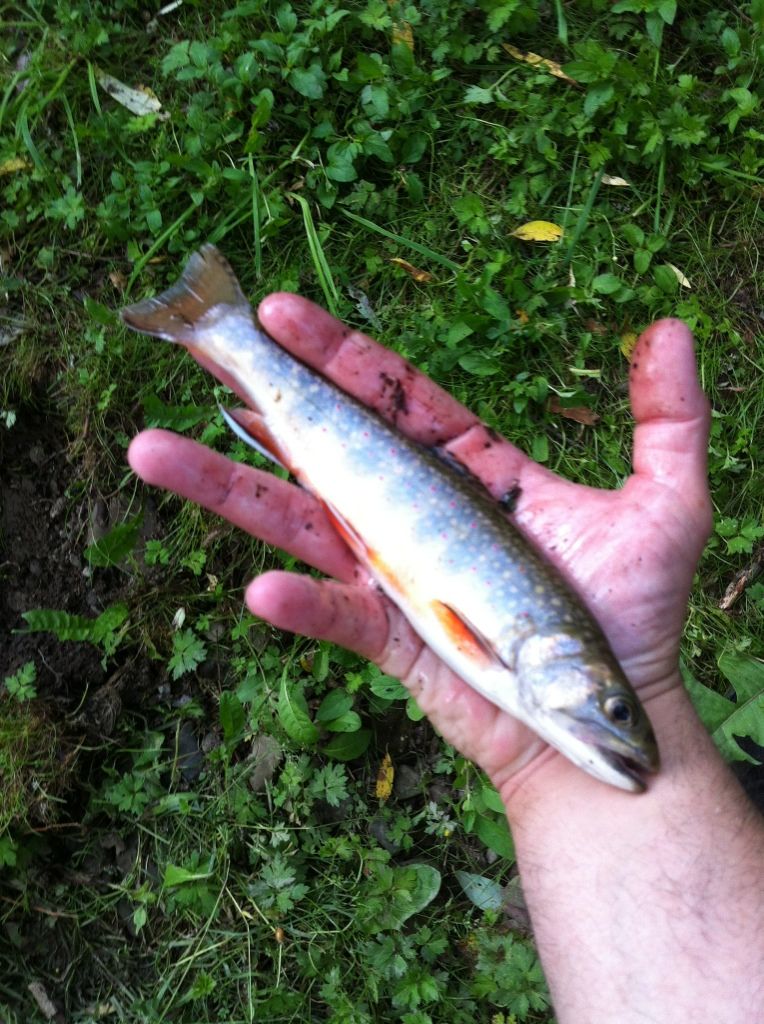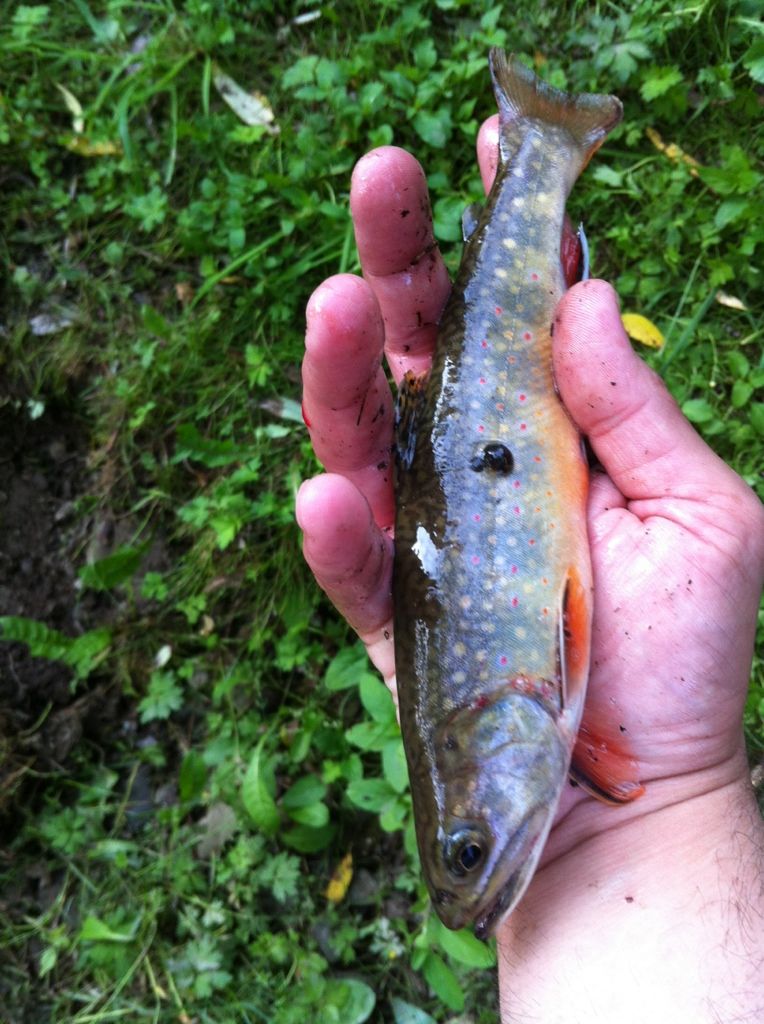 These 2 were bigger: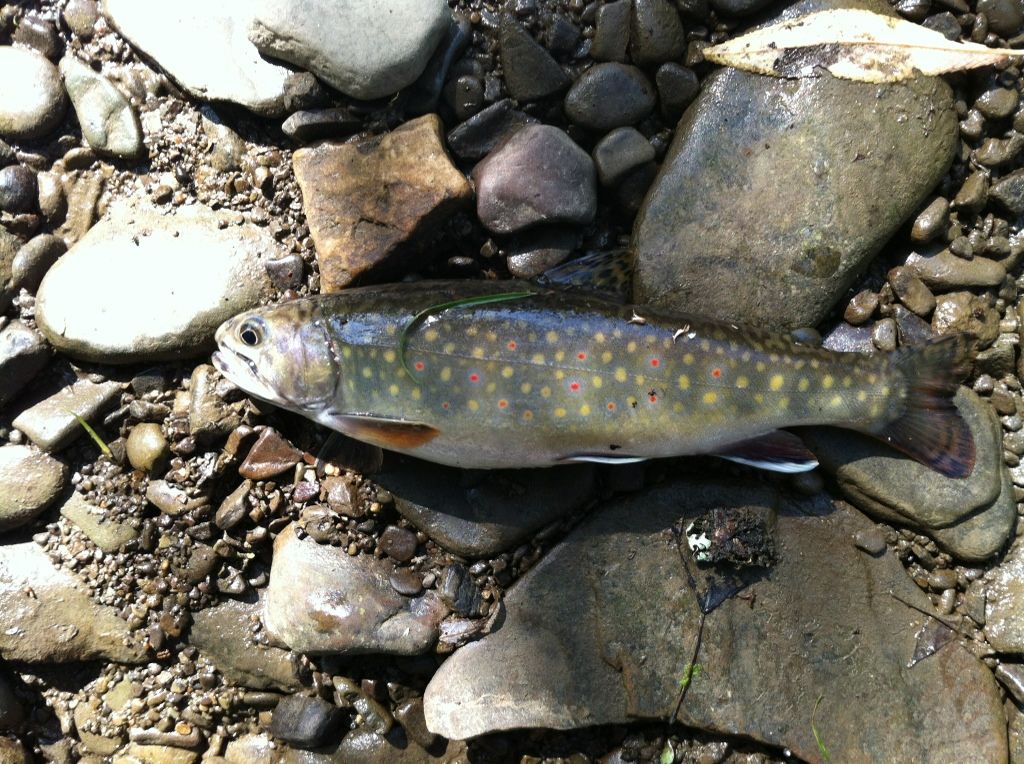 Also, found this little crayfish among the rocks. I found it interesting because it had just shed it's hard outer shell and is in the molting phase, where it's new shell is still soft: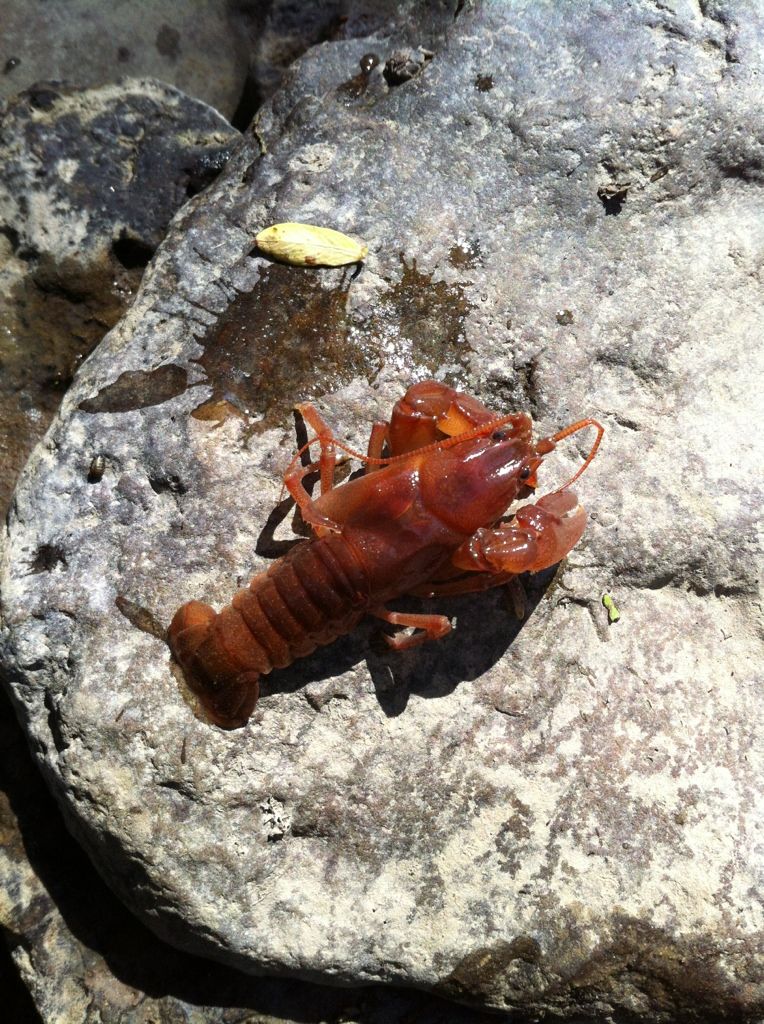 Here is a few pics of the creek and where I was catching the brookies: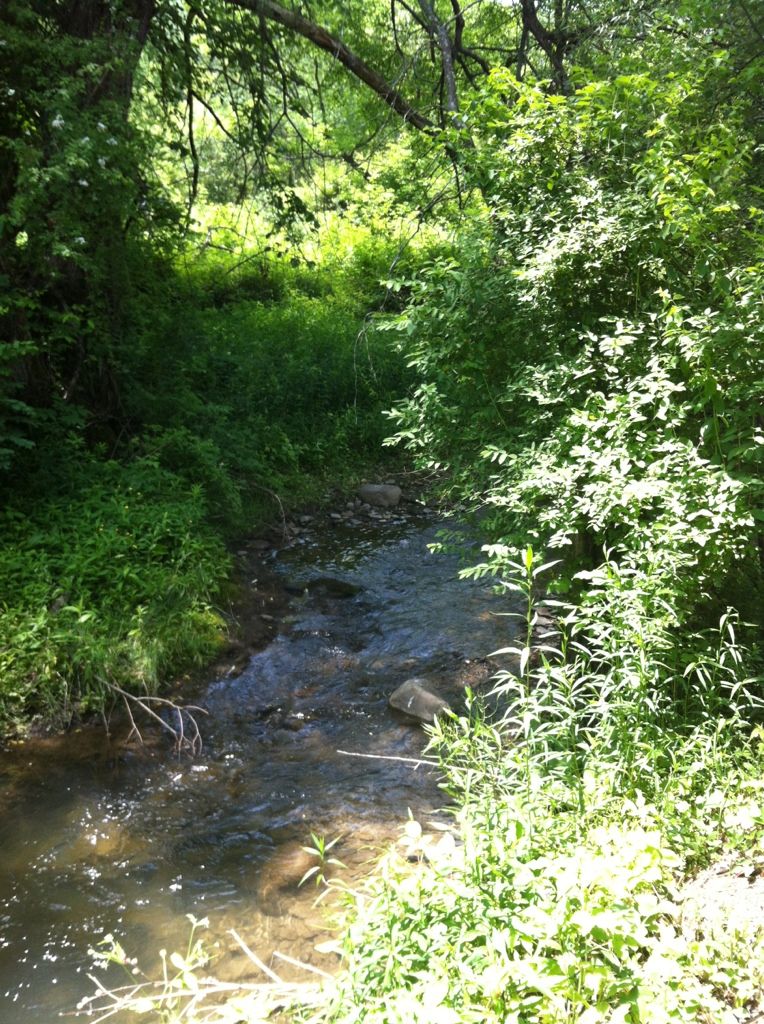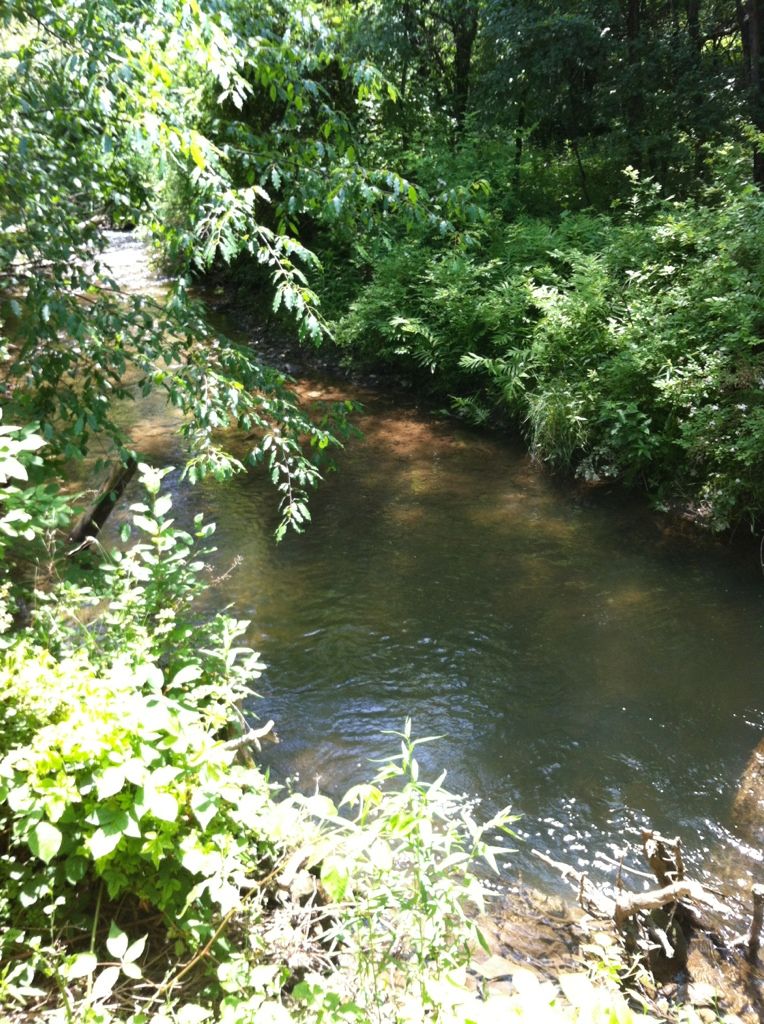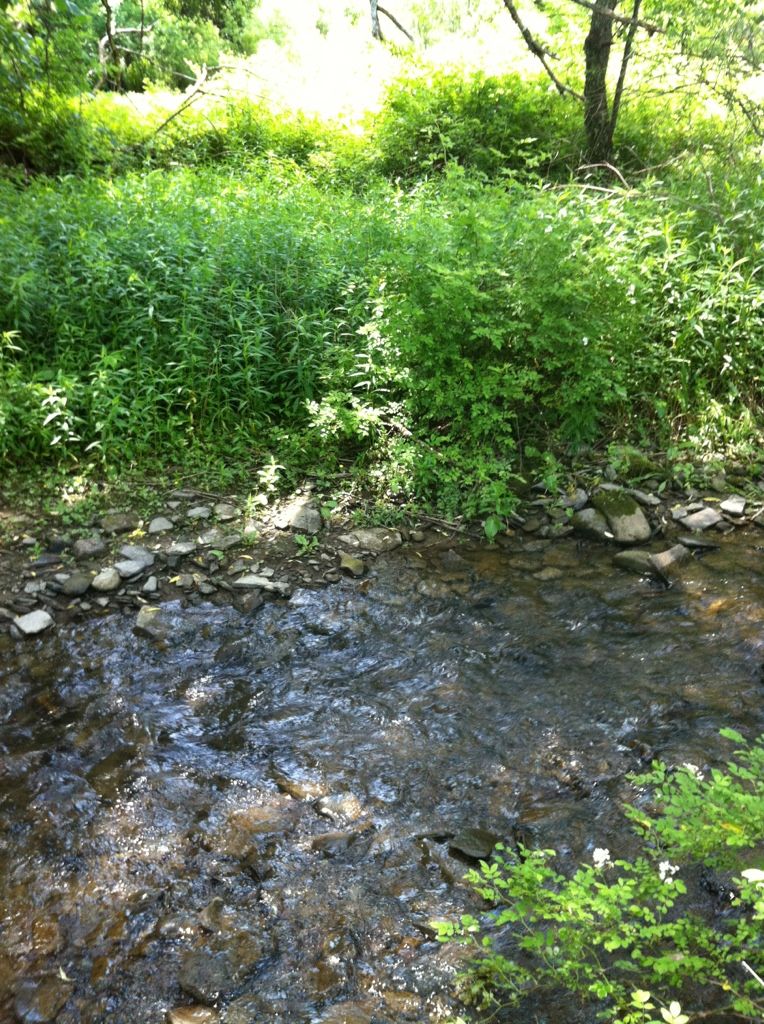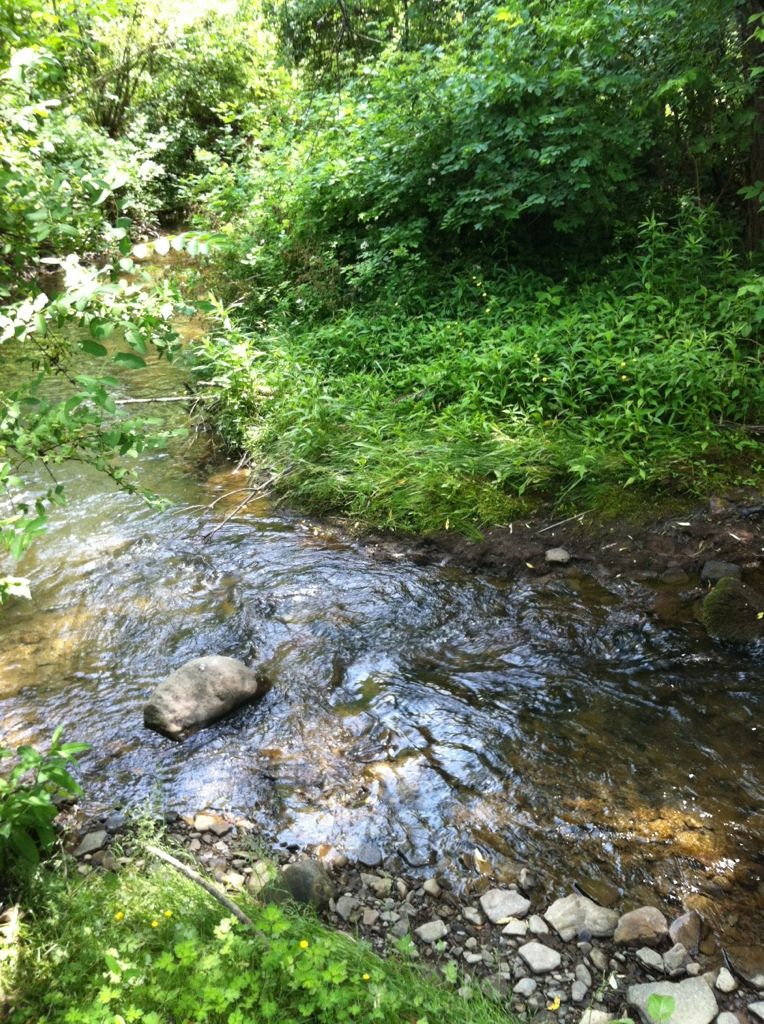 I kept 4 brookies and of course released the others. I'll tell ya, nothing better than fresh caught brook trout and corn on the cob from the grill!
We also went to Case Lake to do some more fishing. Quick picture of the lake: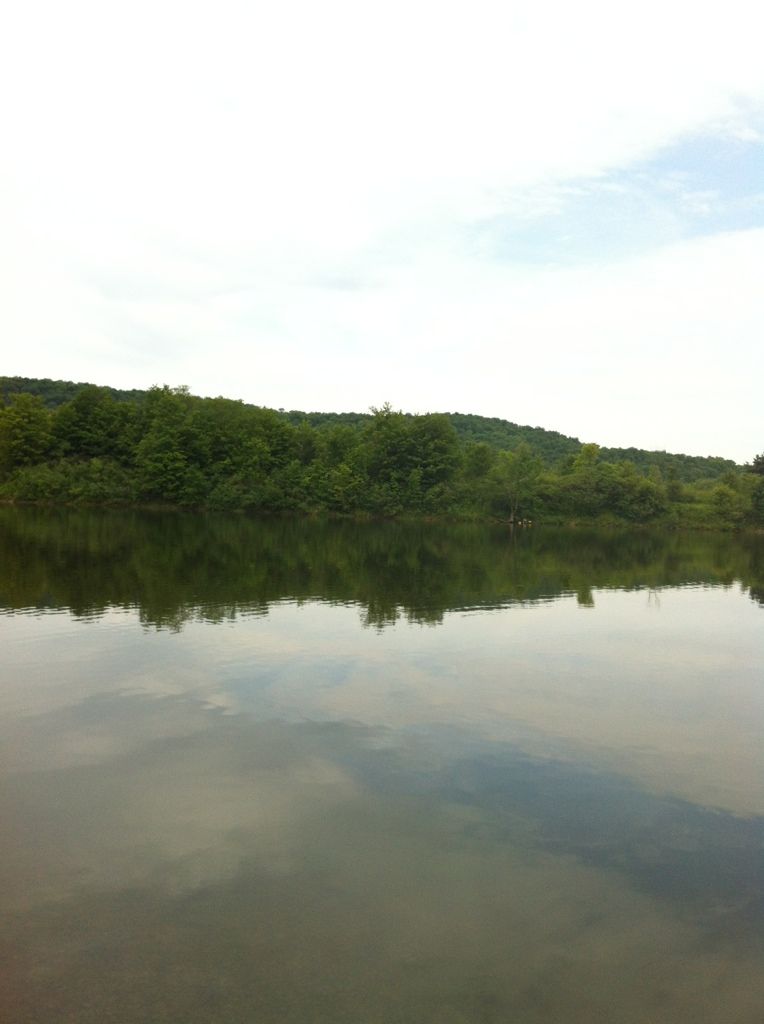 Now, we did have an unexpected visitor while we were fishing. Yeah..we let this guy just pass right by us, because for as big as it was (had to be pushing the 100lb mark) we all know not to mess with a snapping turtle: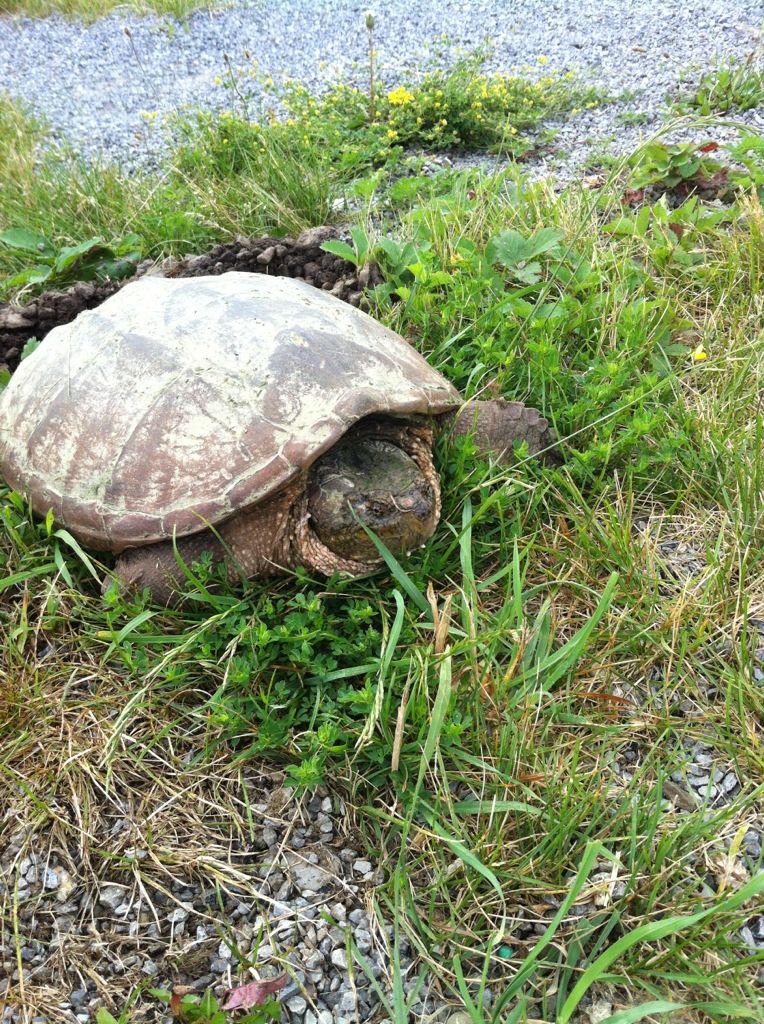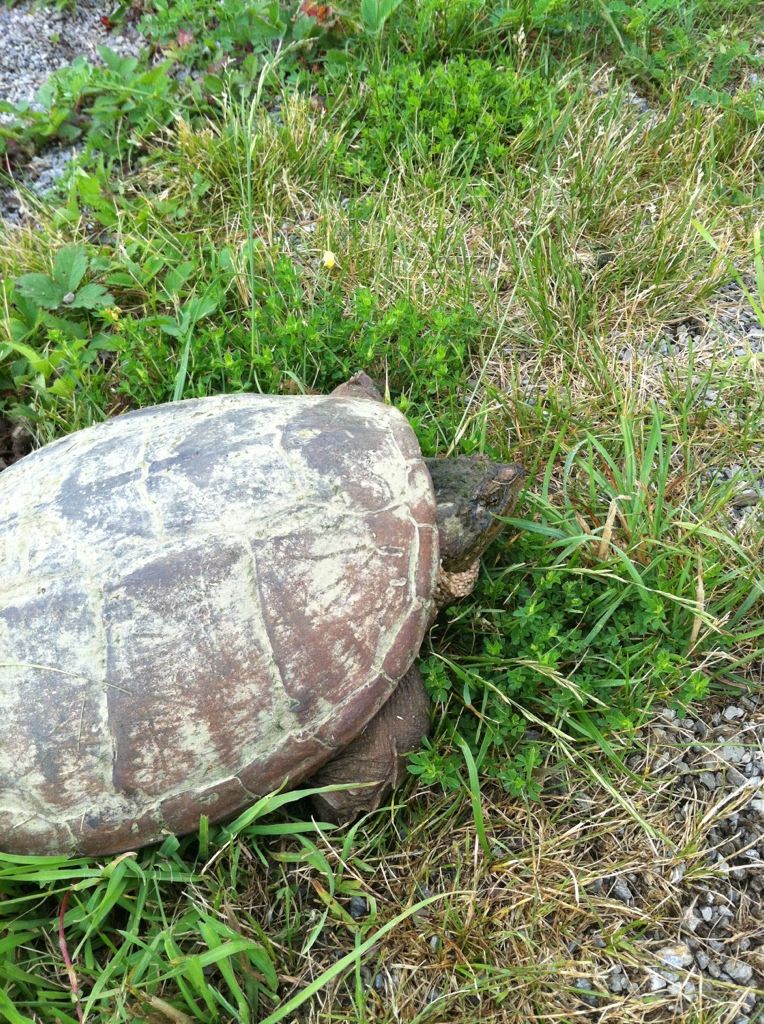 LOL...yeah he was a beast! Now, the yellow perch we caught in Case Lake: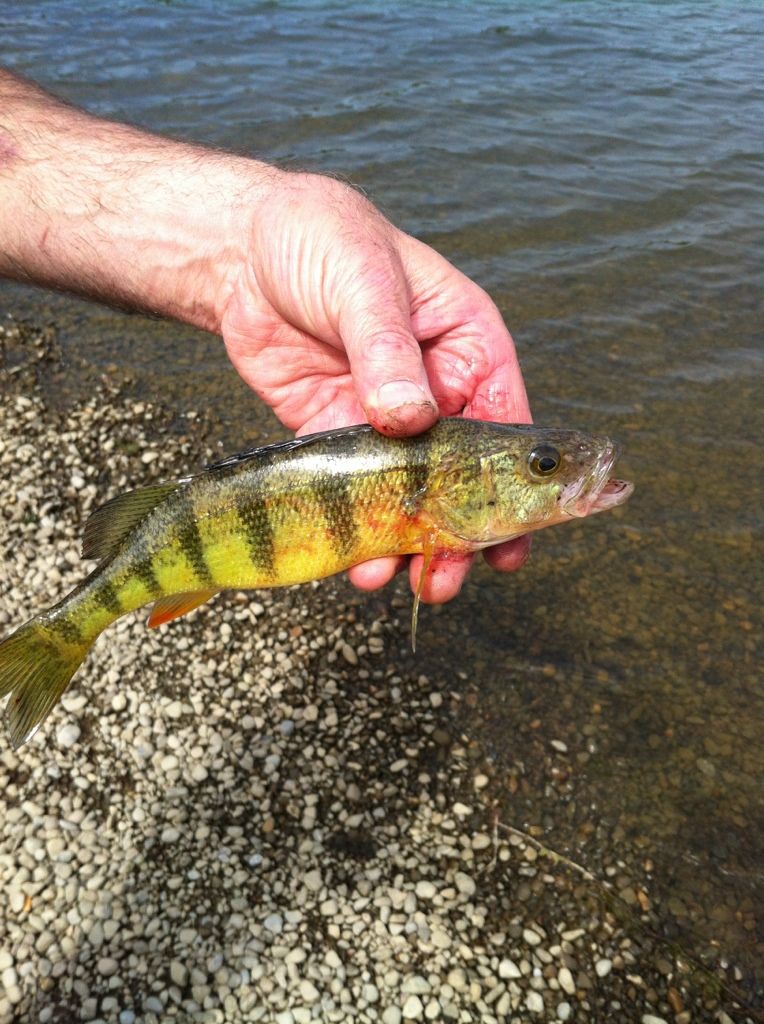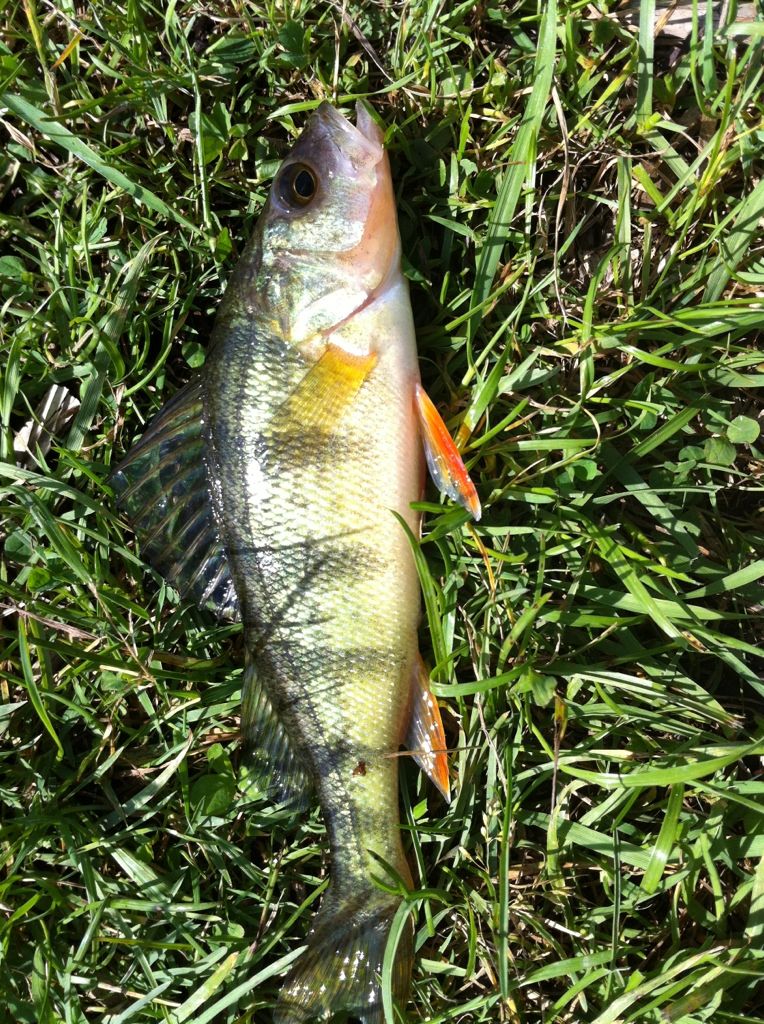 We also had a boatload of little bluegills and red-ears, but other than that the perch provided the entertainment!
That evening my cousin and his kids came up, and we went to the man-made lake on top of the mountain at the end of the road. Here is where the northerns were following our lures, but alas, none took the bait. Eventually I switched over to livebait, and caught this beauty of a long-eared sunfish:
That's all for the fishing. It was great, because lets face it...as much as we all love to catch the real rod benders, sometimes even the small to medium ones can make it fun.
Before I end this post, I have one more pic for ya. This nice whitetail doe was walking right in front of the house: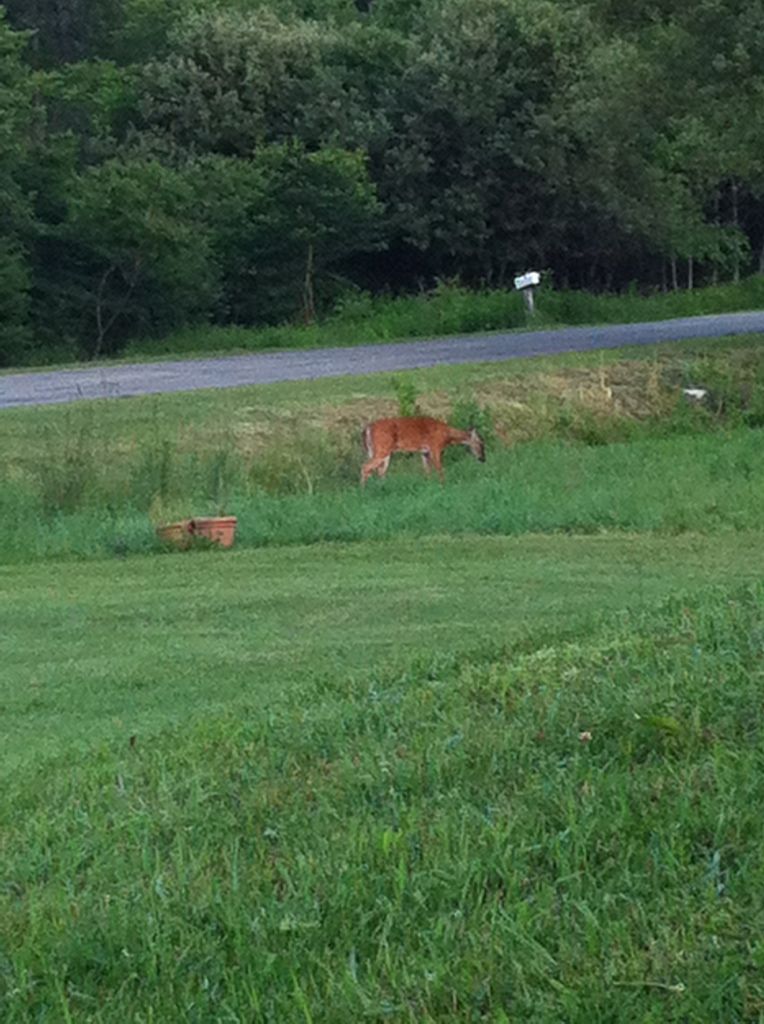 ------------------------------------------------------------------------------------------------------------------
September 16, 2012: Bit of an update here. I've been kinda bad about keeping this thread updates LOL, so if there are a ton of pics I apologize. But, get over it, ya ninnies. LMFAO!
Anyway, obviously I have done a lot of fishing this year, and with the salmon staging off the piers gettin ready for their spawning runs up the tributaries, will probably be even more! This has been a great summer. I've caught a lot of fish, visited some very nice locales in the area, really has helped a lot with being laid off. So, without further adieu, here's some pics:
Bass fishing on Tonawanda Creek. I've caught some nice bass here before, but this was one of those days where nothing seemed to entice them enough. However, just being out there is more than enough: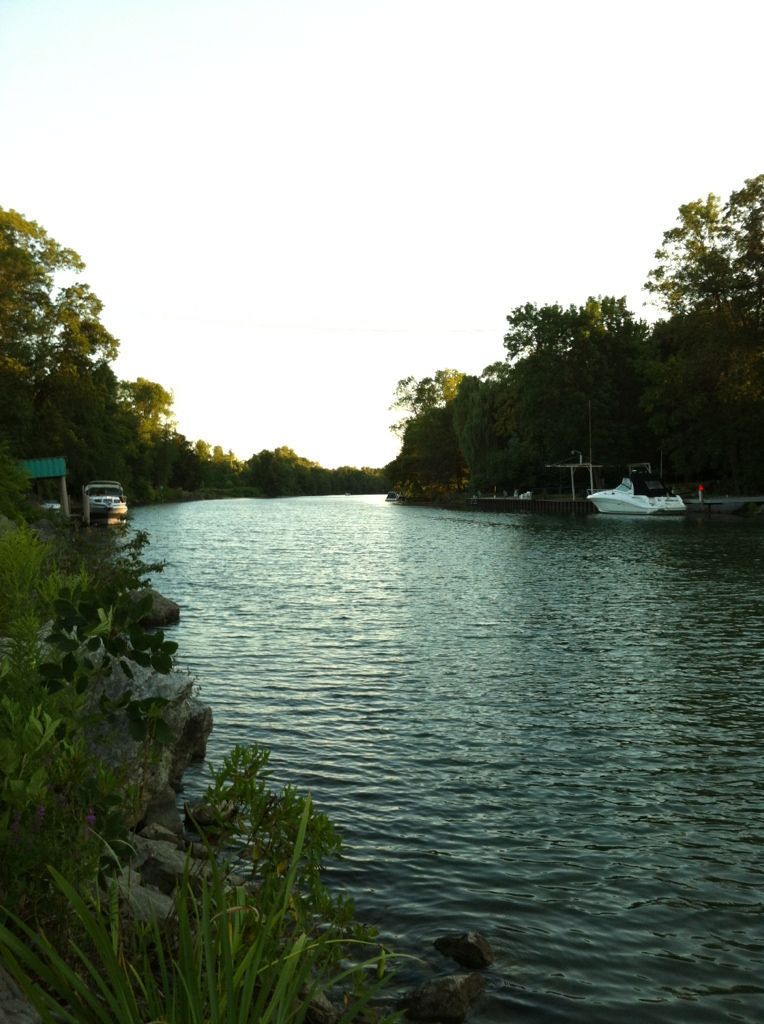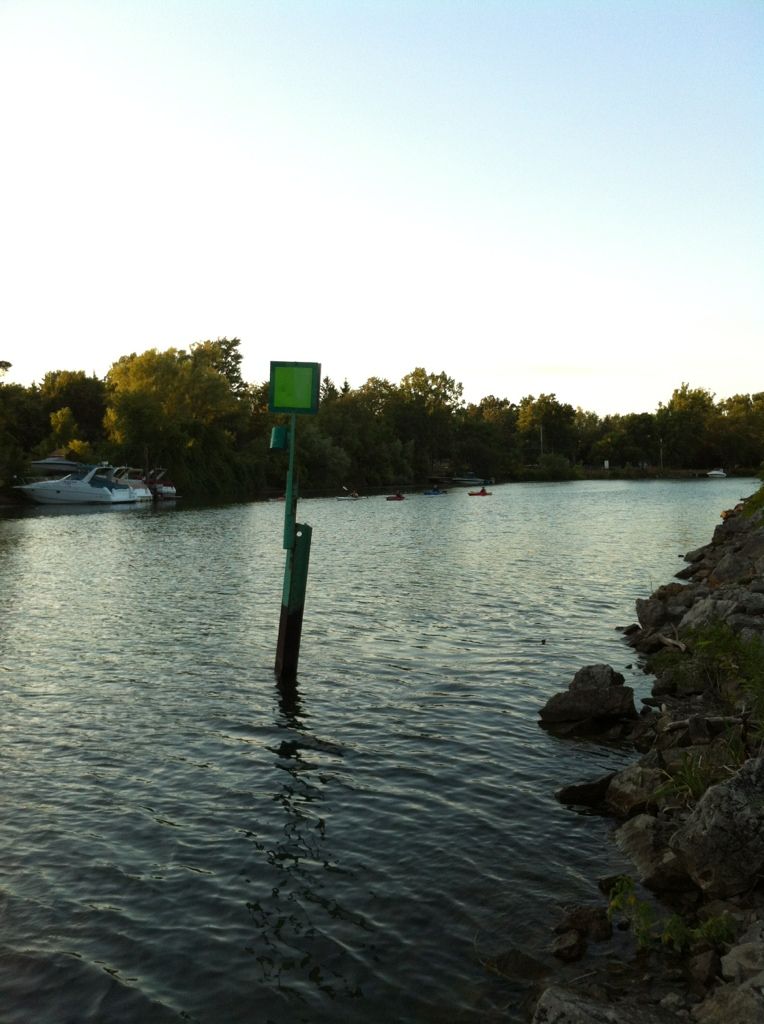 We had some company for a while too. This little duck hung out with my bud Mike and I for about an hour. It just hung around at our feet, not bothering us, even waddled her little ass up and sat next to Mike for a while. Guess she thought Mike was her Da-Da LOL. Was kinda cool though: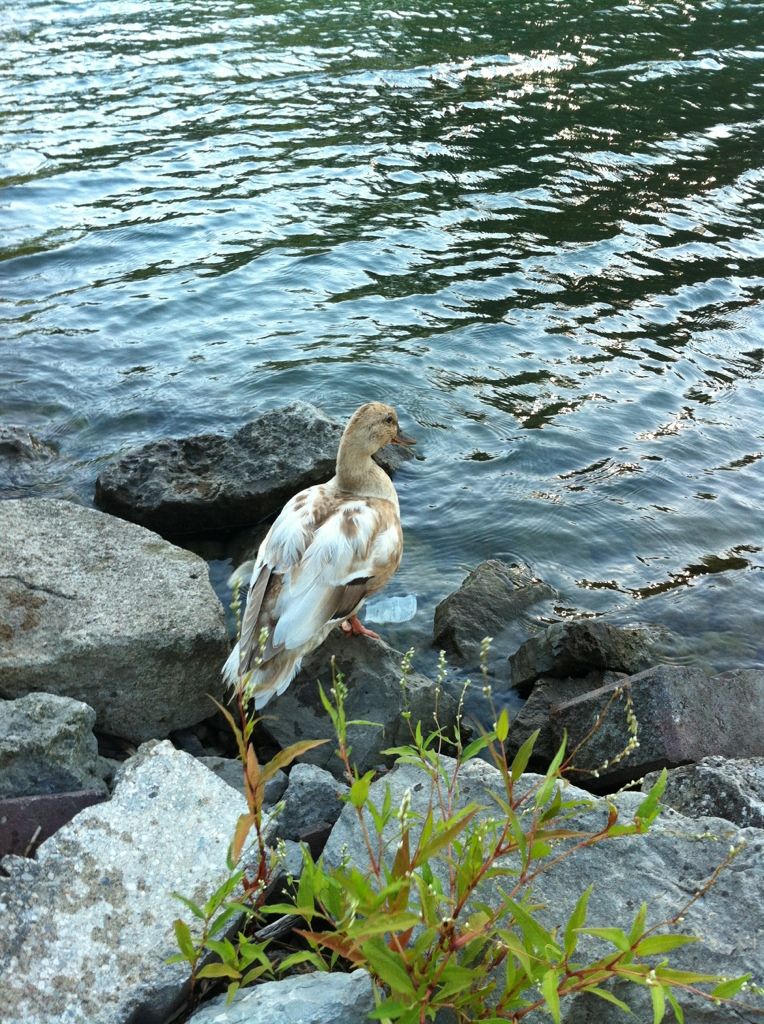 I did hook up on the only largemouth bass though, so it wasn't a total loss hahaha. Not a big one, decent for sure, but hey..such is fishing: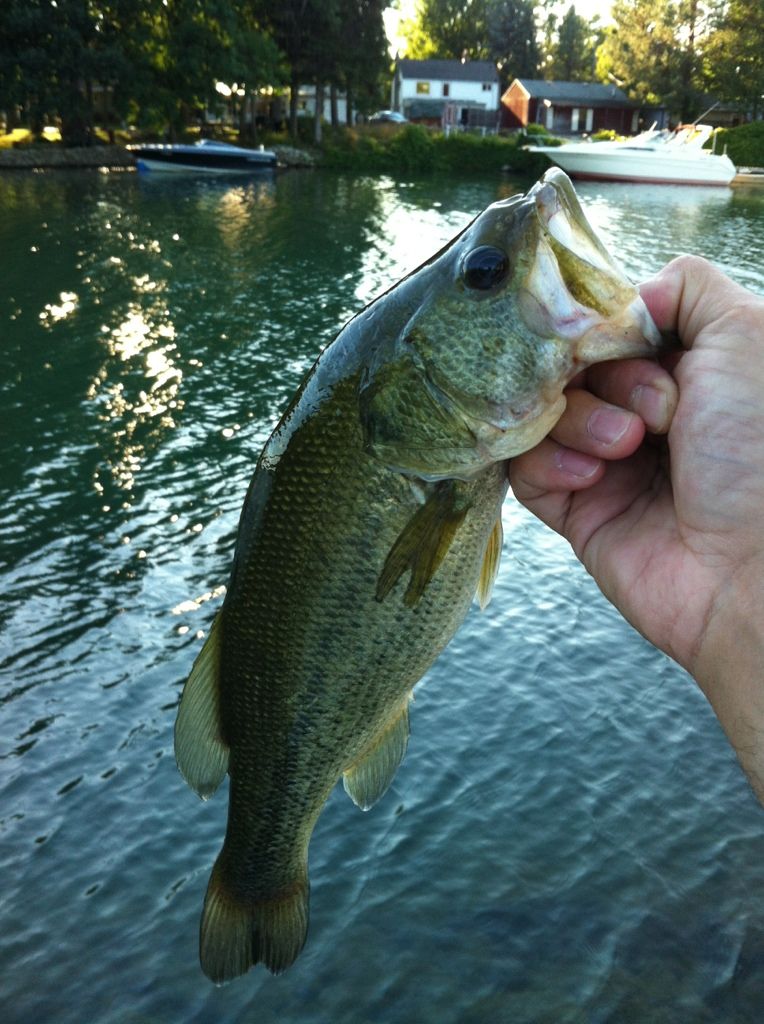 This is just a cool pic. A cicada exoskeleton from one that just molted: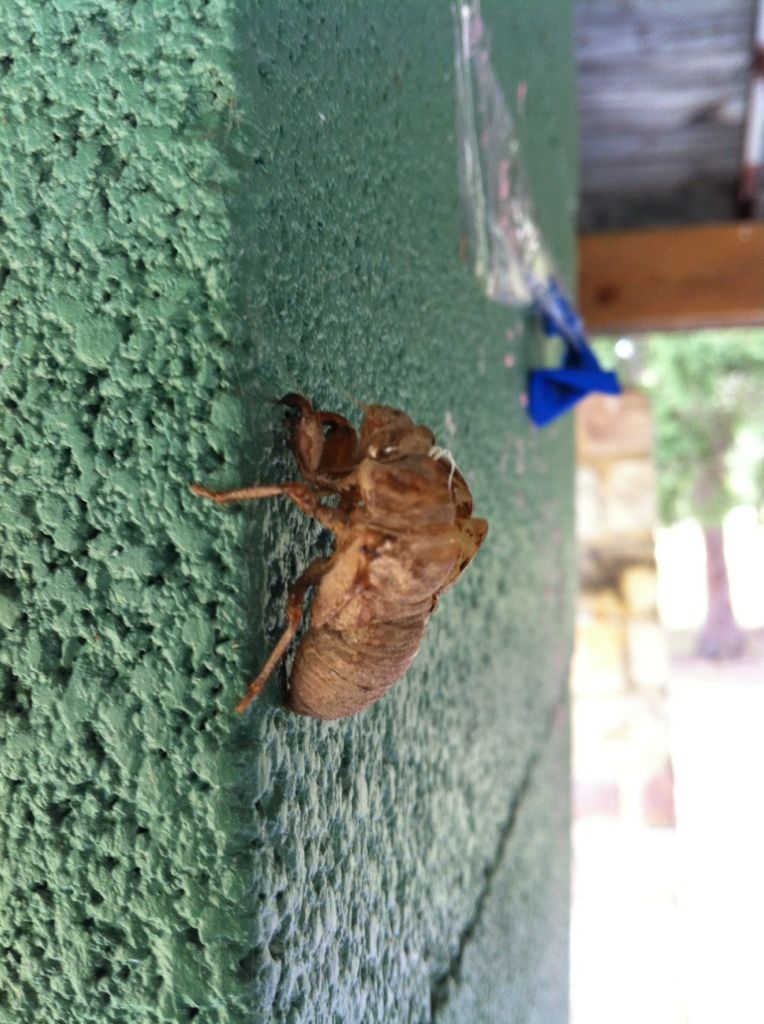 Pier fishing at Lake Ontario with my father. I am still stinging over this one because all I have is a story. To make a long story short, I hooked a little goby (invasive species) and as I was reeling it, a big Northern Pike just wacked it! I missed the hookset, so I figured slow my retrieve, maybe he'll come back. Sure enough, hit it again, and this time I set the hook with authority! Fought him for a while, tired him out, got him near the pier. Then the problem arose as to how to get him up on the pier. My dad suggested I lift his head and he'll reach down and grab it. I told him the fish was too big for that and would surely break the line. Over to my right, just a little walk down the pier was a very shallow area that you could step into. So, what do I do? "Ok Dad, I'll lift his head, you grab em" Sure enough, snap. That's what happens when you don't listen to your gut instincts. I have since bought a net LOL. Did get some really nice pics of Lake Ontario though: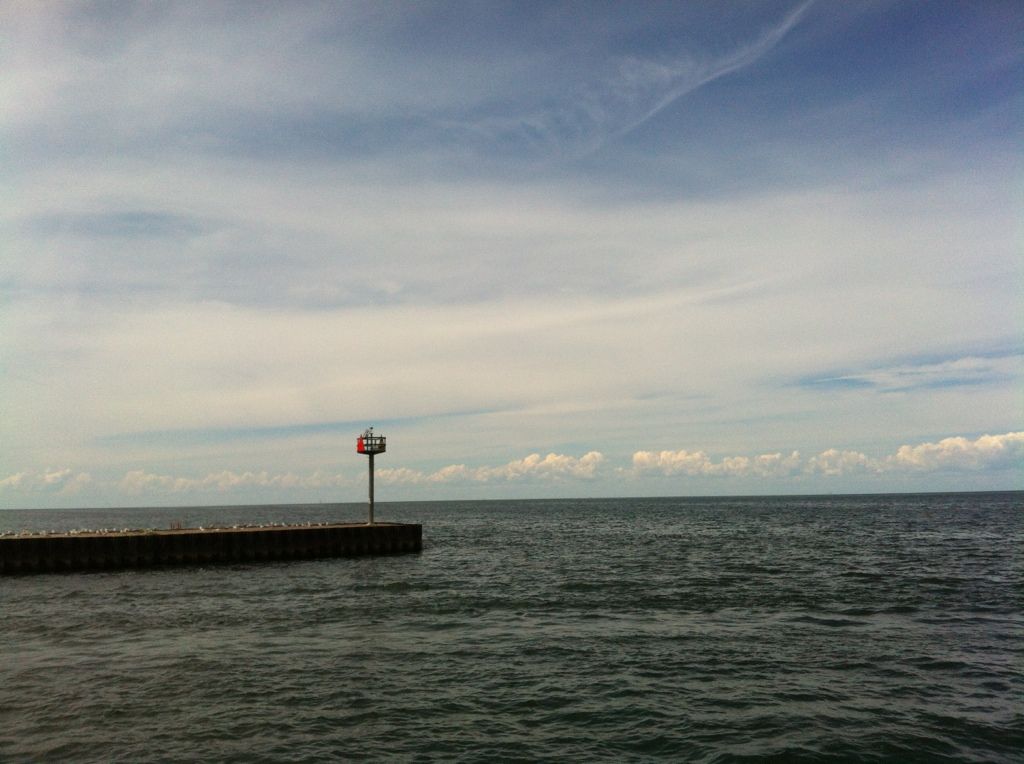 This picture here turned out to be one of the greatest, most picturesque scenes I have ever snapped.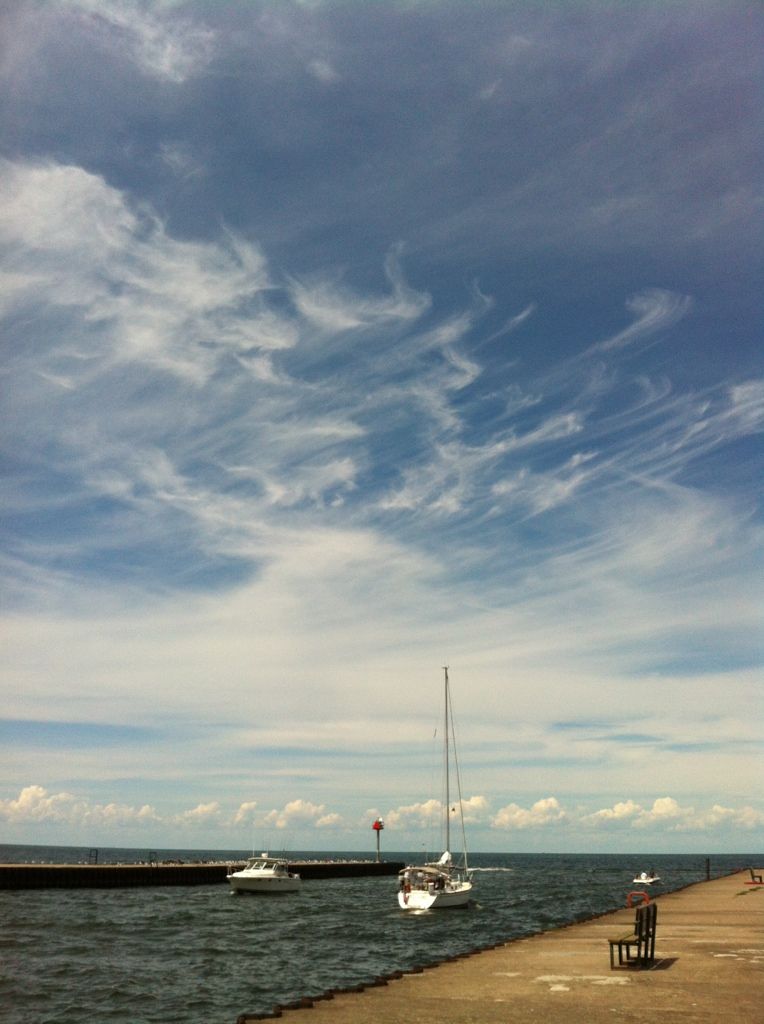 Even gave it the Instagram treatment, and it looks phenomenal!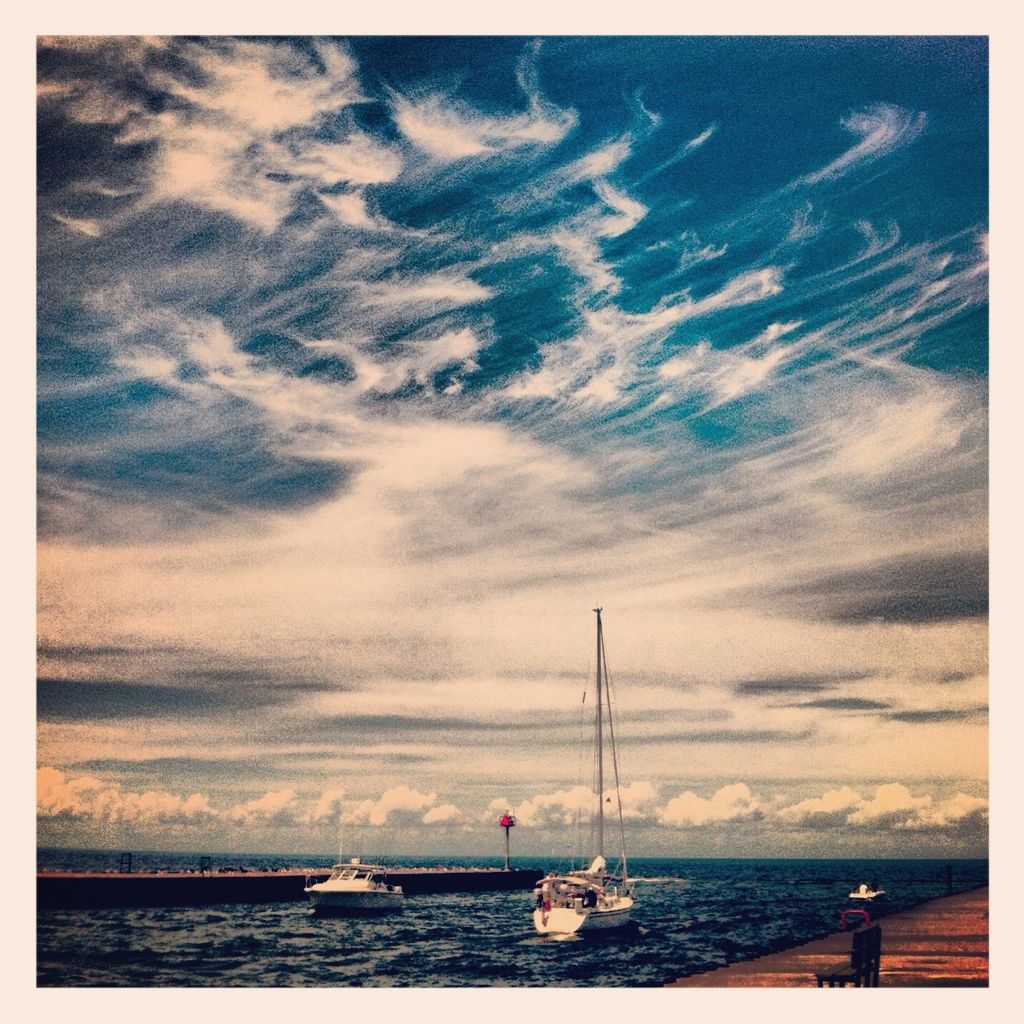 I also had the chance to take my girlfriend of 3 1/2 years out fishing, as she took a bit of an interest. We had a great time, she was a little timid at first about the worms and touching the fish, but she got over it and did very well.
We were trying for largemouth bass, but those pesky bluegills made it difficult. But it's ok, because we actually hit some very nice bull bluegills. We kept some 'gills, cuz they are good eating. To give you an idea of what we dealt with, we had 10 large bluegills in the cooler in an hour. Well, to start off with, here was her deal: she made me buy her a pink fishing pole. LOL!!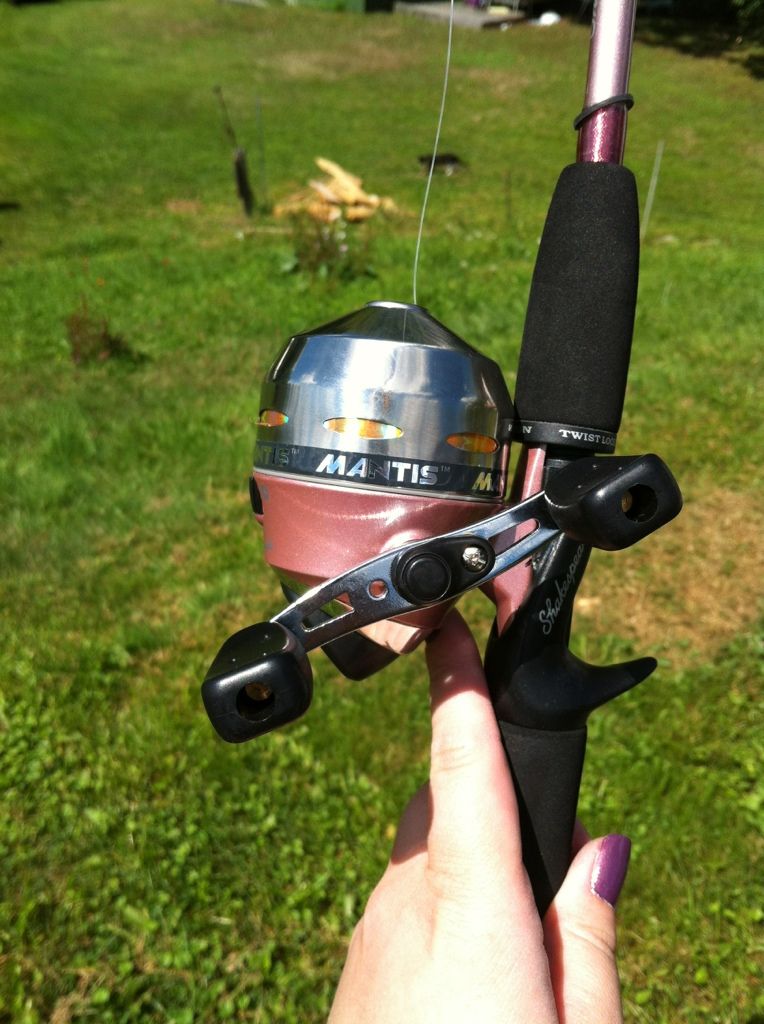 And her first bluegill, decent one (she'd kill me right now if she knew I was posting pics LOL!! So...shhhh!!!)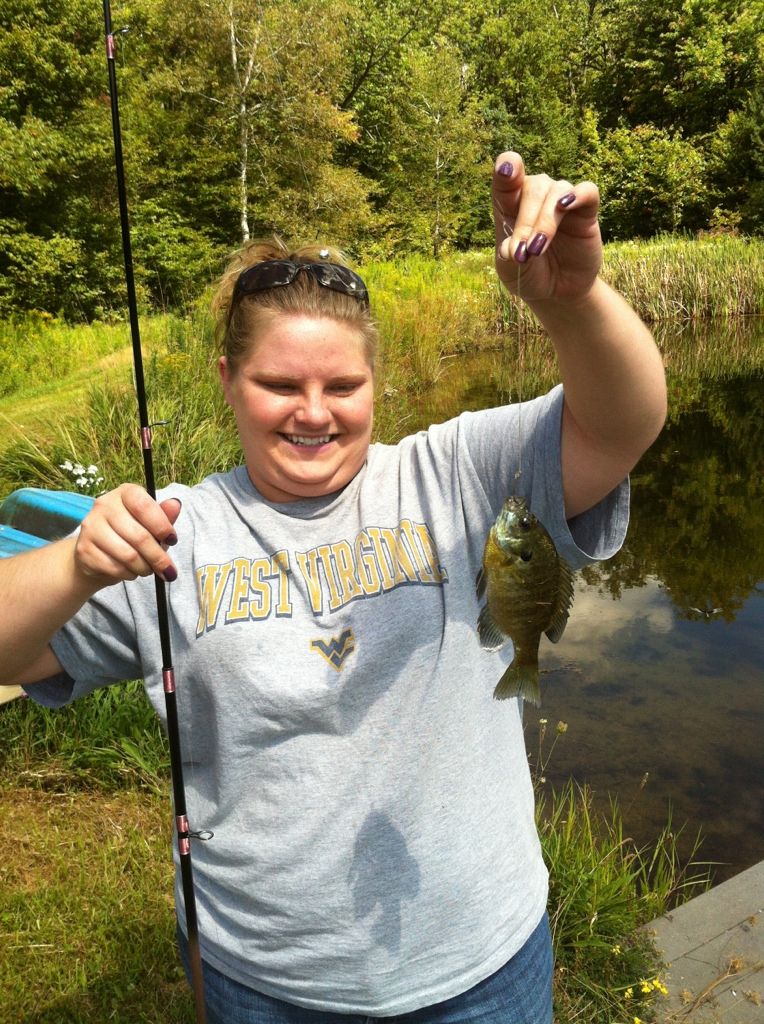 A couple of colorful bull bluegills: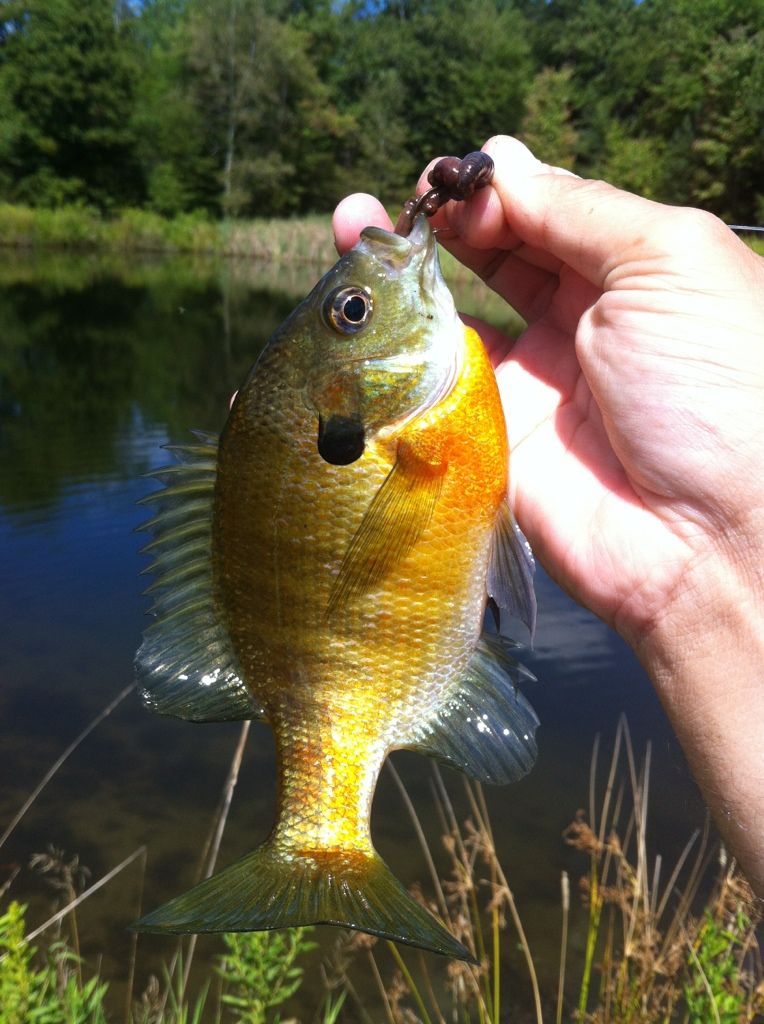 But of course, leave it to me to hit a big largemouth!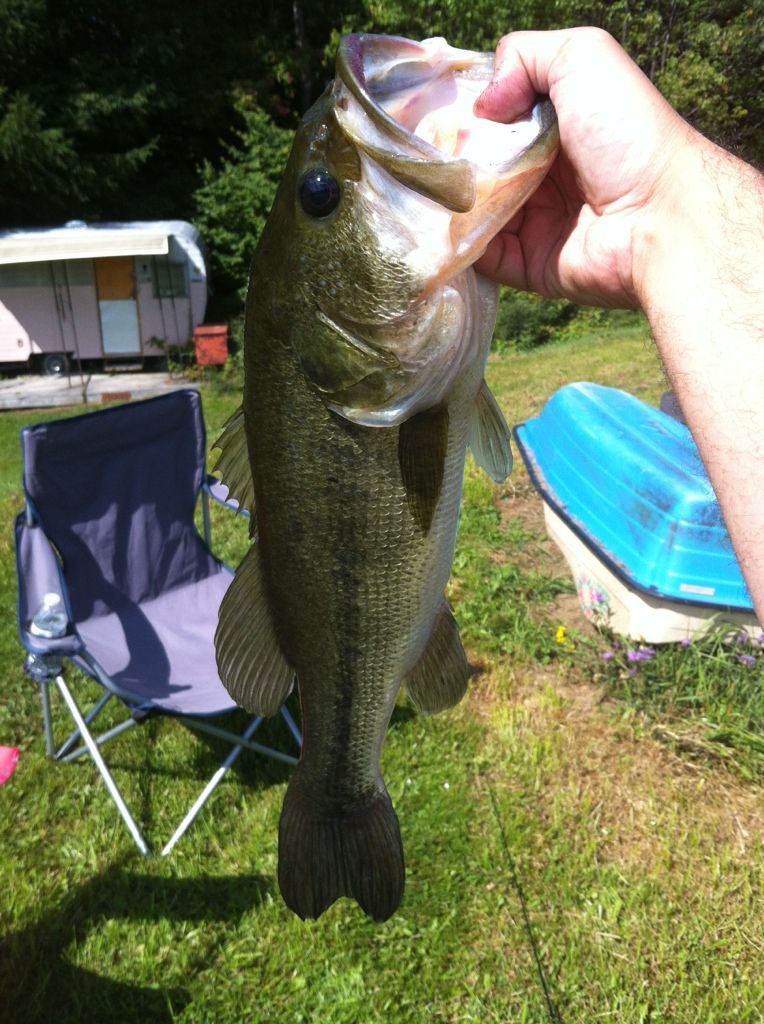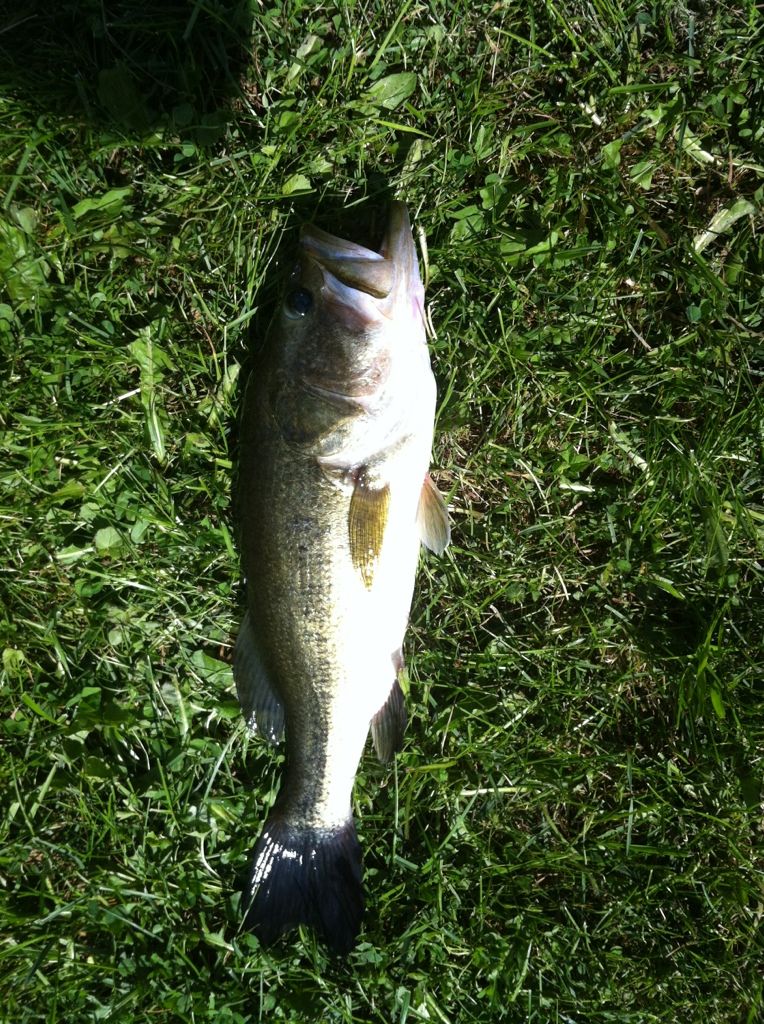 One of her bull bluegills. She was wearing my work gloves because she was still afraid of the spines they have along the front of the dorsal fins. This is a nice one though!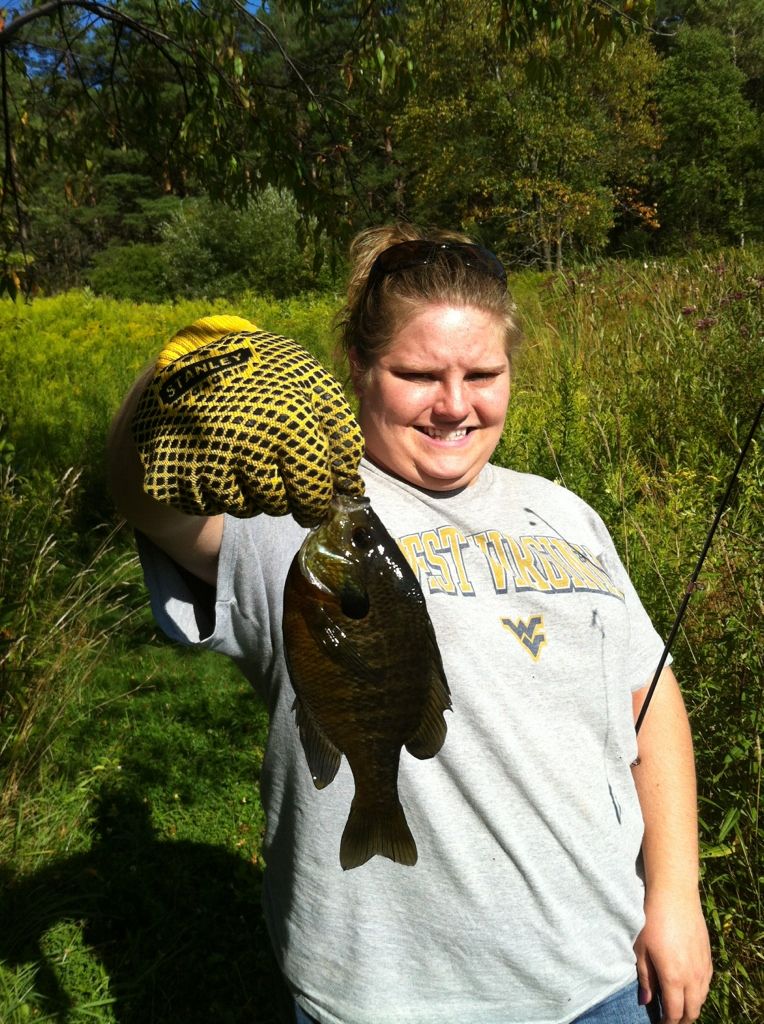 .
But finally, after seeing them and trying all day, she finally hooked up on her very first largemouth bass! Took a little coaxing and me showing her that largemouth do not bite, and that holding them by their lower jaw basically paralyzes them, but she overcame that fear and held her first bass!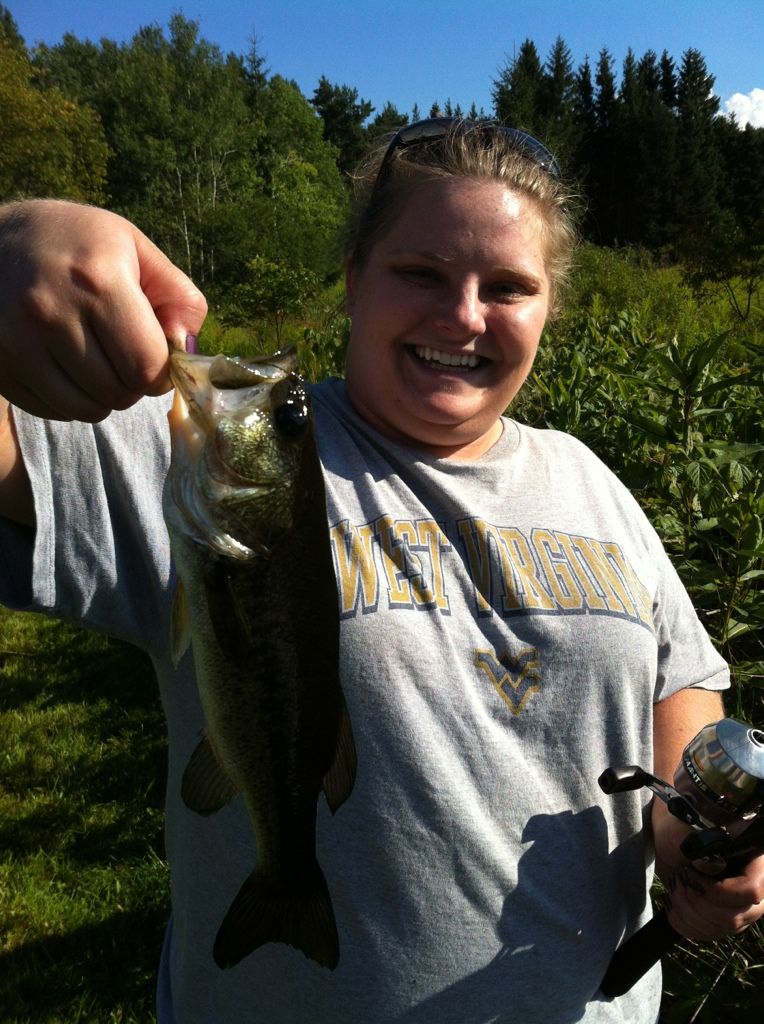 Ok, since this is turning into a wall of text, I'm gonna just end this post here and do up another.