Hi guys,
Just a short one for you today, but one that should catch your interest. My father and I took a ride down to Canadaway Creek here in NY. Reports coming out had said that the Steelhead were migrating up the creek, so we figured I'd take the day off of work and go give it a shot. First time there. Almost right away upon arrival, I saw a very deep hole under the bridge, and along the banks were tons of minnows. We had egg sacs, small spinners, and little jigs with us so it was dependent on what the steelhead were doing. I knew they were in that hole, as quite a ew times I saw shoals of minnows scatter out of nowhere. Wish I would of had my fly rod with me! Long story short, after a few tries with the egg sacs, I went to a small jig...a hair jig...to mimic the minnows in the water. Added 4 tiny split shot in intervals above the jig, and after a few casts, got what felt like a light snag. Instinctively, I set the hook and found it was no snag hahaha. Battled this big buck for a good 10 minutes, as he was running an jumping with all the power of a fresh from the lake Steelhead. Finally got him in, and here is a couple of pics: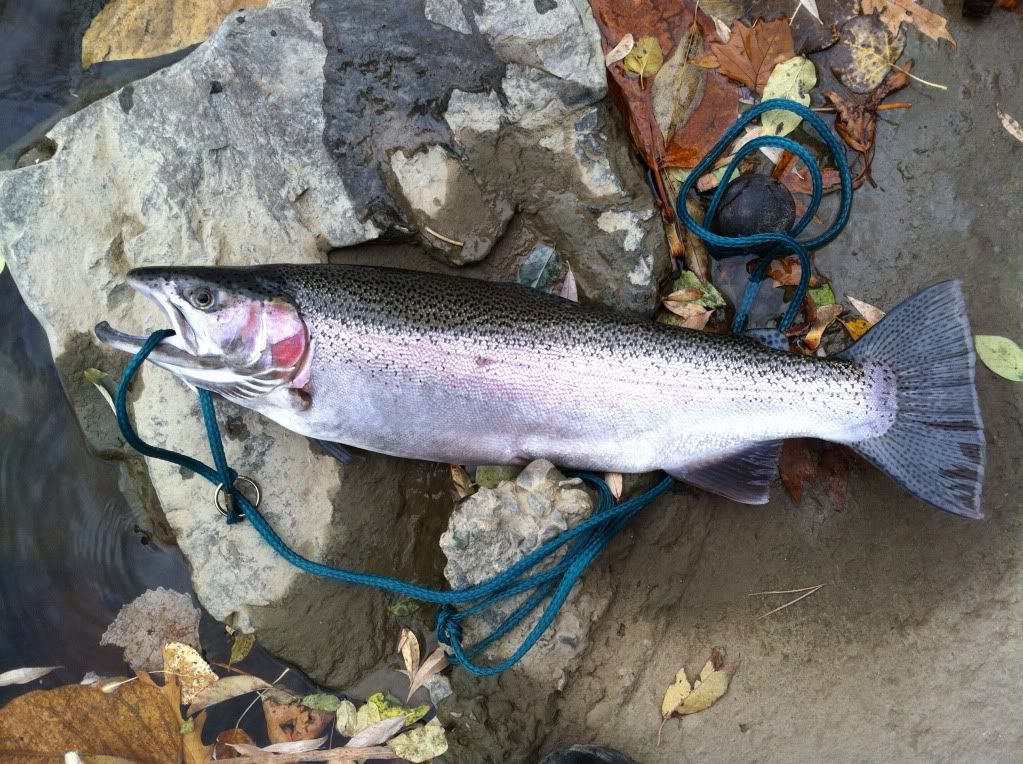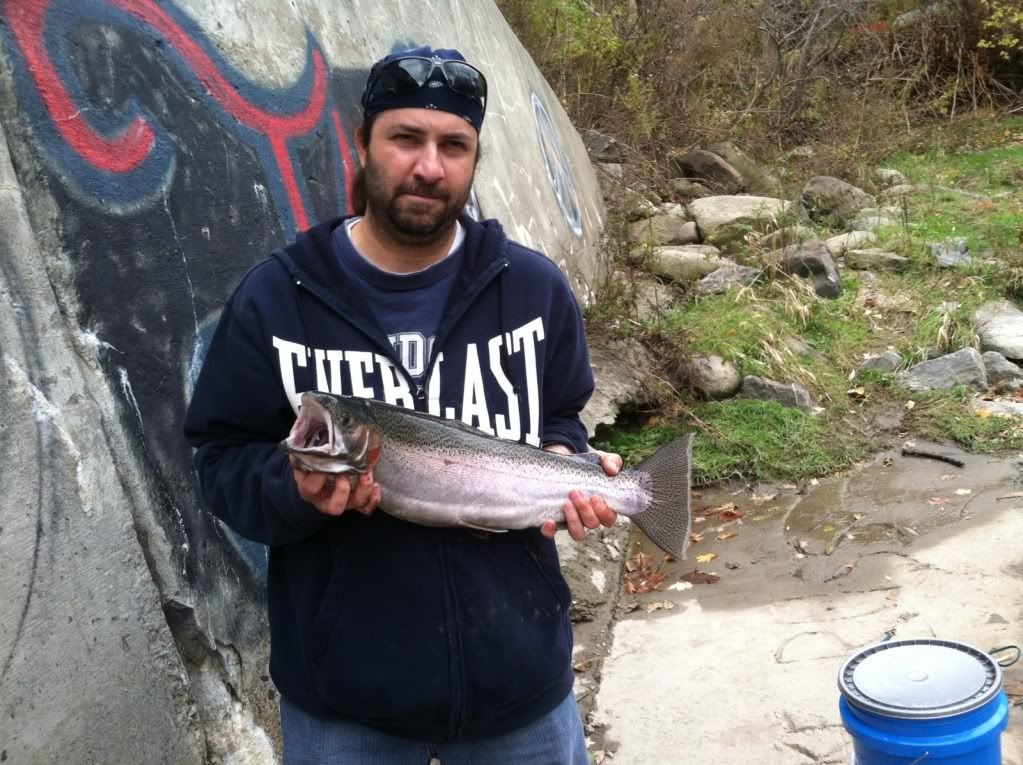 View of Canadaway Creek from on top of the bridge: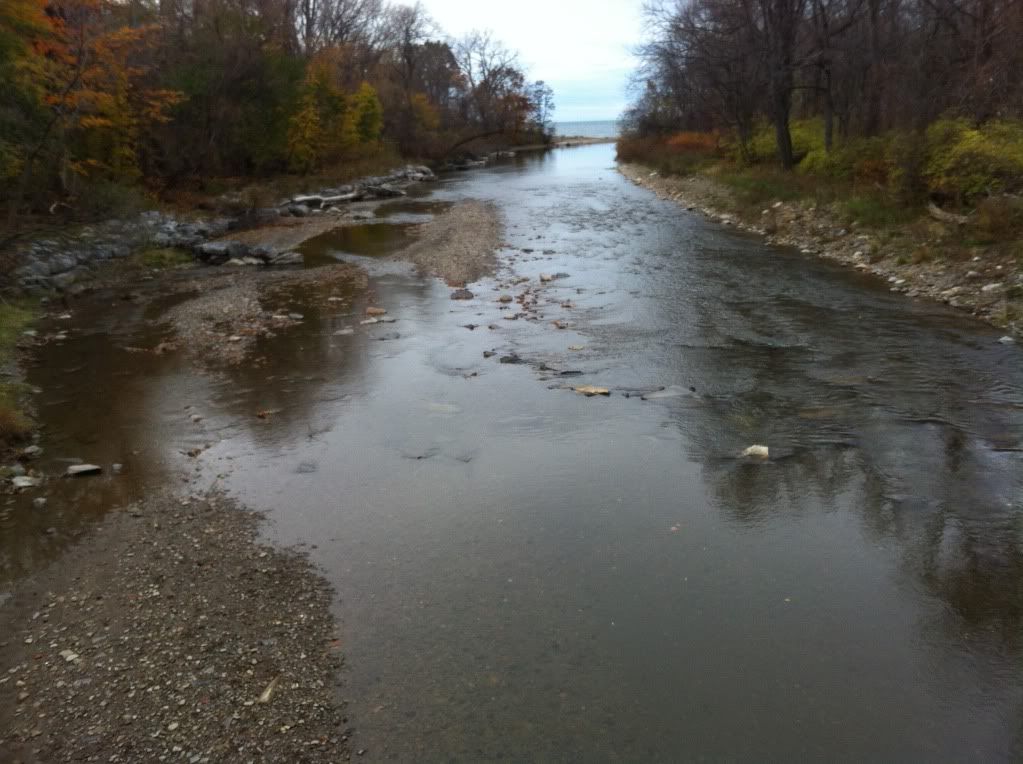 (Small note: You'd think I would have walked around and taken pics of the creek for use in future outings. But noooo...I forgot LOL)
The bite only lasted about an hour, with both myself and my father missing strikes on three more. Still, the battle with that handsome male steelhead was a good one, an also reaffirmed how much I had wished I brought my fly rod with me. Would of been a blast to catch him on a Clouser Minnow or other streamer. I guess it is a good thing I am beginning to think like this, huh? LOL. Hopefully, I can get out a couple more times before the really cold weather comes!