Hello all,
Took a ride out to Great Valley, NY w/ my brother, baby nephew, and my father to relax and enjoy the day. Of course, this means there was fishing involved! Nothing hardcore, just a fun day spent surrounded by nature at its finest. I spent a few hours at the creek fishing for the resident Brook Trout, but the bite was light. More nips than bites really. Still, although the black flies and mosquitos started eating me alive, I pressed on and quietly sat in my perch, drifting half 'crawlers at the brookies. While waiting, I saw my line jump so I pulled to set the hook but there was nothing on so I reeled in. Now, imagine my surprise when I saw this: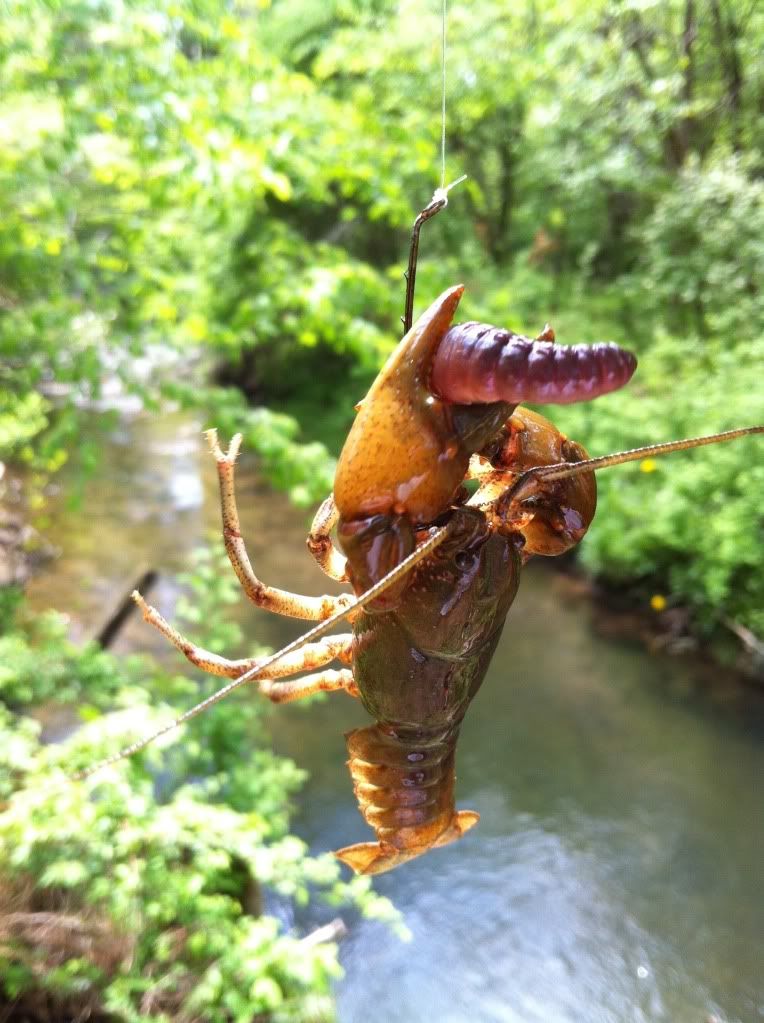 LOL!! That crayfish was not hooked, was merely hanging on for dear life! He was latched on as if to say "MINE! MINE!"
After a while, I did get a nice brookie to take the 'crawler, but as we all know trout are slippery fish! As I was reaching for my phone to take a pic for you guys, he gave a mighty shake and slipped out of my grip right back into the creek. So, no pic, but was a nice 12-13" Brookie.
So, after getting a dinner of grilled steak and grilled corn on the cob courtesy of my dad, my brother and I took a ride up the mountain to the man-made lakes, Sprague Lakes. They are a series of 3 lakes to provide the Holiday Valley Ski Resort with snow when needed. Fishing is allowed, but no hunting. My brother had never fished there before, and I told him its a little bit of a hike to get to the 3rd Lake, which I always seem to have the best luck. I also had the chance to put my new baitcaster to work. Abu Garcia Silver Max2, spooled with 20lb Sufix 832 braid. Pretty bad-arsed reel!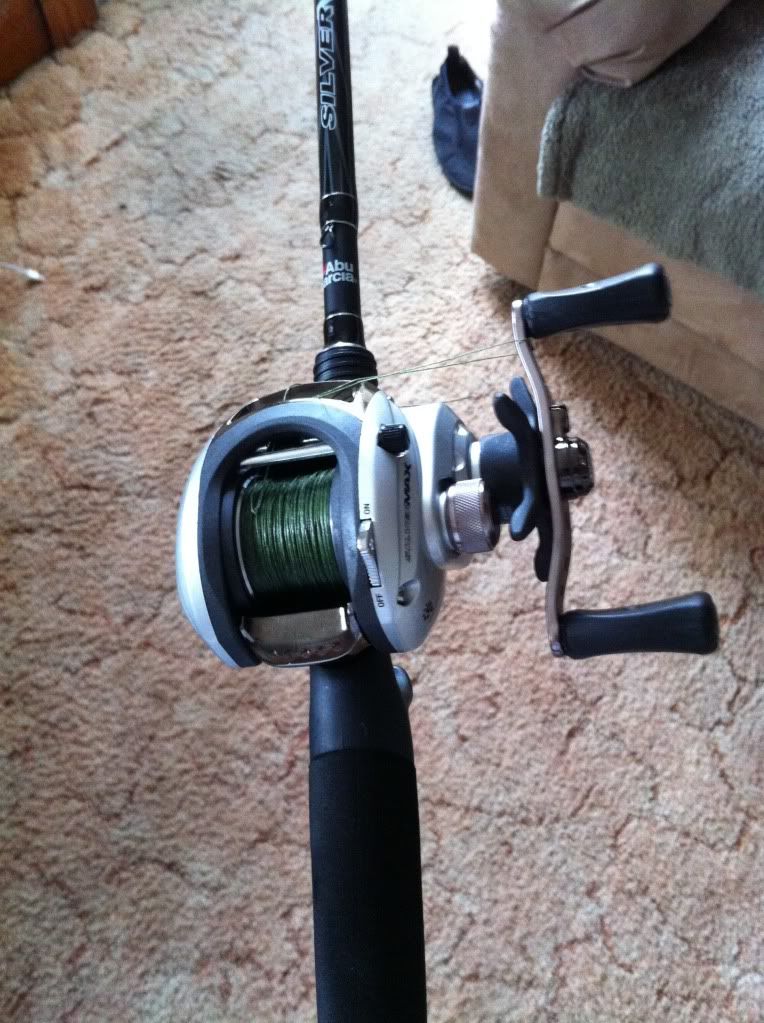 Also brought along with me my light spinning set-up for livebait use, because we both wanted the versatility since we weren't sure how the fish would be reacting. Started with the live night crawlers and a slip bobber, and we found some pretty hungry panfish:
My brother with a nice Bluegill:
...and another: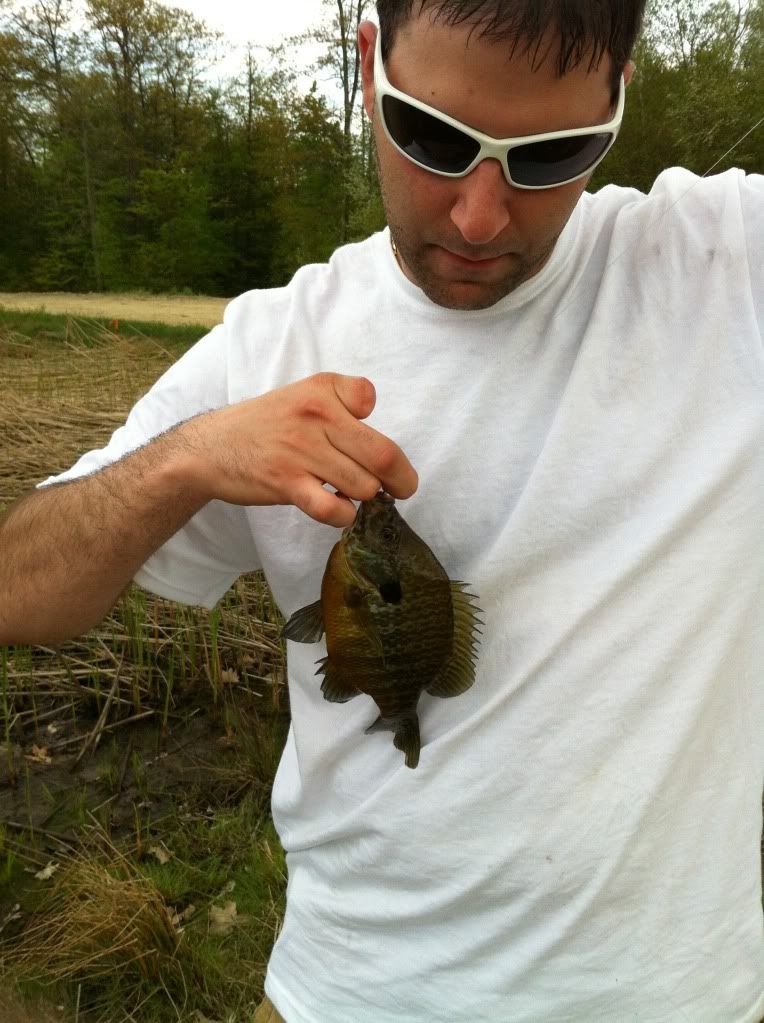 We also hooked up at the same time here. I caught the Pumpkinseed, he caught the Bluegill:
After some fun with the nice-sized panfish, we shifted our focus to the Largemouth Bass. We both switched to swimbaits and hit a few bass. Here is my brother being silly with a little bass, making like his finger was eaten LOL (my bro lost this figure in an accident several years ago)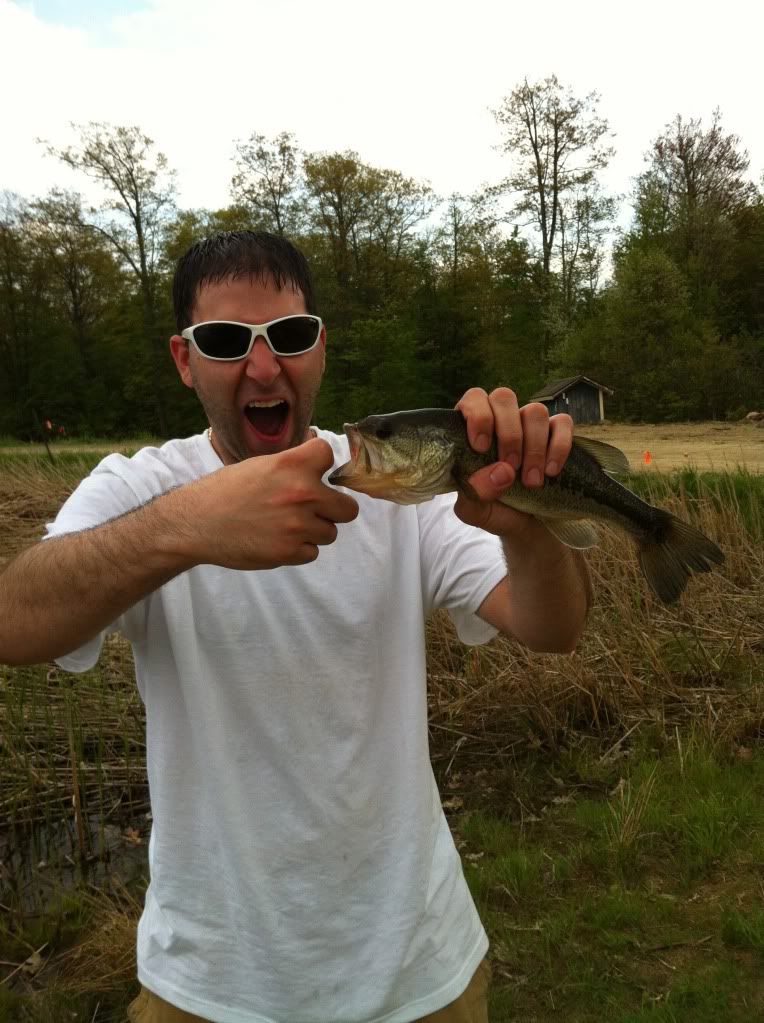 ...and an eager Largemouth that I caught: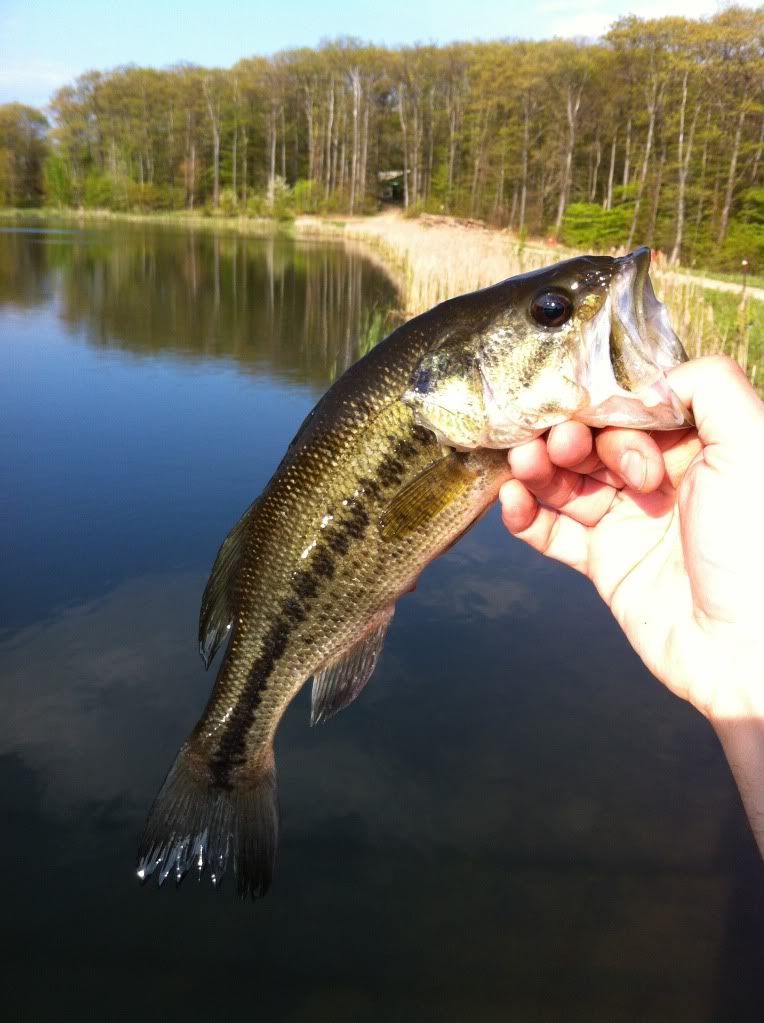 All in al, we caught at least 20 fish between the both of us in about an hour. Not bad for just BS'n around! I was more happy about the fact that my brother finally got a chance to fish. It was an enjoyable day, for sure!
(Just a quick update... Still workin on my computer issues with RWFF. Hopefully will be up and at 'em soon!)