Hey guys,
Finally got around to posting these for your enjoyment. The other day, my cousin and I went out to the big lake, Lake Erie, to target Smallmouth Bass. We were gonna target them in and around rocks in 10-20ft of water, so fly fishing was out for this one as I don't have any sink-tip or full sinking line. Went with conventional spinning gear here. We launched my cousin's 14ft aluminum boat from the Hamburg Beach Boat Launch, at 7am. Some pics from the launch site: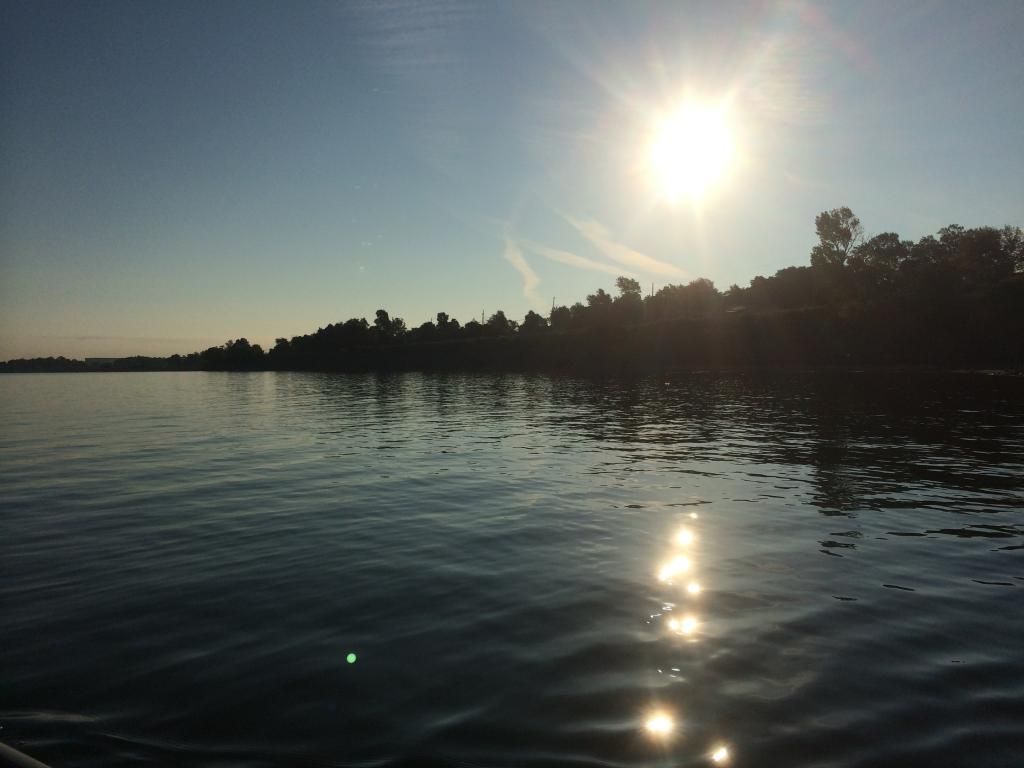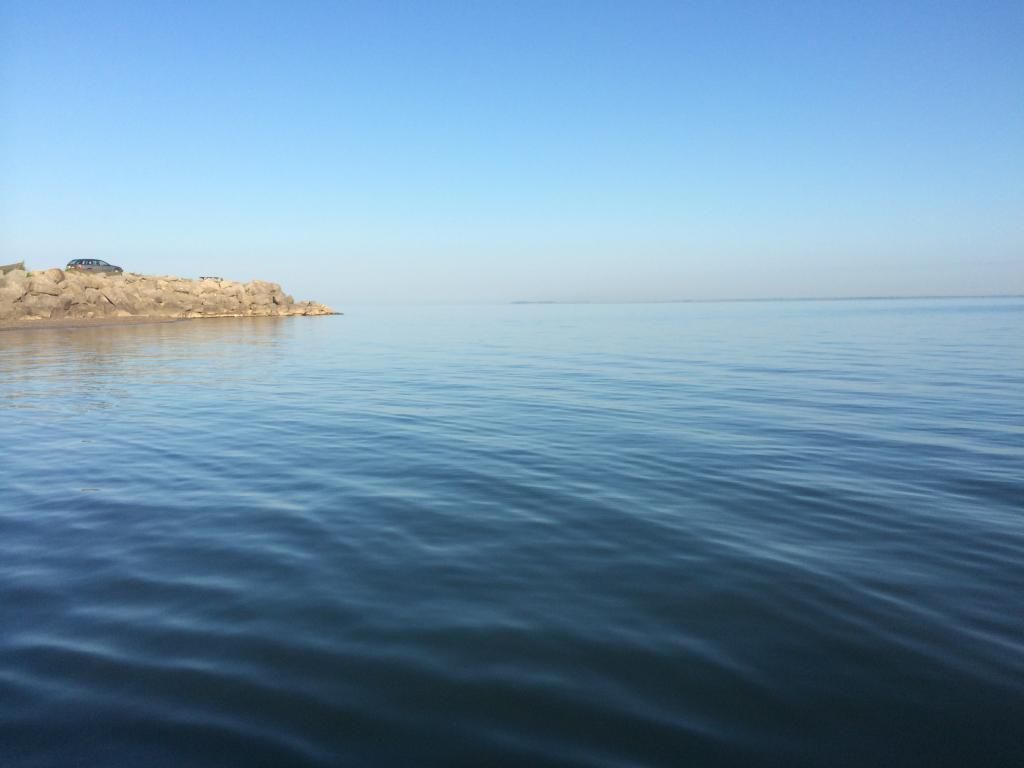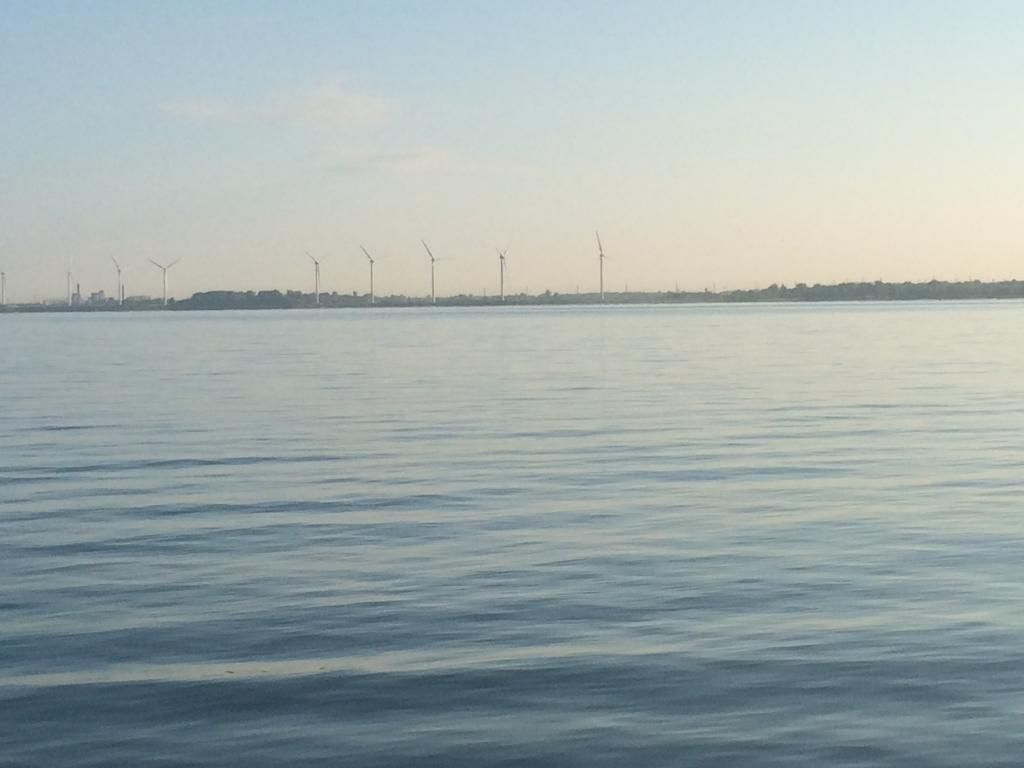 The Lake water conditions were good as you can see, but they ended up getting a bit more rough as the morning progressed, making standing in that small boat very difficult. After a bit of cruising around, looking for suitable structure, we starting swinging deep diving crankbaits over distances. Didn't take long to locate the Smallies, as Jimmy got the first one relatively quickly, though it was a little guy: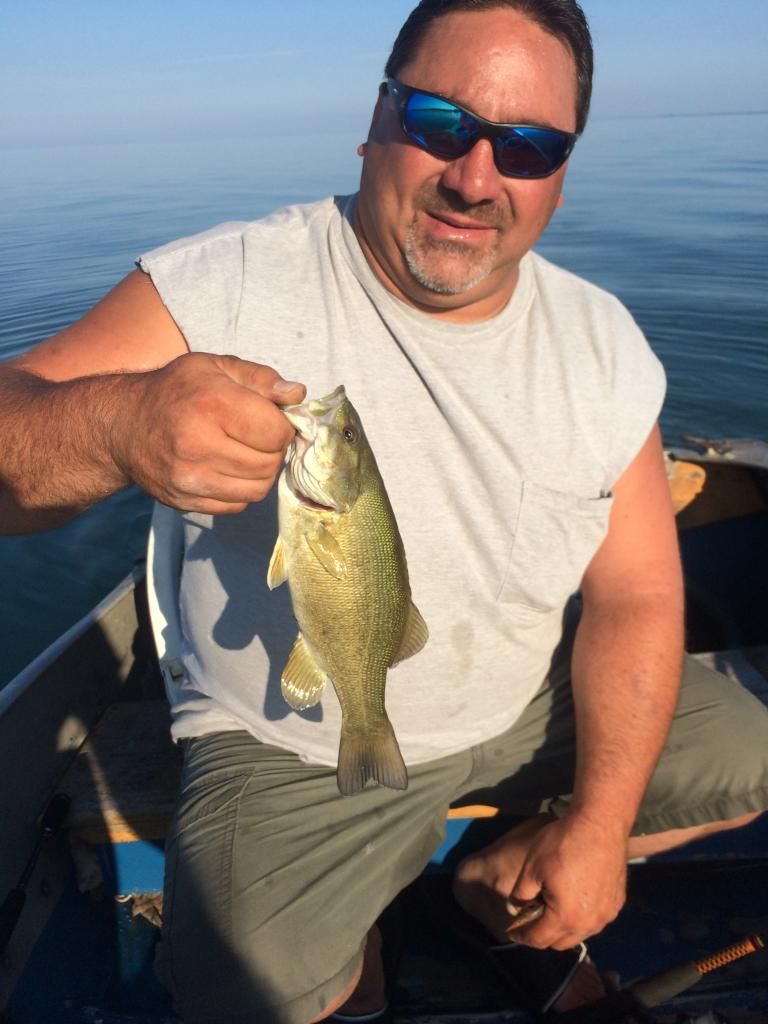 He hit a much better one just a little bit after releasing the small one: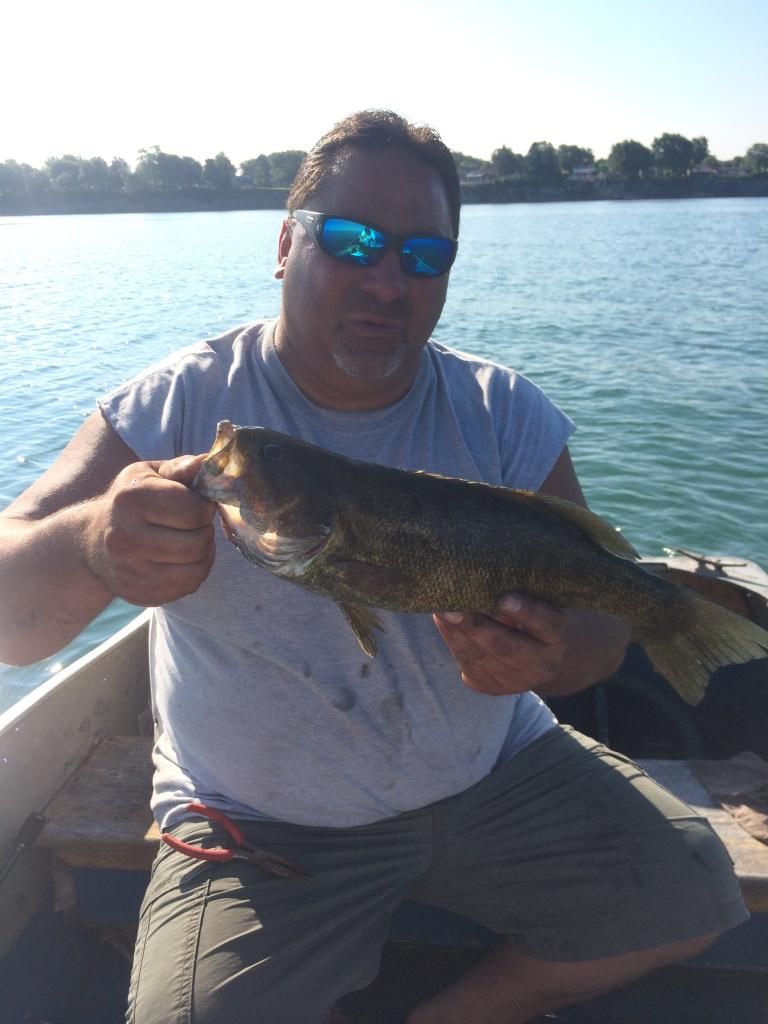 ...and ANOTHER one! Ok, Jimmy, I'd like some too!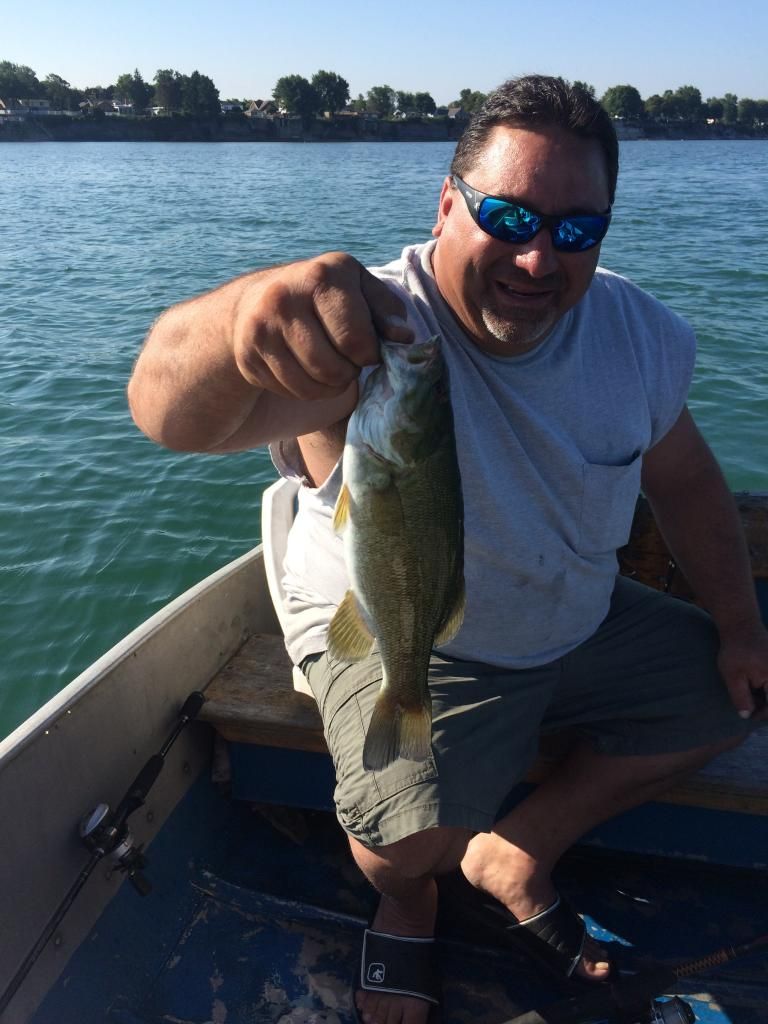 Finally, I got on the board with this nice little Smallie:
..and of course Jimmy gets yet another haha: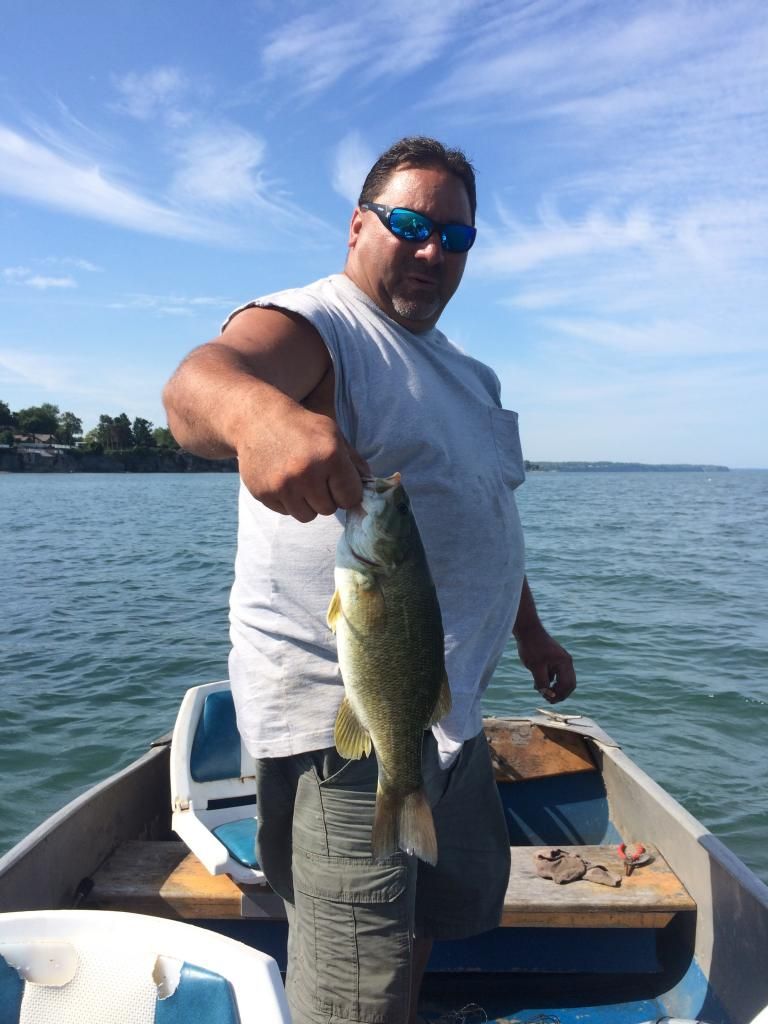 That prompted me to change crankbaits, as I was going with a black and silver X-Rap, Jimmy was getting hammered on a blue, silver, and orange Yo-zuri crank. I switched to a fatter Rapala DT in blue, silver and orange, and we also went out to a little deeper water in search of larger Smallies. Good move, as the first rock pike I cast over netted me this one: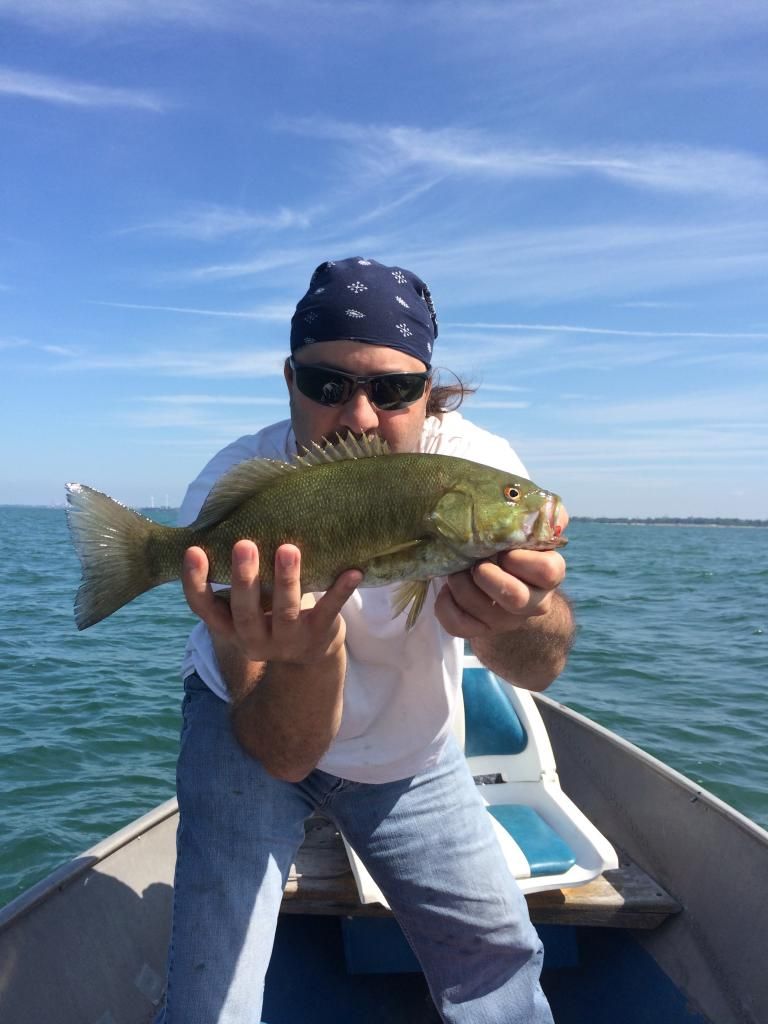 Say cheese!
: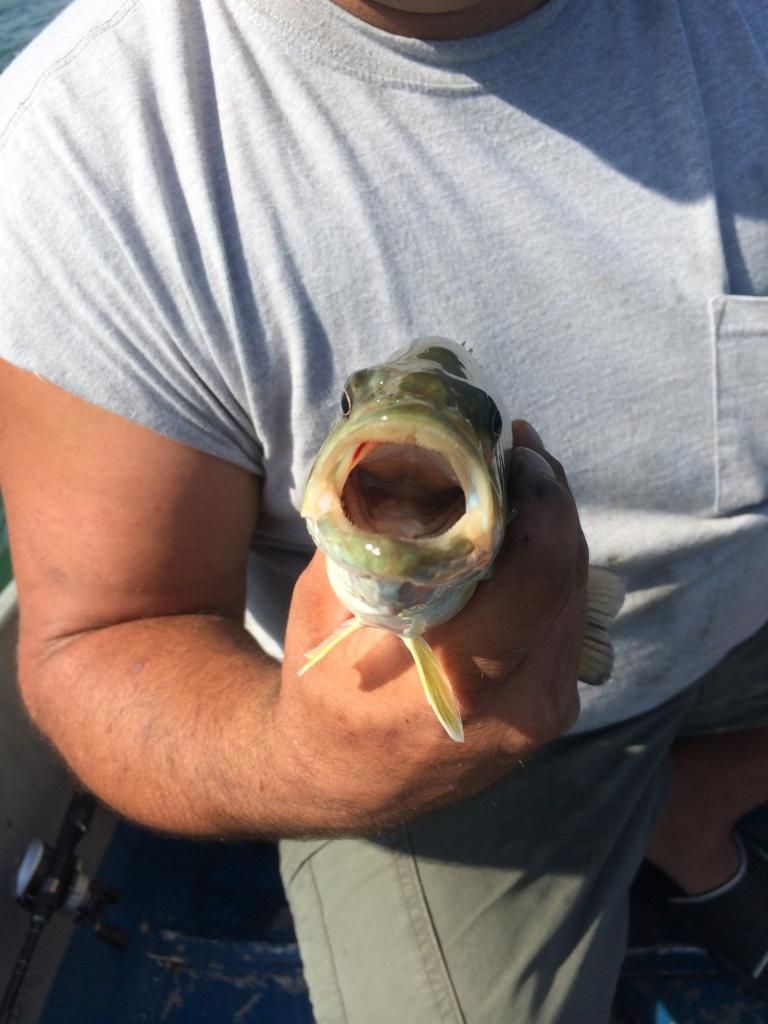 Stanley, I was trying to get side profile pic for you since we were having such success. Too bad this one didn't turn out too well: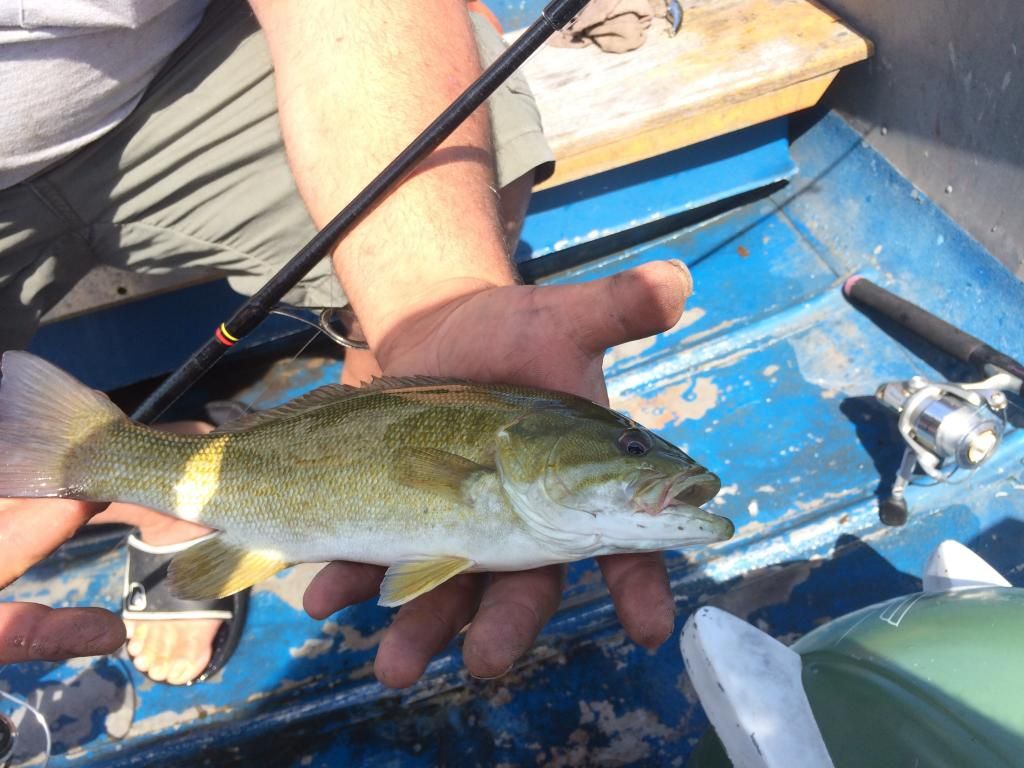 After a few more smaller ones, we finally got some big boys! This healthy Smallmouth crushed my crankbait, and was quite the little acrobat on top of it. Great battle indeed: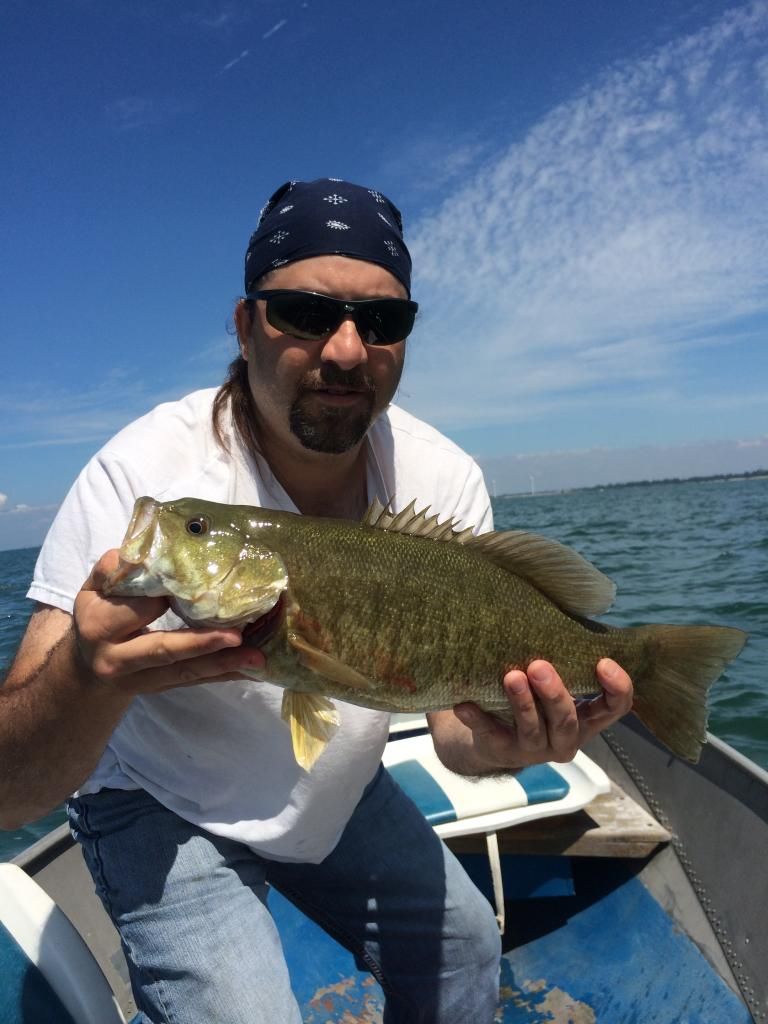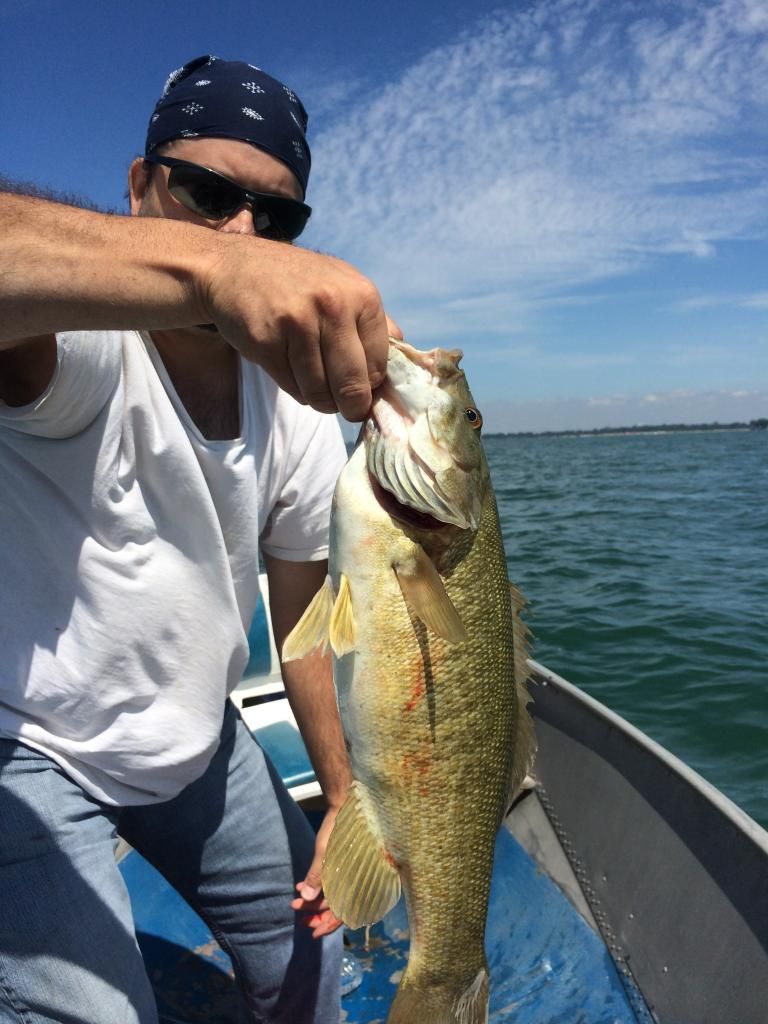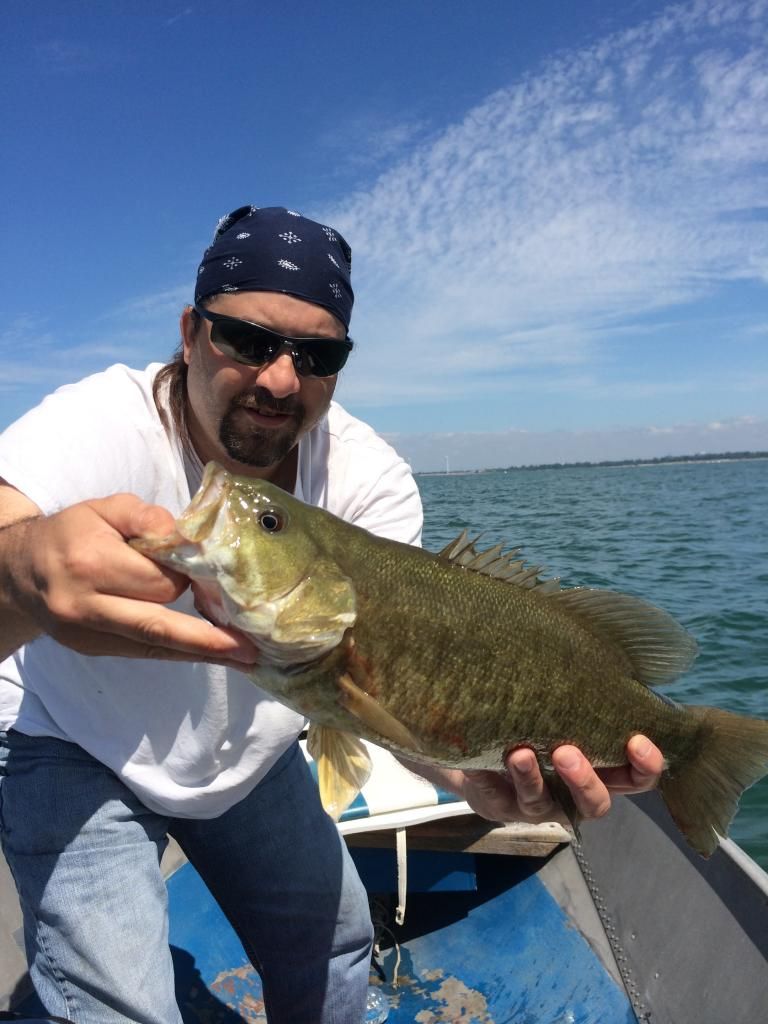 I had just lost two nice ones, when Jimmy gets a hit. Man, he hit paydirt! This guy was a BEAUTY!! 5-6lbs easy!! Such a strong fighter too, actually took Jimmy's pole into the water on a dive. When I finally got it in the net, Jimmy was ecstatic as this was the biggest Smallmouth Bass he'd caught in a long time. Look at this beauty!! :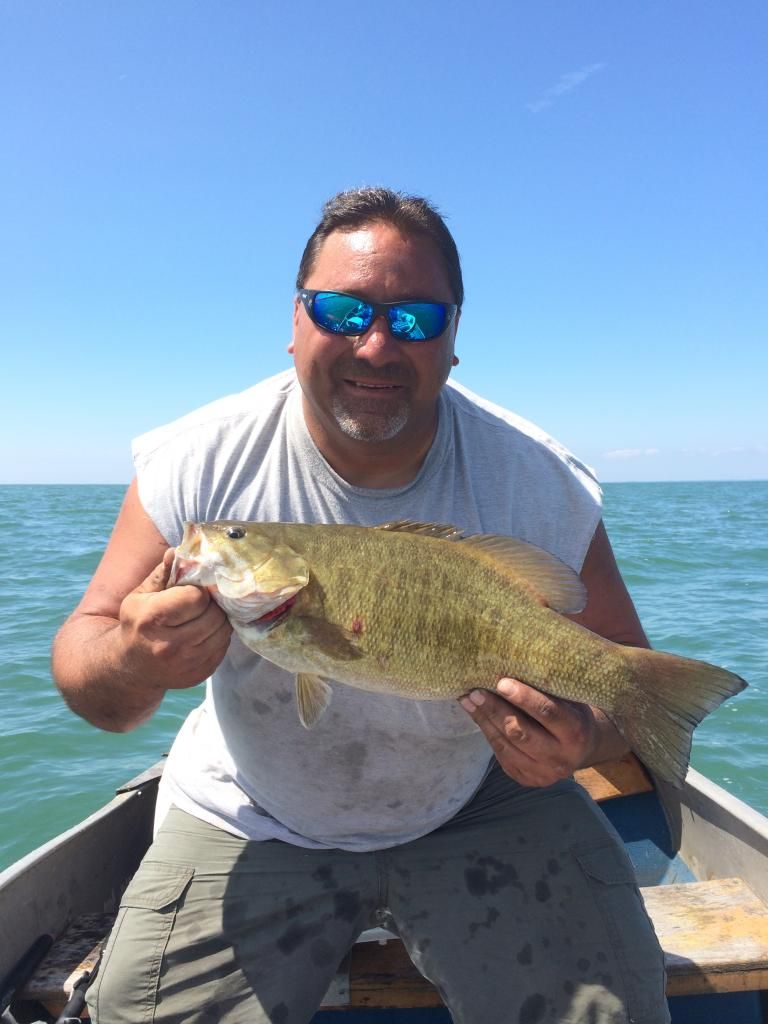 Whoa nelly!! (Same fish)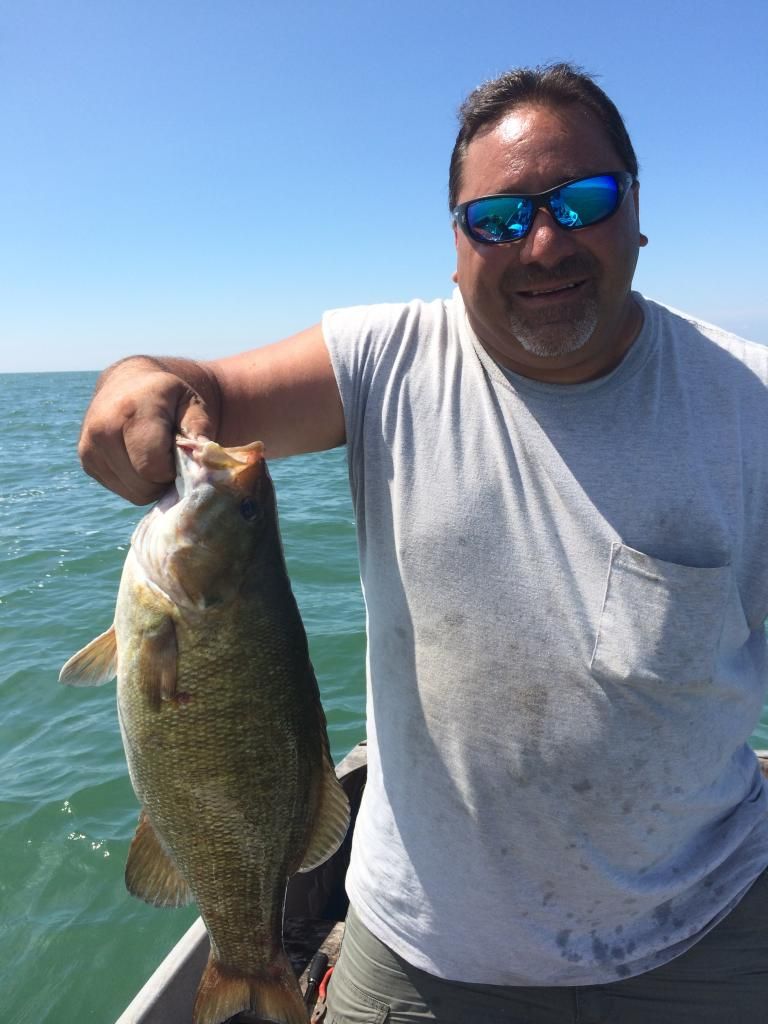 Ende up being the last fish of the day, as the sun was high, it was almost 2pm and we were both hungry. All in all, we boated 17 Smallies and lost 6. It is always so good to see the Lake Erie Smallmouths in such great shape, as the Lake is known worldwide for its Smallmouth and Walleye fishing. Smallmouth Bass fishing is a personal favorite of mine, as even though Smallies don't get as big as Largemouth Bass overall, they are much, much stronger fighters. Have had little 14" Smallies put up a harder fight than a bigger Largemouth. Don't get me wrong, I love fishing for Largemouth Bass and take every opportunity as well. I just prefer Smallies. Hope you all enjoyed!