Hi Martin, Stanley and Everyone,
Well I fished this outing completely through 3 times and fished from the surface to 4 feet deep. Out of the 16 species that Martin included in this outing, I caught
15 of the species and missed catching Stanley's infamous Jumping Barricuda. I hooked this fish 5 times and fought the fish for quite a while and then this fantastic
Jumper would throw the hook. The fish never snapped me off but threw the hook everytime. Most of the fish in this outing is in the 60 to 80 inch range as you can
tell by my caught list and by my caught pics that I posted and a lot of them were new records for me. !3 of the 15 were new records. All of these fish are hard
fighters and just when you think you have the fish caught they will get their second wind and most of them will run almost all your line out again.
Martin did an excellent job. Good background sounds, excellent currents and some beautiful scenery. Spent a lot of time fishing this outing, wanting to catch all
species. But it takes a while to bring some of these huge fish in. Be patient because it take a little bit of enticement for them to bite. Caught a total of 42
fish, and 18 of the 42 were over 62 inches. If your into a hard and long fighting fish, this would be the outing to try. Maybe somebody could catch the huge
Jumping Barricuda that eluded me. Thanks Martin for all your hard work. This one was really appreciated especially for the huge, hard fighting fish. Will look
forward for some of your next releases. In the meantime I still have about 30 to fish that are listed on my outings file on the game. Thanks Again.
Roger (rwwalleye)
In Sw Wondrous Wistful Nigaloo Reef Coral Bay Australia 1 You Will Be Fishing For:: Jumping Barracuda, Bonefish, Bluefin Tuna
Plus Amberjack, Giant Trevally, Lemonshark, White Tip Reef Shark, Kahawai, Coral Trout, Kingfish, Pacific Grouper, Spotted Coral Grouper,
threadsal, Wahoo, fingermark, Black Marlin, 16 Species In Total.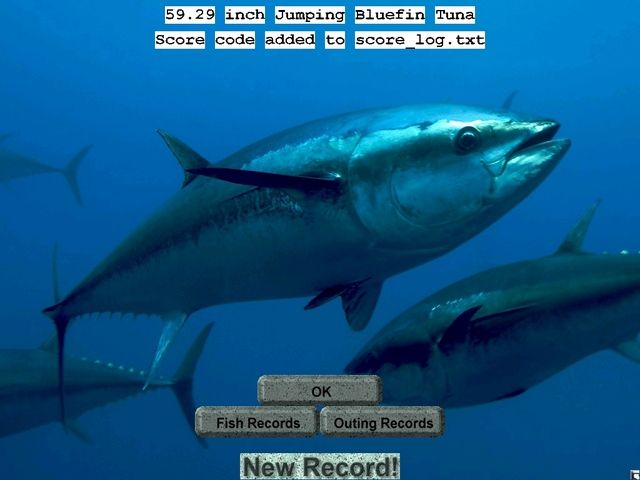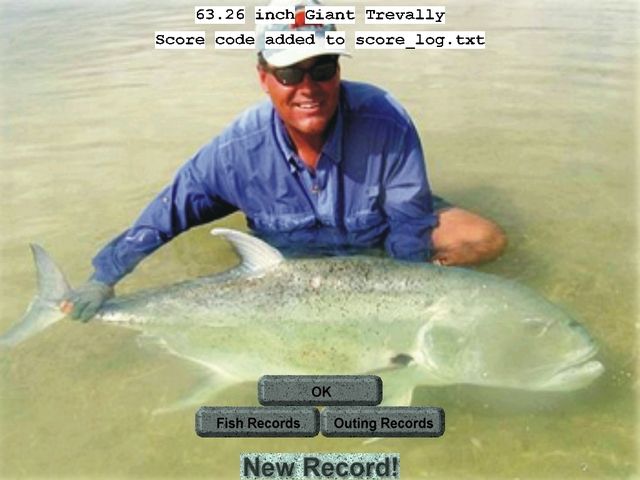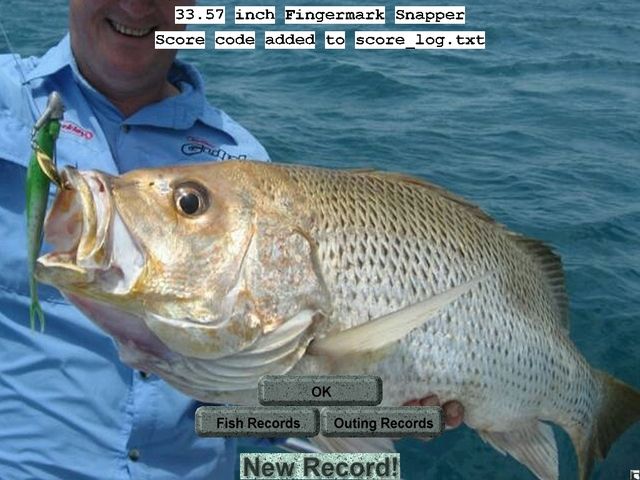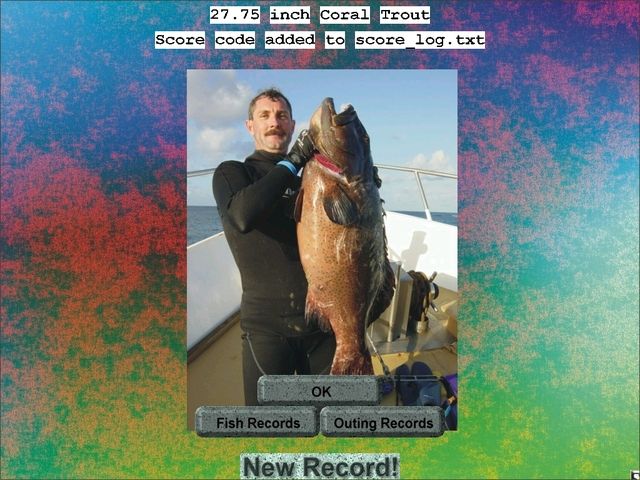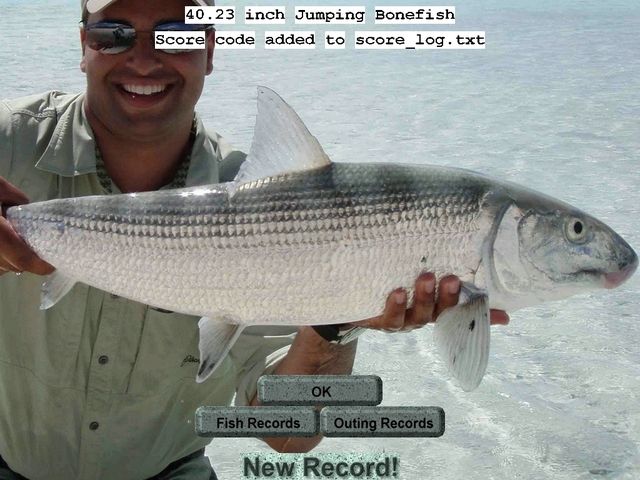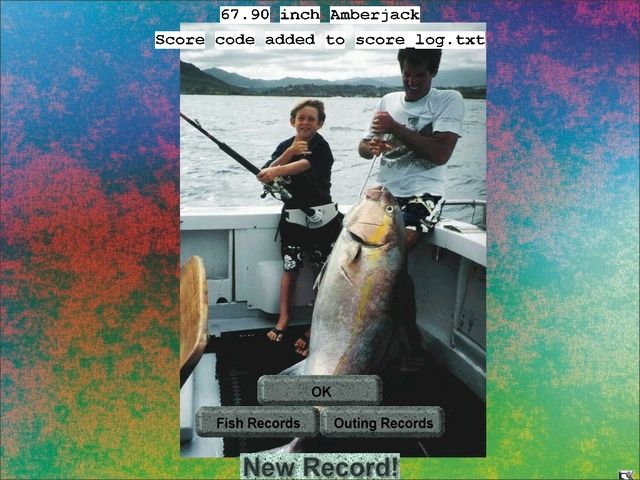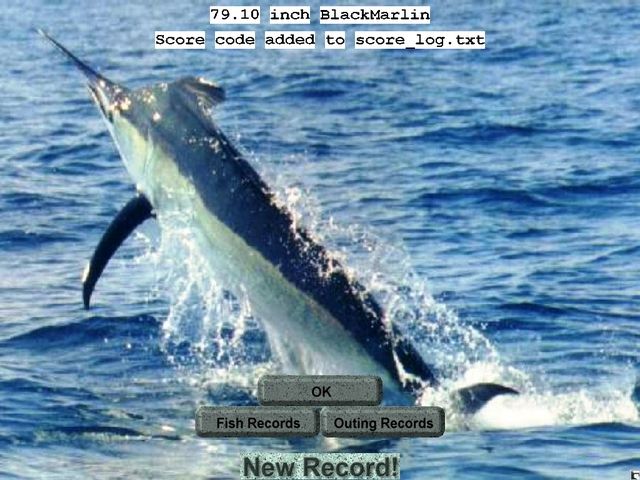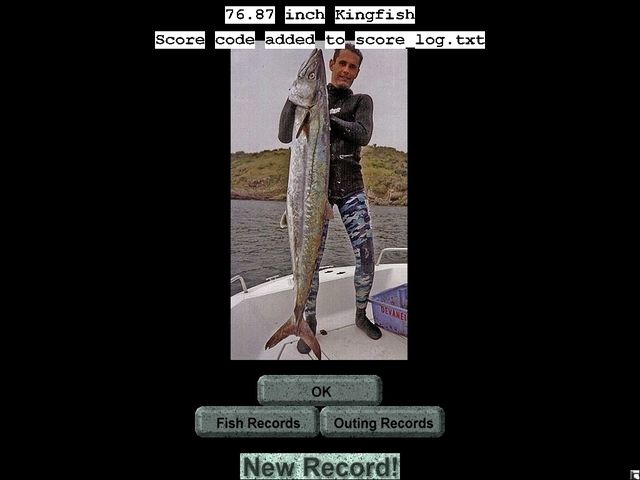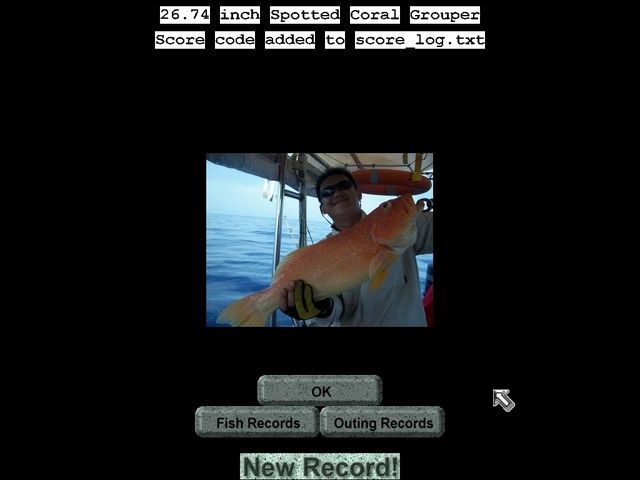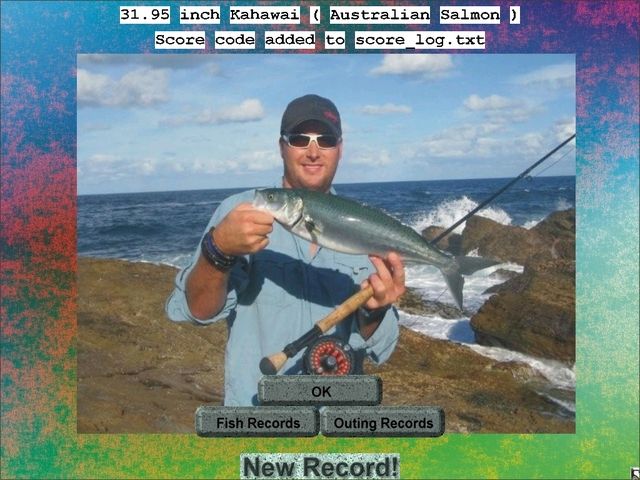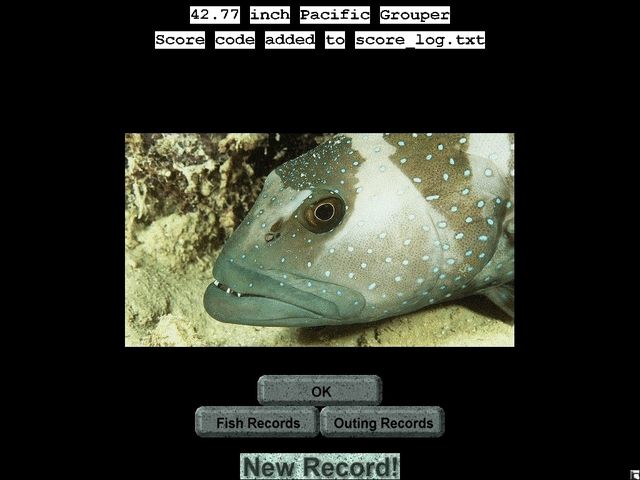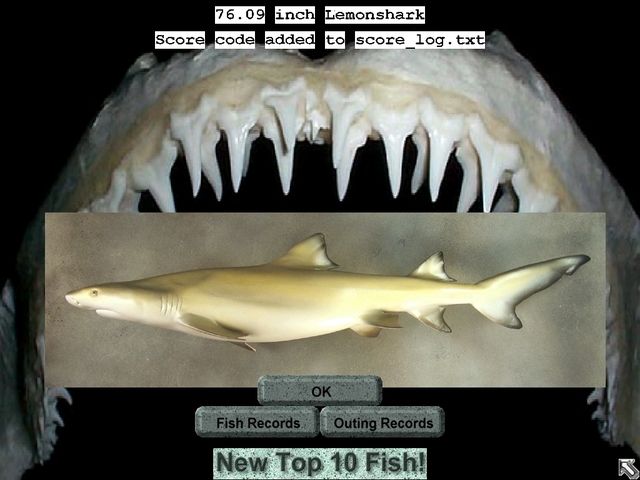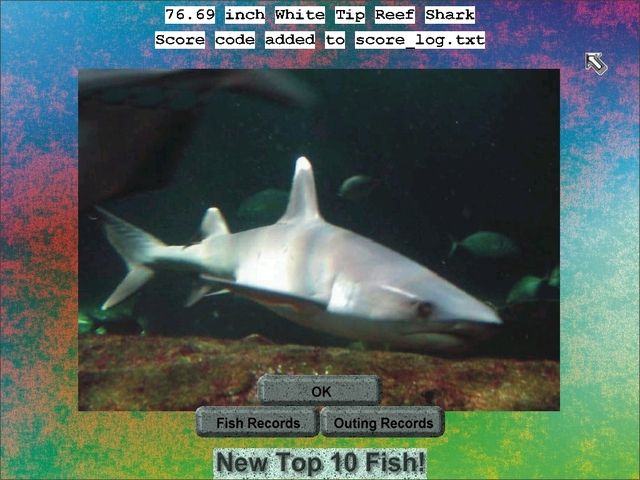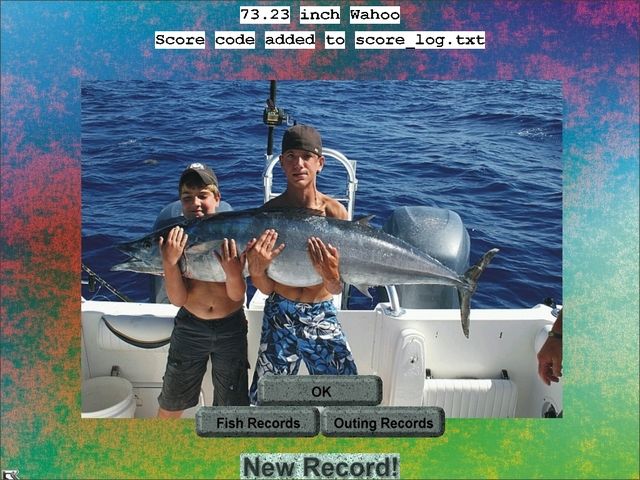 Fish: 76.69 inch White Tip Reef Shark from Sw Wondrous Wistful Nigaloo Reef Coral Bay Australia 1; Code: FGQFYROEVGZHL5967PTCOFMEIBDQIXFOIUXLTSLSMVKQBRMVQJCVUIZQTRQJO
Fish: 26.74 inch Spotted Coral Grouper from Sw Wondrous Wistful Nigaloo Reef Coral Bay Australia 1; Code: PXSCYRSFLRKKZ7561ZVFUVUDFBAVMCOCXDSCDSWQSCCLHWMMGYFLOTMWWOADP
Fish: 60.65 inch Amberjack from Sw Wondrous Wistful Nigaloo Reef Coral Bay Australia 1; Code: AIERUGBVMNJYW5251LSUODWGLPCRFFGDLNEKFRORTZOXFFTNKBGNNYFQRALHN
Fish: 58.94 inch Jumping Bluefin Tuna from Sw Wondrous Wistful Nigaloo Reef Coral Bay Australia 1; Code: MGGIZIPCQBSQI9268LVNKLKRHPHMANCOXVTYUQMWKGPOAJXRTEBWUGDTSTOAJ
Fish: 60.63 inch Giant Trevally from Sw Wondrous Wistful Nigaloo Reef Coral Bay Australia 1; Code: PNPHQJVNFLVCP9857IBRMUTFECQJJGQHNGDYTTKPAZXLUXJIZZVNVPVQPKUTQ
Fish: 27.75 inch Coral Trout from Sw Wondrous Wistful Nigaloo Reef Coral Bay Australia 1; Code: DCQQZUGIIHLNF1198BXBJDAFKJIKCNVXATFIEEQOKGZFKZZSKPUHHFWIOEUJG
Fish: 39.68 inch Jumping Bonefish from Sw Wondrous Wistful Nigaloo Reef Coral Bay Australia 1; Code: BYPZFHCROETNN4052RPVITXKACCCJIXYCKKLHGWDOYBYWNHNXQAUIDXJPVOAJ
Fish: 79.10 inch Black Marlin from Sw Wondrous Wistful Nigaloo Reef Coral Bay Australia 1; Code: NFUGLEVURIRIF5766NTECAWIROMLFVVQZOOFZXWUJJTRHAAYYIHXDQPZKUXVE
Fish: 74.71 inch Black Marlin from Sw Wondrous Wistful Nigaloo Reef Coral Bay Australia 1; Code: LNSRRPOUMZPJG3954MMYHEPSQCLZTAPVRASOWRFQPEXBTUKHBVYDFOEKBBGXW
Fish: 66.60 inch threadsal from Sw Wondrous Wistful Nigaloo Reef Coral Bay Australia 1; Code: VKHAXSVZPGWBT7130VARESVULVNHZFJMMYINTBRFSGXPYTNPLLQEMJCWRUMAV
Fish: 33.57 inch fingermark from Sw Wondrous Wistful Nigaloo Reef Coral Bay Australia 1; Code: EKDQGIEEFWJFU4506TKMEQFWCVQKKMCQEJDCFTUQUJQVLGUESLULLVYJQOIXK
Fish: 63.26 inch Giant Trevally from Sw Wondrous Wistful Nigaloo Reef Coral Bay Australia 1; Code: VRVUXZFADYPKX0627ANEXLKBQCGAMDJJYNFLFSCKVRAHCLVMLETELAIEGAGGG
Fish: 40.23 inch Jumping Bonefish from Sw Wondrous Wistful Nigaloo Reef Coral Bay Australia 1; Code: MTWXJZTPHQRCG2011AWKSUPYEIJYU?INYAKBVPATRAEDWDDDHKILYKFYSIBZA
Fish: 31.05 inch Kahawai from Sw Wondrous Wistful Nigaloo Reef Coral Bay Australia 1; Code: GEXRGKFGLIGIJ2639XMYBZZYZWIFNIFMCNGBKQDLECNGXTFDZFTTVZKTNVXCT
Fish: 73.23 inch Wahoo from Sw Wondrous Wistful Nigaloo Reef Coral Bay Australia 1; Code: KZUMHUMYCIKYS7977WNXUTEFIPRESCORAEHCPJZQHHHSKRLEZQJDPOTVYEBMU
Fish: 60.28 inch Wahoo from Sw Wondrous Wistful Nigaloo Reef Coral Bay Australia 1; Code: ELXPSFYZYGCNL5401UHPJBMCNHQCSREMMIPTTCMMBMQPXWEVOTBOVWHUYRCCI
Fish: 67.90 inch Amberjack from Sw Wondrous Wistful Nigaloo Reef Coral Bay Australia 1; Code: UGSHZREHUSFFB0194LASDISABOHZG@LUVOORWDXUWXZJRPVKPUWJCMDFSMXEW
Fish: 42.77 inch Pacific Grouper from Sw Wondrous Wistful Nigaloo Reef Coral Bay Australia 1; Code: EYGZKADGPUEOJ1452NHXLQGNHQQOMKLMQQXWLTAJBGGEUJLQBHJLAIJYVRNFQ
Fish: 77.41 inch Lemonshark from Sw Wondrous Wistful Nigaloo Reef Coral Bay Australia 1; Code: YYERMTYFAUTHW0406IRBCAIKJWVWVWFDRYOLEWADDSIEVRQVRZOUCOAILSQEJ
Fish: 25.32 inch Spotted Coral Grouper from Sw Wondrous Wistful Nigaloo Reef Coral Bay Australia 1; Code: SOXHHEYZOYYRC6173ORWCTBFECVNUEFZJCAALXFRUSDLDBFCAYMOESSQJRAMF
Fish: 38.77 inch Jumping Bonefish from Sw Wondrous Wistful Nigaloo Reef Coral Bay Australia 1; Code: OCRGQFXKONKZM8322XFJNXRRLWWIKBSKNJLEKEERBGWNJTJOLWQSCGIJCZTIQ
Fish: 30.96 inch Kahawai from Sw Wondrous Wistful Nigaloo Reef Coral Bay Australia 1; Code: TEWSWQHRACQOY7340ISDRKSMYWHZDUCVQPJDCWMBIDKQBKYWMBRCNMFBBWODW
Fish: 76.09 inch Lemonshark from Sw Wondrous Wistful Nigaloo Reef Coral Bay Australia 1; Code: ZDQNDKACMWAES9854RTITNZNJWWGBUJANXWSWVCRAQUICMEBIMCGIDNUOHOPY
Fish: 38.45 inch Pacific Grouper from Sw Wondrous Wistful Nigaloo Reef Coral Bay Australia 1; Code: SFFOYWYJAGDSC1562YCDZVHNOXKTQNJBPEOVXPCMJSYGBLVXPPLTUHKVGZXFM
Fish: 76.87 inch Kingfish from Sw Wondrous Wistful Nigaloo Reef Coral Bay Australia 1; Code: CHEFJQRCMUQTG1652DCZYXOYMXBWN@MWHIOYDOZIZQFEYESSIHBHITEMSTSVN
Fish: 33.15 inch fingermark from Sw Wondrous Wistful Nigaloo Reef Coral Bay Australia 1; Code: GWNZYMAJXBQRC4737ZVOVBDETWJTM@PICKELCHTDZUWRSAAVVYOCNSQRQANFQ
Fish: 27.73 inch Coral Trout from Sw Wondrous Wistful Nigaloo Reef Coral Bay Australia 1; Code: OQDMQTNEXKFKA5290OEJZICMCJJMM@TFENFZQMKKIDUXSEISMTFSSGCYHBIUZ
Fish: 63.91 inch threadsal from Sw Wondrous Wistful Nigaloo Reef Coral Bay Australia 1; Code: CSIWXFDGCDYFO1482OBQDBOCXJEZYREVSFPLBNDNRETFXSEODPKQEYFDGIVOI
Fish: 30.37 inch Kahawai from Sw Wondrous Wistful Nigaloo Reef Coral Bay Australia 1; Code: TRMHFGLEAJPMW2111XUAGAXUWXBDXNJUZURGUNAYIXAGXXNIZHYYCTHFBNVUG
Fish: 67.62 inch threadsal from Sw Wondrous Wistful Nigaloo Reef Coral Bay Australia 1; Code: MYTOCGHWUBSRC1479NECENWWBPQASWVSXARINGKGFXYZDQSJXXEXKIJRYQWHJ
Fish: 24.51 inch Spotted Coral Grouper from Sw Wondrous Wistful Nigaloo Reef Coral Bay Australia 1; Code: PBWIBJTFVDMWJ6020ZDAVLEQNDTPXRLEXBYUPLOPAQIQRSNNIAWBLXDPXKHPM
Fish: 31.95 inch Kahawai from Sw Wondrous Wistful Nigaloo Reef Coral Bay Australia 1; Code: PKCFREINLPJBB4610PSTQRGIDREJTJAKSZKZDTJUTINEKJXSBSYOWIKSZIJDE
Fish: 59.29 inch Jumping Bluefin Tuna from Sw Wondrous Wistful Nigaloo Reef Coral Bay Australia 1; Code: AVSRCJBHMSBTT8202EKCPRSREPCDG?UDXTUOYICOBTEMCAAHXPNKQLHUROLWD
Fish: 25.38 inch Coral Trout from Sw Wondrous Wistful Nigaloo Reef Coral Bay Australia 1; Code: OGMUQLJLQUPDR7565ERNPHDOTKGAIDCLTQQCGVPJYAHPEXFNFTDTWGLSCEBMU
Fish: 65.70 inch Kingfish from Sw Wondrous Wistful Nigaloo Reef Coral Bay Australia 1; Code: AVTSTBNNMYCIT8202EKCPRSREPCDG?UDXXUOYICOBTEMCAAHXPNKQLHUSREQT
Fish: 63.25 inch Giant Trevally from Sw Wondrous Wistful Nigaloo Reef Coral Bay Australia 1; Code: OTGFICFIRNQNH0617TLSWPIWQCAMCWJKCWYGGMDFXUEFBSUHTHLQDFNEBPJDE
Fish: 59.92 inch Amberjack from Sw Wondrous Wistful Nigaloo Reef Coral Bay Australia 1; Code: FKIITPUOYRGWI3107AEZMVOPTWTIF?YPRVBBXJWJBXVZWOQCLFIXVKCAYADGT
Fish: 58.76 inch Jumping Bluefin Tuna from Sw Wondrous Wistful Nigaloo Reef Coral Bay Australia 1; Code: CBGDHQUTIQOCT9399SUPAGAXSDAUZFGVDWDSXGXZDPLGFBTVVEXKJHIHJXJFZ
Fish: 58.39 inch White Tip Reef Shark from Sw Wondrous Wistful Nigaloo Reef Coral Bay Australia 1; Code: DGMQDCFOMOQUC7430MAQGTBXOWYCAHFQJEJGINIFYBSOFDDZEMZQSKYSWASHR
Fish: 56.34 inch Kingfish from Sw Wondrous Wistful Nigaloo Reef Coral Bay Australia 1; Code: JWLSNEPYALUCQ1957RIFBQZDMCRFHBLWNQQXHUXJMBJFQWMQAPXTXWDHFENLW
Fish: 26.88 inch Coral Trout from Sw Wondrous Wistful Nigaloo Reef Coral Bay Australia 1; Code: WLAAFGDDPGUPX7039FZHRSDSVJIWUNQGODSDAAKUYXTOUQSNSVMAEZQXFBJGP
Fish: 65.43 inch Lemonshark from Sw Wondrous Wistful Nigaloo Reef Coral Bay Australia 1; Code: HSXTDUCJNTGKK7298VMEWPMMGKXZBJSGFXYURGKFRNYURDZNUWWMUOARCWILE