Hi Martin, Stanley and Everyone,
Finished another excellent outing from our dear friend Martin. This outing had some excellent background sounds, definitely some beautiful scenery,
and in a few of the sites had some tricky currents you had to test to be able to catch a few of the species I was after. To catch a few of the larger
species of fish you definitely need heavy tackle. The largest Wels that I caught was almost 80 inches and definitely put up a long and hard battle
before I landed the fish. Martin also added a few of Stanley's infamous jumpers and even had a few throw the hook while jumping. You need to try
this outing, I know you will definitely enjoy it. Thank you again for another really enjoyable outing. Total of 52 Fish caught. All 16 of Martin's
species included in this outing were caught. 14 caught on surface - dry fly and jumping whitefish and Grayling were caught below the surface on a wet fly.
(14 of the 16 fish were new personal records for me.)
In Sw Wondrous Wistful River Daugava Latvia You Are Fishing For: Jumping Northern Pike2, Atlantic Salmon, Brown Trout 3, Whitefish, Roach,
Rainbow Trout2 Plus Burbot, Asp, Ide, Zander, Vendace, Grayling, Wels, Common Carp, Grass Carp, Crucian Carp, 16 Species In Total.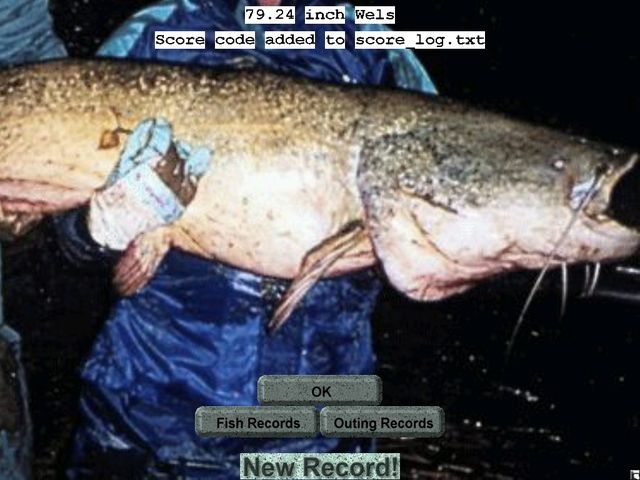 Fish: 79.24 inch Wels from Sw Wondrous Wistful River Daugava Latvia; Code: DJCYEPGWGCDEI4587GKOKWPLOPCVSEVVEIBFYVBBNSCWORTWRMXPKJAQNNDAN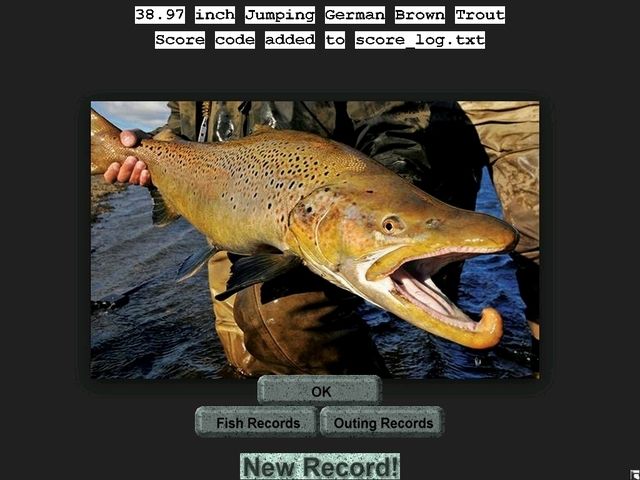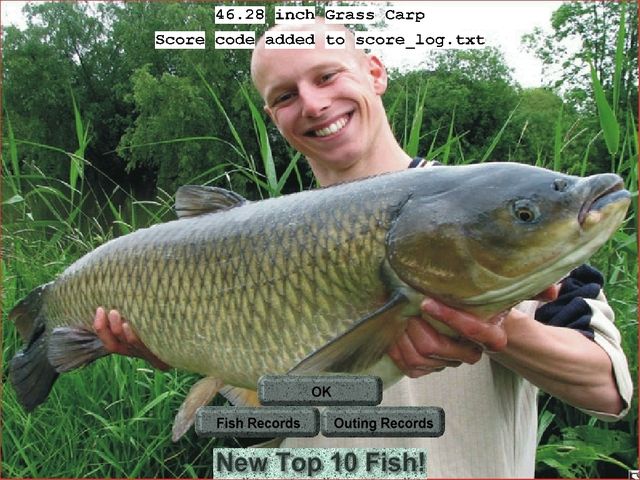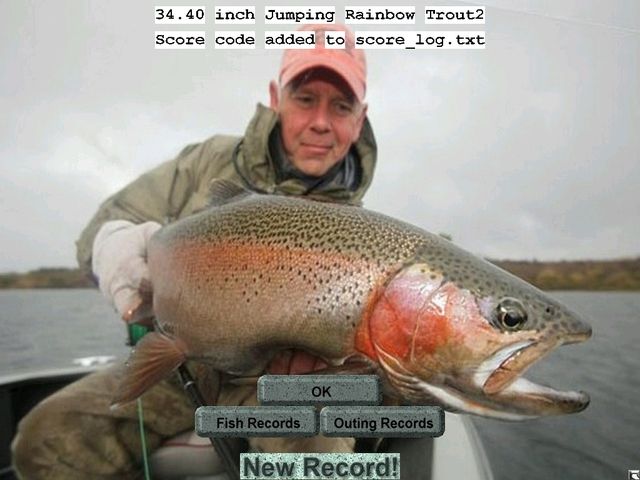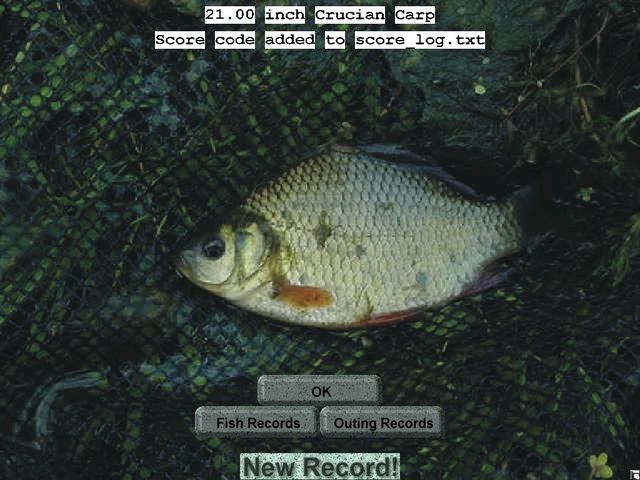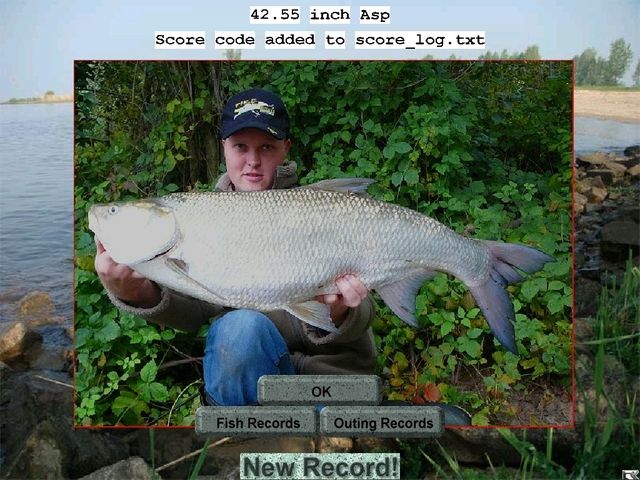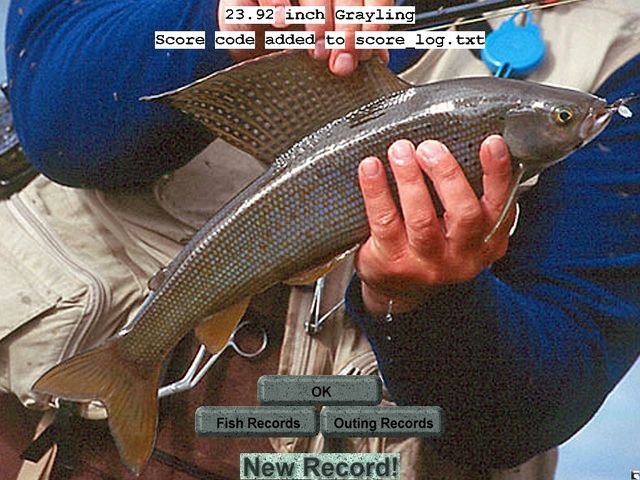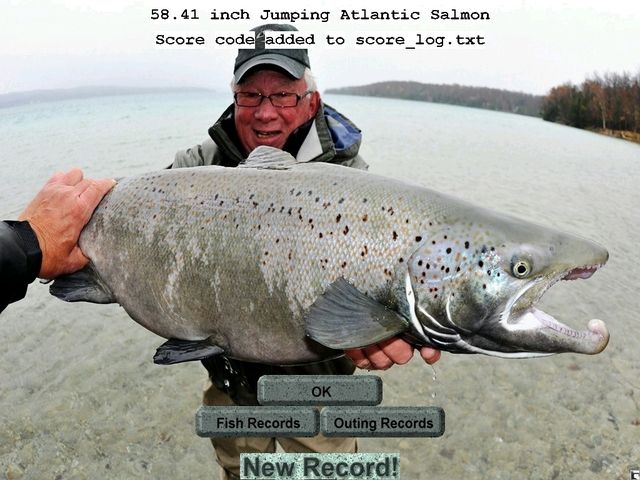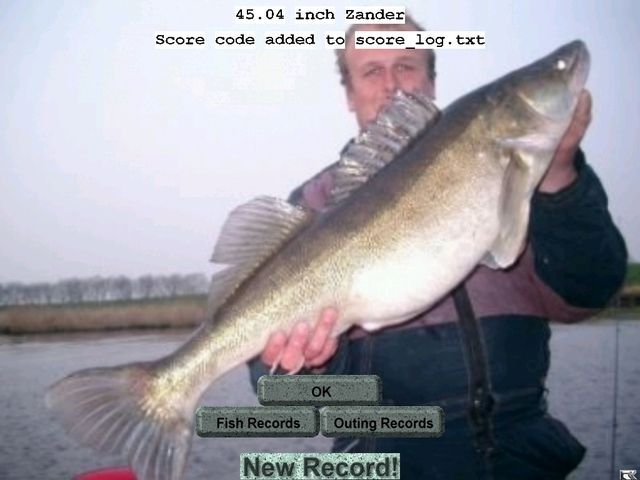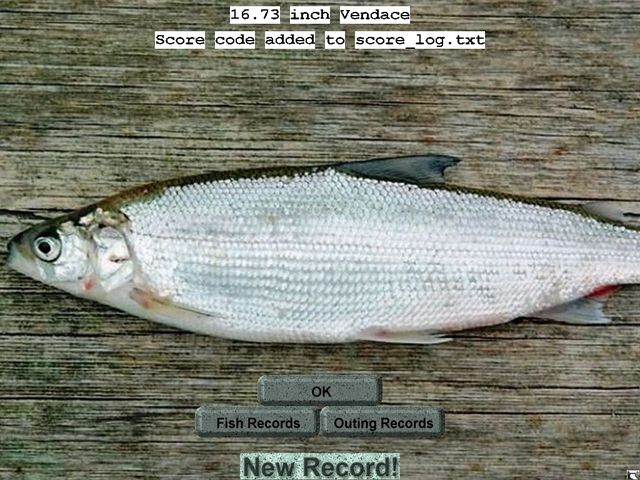 Fish: 18.32 inch Jumping Roach from Sw Wondrous Wistful River Daugava Latvia; Code: UQHCFVTAZJSWS8898VMGDJTYCOSKMVCPYLENZUJVHAMIXOUECFXHJGSLBBTOV
Fish: 57.19 inch Wels from Sw Wondrous Wistful River Daugava Latvia; Code: EFHSBXNWURAQZ5138KAFNDWTCVPBHOYTILVNMUSDYEWREUKVPKGZJTJXPBNSL
Fish: 15.57 inch Jumping Roach from Sw Wondrous Wistful River Daugava Latvia; Code: DWGOLWTLVWHPG8537CDLRFCBMIWHLXCUNNJIQMPYNMRMDEAIWAEDYICULLNLW
Fish: 54.04 inch Jumping Northern Pike2 from Sw Wondrous Wistful River Daugava Latvia; Code: XVEJLPERPJBPC6466WQNDNXBVCJGUVCIGGXGVGYOQNLSTWMEYCCKRVJULNTIQ
Fish: 39.72 inch Grass Carp from Sw Wondrous Wistful River Daugava Latvia; Code: NMZSHCWEDHVJQ8335ZFRVSLXVUFEVLVODVDCTNQZNUWILSMBFFLXFUBGDGODW
Fish: 48.55 inch Jumping Atlantic Salmon from Sw Wondrous Wistful River Daugava Latvia; Code: DFOQFFOJBVYZL6334HXKYLEWZCSLUKLUYBXPUERJZYJVTNPXWPSFFNFHPAPZO
Fish: 38.59 inch Ide from Sw Wondrous Wistful River Daugava Latvia; Code: MCYKDSFIMFDYL1926EQBYAATZBXUELSVIWXZYHCFVMWEFNXZFLVNQCGKXKBMU
Fish: 15.92 inch Vendace from Sw Wondrous Wistful River Daugava Latvia; Code: QXCDJHNICTHDM6384DRIRUEAAVPTJGBAHNQBWAYJZQPQADDAFFLXDRPMFAUYV
Fish: 40.08 inch Burbot from Sw Wondrous Wistful River Daugava Latvia; Code: YOCESUCZSVMDM1780VZUGTARMPELTIPALAZHCFFCTQVFITZOQLEWVKHDDDCCI
Fish: 41.37 inch Zander from Sw Wondrous Wistful River Daugava Latvia; Code: TXROYIWHWOQRI2684VDZAKYITBWFMIPWTRCEAVCPMYUVQZPUKWUNFRTCMZZGB
Fish: 39.66 inch Burbot from Sw Wondrous Wistful River Daugava Latvia; Code: QNQPZYJXWDZFD8650TXMJLLCZVEHGSDGFQBEMJLJHNCQNEIVYFKYJNYHXCODW
Fish: 45.54 inch Grass Carp from Sw Wondrous Wistful River Daugava Latvia; Code: QAFAHHKWWCXPF2808FVOBDYMBUKVM@WGWLTBTSXMHTMBQKCJSZCKCGVUXQPZO
Fish: 79.24 inch Wels from Sw Wondrous Wistful River Daugava Latvia; Code: DJCYEPGWGCDEI4587GKOKWPLOPCVSEVVEIBFYVBBNSCWORTWRMXPKJAQNNDAN
Fish: 46.28 inch Grass Carp from Sw Wondrous Wistful River Daugava Latvia; Code: DCUQGTRGIAKSF1198BXBJDAFKJIKENVXATFIEEQOKGZFKZDHQBUHKSUIPVPZO
Fish: 42.05 inch Asp from Sw Wondrous Wistful River Daugava Latvia; Code: INYLPQQBKGBEK5744UZGYOVTFOENS?BZYFGLSWBDCWSVVYKCCPPMOJQVYPMFI
Fish: 66.55 inch Wels from Sw Wondrous Wistful River Daugava Latvia; Code: PVIGQVDFLVQVJ3532WTHKPPRBVIMHBSJHMLMBTNQLWTXJXOLCMHXORJINGSHR
Fish: 21.00 inch Crucian Carp from Sw Wondrous Wistful River Daugava Latvia; Code: FVBVYKHNVTTRQ4039HXFGTXYRIPLLRINHHUWWIAGTDJBVCYNUZZGNBAQMNMAV
Fish: 34.40 inch Jumping Rainbow Trout2 from Sw Wondrous Wistful River Daugava Latvia; Code: GLXBFRHJZGJIU5906BYMUSOFLUBQCHFJOUDYEZPYHOQYBLZPGCETXVOBDPUTQ
Fish: 16.73 inch Vendace from Sw Wondrous Wistful River Daugava Latvia; Code: WUHCLGMMLJHMY4647QQHBTGYHOMQRNMNGEWIOIFZJWXTWHHHJRFOMOVTHVXSJ
Fish: 16.22 inch Vendace from Sw Wondrous Wistful River Daugava Latvia; Code: IMYWJMIUZXIKT4628SUDTLXNMBMWSTZDQFCUENJHUTRTJIACOHHBFIGKREGEM
Fish: 40.18 inch Burbot from Sw Wondrous Wistful River Daugava Latvia; Code: NUYSJDTIIMNQS4839FXHUWGJSVYGRGQQYBLQCNTIYRSUTTNPUHEHWJSRYHCRA
Fish: 51.43 inch Jumping Atlantic Salmon from Sw Wondrous Wistful River Daugava Latvia; Code: ODUTKOFJFBCCL1448VMBPUICIBIAUGMOSHPVYVWNJRXHVJXUFQGDGUZUIYAMF
Fish: 20.79 inch Crucian Carp from Sw Wondrous Wistful River Daugava Latvia; Code: UVMEJLRWMOBUO9266DWVMWLTCOBURTGMUKLCRTUJDFYMDIICTSTTFAFEDAAOA
Fish: 33.99 inch Jumping Rainbow Trout2 from Sw Wondrous Wistful River Daugava Latvia; Code: UYSDYCOYGUPVU4383IEWBEPLZPLMHQWRTSEBHTVESXIUNWUSZZQKZVQDXHMAV
Fish: 35.50 inch Jumping Brown Trout 3 from Sw Wondrous Wistful River Daugava Latvia; Code: XQSNUZUICNDGH7108NGXMZNGVUAWOXPKSHQQDPNBTIROUKGYHPOYBDFAGBOAJ
Fish: 42.56 inch Asp from Sw Wondrous Wistful River Daugava Latvia; Code: BNVEKAYNXLMTF3423YYECQXGGIAZZPFZRVJYQYSYWKNXFZZGZUILXQVSESLTS
Fish: 43.80 inch Ide from Sw Wondrous Wistful River Daugava Latvia; Code: VHTMTVIJVQCON2993QTPXKRDPCEODITPNQQGDBQJDONHOFFXKQSFKGQYAIHAE
Fish: 16.02 inch Jumping Roach from Sw Wondrous Wistful River Daugava Latvia; Code: HFFEVZXOLPDRV2348CMWDTQBNBWNKQMGBOIYRPWIKTBFUQOQUTPQAQXMSVXFM
Fish: 38.99 inch Zander from Sw Wondrous Wistful River Daugava Latvia; Code: NKEWDBIPBWCWB4104WDLTNFLRONVNTZNNMWUROGHFONUOUSLVHVJKXBLRKHAE
Fish: 44.46 inch Ide from Sw Wondrous Wistful River Daugava Latvia; Code: FOBNVDQJAWSMN1449DKSNAIRFCWTXSIQUAXZBSOBPRNBRSQYTOOYMPWJYZCQF
Fish: 16.20 inch Vendace from Sw Wondrous Wistful River Daugava Latvia; Code: PSRERJKDQEBFD8115RLYDHDAEBRTRECEJFKNLTMDWFJPAJBVWXJZJBZKTCHHW
Fish: 38.90 inch Jumping Brown Trout 3 from Sw Wondrous Wistful River Daugava Latvia; Code: WXMXYINSYYVKE9884OXQQBSHEHERHKDJMMWPEQGVYNHJFVTXPGDMXOHZWJLHN
Fish: 41.34 inch Grass Carp from Sw Wondrous Wistful River Daugava Latvia; Code: HDORJWJTLEKBF7117ZKQBOKPJVFMC?YGLYSIPPNJDFZJXKUZCVZCHWVZGPNFQ
Fish: 38.97 inch Jumping Brown Trout 3 from Sw Wondrous Wistful River Daugava Latvia; Code: XJZHWIJZGVEKD3511JUKSHYRINGLB?PEFATTRYCWQWWXQZQKGECYCUZSQDOAJ
Fish: 42.64 inch Common Carp from Sw Wondrous Wistful River Daugava Latvia; Code: FQWURTFYBMOAU5661HNYPGNDJJOCNTWILJMHDJYTXXXXPQSPEMEUXJPWHBZSH
Fish: 43.96 inch Ide from Sw Wondrous Wistful River Daugava Latvia; Code: FNYABMHCQUBZO8324ENOMPZRYUYPBVGLMBUINJXXQONHGCGHXGGVDOMYQENLW
Fish: 45.81 inch Jumping Atlantic Salmon from Sw Wondrous Wistful River Daugava Latvia; Code: XQSNUZUACXFLH7108QOWQQLMZGCKSXPKSHQQDPNBTIROUKGYHPOYBDFAFDISN
Fish: 52.25 inch Jumping Northern Pike2 from Sw Wondrous Wistful River Daugava Latvia; Code: HWXCBPCOQHTKP3431BBEBLEMWUCFFLDHRTUSVWUWGIJWMHZJUECOLTUAWLVGT
Fish: 42.56 inch Burbot from Sw Wondrous Wistful River Daugava Latvia; Code: JIBUEKPNPIAJC4089ATTIRUBETTPLMCABQWCSUSIFELWITRCFXHLUFQSPTULA
Fish: 42.91 inch Jumping Northern Pike2 from Sw Wondrous Wistful River Daugava Latvia; Code: ARIHFBILIZXLW2860EPMWSWEXOPHOFCCNTQQCZJWMZTCHVIPBWIAGGLLRAHNK
Fish: 38.04 inch Ide from Sw Wondrous Wistful River Daugava Latvia; Code: SVJDJZEMLGROF0760RNYFXHXQNKMNDGXTQXXFORWYEGDZTSFHVQOGOXYXQWKT
Fish: 15.38 inch Vendace from Sw Wondrous Wistful River Daugava Latvia; Code: MJROPOYAZDDTO4305LQFZZOGBPJTWKSSYEMXLQNSZXZWJXNVGWGNXYNSMAODW
Fish: 42.98 inch Ide from Sw Wondrous Wistful River Daugava Latvia; Code: NWOQUPDDKYLGZ8051DNFEHLBUJADLHMIRTAGEECIFXBQRZPGEFUVPDTMVCLKX
Fish: 26.66 inch Jumping Whitefish from Sw Wondrous Wistful River Daugava Latvia; Code: CCRIBHVCQTIVS0394KQYCKIOFOXANBIZTSHJLOPUDSMARRHJXGFVFRQSOODGT
Fish: 58.41 inch Jumping Atlantic Salmon from Sw Wondrous Wistful River Daugava Latvia; Code: FHOOHCGVNPRQC8062LMWCOLQZCGWOBHKTMJCHBDOMGKKNAIKTDKYNGQBYZAWP
Fish: 38.17 inch Burbot from Sw Wondrous Wistful River Daugava Latvia; Code: VBBFURXGRSZQB9520AZWRSBITPNBBNMNUBEAXTOAHGSKWCGZXNOIUQTBQBEQT
Fish: 37.18 inch Jumping Brown Trout 3 from Sw Wondrous Wistful River Daugava Latvia; Code: DYUGAWCIXCZYW2659SCJBQHTOWZEX?YNGFZQSDYPUSBAACCYPZUZZHEQXWCRA
Fish: 45.04 inch Zander from Sw Wondrous Wistful River Daugava Latvia; Code: YDYLSBPZTEWQE0951WOUJOSTQCFWMQWCWNGUDGBXBCHDJENKVDNVHKIMJRTDC
Fish: 16.59 inch Jumping Roach from Sw Wondrous Wistful River Daugava Latvia; Code: CNTFEYQQOYPWA1126DHPHNPKZIZDYTSYEGIWJOTRDYABQGUFSOXEBWZJCZKBS
Fish: 38.73 inch Jumping Brown Trout 3 from Sw Wondrous Wistful River Daugava Latvia; Code: GBXRXJVISWVRC5292MAGCXNMACBTXLOHGYNCUICXPLDROFXKZCVVTWYNWLCRA
Fish: 45.81 inch Grass Carp from Sw Wondrous Wistful River Daugava Latvia; Code: RALEAOKEOQCYT1501CMAGIQYUVRHXDSFIWJAMIZFGHZFBRXHLTJVNRBLWOAWP
Fish: 23.92 inch Grayling from Sw Wondrous Wistful River Daugava Latvia; Code: EOGEIDZBHORFR2746MDPYPQSIPKRIOVRORHSJCNIIDAFGLVAATZMJJRSQAHAE