Hi Martin, Stanley and Everyone,
Thank You Martin for doing one of the outings I requested. It interested me because of an article I read on this river. This is a well
known fishing area for that region. I really appreciate all the outings that you have done from all over the world. Places that a true fisherman can
only dream about. This was an excellent outing, as always. Excellent currents, sounds and some excellent scenery, that would give a person the serene,
peace and tranquility that every fisherman looks forward to when they are out on the water. To stand there and listen to most of the quiet water passing
you by, but you know for sure that there is a hidden treasure below that is ready and able to attack your fly that is flowing quietly along with the current
and out of nowhere it is readily taken and ready to give an assuing battle. Paul definitely gave us the best flyfishing simulator ever made. Imagine what
it will be with his next version. He gave us so much and asked very little for what we recieved. Stanley also helped with the development of his infamous
jumping species which really brought more realism to RWFF. Thank you again for another fantastic outing Martin, it is greatly appreciated, and it's always
nice to have Stanley's Jumpers included, especially when the fish nails your fly and comes straight out of the water. A total of 47 fish were caught and
all 16 species Martin incuded in this outing were caught. All fish were caught on the surface with a dry fly.
In Sw Wondrous Vibrant Current River Missouri 1 You Are Fishing For: Jumping Smallmouth Bass, Largemouth Bass, Bowfin2, White Crappie,
Muskie, Northern Pike2, Brown Trout 3, Rainbow Trout2, Bluegill, Walleye, Plus Longnose Sucker, Yellow Bass, Blue Catfish, Grass Carp,
Brown Bullhead, Chain Pickerel, 16 Species In Total.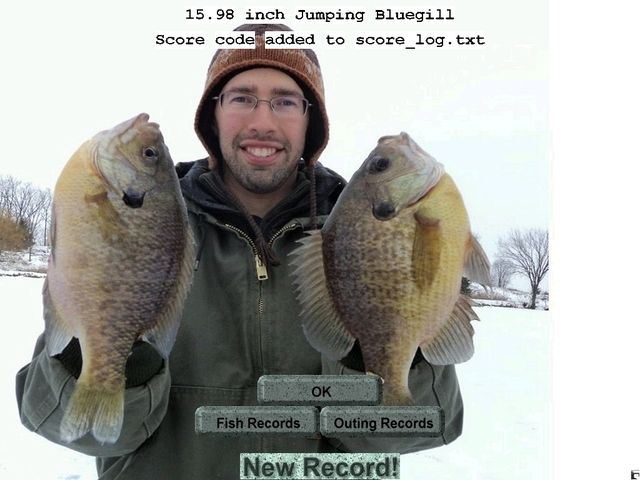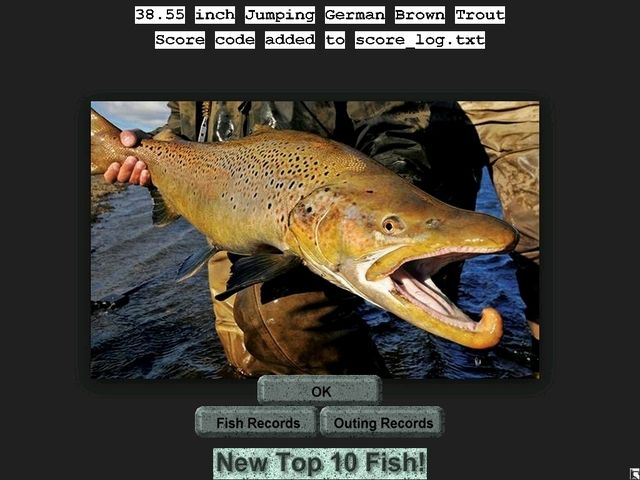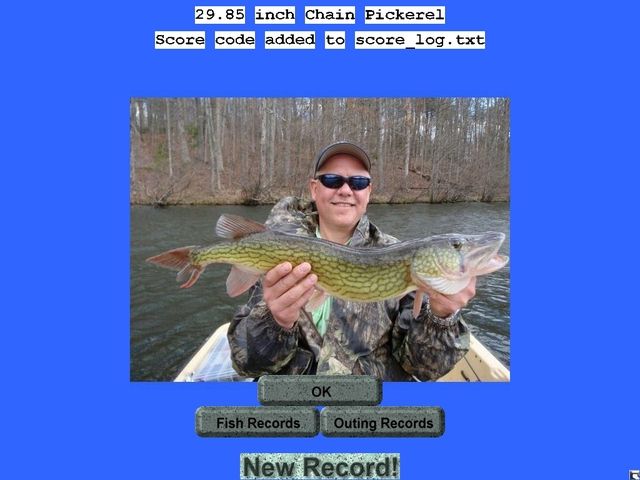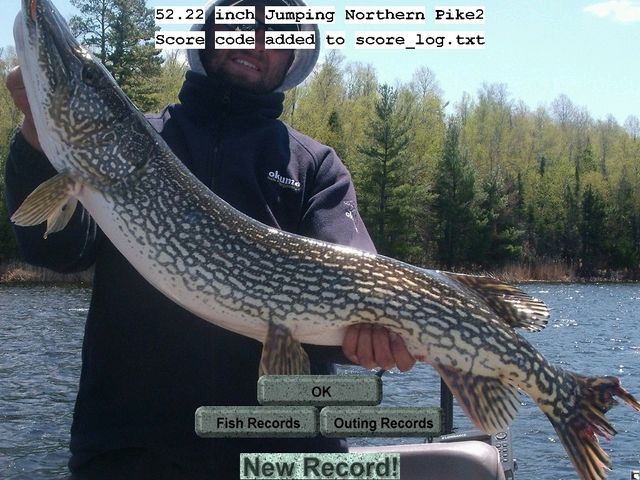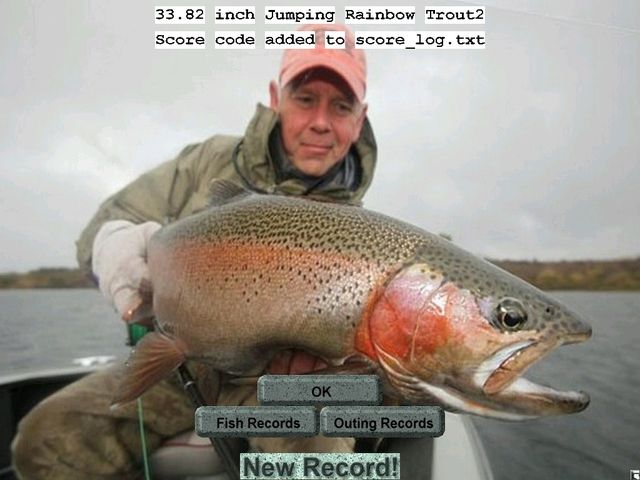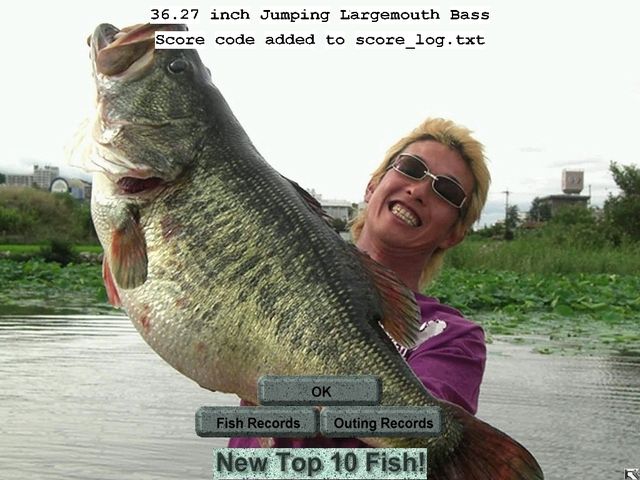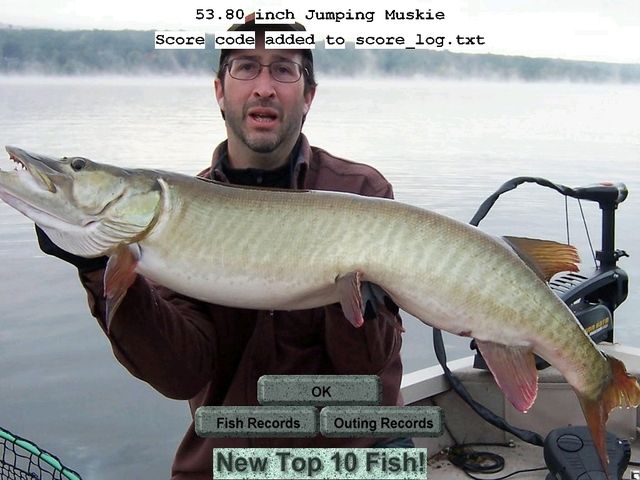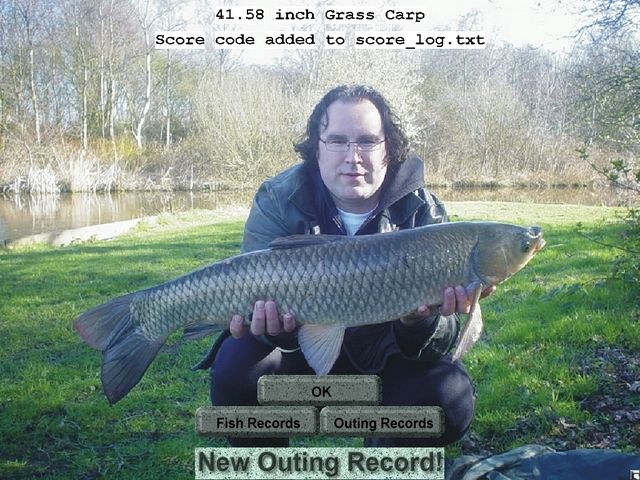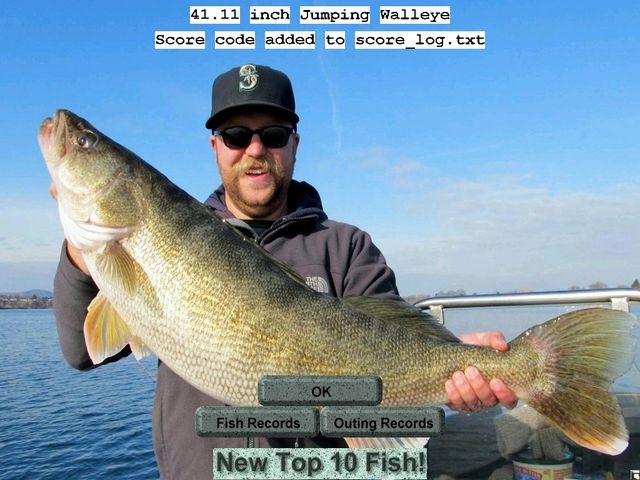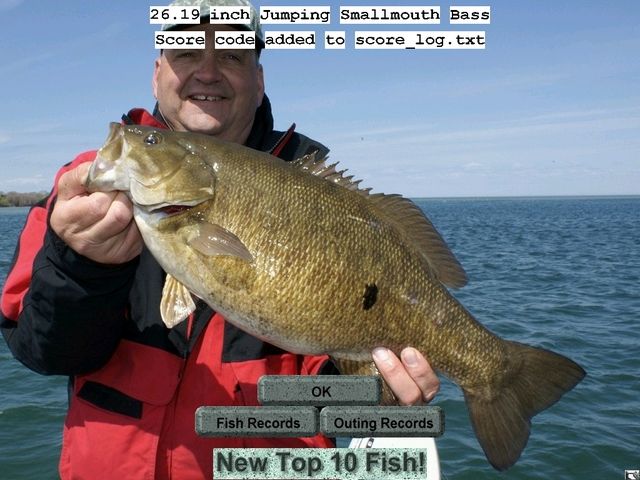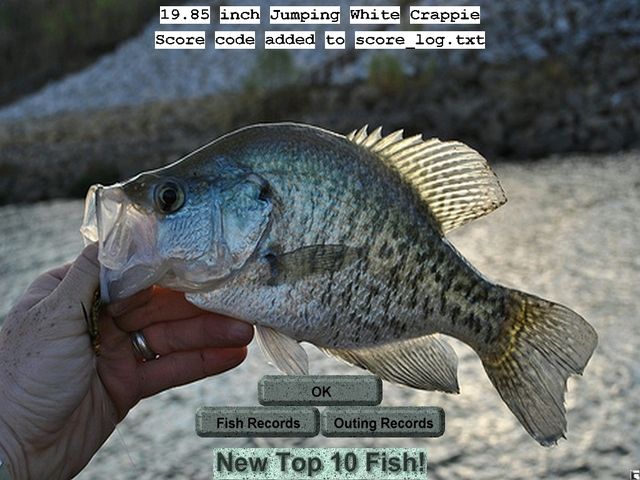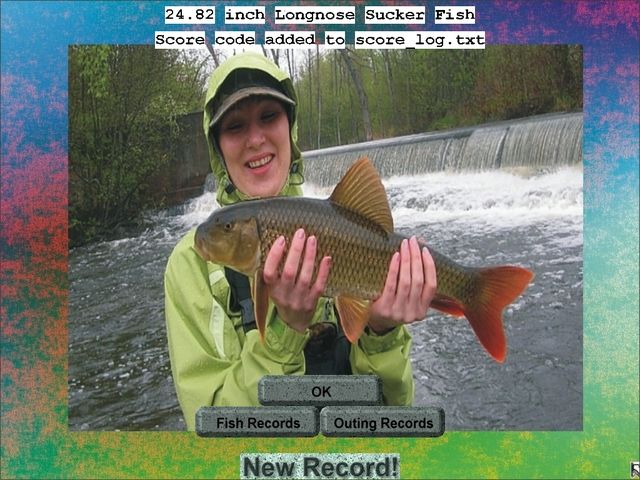 Fish: 19.28 inch Brown Bullhead from Sw Wondrous Vibrant Current River Missouri 1; Code: HKKFTICFGDMTQ1704LWDUGZWNBYWPOYEQNPFJGYWGQEZJKNKDQDCKZAGWZZSH
Fish: 31.71 inch Jumping Rainbow Trout2 from Sw Wondrous Vibrant Current River Missouri 1; Code: VFLJELHITMPJY8972NQJVFMZLVMFVPXOXZBYBKGSWHUKZPOCACUSDYVKMTGXW
Fish: 29.57 inch Chain Pickerel from Sw Wondrous Vibrant Current River Missouri 1; Code: DCQGBQRZIJLVF1198BXBJDAFKJIKENVXATFIEEQOKFIDSHODQLUHEJUIMDVGT
Fish: 24.46 inch Longnose Sucker from Sw Wondrous Vibrant Current River Missouri 1; Code: LDLBNKJJDNZNP3228DSJGDOUPUBOREYSHDDSMASHWABSNVEWARPEQOLFUXUTQ
Fish: 41.58 inch Grass Carp from Sw Wondrous Vibrant Current River Missouri 1; Code: RJSJNFNJLYOOT8111QNCTAKKMBRNDCGDIBVNAQUKRGNJLPTIWNKJCOZOXFMAV
Fish: 53.80 inch Jumping Muskie from Sw Wondrous Vibrant Current River Missouri 1; Code: AWVDWSKZVNEVK1128CRUBOICBCWVIVOZCJXFMZTSAVVEVQHJRTVNQHXFVGAOA
Fish: 49.96 inch Jumping Muskie from Sw Wondrous Vibrant Current River Missouri 1; Code: PNSGMDKEEAWJP9857IBRMUTFECQJLGQHNGDYTTKPAYGJCFYTFVVNIYTQPYVOI
Fish: 14.49 inch Jumping Bluegill from Sw Wondrous Vibrant Current River Missouri 1; Code: QYBHQJETLBGXL9380FOLOXLGTHPKRKVEPECSKRPFZSZHUBGNBFTIGJYXJOKMD
Fish: 15.52 inch Yellow Bass from Sw Wondrous Vibrant Current River Missouri 1; Code: YXBDBTAZGBBHF9381DONCRUKUUPFXADZGGLUQNIHEGIISRVPBEGJZMPYDAHCZ
Fish: 29.06 inch Chain Pickerel from Sw Wondrous Vibrant Current River Missouri 1; Code: KMKXGVVYJKILU1125HTANCZPKOXSARIARZRZPSMTAMSAWETDAGCGXLOJUZWTO
Fish: 35.34 inch Jumping Brown Trout 3 from Sw Wondrous Vibrant Current River Missouri 1; Code: OCRGQFXKOKJIM8322THYSRCWPOQIMBSKKILEKEERBFFLRBYZRSQSJFGJAWAOA
Fish: 15.81 inch Yellow Bass from Sw Wondrous Vibrant Current River Missouri 1; Code: ORXLWKWKOHZDZ8396MLBJFMXROCDWVVJJDJQEUTGQNEPLUHCOXNDJGKJNYMAV
Fish: 35.58 inch Jumping Largemouth Bass from Sw Wondrous Vibrant Current River Missouri 1; Code: AFDFQBNVAVNLP9035GKLHVSPOWKZRIXGNFLDPRNEMHNFEZWQRIIPXMASZFSPQ
Fish: 37.82 inch Jumping Bowfin2 from Sw Wondrous Vibrant Current River Missouri 1; Code: IICMQXYIXQXIO5386LPZHBMQFOCLUAPCKGYWZEQPGPHPEUHZMMBAVDLBQVAOA
Fish: 29.86 inch Chain Pickerel from Sw Wondrous Vibrant Current River Missouri 1; Code: NYISRHSDLCXQP0082MCUGGRYABHYPIIJEJHOGWMAMKUCWFUSWNKRERMACBSFI
Fish: 33.82 inch Jumping Rainbow Trout2 from Sw Wondrous Vibrant Current River Missouri 1; Code: EZLWOUMVHUYEA2378LGPVMYQEUKFWGFQDFANZBREJIYWNHSSWTRVIARJBIZSH
Fish: 24.82 inch Longnose Sucker from Sw Wondrous Vibrant Current River Missouri 1; Code: DIPNYWSKLQNHS1681EELFTQOWVKDKHBRWRYOKMSXGOCALJMBVGPEUZQFFMGGG
Fish: 15.33 inch Yellow Bass from Sw Wondrous Vibrant Current River Missouri 1; Code: KCCRPAZMCICGD3421PZMEBYRBPMGXVRXPCBDFCZSQJNBQGZYTGAIEHXDPPTIQ
Fish: 41.43 inch Jumping Bowfin2 from Sw Wondrous Vibrant Current River Missouri 1; Code: DNZIYFQIHKSPN0727NOSOHZJWVLNPFFWLPGDCEULCLWEJVAZLTLQIOCZIPFVG
Fish: 12.20 inch Jumping Bluegill from Sw Wondrous Vibrant Current River Missouri 1; Code: PKBKKURRKWGEB4610LUIFMPNHJYJVJAKPYKZDTJUTHWCSRMDHOYONDISWVXFM
Fish: 36.93 inch Jumping Walleye from Sw Wondrous Vibrant Current River Missouri 1; Code: ZPUPUMUNTFLDY1509ASRAORCSUTBORWDDCAEIDYRZGSBNQPZXGBSUIVWIOJQK
Fish: 36.30 inch Jumping Brown Trout 3 from Sw Wondrous Vibrant Current River Missouri 1; Code: VBJAILGKRQADB9520GLFJMBCVICNXNMNRAEAXTOAHFBIEKRVXXOIYCSBNIULA
Fish: 19.85 inch Jumping White Crappie from Sw Wondrous Vibrant Current River Missouri 1; Code: YKIQKGKIOYAKP3530OMQUJPCWBVTWHWHFBDRYWVLEMTTVXGDVYZVKNMTWIJQK
Fish: 33.49 inch Jumping Rainbow Trout2 from Sw Wondrous Vibrant Current River Missouri 1; Code: ESKIQLSDLZDYW8088PIRHYRNQQFNIHFSURDQNTGZFWUEJPCDVANORRLBMYHHW
Fish: 17.70 inch Jumping White Crappie from Sw Wondrous Vibrant Current River Missouri 1; Code: CBGDHQUOGBOWT9399EKTUFZGNXQUBFGVDTDSXGXZDOUENJIGBAXKACGHJOQEJ
Fish: 14.79 inch Yellow Bass from Sw Wondrous Vibrant Current River Missouri 1; Code: IWGECLOBGISMD2334SCPYQGPMDTPWPYXEFSQOEWQNUFZFWFDNJQZTLXQYQAMF
Fish: 47.40 inch Jumping Northern Pike2 from Sw Wondrous Vibrant Current River Missouri 1; Code: WPIFGALGSDYKC5399YUPXBNZYQHOUPIHVJOBWQUMNQMWXCEFSWSCSQQHCUNLW
Fish: 38.20 inch Jumping Bowfin2 from Sw Wondrous Vibrant Current River Missouri 1; Code: REQIUJPERKFHX9743FRKPRRLDDMDXECYXFNYQRJPDATFEDEKGAXXWZVUULJQK
Fish: 33.06 inch Jumping Rainbow Trout2 from Sw Wondrous Vibrant Current River Missouri 1; Code: AHQXXBWWBDFHF4356ABGWENEJEYIHJMZGZATRIWVUVOBBXYHCGYCRGTFMQDNT
Fish: 40.86 inch Jumping Bowfin2 from Sw Wondrous Vibrant Current River Missouri 1; Code: VEIEKCYLKMPNH5877BZVVGVYJDIONKDSSJXHNBPOOWLQNYELEMMHTXDAGMQPC
Fish: 45.21 inch Jumping Muskie from Sw Wondrous Vibrant Current River Missouri 1; Code: OPZVIWBJOBKZK4375YWKEEXPERHUGVZJWOUICDSOIYUTOWFLWYXPXMIVBADGT
Fish: 12.93 inch Jumping Bluegill from Sw Wondrous Vibrant Current River Missouri 1; Code: ZAQJDOGKZRPDL4428YKDODOFHXDFNXTDPPDTGVBDTYTYBGHXHTEIUHAWVINFQ
Fish: 24.17 inch Jumping Smallmouth Bass from Sw Wondrous Vibrant Current River Missouri 1; Code: GHVSJJGCVUUTP7766SHOVLTLNRNGEFVIDWZAAQEHTTGMOPGEMHQSMYTSGBQEJ
Fish: 23.20 inch Longnose Sucker from Sw Wondrous Vibrant Current River Missouri 1; Code: KNEQTCMMSNJCL4040ZESPRNZMLTJIOCWDSCQDBDPIPBUIUEUOOKRHMYUDESSC
Fish: 26.19 inch Jumping Smallmouth Bass from Sw Wondrous Vibrant Current River Missouri 1; Code: UMFTJVSSXPLZN2658EVRWCZFLKEAOCSOVFHPVLZESFCFKAJTILRYYBXBDSYYM
Fish: 36.72 inch Jumping Brown Trout 3 from Sw Wondrous Vibrant Current River Missouri 1; Code: JVZEBVUMHICDZ0832BBGQNZOOKPNJXJAFWEGTLFFMXKJMOJKSVPIMQRWZZTIQ
Fish: 15.98 inch Jumping Bluegill from Sw Wondrous Vibrant Current River Missouri 1; Code: KAMASMEIAYKGV9290CLHNWBPKEBXHVVXCNMNLKQTIDDFTAXIJIKUSFWQDPNLW
Fish: 52.22 inch Jumping Northern Pike2 from Sw Wondrous Vibrant Current River Missouri 1; Code: XDKYKIYHDYAAR1258OTBPRRAKXLKVEJLMFIVLQAEUVLFGFCICTHBQQCWHHNLW
Fish: 36.27 inch Jumping Largemouth Bass from Sw Wondrous Vibrant Current River Missouri 1; Code: XEMLFZZMTRUQI2373QYEUTQGVKDCVBDHUFLMZZRICYLZRNUHQBPMAJMGNZPTJ
Fish: 25.59 inch Jumping Smallmouth Bass from Sw Wondrous Vibrant Current River Missouri 1; Code: XRDAOQDOKMXAF8224FSBCCVOTKFOWUJHDJBHRXFFBSBOOIBTDPWJGQOLOCSSC
Fish: 39.88 inch Grass Carp from Sw Wondrous Vibrant Current River Missouri 1; Code: FWPAJYQBFUPMH5934JCILWEDCVPDTNCKPHGNKRSKAFATPABIIZHJHQKBRYWKT
Fish: 16.24 inch Yellow Bass from Sw Wondrous Vibrant Current River Missouri 1; Code: TBGSUDJKOWZOS2123ZNJPWZAFVJZPXMYPGIVMWTOTLJZZEBZMIUDQVSUIRAMF
Fish: 38.55 inch Jumping Brown Trout 3 from Sw Wondrous Vibrant Current River Missouri 1; Code: SXCJQPEDMQNBV4781SIFDLODQHAHRWCXJHMFHFAWFRQXFAFSRMOCLZPTIMNQJ
Fish: 41.11 inch Jumping Walleye from Sw Wondrous Vibrant Current River Missouri 1; Code: KMRCITZKJWIQU1125HTANCZPKOXSARIARZRZPSMTAMSAWETDAGCGNQOJVNGXW
Fish: 37.58 inch Jumping Walleye from Sw Wondrous Vibrant Current River Missouri 1; Code: DJPZBFPVEMFMI4587GKOKWPLOPCVSEVVEIBFYVBBNRLUWZESRWXPUFAQKHUEA
Fish: 43.51 inch Jumping Northern Pike2 from Sw Wondrous Vibrant Current River Missouri 1; Code: BPATSQZYYDFKU7442BACEVDSKPSAPIBAHMZGSYBYEYFRKNMTKCYYLBNOPXADP
Fish: 53.81 inch Blue Catfish from Sw Wondrous Vibrant Current River Missouri 1; Code: ERRUIAQXCLETY7863XXZXRCDHCRVALLOJYAZZCOVXTUKXHSEZSFLYVBRFEVGT