Hi Martin, Stanley and everyone,
Well it has been a while since I've posted an outing because of computer problems but I'm back and posting one of the outings that Martin downloaded
before he left on Holiday. Had a few problems but running fine now. The outing I fished I caught 103 fish, was able to catch 15 of the 16 species Martin
put in this outing. The one fish that eluded me was the Redbreasted Sunfish. Fished through all the sites 3 times. The 1st time through I fished with a
dry fly on the surface and caught the 15 different species and 2nd and 3rd time through I fished below the surface trying to catch the Redbreasted Sunfish
with no luck. As usual this was a fantastic outing from Martin. Had good Sounds, excellent currents and definitely a variety sized fish with some of
Stanley's excellent Jumpers. You have about 5 or 6 fish that are arount 20 inches, a few in the mid 20's and the rest go between 40 to 70 inches, so
definitely don't fish too light or it would take a long time to get one of the big ones into the net. Also I forgot to mention there is definitely some
beautiful scenery in this outing. It was really enjoyable to be able to fish again and be able to post again. Thanks Martin for another great outing.
Hope your Holiday is going well and will be fishing another outing in the next couple of days.
Roger (rwwalleye)
Sw Wondrous Smith Mountain Lake Virginia 2
Jumping Smallmouth Bass, Largemouth Bass, Striped Bass, Muskie, Walleye, Black Crappie, White Crappie, Walleye Dark,
Bluegill, Largemouth Bass2 Plus Channel Catfish, Flathead Catfish, RockBass, Black Bass, White Bass, Redbreast Sunfish,
16 Species In Total.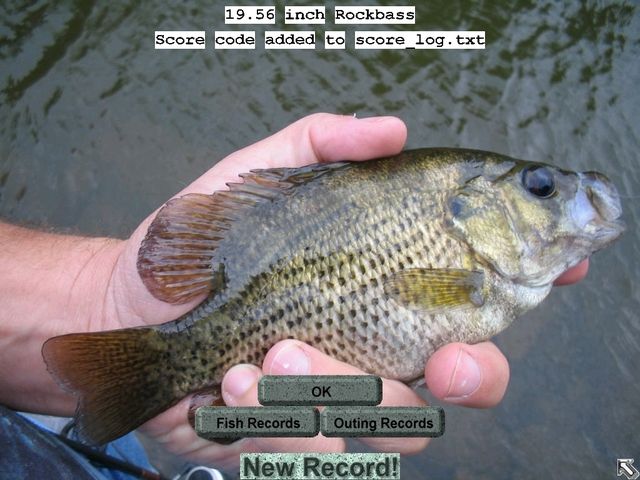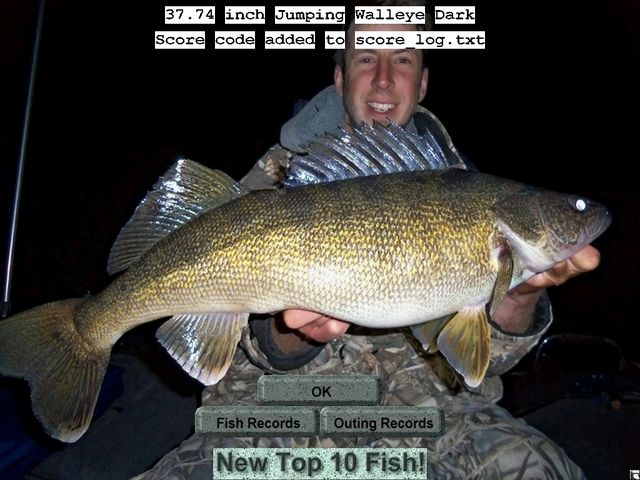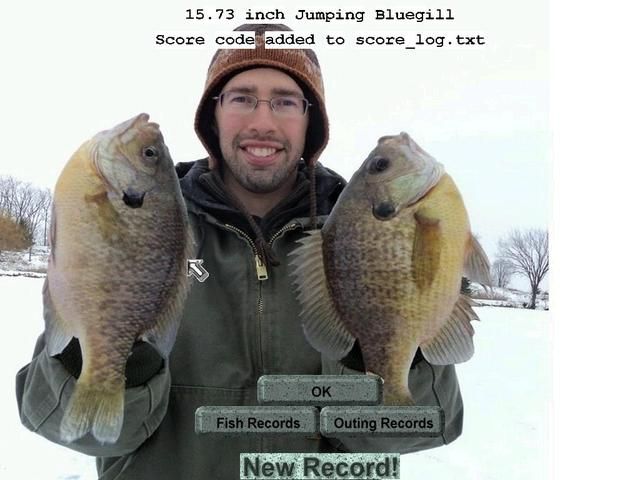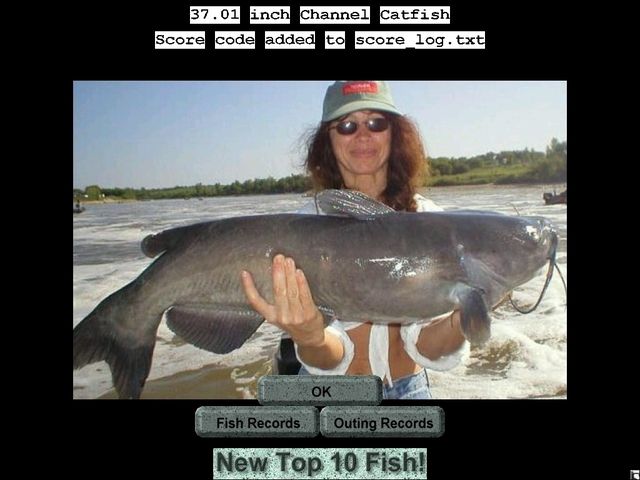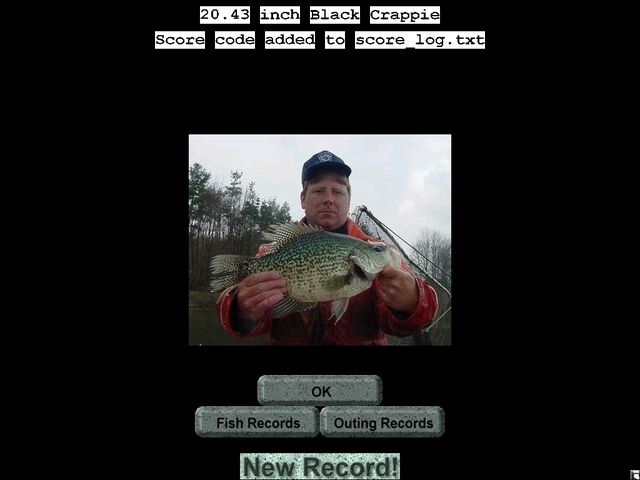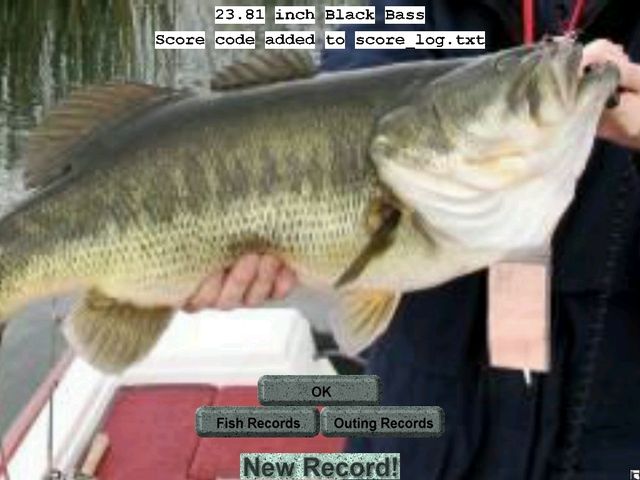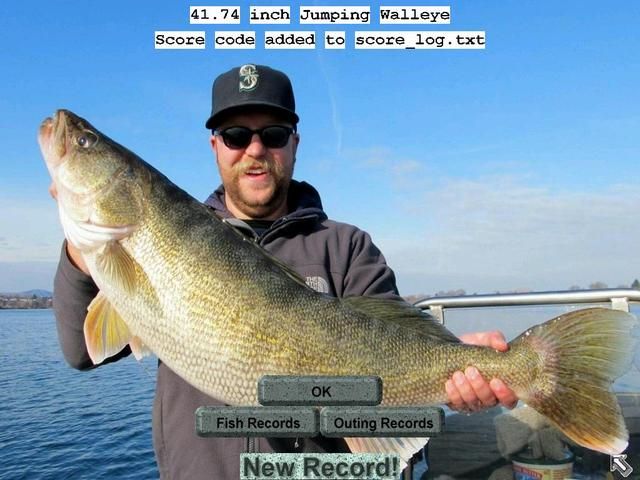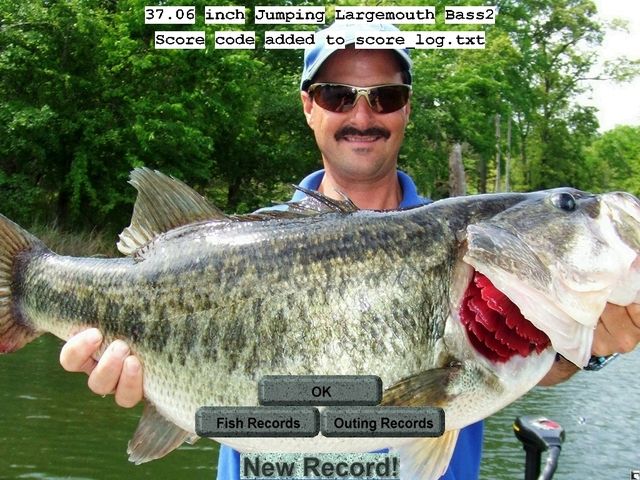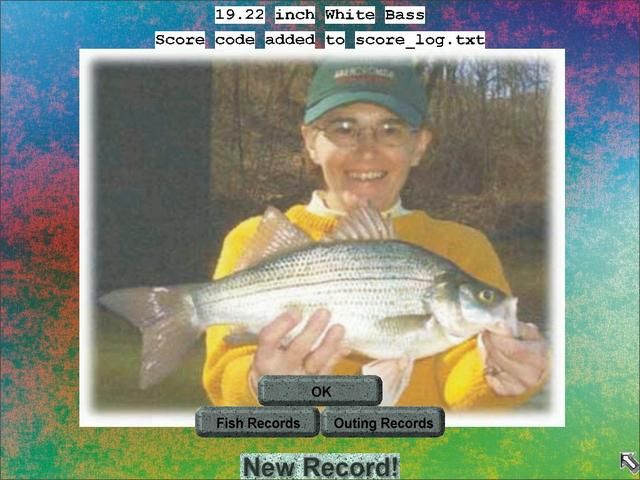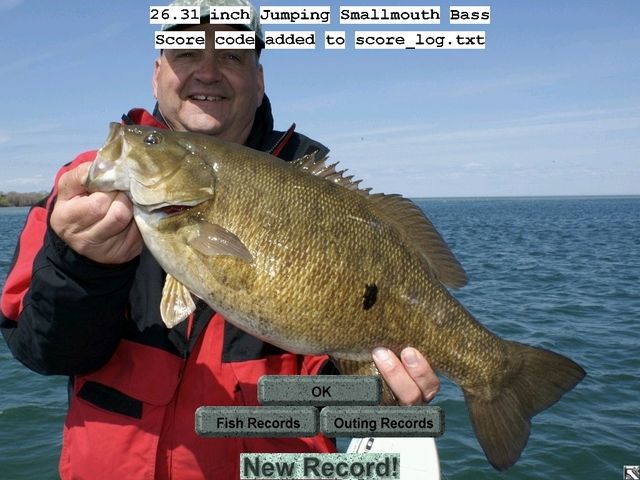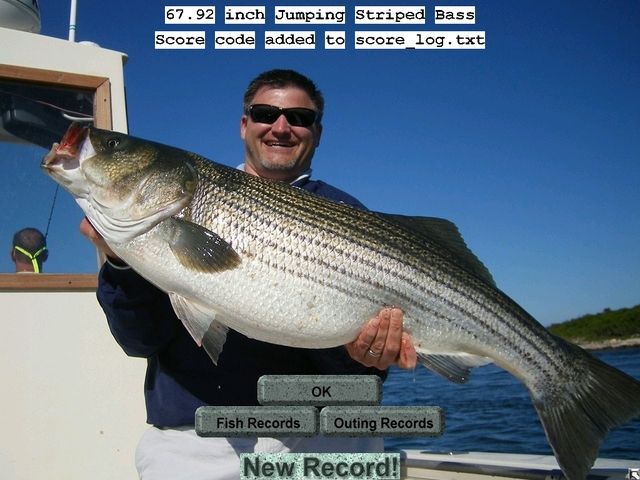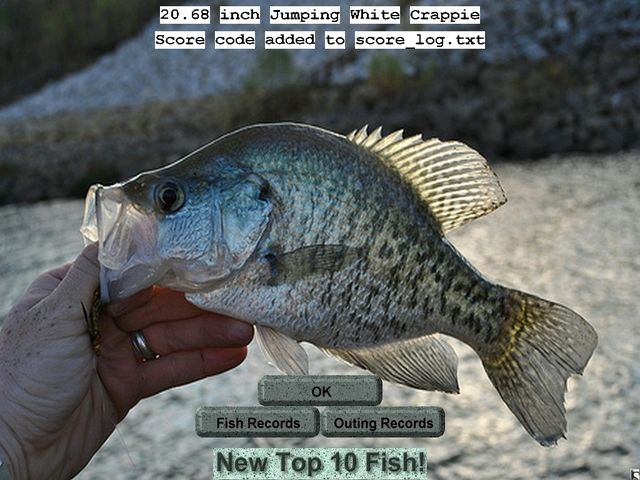 Fish: 18.36 inch Jumping White Crappie from Sw Wondrous Smith Mountain Lake Virginia 2; Code: WXMXYINNXETIE9884TTDAWXNAYPFNLDBMMWPEQGVYJBJHWPVLODMLYIZXKPTJ
Fish: 22.89 inch BlackBass from Sw Wondrous Smith Mountain Lake Virginia 2; Code: RPKEJXXNORQHG0575FRZALGRUMDUPYMPFQOLGQOUVDSJXLCIXOGGRHXLGIPWU
Fish: 18.02 inch Jumping Black Crappie from Sw Wondrous Smith Mountain Lake Virginia 2; ,Code: ICNLNPNFSLUSC5914OWCDGBVHTMYVGJSNINYTWWGCMYUGKTEDPXLFYRFGKJTD
Fish: 18.07 inch White Bass from Sw Wondrous Smith Mountain Lake Virginia 2; Code: QTBODGPVZCXMP8914BAJPEGJOYQPSNJRBOUKSRFSDSQOHADRHQFVSXODGFYYM
Fish: 21.66 inch BlackBass from Sw Wondrous Smith Mountain Lake Virginia 2; Code: OWSHTJHGAQFJ1775RJUYEICNMDKNAUZZYCQFWUEBMHIMMHGCTIIPFDQDSAVUG
Fish: 39.32 inch Jumping Walleye Dark from Sw Wondrous Smith Mountain Lake Virginia 2; Code: CVWYXYKTUYJF6863WEKEBTKTTKNZWPVKVMILJNEAGRYNIHQQLYIHDAQBZAGEM
Fish: 39.60 inch Channel Catfish from Sw Wondrous Smith Mountain Lake Virginia 2; Code: QMGARBONECYO8555WHRZYZERBJSQEOJTWZXNYATFZGVWDPUCGFUWRLIWQYTOV
Fish: 52.87 inch Jumping Muskie from Sw Wondrous Smith Mountain Lake Virginia 2; Code: LNASESIPMDQZ0395LBLOTUONLKRZBAPNRASOWRFQPARBVVKUDPYDSAEKDJVUG
Fish: 33.64 inch Jumping Largemouth Bass2 from Sw Wondrous Smith Mountain Lake Virginia 2; Code: FVIQLKLHWFVD2403OWWVSJWTMQVLRRIFHHUWWIAGTZDBXDULQHZGXACQNZYNB
Fish: 19.90 inch Jumping White Crappie from Sw Wondrous Smith Mountain Lake Virginia 2; Code: VVACQTWKDAFG4896FWRGVMUTAPWKKFTCEMJBKJVCKHFRZQAYIVZFCAKNGLFJB
Fish: 17.87 inch Rockbass from Sw Wondrous Smith Mountain Lake Virginia 2; Code: QBBYLZIDNJRH0572EVZHSVENPXINSVYVEKWSHBPIHAHVEBIYDPKMOGHFDMJGP
Fish: 23.60 inch Jumping Smallmouth Bass from Sw Wondrous Smith Mountain Lake Virginia 2; Code: DRBSUNJPITZY2826NJSUMHJBHQAFL@YHZOCTGUNCZDSIYSHICWRRUSZIJYKYH
Fish: 15.73 inch Jumping Bluegill from Sw Wondrous Smith Mountain Lake Virginia 2; Code: ZMDTTVCRHRXC8645GKRGFWDGQJPAFUGQFUIFSDXWKLSOGVOUVPDUPVMXRWLTS
Fish: 19.22 inch White Bass from Sw Wondrous Smith Mountain Lake Virginia 2; Code: LBIELYZOCYET5100KOOTIOIDGWPFQDCKRVOKSJJQPRCGKQNHMRZRNUMJKGSIH
Fish: 41.74 inch Jumping Walleye from Sw Wondrous Smith Mountain Lake Virginia 2; Code: LAKEMTEMTLNI6819IMRQLLJGNJXVIHINIVKTDARUHGBMYADIYAROMBCGEKSHR
Fish: 19.24 inch Rockbass from Sw Wondrous Smith Mountain Lake Virginia 2; Code: IGXKELSEVOAG9316IXMJRLFZWPRCK@BTTQJOXNPXZGREBGYLXMLMZRMOIDYTZ
Fish: 37.02 inch Channel Catfish from Sw Wondrous Smith Mountain Lake Virginia 2; Code: ZHJSAEFVOKOH7701QJHROIUDQKGQHWTTRVAQAEVIWGHSZJANECHIJGIEMTLWD
Fish: 22.11 inch BlackBass from Sw Wondrous Smith Mountain Lake Virginia 2; Code: CQCITMDSZWAH4726ODAXSFSQTCMQQRIMZNADZWUNKMERBVCSVLUVPLLHVGZJM
Fish: 15.61 inch Jumping Bluegill from Sw Wondrous Smith Mountain Lake Virginia 2; Code: EQWQBDJAIYKO3676IKQMEEUSJXXEYPJKBZWILTWZYNETGKTPHAXAOXUOCVMPD
Fish: 51.61 inch Jumping Muskie from Sw Wondrous Smith Mountain Lake Virginia 2; Code: DNZIYFQTHUTH9072GCNIAXYERDRNVFFOLPGDCEULCIHGDOLBHRLQYWEZLDCQF
Fish: 35.12 inch Jumping Largemouth Bass from Sw Wondrous Smith Mountain Lake Virginia 2; Code: SVPSBPNALDRW7076NDEPNWIMHJOYPDGPTQXXFORWYAADBUODDDQOAIYYZEYNB
Fish: 16.87 inch Rockbass from Sw Wondrous Smith Mountain Lake Virginia 2; Code: TXJDFSRCVPSP2268NKCPMAXDOJCFSIPOTRCEAVCPMUOVSALSGEUNPQVCLLLTS
Fish: 23.50 inch Jumping Smallmouth Bass from Sw Wondrous Smith Mountain Lake Virginia 2; Code: VOZOSCCOQJCB8557LRETCTFNOIDZXGTFAFNEPSBXGWKZUYJJHKVFDRXFQFXXO
Fish: 16.72 inch Rockbass from Sw Wondrous Smith Mountain Lake Virginia 2; Code: VZJBHHJOGZKFZ4102OEUVHGWNUZCI@LDLTNZOSOTZKYSUNWFCRNGGWFWCYJQK
Fish: 14.53 inch Jumping Bluegill from Sw Wondrous Smith Mountain Lake Virginia 2; Code: GZQDJRMVHBFKI9974SFMPDAAUHVUKWGXXZWSKHUROHBHEPMQEGLTFUCQHFAOA
Fish: 36.58 inch Jumping Walleye Dark from Sw Wondrous Smith Mountain Lake Virginia 2; Code: QHJJCLHTSORSQ5287JQBVVVBGBDGGPFWAAPYNJJRLBCSWDGWPSGJTADCMUIUZ
Fish: 20.68 inch Jumping White Crappie from Sw Wondrous Smith Mountain Lake Virginia 2; Code: TOUHXNCBGGVKQ5076OOGEEEPDOMLPQTHYLYZENHKBCKQQJBNVNBAUJWHJMSSC
Fish: 17.71 inch Rockbass from Sw Wondrous Smith Mountain Lake Virginia 2; Code: LUJWXXGNGPIAJ6333YYLAXEHCJMSPQPKWQPLQIQWSLUTZFAREAJCHVKSZRKBS
Fish: 42.49 inch Jumping Muskie from Sw Wondrous Smith Mountain Lake Virginia 2; Code: ZNGXNELISBPPJ7388XQLYILROOBRMQAVNTTWGMPASOBQJLYLJFLFPAEIXLPZO
Fish: 13.33 inch Jumping Bluegill from Sw Wondrous Smith Mountain Lake Virginia 2; Code: KREYZCBEVFQHQ1393IVHWXIKLOYTEPMPGYYOHSWHWOXGXKTDNRXSRUVDZKGXW
Fish: 23.81 inch BlackBass from Sw Wondrous Smith Mountain Lake Virginia 2; Code: MUZJQNPVYINTX5136CUNXWWEXCBIKCCJGZNSJXSPRZHXKMOPXUQWLBOIYMKMD
Fish: 35.66 inch Jumping Largemouth Bass2 from Sw Wondrous Smith Mountain Lake Virginia 2; Code: KSHDTTKCOCSZG4498JAKBAPQVIYLMMGLWPKFVBOLERXAIADCBZFDTNNOGFLWD
Fish: 13.14 inch Jumping Bluegill from Sw Wondrous Smith Mountain Lake Virginia 2; Code: OUMRYNDUZYRNF3533RSCQNYGNPMESSDYHLBXUVUBFBZYPBELJJTBJNXHFGSVN
Fish: 40.12 inch Jumping Walleye from Sw Wondrous Smith Mountain Lake Virginia 2; Code: IZUKENVHSBKEJ9471HWJBUCCKCGISMGUZKKXEMXDUJBJIDCVQVOYUSKPPFKBS
Fish: 57.48 inch Jumping Muskie from Sw Wondrous Smith Mountain Lake Virginia 2; Code: LYDQYIVPKEVVO3575XLXMIPWKOOCNSZLCPTJUQJNHNFCMJWQGXPMMJFBXVHHW
Fish: 43.07 inch Jumping Muskie from Sw Wondrous Smith Mountain Lake Virginia 2; Code: WCSQWKPJATWZF1449TEDCPSFJORCYWCAJBGYESHPOTIIDBIVJGLFRVQUUMLWD
Fish: 67.92 inch Jumping Striped Bass from Sw Wondrous Smith Mountain Lake Virginia 2; Code: FDNFLCNEKENYF0610KTBHXINLILQAAPJKEEEDSKWXHTIUEZBMOWXTIOSBQQEJ
Fish: 17.04 inch Jumping White Crappie from Sw Wondrous Smith Mountain Lake Virginia 2; Code: DHCHUFFZCARWB0556CHIARJILJKUILZNORMXWVABGAMITMNDDWHTOPJUZNFVG
Fish: 40.77 inch Jumping Walleye from Sw Wondrous Smith Mountain Lake Virginia 2; Code: BTCCOQSQBUUTR5784IFORGNHZCBSTKLZNLDEPGUPSPBVRCTCIFMIVJTXNARZC
Fish: 37.74 inch Jumping Walleye Dark from Sw Wondrous Smith Mountain Lake Virginia 2; Code: PBNFXDWZWQNTJ6020VFPKGNVRVNPFRLCUAYUPLOPAMCQTTNAKUWBYJEPVCFBL
Fish: 36.14 inch Jumping Largemouth Bass from Sw Wondrous Smith Mountain Lake Virginia 2; Code: CYVCZPCKFOVMA3955UKPFTPIVVZSMMLUUUASZNXWVIIDRVDYSMOFEECZPWOAJ
Fish: 19.56 inch Rockbass from Sw Wondrous Smith Mountain Lake Virginia 2; Code: VXWKAHRBFSYTJ0181KCWTBAKJOHTA?PJUCYJMAECRWOFWOUOSTXTTLFIPPOAJ
Fish: 36.63 inch Channel Catfish from Sw Wondrous Smith Mountain Lake Virginia 2; Code: MQZVXQGPWTXJA7974VPBLMLPIOSYMBSOZSJUFHHXCFONPQRICYKNWKVZZDEDG
Fish: 16.09 inch Rockbass from Sw Wondrous Smith Mountain Lake Virginia 2; Code: ZTDOMAHZVNPHV0742HFDMGBSHICLSKGUSJFCFURJOXVFCOXIVAHCUVBFEHOAJ
Fish: 17.88 inch Rockbass from Sw Wondrous Smith Mountain Lake Virginia 2; Code: PWOCCIZPSHKNI6465YQKPSNXMPADVXMDPMODPCFULVVRXGUAMKPAOSWLQOKMD
Fish: 21.39 inch BlackBass from Sw Wondrous Smith Mountain Lake Virginia 2; Code: TMQPUCNKFXILA3755KMAUZZEZPUCHPWVIUJRCVXKMOACTLYWLOLMZMWLVLRJX
Fish: 41.17 inch Jumping Walleye from Sw Wondrous Smith Mountain Lake Virginia 2; Code: CLFNPYYHNNTSK7005GRSPCKAXVXGSBEVLPSOHXKZOOKOVJWMEYHJPFAVQOYYM
Fish: 36.43 inch Channel Catfish from Sw Wondrous Smith Mountain Lake Virginia 2; Code: VJFVZTFJWTUZV4115UVWHQOPSBVXZIPNDGFOFTZJKZQVOMDLQXITDLTTJOAOA
Fish: 20.68 inch Jumping White Crappie from Sw Wondrous Smith Mountain Lake Virginia 2; Code: NLZIKGZCSNUUR7239YAOQQMRCIFMBPBHVEZLFFYDNNHOCDYIFFDUMBMWWYUJG
Fish: 33.82 inch Jumping Largemouth Bass from Sw Wondrous Smith Mountain Lake Virginia 2; Code: HWXCBPCMPOWPP3431YTFXUGGSIARHLDFRTUSVWUWGEDWOIVHQMCOLWWAXEXEW
Fish: 57.56 inch Flathead Catfish from Sw Wondrous Smith Mountain Lake Virginia 2; Code: IWAEZRZLIZRPD2334COATMQLVBXPCPYVBCSQOEWQNRQBZPQFJHQZPCAQWKFYR
Fish: 40.66 inch Jumping Walleye from Sw Wondrous Smith Mountain Lake Virginia 2; Code: XTRREPNFNLRDN2245SOGBHRPRVRXKUGFQPQXTPOXIVVEGZOMJLMWVBTYZXJQK
Fish: 17.79 inch Jumping Black Crappie from Sw Wondrous Smith Mountain Lake Virginia 2; Code: KCASIMNVCKEAD3421PZMEBYRBPMGDVRVPCBDFCZSQGYDKZKAPEAIAYADNMAOA
Fish: 53.75 inch Jumping Striped Bass from Sw Wondrous Smith Mountain Lake Virginia 2; Code: GDLJMJNMUDPPS9413VPVEWSSOBIONMDFUOCKWILPENGMNMVZFJLIMTTJGNGXW
Fish: 34.81 inch Jumping Largemouth Bass2 from Sw Wondrous Smith Mountain Lake Virginia 2; Code: BPATSQZWYUHOU7442BACEVDSKPSAVIBYHMZGSYBYEVQTEGXVGAYYRNQOOVXEW
Fish: 20.43 inch Jumping Black Crappie from Sw Wondrous Smith Mountain Lake Virginia 2; Code: XQSNUZUIBYDZH7108NGXMZNGVUAWUXPISHQQDPNBTELOWLCWDXOYBGHAGEUEA
Fish: 36.73 inch Channel Catfish from Sw Wondrous Smith Mountain Lake Virginia 2; Code: IHTUCGUDFODOY4260JKWCYFKMCDUQDVEBHVFLWZTYJRXNXICTCTPPBWQLLGRR
Fish: 60.70 inch Jumping Striped Bass from Sw Wondrous Smith Mountain Lake Virginia 2; Code: MVKPQHDBJCFSV6032EZQCZVKIOBZI@FLORRJXGJLZCIRWCGGTCYZCZZLEEGXW
Fish: 10.75 inch White Bass from Sw Wondrous Smith Mountain Lake Virginia 2; Code: MYWOEEHDSWSEC1479JGRJHHBFHKAYWVQUZRINGKGFTSZFRSWZREXXUKRXAAMF
Fish: 18.11 inch Rockbass from Sw Wondrous Smith Mountain Lake Virginia 2; Code: ITNZOCWZNUCXX7917EHQMELTYIFOKSIZCVZRYEDUYAGTQBEXLAKJUHPSFMEID
Fish: 41.11 inch Jumping Muskie from Sw Wondrous Smith Mountain Lake Virginia 2; Code: ZQFCPVDSLTCCP4605CXUFQPILPLSANQXLBMVWMQNHGLXTZLBPUJDZAQHMDFVG
Fish: 18.80 inch Rockbass from Sw Wondrous Smith Mountain Lake Virginia 2; Code: SYNEYURIVFHLM7886UNAIONIJCAYDAWRRYQWVOSSERKTKJALJSWNBMKWPHRKN
Fish: 33.42 inch Jumping Largemouth Bass2 from Sw Wondrous Smith Mountain Lake Virginia 2; Code: CYVCZPCKFLWOA3955UKPFTPIVVZSKMLUUUASZNXWVIIDRVDYSMOFEECZPUZSH
Fish: 19.50 inch Jumping Black Crappie from Sw Wondrous Smith Mountain Lake Virginia 2; Code: FLQYLCHLOEFRH4303YDJGSWZIBEALVSJWKFSLSNFAWXTKFAPJPQHRXMKDMRUX
Fish: 40.44 inch Jumping Walleye from Sw Wondrous Smith Mountain Lake Virginia 2; Code: QYBHQJEOMBGSL9380FOLOXLGTHPKVKVCPECSKRPFZPKJOURPXDTICABXKBADP
Fish: 10.31 inch White Bass from Sw Wondrous Smith Mountain Lake Virginia 2; Code: SVCNFDZHKESPF0760OFZBGJRMBIYNDGVTQXXFORWYAADBUODDDQOGRZYXNQPC
Fish: 13.43 inch Jumping Bluegill from Sw Wondrous Smith Mountain Lake Virginia 2; Code: BNMBCQHRWILGF3423YYECQXGGIAZDPFXRVJYQYSYWGHXHAVEVCILXTXSCHCCS
Fish: 19.67 inch Jumping Black Crappie from Sw Wondrous Smith Mountain Lake Virginia 2; Code: OYOAVMEDCGZFC9983QXOCYJEDUWONMVFOSFNYLNTTVSIJFASLOYCEOTQCZXFM
Fish: 39.10 inch Jumping Walleye Dark from Sw Wondrous Smith Mountain Lake Virginia 2; Code: BSZYTZRJJSRTA2888GILMDPBGIBBJNRUFURNJYCUTMABFUJDMPEXLIBMGTQPC
Fish: 37.48 inch Channel Catfish from Sw Wondrous Smith Mountain Lake Virginia 2; Code: BNFWAQMSXGLLF3423YYECQXGGIAZDPFXRVJYQYSYWGHXHAVEVCILXTXSCDXEW
Fish: 25.61 inch Jumping Smallmouth Bass from Sw Wondrous Smith Mountain Lake Virginia 2; Code: JCTOGENEKFZIP4528CSZNOWQXXUIGJWXATDWMMYZJSLYRSPCWKMWESWNHEXCT
Fish: 53.94 inch Flathead Catfish from Sw Wondrous Smith Mountain Lake Virginia 2; Code: YKEPOAHOQGATP3530EAFZNFGNDRTAHWFIEDRYWVLEJEVPQRFRWZVGEPTVKLHN
Fish: 52.20 inch Flathead Catfish from Sw Wondrous Smith Mountain Lake Virginia 2; Code: LUXFGDRXIYGBJ6333OMAFBULTLISNQPQZRPLQIQWSLUTZFAREAJCXALSYXVZT
Fish: 23.56 inch BlackBass from Sw Wondrous Smith Mountain Lake Virginia 2; Code: YJQKCUEYXTGWR2434CDCUKYACRRJAKCBAFRAJODPXGDBDIHGVGRKXDGJPHRKN
Fish: 10.32 inch White Bass from Sw Wondrous Smith Mountain Lake Virginia 2; Code: GAHZGGHKHTTRM3376GVBUSEFJKUNVOUJYJCDGAKUPWWXEYJRHUNSRYIKQYCRA
Fish: 37.87 inch Channel Catfish from Sw Wondrous Smith Mountain Lake Virginia 2; Code: HJAIPZDIPMUPS0688ZFPUIRCLRCFLSWFLPMOVXHAHKOHRNOVLGVRXPUWQICCS
Fish: 38.18 inch Channel Catfish from Sw Wondrous Smith Mountain Lake Virginia 2; Code: TAMBQGCGXRYXB1008NDVPXIYDDNHLBSSKQFEXFBSUFLHIHCCTQMAMGDSBMFVG
Fish: 37.06 inch Jumping Largemouth Bass2 from Sw Wondrous Smith Mountain Lake Virginia 2; Code: IJNRLGYHHZVVN9281DJRRHBZOKQDGWREVYKVONITFYBLKVKTEBJKAVYMXVBZA
Fish: 49.46 inch Jumping Muskie from Sw Wondrous Smith Mountain Lake Virginia 2; Code: JFSLQNFAWWMAV9942HRICWIHUQDJVHMCYBEVCMZVYJVGAGBKCYKVZNHTZNDGT
Fish: 37.29 inch Jumping Walleye Dark from Sw Wondrous Smith Mountain Lake Virginia 2; Code: XCZTPZPCSAAWS0152MVMESSOVJBTRIPFEMEWXHIIMHNFOIDTCAZYCGWLBCTIQ
Fish: 26.31 inch Jumping Smallmouth Bass from Sw Wondrous Smith Mountain Lake Virginia 2; Code: XTRREPNBNXQUN2245ICVGLHTIXNXIUGFTQQXTPOXIVVEGZOMJLMWVBTYYIEID
Fish: 37.45 inch Jumping Largemouth Bass from Sw Wondrous Smith Mountain Lake Virginia 2; Code: GONGHAAFSCWUA0143XUCPEIARXHRWEVEPDVXUHQUWBUGNAHVIQCRHYCZVFPTJ
Fish: 18.57 inch Jumping Black Crappie from Sw Wondrous Smith Mountain Lake Virginia 2; Code: IBKYSGEYACVKL2899XRBTMFNRJXTLBPCISBHFOFKCBXAUUJFHZQAZLIUBPUEA
Fish: 17.34 inch Jumping White Crappie from Sw Wondrous Smith Mountain Lake Virginia 2; Code: LNASESIZKUOYG3954CANMIFWHEHZZAPTUBSOWRFQPARBVVKUDPYDYJFKCQLWD
Fish: 46.67 inch Jumping Muskie from Sw Wondrous Smith Mountain Lake Virginia 2; Code: OEFYFFGJPFELB3543NXTZAXLKXERYCOIDZBUMEGJQQZBJALSXOOGQQLFOLAMF
Fish: 19.91 inch Jumping Black Crappie from Sw Wondrous Smith Mountain Lake Virginia 2; Code: BVQUDQKQCRHDH9905CVJGPJXULPBZKHZHDKMRYDHZDLIPAVSSDCVGDMLZDMAV
Fish: 11.32 inch White Bass from Sw Wondrous Smith Mountain Lake Virginia 2; Code: OSLUNBFQYMYJQ9512DETLMJHAKQVASPEUFUHSDLKPNQLRDCVZLDFOYXUTYCRA
Fish: 21.64 inch BlackBass from Sw Wondrous Smith Mountain Lake Virginia 2; Code: AGGJQHJQIIOCO1230YEDRCHYYKGQDFRBYYXCDAFAMPZJJIRSCWQZDWNUFQFVG
Fish: 20.07 inch Jumping White Crappie from Sw Wondrous Smith Mountain Lake Virginia 2; Code: GZQDJRMQHHDQI9974ITBUHQELJRUIWGDAAWSKHUROHBHEPMQEGLTLDDQJTCRA
Fish: 18.14 inch Jumping Black Crappie from Sw Wondrous Smith Mountain Lake Virginia 2; Code: ZXFIVMORYRDES8084EYWEVCTGXIDOMQVBJJSJDKBLRGPXSBPQFMDYJWOCJGXW
Fish: 36.75 inch Jumping Largemouth Bass2 from Sw Wondrous Smith Mountain Lake Virginia 2; Code: IAZTXPVUSTCRM1693VMYOJGHZXFJDFVGAEYIRFNGVYWGJEROTRIPQKQJWIAMF
Fish: 16.64 inch Rockbass from Sw Wondrous Smith Mountain Lake Virginia 2; Code: NCTSREITVEGDZ0629YZSAWIVLXQSVXFJDHNGRXDYCODJAVOVUWJHBQFBUCADP
Fish: 38.68 inch Channel Catfish from Sw Wondrous Smith Mountain Lake Virginia 2; Code: PPZTZDGHGHPVX3078BSMBDPMZKDSFHMFGBSOVTTHHJSZTWLLLRLAPJQEAXLRG
Fish: 11.51 inch White Bass from Sw Wondrous Smith Mountain Lake Virginia 2; Code: NRCEZCWBWQBQE7793YDVRSSWNWCFFJAJCXTRLFSMJWCMMGXYRAGJBRJSHFBXF
Fish: 18.51 inch Jumping White Crappie from Sw Wondrous Smith Mountain Lake Virginia 2; Code: TXBNKEFGVRQFI2684LROFOOMKDSFQIPUWVCEAVCPMUOVSALSGEUNVZWCLACCI
Fish: 23.51 inch Jumping Smallmouth Bass from Sw Wondrous Smith Mountain Lake Virginia 2; Code: LWPYRJLAHFBCZ9554KXGPGZWXJABVRLRPKEBSZAVZZVHWLUHOYZYRUNGMUBXF
Fish: 11.26 inch White Bass from Sw Wondrous Smith Mountain Lake Virginia 2; Code: NFPCCVBVOSSYF5766DHTHEMMIQILLVVOCSOFZXWUJFNRJBALACHXWLQZMLFBL
Fish: 53.32 inch Flathead Catfish from Sw Wondrous Smith Mountain Lake Virginia 2; Code: NXAJDISPCSCDY9956BLGGIIXGQDHJMGKZSEXSNUENEWKFIVVWDCGRHFXWQHNK
Fish: 17.64 inch Rockbass from Sw Wondrous Smith Mountain Lake Virginia 2; Code: FNMFOQCXPUATO8324RTENCRPLKSBZVGJPCUINJXXQKHHIDCFTOGVDROYQOJQK
Fish: 11.60 inch White Bass from Sw Wondrous Smith Mountain Lake Virginia 2; Code: JFFGUBRGVKNOV9942HRICWIHUQDJTHMCYBEVCMZVYJVGAGBKCYKVZNHTZFCRA
Fish: 52.45 inch Jumping Muskie from Sw Wondrous Smith Mountain Lake Virginia 2; Code: PVVHNLMULHPLJ3532MHWPTFVSXEMJBSHKNLMBTNQLSNXLYKJYUHXEZMIKNHCZ
Fish: 19.32 inch Jumping White Crappie from Sw Wondrous Smith Mountain Lake Virginia 2; Code: TYMSFNNVNTJXZ6780NWRKRVSVXSWOEJQEJODOETLLFXXDQVRCMCYESOMQQVOI
Fish: 17.17 inch Rockbass from Sw Wondrous Smith Mountain Lake Virginia 2; Code: YFEROLUQUMQZU4172VQQIZODNDIRAJSAMEVCFXKXIMKZIELZBJLIBHDATNPTJ