Hi Martin, Stanley and Everyone,
Well I finished fishing this outing last night. I really enjoyed this one. Martin did an excellent job on this outing, with the sounds, currents and really had some very beautiful scenery in this one. It gave you a very enjoyable and relaxing feeling while fishing and having so much beauty in the background that sometimes i wasn't paying attention to the fishing and just enjoying the scenery, even hooked a fish and didn't realize it until the tension scale started going into the red. One of the more enjoyable outings that I fished in quite a while. Martin also included 15 jumpers in this outing. Stanley's work on most of these jumpers paid off and really made this outing more realistic when fighting the fish, Believe me, all of these fish besides the Kokanee didn't have any problems jumping. I would consider this outing as one of Martin's top ten that I had fished. Try fishing this outing it was very ralaxing and caught all 16 species on the surface. With Martin's outings and Stanley's Jumpers made this a very memorable fishing experience. Thank you to both of you. Will post another outing in 4 or 5 days. Haven't decided which one yet. Like I said, try this outing and enjoy.
42 Fish Caught on Surface with Dry Fly. All 16 different Species Caught. Broke my own Personal record on 4 of the fish included in this outing.
In Sw Wondrous Redfish Lake Idaho 1 You Are Fishing For: Jumping Rainbow Trout, Dolly Varden, Landlocked Salmon, Brook Trout, Steelhead, Bull Trout, Mountain Whitefish, Brookie, Cutthroat, Walleye, Smallmouth Bass, Largemouth Bass, Lake Trout, Northern Pike2, Sockeye Salmon M, Plus Kokanee, 16 Species In Total.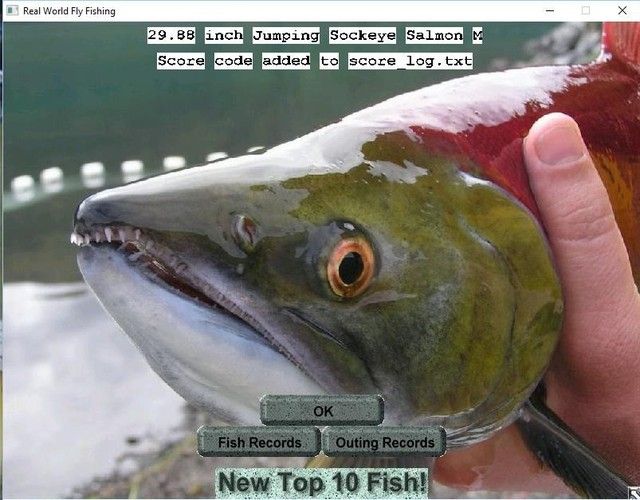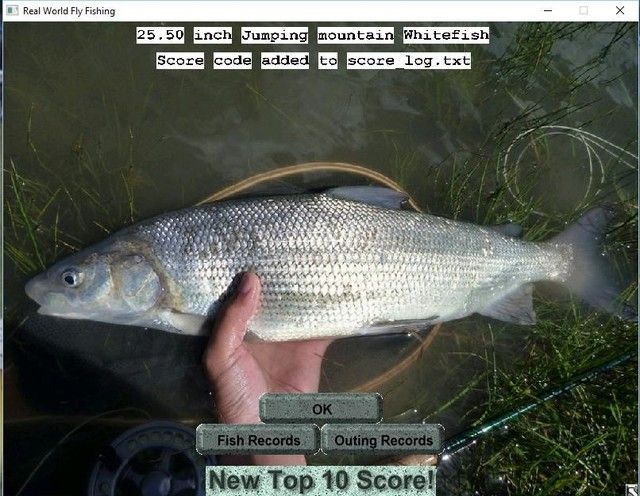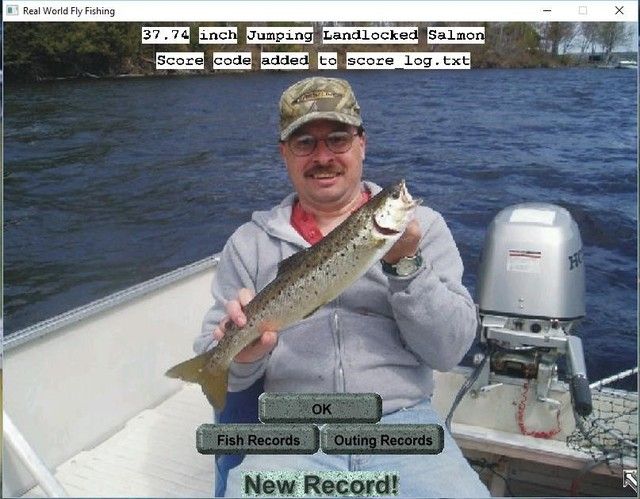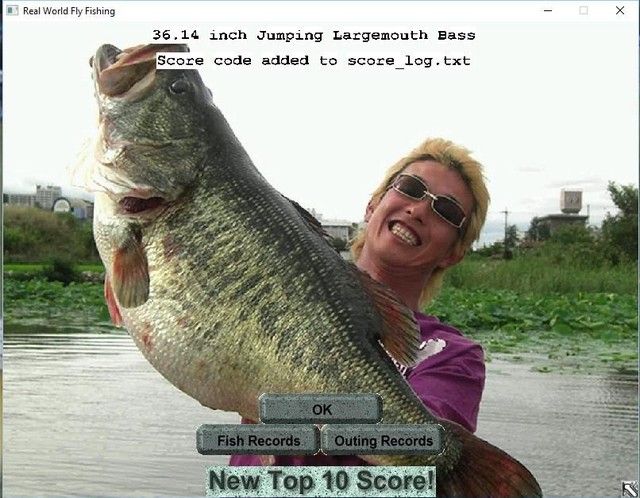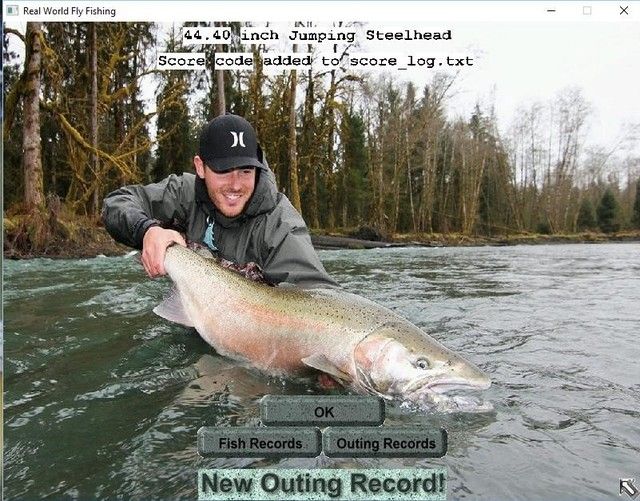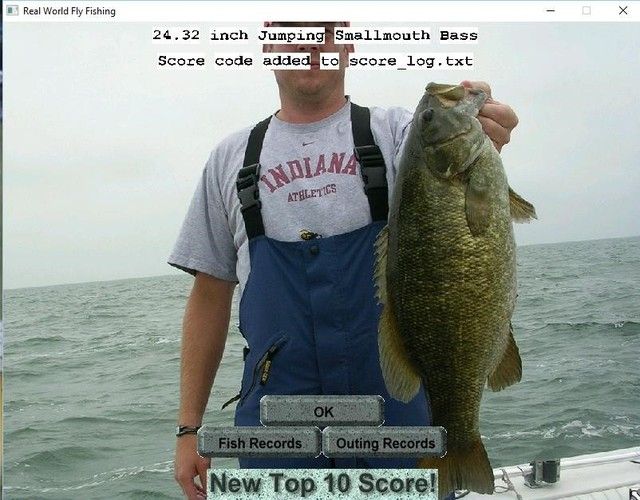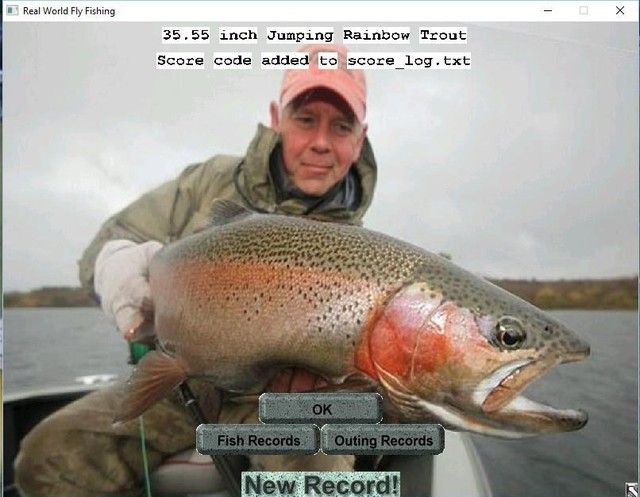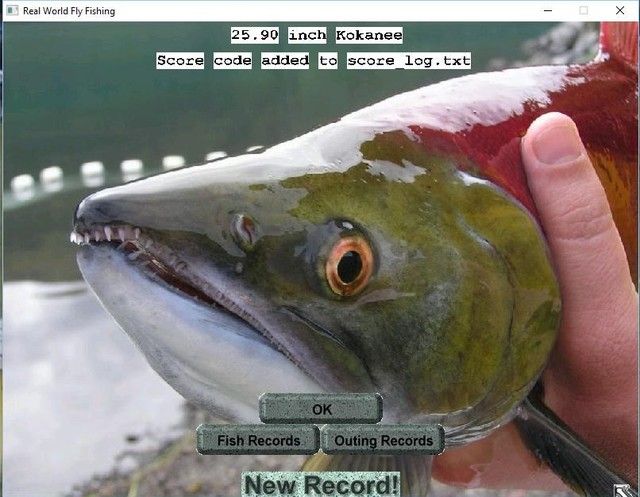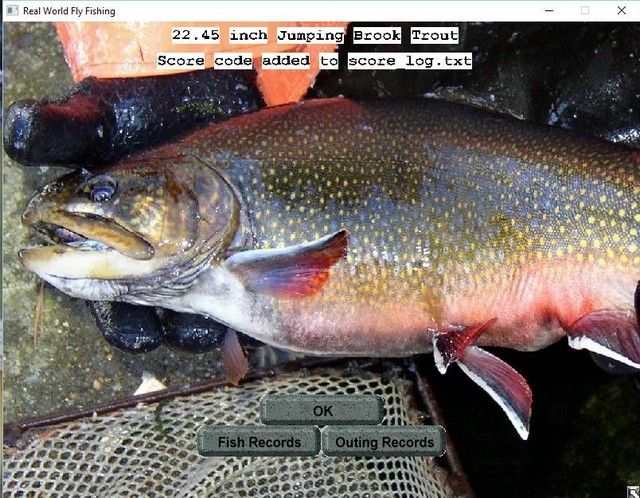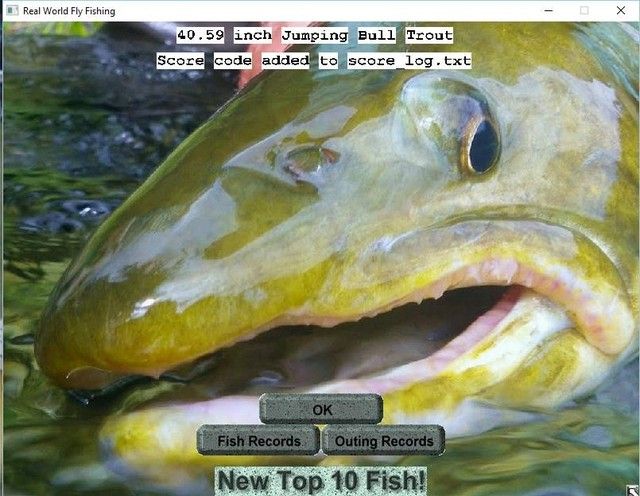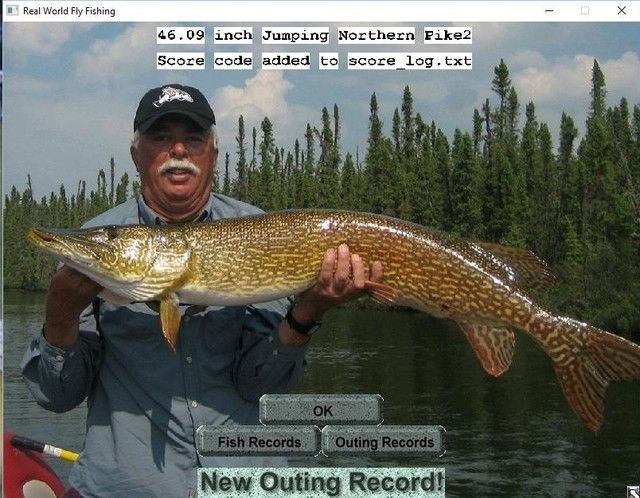 Fish: 21.22 inch Kokanee from Sw Wondrous Redfish Lake Idaho 1; Code: BCLCGCMNYBCCW1691MYEXFYCMOPWUXUAYHQDSZNBEASPTGOAQQZKUTUCOFOAJ
Fish: 38.80 inch Jumping Bull Trout from Sw Wondrous Redfish Lake Idaho 1; Code: GDLJMJNVTOQUS9413VPVEWSSOBIOFMDHUOCKWILPEMXYYHTQVFLIEYRJDKDVR
Fish: 36.57 inch Jumping Dolly Varden from Sw Wondrous Redfish Lake Idaho 1; Code: WTKOCIMEVUOLZ3542PLMEQHSOCVZPISIYFSRAZNDCOZLXNRFHNXDKAMQWGLDL
Fish: 29.88 inch Jumping Sockeye Salmon M from Sw Wondrous Redfish Lake Idaho 1; Code: HMGSTHQZIXIXY5725PZJWUFIRIPGVPMEGWEWLXIOOAPJLWZTHJTPKPDUOQZQU
Fish: 25.50 inch Jumping Mountain Whitefish from Sw Wondrous Redfish Lake Idaho 1; Code: ASTUASJRRROHN3985DMQXEXELONLIBEYWKBHIIBAMXEIFIMVJQQLAHVWXILBQ
Fish: 37.74 inch Jumping Landlocked Salmon from Sw Wondrous Redfish Lake Idaho 1; Code: HABIEIVMAHYQZ2070UCPMGYYNCNLKTIJFQAJYPMNWJANASCGQKBDEJKTMHGUK
Fish: 41.77 inch Jumping Northern Pike2 from Sw Wondrous Redfish Lake Idaho 1; Code: VDXRPLQRSMVUI4741JODLSGOZOUWLOIOHQUQZTXSOPNKGEDFCQEWFAVPZJZVS
Fish: 36.14 inch Jumping Largemouth Bass from Sw Wondrous Redfish Lake Idaho 1; Code: DXRBFNULNSGJX9453WIPWHAHFUWYRBWRVEVZEUHTUKDSCQEWENMOIWUFOPYLS
Fish: 38.78 inch Jumping Bull Trout from Sw Wondrous Redfish Lake Idaho 1; Code: KHEGZDPSPQDCY2867YJTWPHMKOWISTVVDBJKXBBGMKILUGOQVNOUGSDXOKONP
Fish: 44.40 inch Jumping Steelhead from Sw Wondrous Redfish Lake Idaho 1; Code: QWNPBJVXLVMSW5269BMFMRFUPIXBZJZEZWMKIRGOSIRIBJNPVBDUJLYCWFUFD
Fish: 24.32 inch Jumping Smallmouth Bass from Sw Wondrous Redfish Lake Idaho 1; Code: YTXVXXNJDIUDI1148WJBQHJUMPGVXGTGAZGWMEQQPIZVCBZBSCSIJMVPDROCE
Fish: 35.55 inch Jumping Rainbow Trout from Sw Wondrous Redfish Lake Idaho 1; Code: QGYWHCYZAMYES4161HKYQTOVVPLOQTDISJEHZARVDXSKWIUWJYYZAJLZDGTUV
Fish: 40.77 inch Jumping Dolly Varden from Sw Wondrous Redfish Lake Idaho 1; Code: EHILNNGPUKOSO9169ODLXIBFGCGKVPUTGBKVOLBUNNQZPOGBMMWMCALLWTRMH
Fish: 25.90 inch Kokanee from Sw Wondrous Redfish Lake Idaho 1; Code: QWONZTMCKCOQW5269BMFMRFUPIXBZJZEZWMKIRGOSIRIBJNPVBDUJLYCXOIXK
Fish: 43.60 inch Jumping Lake Trout from Sw Wondrous Redfish Lake Idaho 1; Code: PBNFXDWOWWNFJ6020VFPKGNVRVNPXRLEUAYUPLOPALTCEOLRAQWBQOCPSHEOR
Fish: 39.36 inch Jumping Dolly Varden from Sw Wondrous Redfish Lake Idaho 1; Code: GPYLBRIEBNPVR1268ILQHCZUTIKIYAPKUCHOIQHQWDMMJDPLMDKUZIKCYAXPH
Fish: 35.54 inch Jumping Landlocked Salmon from Sw Wondrous Redfish Lake Idaho 1; Code: UJOPZEAKEFSCH5311QATKQERXHZZWECRUWHQMDYQDKUDOZGENYTHIGNDIIRMH
Fish: 19.75 inch Jumping Brookie from Sw Wondrous Redfish Lake Idaho 1; Code: IUQONXTPEEFUN8113YMTRHKZJUFGEOCFKMDIMNMQGCYZMEMFPEAMEJXDKYSFI
Fish: 37.75 inch Jumping Dolly Varden from Sw Wondrous Redfish Lake Idaho 1; Code: VSBYOKDPTZRSV1723BSHCORHIOGRMALOGERCUBUOVPMNAXLHRCBGVXYPKGWTO
Fish: 31.78 inch Jumping Rainbow Trout from Sw Wondrous Redfish Lake Idaho 1; Code: PRUQQLLRHKDAM7299PGVYFEUMHZBH@IITNHWXKUZWXTHBPLTTTBOQMPZKTHHF
Fish: 42.54 inch Jumping Northern Pike2 from Sw Wondrous Redfish Lake Idaho 1; Code: RHHNDAHSKHUOE4880ULWRVFYBUZELCSDSKFXGZKKKOGJTFZLYIUVVUHSJHJNX
Fish: 34.05 inch Jumping Largemouth Bass from Sw Wondrous Redfish Lake Idaho 1; Code: CDBVWQEYICZXJ3410SZCRHOFACMEPGCVYISAZXGQLRFOQDTPXTNGPEIDRARMH
Fish: 20.90 inch Kokanee from Sw Wondrous Redfish Lake Idaho 1; Code: NYQVRPNQKTXUP0082MCUGGRYABHYNIIJEJHOGWMAMGWQBTDLIHKRIRNADMNFQ
Fish: 42.84 inch Jumping Steelhead from Sw Wondrous Redfish Lake Idaho 1; Code: PACSCMNPEMUSS3904TAUFDOPGBNXPNJIMJUDADWTAAKISYAAMIOQXRSMNBBKK
Fish: 40.24 inch Jumping Walleye from Sw Wondrous Redfish Lake Idaho 1; Code: BIAFLAFYDGCKR3055XNOLVODGIRPARBCVXCJYHPLAIMNLIMXVLVZZNIGYHVZT
Fish: 40.85 inch Jumping Northern Pike2 from Sw Wondrous Redfish Lake Idaho 1; Code: KDDXUDWWMQXRB4327RWHKEWXUBMYUSLUXBNUTKROPIQJHCSRTQITRAIOTHOLU
Fish: 28.63 inch Jumping Sockeye Salmon M from Sw Wondrous Redfish Lake Idaho 1; Code: NSSWQXLIHQVND0618CNBJQBYOPGXHOCPHTWIAOKQQYCSJRFOWMOUTBQDKFJNX
Fish: 22.45 inch Jumping Brook Trout from Sw Wondrous Redfish Lake Idaho 1; Code: XJZHWIJZFFCKD3511JUKSHYRINGLZ?PEFATTRYCWQRHJDVKZSICYKGZSPCCXN
Fish: 40.59 inch Jumping Bull Trout from Sw Wondrous Redfish Lake Idaho 1; Code: AKPTHKPHMDVOL9482PUAYIBSOVUAVGCEBETTIJPRIIAWPZTHMPWBPBGEBORMH
Fish: 39.64 inch Jumping Dolly Varden from Sw Wondrous Redfish Lake Idaho 1; Code: KGBBEMPOFIJDI1761WEQRMIGRCWQSPBYVJFTJKKKEZARIQEYZXGRMVTNLFDSY
Fish: 24.14 inch Jumping Mountain Whitefish from Sw Wondrous Redfish Lake Idaho 1; Code: YQYYVOVCSPYFC6702YCAIZFDQNWUHBDBBROXEEPUARPFTNNTMNUKEVKQMHNQJ
Fish: 37.38 inch Jumping Bull Trout from Sw Wondrous Redfish Lake Idaho 1; Code: SOOEDYBYPKYXC6173KTLHNMKIUPNUEFZGBAALXFRUNOXQXDGSOMOPRRQGYHHF
Fish: 24.86 inch Jumping Cutthroat from Sw Wondrous Redfish Lake Idaho 1; Code: OPZVIWBZNGNMK4375IIVZAHLNPLUEVZJTNUICDSOIUWHTKOEISXPBMJVZLQQX
Fish: 21.08 inch Kokanee from Sw Wondrous Redfish Lake Idaho 1; Code: UDRMTOGSZFPCV5048GSJOAOJEVYYQCVPXGVKGDWZIBAFVXHHJVYKSQRGSXBZA
Fish: 35.43 inch Jumping Largemouth Bass from Sw Wondrous Redfish Lake Idaho 1; Code: FJCGWCXANKLOR2083UALWNROECNRXCWKGCQKJSENTHFSYUWPPFAMGMJPQAFYR
Fish: 22.59 inch Jumping Brookie from Sw Wondrous Redfish Lake Idaho 1; Code: MBBMIRNFUOJNV0800DLYTYBOGPGDUPQQAXMIKYKJOWGWGSHXVHNKFSPZNKUFD
Fish: 30.49 inch Jumping Sockeye Salmon M from Sw Wondrous Redfish Lake Idaho 1; Code: MPVOMZSYEEDKJ6878TSYGJFJXUAGWEYMRBFDRYPBVBEGOVFAWDCKVAJOTMHNK
Fish: 46.09 inch Jumping Northern Pike2 from Sw Wondrous Redfish Lake Idaho 1; Code: YNHUMXCBASLTW8675TURBRTLTUETKENEDJVQOWOGLAFXJZBEGHXTJAZSUVCXN
Fish: 24.34 inch Kokanee from Sw Wondrous Redfish Lake Idaho 1; Code: YXACSPFEGKAPF9381DONCRUKUUPFVADZGGLUQNIHECKWXFEINYGJDMQYDBGXW
Fish: 18.24 inch Jumping Brook Trout from Sw Wondrous Redfish Lake Idaho 1; Code: LHLSSKYAGJEJM1480CENSOZRFIKGNXJTNLHQQJDZLQNPNNKWOICORCHOQFCXN
Fish: 20.92 inch Jumping Brookie from Sw Wondrous Redfish Lake Idaho 1; Code: RMUJURJVVWDDZ5258VVLBIXBJUBOR@WAGJNMQQVYGTZFZSORPVIHBJLMNROLU
Fish: 21.27 inch Jumping Cutthroat from Sw Wondrous Redfish Lake Idaho 1; Code: KAMASMEJAEINV9290MXGCWSFXIVXFVVXZMMNLKQTIZFTYOGBVCKUWFXQAPRMH