Hi Martin, Stanley and Everyone,
Well Martin did another excellent job on this outing. There is some beautiful scenes and some open water fishing in this outing. Some excellent
sounds and definitely excellent fishing. There are a few species in here that go between 50 and 60 inches so a little hevier tackle should be used.
Stanley's Ohrid Trout eluded me on surface fishing. I caught 15 of the 16 species with dry fly while fishing all the sites. Like I said the Orhid Trout
eluded my dry flies. I tried fishing 1 foot deep with no success but went to 3 feet deep and in site 1 finally hooked and landed the Orhid Trout. The
landed the Trout and the fish is definitely an excellent fighter and Jumper. Stanley definitely did an excellent job on the rare trout. All around this
was a very enjoyable and spent a lot of time fishing it. Thanks to Martins outing making skills and Stanley's fish making skills this outing was
definitely enjoyable and pleasant to fish. Thanks again for all your hard work and time put into this. It's a shame more people don't take more advantage
of these outings and show their support for such a great fish simulator. Hope everyone has a nice week and Stay healthy and the last I looked their is a
typhoon that may be heading towards Stanley's part of the world. Stay safe and hope it stays away from his area.
In Sw Wondrous Ohrid Lake Macedonia 1 You Are Fishing For::
Jumping Ohrid Trout, Brown Trout, Northern Pike2 Plus Wild Carp, Ferox Trout, European Catfish, Tench, Crucian Carp, Common Carp,
Common Carp Light, Carp Bream, Vimba Vimba, Dace, Rudd, Barbel, Chub, 16 Species In Total.
54 Fish Caught.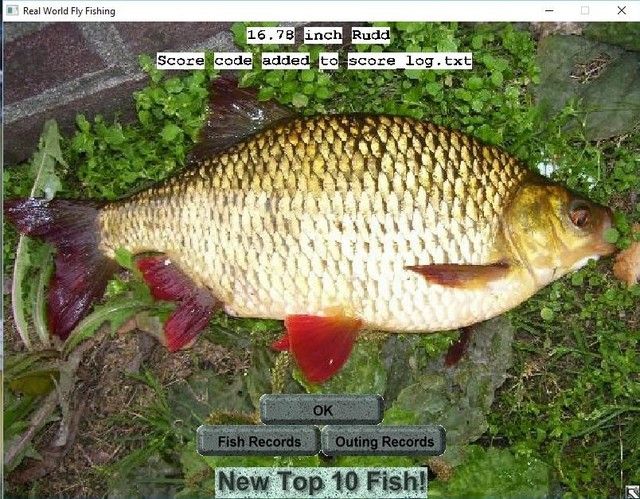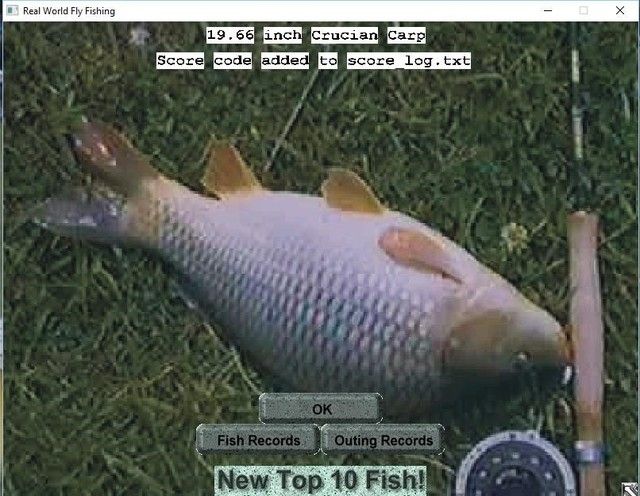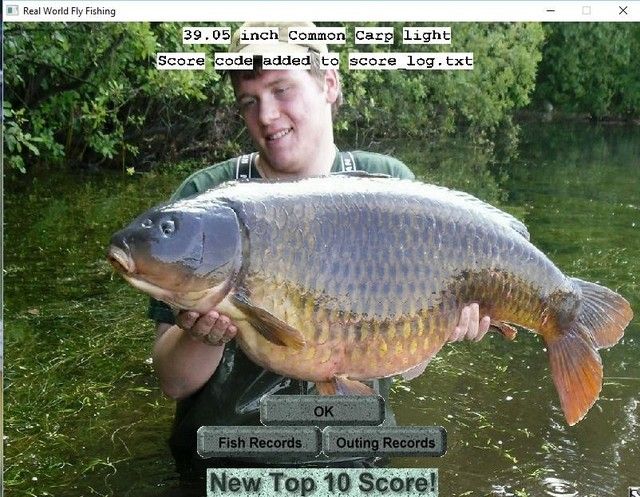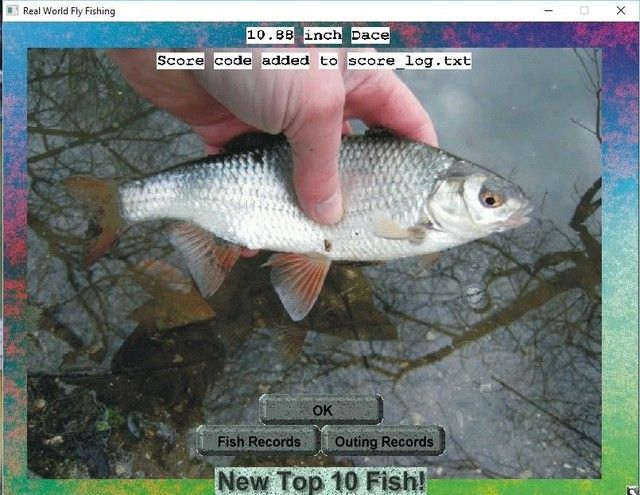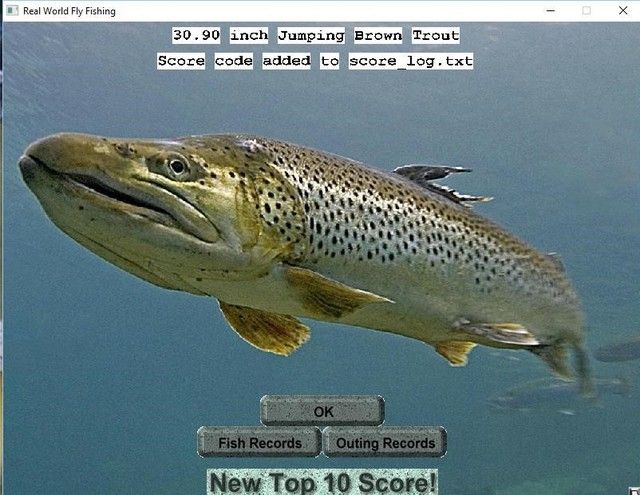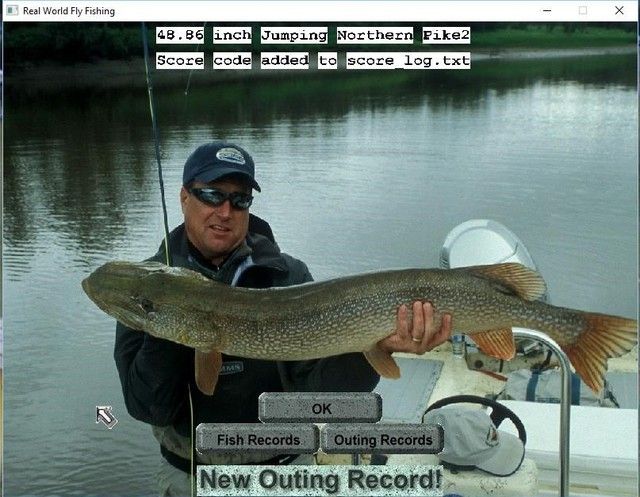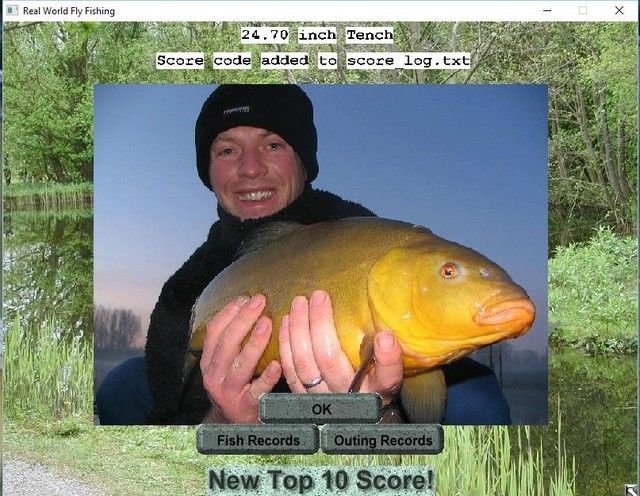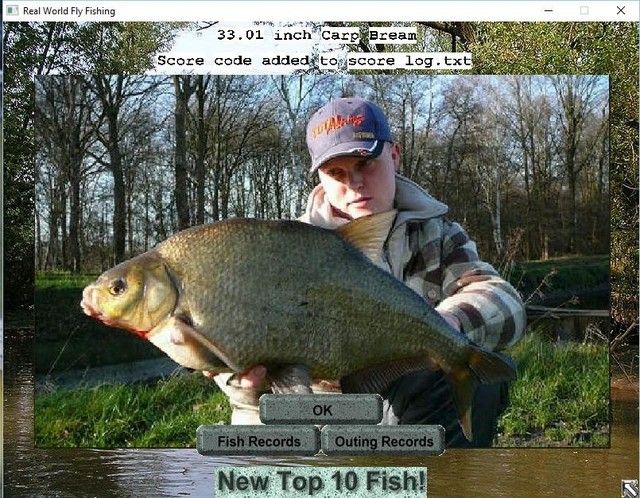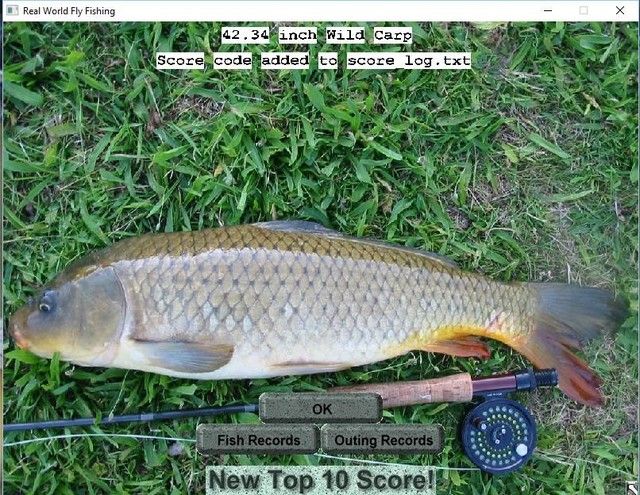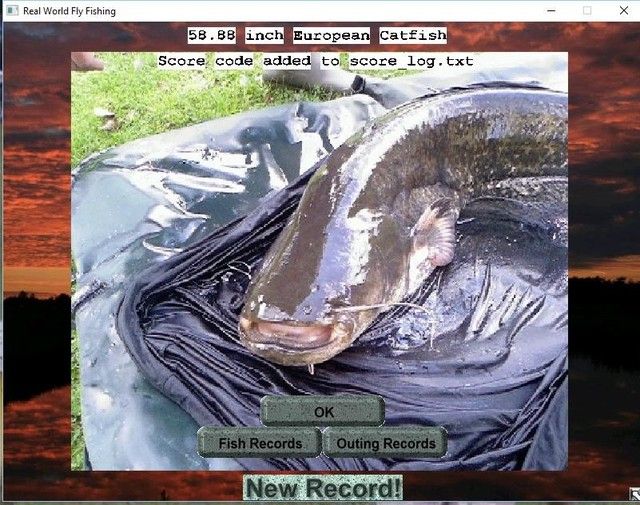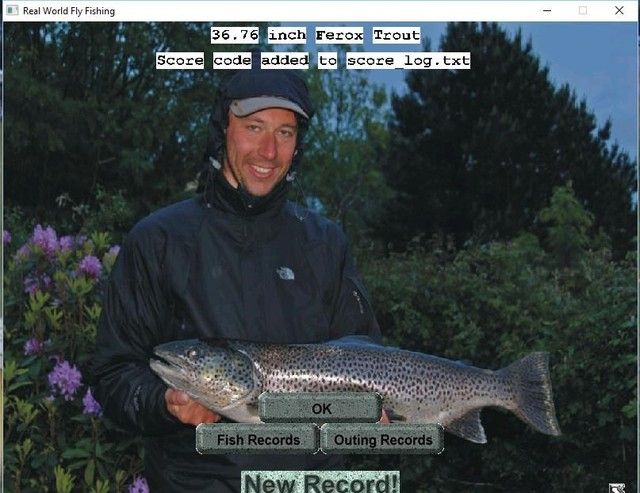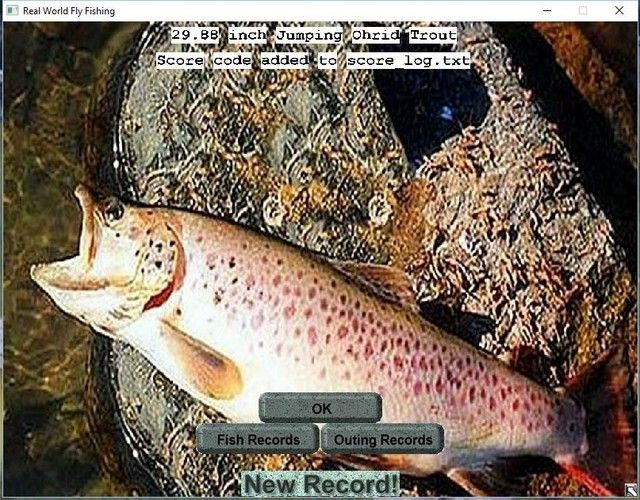 Fish: 16.78 inch Rudd from Sw Wondrous Ohrid Lake Macedonia 1; Code: ICVCBZEBSJXQC5914JAPTLWPLCBKNFJANINYTWWGCBDEKISNTRXLXVNFGTOLU
Fish: 19.66 inch Crucian Carp from Sw Wondrous Ohrid Lake Macedonia 1; Code: NJEVHGECRUIEK3008UYQOKGFYBNDDOFRFNKDDFPLGWLKIDVBLJNGXQOIHEZQU
Fish: 41.98 inch Common Carp Light from Sw Wondrous Ohrid Lake Macedonia 1; Code: RFMVLAUBIWBKO2869GTJTWZSKKOVHBWCCTQPEZBTCQSLOCYMOQFHXSCFZNPWU
Fish: 23.15 inch Tench from Sw Wondrous Ohrid Lake Macedonia 1; Code: DCHMQIMMHDJFF1198QPMVKZKXFOKGNVXATFIEEQOKRYPQYYOCLUHWJSIOWSVN
Fish: 32.08 inch Barbel from Sw Wondrous Ohrid Lake Macedonia 1; Code: BBZXZHDHPDJDG0595ATMEJQCOYEEQTSEQIFMEQWFXMXUATXTUGJZOWZZHADYD
Fish: 39.05 inch Common Carp Light from Sw Wondrous Ohrid Lake Macedonia 1; Code: SPKRNPYDHVRBT9278TIZRXSVGLVEYJZVWAERZGPNUGKXVQOPGKURNKXBNXOLU
Fish: 10.88 inch Dace from Sw Wondrous Ohrid Lake Macedonia 1; Code: CJLMQIFNLYKQV3884RGFZEETGKTFZAIXVYDGFFIIHPOCBJTFKCRVSMBADOWKT
Fish: 19.53 inch Crucian Carp from Sw Wondrous Ohrid Lake Macedonia 1; Code: HQBGCPNOKPNYD3967DWYULOKURFQXJEFMDJMPOAFKKOIZEWSCTGRSPUDMWZVS
Fish: 30.90 inch Jumping Brown Trout from Sw Wondrous Ohrid Lake Macedonia 1; Code: LSNPVBKAFKPFU2212KOYKZYADYBJDQBSGZADOQHEDUPPFFXJKDMPIHNELHQQX
Fish: 48.86 inch Jumping Northern Pike2 from Sw Wondrous Ohrid Lake Macedonia 1; Code: FRGZPCSATTIHT6586XKMGPLNPRMTXXYMTIYYRSPPETXBHFXNEMLWDWEHNBLHN
Fish: 24.70 inch Tench from Sw Wondrous Ohrid Lake Macedonia 1; Code: QXADIMNICCGHM6384SJTDBDFNRVTLGBAHNQBWAYJZBOAGCYHRPLXFMNMFMFML
Fish: 30.31 inch Barbel from Sw Wondrous Ohrid Lake Macedonia 1; Code: GEOBLYFGLHHIJ2639MEJNGYDMSOFRIFMCNGBKQDLENMQDSEZRBTTAHGTMOZSH
Fish: 43.44 inch Jumping Northern Pike2 from Sw Wondrous Ohrid Lake Macedonia 1; Code: VHZBLLRZVQAEN2993FLAJRQICYKOFITPNQQGDBQJDZMRUEAEWASFWWNYZASVN
Fish: 37.90 inch Jumping Brown Trout from Sw Wondrous Ohrid Lake Macedonia 1; Code: IYRFKEMFIPMTS6375UJRQYUCMEUQGQMYRTHGQDFIUNFZALRERPGVMJWMIJCCS
Fish: 33.01 inch Carp Bream from Sw Wondrous Ohrid Lake Macedonia 1; Code: MWOGLEXCSCEMM9257UWWLJAVOXZRODZSEICALPBPYCNVMRPPXVGKYNMWJJKGX
Fish: 42.34 inch WildCarp from Sw Wondrous Ohrid Lake Macedonia 1; Code: PSSCRJEVRECTD8115GDJPOCFRXXTTECEJFKNLTMDWQIZGIWCIHJZVRWKSFRUX
Fish: 25.69 inch Chub from Sw Wondrous Ohrid Lake Macedonia 1; Code: WHYHZKIRMLFEA1897JGVGJANXRYEAUGNFAONWRRDKNZOFLVCPVYRZCROYSDGT
Fish: 43.76 inch WildCarp from Sw Wondrous Ohrid Lake Macedonia 1; Code: FBMNRRGGIOSMP6699DBGJZCGUXIHGHBQUVPVBBBEQIPEJWWTSSGJJGQFOBLWD
Fish: 32.90 inch Carp Bream from Sw Wondrous Ohrid Lake Macedonia 1; Code: ZVKVGAQHYVMGL4963AZMITGIYLAUELCXIZUKHLABVSCLDKYIWBWPRCPTQWIXK
Fish: 36.61 inch Ferox Trout from Sw Wondrous Ohrid Lake Macedonia 1; Code: UDMTDKAOAURDV5048VKUAHNORREYUCVPXGVKGDWZIRODOAIZJBYKWUOGTYNLW
Fish: 34.03 inch Barbel from Sw Wondrous Ohrid Lake Macedonia 1; Code: IUITZVKLFTDAN8113NEEDOJEWQLGIOCFKMDIMNMQGSMXFHNXPKAMINUDLWXFM
Fish: 32.17 inch Carp Bream from Sw Wondrous Ohrid Lake Macedonia 1; Code: QOUCIPETGFQTU9876KUAAVJNFDKZQOFCNPEVASDEOBKUELOTGFSJUBFJBOXFM
Fish: 53.45 inch Jumping Northern Pike2 from Sw Wondrous Ohrid Lake Macedonia 1; Code: FRGZPCSAUYGST6586XKMGPLNPRMTXXYMTIYYRSPPETXBHFXNEMLWTAEHNKEID
Fish: 42.26 inch Common Carp Light from Sw Wondrous Ohrid Lake Macedonia 1; Code: GVHUKRPDFBQRD3632IKLPZOIZYSBEDVERRSUOYBZACVINJPSZMGRTCDHJKULA
Fish: 31.11 inch Carp Bream from Sw Wondrous Ohrid Lake Macedonia 1; Code: IJGWLUJIHTVAN9281CNNYKKAKEADAWRGSXKVONITFNGVOTJCUDJKCNTMWYULA
Fish: 17.90 inch Vimba Vimba from Sw Wondrous Ohrid Lake Macedonia 1; Code: IENDGXCATCRYR9945TDYHXAFCEZTVGFBDZCGVOGYRHMSIGUEDQNYWYOSTTEID
Fish: 46.17 inch Common Carp from Sw Wondrous Ohrid Lake Macedonia 1; Code: SKFUWYWGMRJSX0830SGKHJASFLMVWLVYACWCHONZFJRTOWIRYXHFNELHKDZSH
Fish: 43.24 inch Common Carp from Sw Wondrous Ohrid Lake Macedonia 1; Code: EMOHBDDZHYUUK8525LFDAKKNTYOTSNZRUASKHLEIBIQTPDORCFJZAKNFCMEID
Fish: 21.46 inch Crucian Carp from Sw Wondrous Ohrid Lake Macedonia 1; Code: HCHMYIBNABRKP6011MXYISDODELUSTWKVGPRBHVNDNQZRBXPAXRRIQJOAVIXK
Fish: 30.73 inch Ferox Trout from Sw Wondrous Ohrid Lake Macedonia 1; Code: JQINSSDHUAUJE1574SUVOCQMKEQMBHFCOXXQAUDSQMOSESMPNIBWXKDKVRHHW
Fish: 51.23 inch European Catfish from Sw Wondrous Ohrid Lake Macedonia 1; Code: VXWXDISOGYWMJ0181ZUHFIZPWKNTS?PLUCYJMAECRLTPAMTXIVXTVDAIQLFBL
Fish: 44.51 inch Jumping Northern Pike2 from Sw Wondrous Ohrid Lake Macedonia 1; Code: MKIRVIQWSPWRN5400HZCIDULJQWXQHMPDCYWZGFOGLZABMSUOXOYJMTCRBTIQ
Fish: 40.32 inch Common Carp from Sw Wondrous Ohrid Lake Macedonia 1; Code: JNPLGVWDBRGNX6447MNUZUMVNDGLLCPYQHERKLCWBVECUEAHHUDXCPSETQDYD
Fish: 16.13 inch Vimba Vimba from Sw Wondrous Ohrid Lake Macedonia 1; Code: CSKBHXXWAIVFO1482ZVQUCYMOXEZYREVPEPLBNDNRPSPDRDKVLKQJGBDFKXFM
Fish: 35.65 inch Barbel from Sw Wondrous Ohrid Lake Macedonia 1; Code: DEDIWMEZJZFYV3119FZHTJFQOHATKOJQQJUYGVZFRYHLOWAFMJKCWMTWYFCXN
Fish: 58.88 inch European Catfish from Sw Wondrous Ohrid Lake Macedonia 1; Code: AZBDWYPUOTSKQ6574HZDQWMLQVGVWSEEAZQECZMGPYVYCVDCKHTLJLGDNQJNX
Fish: 11.70 inch Dace from Sw Wondrous Ohrid Lake Macedonia 1; Code: AFXVYLEHZXNXP9035JSKLMQVSIMNPIXGNFLDPRNEMTDRCQGBDIIPVVYSYZTAA
Fish: 17.34 inch Rudd from Sw Wondrous Ohrid Lake Macedonia 1; Code: HDZDUBEZKGKBF7117CSPFFIVNHHAA?YGLYSIPPNJDQYTDJPGOFZCJRSZEIBEN
Fish: 21.18 inch Crucian Carp from Sw Wondrous Ohrid Lake Macedonia 1; Code: DPGFAFVTHILMV4048TZXCDDAMNFKVGBPJYNLEVDKJLVEFKMAHZBERZUNRTONP
Fish: 30.72 inch Ferox Trout from Sw Wondrous Ohrid Lake Macedonia 1; Code: IHWEMMAUFIDNY4260MSVGPDQQOFIKDVGBHVFLWZTYYWHRVHLJETPRTRQKKUFD
Fish: 34.58 inch Barbel from Sw Wondrous Ohrid Lake Macedonia 1; Code: GLPGRPYPZGKAU5906EGLYJMLPGDEAHFJOUDYEZPYHZPIHKUWSMETPVMBZMFIM
Fish: 33.06 inch Carp Bream from Sw Wondrous Ohrid Lake Macedonia 1; Code: KZAWZYGNBUKHS7977ZVWYKCLMBTSSCORAEHCPJZQHSGCQQKARMJDKBPVSUZBF
Fish: 23.99 inch Tench from Sw Wondrous Ohrid Lake Macedonia 1; Code: NFMILBGAOEUTF5766QBDGRUOVAOZFVVQZOOFZXWUJUSBNZZUQEHXYDLZKKFYR
Fish: 35.53 inch Barbel from Sw Wondrous Ohrid Lake Macedonia 1; Code: QZVZPQEEEFAMC0405JBFXQISINIQPGPBXEFJYZHBGPQNEAAXBNBKOTGAMRIKP
Fish: 39.05 inch Common Carp from Sw Wondrous Ohrid Lake Macedonia 1; Code: PGKTLMURIVSXE5468HXDXSCWEHQMVHPJIZGBHLQCWZTEDEAPQJKNGQLJVTJFI
Fish: 24.15 inch Tench from Sw Wondrous Ohrid Lake Macedonia 1; Code: CZIQGZUKWLWYZ4071LSIRRDVQFNZMQFTFMMJNEPSVANHHKMGWWWQIXHKXEBXF
Fish: 40.06 inch European Catfish from Sw Wondrous Ohrid Lake Macedonia 1; Code: CQSMEEVFAOACG7261DEXVLADARCGIRIUCOADZWUNKBJBFTBBLNUVXMHHUGMAV
Fish: 36.76 inch Ferox Trout from Sw Wondrous Ohrid Lake Macedonia 1; Code: STPFUVONKUHMQ7448AGIGWKVKRMNSCSWGBIHDWIEQAVZIMSWJHABXPSKNTJGP
Fish: 29.18 inch Chub from Sw Wondrous Ohrid Lake Macedonia 1; Code: WBIYNLXOIWCZO8323GKQUISHSYNBQ@AMELVHQJPTGFEYVJXECSDCARVSOWFBL
Fish: 35.76 inch Barbel from Sw Wondrous Ohrid Lake Macedonia 1; Code: OGLUGDPPREQPR7565PWSTYTBZZWQIDCLTQQCGVPJYLGZKWEJXPDTLKHSAKNLW
Fish: 23.01 inch Tench from Sw Wondrous Ohrid Lake Macedonia 1; Code: PTRIKFLSHMUXC9211HMRXGQOZLNAXAWIUFWEZCEZETQTSQGBEYRCVPGNZJOPY
Fish: 34.05 inch Ferox Trout from Sw Wondrous Ohrid Lake Macedonia 1; Code: BRKQPWTZAEYEK1663UFYEXPMYSFZVJPAAWOOUPKQLYFRYCYUGBWUEHNBBGUTQ
Fish: 23.03 inch Tench from Sw Wondrous Ohrid Lake Macedonia 1; Code: UVDAJFMCMRYWO9266SZLBSSBELXKPTGMXLLCRTUJDQXWJHDJFCTTHVCEFWDGT
Fish: 29.88 inch Jumping Ohrid Trout from Sw Wondrous Ohrid Lake Macedonia 1; Code: DSEFOWSLTIBLJ0185KBXUQYUYSQNLDSTKJNSUDEGYDFUOYZQOGZCMUFLMWEID