Hi Everyone,
It's been a while since I posted on an outing. I decided to do this one and try to catch Stanley's 80 inch Jumping Arapaima. I hooked 2 of them while fishing all the sites and after about 20 minutes of battle they worked their way to the left side of the screen and stuck there. Tried everything trying to get them to move to no avail. Caught the other 15 species that was included in the outing and caught all fish on the surface with a grasshopper. There is definitely some hard fighting fish with some great jumpers. Martin did an excellent job on this outing, had some tricky currents which made it a little hard to get to the fish that were sited, but after a little trial and error got the fly to float in where was needed and hooked some nice fish. There is definitely some good scenery with a few small waterfall scenes and all sites had other good scenes in it. Thanks Martin for another great outing and will always look forward to your new ones especially with new fish species in it. Well in a few days will try another one and get it posted. Here it's been hitting a little over 100 degress Fahrenheit for the past 5 days, just too hot for me to even try some real fishing. Also only had about a half inch of rain in the past month. All the major t-storms in the plains come our way but disipate right before they get here. Thanks again for another great outing and Stanley's jumping fish always put an extra kick to them to make them more exciting.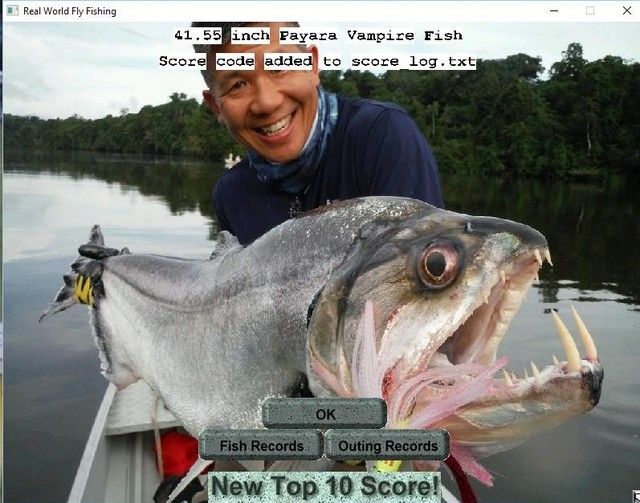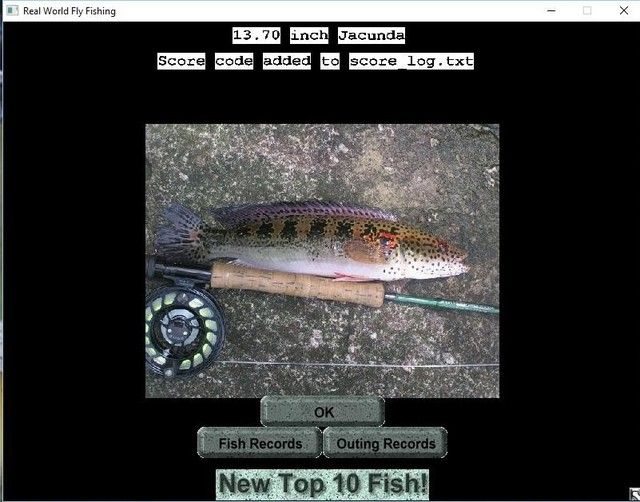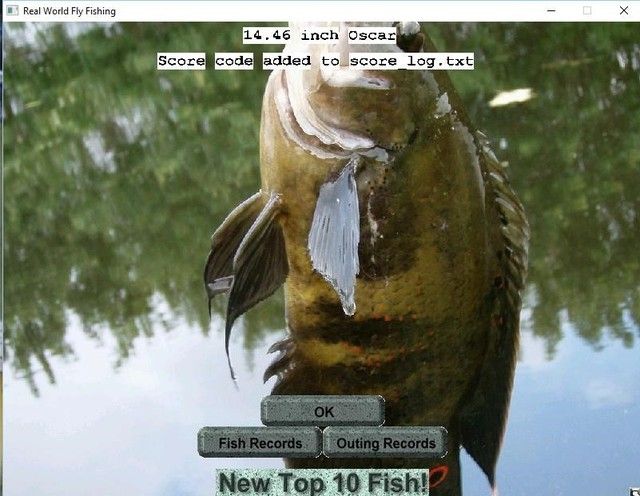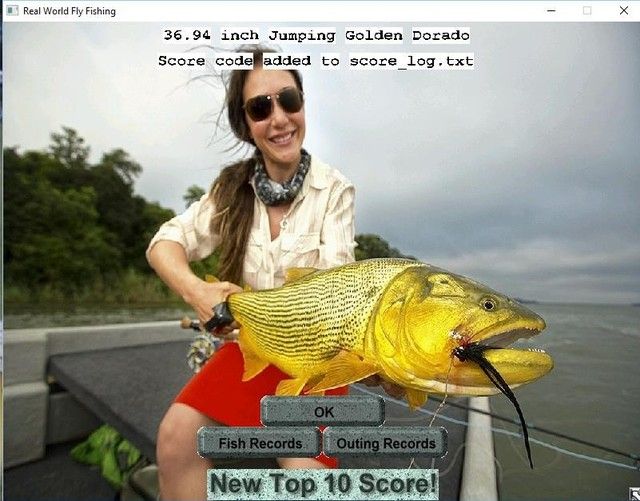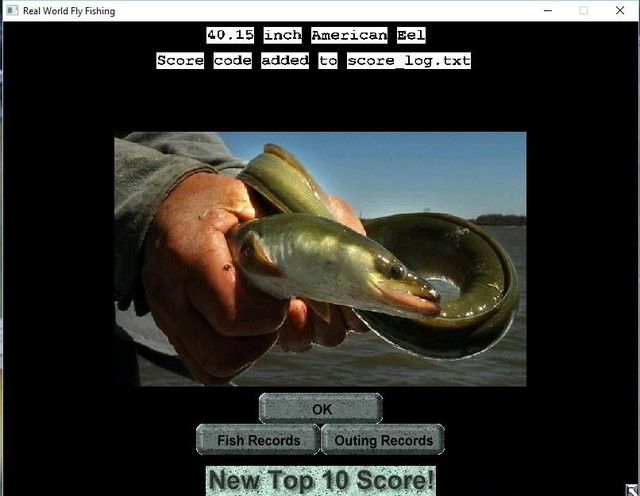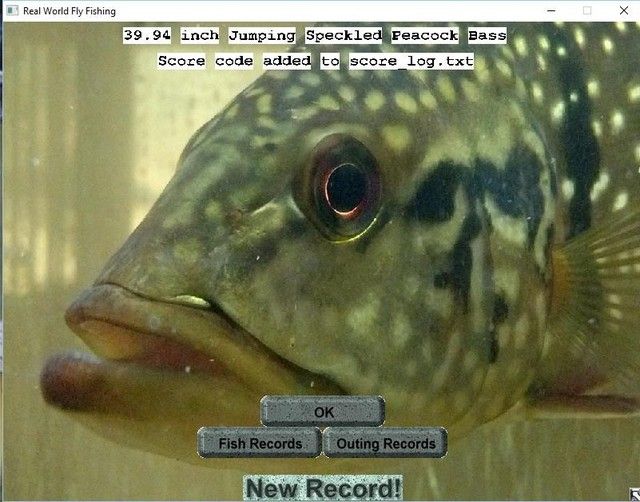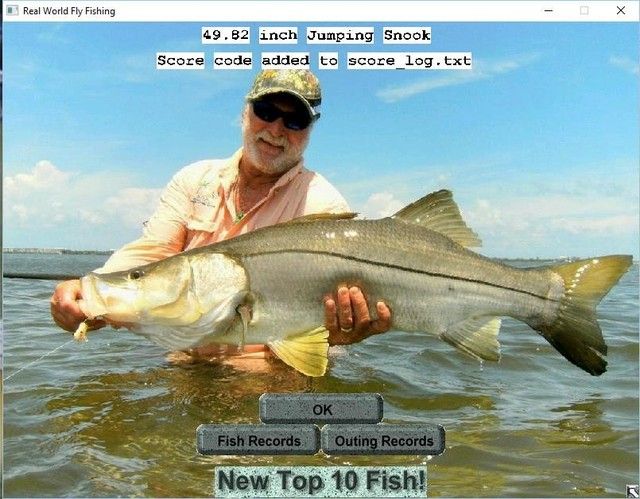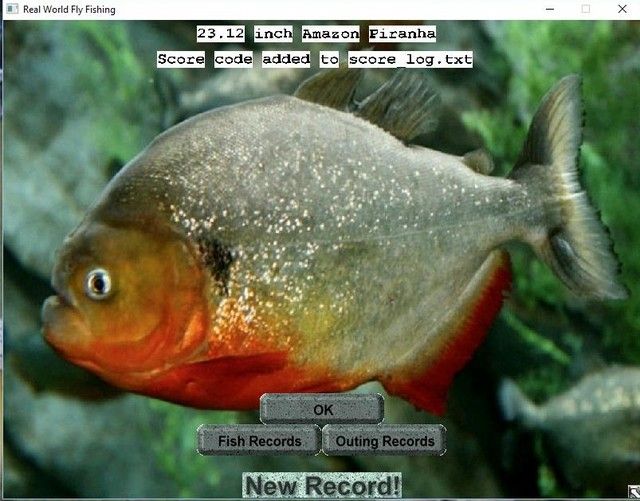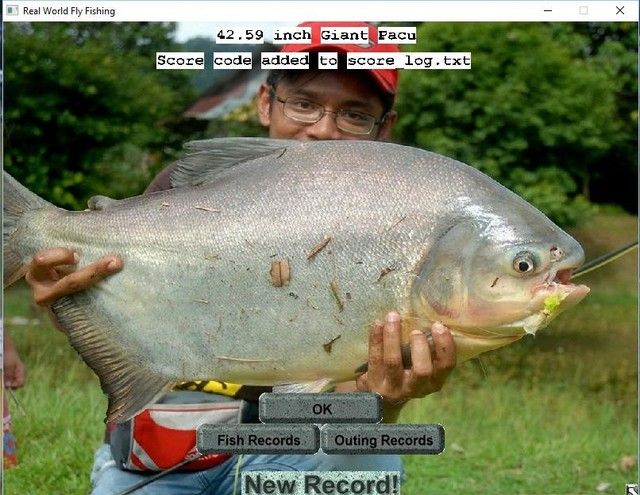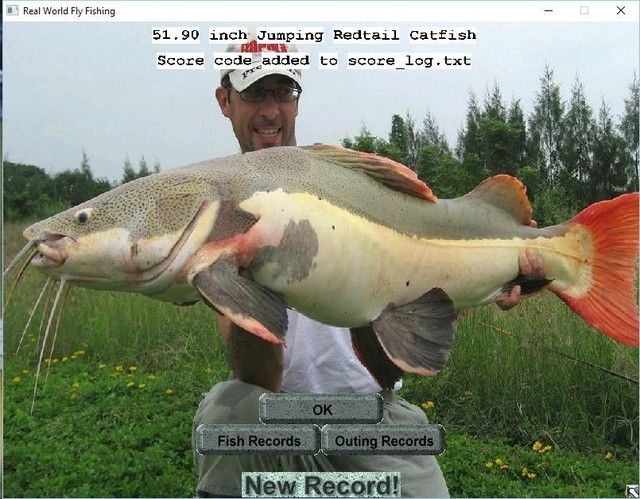 In Sw Wondrous Rain Forest Of Amazonia 1 You Are Fishing For: Jumping Arapaima 80", Golden Dorado, Snook,Amazon Silver Arowana,
Redtail Catfish, Speckled Peacock Bass Plus Pleco, Barred Sorubim Catfish, Amazon Piranha, Bicuda, Tambaqui, Giant Pacu,
Payara Vampire Fish, American Eel, Jacunda, Oscar - 16 Species.
Fish: 35.98 inch Bicuda from Sw Wondrous Rain Forest Of Amazonia 1; Code: VDPHDVHBSGWPI4741YRTGAWOVLKONOIOHQUQZTXSOPXKFPLALIEWHKTPBSAMF
Fish: 21.20 inch Pleco from Sw Wondrous Rain Forest Of Amazonia 1; Code: SZWALZFUNRFOC8902KNTIYKOYLIIHWQYZPTNJXKOMTMZGXYWWWEQECPHXDLTS
Fish: 46.20 inch Jumping Amazon Silver Arowana from Sw Wondrous Rain Forest Of Amazonia 1; Code: AZTAYJCBNHPUQ6574WCTLECLMSWNYSEEAZQECZMGPIRAIDKFTTTLBIHDPBAMF
Fish: 36.58 inch Jumping Speckled Peacock Bass from Sw Wondrous Rain Forest Of Amazonia 1; Code: NDOPRHXAOZZIX1744ZTOVCGWBEKCZUZPIXZXFFVUCYNPWJEGHSRJFGTDZIWKT
Fish: 46.78 inch Jumping Snook from Sw Wondrous Rain Forest Of Amazonia 1; Code: OCRGQFXBOVLAM8322IKONZSWLLGAMBSKKILEKEERBBRZVAPNMEQSZLFJCASVN
Fish: 40.34 inch Tambaqui from Sw Wondrous Rain Forest Of Amazonia 1; Code: FORCZWQJASSAN1449SNIIIYRBZMLXSIQUAXZBSOBPMINDZSIOKOYGHUJWVKBS
Fish: 41.55 inch Payara Vampire Fish from Sw Wondrous Rain Forest Of Amazonia 1; Code: NCRHCPFSWDGUZ0629XOTQAIRQSKKRXFLAGNGRXDYCNEVKBUHTKJHVFBBUVKBS
Fish: 21.40 inch Amazon Piranha from Sw Wondrous Rain Forest Of Amazonia 1; Code: QXTPTUHYCZFDM6384SUYMCUAWSFLJGBAHNQBWAYJZLKCMKFKABLXNOOMFUHAE
Fish: 13.70 inch Jacunda from Sw Wondrous Rain Forest Of Amazonia 1; Code: ZAQZBEXGZSOGL4428XZEEHOBMSXXNXTDMODTGVBDTUFMFFYLCFEIKNZWWVLWD
Fish: 38.02 inch Barred Sorubim Catfish from Sw Wondrous Rain Forest Of Amazonia 1; Code: AYAAOIGZWQWRZ5359UWQGCDFBFEWYWCZSAMNOQVKIFJGXNSOFDLASHPSIURUX
Fish: 39.98 inch Jumping Amazon Silver Arowana from Sw Wondrous Rain Forest Of Amazonia 1; Code: NXEKZOVZBEERY9956AAHWMITLLXZHMGMWREXSNUENDXWPOBHVRCGLWBXYKVOI
Fish: 13.53 inch Jacunda from Sw Wondrous Rain Forest Of Amazonia 1; Code: QUZOKZUHJYSJG1039NMPXUQJZZVKUILDJFXCGAXOKUAUDWTUUMNYSTCOLZQPC
Fish: 14.46 inch Oscar from Sw Wondrous Rain Forest Of Amazonia 1; Code: AHZNZLNCAKGVF4356ZQHMINAOZSAHJMZDWATRIWVURAPFWPVXSYCHMSFNKRWR
Fish: 13.88 inch Oscar from Sw Wondrous Rain Forest Of Amazonia 1; Code: RMDZWBARVPDZZ5258KYBWQNBFRRGT@WAGJNMQQVYGTJFYDWMYNIHNPJMQWYNB
Fish: 36.94 inch Jumping Golden Dorado from Sw Wondrous Rain Forest Of Amazonia 1; Code: QCWNLCXGXLKZV6829XIKYQUYBYSWUASHMCIJVKHEPCRBAPYKYTSXNBOQIXHHW
Fish: 40.15 inch American Eel from Sw Wondrous Rain Forest Of Amazonia 1; Code: IACYKPAGSXAJM1693UBZENGDESZBZFVIXAYIRFNGVXXSTKXASFIPADMJXCBXF
Fish: 41.89 inch Tambaqui from Sw Wondrous Rain Forest Of Amazonia 1; Code: CBQDTTLPHZPPT9399DZUKJZCSSKMBFGVASDSXGXZDKGSRIZUWMXKGMFHJLXSJ
Fish: 14.63 inch Oscar from Sw Wondrous Rain Forest Of Amazonia 1; Code: IVCRKYLZOZYLM1238PUMJRHFYMNPOTWBSLOZAVEMFFRTXFMAUNIWPUMFUEYTZ
Fish: 43.22 inch Jumping Snook from Sw Wondrous Rain Forest Of Amazonia 1; Code: BWBHQHKNMYFXF0031CPFTWIZSSBLDHBXMTVDFGVLHFMWKWLWFZKGAXAVGVPIY
Fish: 35.51 inch Jumping Golden Dorado from Sw Wondrous Rain Forest Of Amazonia 1; Code: WWJSMRFIOMAMG8769JVDGGBBHSURHFJFEVLYQZOZQXUBGMLHWTVBXJVORNTOV
Fish: 13.28 inch Oscar from Sw Wondrous Rain Forest Of Amazonia 1; Code: SKVKBIRMLKKDX0830SRPQKRNOMWNYLVYACWCHONZFTNVUEPUHJHFVFMHMOQJO
Fish: 39.94 inch Jumping Speckled Peacock Bass from Sw Wondrous Rain Forest Of Amazonia 1; Code: OCRGQFXBOOLQM8322IKONZSWLLGAMBSKKILEKEERBBRZVAPNMEQSPPFJDDMPD
Fish: 49.82 inch Jumping Snook from Sw Wondrous Rain Forest Of Amazonia 1; Code: ZBAWQFPIKLRDK5533ZWHJKVHFEPPNBVAUFPKUETZSXNGRNIKQVMTJSIHDAWHJ
Fish: 21.59 inch Pleco from Sw Wondrous Rain Forest Of Amazonia 1; Code: TDYJHZGCPSNSH6144RAFUJMLFZRAX?IRFXXMONUFBNXIBBUDZTJZRUKQWWDVI
Fish: 40.03 inch Giant Pacu from Sw Wondrous Rain Forest Of Amazonia 1; Code: YLQDIZPYZCQRG4454FVBUTEILLDCELYENTGIMFMHETGBLMPIFSHXAQVWCNUTQ
Fish: 38.88 inch Payara Vampire Fish from Sw Wondrous Rain Forest Of Amazonia 1; Code: MYPYGPECTYTRC1479YJHEPXBBEASUWVSUZRINGKGFSTLPXYIYFEXHNGRYJGEM
Fish: 38.71 inch Payara Vampire Fish from Sw Wondrous Rain Forest Of Amazonia 1; Code: UMLYPUBRXBNZN2658DKSMGZBQFYSOCSOSEHPVLZESBOTOZAHDXRYELWBFRILE
Fish: 23.12 inch Amazon Piranha from Sw Wondrous Rain Forest Of Amazonia 1; Code: XXVOYRZMOWWTS0487OWBAASMVYRHCOQIWWNOXXHOXWHSCJQFDWSYCQJHZHKYH
Fish: 42.60 inch Giant Pacu from Sw Wondrous Rain Forest Of Amazonia 1; Code: MYGUESRITCSPC1479YJHEPXBBEASUWVSUZRINGKGFSTLPXYIYFEXHNGRYRVUG
Fish: 13.17 inch Jacunda from Sw Wondrous Rain Forest Of Amazonia 1; Code: XMQUVPSWYPOPK9856DWJVXSIBMGERWFJDIUAHYDJFJBYLVEJIOAXGLJRKYFML
Fish: 42.00 inch Giant Pacu from Sw Wondrous Rain Forest Of Amazonia 1; Code: TMVRLHOPGSHYA3755KMAUZZEZPUCZPWXIUJRCVXKMNBODREIKCLMJFSLWCHHW
Fish: 21.74 inch Pleco from Sw Wondrous Rain Forest Of Amazonia 1; Code: UNWFQOSEGTGNM3554PMFWBPHFVIJU?MSAELOJUQHAEXNAHKGRNZJOMGMLLLES
Fish: 37.23 inch Barred Sorubim Catfish from Sw Wondrous Rain Forest Of Amazonia 1; Code: IWWKXNOAHFPID2334COATMQLVBXPUPYXBCSQOEWQNQRNJVWRIVQZZVWQZGWHJ
Fish: 39.18 inch Tambaqui from Sw Wondrous Rain Forest Of Amazonia 1; Code: GDVJYMERTPNKS9413VPVEWSSOBIOFMDHUOCKWILPEMHYXSBLEXLIWMPJIMQJO
Fish: 42.46 inch Jumping Redtail Catfish from Sw Wondrous Rain Forest Of Amazonia 1; Code: SRFIFPUQIIMMJ3499HAMPVYCFVHNKBWWNJTZBXYFJEINYWXIHVKFMOAOBOMPD
Fish: 20.57 inch Amazon Piranha from Sw Wondrous Rain Forest Of Amazonia 1; Code: MHUIKBJVYYKQH0184NAQPOJOABHEAJWSFUFPIYESREKUYGNPQUJZWSJWAMLTS
Fish: 37.52 inch Jumping Golden Dorado from Sw Wondrous Rain Forest Of Amazonia 1; Code: NKOVPXRYBVBBB4104WDLTNFLRONVLTZNNMWUROGHFJIGABUVQDVJUTZLPWGXW
Fish: 41.16 inch American Eel from Sw Wondrous Rain Forest Of Amazonia 1; Code: BNPGPQMNXKKFF3423YYECQXGGIAZXPFZRVJYQYSYWFIJRGBQUQILHMTSEGMPD
Fish: 51.90 inch Jumping Redtail Catfish from Sw Wondrous Rain Forest Of Amazonia 1; Code: TEVXPGQLAXQIY7340EUSWEDRCOBZDUCVNOJDCWMBIYFCNREVNJRCAVCBBRSSC
Fish: 38.00 inch Jumping Speckled Peacock Bass from Sw Wondrous Rain Forest Of Amazonia 1; Code: LEUNQBFQWKREF6343EXMLGNAIPBFXATWPDOJAJKDEHNHDKFBRLEPYRUHAWGGG
Fish: 46.15 inch Jumping Redtail Catfish from Sw Wondrous Rain Forest Of Amazonia 1; Code: NRPJVOKAXZAGE7793IPGMOCSWUGFZJALZTTRLFSMJVDYWMDKQOGJLKFSHBWHJ
Fish: 43.31 inch Jumping Snook from Sw Wondrous Rain Forest Of Amazonia 1; Code: UJOPZEARENRFH5311QATKQERXHZZWECRUWHQMDYQDKEDNKOZWQTHKQLDLHOPY
Fish: 41.94 inch Jumping Redtail Catfish from Sw Wondrous Rain Forest Of Amazonia 1; Code: QXQCVSWCDTHFM6384DRIRUEAAVPTHGBAHNQBWAYJZLKCMKFKABLXDSOMFMFML
Fish: 41.70 inch Payara Vampire Fish from Sw Wondrous Rain Forest Of Amazonia 1; Code: JGBDIDPTOXGBU2868TIWUVQJWJZAXLOADZHUQDIRXTXMWURVPUSYTZNWHITDC
Fish: 37.48 inch Giant Pacu from Sw Wondrous Rain Forest Of Amazonia 1; Code: IVQCMQQZPWXWM1238ARWOJRFCPXXMTWBSLOZAVEMFFRTXFMAUNIWPUMFTGSSC
Fish: 40.42 inch Tambaqui from Sw Wondrous Rain Forest Of Amazonia 1; Code: SOYEPBSUPNYBC6173KTLHNMKIUPNUEFZGBAALXFRUNYXPILBBGMORBPQKZQJO
Fish: 36.88 inch Payara Vampire Fish from Sw Wondrous Rain Forest Of Amazonia 1; Code: IHGEKFYSFOEDY4260JKWCYFKMCDUKDVGBHVFLWZTYISJXDOOSQTPZUSQNAUYV
Fish: 36.43 inch Giant Pacu from Sw Wondrous Rain Forest Of Amazonia 1; Code: MLQFUBNVBQXUE8526UFUTYUMHPQOYDOTLUBNNPXKGYVWSCJWLZWAAOEFYPFML
Fish: 44.64 inch Jumping Amazon Silver Arowana from Sw Wondrous Rain Forest Of Amazonia 1; Code: GFZATJXBVECAH3544ZRBGCYWSIAXVMZIKEJSYZVPLARMVQDBWVBWHGQWTEUTQ
Fish: 38.53 inch Jumping Golden Dorado from Sw Wondrous Rain Forest Of Amazonia 1; Code: XNBQSQCMIXJCA0972IZWFRJOYBQDXAZGLZXRVHMNMUCSXDWAWEIZQESBOHNFQ