Hi Martin, Stanley and Everyone,
Well after fishing Stanley's Minnesota Fall outing, I had a lot of heavy fish to fight in this new outing from Martin which he included Stanley's new Jumping Red Mangrove Snapper and it definitely knows how to jump. Besides this being a saltwater outing from Martin's favorite neck of the woods with a few scenes of open water, the rest of the sites had some very beautiful scenery and definitely had some nice sounds to it. Watch when you're fishing this one, one time you'll get a small fish and the next time you might get a monster, like the Black Tip Reef Shark that went over 77 inches and gave me the fight for my money. Had to fish anywhere from the surface to 6 feet deep in order to catch all 16 species.
Another most excellent job by Martin, which is greatly appreciated with all the time he spent to bring this outing to us especially with one of Stanley's new Jumping fish.
Thanks Stanley for spending the time to make this fish for us, which will definitely give you a long hard battle and if you're lucky enough you may land a few of them without them throwing the hook on you.
Lost at least 10 fish from them throwing the hook and 5 times was Stanley's new Jumping Red Mangrove Snapper.
All 16 species that Martin put in this outing was caught.
54 total Fish Caught
8 of the 16 species, I broke my own records.
This is a Big Fish Outing in which you will be Fishing for: Jumping Red Mangrove Snapper, Barracuda, Tarpon, Bluefin Tuna Plus Black Tip Reef Shark, Pacific Grouper, Milkfish, Green Jobfish, Golden Trevally, Bonefish, Spangled Emperor, Garfish, Blueparrot Fish, Sardinata, Coral Trout, Peacock Hind - 16 Species In Total.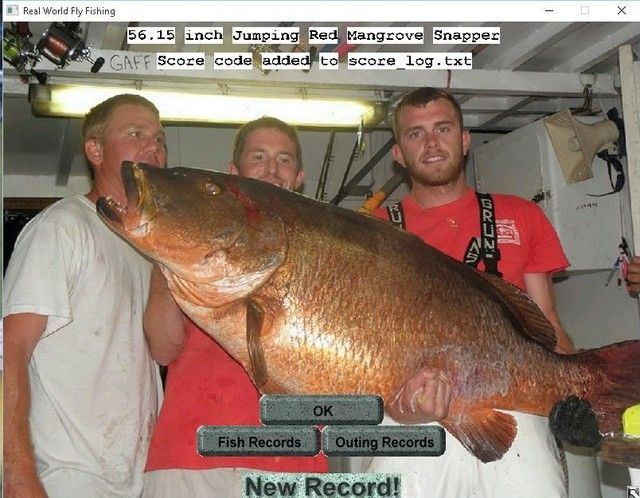 Fish: 56.15 inch Jumping Red Mangrove Snapper from Sw Wondrous Celebes Sea Philippines; Code: NIADIYHVBEFUL2182HDDTTGJLRTGDSLNXWHMPXXHYGWODVOGWVFWFRWXFUPIY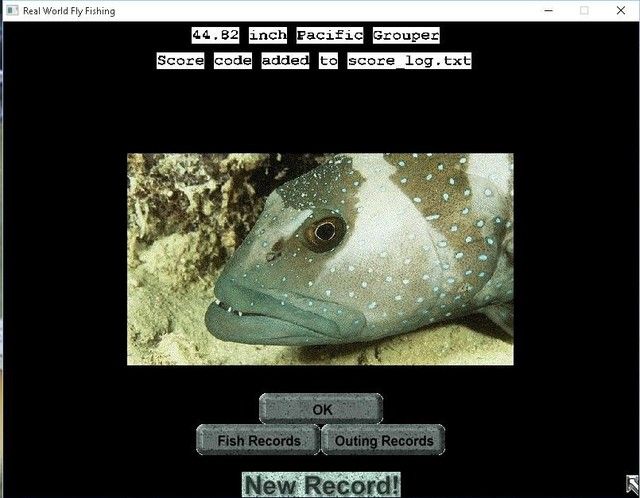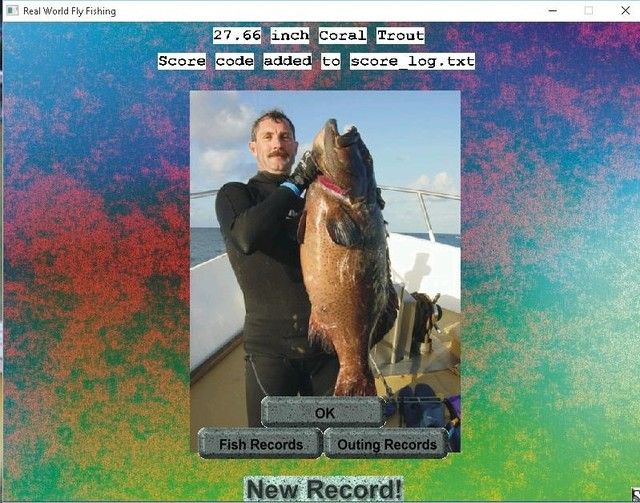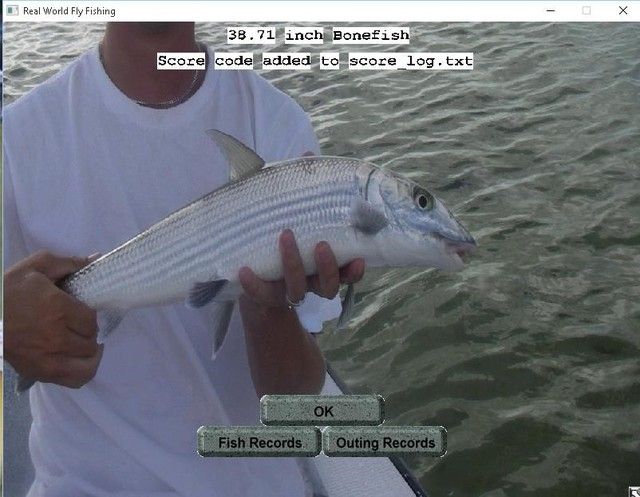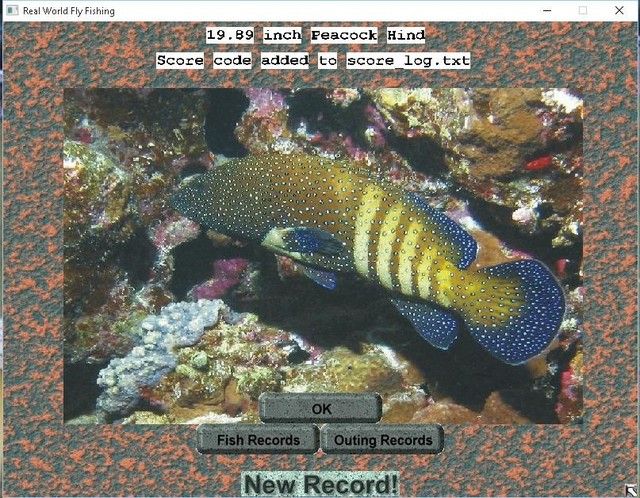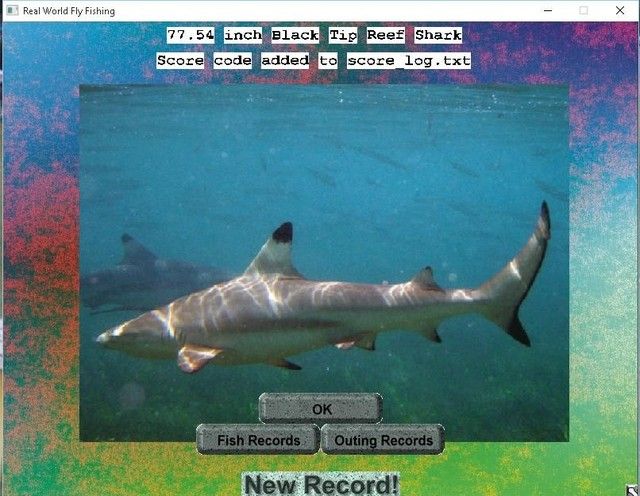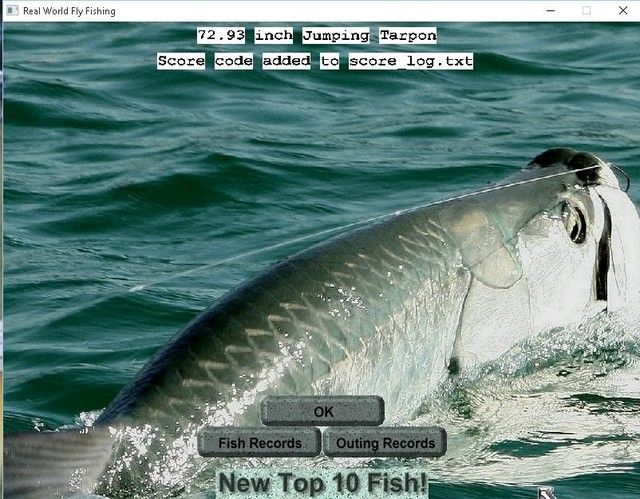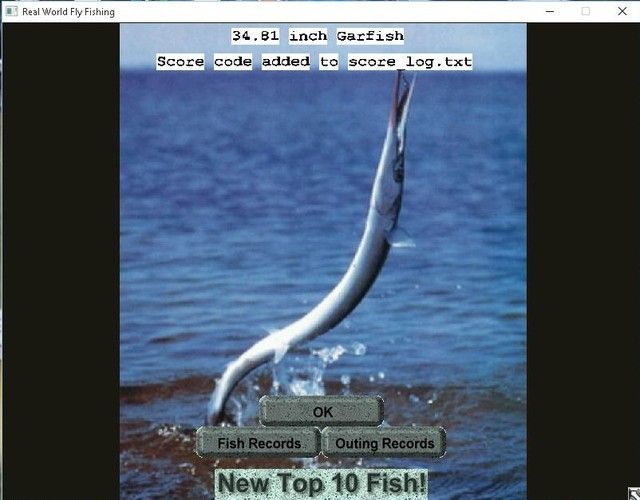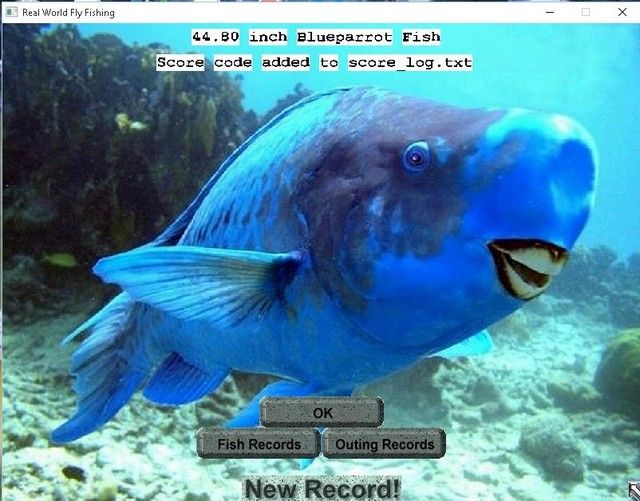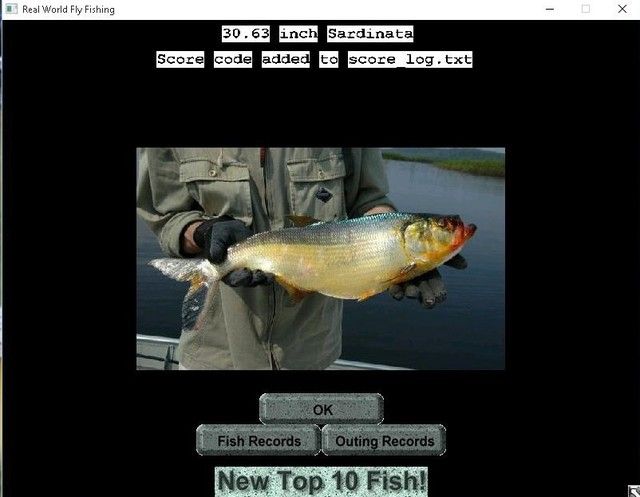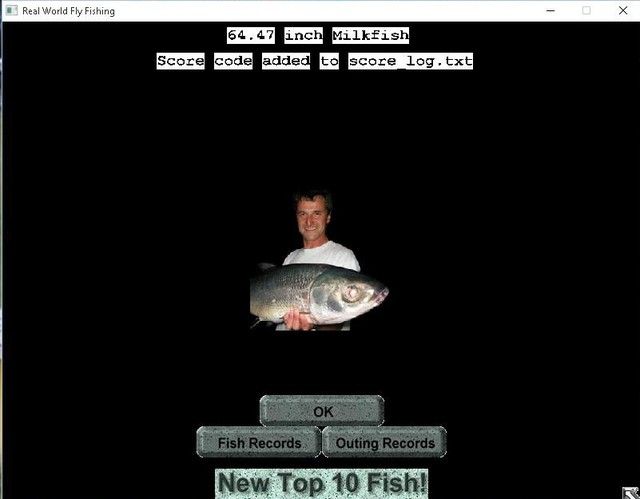 Fish: 43.94 inch Jumping Red Mangrove Snapper from Sw Wondrous Celebes Sea Philippines; Code: LHLSSKYQHIHBM1480RHDCPEZHIEGNXJTNLHQQJDZLBVLNYOTWQCOHAEOTUQEJ
Fish: 44.82 inch Pacific Grouper from Sw Wondrous Celebes Sea Philippines; Code: OAJEZUNFMBRIE4301FHISNBSNITHUJWJUZWWINVZUFFAZCJZBWAEKJLVPWLRG
Fish: 27.66 inch Coral Trout from Sw Wondrous Celebes Sea Philippines; Code: TMRVDLDLGDJMA3755ZPQEAEMBPOCZPWXIUJRCVXKMYZKERAKJSLMXTRLWGDGT
Fish: 26.85 inch Coral Trout from Sw Wondrous Celebes Sea Philippines; Code: DEEIGUYVJQGSV3119UCXIJESFPGTKOJQTKUYGVZFRTBJVEDKULKCSBTWAMOPY
Fish: 51.28 inch Jumping Bluefin Tuna from Sw Wondrous Celebes Sea Philippines; Code: IRRRMOBNMRRSH3996QHIRZFKEJTFORMAPFKJWNTURWWFDJEVZYVNZMIWUMGGG
Fish: 43.68 inch Golden Trevally from Sw Wondrous Celebes Sea Philippines; Code: BXBLYQGBEZACW1156EVISNFNJEHAJDVUXVZUTXEHPTTMXMZXAGSJPMJYLPNLW
Fish: 39.64 inch Green Jobfish from Sw Wondrous Celebes Sea Philippines; Code: UBABEABFZGXKF1827RTTBRQFCLCNIJZPKVGCEEMHAGGNYKJNZFIXXUULGHHCZ
Fish: 58.22 inch Jumping Barracuda from Sw Wondrous Celebes Sea Philippines; Code: CADQUHLMQHLPC8273JURZVJEGGQTZAMYVFZBJXFVWKDUGALEHUPIKHUECDSVN
Fish: 45.74 inch Jumping Red Mangrove Snapper from Sw Wondrous Celebes Sea Philippines; Code: ABBOMTMSXDHJS1892WJXKGOHIFXWRPFFJJPNLAUMQUENOUNZJNDNVOVIDJVUG
Fish: 57.11 inch Milkfish from Sw Wondrous Celebes Sea Philippines; Code: RFWUJSKRJMYBO2869GEOWLHVZLELDBWCFZQPEZBTCLMJVKBRWSFHZQCFZLNFQ
Fish: 39.35 inch Blueparrot Fish from Sw Wondrous Celebes Sea Philippines; Code: FNWOTGBYQQZQO8324QIFXUITWFSRVVGLPHUINJXXQUGPTJETRSGVBYJYQGUTQ
Fish: 56.03 inch Jumping Bluefin Tuna from Sw Wondrous Celebes Sea Philippines; Code: UAARMNXNQWCQP0701QOQWORZJRKVAFFTCFDLQVDLTVXTMUZWKPSMNBCABHRKN
Fish: 40.27 inch Green Jobfish from Sw Wondrous Celebes Sea Philippines; Code: NHUELDTVQFNVU9087GYATBICXSRKVVJQSFVVBOFLYDVVSNEPIFXTNMNNXBCCS
Fish: 57.60 inch Jumping Bluefin Tuna from Sw Wondrous Celebes Sea Philippines; Code: UAARMNXNQXEVP0701QOQWORZJRKVAFFTCADLQVDLTVXTMUZWKPSMNBCABKXFM
Fish: 24.64 inch Coral Trout from Sw Wondrous Celebes Sea Philippines; Code: NESZZERHWWAZO4640ARRMTEKAZIRFQTMTPCOTOMQJMLFJZSZCYZUTRCOHZJFZ
Fish: 30.01 inch Spangled Emperor from Sw Wondrous Celebes Sea Philippines; Code: ZDXQDYEOLCAWS9854CYNNDRAPLMWBUJANAWSWVCRAWNQPTGCIKCGJAJUNCFVG
Fish: 50.70 inch Jumping Barracuda from Sw Wondrous Celebes Sea Philippines; Code: EGFYTEXGDTVAX6053BAYHBBHPFCINTSPBOZEACKYFVQBDRSYXEOCGJRATDHHW
Fish: 30.28 inch Sardinata from Sw Wondrous Celebes Sea Philippines; Code: YHTYWXNIWQLGB8193YQXXCITCIXAEKGDZTCSHWUPPKTVRIHDJMBWKQZVEROPY
Fish: 51.03 inch Jumping Bluefin Tuna from Sw Wondrous Celebes Sea Philippines; Code: ZHQXCEAUOYOIX7017JLRMTAQXCUQZWTBRVAQAEVIWQGAKPCBCGHINWEEMKSVN
Fish: 61.98 inch Jumping Tarpon from Sw Wondrous Celebes Sea Philippines; Code: LKJOUBQUBTUEA6607WPNKXIRDBWHDCZQTTAPGREVASGTXNABDEAECVPMLYZJM
Fish: 38.71 inch Bonefish from Sw Wondrous Celebes Sea Philippines; Code: AXXJHOUZMHXXJ2233TZNQSLHOOIMO@IDKJJWAHDOINGIMFERHLDXUYFQDNOPY
Fish: 25.30 inch Coral Trout from Sw Wondrous Celebes Sea Philippines; Code: JPCIMBUACMAHN8678QAXMTSDVWYUTCDYJATZMLLWIWZWZKXCZUTTRYTZQBODW
Fish: 45.22 inch Milkfish from Sw Wondrous Celebes Sea Philippines; Code: JOBPYWUATFYOW7543ODUHQLYKKYDTGJCBMIIYUUAJTZCNCNLLMLIHFCOCPCCI
Fish: 30.47 inch Spangled Emperor from Sw Wondrous Celebes Sea Philippines; Code: TEEANZVXACORY7340TXILECTTWHZDUCVQUJDCWMBIJDYORAXMZRCOJBBADDGT
Fish: 19.89 inch Peacock Hind from Sw Wondrous Celebes Sea Philippines; Code: KKJANQJGHQZUF7904SMKSXSGPPLJIQMZEPCRNBCBTMBXDFECCKMSGPLWKAVOI
Fish: 30.28 inch Sardinata from Sw Wondrous Celebes Sea Philippines; Code: TZYJNEBCYNKEY7605OJVRQDVOQUOSJLOMFRUCMLHTSXZAEPXOGKJEATXXOFML
Fish: 58.91 inch Jumping Bluefin Tuna from Sw Wondrous Celebes Sea Philippines; Code: ARIHFBIZJPXLW2860QKDHBXAKKTTIFCCQWQQCZJWMFMKUCGBVIIAEQILTPADP
Fish: 40.95 inch Pacific Grouper from Sw Wondrous Celebes Sea Philippines; Code: GKSMAPYDPLKAV2800PEZMPOBJQPYSKLFJGZHQQXDHJBMDCFCEYWIBRCQXNPTJ
Fish: 40.24 inch Green Jobfish from Sw Wondrous Celebes Sea Philippines; Code: NMZSCTVSDITNQ8335OIHKSKZMCLETLVOGYDCTNQZNAPQYZKNZRLXJNZGDBSSC
Fish: 77.54 inch Black Tip Reef Shark from Sw Wondrous Celebes Sea Philippines; Code: ZYAUVAKLSHYDR9100XSATUKXZQKUQISBJNMJXLBWKEGRUGNUKRUGOVBZKDHAE
Fish: 56.15 inch Jumping Red Mangrove Snapper from Sw Wondrous Celebes Sea Philippines; Code: NIADIYHVBEFUL2182HDDTTGJLRTGDSLNXWHMPXXHYGWODVOGWVFWFRWXFUPIY
Fish: 32.46 inch Spangled Emperor from Sw Wondrous Celebes Sea Philippines; Code: GGTQMTKZMBCTY4660QRMAEDEUCGOVJTMVXVJMIMLLOQCIYJVJBJHVZZHAGHAE
Fish: 36.45 inch Bonefish from Sw Wondrous Celebes Sea Philippines; Code: OUESOSEQAVSSF3533GVSFNXIEXSEKSDGKOBXUVUBFLYGAHGZHNTBNDTHGUUYV
Fish: 32.48 inch Spangled Emperor from Sw Wondrous Celebes Sea Philippines; Code: EZUZMNRHHTWWA2378AJFKMXSVCQFUGFQGGANZBREJPIGSGFIQVRVSCPJDKPIY
Fish: 18.36 inch Peacock Hind from Sw Wondrous Celebes Sea Philippines; Code: OHCSUTALHWQEI8680RUVQESBHWYSI@WHJJTTUEHFXRIRDUANBHLEZWRDGATOV
Fish: 72.93 inch Jumping Tarpon from Sw Wondrous Celebes Sea Philippines; Code: COWSZPQGALJPR5249ABRLKNLLEUGA?UUMYLVXXLVDPTDPDKQIRFHYLGTKTILE
Fish: 42.50 inch Green Jobfish from Sw Wondrous Celebes Sea Philippines; Code: XLKEBMNYHJWLT6752BZGSMDFLCEUH@LFYKIJTPLNXRRABEQMLOSMBCQOEAJFZ
Fish: 56.20 inch Jumping Bluefin Tuna from Sw Wondrous Celebes Sea Philippines; Code: CUTTCPBREGPID5603CIBHADUEQWIGSTVINEUVFNFHQOBHFIFNMAEOBCQSPAWP
Fish: 43.02 inch Pacific Grouper from Sw Wondrous Celebes Sea Philippines; Code: QKFDCQZPDOCMX2334DSBRDYNTKAHONVBBJIXWJKNSCLIRXUZUKEISLKIETVOI
Fish: 40.79 inch Milkfish from Sw Wondrous Celebes Sea Philippines; Code: OZCMCVRXVJBCB2889HFHPBHLFXBGHQPLZLREMUFPTISKGTUYXAGNTSXBJZAWP
Fish: 27.10 inch Sardinata from Sw Wondrous Celebes Sea Philippines; Code: IJWWZGLTHPVZN9281CYSBDKXOQADAWRGVYKVONITFIATVBMHCFJKOGTMZYQJO
Fish: 32.05 inch Spangled Emperor from Sw Wondrous Celebes Sea Philippines; Code: AZCDWCHSNTPFQ6574WCTFWLNHDMVWSEEDAQECZMGPTPWJDGHSJTLVEGDPIDGT
Fish: 36.30 inch Bonefish from Sw Wondrous Celebes Sea Philippines; Code: LFPTTPHBFJLTE7249VFXXJTIKJYXXFVTAXSAORTHDVUXQATCMRMAMKLSHDPZO
Fish: 70.14 inch Black Tip Reef Shark from Sw Wondrous Celebes Sea Philippines; Code: LGAELYCIYALOV0365PCACLRNDDYOFBPXIODZCALDLYVRCIEUAHUDVDUDNRHAE
Fish: 53.42 inch Jumping Barracuda from Sw Wondrous Celebes Sea Philippines; Code: AIBCSKFMMGIBW5251AVKDDVICXIRFFGDOQEKFRORTFHFSMVOKZGNKJBQSPDGT
Fish: 34.81 inch Garfish from Sw Wondrous Celebes Sea Philippines; Code: TRIROBVEANREW2111IZFAUHBRXBDXNJUZURGUNAYIDTOKEPJZFYYTUDFBQBXF
Fish: 43.62 inch Blueparrot Fish from Sw Wondrous Celebes Sea Philippines; Code: RBJLSEIVGWUQR4627ZZCKFOZGQELFHMBRVUZARQBOQTHAOFSUVRGLGHWEDDVI
Fish: 43.01 inch Green Jobfish from Sw Wondrous Celebes Sea Philippines; Code: OPWAGSWCOZKFK4375XLLOAGNEXRUEVZJWRUICDSOIFEDTVSBQAXPHOGVBVIUZ
Fish: 44.80 inch Blueparrot Fish from Sw Wondrous Celebes Sea Philippines; Code: XTJQETYCNPSRN2245HRWQHQRIDXXCUGHTQQXTPOXIFUMRFQAHPMWJMOYAORWR
Fish: 30.63 inch Sardinata from Sw Wondrous Celebes Sea Philippines; Code: KWRZETQWQYYNL0651FIMCLZPCWODCFYUFYGVZJYCTVPKOKBPTILEBZDXGOTDC
Fish: 54.16 inch Jumping Bluefin Tuna from Sw Wondrous Celebes Sea Philippines; Code: HIEIXIPAGUQLB7583XXVZBTUBDMNXOCDDYAXHPPWZREVQLYJNUNOJZFLLINLW
Fish: 62.45 inch Jumping Tarpon from Sw Wondrous Celebes Sea Philippines; Code: FIRBCLPCXCSFS9988IYYGKRSLQBZP?COBEMTVJMKTPMUMXQNBFSJDNWMNLXSJ
Fish: 44.04 inch Golden Trevally from Sw Wondrous Celebes Sea Philippines; Code: RHEMRAUWKJSQE4880JOMGVEASCFELCSDVMFXGZKKKZOFTQDIGQUVBWESMOJFZ
Fish: 64.48 inch Milkfish from Sw Wondrous Celebes Sea Philippines; Code: FETJADZZUCERV1736BTMBAGVVCRHSERNVFIDRBCSFUTKRSLGGAEAGZCDHMLTS