Hi Martin and Everyone,
Well another excellent outing from Martin with a few huge fish. Have some excellent scenery and sounds and a few tricky currents to maneuver through. Caught all 52 fish by fishing from the surface to 6 feet deep. Have a few nice jumpers that wanted to throw the hook. I ended up catching all 16 species that were incleded in this outing. Fished all sites through and some fish were slow on the take or was hitting short but there is plenty of action. To have the most enjoyment out of this outing you should use medium tackle. The only small fish in this outing is the jumping Yamame Trout which averages around 10 1/2 to 11 inches, other then that the fish range on the average from about 27 inches to 60 + inches. Try this one and enjoy. Thanks again Martin for all your hard work.
P.S. Hope everyone had a safe and enjoyable Thanksgiving Holiday weekend.
In Sw Wondrous River Kakita Japan You are Fishing For::
Japanese Eel, Koi Carp, Golden Koi, Silver Koi, Grass Carp, Wild Carp, Common Carp, Asian Bighead Carp, Jumping Masu Salmon Female, Japanese Huchen, Redtail Catfish, Yamame Trout, Sockeye Salmon F, Sockeye Salmon M,Red Rainbow, Rainbow, 16 Species in Total.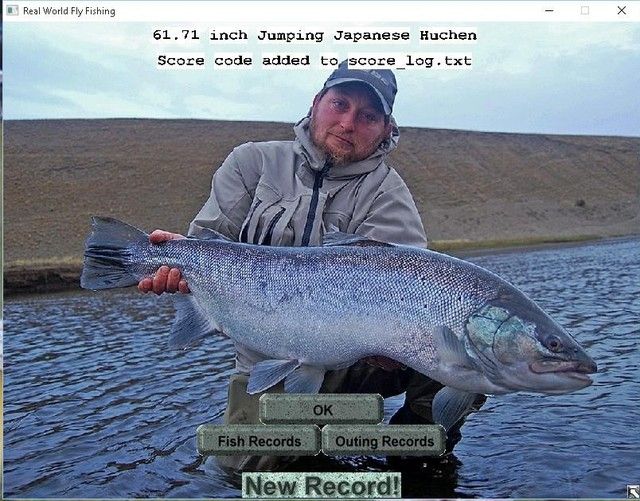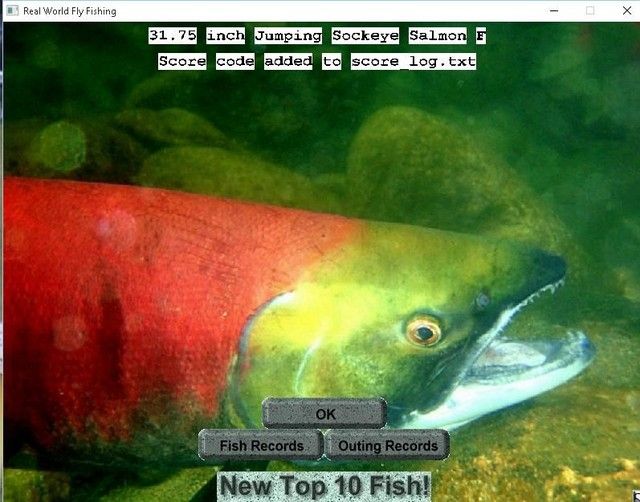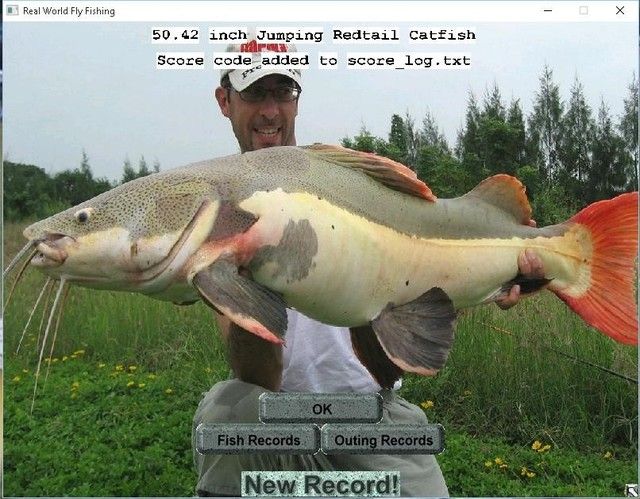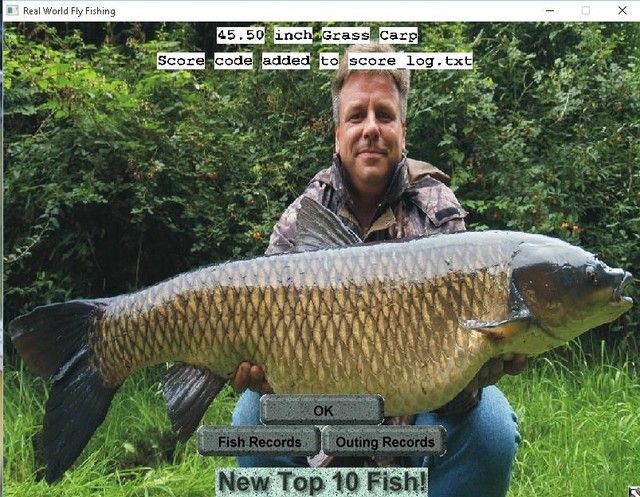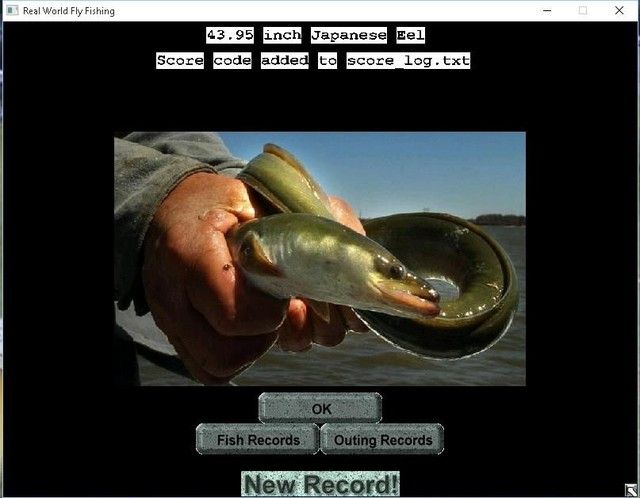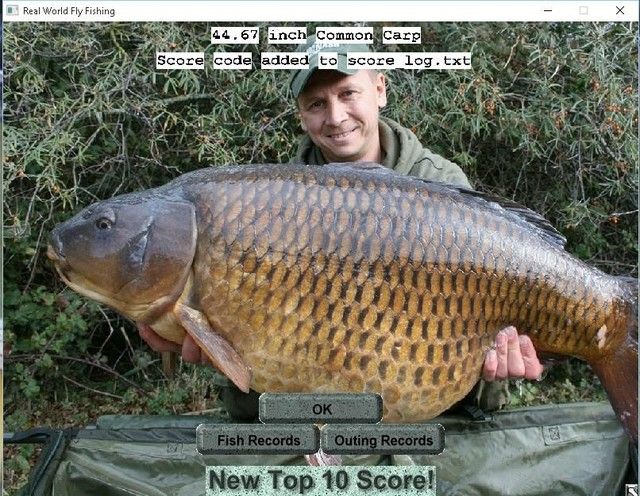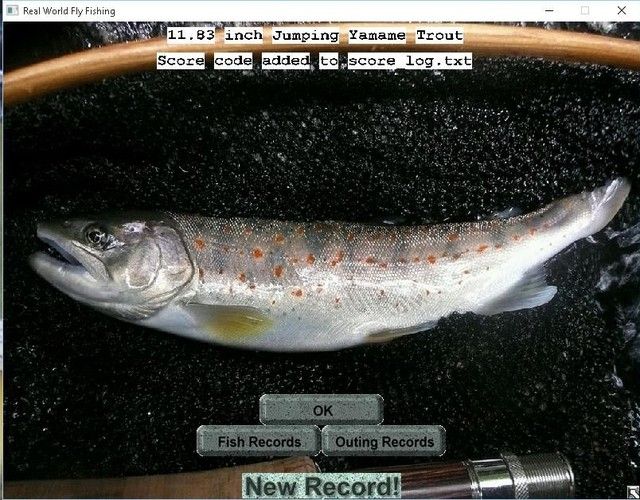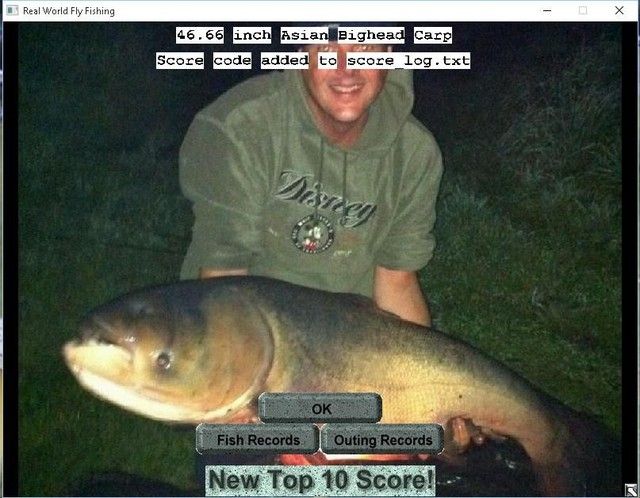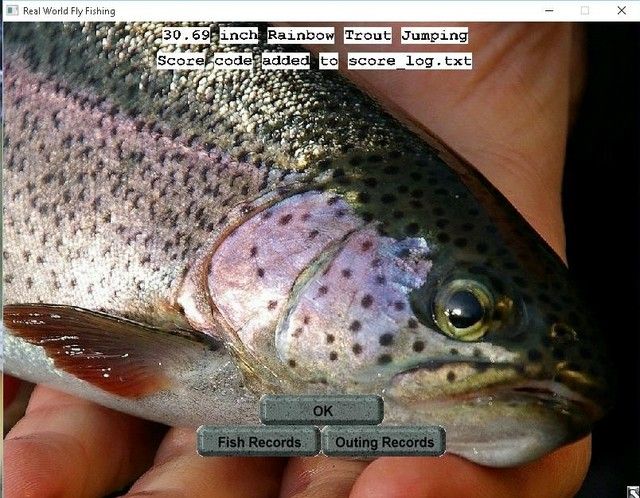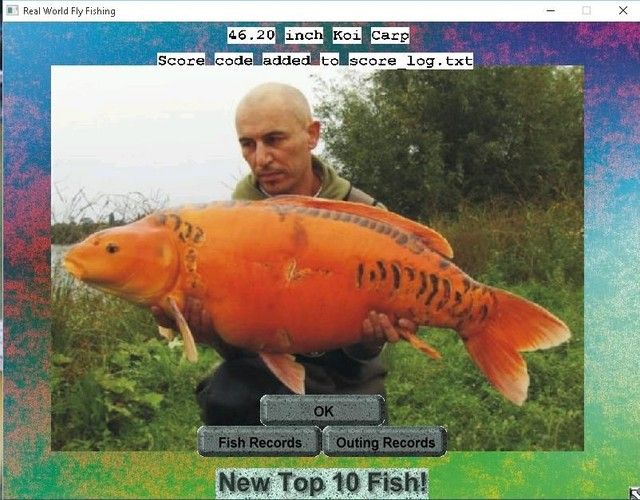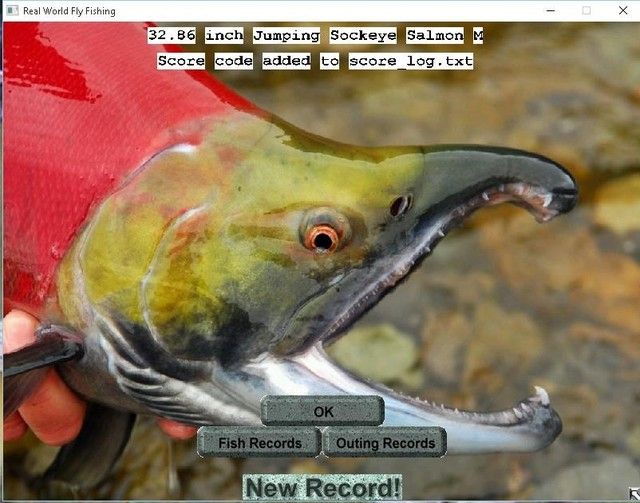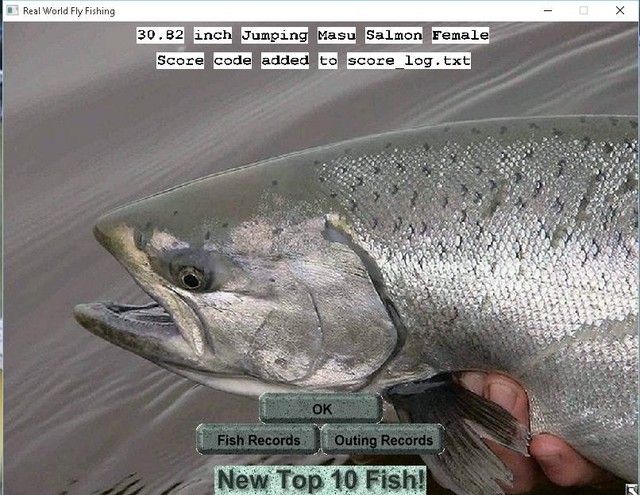 Fish: 42.78 inch Japanese Eel from Sw Wondrous River Kakita Japan; Code: IEBGSUBWUBRMR9945TODKQACGQZTVGFBGACGVOGYRRQGHGBLPQNYTLTSWVHPM
Fish: 61.71 inch Jumping Japanese Huchen from Sw Wondrous River Kakita Japan; Code: EMVHEDHRIQWPK8525LQIDDKKXKOTSNZRXCSKHLEIBSUHODVYOFJZXXSFFCILE
Fish: 45.45 inch Golden Koi from Sw Wondrous River Kakita Japan; Code: YSJPROQIVUTFJ8923RHOIEKRKCUDPCZBVMDFYWYUIFRNIOXBIAKFOTFMCXHPM
Fish: 10.40 inch Jumping Yamame Trout from Sw Wondrous River Kakita Japan; Code: FVIQLKLIVIUFQ4039WAVVTWAIQVLJRINKLUWWIAGTYMZABABSJZGCODQOQTDC
Fish: 41.94 inch Silver Koi from Sw Wondrous River Kakita Japan; Code: PRDPWPPXHUDQM7299EJLNFDWDPFBH@IIWRHWXKUZWXLTTSTSFZBOHIRZQSBJK
Fish: 31.76 inch Jumping Sockeye Salmon F from Sw Wondrous River Kakita Japan; Code: YFWBTXIQVASGU4172UFRSVXBNJSRWJSCMHVCFXKXILTXLCRPDLLIAMDAVWQCO
Fish: 50.42 inch Jumping Redtail Catfish from Sw Wondrous River Kakita Japan; Code: BCKEISVHZEDWW1691BBUMFXEDWVWUXUABLQDSZNBEAKBLJWZCWZKBTWCRRJDE
Fish: 30.81 inch Jumping Masu Salmon Female from Sw Wondrous River Kakita Japan; Code: GEWWZAOVLHJGJ2639MPOQZYAQEOFNIFMFRGBKQDLEXQECSLGDBTTNZLTOSEQT
Fish: 45.50 inch Grass Carp from Sw Wondrous River Kakita Japan; Code: IHXEHLLSFXCRY4260YNMRYEMDKJUKDVGELVFLWZTYIAVQVOSVETPOGWQPRCFU
Fish: 42.43 inch Asian Bighead Carp from Sw Wondrous River Kakita Japan; Code: WNEODTDAROMSN1170TGKXSQLUQZFCOMHFQZLCRLUGGXAXNAGGQCOCKSLRZUYV
Fish: 42.50 inch Silver Koi from Sw Wondrous River Kakita Japan; Code: UWFCXYIJETSCF0162UEGGZIBMQZLXPIQGDXTFCLNLEKEUPUPFKBWNJRHOOXUD
Fish: 40.85 inch Golden Koi from Sw Wondrous River Kakita Japan; Code: DDXXEFISADFHW2213SXUDGXNMDGCCKPULUIHSNHKREKXBOXUCBCSJGOTWGNAL
Fish: 30.82 inch Jumping Masu Salmon Female from Sw Wondrous River Kakita Japan; Code: LYDQYIVPJDXDO3575MONBIOYBWUCFSZTFRTJUQJNHMOAPHCGIZPMBTGBYSODW
Fish: 10.82 inch Jumping Yamame Trout from Sw Wondrous River Kakita Japan; Code: DNZIYFQTGFUCN0727CRIDHYLNDRNNFFWOVGDCEULCHQEGMRRJTLQDKFZKYGEM
Fish: 32.32 inch Jumping Red Rainbow from Sw Wondrous River Kakita Japan; Code: FBZODCVIIDRUP6699DMLMSCDYJIHCHBQXWPVBBBEQSTSIWDAESGJWYVFPJABU
Fish: 40.89 inch Grass Carp from Sw Wondrous River Kakita Japan; Code: PWDRKZJOTEKOI6465NTAESMZDXGDNXMFSNODPCFULUEPAEAQOMPANXWLTLSHR
Fish: 32.19 inch Jumping Sockeye Salmon M from Sw Wondrous River Kakita Japan; Code: ESKIQLSELYCUW8088OXSRUALQWPNGHFSUTDQNTGZFSOEGGTVTANOMNOBOQFJB
Fish: 48.43 inch Jumping Redtail Catfish from Sw Wondrous River Kakita Japan; Code: SZQBYPOOOSGLC8902KNTCQTQTWYQFWQYCSTNJXKOMTULZPYAZKEQJSTHYIUVK
Fish: 43.95 inch Japanese Eel from Sw Wondrous River Kakita Japan; Code: NAXOFVKDVNNMJ6408BMNAMLPHWIJHXJLNSGYPXUGVGKTGNSDMRTLPBMFMPIIU
Fish: 38.10 inch Silver Koi from Sw Wondrous River Kakita Japan; Code: WCBPCOTUAOWCF1449IHTRPRHAWXCQWCIMEGYESHPOSRGGZOLLILFGFRUXHLKX
Fish: 11.47 inch Jumping Yamame Trout from Sw Wondrous River Kakita Japan; Code: HMGSTHQTHFGIY5725ECZLUEKIQVGVPMEJBEWLXIOOAHVDZHSTPTPRPFUTSLES
Fish: 27.27 inch Jumping Masu Salmon Female from Sw Wondrous River Kakita Japan; Code: QRATKSLUZTEKA6993PFOKEVBYQURCLVZOCFUQAWSVCYQNAHQYUPICOVQVISSC
Fish: 45.28 inch Golden Koi from Sw Wondrous River Kakita Japan; Code: VLXRWTORYMOYK8236MIKYVTCNPLYZJDQFDUEHKIBSEJHOIDSDXYHNKUHZJCQF
Fish: 46.06 inch Koi Carp from Sw Wondrous River Kakita Japan; Code: FNFFVEHCQXYNO8324QIFXYANLQCBVVGLPHUINJXXQJQFLBIVVQGVCWOYTOFPY
Fish: 10.06 inch Jumping Yamame Trout from Sw Wondrous River Kakita Japan; Code: WSHBIREGKLLBJ0426CQZONAOUPJHHMYMTPHAMQVHCDRDEIHEWDQAIHFFVWUYV
Fish: 44.67 inch Common Carp from Sw Wondrous River Kakita Japan; Code: NSLWNXHHHGVRD0618RQRYQAAFXMXHOCPKWWIAOKQQYUEBUNNISOUKXSDOGKYH
Fish: 47.84 inch Jumping Redtail Catfish from Sw Wondrous River Kakita Japan; Code: VIJNGCRJMVDDE3019HBJRNPLZWBGJMNLYSBXRKHFDMYZFURCWIAISPJJHPKZX
Fish: 30.23 inch Jumping Sockeye Salmon F from Sw Wondrous River Kakita Japan; Code: FAOBJLUCQAXIY5473COIPPVXOXIXUCZMOZMENKJAIPSQWOTBQCZYNXMUKVVRV
Fish: 10.96 inch Jumping Yamame Trout from Sw Wondrous River Kakita Japan; Code: WDDVRBQYJVAVD2454KMWWRPNTQPUYSWMUVKPSAYLNDSAKPYCHYSQIGBFCNPOE
Fish: 27.90 inch Jumping Masu Salmon Female from Sw Wondrous River Kakita Japan; Code: BDVRCJDRQIYDV4717DGXJHVKWQVOUUPXJDUCGHFXEDKVWZGQQEHMKMGMWBQJO
Fish: 39.02 inch Golden Koi from Sw Wondrous River Kakita Japan; Code: UIAJAVVHVAXRR4216EFGUOXOWDFIWAZVPGDZYUGMEHLVUMEEDOLXPJFSGRDLY
Fish: 39.25 inch Japanese Eel from Sw Wondrous River Kakita Japan; Code: VEIHIHDHKLMEH5877AOWFCEWJJSOLKDSSJXHNBPOOSFQKPVDCMMHOTGAKBRNX
Fish: 39.15 inch Grass Carp from Sw Wondrous River Kakita Japan; Code: KAJFVRAYBWHBV9290BAWRWRHOQBXFVVXCQMNLKQTIZXFQROAHIKUNBZQFNYKR
Fish: 11.83 inch Jumping Yamame Trout from Sw Wondrous River Kakita Japan; Code: LPOKLSSKLYCRO5975FRUGKUGTJJIBSLVLVHEYIOIWNJNVRSBPPOQRIHYPTGEM
Fish: 46.66 inch Asian Bighead Carp from Sw Wondrous River Kakita Japan; Code: IQXFDQTJDDRUQ2871OKFUWGETXBOOVREHPZKIECYJIFBJLYXGONKYREUPTABU
Fish: 39.71 inch Common Carp from Sw Wondrous River Kakita Japan; Code: EMOHBDDZHUWPK8525LQIDDKKXKOTSNZRXDSKHLEIBSUHODVYOFJZXXSFFATDC
Fish: 38.11 inch Koi Carp from Sw Wondrous River Kakita Japan; Code: UCOZDPXEROWUE2922TQWGYPFKJEGIGTTSIKTSUEDAYRXBKFGZTQAATJWPNDAN
Fish: 27.70 inch Jumping Masu Salmon Female from Sw Wondrous River Kakita Japan; Code: RVIOIHMTTIPTS1866ANMTGQWIPAIMRTYEHZRNYQDRLWETLGVMLKVCQUHSPGEM
Fish: 43.73 inch Golden Koi from Sw Wondrous River Kakita Japan; Code: JLFTHVUOACNGI1126JVTAIHGNQPCDJSXDEPBIUTEURYCWGFXJVNKOIDQLWNSL
Fish: 38.18 inch Silver Koi from Sw Wondrous River Kakita Japan; Code: UZEHZPALPIFDL5409ZMPNHVTJJRENNYNEPPSVCMASVUMDDGXLZYVIECOGMTBH
Fish: 37.46 inch Japanese Eel from Sw Wondrous River Kakita Japan; Code: SWRZULASVOTPW3865FNSNIGZWDOPH@ATENBOTXJAXCKDQAMLTVGRPXIIHOTAR
Fish: 40.76 inch WildCarp from Sw Wondrous River Kakita Japan; Code: CBTCVFFHHYOCT9399DZUEBIENDAUZFGVDYDSXGXZDKOEKAZYZAXKVYJHKLSIH
Fish: 30.34 inch Jumping Sockeye Salmon M from Sw Wondrous River Kakita Japan; Code: AWVDWSKFUQCBK1128CRUBOICBCWVGVOZCJXFMZTSARPESHYBPTVNLDAFWVFVG
Fish: 30.69 inch Jumping Rainbow from Sw Wondrous River Kakita Japan; Code: MVKPQHDAIYFRV6032TCGGUBOOQWPC@FNRURJXGJLZBRPZAMWVEYZBEZLGUPIY
Fish: 32.19 inch Jumping Red Rainbow from Sw Wondrous River Kakita Japan; Code: ZZTHCMGCAPXFI0205ZPDNRPEHWYCYFMYRAYALULSSEZBXOBWCFCRZMPCRMYTZ
Fish: 46.20 inch Koi Carp from Sw Wondrous River Kakita Japan; Code: UMGJLXJXXJLAN2658DKSVTPFAKDQMCSOVIHPVLZESBWFHRALGLRYJBABGDVGK
Fish: 43.80 inch Koi Carp from Sw Wondrous River Kakita Japan; Code: QTPJBUUAABAHP8914LHMJEHHYJARKMJZESUKSRFSDRZMKYJHJSFVDUPDIYJDE
Fish: 10.02 inch Jumping Yamame Trout from Sw Wondrous River Kakita Japan; Code: WLHVJASWOQRHX7039QEMKISBFDXMUNQGODSDAAKUYSWMZPYQWRMAGURXFZUYV
Fish: 49.73 inch Jumping Redtail Catfish from Sw Wondrous River Kakita Japan; Code: QHJJCLHOSBRHQ5287YTRZQBFMDYWYPFEDEPYNJJRLALQZBMMRUGJYOECPJWCV
Fish: 27.56 inch Jumping Masu Salmon Female from Sw Wondrous River Kakita Japan; Code: RISZQJQXTBVBU7016LLPASSIARUMT?MZDFRWUHCGRRGPWQSJYFCGLNSDSEPIY
Fish: 40.67 inch Grass Carp from Sw Wondrous River Kakita Japan; Code: RHESGFDWKFUBE4880JOMVQLCHWUULCSDVNFXGZKKKOYVLIHKKOUVCUJSNZMFI
Fish: 32.86 inch Jumping Sockeye Salmon M from Sw Wondrous River Kakita Japan; Code: QLKSYSAXVMGDN3439FXWLBMUBQHOORPFRKMOKSCJZCDSUXITMRMLDCZLMYCQF