In Sw The Wondrous Sylvan Lake South Dakota 1 You Are Fishing For:: Jumping Black Crappie, Smallmouth Bass, Largemouth Bass, Muskie, Northern Pike2, Walleye, Chinook Salmon, Brown Trout, Rainbow,Lake Trout, Bluegill, Black Bullhead, Creek Chub, Mooneye, Pumpkinseed Sunfish, Sauger, 16 Species In Total.
Hi Martin and Everyone,
Well Martin I caught your comment on the last outing I posted and it's good to hear from you. Also glad to see that your still tinkering around with making more outings. I have to check my list and in a few days will let you know of a couple of areas you could go to on some new outings. Will check it all out and send you some information on places and a list of fish that would be in that body of water.
Finished this outing last night and liked the area you chose. There was a lot of nice scenery and you always give it, the out in nature feeling, with the sounds you include. The currents were well done and as usual there were a few tricky ones you put in there where I had to experiment with the current flow to be able to get to some of the fish I caught. As always there is plenty of action with some of the jumpers that you had included. Had 15 species of the 16 caught but one fish that eluded me for a while, was the Brown Trout. But with the persistence I had to catch all species in this outing, I finally prevailed. It seems the more I fish your outings the better they get.
Been real busy around here but late at night I'm able to do a little fishing. Keep up the good work Martin, all your outings are greatly appreciated on this end. Will send you an email in a few days with some info on some outings if you would like. Another extremely excellent outing on you part. All 16 species were caught. I fished anywhere from the surface to 6 feet deep, most of them were on the surface. This is another one that everyone would enjoy. 46 fish caught while fishing this outing.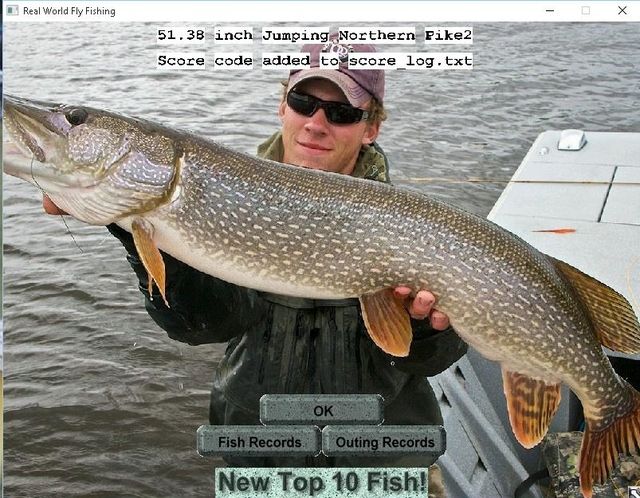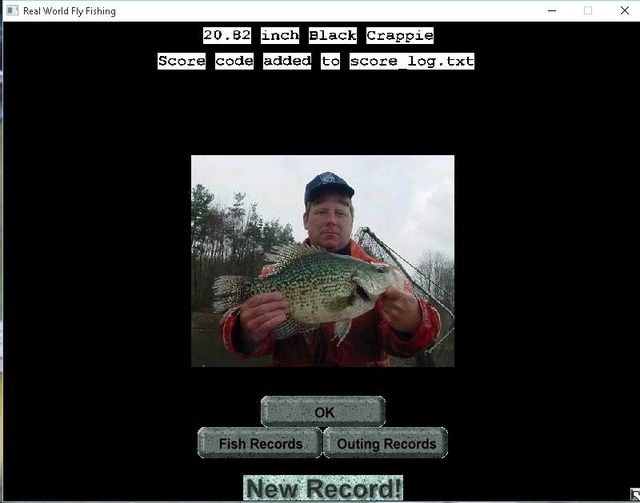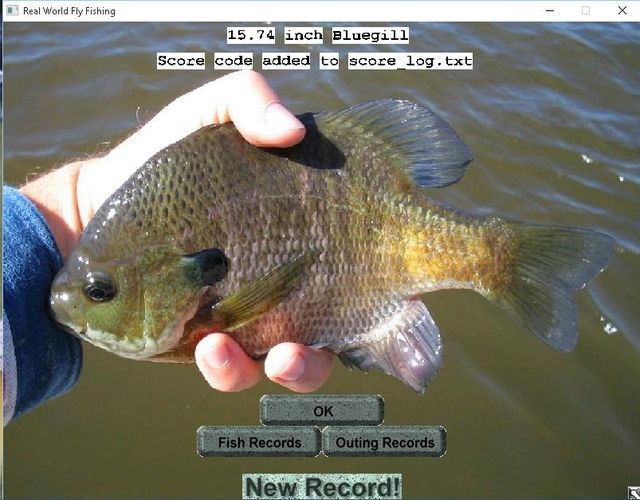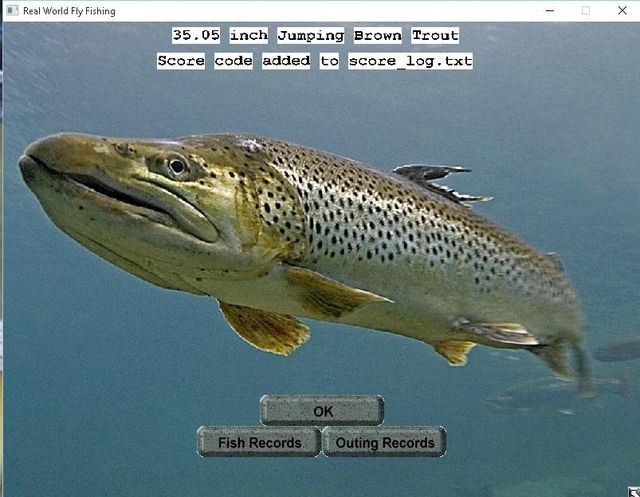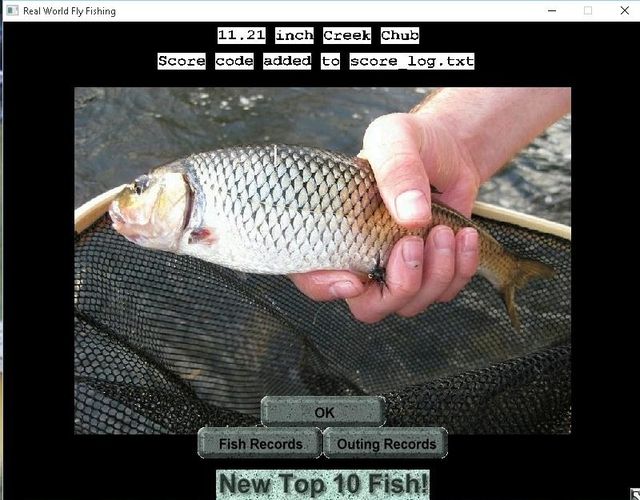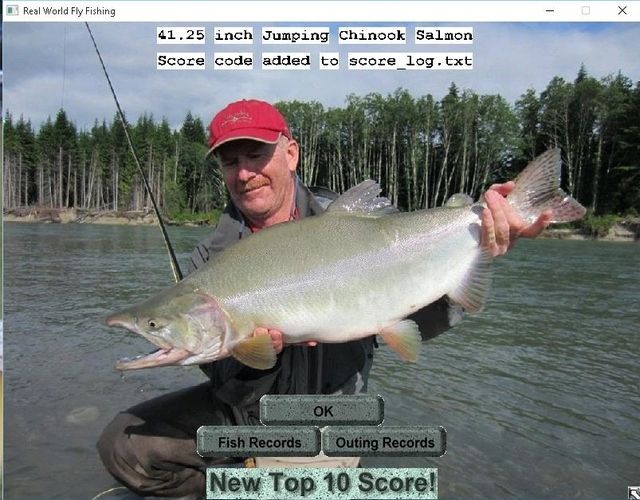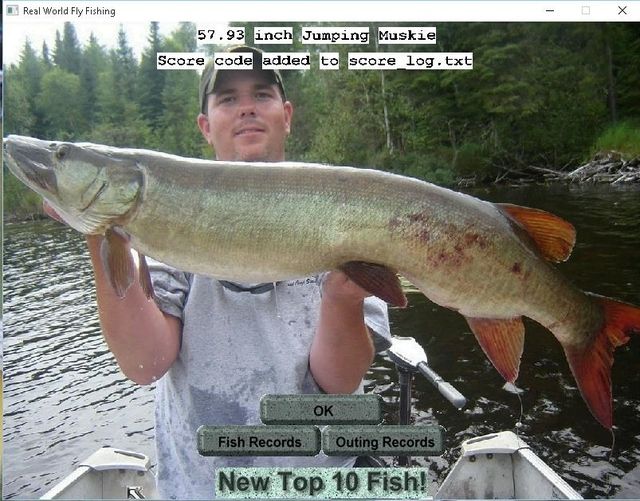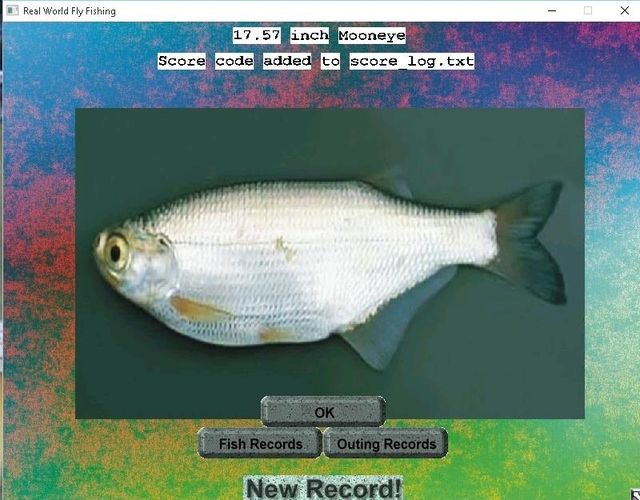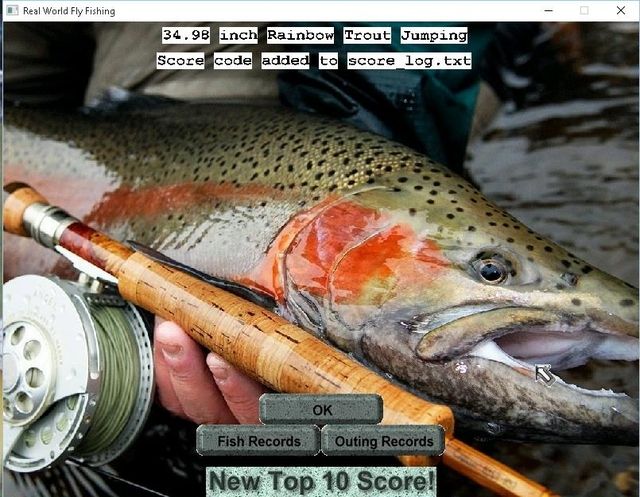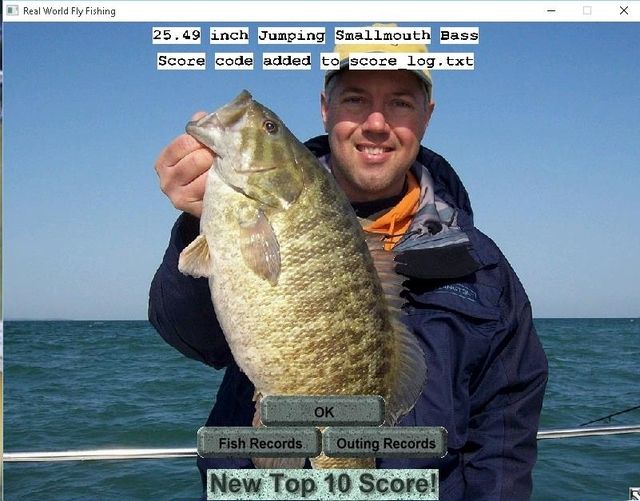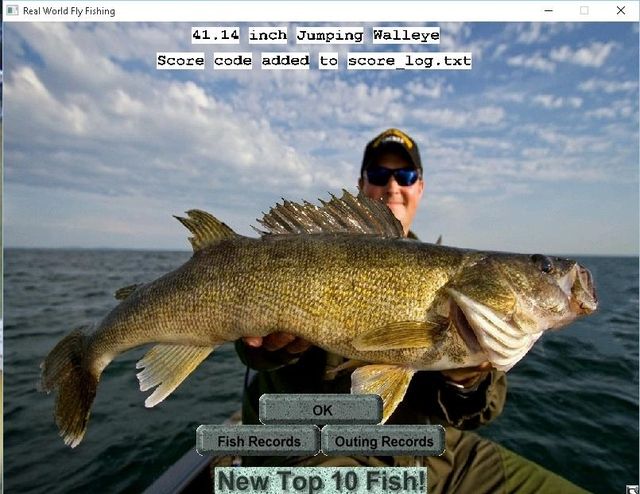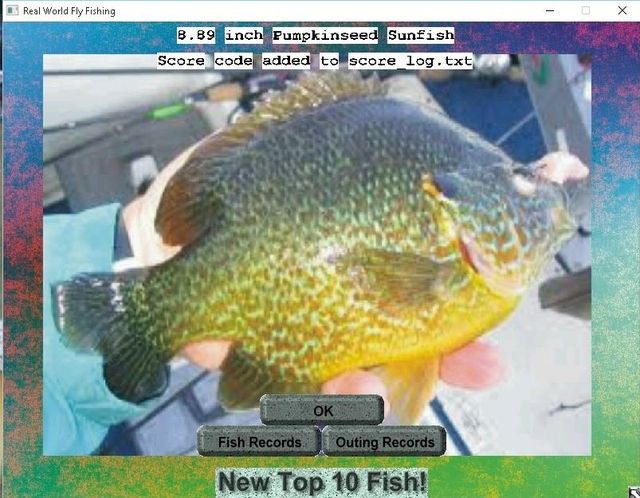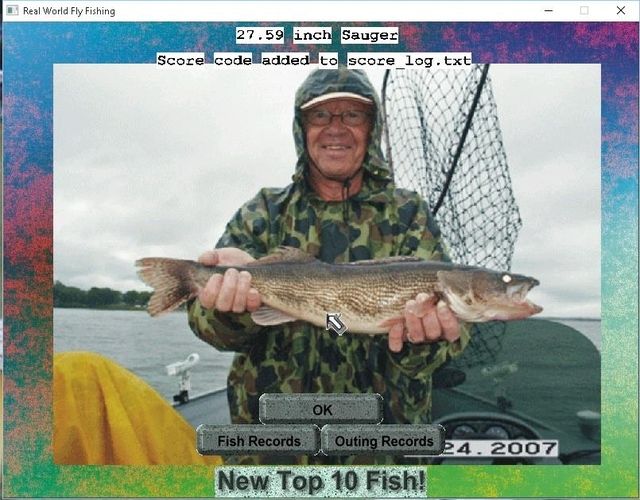 Fish: 27.59 inch Sauger from Sw The Wondrous Sylvan Lake South Dakota 1; Code: EDPWTXVBSDIQJ1917HQZLXQQQOXADWCOSCGFHWCZBSMCNGEVQBQDAWPCCWEQT
Fish: 19.85 inch Jumping Black Crappie from Sw The Wondrous Sylvan Lake South Dakota 1; Code: ARIHFBIZHCXFW2860BHNSBYYTCNTOFCYNTQQZTCSXUTBNFEFULIATYJLTPADP
Fish: 16.74 inch Mooneye from Sw The Wondrous Sylvan Lake South Dakota 1; Code: XRGBWAUTKDXPF8224EHQGCLGXWFOAUJDDIBHORYBMOSPMKMNWUWJPWNLSAMRN
Fish: 41.29 inch Jumping Northern Pike2 from Sw The Wondrous Sylvan Lake South Dakota 1; Code: OFIKAOPYHJWKS4669ORXOZNPDPGJG@ICLZELXGQJBSGUYRVBQEVRNGQHWSSHR
Fish: 34.61 inch Jumping Rainbow from Sw The Wondrous Sylvan Lake South Dakota 1; Code: XWPWFGFCGYFFB7562MRYXPCJXWHXYRWARYJXGJIOILMLLWAMNHKNDLAETJXXO
Fish: 37.30 inch Jumping Largemouth Bass from Sw The Wondrous Sylvan Lake South Dakota 1; Code: PUSUSUDNSJOLT2336JRUCNHOZQPUDEYBCWZVKEOROGSCERACZLZNQNYYHOEWY
Fish: 8.76 inch Pumpkinseed Sunfish from Sw The Wondrous Sylvan Lake South Dakota 1; Code: POJTGRZQNUOSG0973ZCKGXZFGWNBXCSZYLOPEEVHTFYELPBEUQDQAXCBYQHMB
Fish: 18.36 inch Jumping Black Crappie from Sw The Wondrous Sylvan Lake South Dakota 1; Code: DINMHWGTLKLNS1681EELFTQOWVKDOHBNWRYOHGLTRKTBJLXVOLPEDFPFFJADP
Fish: 41.14 inch Jumping Walleye from Sw The Wondrous Sylvan Lake South Dakota 1; Code: ZXFIVMOMZODES8084OKHZRMPPVMDOMQTYIJSGXDXWQMOBBBHNMMDLYSOENQEJ
Fish: 8.89 inch Pumpkinseed Sunfish from Sw The Wondrous Sylvan Lake South Dakota 1; Code: YRPDIUKWCICMT7827AZDOBEJBIOMNGXBKIROHHZUTCFMXRHMPOCUTCRBUAAWP
Fish: 10.18 inch Creek Chub from Sw The Wondrous Sylvan Lake South Dakota 1; Code: ICGQIEOFSDUIC5914JAPTLWPLCBKTFJWNINYQQPCNLETKTTWAWXLOBOFHZOAJ
Fish: 41.25 inch Jumping Chinook Salmon from Sw The Wondrous Sylvan Lake South Dakota 1; Code: OUMRYNDVAARYF3533RSCQNYGNPMEQSDCHLBXRPNXQAFXTKEDGQTBMHUHFVXCT
Fish: 15.16 inch Bluegill from Sw The Wondrous Sylvan Lake South Dakota 1; Code: WJLDLYGMNLXZQ5818XYQWHGUNUKNKUCKVQDVVCTYCLJZDCQBGYOFLGTCSDAMF
Fish: 25.49 inch Jumping Smallmouth Bass from Sw The Wondrous Sylvan Lake South Dakota 1; Code: SQCVKYLKQQLEK0394GVJKSRWMBHWIFBVESPIKIAFMBMGGJHXJXCCNRIEWLDLY
Fish: 57.94 inch Jumping Muskie from Sw The Wondrous Sylvan Lake South Dakota 1; Code: MCEZVIOXNYEHL1926TTRNAZVQJDUILSRLYXZVBVBGHWDLXTPYAVNTZFKXRMFI
Fish: 8.81 inch Pumpkinseed Sunfish from Sw The Wondrous Sylvan Lake South Dakota 1; Code: VCAMUZWHHXDNR2645WMYDPZKFCAEJSOOCXIZIWYSSMBDOCNONSWTRJJMYUGUB
Fish: 24.62 inch Black Bullhead from Sw The Wondrous Sylvan Lake South Dakota 1; Code: TGBORDCSBOBCO1591PAGVJHXXDZBZVYRHKQLBHOXBEMDESARVAHPPLVOODTDC
Fish: 34.98 inch Jumping Rainbow from Sw The Wondrous Sylvan Lake South Dakota 1; Code: VBJAILGAROCTB9520VOVYMAEMQINBNMJUDEAUNHWSBSJCMCPQCOIHIRBSTLKX
Fish: 35.55 inch Jumping Largemouth Bass from Sw The Wondrous Sylvan Lake South Dakota 1; Code: QVCLGSMBBDUWF2143ORSWPYRNWDKGNFWUZBTRDHGVFGBJPFZOVVJVUMZUBEWY
Fish: 58.07 inch Jumping Lake Trout from Sw The Wondrous Sylvan Lake South Dakota 1; Code: QTOTZSDOBQXMP8914LHMUJAFJPLBQMJVERUKPLYOORWNLJDJEXFVBALDIJEWY
Fish: 26.80 inch Sauger from Sw The Wondrous Sylvan Lake South Dakota 1; Code: MMFDFARBTHSQV9531OKXYBBSABIGMHILTTNEYSHCZJJLYVVTFAELFLWQEBJFZ
Fish: 48.34 inch Jumping Northern Pike2 from Sw The Wondrous Sylvan Lake South Dakota 1; Code: HSVTFPBFMCGBK7298ROTLKVRKCRZHJSCCTYUOADBCIYTXNZSTXWMUPXRALNLW
Fish: 21.62 inch Black Bullhead from Sw The Wondrous Sylvan Lake South Dakota 1; Code: MFVCRWBYWPQZR6162KXKFIELWVPVYJINPEQHDBOWVYGTULFFEPTLOUIJMQEID
Fish: 11.21 inch Creek Chub from Sw The Wondrous Sylvan Lake South Dakota 1; Code: RSCPTGVYZZAPM6712GCVXYNCUOCHDUCXDYGSUSILNTJPLIOIBBMEVFFJYDLRG
Fish: 43.58 inch Jumping Chinook Salmon from Sw The Wondrous Sylvan Lake South Dakota 1; Code: DKAMWWYHOTGXH5602HHRHZVRHCBMVIPNNZFWJYMTGQDPYJZLYRFRWZQBRZSVN
Fish: 14.26 inch Bluegill from Sw The Wondrous Sylvan Lake South Dakota 1; Code: KFINABLTNAPGR8546KCDBJBKPQKZQTZQQMUCSWTKIWOKQWWASAYGXNHCJTDVI
Fish: 16.31 inch Mooneye from Sw The Wondrous Sylvan Lake South Dakota 1; Code: IHDAMQGYEUCYY4260YNMRYEMDKJUQDVCEIVFIQSPJIXWRGIUQJTPSVSQQSOJQ
Fish: 13.02 inch Bluegill from Sw The Wondrous Sylvan Lake South Dakota 1; Code: BFBIBHSPRMPPD8738HJDTNBWAXNPQULTZQJKFBHTWRRKVICIDHXAADVAJXNAL
Fish: 33.52 inch Jumping Rainbow from Sw The Wondrous Sylvan Lake South Dakota 1; Code: HHTVCZOJOYZKK6469GPCFYVNRIOWDRIDSFXGQAQWKUKSYYMWXPFDPPWAEGGXW
Fish: 20.00 inch Jumping Black Crappie from Sw The Wondrous Sylvan Lake South Dakota 1; Code: LKJOUBQCZERKA6607HMXAWDJBBCHJCZMTTAPDLXRLHNKQQYFCHAEHIQMJPLRG
Fish: 15.74 inch Bluegill from Sw The Wondrous Sylvan Lake South Dakota 1; Code: AMVKFQDYNWPRB3424SXYBOHDSCMJJHYARUIBHUSFBOZXGTPZLYUOVGFZQDHHW
Fish: 36.14 inch Jumping Largemouth Bass from Sw The Wondrous Sylvan Lake South Dakota 1; Code: ZRHHJMEXVXDQG5721ECXKTWOEBKCIKSATSPMHXBNSISQIYVKIJRGMNWRTIYYM
Fish: 41.10 inch Jumping Northern Pike2 from Sw The Wondrous Sylvan Lake South Dakota 1; Code: VPCBMTLXAKCYP6496EKGVGFYMVPQDDVNIWQVAVMPRGQSKXBBSZDQVNLQUIFBL
Fish: 41.93 inch Jumping Lake Trout from Sw The Wondrous Sylvan Lake South Dakota 1; Code: JOYQDEIETBBHW7543ZAESQMWTCSDZGJYYGIIVONWUIGTGFLPKPLIMSDOBXRZC
Fish: 24.11 inch Black Bullhead from Sw The Wondrous Sylvan Lake South Dakota 1; Code: VORNFZXHQKBOQ5572CFDQDGSTAXZVGTJAFNEMMUTRVQYYHJBERVFMUUFNYXFM
Fish: 32.96 inch Jumping Rainbow from Sw The Wondrous Sylvan Lake South Dakota 1; Code: OKVYRFRRTDFTO5017ZYOIMXIMHJTMXMIFOMSHYBWXXAYFMKZHRJDIADBYPRZC
Fish: 35.05 inch Jumping Brown Trout from Sw The Wondrous Sylvan Lake South Dakota 1; Code: JKXHZEHMQTSFR8200SNAGFBGDOJKBEYXSZLKRFUEFOVJLBPIISFHIWIFCBXFM
Fish: 39.96 inch Jumping Walleye from Sw The Wondrous Sylvan Lake South Dakota 1; Code: QJWBRSRGTJMZY9418MSIXBAFRIVPMQTBQRWGFULNDORFYKIEXXWXFTUXZXQEJ
Fish: 8.07 inch Pumpkinseed Sunfish from Sw The Wondrous Sylvan Lake South Dakota 1; Code: CGYRYEDHSDMGP8737XGLYPSXXVVELDSWWQLZMZAILIFJSGIGKSTXFKRBMYCRA
Fish: 23.86 inch Jumping Smallmouth Bass from Sw The Wondrous Sylvan Lake South Dakota 1; Code: ARIHFBIQHGXGW2860BHNSBYYTCNTOFCYNTQQZTCSXUTBNFEFULIAJDJLTGUTQ
Fish: 9.11 inch Pumpkinseed Sunfish from Sw The Wondrous Sylvan Lake South Dakota 1; Code: JTRMUSRIEYGYK6811ICTJDDZTBBMXEVVMEPPOOPJQFZONRANBCZUSHPINXXCT
Fish: 33.75 inch Jumping Largemouth Bass from Sw The Wondrous Sylvan Lake South Dakota 1; Code: FLQYLCHVPSGQH4303YDJGSWZIBEALVSHWKFSIMGBLVDSOOAHGWQHURIKEGAMF
Fish: 17.57 inch Mooneye from Sw The Wondrous Sylvan Lake South Dakota 1; Code: CPKYTIQRPRJQH6345NVEBNVPNIGYGUOUROXMIZVNVHJOTWSLWCNSPNRWQXKYH
Fish: 17.18 inch Mooneye from Sw The Wondrous Sylvan Lake South Dakota 1; Code: BDYSKTUCPYVJV4717ODHUHWIFIPOAUPTGYUCDBYTPDHWXKASLJHMOBCMXUSHR
Fish: 51.38 inch Jumping Northern Pike2 from Sw The Wondrous Sylvan Lake South Dakota 1; Code: OHWCHWZLIDQGI8680CRFBETZQOSSO@WDGGTTRYABIGPIWXYRAKLEOFSDGZUTQ
Fish: 20.82 inch Jumping Black Crappie from Sw The Wondrous Sylvan Lake South Dakota 1; Code: GKMWKAYNORKNV2800ABJXPPZSIJYYKLBGDZHNKQZSYIDWFDGDBWIGEDQWEWKT