Hey guys,
Hope all of you are well. So, this is why I have been so quiet the past week. I've been working on my new outing here all week, and it gave me quite a few headaches. But, we got through it and after extensive testing, I now bring you
Bonds Lake - Lewiston, NY
. Bonds Lake is a small, calm lake located here in NY in Niagara County, just outside of Lewiston, NY. It is a nice recreational lake, perfect for a lazy summer afternoon of fishing. Here is the lake in its real location, courtesy of Google Earth (and a little handywork of my own). If you are interested in the surrounding area, simply type in Google Earth the coordinates at the bottom of the pic: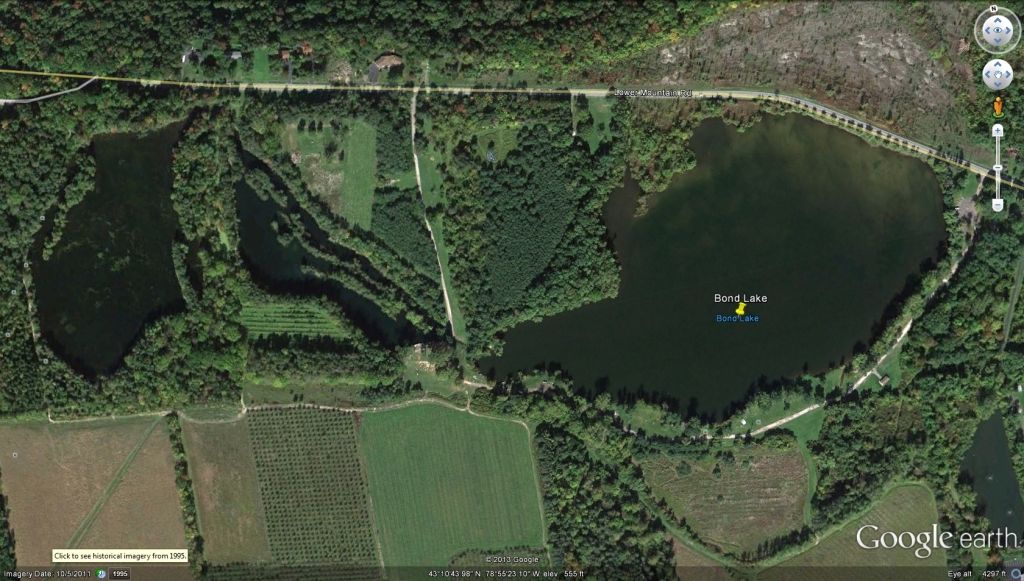 Some images here of the real Bonds Lake:
This lake is great for fishing. Old people and youngsters alike fish here, as it is popular with the kids due to the abundant panfish. It doesn't get overly crowded, and certainly is well maintained by the NYDEC. My brother and I like to take the kayaks fishing here on Bonds Lake (you'll notice it is also called "BOND Lake". That is it's real name, but everyone here calls it "BONDS Lake" LOL). There are many species of fish to be found here, with the major draw being the Largemouth Bass. The water is usually calm enough to just paddle out and you can either fish for real, using crankbaits and anything else for the Largemouth and the mighty Northern Pike, or you can simply rig up a slip bobber and catch the many species of panfish present in the lake. But be warned...as you sit back and relax on the kayak, you may get a bone-jarring hit from the resident tank, the Common Carp. Many, many times this has happened to me on this lake, where you'll be catching nothing but Bluegills and small bass when all of a sudden BANG!!! And you're going for a ride!!
I tried to reflect these experiences in the outing as best I could. You'll find that working at all different depths is a key to getting strikes. This is not a difficult lake (or outing), but rather what you get will depend on your offering really as the many different species all prefer certain things. For example, you may catch a few bass while fishing for Bluegills, but if you want to catch the most and biggest bass, you'd be wise to switch it up!
This outing is all about having fun, with the prospect of some real monsters looming.
Here are some pics from my own tests: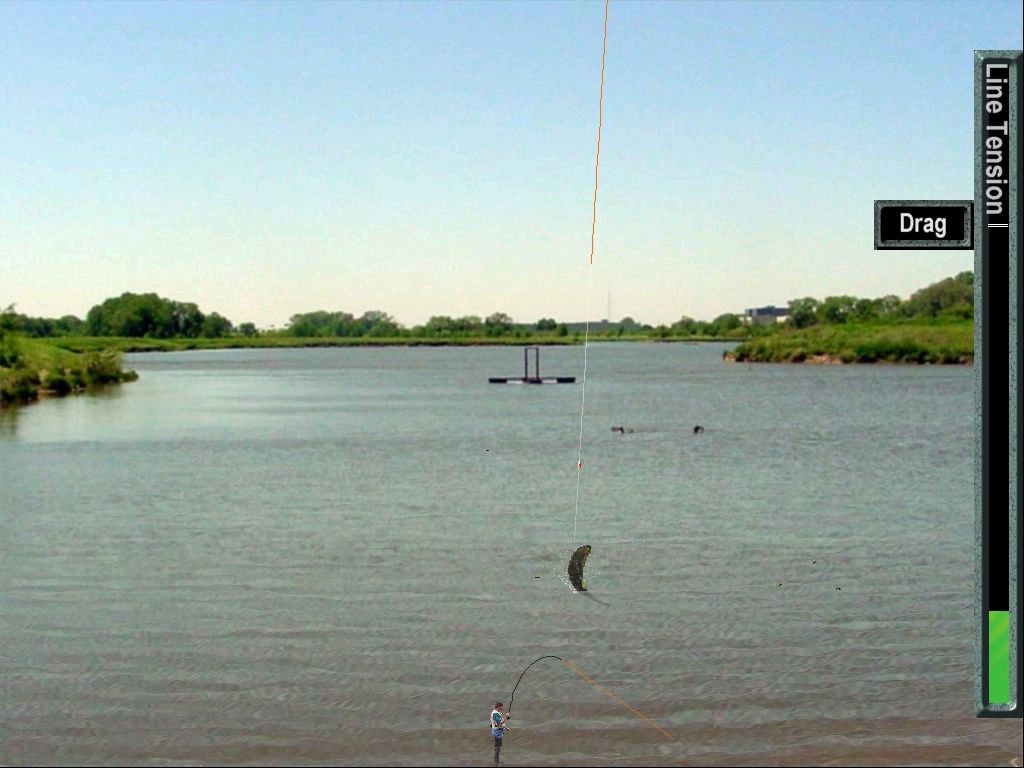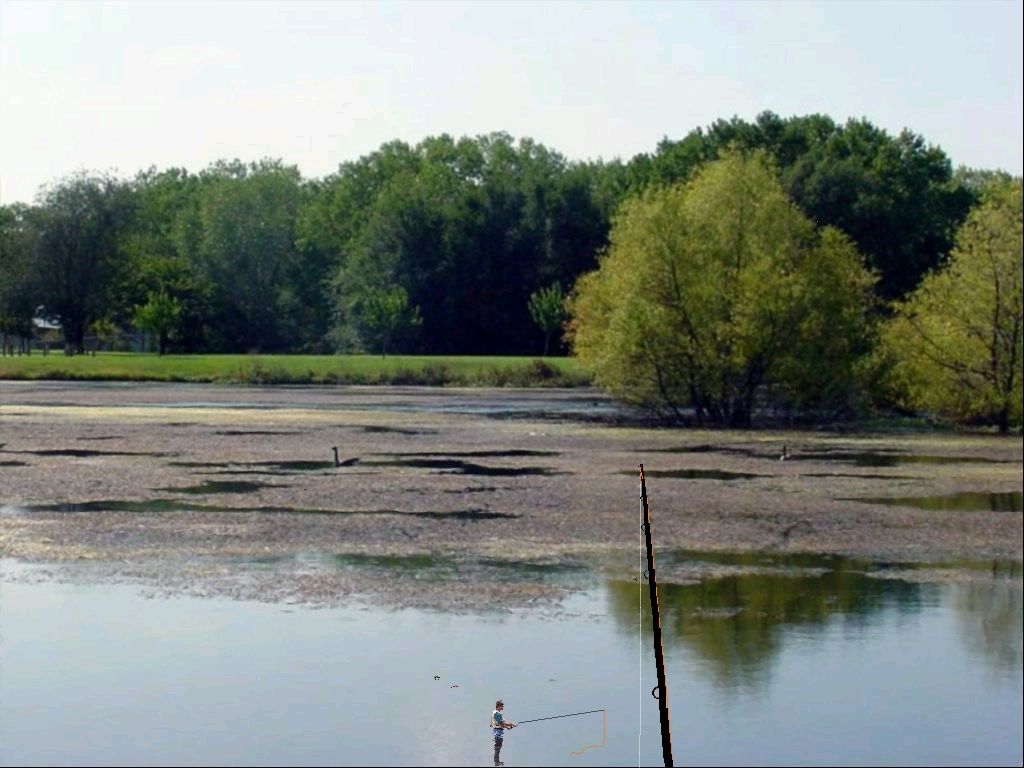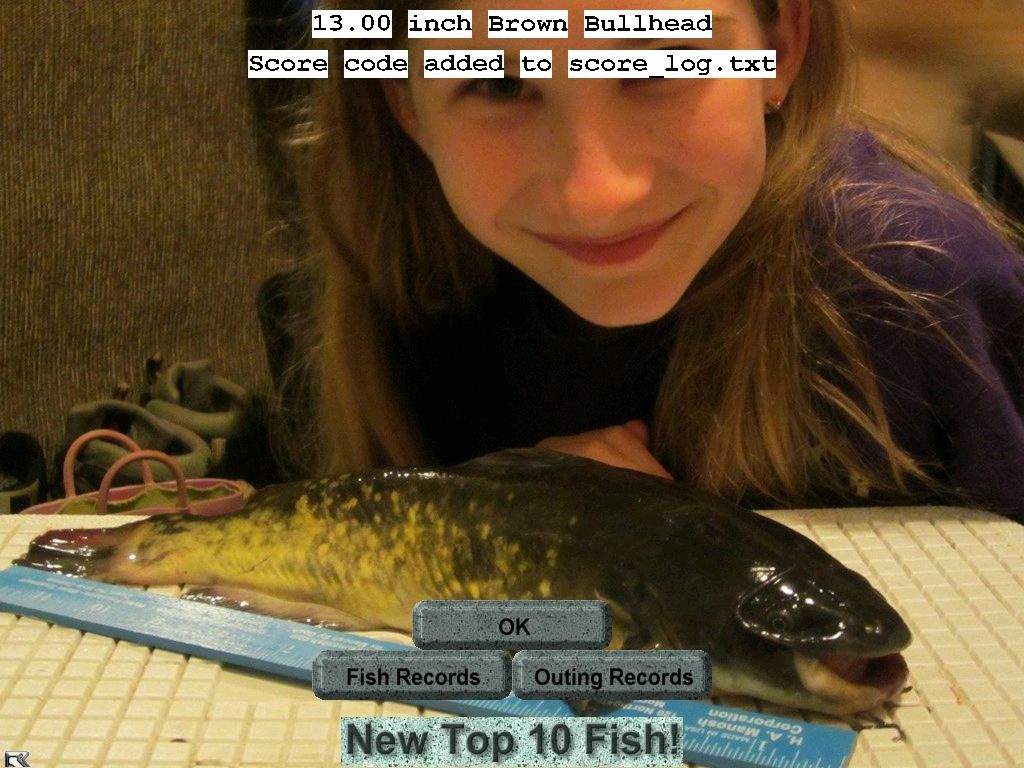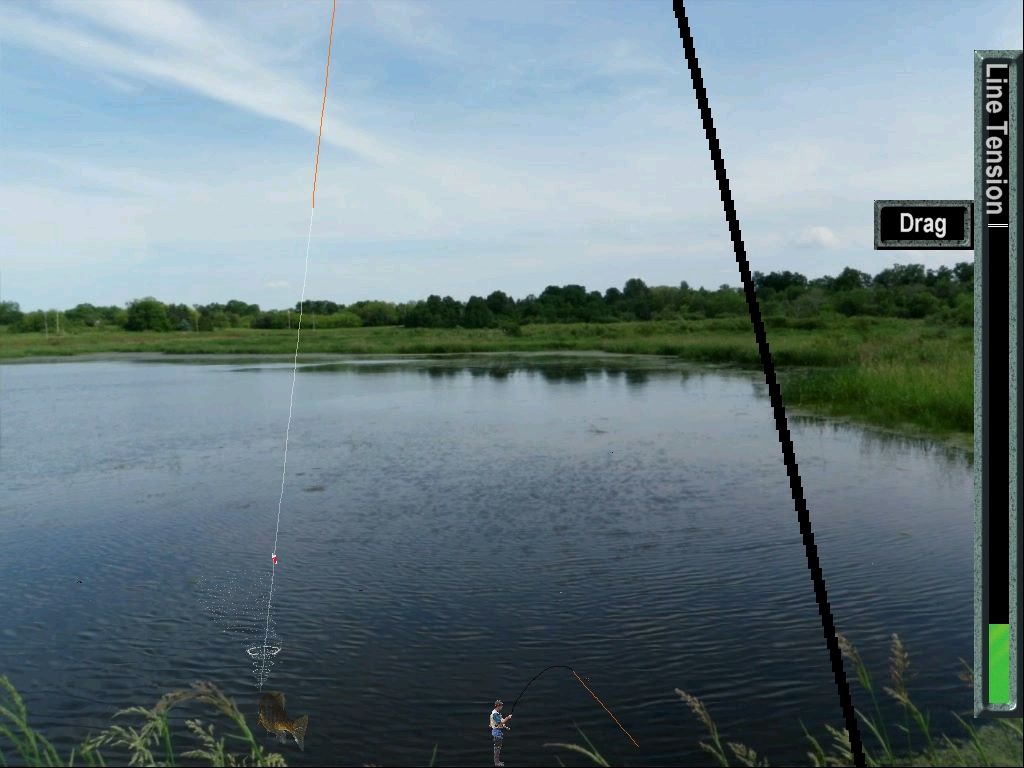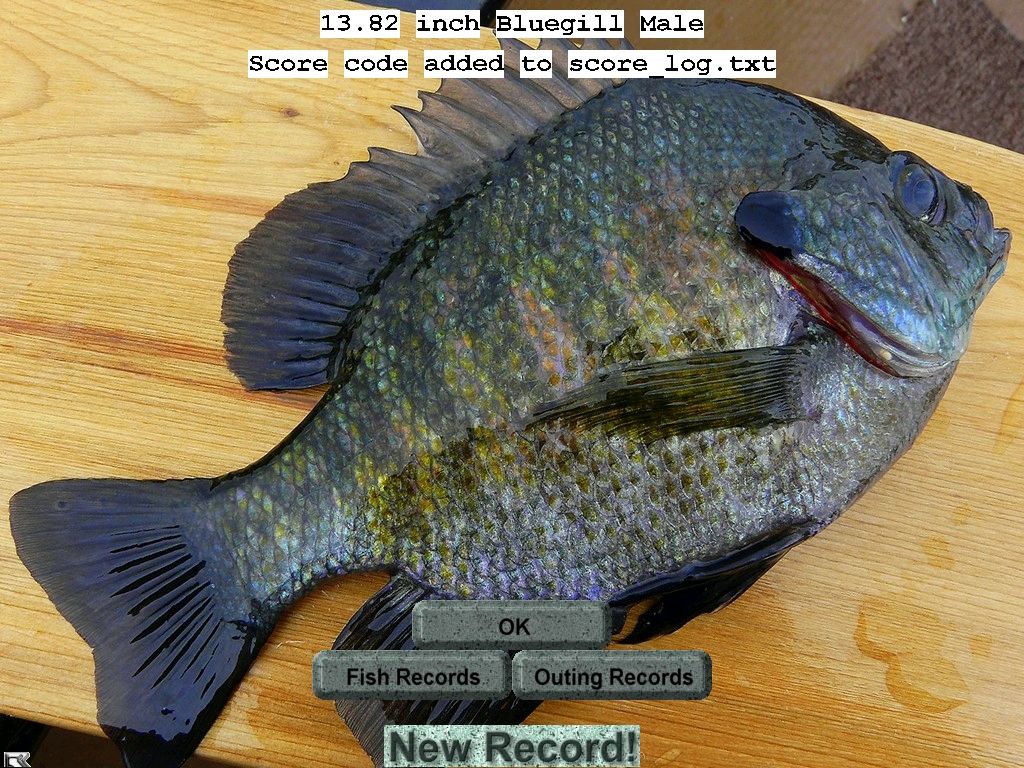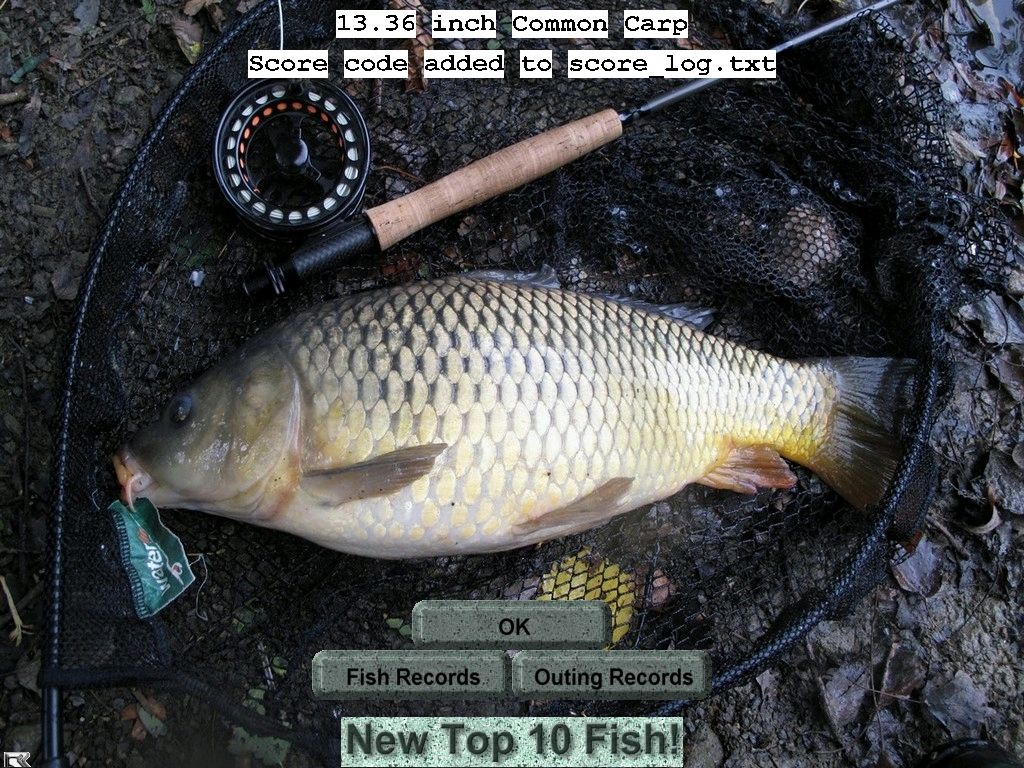 HUGE BASS!!!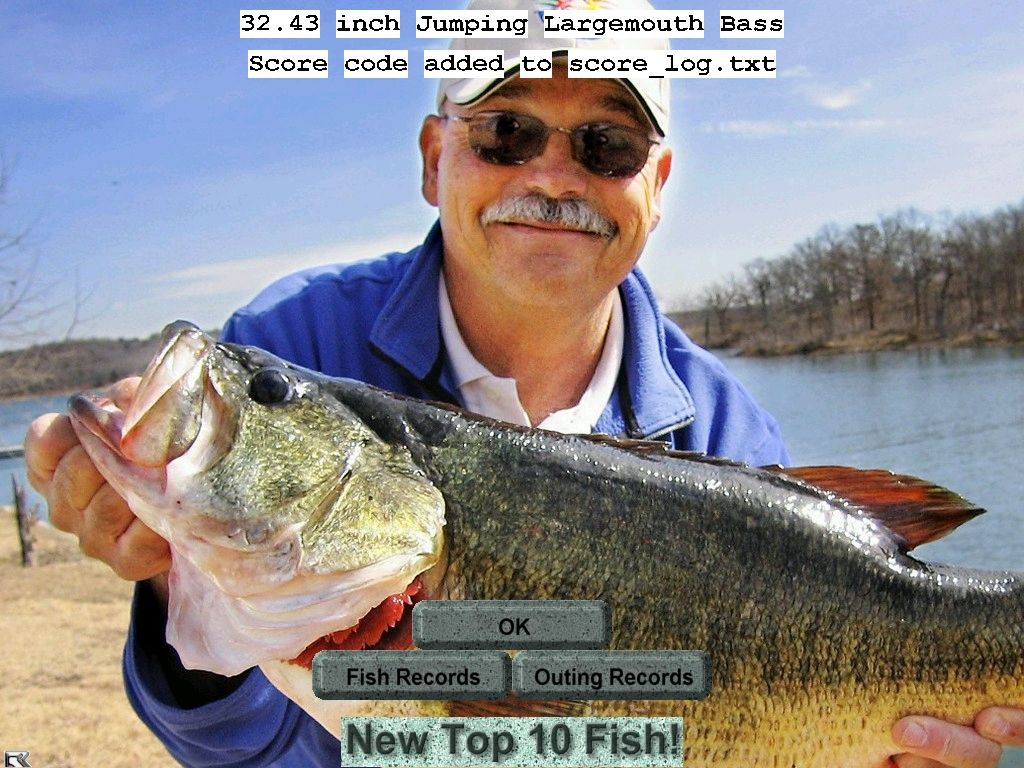 Battling a Bonds Lake Behemoth!!!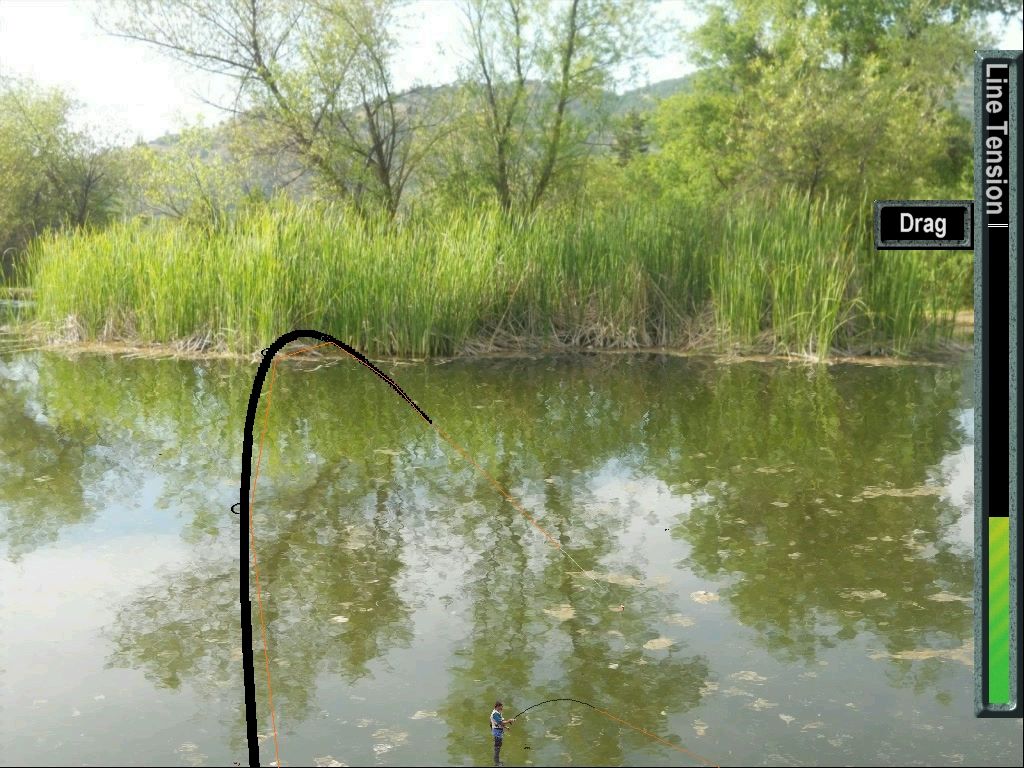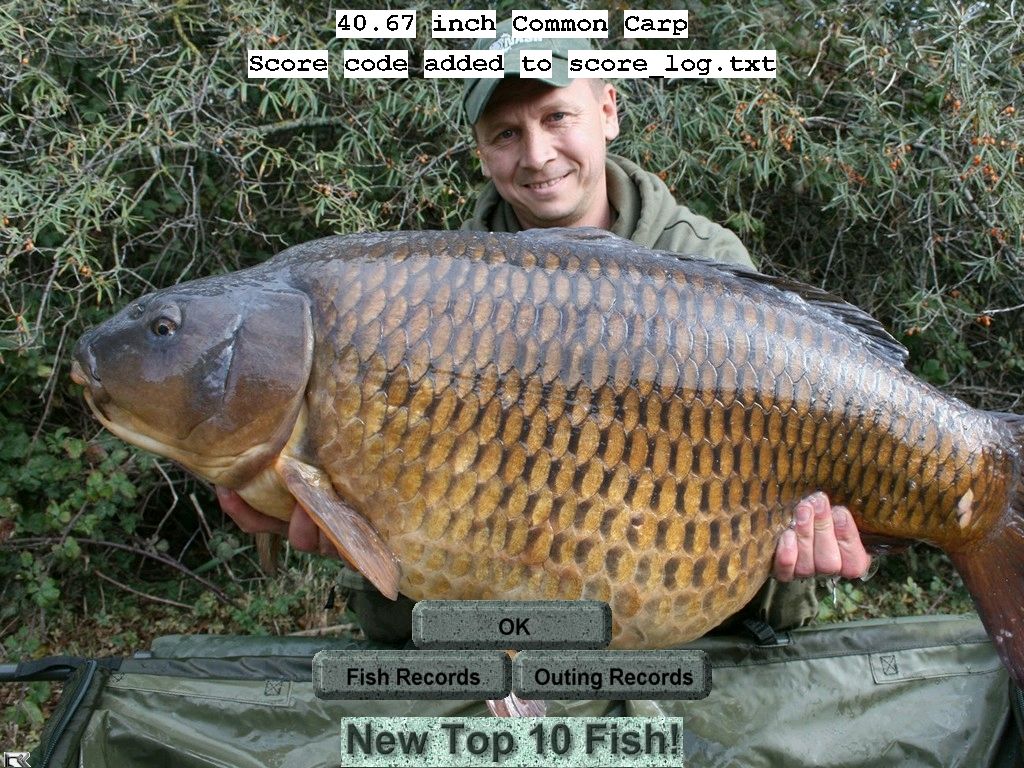 Thats just a little taste of what to expect here. I hope you guys will download and enjoy yourselves. Wanna see some pics!! Special thanks goes out to Stanley for testing this outing, and to Stanley and Barns for the terrific new species and upgrades that were needed for this outing.
For the record, you will be fishing for:
Bluegill Male
Brown Bullhead
Jumping Black Crappie
Jumping Largemouth Bass
Jumping Pike
Pumpkinseed Sunfish
White Perch
Yellow Bass
Common Carp
Common Carp Light
Yellow Perch
Download link can be found
HERE