Hi Martin, Stanley and Everyone,
It took a few days for me to fish this outing. I fished through this outing completely 3 times. Martin included some very beautiful scenery in this outing
and it also has some open water scenes, so that goes along with Ocean fishing, Martin included some excellent sounds and definitely some huge fish. Be very
carefull fishing this outing, even fishing with heavy equipment, I lost at least 25 fish from either the jumpers throwing the hook or the big fish just
snapping the line. This fish were definitely hard fighters and a few of them took me 15 to 25 minutes to get them in. Don't try to pressure the fish to much
because they will either throw the hook or snap you off. All around Martin did an excellent job on this outing. With the way the fish fought you'd definitely
think you were deep sea fishing. I fished this outing anywhere from the surface to 6 feet deep. A total of 51 fish caught and 25 lost. Martin included
16 species in this outing and I only caught 14 species. I tried my hardest to catch all 16 but the Black Marlin and the Milkfish eluded my net. I hooked the
Balck Marlin 4 times but it either threw the hook or snapped my line. So it goes for at least 3 days of fishing. Thank You Martin for another excellent
outing and Thanks to Stanley for his infamous Jumpers. If you like the Ocean fishing and some long hard battles where it takes sharp mind and quick reactions
then this is an outing for you. Definitely very enjoyable.
In Sw Wondrous Vibrant Indian Ocean 1 You Are Fishing For: Jumping Barracuda, Bonefish, Bluefin Tuna2, Tarpon Plus Black Tip Reef Shark, White Tip Reef Shark,
Tigershark, Black Marlin, Milkfish, Golden Trevally, Bluestripe Snapper, Sardine, Orange-Spotted Grouper, Green Jobfish, Greasy Grouper, Giant Trevally,
16 Species In Total.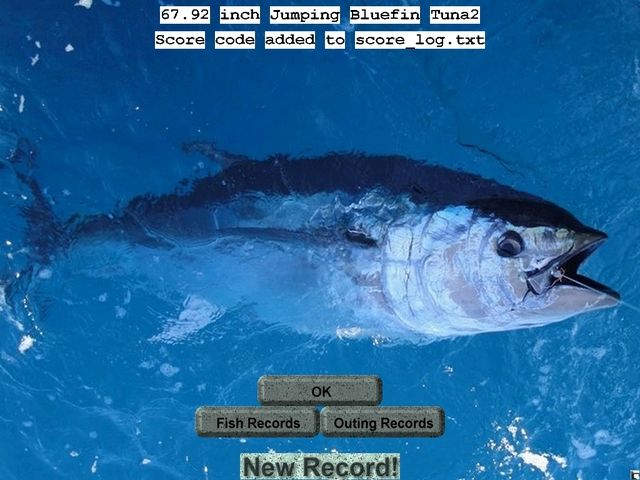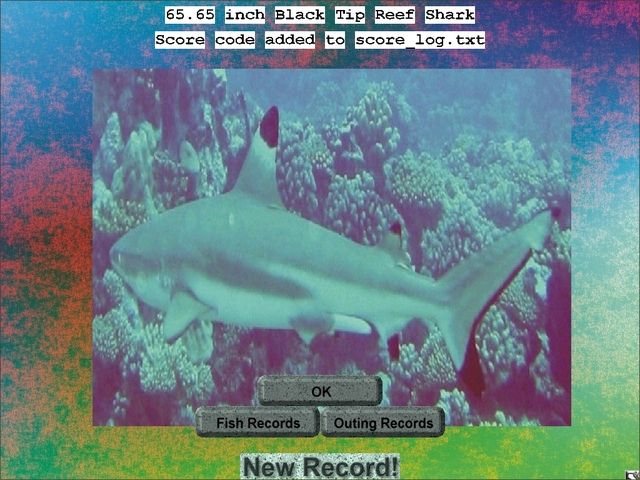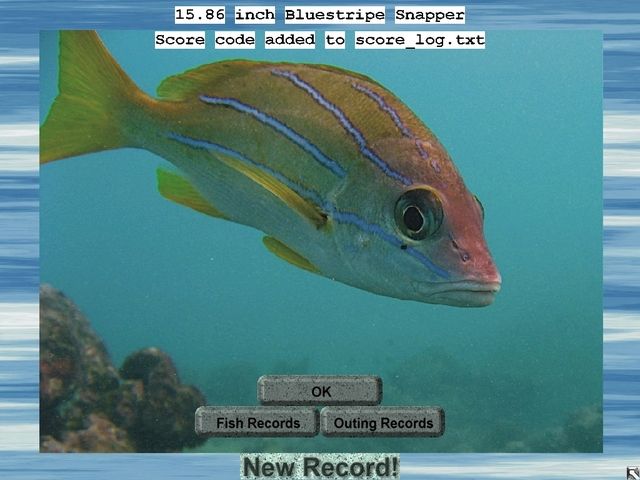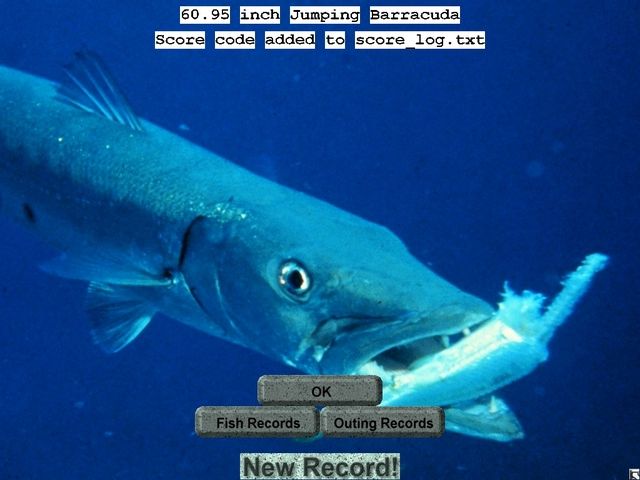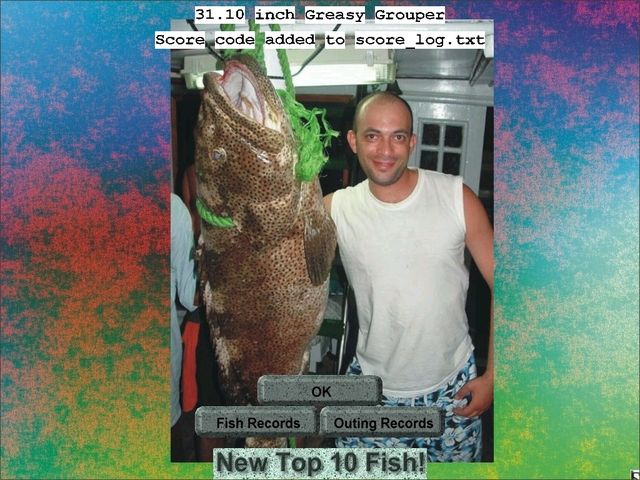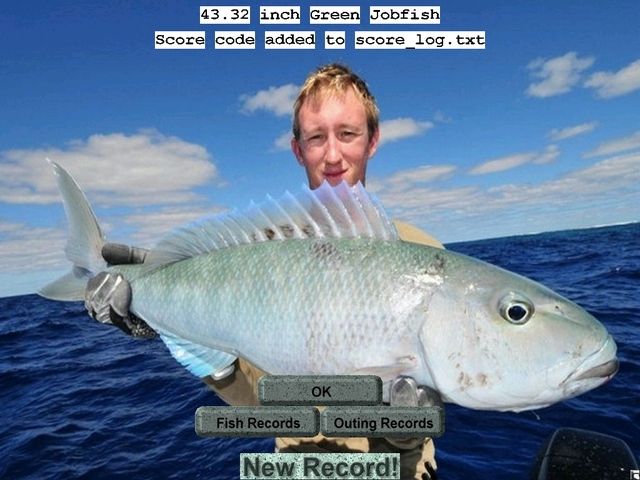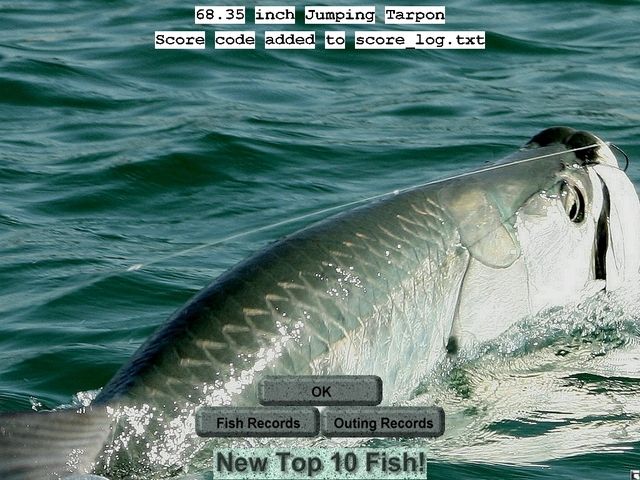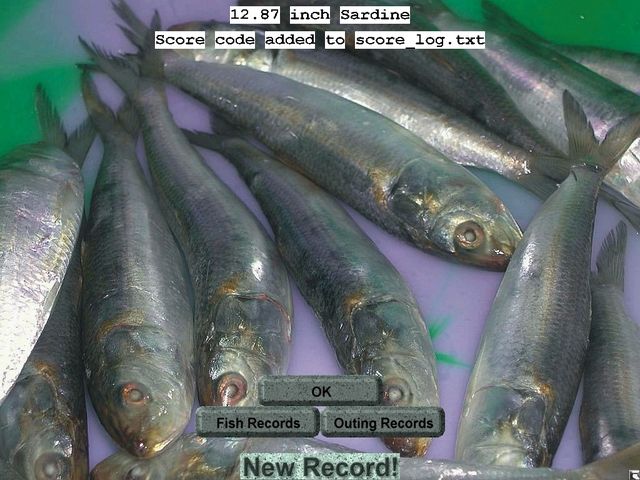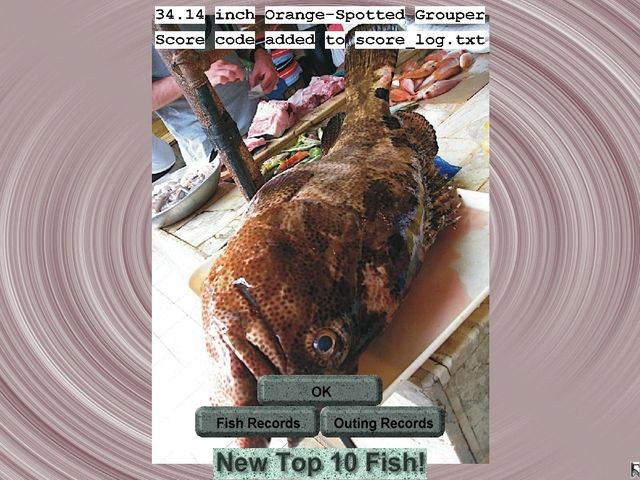 Fish: 34.09 inch Orange-Spotted Grouper from Sw Wondrous Vibrant Indian Ocean 1; Code: ZFKGDKRZNQUSH3875GYXPNPHNRIPJVFBEPLIYNMRHDMUISYPUVRUGNHQAGAWP
Fish: 39.45 inch Jumping Bonefish from Sw Wondrous Vibrant Indian Ocean 1; Code: HXIPWGDIZDNPG6556PQURXDPHYSIHHFDCUFJJFMSOKBOFXFIMTKYFPFLEXFBL
Fish: 40.10 inch Jumping Bonefish from Sw Wondrous Vibrant Indian Ocean 1; Code: JSAAAMCKWUMMT5795VXKTBWWWLCVRATVHHMYDLMRXGZUDZHGIWRKYMJYHSMAV
Fish: 34.14 inch Orange-Spotted Grouper from Sw Wondrous Vibrant Indian Ocean 1; Code: DBUIZKETYFITO8092PKSBBSCNKJSUJBTVEBRQVYSCUHJGRPYQKMEJZNYJSWHJ
Fish: 39.07 inch Jumping Bonefish from Sw Wondrous Vibrant Indian Ocean 1; Code: GJJKQJYYXBOFE1985NOZHMIWVRJHKGJJTGOQCIFHAZQIMNTGSDGFLJPFQWHCZ
Fish: 11.06 inch Sardine from Sw Wondrous Vibrant Indian Ocean 1; Code: LCHAPBFATRXOY2124QMAQBHRAEJWHHEWCNZBGRAMOXAYCNFJIQHBNEFUPCMPD
Fish: 41.26 inch Green Jobfish from Sw Wondrous Vibrant Indian Ocean 1; Code: PLBUDZVCDIAVA5836BRFZPNWWRYABFCGAYNQRCBQTSWWEZPPRLFZUNVDCAXFM
Fish: 42.72 inch Green Jobfish from Sw Wondrous Vibrant Indian Ocean 1; Code: VOWTQYXBRCDXQ5572RXXFDFVPWXZPGTNDHNEPSBXGZZXAFJTHBVFTAYFOVFBL
Fish: 31.10 inch Greasy Grouper from Sw Wondrous Vibrant Indian Ocean 1; Code: OGQUXYJHRAOBR7565PLWTCLWTYAAIDCLTRQCGVPJYZQNMFFKHEDTTSMSAEAMF
Fish: 60.95 inch Jumping Barracuda from Sw Wondrous Vibrant Indian Ocean 1; Code: RHHNDAHGLZVDE4880JDQGVEBXQZELCSDVMFXGZKKKSEVORBEIDUVXLJSLJADP
Fish: 39.15 inch Jumping Bonefish from Sw Wondrous Vibrant Indian Ocean 1; Code: GWRYHIUTXHQRC4737KPXPVNMTKDTM@PICLELCHTDZTFPAIASXJOCAIRRRFJQK
Fish: 40.36 inch Golden Trevally from Sw Wondrous Vibrant Indian Ocean 1; Code: AXCHFJGTMJWOJ2233TORVRFCIKOMO@IDNLJWAHDOIGWYHGCNJYDXGRKQDIAMF
Fish: 55.42 inch White Tip Reef Shark from Sw Wondrous Vibrant Indian Ocean 1; Code: IREMQUKDNVRGH3996QWMRZFLJXNFORMAPGKJWNTURPMVYKCRBLVNLFNWVSODW
Fish: 14.97 inch Bluestripe Snapper from Sw Wondrous Vibrant Indian Ocean 1; Code: GCAVVGPCIHPAB8318JBMOUTPRLQWXPILOYRTIZUTWNVRIDLSRJDFMSJYDMSSC
Fish: 39.79 inch Jumping Bonefish from Sw Wondrous Vibrant Indian Ocean 1; Code: HTGFZYKAWCBFJ8314IDQFMSZZLQQJGUCNNBLFOBBRPIMKBJJSXEPRGLBFKFVG
Fish: 55.48 inch White Tip Reef Shark from Sw Wondrous Vibrant Indian Ocean 1; Code: JOLLHKRKUPZOW7543OSYHQLZPYSDTGJCBIIIYUUAJMPSIDLHNZLIJDHOCXEQT
Fish: 15.46 inch Bluestripe Snapper from Sw Wondrous Vibrant Indian Ocean 1; Code: JWCQZSOGYWUOQ1957CCOFLHLMQLFHBLWNOQXHUXJMASDYEMNCAXTKNEHGPVUG
Fish: 14.66 inch Bluestripe Snapper from Sw Wondrous Vibrant Indian Ocean 1; Code: IARSAVGYRXCIM1693UQDYFPGERJJXFVIACYIRFNGVBLEPLRYTIIPQPQJWTAWP
Fish: 67.92 inch Jumping Bluefin Tuna2 from Sw Wondrous Vibrant Indian Ocean 1; Code: OMJYYFIWWEALD7038STOHSCXMKBCOXIMYHBJMVRSTHKLFIEIUHZQZNAPJEJQK
Fish: 65.22 inch Tigershark from Sw Wondrous Vibrant Indian Ocean 1; Code: PUCOUZETTLNDT2336JGYCNHPEEJUXEYFCXZVNKVVDKBBGPAUCVZNDDCYGNSSC
Fish: 66.20 inch Jumping Tarpon from Sw Wondrous Vibrant Indian Ocean 1; Code: GMZOZAQSRVBZL6022SVJPUMNSLTHIDZGZWGPSQGUPQAQVBFOYJMEWJAEJEKBS
Fish: 41.82 inch Green Jobfish from Sw Wondrous Vibrant Indian Ocean 1; Code: GWODFEPXXJTGC4737KPXPVNMTKDTM@PICLELCHTDZTFPAIASXJOCQNRRQPFVG
Fish: 70.79 inch White Tip Reef Shark from Sw Wondrous Vibrant Indian Ocean 1; Code: UQUXJBCABJURS8898KEASJSBYKSKKVCPBNENZUJVHZVGFWQMYEXHZTVLCPHAE
Fish: 43.32 inch Green Jobfish from Sw Wondrous Vibrant Indian Ocean 1; Code: FCZXOHZKSXKFG9794XGSRUBKWSUYKDVNFPBNPJSAPZIMOVPMYPOMZRFHTSUEA
Fish: 36.20 inch Jumping Bonefish from Sw Wondrous Vibrant Indian Ocean 1; Code: PMPCZUJEMMSAR6951DOIERUCHDQSJJWDIRZHFLSLAVXPQPZGNBNCUTFFJCDNT
Fish: 67.69 inch White Tip Reef Shark from Sw Wondrous Vibrant Indian Ocean 1; Code: OGGKYLHJSKQIR7565PLWTCLWTYAAIDCLTRQCGVPJYZQNMFFKHEDTJXMSBNGEM
Fish: 65.65 inch Black Tip Reef Shark from Sw Wondrous Vibrant Indian Ocean 1; Code: LLEACPEXLGUHR9723YBUUZJSIRUYL@TUEMLGUZVRZWELDWQOTZIPNUEPQFTIQ
Fish: 55.73 inch Giant Trevally from Sw Wondrous Vibrant Indian Ocean 1; Code: JGSZGKRXPLGEU2868IAQJVPMSFZAXLOAGBHUQDIRXXLYSVLTQXSYJLRWGQHAE
Fish: 78.75 inch Tigershark from Sw Wondrous Vibrant Indian Ocean 1; Code: OXVPCAWMVEGDM8860LSFMVBBGEEFAQTLJYCWKDVXMVYMEWQDPPQSUSJGYLFML
Fish: 12.87 inch Sardine from Sw Wondrous Vibrant Indian Ocean 1; Code: KPZMFCJNUMYNA6272BLDJSCKVDHSOOYXTMRYFTNPPDCIFTRXUJHFOCCQPHYNB
Fish: 15.28 inch Bluestripe Snapper from Sw Wondrous Vibrant Indian Ocean 1; Code: MUZJGWFSYALSX5136RMHMWVHTYBICCCRJDNSJXSPRCWVQTOZXLQWBLPIZJRZC
Fish: 31.42 inch Greasy Grouper from Sw Wondrous Vibrant Indian Ocean 1; Code: XUYJTZGNELJQL3341JDDNKXYYDJOKRADBSUOHXGSQJLWXWYNYTUZXHCJFQXCT
Fish: 39.13 inch Jumping Bonefish from Sw Wondrous Vibrant Indian Ocean 1; Code: QCWNLCXBXOHWV6829XXOSIDBBXCESASHPDIJVKHEPGFNWQSIZWSXDNSQHCHCZ
Fish: 43.05 inch Green Jobfish from Sw Wondrous Vibrant Indian Ocean 1; Code: RJSJIWMXLAMNT8111FFWIAJNIXRNBCGDLCVNAQUKRGNJLPEUSCKJYKCOWSOAJ
Fish: 12.87 inch Sardine from Sw Wondrous Vibrant Indian Ocean 1; Code: TMHVVFJPFOKHA3755ZEUJZYHVLUCZPWXLVJRCVXKMRPAZSYGLFLMZRWLXTBXF
Fish: 11.88 inch Sardine from Sw Wondrous Vibrant Indian Ocean 1; Code: GUMMGIBUVVZQN0516GNZNQHAPDMKW?BIMEPDAHSDSEECDKGCNKYGXTYWGUHAE
Fish: 39.22 inch Golden Trevally from Sw Wondrous Vibrant Indian Ocean 1; Code: BXBLYQGBEVYIW1156EKMSRXIDDLKJDVUXWZUTXEHPMJCSNXTCTSJRKOYLQDGT
Fish: 63.05 inch Jumping Bluefin Tuna2 from Sw Wondrous Vibrant Indian Ocean 1; Code: HFFEVZXYNKDUV2348REQSTPEJXWNIQMGESIYRPWIKSKDCYKYQSPQAYZMSZUEA
Fish: 58.99 inch Jumping Tarpon from Sw Wondrous Vibrant Indian Ocean 1; Code: ULCOOEJFHMNRX9532BUTBWJYXKRIMXQRNRWYPCHILCCDYKKNISJVLEQRXCUTQ
Fish: 32.79 inch Greasy Grouper from Sw Wondrous Vibrant Indian Ocean 1; Code: GSMUGTMRUZELX8595DDTLKCOLXUJOXFHWKAVYQIMLYUONDDMDMITQASITLSVN
Fish: 15.86 inch Bluestripe Snapper from Sw Wondrous Vibrant Indian Ocean 1; Code: BKOWEGAEDRZQY8186PIPKISSFLIYISPCWPRZAYRKHALNESIHPEKMHEHULQDGT
Fish: 42.82 inch Green Jobfish from Sw Wondrous Vibrant Indian Ocean 1; Code: YCCCPCLBKSGFN9855XVULFTKVECRGMCFNXUDPXJCTYPIFWZBVMFKKSVBAQEID
Fish: 43.04 inch Green Jobfish from Sw Wondrous Vibrant Indian Ocean 1; Code: JSXFYIXOWXMGT5795VXKTBWWWLCVRATVHIMYDLMRXGZUDZHGIWRKSSEYGGFVG
Fish: 66.37 inch Tigershark from Sw Wondrous Vibrant Indian Ocean 1; Code: JCDIIJODMUYKP4528BWEXKFPCRYIAJWZAVDWMMYZJVAWXZPMWBMWIYRNINQEJ
Fish: 59.22 inch Giant Trevally from Sw Wondrous Vibrant Indian Ocean 1; Code: GETXDGZEMKGZJ2639MESQZYBVSIFNIFMFQGBKQDLEBWEFBFABQTTSAGTOSEQT
Fish: 68.35 inch Jumping Tarpon from Sw Wondrous Vibrant Indian Ocean 1; Code: RSJKYRUQBEBDM6712VUPMYMFQKCHXUCBGBGSXYPPCXSONGOAELMEMWEJZDHHW
Fish: 43.20 inch Golden Trevally from Sw Wondrous Vibrant Indian Ocean 1; Code: ULZNCEWDGXKQX9532BUTBWJYXKRIMXQRNOWYPCHILCCDYKKNISJVPFLRXANLW
Fish: 57.07 inch Black Tip Reef Shark from Sw Wondrous Vibrant Indian Ocean 1; Code: ZWMCNSBYQVCMC5188BEYJOEMAXMLAIWBTTXBVUSFDRVTRJJACGESTWHDWLXFM
Fish: 43.62 inch Golden Trevally from Sw Wondrous Vibrant Indian Ocean 1; Code: LAHDATRHTNNWI8193MKUOVJOOXRVAHIVLBKTDARUHJQKEHDSYRROWQYGCMHHW
Fish: 63.16 inch Giant Trevally from Sw Wondrous Vibrant Indian Ocean 1; Code: ITCKXUVCPNCCX7917TZKBEKWUEFOESIBFAZRYEDUYDVRWIEHLRKJYNKSHMEQT
Fish: 54.48 inch Giant Trevally from Sw Wondrous Vibrant Indian Ocean 1; Code: OCOHULIEPDJWM8322IZSHRBZLKQIKBSKNNLEKEERBFFLRBJLNHQSJCEJDKPIY