Sw Wondrous Duncton Mill Fishery Barry's Photos Fall
Hi Everyone,
Still having a lot of medical problems but it is still hard to keep me from RWFF. Saw Martin's new post with 4 downloads, so decided to check it out. It seems that Barry has a beautiful place to fish and a few real nice species of Trout to chase after. With his photos and Martin's added photos the fall outing is the 1st one I tried since it is definitely Fall Season here. Beautiful scenery to fish by and plenty of very active fish. I fished all the sites and really had about 4 hours of enjoyment with this outing. Beautiful scenery, excellent sounds and a lot of hard fighting fish. I fished only on the surface with dry flies. A lot of hard fighting fish and even had a few throw the hook on me. Really had a relaxing time with this outing. Enjoyed it emminscely. Martin did another most excellent job with this outing. Fished all sites and caught all 16 trout that Martin included. Had to keep checking score log to make sure which fish were caught. Caught approximately 50 fish. Thanks again Martin for a excellent outing and thanks to Barry for sharing one of his favorite fishing spots with us.
Sw WondrousDunctonMillFishery Barry's PhotosFall
Jumping Tiger, Blue, Brown Trout 5 Versions, Rainbow Trout 5 Versions Plus Non Jumping Tiger, Blue, Brown and Rainbow giving you 4 Species but 16 Fish.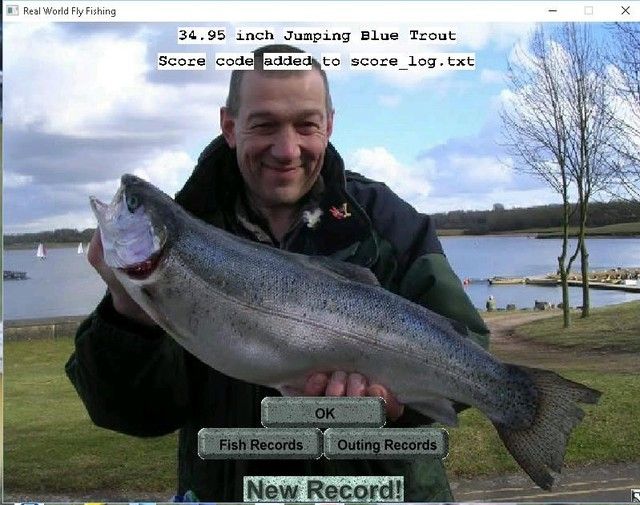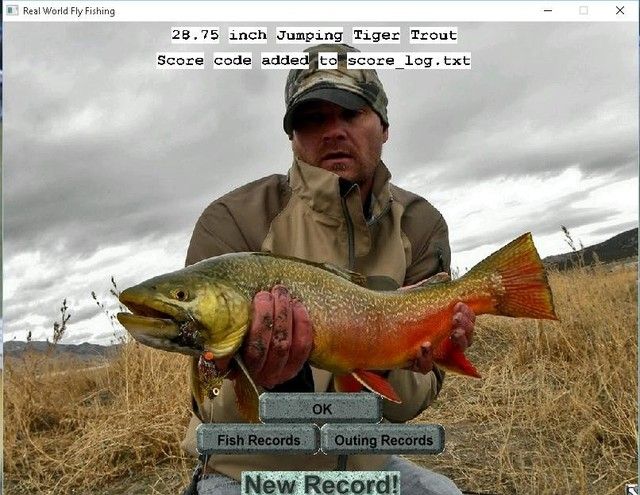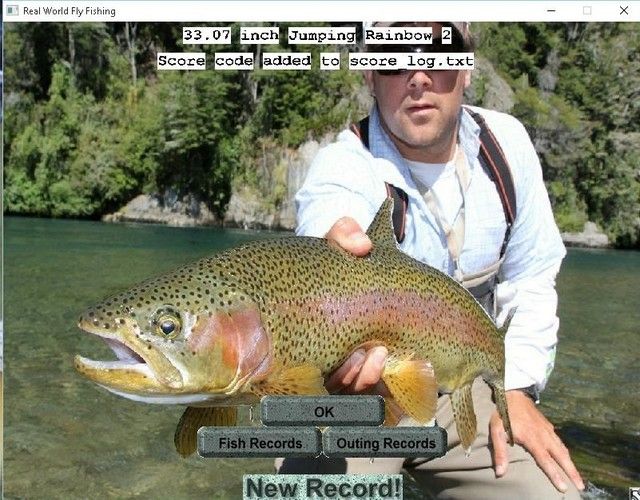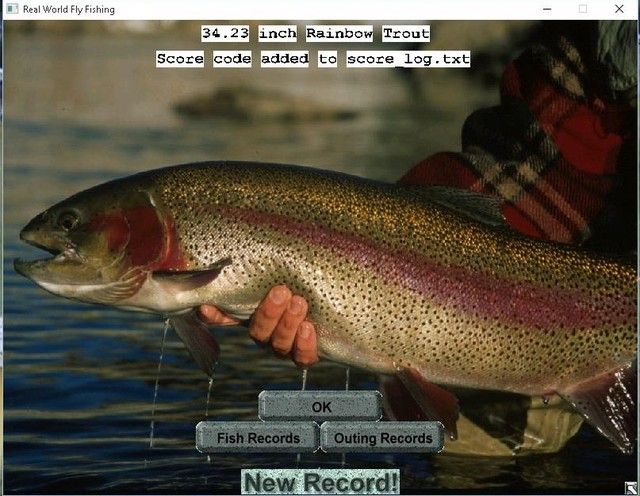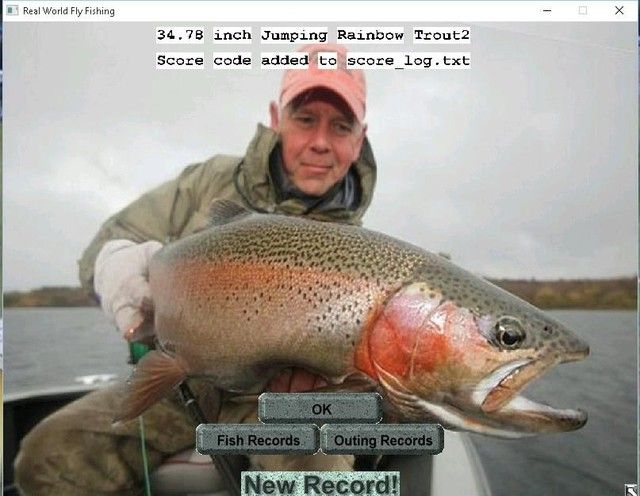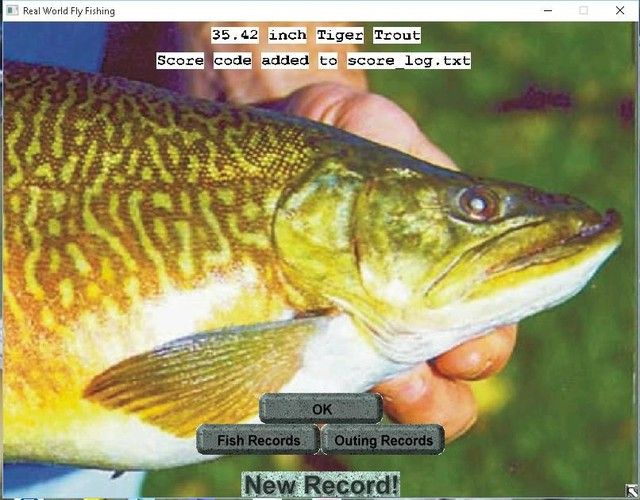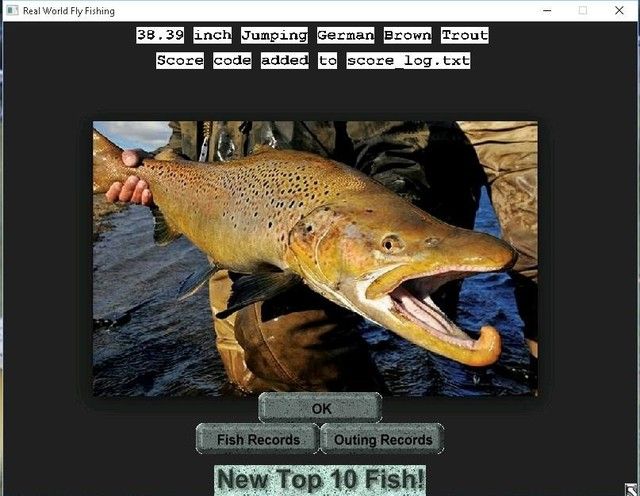 Fish: 29.45 inch Jumping Brown Trout 3 from Sw WondrousDunctonMillFishery Barry's PhotosFall; Code: KENKPMXREOOOS7440IEAZJULTXALIZFMFTQLHTIKXFIAUYDJXXQDAQTZAUCCS
Fish: 38.77 inch Jumping Brown Trout Dark from Sw WondrousDunctonMillFishery Barry's PhotosFall; Code: BVQUDQKQDKGPH9905MHUBLTTDJTBBMHPECKMRYDHZOMRBBUKQXCVNBLLXIZVS
Fish: 28.28 inch Jumping Brown Trout from Sw WondrousDunctonMillFishery Barry's PhotosFall; Code: NTDACOUYZRNPT1714ESEPTHDZBYOPMWZPKAZOWBMQVMJWNYGATWFBJJOOMKYI
Fish: 30.57 inch Jumping Rainbow 2 from Sw WondrousDunctonMillFishery Barry's PhotosFall; Code: HHTVCZOJOVZPK6469GPCFYVNRIOWFTIVSFXGTGXAZGFCGQLWYCFDTTZACCAZK
Fish: 34.95 inch Jumping Blue Trout from Sw WondrousDunctonMillFishery Barry's PhotosFall; Code: HMGSTHQIICIEY5725PZJWUFIRIPGDRMSGWEWLXIOOMZGMCAUPHTPZIEUOARMH
Fish: 30.81 inch Jumping Red Rainbow from Sw WondrousDunctonMillFishery Barry's PhotosFall; Code: ZORKIVLCKYKGA0484YVODLKWHITJUOCNVKXNUVHWADDTHCHCDHTPNWNLZPBEN
Fish: 31.48 inch tiger trout from Sw WondrousDunctonMillFishery Barry's PhotosFall; Code: QEUZCIAGZQCBK0040EISONJKJITNIUPVCSPZXBIWWVSMZQTGHXILWISDTIRKN
Fish: 34.36 inch Jumping Brown Trout Dark from Sw WondrousDunctonMillFishery Barry's PhotosFall; Code: GUDHSIKYWSXQN0516RVFYQIXTHMKEABWJAPDAHSDSMQNJEFKLNYGEMXWCUYLS
Fish: 28.27 inch Jumping Brown Trout from Sw WondrousDunctonMillFishery Barry's PhotosFall; Code: DKAMWWYGOEFSH5602HHRHZVRHCBMXKPFNZFWMETXVCYZGBYLZEFRQITBNSLDL
Fish: 28.75 inch Jumping Tiger Trout from Sw WondrousDunctonMillFishery Barry's PhotosFall; Code: YARFCGGUIULCY5824EAUUAOEVCKHYVGTUEFVNGAKMSSFOSVTIRPWUQXONULBQ
Fish: 33.03 inch Jumping Rainbow 2 from Sw WondrousDunctonMillFishery Barry's PhotosFall; Code: SRFIFPUQIZLVJ3499HAMPVYCFVHNSDWKNJTZBXYFJQIKARQOGBKFJTDOXABEN
Fish: 34.52 inch Bluetrout from Sw WondrousDunctonMillFishery Barry's PhotosFall; Code: ZBSVUJCNKWQZK5533KTROCFHJHZXTDVOUFPKUETZSJNDTIBQPBMTGXLHAGVGT
Fish: 31.88 inch tiger trout from Sw WondrousDunctonMillFishery Barry's PhotosFall; Code: VUZJFQYAVLEBD5844FUNMTWTMVYAKDZCWVGKWSDGCPFGZBGZKZRUFOTKWWAOA
Fish: 37.44 inch Jumping Brown Trout 3 from Sw WondrousDunctonMillFishery Barry's PhotosFall; Code: JDETBNOCVARCO5723OBNNNMSZIQAQQYRFSPNAVPVQOMBPBYLIMUHNJFYKWGUK
Fish: 35.80 inch Jumping Rainbow Trout from Sw WondrousDunctonMillFishery Barry's PhotosFall; Code: PVVHNLMZKQRUJ3532WTHKPPRBVIMNDSXHMLMBTNQLDOGXZJBWOHXLXLIINGUK
Fish: 32.40 inch Bluetrout from Sw WondrousDunctonMillFishery Barry's PhotosFall; Code: VZTKQXKTHPJZZ4102OEUVHGWNUZCIBLZLTNZOSOTZVZBGOVXALNGTDFWAPDYD
Fish: 33.07 inch Jumping Rainbow 2 from Sw WondrousDunctonMillFishery Barry's PhotosFall; Code: GRMKQRSNDRIOG5489MNWRIEGXOCRODLZLSOEKHRILDGFIPSCNZAQJRMXKZGUK
Fish: 33.70 inch RainbowTrout from Sw WondrousDunctonMillFishery Barry's PhotosFall; Code: MAYIZRRPLQINW7706BNDWNUINVGLVNWISFIRWISNOFPZVIYYPPFZUOGPIERJX
Fish: 31.82 inch Jumping Brown Trout 2 from Sw WondrousDunctonMillFishery Barry's PhotosFall; Code: TDSKUPPGQCOPH6144CXPZBWLJCBIDAIFFXXMONUFBZXFDWNJYZJZOZNQRZNRE
Fish: 26.56 inch BrownTrout from Sw WondrousDunctonMillFishery Barry's PhotosFall; Code: IKQIMXUTZXQWE0407PSFJGRBIVUUICLQAXNMCWAPNMDOIMTKQDRNRUGPCUZVS
Fish: 34.54 inch Bluetrout from Sw WondrousDunctonMillFishery Barry's PhotosFall; Code: CYNBDTPWFMXAA3955UKPFTPIVVZSMOLKUUASZNXWVTJMDWCQQGOFLCBZOVCXN
Fish: 32.64 inch Jumping Blue Trout from Sw WondrousDunctonMillFishery Barry's PhotosFall; Code: RISZQJQMTGVJU7016WIZWXMEUPZWBAMNABRWUHCGRDYAFTLLUXCGDCRDODPGP
Fish: 34.86 inch Jumping Rainbow Trout from Sw WondrousDunctonMillFishery Barry's PhotosFall; Code: GWRYHIUJXCTKC4737VXDAVOJXODTUBPWZJELCHTDZBRAGCZAVMOCXGQRPCUFD
Fish: 34.63 inch tiger trout from Sw WondrousDunctonMillFishery Barry's PhotosFall; Code: ISMQADMUEBLMG6892DJVHBNOFWNXEXGSUDOAKVLYQAGAQMTQNECYREEHZTGRR
Fish: 31.57 inch Jumping Rainbow from Sw WondrousDunctonMillFishery Barry's PhotosFall; Code: CXKPMGTJWAEAJ0850TNUAIQKCBZAERJGMUXBLFFAOIASRORZTQGDCJRPHQRMH
Fish: 33.68 inch Jumping Rainbow Trout from Sw WondrousDunctonMillFishery Barry's PhotosFall; Code: MZMYUHEJLUTIS4584LEUOKGHYCKSICPCCQVHBPCCNPUCDIBFLBLIOTBUBYOLU
Fish: 33.55 inch Bluetrout from Sw WondrousDunctonMillFishery Barry's PhotosFall; Code: UPWXPQYZIPAIU7775TPDYGVSRBASSBAGQMAWLLSZHEYXZIFCARPWWLKATDCXN
Fish: 32.68 inch tiger trout from Sw WondrousDunctonMillFishery Barry's PhotosFall; Code: IIMGSDJAXLWUO5386LPZHBMQFOCLACPQKGYWZEQPGXTAKORTGEBAYSNBRBMMQ
Fish: 30.91 inch Jumping Rainbow from Sw WondrousDunctonMillFishery Barry's PhotosFall; Code: DCXLDOVGIKMDF1198BXBJDAFKJIKKPVLATFIEEQOKNUOYBYXKDUHHYWIMVTAA
Fish: 32.20 inch Jumping Blue Trout from Sw WondrousDunctonMillFishery Barry's PhotosFall; Code: PRUQQLLBHLAUM7299PGVYFEUMHZBPBIWTNHWXKUZWJDECVMUBRBOPBQZKQBEN
Fish: 38.94 inch Jumping Brown Trout from Sw WondrousDunctonMillFishery Barry's PhotosFall; Code: XBWHVIHAAAJGB7026VCUULDFLVNJLFNYTUTFJZQMNPNUOTSMDMRNADDASKXPH
Fish: 34.23 inch RainbowTrout from Sw WondrousDunctonMillFishery Barry's PhotosFall; Code: AUPNTBNRTKHCC7106GPOZJCQPVEMGESMMBIPKZKSTXYBEMPNBNFZICYJKTVZT
Fish: 28.03 inch Jumping Tiger Trout from Sw WondrousDunctonMillFishery Barry's PhotosFall; Code: DTPJJNBLLQRPA3201XEKKXPKPPMGBCMEPFRJIMWCGCCNISJQSOHNATBWQBVBO
Fish: 34.78 inch Jumping Rainbow Trout2 from Sw WondrousDunctonMillFishery Barry's PhotosFall; Code: FFAXACWYLHHFM4831NWZJCOZXPDZICLXAVTUFJTWEYEFEDBJCGMKBFPGJBAZK
Fish: 29.48 inch Jumping German Brown Trout from Sw WondrousDunctonMillFishery Barry's PhotosFall; Code: RMUJURJAWFBLZ5258VVLBIXBJUBOZBWOGJNMQQVYGFJCAYPSXTIHAYMMMHXPH
Fish: 35.42 inch tiger trout from Sw WondrousDunctonMillFishery Barry's PhotosFall; Code: UNAAFKMAHHFHM3554PMFWBPHFVIJCAMGAELOJUQHAQXKCCDMQTZJLRJMIGCCS
Fish: 31.85 inch Jumping Brown Trout 3 from Sw WondrousDunctonMillFishery Barry's PhotosFall; Code: QYBHQJETMSIHL9380FOLOXLGTHPKXMVSPECSKRPFZALSAVQHVXTIJYAXHDTUV
Fish: 32.32 inch Jumping Brown Trout from Sw WondrousDunctonMillFishery Barry's PhotosFall; Code: JYYJDMMNAFOWG5279QMASRNUUBDOFWZKBDFFJTGBTXGCBWFLSCMGKAFUOIMMB
Fish: 38.39 inch Jumping Brown Trout 3 from Sw WondrousDunctonMillFishery Barry's PhotosFall; Code: CHDESYFWLIOXG1652ZEODRZDQPVWVBMKEHOYDOZIZXANMGRXIVBHSHEMPIBEN
Fish: 28.40 inch Jumping German Brown Trout from Sw WondrousDunctonMillFishery Barry's PhotosFall; Code: GVOUNRTSFNQFD3632TSADSPDMCMBMFVSRRSUOYBZAYRHVMPBHEGRONHHICEOR
Fish: 32.55 inch RainbowTrout from Sw WondrousDunctonMillFishery Barry's PhotosFall; Code: GJRLCSLOXUQBE1985YWFSMJTZVJHSIJXQEOQCIFHAHCTSHSOQGGFIHOFPKVGT
Fish: 28.93 inch Jumping German Brown Trout from Sw WondrousDunctonMillFishery Barry's PhotosFall; Code: ZFCFMFIMNKXYH3875RGDANQERVIPRXFPBNLIYNMRHLYFOMXXSYRUDLGQXYKJI
Fish: 34.36 inch Jumping Rainbow from Sw WondrousDunctonMillFishery Barry's PhotosFall; Code: GLXBFRHJZGJEU5906BYMUSOFLUBQIJFXOUDYEZPYHVLHPNUFAEETUBQBBUUFD
Fish: 35.71 inch Jumping Red Rainbow from Sw WondrousDunctonMillFishery Barry's PhotosFall; Code: AIBCSKFCLOJEW5251LSUODWGLPCRNHGRLNEKFRORTGJGTHSSKPGNDWFQQGCXN
Fish: 31.33 inch Jumping Blue Trout from Sw WondrousDunctonMillFishery Barry's PhotosFall; Code: AVSRCJBHLQBXT8202AMREMBWIHWDOAURUSUOYICOBAZVQCZMXDNKKVHUOHMMB