Hi Everyone,
Well I just fished part one of Martin's Lake Caribou, California. This outing has some very beautiful scenery, good sounds, tricky currents and
definitely some great fishing. At least medium tackle is needed because the fish will run from 40 to 60 inches +. I had one huge Jumping Striper
on that snapped me off. There is definitely plenty of good fighting fish. I caught all 14 species of fish Martin had put in this outing. You
can fish on the surface or below, either way you will get plenty of action. Thanks again Martin, another job well done. Total of 30 fish caught.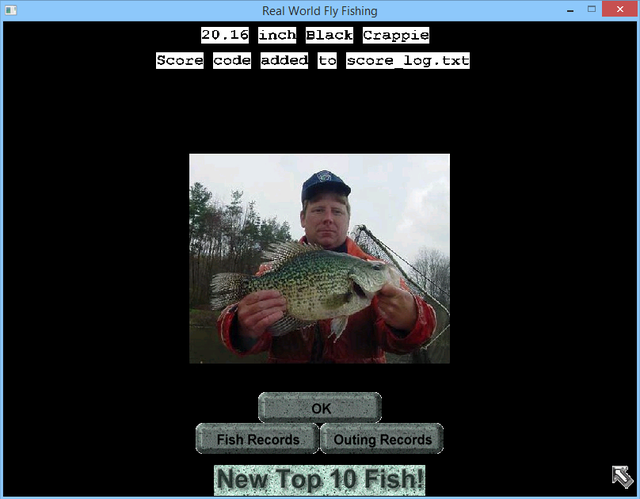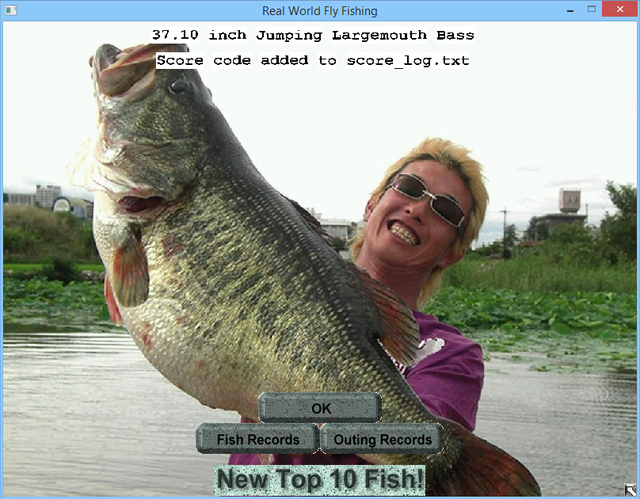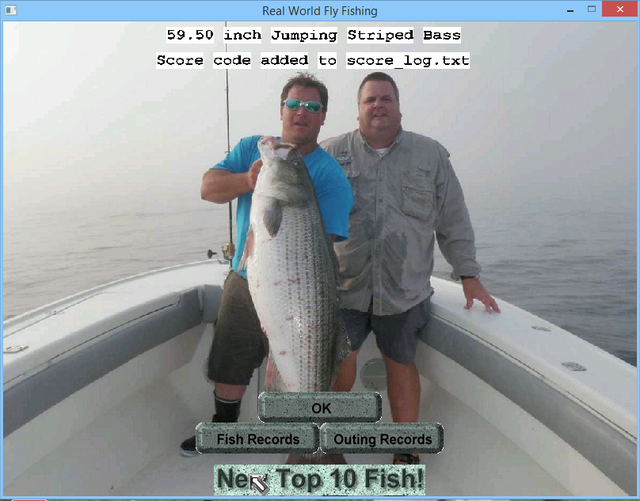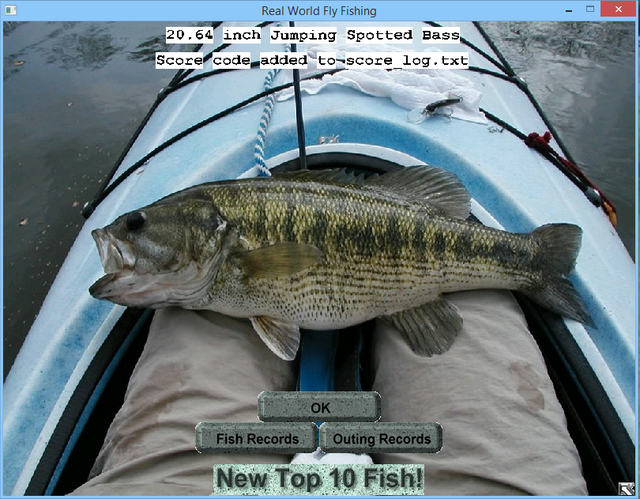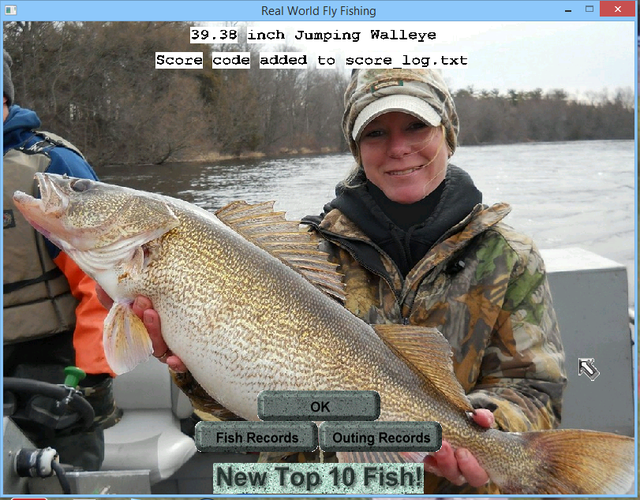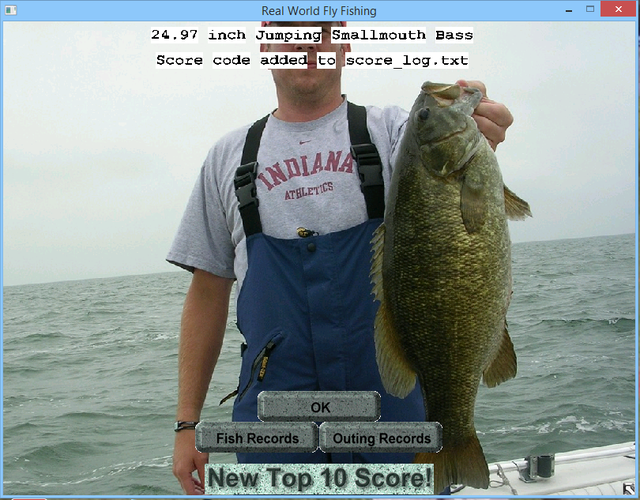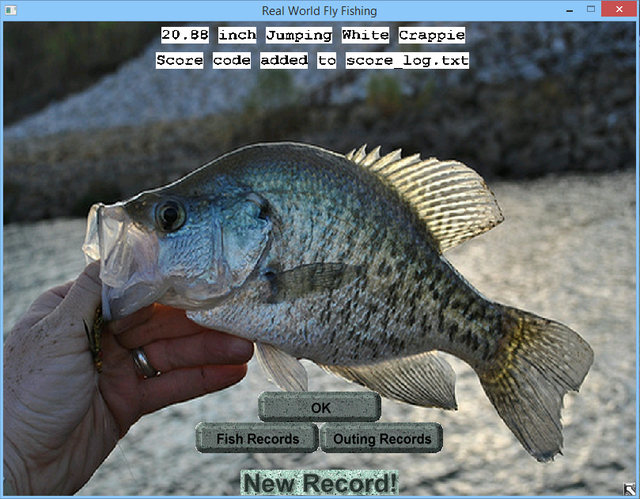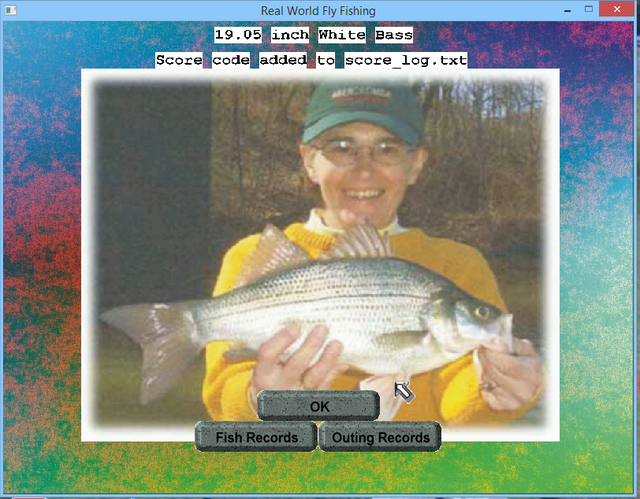 Fish: 42.34 inch Blue Catfish from Sw The Wondrous Lake Caribou California 1; Code: SFRXVNXKAKDHC1562JHITLZAUMAJQNJXPEOVUJVIUNYYGCZSGJLTURIVGAOAJ
Fish: 46.96 inch Blue Catfish from Sw The Wondrous Lake Caribou California 1; Code: QDZZSRFYPWLML9944RGNXLJGPDZWAWMZXULAGMJWZFXBEPOXCVAAKDHBOGCRA
Fish: 50.74 inch Jumping Northern Pike2 from Sw The Wondrous Lake Caribou California 1; Code: DVDBYNKSMWNVP7432QJYBCUXKEKPBBIMIXGRZXYQYWRKWFQXTSWBCJSRGKMPD
Fish: 38.07 inch Jumping Walleye from Sw The Wondrous Lake Caribou California 1; Code: JOYQDEIPTYYZW7543ODUHQLYKKYDTGJYBJIIVONWUIGMFMPFCILIGSEOBWAMF
Fish: 22.51 inch Jumping Smallmouth Bass from Sw The Wondrous Lake Caribou California 1; Code: RDFDZAGHGLNBZ8648CBIUKTLKXWMNIAYPEJHZCLPGTKFQWJVDQPUFJDJPEJFZ
Fish: 41.99 inch Flathead Catfish from Sw The Wondrous Lake Caribou California 1; Code: WSDAMLBWLQOQJ0426CQZONAOUPJHHMYITPHAJKODNDOXEAFWJBQAWADFTCGXW
Fish: 56.57 inch Blue Catfish from Sw The Wondrous Lake Caribou California 1; Code: KKVJNZHLJBYOF7904SMKSXSGPPLJIQMVELCRKVVXEBIHVPGWTGMSVGOWJWLHN
Fish: 37.17 inch Channel Catfish from Sw The Wondrous Lake Caribou California 1; Code: HLOAWYNDQWETH4809CFWBKLKIWROTLSEYEBXUJJOZXVVSJMTKELFDHTJKHFVG
Fish: 24.97 inch Jumping Smallmouth Bass from Sw The Wondrous Lake Caribou California 1; Code: DCXLDOVHHEMJF1198QARTEFNMJCKINVTATFIBYJKVBZXPQDNBJUHNYVIPXWHJ
Fish: 40.61 inch Jumping Lake Trout from Sw The Wondrous Lake Caribou California 1; Code: ERZVVURQBYDZY7863MAPHSHLJCLVELLKJYAZWWHRIPLEUQHOKQFLRFCRHXSVN
Fish: 20.24 inch Jumping Spotted Bass from Sw The Wondrous Lake Caribou California 1; Code: BZSDAQDPEUSGM5178IXOPXJYVOWTXESQKBOKSIHVHWBKNUVHCAIXXXNUXPPZO
Fish: 46.93 inch Blue Catfish from Sw The Wondrous Lake Caribou California 1; Code: CSQAIVQNBMYHO1482ZGVSWEPDBSZERERPEPLYHWJCZTXCJIJUJKQUMEDGEYYM
Fish: 39.38 inch Jumping Walleye from Sw The Wondrous Lake Caribou California 1; Code: JFSLQNFKWMMSV9942GGJHTXLFOBJVHMAVAEVZGSRJIBYDWFSRYKVMLFTZHRZC
Fish: 44.29 inch Flathead Catfish from Sw The Wondrous Lake Caribou California 1; Code: NIWCMSEGASGIL2182HDDTJFHQPPMJSLJXWHMMRQDJVDYVFQANRFWEEZXDOCCS
Fish: 40.44 inch Channel Catfish from Sw The Wondrous Lake Caribou California 1; Code: ICGGLPSGTHVIC5914YDFDMBXNCVKTFJWNINYQQPCNLEMJAXMSPXLOKQFHFBZA
Fish: 20.16 inch Jumping Black Crappie from Sw The Wondrous Lake Caribou California 1; Code: HXIPWGDIYKMMG6556PBQMYJUNCMINHFZZSFJGZFOZGSICGJGBCKYINDLERSVN
Fish: 36.42 inch Jumping Walleye Dark from Sw The Wondrous Lake Caribou California 1; Code: NGNMTYPFZSTZE8961ETXRDHWEIXCTRPIHFSWKZHMCPCDYHOKDSPITKGCSFIUZ
Fish: 19.62 inch Jumping Black Crappie from Sw The Wondrous Lake Caribou California 1; Code: VKXFVCJPNLWDT7130KDHOTACNVHHFFJIMYINQVKBDBXHDKRKCFQESCBWQSWKT
Fish: 19.00 inch White Bass from Sw The Wondrous Lake Caribou California 1; Code: REDDYXBVQRFNX9743EGLUOGPOBKDBECUUCNYNLCLOWKZBMTURYXXFOWUUWRZC
Fish: 56.42 inch Blue Catfish from Sw The Wondrous Lake Caribou California 1; Code: QRSSXYKAAWEZA6993PFOFFBHJIIRILVVLXFUNUPOGCVKNSFILSPIQHTQTPUEA
Fish: 20.64 inch Jumping Spotted Bass from Sw The Wondrous Lake Caribou California 1; Code: FTUYEKBBTIBHA0717TXPLOQWWKDCBQMJUSNORLSKWJHXDVEDVJBKFFADAMHHW
Fish: 59.50 inch Jumping Striped Bass from Sw The Wondrous Lake Caribou California 1; Code: MDPMPZXSXJDZC2921VYUSDFBBWDMCQMNCOBZJKMXOKFQWMPEEJDYVJRNBAHHW
Fish: 19.05 inch White Bass from Sw The Wondrous Lake Caribou California 1; Code: RTHRWOPERQBKD9817WKOJBKKEJIZFQWUORKJIBZHUFJCVXCXPKUHFPRUFTOPY
Fish: 37.10 inch Jumping Largemouth Bass from Sw The Wondrous Lake Caribou California 1; Code: AHQXXBWQBHFLF4356ZQHGAWCJKIIFJMVGXATOCPRFRFVYGNRNEYCAVUFLNWKT
Fish: 37.22 inch Jumping Walleye Dark from Sw The Wondrous Lake Caribou California 1; Code: VWDPKKEQWBVAS9065XAJDYAGHJWBKBVLPMNSVLGCVRMDNOOFTDPQFITYKKDGT
Fish: 20.88 inch Jumping White Crappie from Sw The Wondrous Lake Caribou California 1; Code: XSONJZMYCIROW9329FMTGGYRABLFU?MZIYFGCAQXMRBCXZAVCVEMZGZVTVRZC
Fish: 17.07 inch Jumping White Crappie from Sw The Wondrous Lake Caribou California 1; Code: AUHMHSAWSTHMC7106VSEOJBSGDKMYCSUPCIPHTDOELDKVBUDSTFZOCXJLAUJG
Fish: 39.99 inch Jumping Walleye Dark from Sw The Wondrous Lake Caribou California 1; Code: DINMHWGOMFNYS1681THBUTPQNDQDIHBNZSYOHGLTRKTUISBLGEPEDORFFDAWP
Fish: 33.33 inch Jumping Largemouth Bass from Sw The Wondrous Lake Caribou California 1; Code: DRBSUNJIJDYXK8260JWUPRJIDQAFD@YLCPCTDOGYKCYABILQRWRRNZYIGMKMD
Fish: 18.34 inch Jumping White Crappie from Sw The Wondrous Lake Caribou California 1; Code: JGVYCEGYNAFRU2868ILMJVPLNRFAXLOWGAHUNXBNITCSPEPRFGSYWEPWFTAMF