Hi Everyone:
When the weather is so hot and humid that I have to stay off the golf course and the result? I end up making some fish, sorry, correction, a lot of fish for our beloved RWFF software and Forum.
The special of the day is a real "HOG" fish. For our European friends this is a US jargon used mostly in the South and South Western part of the US. A hog mean a pig and that is the way the fisherman would describe a huge fat fish, typically the Largemouth Bass. When one says he has caught a "hog", that means a huge Largemouth Bass of something fat and heavy like a pig.
I did all the work on this fish and when it came out of the rendering tool I was really shocked and amazed. The "HOG" fish immediately came to my mind. After you've looked at the fish for a while I think you would agree with me.
This fish is actually an over nurished "Scaleless Carp" (with a DNA deficiency) found in Europe and some parts of US States. Through cross breeding some of the DNA for the scales were lost in the process and the result is a carp without scales. Typically on this hybid carp you will see the markings of a Mirror Carp and the Common Carp. Jyndrek was the one who told me about this fish and it was very fascinating to read about it on the internet. The result? A big fat Hog Scaleless Carp for you guys on RWFF.
Please notice the size of the head in relation to the over grown body. Wherever this fish lived life must have been very good and food availability was more then plentiful for it to achieve this size and weight. This should be lots of fun to catch in a RWFF outing. Sorry, this fish will not jump. But then I have never seen a Sumo wrestler doing jumps either. Just too hard for the old body to do it.
Here are some pictures of the Scaleless Carp. Thanks Jyndrek for suggesting this fish for RWFF.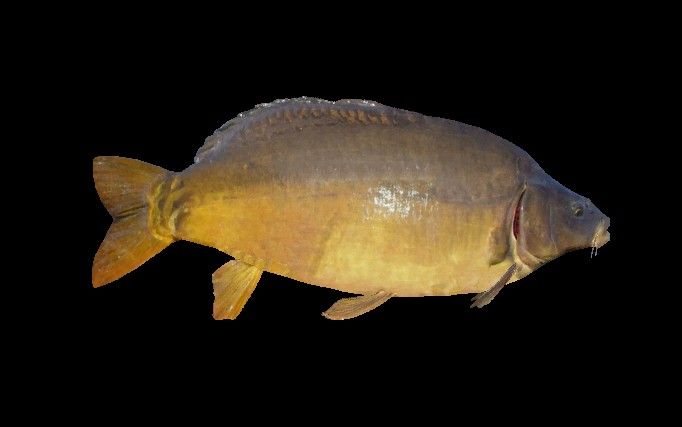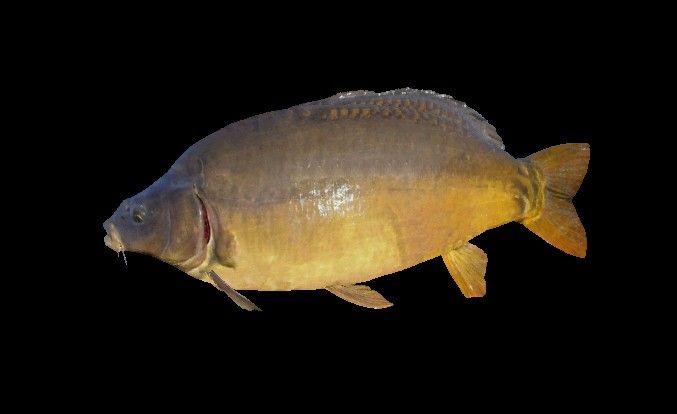 I am sure when my old partner Roger finds the time he will do a fish description on it.
Regards,
Stanley