Well, hello there!
Guess who's back? No, I mean REALLY back??
Wow, cannot tell you how good it was to FINALLY play RWFF again! Cannot wait to contribute more once again! I may be purchasing this laptop here from my brother, so hopefully this won't be just a short stay. Anyway...
Got to DLing and installing Stanley's new outing,
Fishing With Kids
. After a little hiccup that made me notice I was missing one of the food files (wasn't the Emerald Shiner) I finally got to mess with this outing. In keeping with the Stanley theme, another fine, fine outing done! I tried a few different WT classes, but found out the hard way that a 2wt rod stands no chance against a large Carp LOL. So I mostly worked using a 4wt and 5wt setup. The fish were hammering dry flies, and I caught all my fish on a reddish Mayfly dry that resembled the small dragonfly found in the hatches. Caught some nice fish, but the action was fast and furious and made for a great time. ALthough, I probably enjoyed more than anybody because I CAN FINALLY PLAY THIS GAME AGAIN!!! A few pics and my catch list, although I didn't have time to go through the entire outing:
WELCOME BACK, ME!!
New Jumping Black Crappie looked TERRIFIC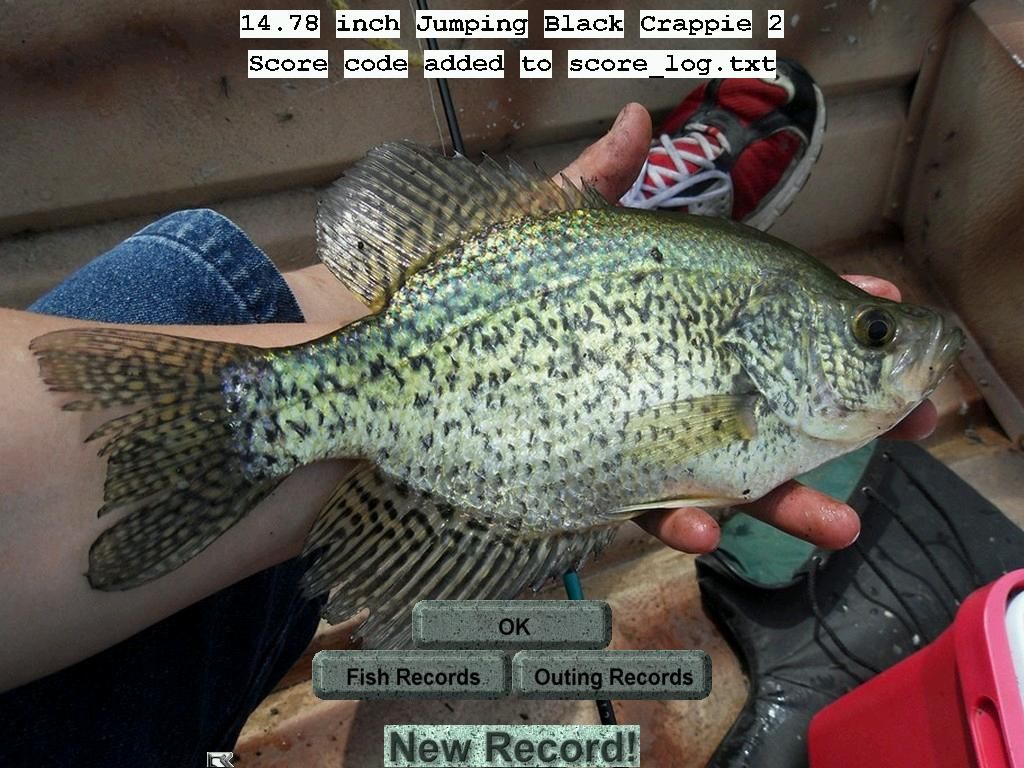 UH OH!!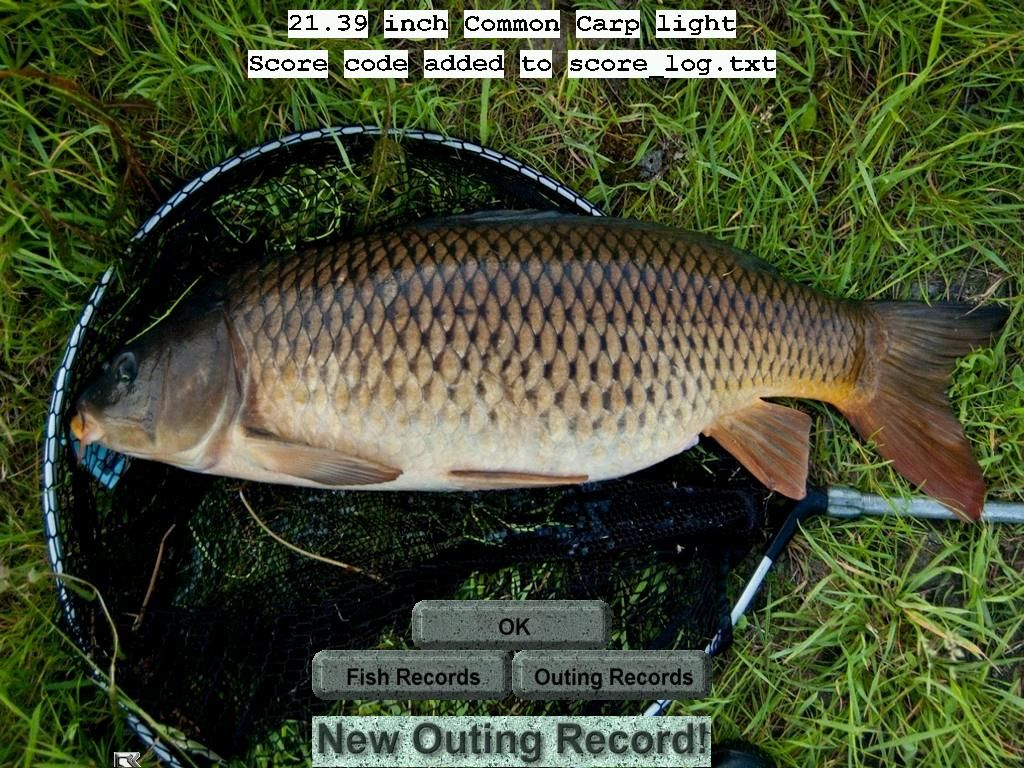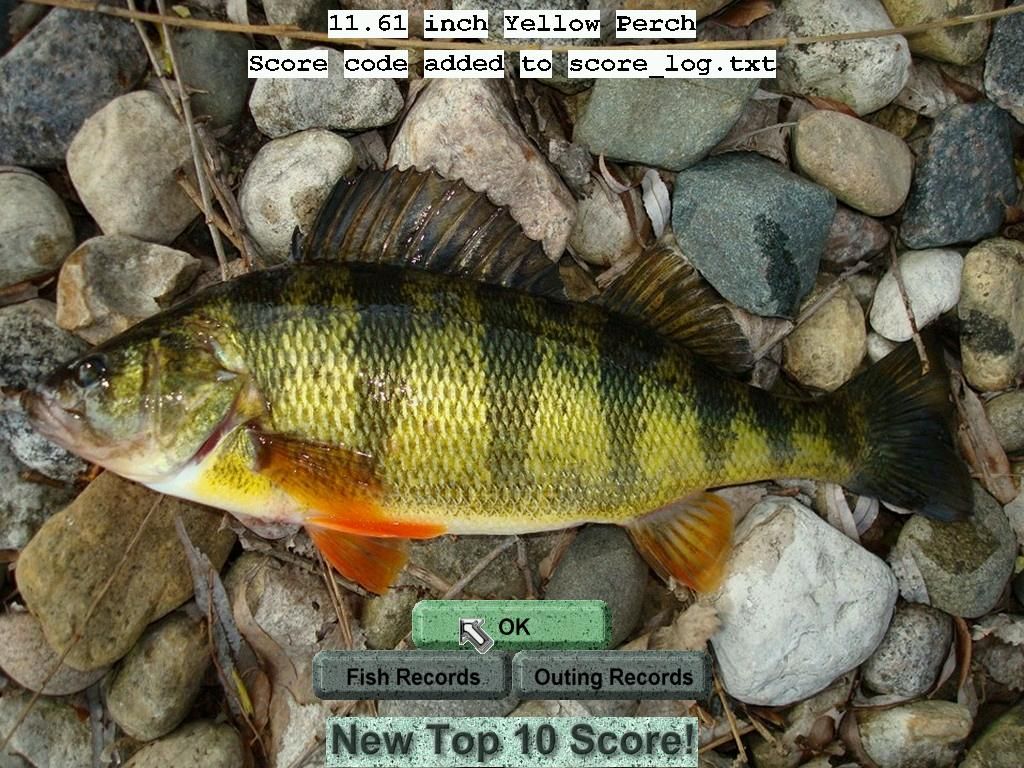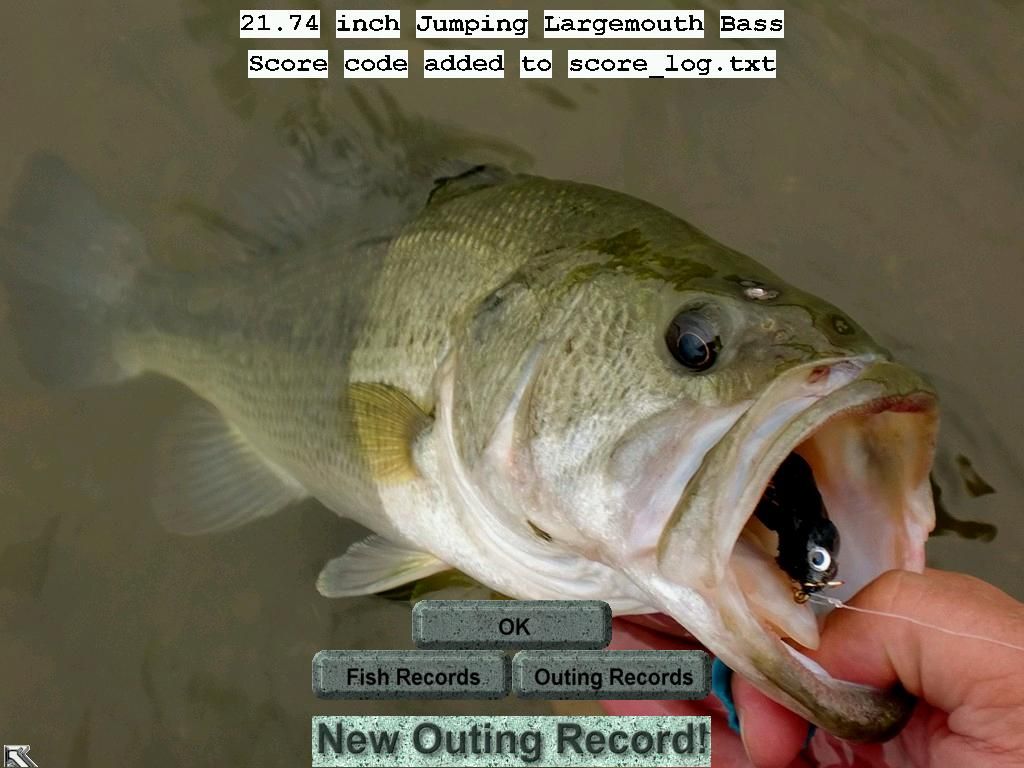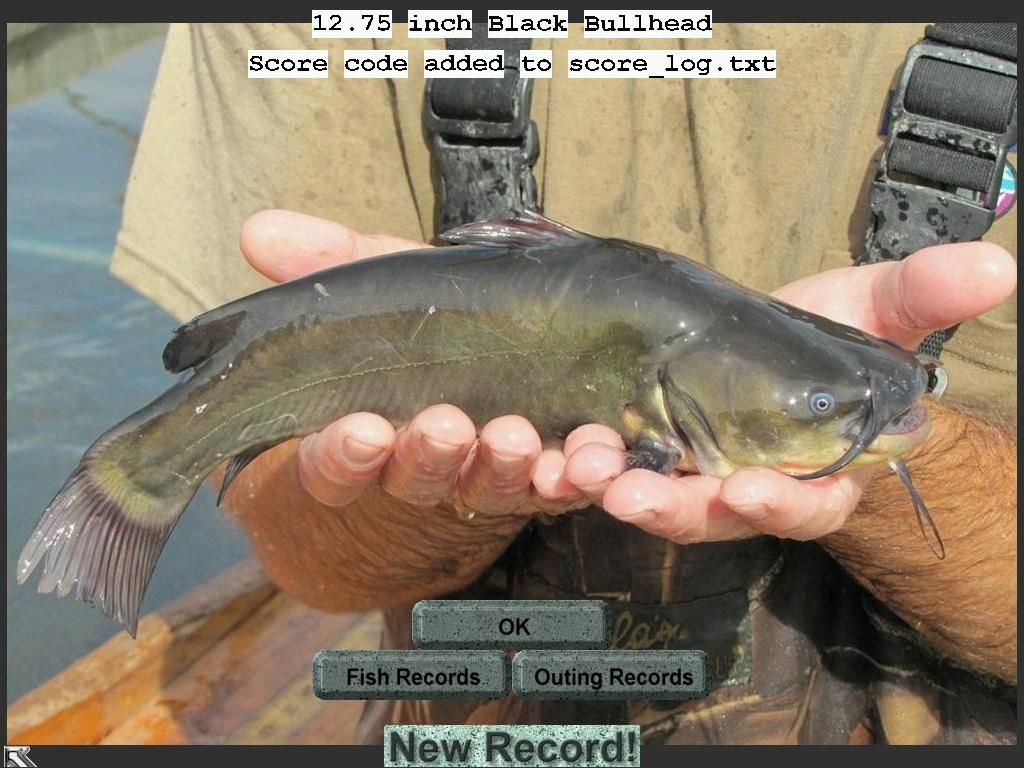 Battling a nice Largemouth Bass on the 4wt!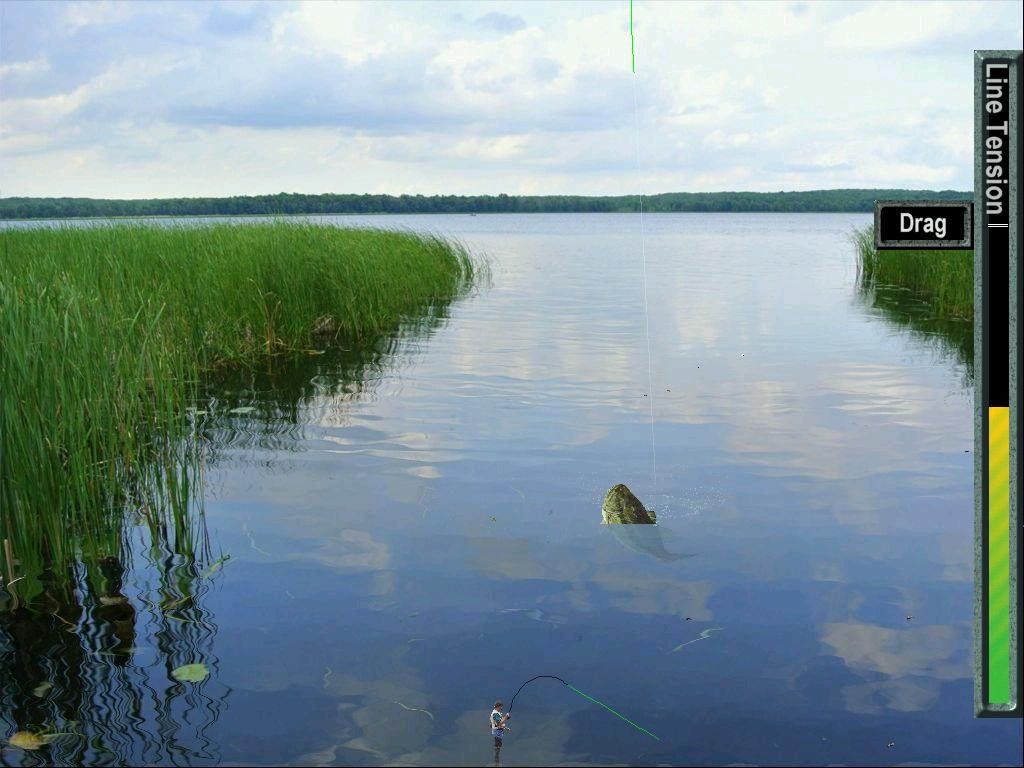 LOVED
these scenes!!!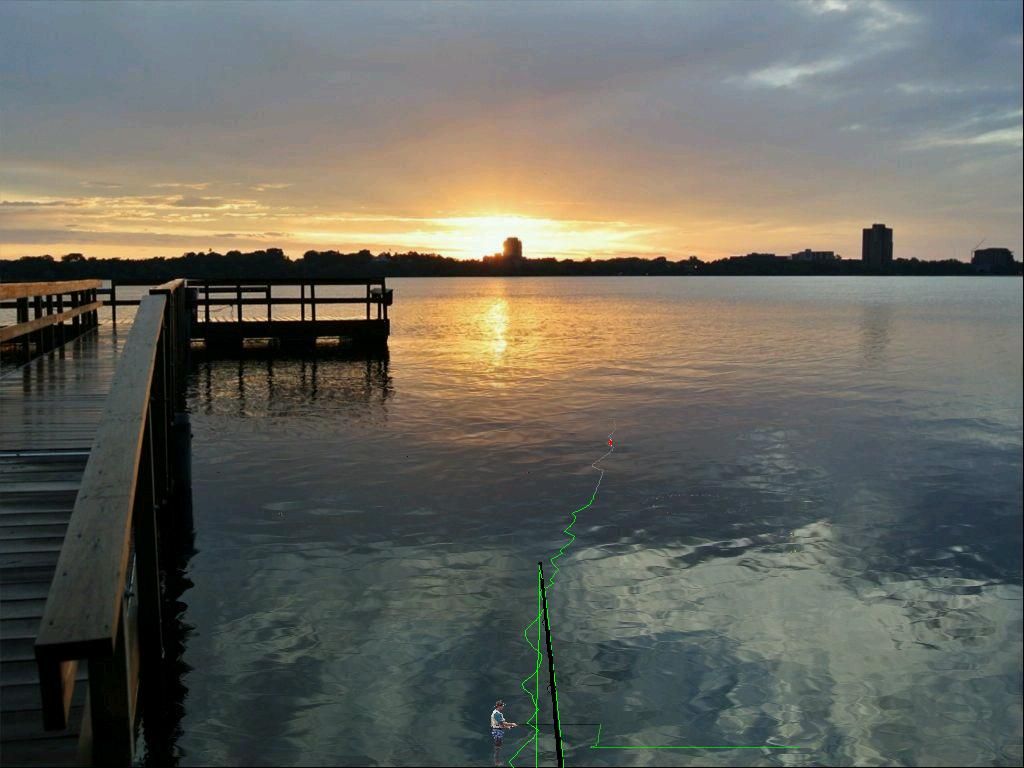 Feisty little Northern on!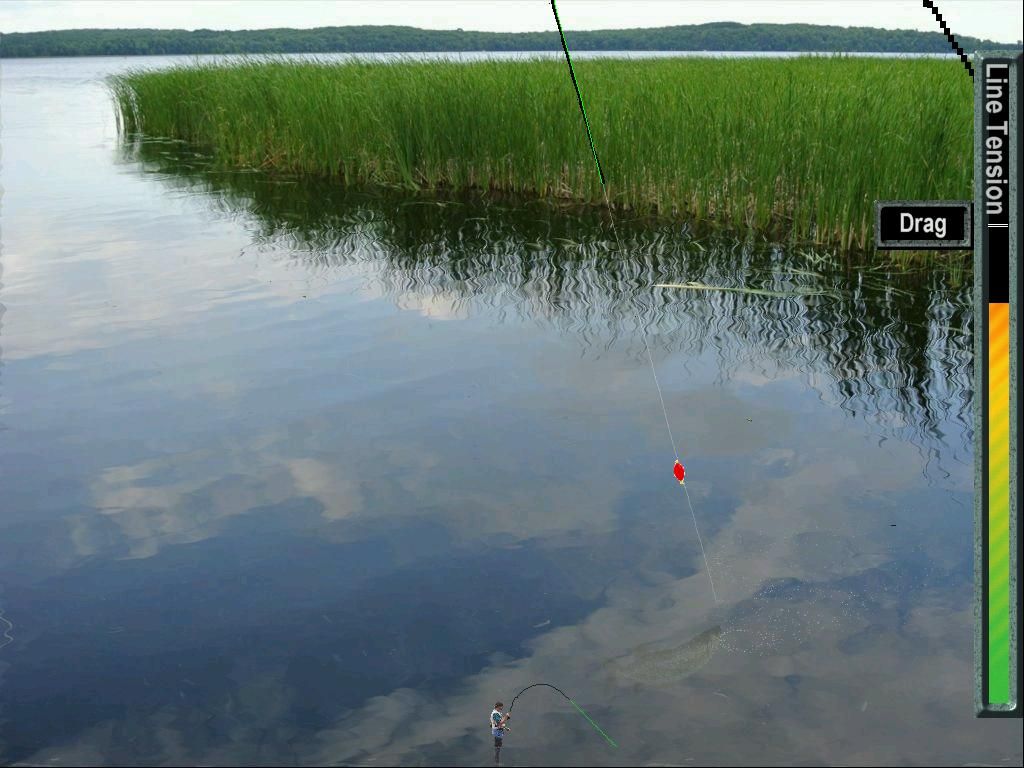 My catches:
Fish: 8.60 inch Bluegill Male from C L A Day Fishing With Kids; Code: KDVWLBBVLKWS1432IHWIFDHNCJSYKZLIXBXJACGEKXJXWFKZNGITPAIOVEJQK
Fish: 8.47 inch Bluegill Male from C L A Day Fishing With Kids; Code: CJJVZWTCLWIB9388NSOVIWQEBWTFLHILVYNVMXXYCOTSXJKVEMRVCMEAEGIUZ
Fish: 14.78 inch Jumping Black Crappie 2 from C L A Day Fishing With Kids; Code: KLGXVCQARUSU5002CVOYDYDZZKLAGVGJJIXXICJNVUMIENKFKAUDYSYGQKPTJ
Fish: 8.34 inch Redbreast Sunfish from C L A Day Fishing With Kids; Code: UGXJJZUQSLDB5019WAJXXOCGJWNZWHLHVOYGDVMKRHDJTOLWBAWJLLCFTTVOI
Fish: 11.61 inch Yellow Perch from C L A Day Fishing With Kids; Code: JDGSIPZDUAST2572NDKSHTWYHQWAYWYQFSZCHNELLRVSDYPSUEUHMUEYNSXCT
Fish: 9.87 inch Yellow Perch from C L A Day Fishing With Kids; Code: ZOTJPXWNJDKM4048ENETXRUCPQZJCUCMVKHCBNWMVGMKVZYJPZTPMHMLCOHHW
Fish: 21.39 inch Common Carp Light from C L A Day Fishing With Kids; Code: UYLDVCKYFINN8438EYEXWDABHXRMVXWGTSOQOLKUNHMUPVGPFTQKFHQDYJPZO
Fish: 7.48 inch Jumping Bluegill from C L A Day Fishing With Kids; Code: BWBHQHKWLOGX3003SDMQTNDPEDRTROBMMTFSMYKBCUVKAOVJQXKGWNCVFDDGT
Fish: 11.85 inch Yellow Perch from C L A Day Fishing With Kids; Code: LDLZDMITDABA1322NTSKBCZKXCHOFLYHHDNHTSHXRLWUHMFXGBPESOMFVJBXF
Fish: 16.45 inch Jumping Largemouth Bass from C L A Day Fishing With Kids; Code: ZPUPUMUCSLJH0150CQSSVNCSACZBCYWSDCKTPVNHURNDHHQADQBSWIWWJVHAE
Fish: 6.58 inch Jumping Bluegill from C L A Day Fishing With Kids; Code: DQQNHWIJRCGL4516DIWCYOWQBWJOTKWIRXIRZWKWMNBOMANPYRJOFJOXBLADP
Fish: 7.79 inch Bluegill Male from C L A Day Fishing With Kids; Code: OPRUZUGJNPNF4437YYIWUZSBVXRUUCZYTNEXJVHEDJPVINGMCIXPZMJVADWKT
Fish: 12.40 inch Yellow Perch from C L A Day Fishing With Kids; Code: YQAXCQGSSDZF0670HOCBDYQTYVCUXIDQBRYMLWEKVGITIQFBGDUKCVKQPCODW
Fish: 11.60 inch Yellow Perch from C L A Day Fishing With Kids; Code: RJXDRCCUKUOQ1811GGNDOZVAUJXNRJGSIBFCHIJAMRILFGUJCXKJEOAOYNBXF
Fish: 13.55 inch Jumping Black Crappie 2 from C L A Day Fishing With Kids; Code: UAARMNXNOFEQ7070KRLBCRVHPCUFQMFIZZNAXNSBOZILBMNHWXSMVDFACHFBL
Fish: 19.02 inch Common Carp Light from C L A Day Fishing With Kids; Code: MWOBIQIHROEN2925OVEMUBMGJJZRAKZHEIMPSHQFTBSLIRGFRFGKSJPWLAAMF
Fish: 7.14 inch Redbreast Sunfish from C L A Day Fishing With Kids; Code: CIOAZLSDTMGJ0275LQJSDTJYJJTNDCOHNHKEYOGUCLKYLTADIVJSBTNPZIVUG
Fish: 6.03 inch Jumping Bluegill from C L A Day Fishing With Kids; Code: WCSQWKPYZIWV1144IJEEXODVRWXCGDCXJBQNLKWFJHSIDZYUTSLFNJPUUAMAV
Fish: 12.75 inch Black Bullhead from C L A Day Fishing With Kids; Code: JXFVESHJHCWC3415YFPYQNREJXRWFEFPSEDDCUEVOWOZEDMBIDFWAKMRLYGGG
Fish: 7.90 inch Redbreast Sunfish from C L A Day Fishing With Kids; Code: TUSZURYCKFFL8724AODRNBFGEQTEKSZFVBUURNQKSYOOIKPJKCWXGNJDTTVUG
Fish: 21.74 inch Jumping Largemouth Bass from C L A Day Fishing With Kids; Code: QFVRVLQNPPFM1326DVFWGPBGKCRXYEJSKJKFSCPPRJKEZVUEPGQWEMBOBFJGP
Fish: 8.27 inch Redbreast Sunfish from C L A Day Fishing With Kids; Code: HAJZQMHUZEXV1207LKCQHFJOVKTLAAIXFQKYFHBDRYTBPVUOKABDSNKTPEOPY
Fish: 13.63 inch Jumping Black Crappie 2 from C L A Day Fishing With Kids; Code: YJYLPXJHXJGD5243NCPOKFTMTXBJKRCRXCBPQGSFSUNBDGXFFSRKDMEJQOIUZ
Fish: 8.33 inch Bluegill Male from C L A Day Fishing With Kids; Code: ZERRRMNDCPCN2277DFBBQJUOOJWYZGLSSNRGRWJLCDGCQTEFIIJRADVFUETIQ
Fish: 8.78 inch Redbreast Sunfish from C L A Day Fishing With Kids; Code: WQBAMVGSJZBH3840MZLEKZGRIJRGHSCAAXKHRRBYQMISDBXXUOAMDJBRIZNLW
Fish: 6.90 inch Jumping Bluegill from C L A Day Fishing With Kids; Code: SZQBYPOYNCIG0890LLKEIPFEKWYQVDQMZPDCQPZEHIVNWPIJHUEQQWRHWWUJG
Fish: 8.75 inch Redbreast Sunfish from C L A Day Fishing With Kids; Code: DQYETAUBREGC4516DIWCYOWQBWJOTKWHRXIRZWKWMNBOMANPYRJOFJOXCWDLY
Fish: 8.22 inch Jumping Bluegill from C L A Day Fishing With Kids; Code: BNMBCQHRWDKL3342WOYFXPIWOQGZNWFNRVTNXQHORURXHYLDFOILDCVSDUNLW
Fish: 14.26 inch Jumping Black Crappie 2 from C L A Day Fishing With Kids; Code: USUUUVDFBPMM2292VOONANKAVDQTPDQDOUDKIDILJYSWWTIRSYVVQRUYNBADP
Fish: 20.66 inch Jumping Northern Pike2 from C L A Day Fishing With Kids; Code: KTSQOKLLWWLJ9551PBGOBCYMWDWCCPIMEOXLQBMXZIQUUODSHBNGZCVRNSYNB
Fish: 10.24 inch Yellow Perch from C L A Day Fishing With Kids; Code: NICCPASGZKFD9218PIAOEHLPWXBMTZLBXZRBWPMXTKHGSNCRIDFWXPZXFEGEM
Fish: 7.84 inch Bluegill Male from C L A Day Fishing With Kids; Code: WROVMYIASHUQ0932OBIHPKNWTDJQPXWWIANYFATCPPRMPRHWQFIPNKLUOXADP
Fish: 12.82 inch Black Bullhead from C L A Day Fishing With Kids; Code: XEEKSWUMSTWT6237IQKEESSMQWDCJIDVRFVBGRGYXJGBLEVIWLPMCJNGMKKMD
Fish: 21.52 inch Jumping Northern Pike2 from C L A Day Fishing With Kids; Code: JGVYCEGPNDGJ6286XJIXPUBZERFANSOODCRJXVXHSIGAMMBIASSYPPPWGHPZO
Fish: 12.39 inch Yellow Perch from C L A Day Fishing With Kids; Code: RHJMKCSHJDTZ6488DKLXMUQOJCFEBJSRSNPMNRZAFDZXIIRTSYUVTUHSMTEQT