Hi Jyndrek, Savi and Everyone:
I came home from a huge family dinner tonight celebrating the coming of Spring (Known as the Dragon Boat Festival around here). My stomach was so full that I was falling asleep from it. I decided not to give in so easily and started searching for Fresh Water Fish Species that live in the Polish waterways. There were the usual Brown Trout, Carps and others but one particular fish caught my eyes, and my imagination! The beautiful Grayling that live in some of Poland's rivers and streams. To tell you the truth I hate making catchfishes because they are kind of ugly and has too many whiskers (a fish maker's nightmare!). I don't like eels either because they resemble a snake which I don't like at all. A fish has to have a proper streamlined fish shape, and some nice colors. So when I saw some nice pictures of the European Grayling my mind just lit up.
After a bit of searching I managed to find a good profile picture of the Grayling. I am not sure why but anglers who have caught Graylings feel compelled to cover the dorsal fin with their fingers so this would not work. Ahhh... I did find a good one after half an hour!
I spent the next three hours working with the profile image, being very careful all the way as I wanted this to turn out right. Below are some pictures of this beautiful fish. I hope you guys will like it. No double Martin will create a worthwhile home for it in the near future.
Some pictures of the gorgeous Jumping Grayling: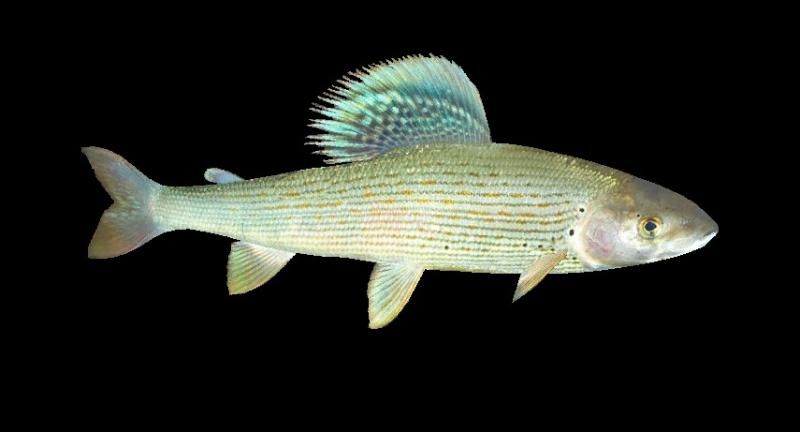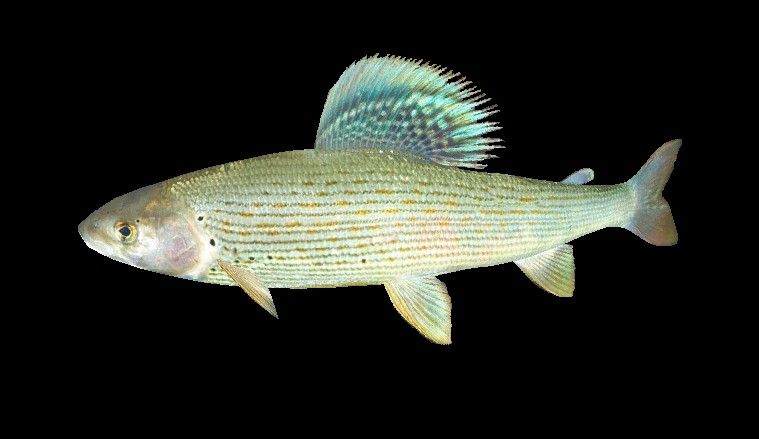 I should have the fish alive and swimming when Martin is ready to use it.
Regards,
Stanley
PS.
please, please
, I hope you will understand that I am not trying to be cheeky, or intend to put anyone down. When I see something that can be improved upon I will usually try to do it to the best of my abilities. Here you will see a picture of the "old" Grayling that was made over 6 years ago. I really don't think this fish does the beautiful Grayling justice, especially the adipose fin is missing from the fish. I am uploading this so you can make a direct comparison between the new and the old fish. Again, my intention is never to put anyone down. Improvement must come with the times, that is all. I hope everybody will understand this:P