Hi All RWFF Tournament Competitors:
OK guys,only a few days left before the tournament dead line. Better cancel your unnecessary social functions and dinners and do some serious fishing and catching. So far Badger is in the lead for the best Outing Challenge score and our new member, Jyndrek, has caught the largest fish during an outing challenge. Congratulations to both of you for your fine efforts.
Here is a picture of a big Vampire fish. It is just under the maximum size of 46 inches. The ferocious and strong Giant Wolf Fish is one inch longer. They are in the water and waiting for your fly. So give it a go and try to catch a big one.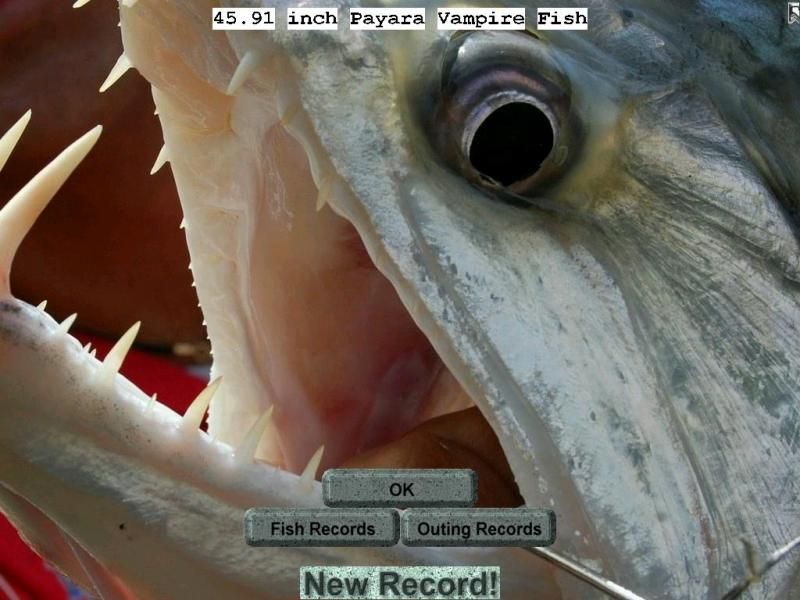 Note. My Vampire fish is not eligible for the Biggest Fish prize as I caught it during outing development and I am the outing creator. I am showing it just as an example of what can be caught by you.
Regards,
Stanley