Hi Everyone:
Martin wrote me from the Philippines and was happy that his internet connection is working great. This should make checking the Forum and posting new outings possible for him. He also said that he had trouble logging into his RWFF account and he is mystified. He has since written Paul about this and I hope he will have the problem sorted out pretty soon.
We had a tremendous (and damaging) hail and rain storm over here and everything is soaking wet and flooded within a couple of hours. The city was partially paralyzed as our usually good drainage system was not designed to cope with hail stones clogging the inlets. I had to wade through four inches of water just to get to my car after a Sunday night dinner. You can click on this link to see some real time damage done to one of our modern shopping centers. The skylight (plated glass) broke and brought a torrent of flooding water and debris right down the center of the shopping mall. Incredibly no one was hurt, just loads of damage to the shops and restaurants inside the center.
https://www.youtube.com/watch?feature=p ... ded&v=Qnbt
The real purpose of this post was to show you a fish that I built for Martin's Philippine outings. This fish is known as the "Green Jobfish", locally known as Maya Maya and grows to a respectable size of 44 inches and can weight as much as 15.4 kilograms. This is a type of Snapper found in the Philippines and is prized for its table qualities. I hope someday you will be able to catch this great looking fish in one of Martin's new outings.
Some pictures of the Green Jobfish.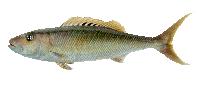 Regards,
Stanley