Hi Everyone,
Another excellent outing from Martin. Some good scenery, definitely great fishing and a lot of hard fighting fish.
Martin included 16 species in this outing. I caught 14 of the 16. The Cutthroat and the Red Rainbow eluded the sting of
my hook. Maybe I'll get them in part 2 of this outing. Another excellent job Martin, and again had alot of fun
fishing it.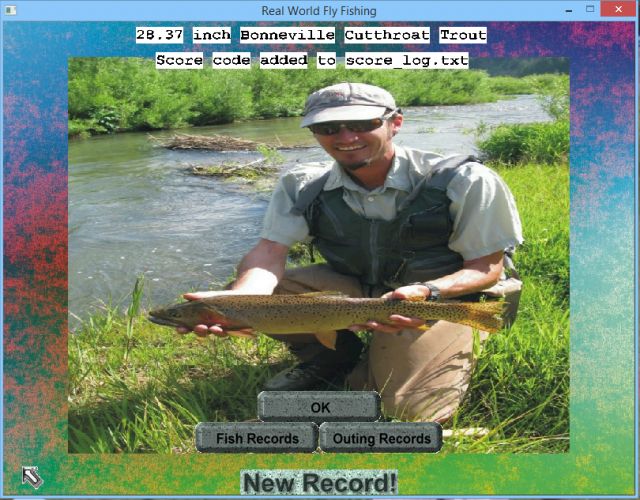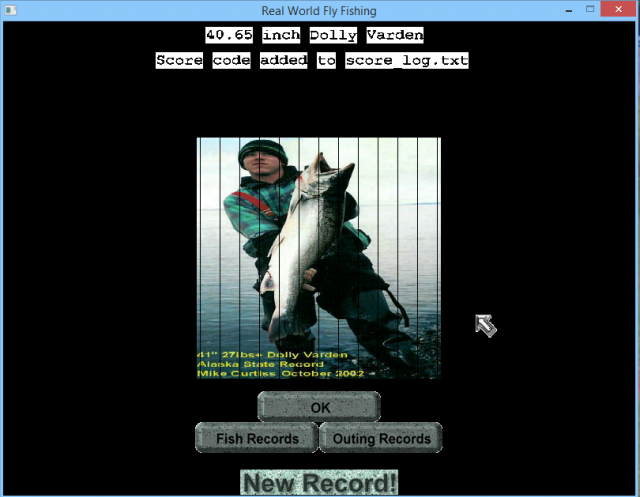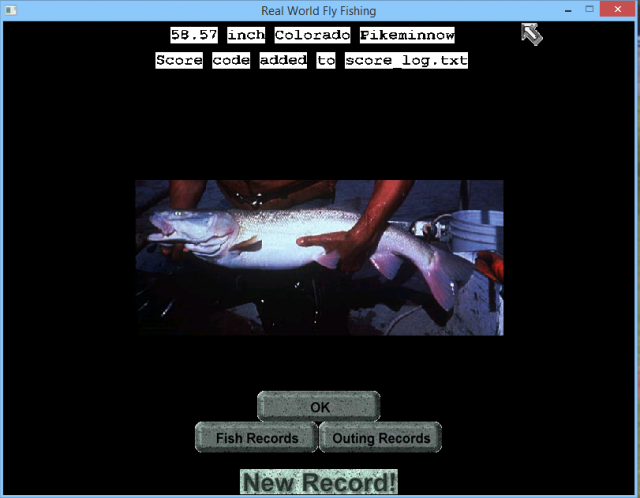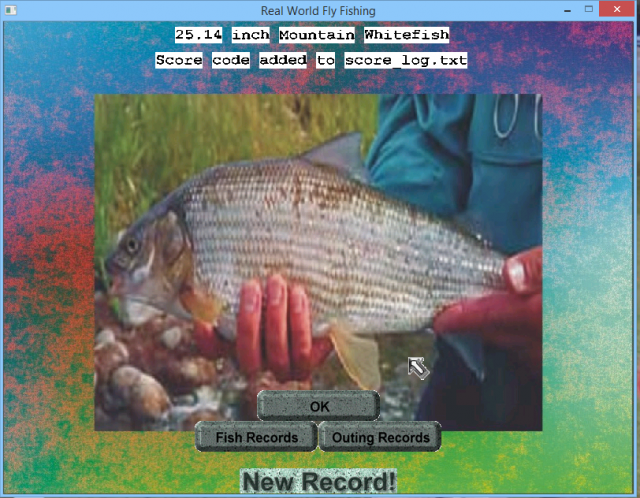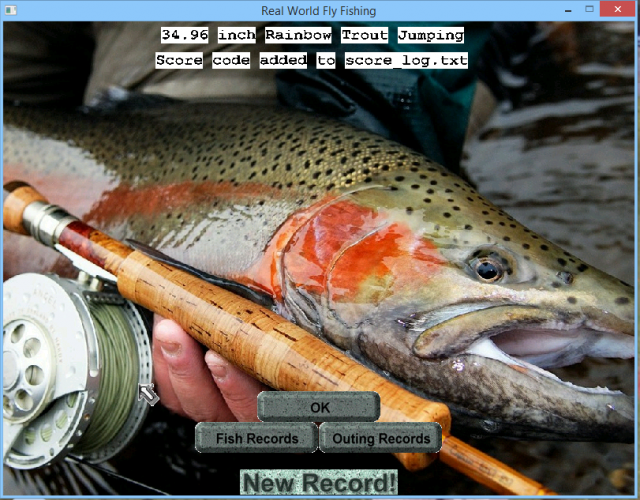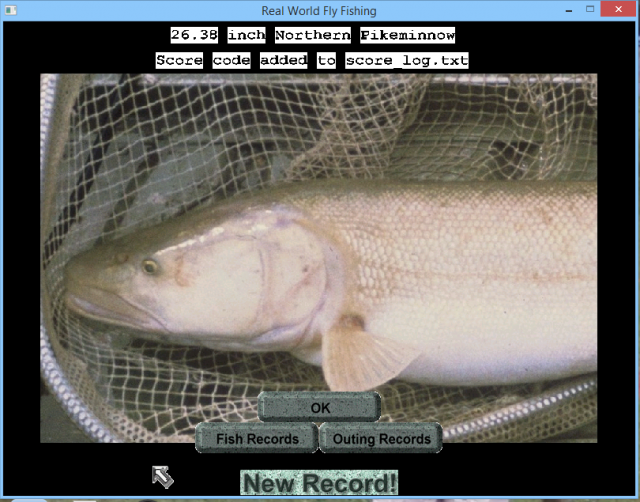 3/16/2014 Sw The Vibrant Pyramid Lake Nevada 1
Fish: 38.91 inch Dolly Varden from Sw The Vibrant Pyramid Lake Nevada 1; Code: GDFIIRYXTOQFS9413LDWPWBCBXNKJMDDXPCKTCDZDINIXMLRCLLISIQJHXPTJ
Fish: 39.98 inch Jumping Dolly Varden from Sw The Vibrant Pyramid Lake Nevada 1; Code: HZWGDGUFANKDW0778TPHPCTHCXPOTITZSDMRIQNUUQVIHWXGUDAMMGEYQQFBL
Fish: 13.29 inch Humpback Chub from Sw The Vibrant Pyramid Lake Nevada 1; Code: QKXNMPVICKDNX2334EDMNDIVPYZDSNVXBLIXTDCXRNTWQRIDTIEIKPMIDNVZT
Fish: 33.40 inch Jumping Red Rainbow from Sw The Vibrant Pyramid Lake Nevada 1; Code: ZPUPUMUITCJCY1509QGSLOAMFQYXQRWZGDAEFXQBYYKZRJQTQGBSWOVWIRPTJ
Fish: 25.11 inch Mountain Whitefish from Sw The Vibrant Pyramid Lake Nevada 1; Code: AIEDWKVSKEHWW5251BGVZDFQYLHNJFGZOREKCLGBSQPTRGJSJXGNCNDQTFHAE
Fish: 37.36 inch Bull Trout from Sw The Vibrant Pyramid Lake Nevada 1; Code: LVWKTYOUQSICA8438QRPQAUXARJFTVRLHLBKBKACRRCJVVAAXKRNNISDFWIUZ
Fish: 57.54 inch Colorado Pikeminnow from Sw The Vibrant Pyramid Lake Nevada 1; Code: OBZAFEXFFXJRV7427IXWYOMAJYWNGFYJFUINTQFFATWHJMPUOCIHBSXGVCIXK
Fish: 26.38 inch Northern Pikeminnow from Sw The Vibrant Pyramid Lake Nevada 1; Code: ZMHYXPNDICWTK6453LGREGNVIXOWBUGUIVIFPXPGJGZKQVEMSRDUBTKXQQLWD
Fish: 40.33 inch Jumping Dolly Varden from Sw The Vibrant Pyramid Lake Nevada 1; Code: XYDOVGXJHWYRI1503REPVVSCFRXCMSSAHSYFIIRUEVWEOLKCXAZJHNUSCMHCZ
Fish: 34.96 inch Jumping Red Rainbow from Sw The Vibrant Pyramid Lake Nevada 1; Code: LDJAWKXIEXBLP3228TGKRDXECQGKTEYOKFDSJUKRVSTQROFQTRPESULFUQRZC
Fish: 24.72 inch Jumping Whitefish from Sw The Vibrant Pyramid Lake Nevada 1; Code: YUAISOWCVROUZ2244NVFGJZKKXLIBDNYLASNXHZWOHQZMWJTOYATGXDZNJJFZ
Fish: 25.52 inch Jumping Cutthroat from Sw The Vibrant Pyramid Lake Nevada 1; Code: RYZLJQFKDZKIY8183GFGWOEVBEIWGOJRKQSYASJJFYEKJBCFNZHTEVDGIUGXW
Fish: 28.37 inch Bonneville Cutthroat Trout from Sw The Vibrant Pyramid Lake Nevada 1; Code: ZWMEYDTUPSDQC5188CAFFOOTRXRHEIWXTTXBSOKPCJNRVCZIZRESVFJDWXWKT
Fish: 13.50 inch Humpback Chub from Sw The Vibrant Pyramid Lake Nevada 1; Code: DTNJJBXCKBSKA3201NSLVXYUCLRCXAMMSHRJFGOMFMIAGRAQRWHNZKZWSKWKT
Fish: 40.60 inch Jumping Bull Trout from Sw The Vibrant Pyramid Lake Nevada 1; Code: ZYIVIDXXRWYJR9100YDLPUUFVEJQUISXJJMJUFTGJPOFTABYJPUGGZDZIMRUX
Fish: 40.52 inch Jumping Dolly Varden from Sw The Vibrant Pyramid Lake Nevada 1; Code: AXFIRJTFMJXEJ2233UKYRRPJZKTIS@IZNLJWXBVYHYOWLZSVGJDXCGHQCIFVG
Fish: 50.72 inch Colorado Pikeminnow from Sw The Vibrant Pyramid Lake Nevada 1; Code: TRELAMDRADQVW2111JKQWURJNLAZBNJQZXRGRHSIHOBCJYDNYDYYLYFFACNLW
Fish: 25.45 inch Jumping Cutthroat from Sw The Vibrant Pyramid Lake Nevada 1; Code: YARFCGGDHRKYY5824UOVFAXOIYPDUTGBXIFVKASULCYSMRMTHZPWTHVOPAHHW
Fish: 25.85 inch Jumping Whitefish from Sw The Vibrant Pyramid Lake Nevada 1; Code: SZQBYPOTNVIBC8902LYEYQDYPKXMJWQUCUTNGRCYLPSJGRICUKEQQCQHXNPZO
Fish: 34.13 inch Jumping Rainbow from Sw The Vibrant Pyramid Lake Nevada 1; Code: KQTLMTSNMRWCR9477WMNCVSWFYLYALSPBZVPQVWVWYDIVCRENDPPENJSUGYYM
Fish: 18.25 inch Bonytail Chub from Sw The Vibrant Pyramid Lake Nevada 1; Code: SQUWOWHZQJKGK0394WJKVSAGZXMSGFBVHTPIKIZTAXNDMAXXJSCCGRJEVDGGG
Fish: 25.68 inch Jumping Whitefish from Sw The Vibrant Pyramid Lake Nevada 1; Code: XIOUBZANVZKWN0616XDIGEBVLXMQVCVEACPCAJCCPKOZQKRIDFVNYLHQMRMPD
Fish: 40.59 inch Bull Trout from Sw The Vibrant Pyramid Lake Nevada 1; Code: SOGDZEMQPNZSC6173AHMSNVUVQUJYEFVJCAAIRXBTJEHPCVHZUMONXQQJRAMF
Fish: 24.44 inch Jumping Whitefish from Sw The Vibrant Pyramid Lake Nevada 1; Code: IYRFKEMAHCKZS6375VFHPREHMETMGQMUUUHGNXXSTTHLGNINYPGVGLYMKIMPD
Fish: 40.65 inch Dolly Varden from Sw The Vibrant Pyramid Lake Nevada 1; Code: MQAZVYMQWXXLA7974LDCWMUZVKXUIBSMCYJUCBZHBAVJZQHAZAKNCZSZBWCRA
Fish: 36.84 inch Jumping Dolly Varden from Sw The Vibrant Pyramid Lake Nevada 1; Code: JIJPSEYTPCBLC4089NZVPAFFNDWXJMCWEWWCPOKSEVMSUUDSYHHLAXPSQSQPC
Fish: 33.07 inch Lahontan Cutthroat Trout from Sw The Vibrant Pyramid Lake Nevada 1; Code: GQDSUGQRTQPDQ4364AWUXFGKZYHWCFRDFUKNTTRWCCDYUYRDQZSFHPSNGIKMD
Fish: 38.61 inch Bull Trout from Sw The Vibrant Pyramid Lake Nevada 1; Code: VORNOINPRYDMQ5572STEBDPCGWCVTGTJDGNEMMTHFRRVEYZBEMVFPPVFOAAMF
Fish: 21.21 inch Bonytail Chub from Sw The Vibrant Pyramid Lake Nevada 1; Code: RWDUYORUCLOHJ4962DVAUJGKXYQVYVNYUZDIYBZRXSVWMVAOVBRFSBBSXMPTJ
Fish: 23.30 inch Jumping Cutthroat Trout from Sw The Vibrant Pyramid Lake Nevada 1; Code: RQVSRRKMYBPDW2690SOQYTQBEEPUTTOXQJRKRBXZTJAZTTCZQYOIDLFVMRGXW
Fish: 25.14 inch Mountain Whitefish from Sw The Vibrant Pyramid Lake Nevada 1; Code: SBBQPHNRWRWVF3320DFPDWQFXYAXWLZWIASXQAKEUPOSSPPVMOFSGQOMCQODW
Fish: 36.08 inch Jumping Dolly Varden from Sw The Vibrant Pyramid Lake Nevada 1; Code: QIMWWBIGCXQEH8382BBGLYDRMRIUCUZWLVTPQMTXJHRISLGNACOMZNLNRJKMD
Fish: 24.34 inch Jumping Whitefish from Sw The Vibrant Pyramid Lake Nevada 1; Code: QDHAFLGCOAJCL9944SRYTLTOLRYSEWMZXXLAGMIKNBYFLZAHKXAATYHBOSAWP
Fish: 22.15 inch Jumping Cutthroat Trout from Sw The Vibrant Pyramid Lake Nevada 1; Code: DTPJJNBUKKRBA3201NSLVXYUCLRCXAMMSJRJFGOMFMIAGRAQRWHNZKZWTVFBL
Fish: 31.32 inch Jumping Rainbow from Sw The Vibrant Pyramid Lake Nevada 1; Code: TOUHXNCWHRUAQ5076ECHPENZQKRHLQTLBPYZBHZUAXRMAJRFSPBAQDUHIDMAV
Fish: 58.57 inch Colorado Pikeminnow from Sw The Vibrant Pyramid Lake Nevada 1; Code: FNXOVSZPRJAMO8324RTQTYKVHEBXZVGHPCUIKDPHPFODSDSXQQGVZLLYPQLHN
Fish: 24.55 inch Mountain Whitefish from Sw The Vibrant Pyramid Lake Nevada 1; Code: FOKDRTPTZCTVN1449TYTYARBSYBPZSIMXBXZYMGLOIOXDTCOMYOYIMVJWTUTQ
Fish: 25.57 inch Bonneville Cutthroat Trout from Sw The Vibrant Pyramid Lake Nevada 1; Code: TUCJGVRUKXEEC7247ORRDCDAJESAYLZNYCKFHPTEWFLKSMPCXSWXWYIDSXFBL
Fish: 40.27 inch Jumping Bull Trout from Sw The Vibrant Pyramid Lake Nevada 1; Code: QFVRVLQDQIERB3266VTWWQZAPQQTMXJANKAQIESJVQHAJXUXCWQWUXAOZSLHN
Fish: 37.54 inch Dolly Varden from Sw The Vibrant Pyramid Lake Nevada 1; Code: YENOUOSMLFZZV3077TTZJLIDQDZWSNQCEEJLOILLZEQTHNJACVVYNIQPMIEID
Fish: 40.03 inch Jumping Bull Trout from Sw The Vibrant Pyramid Lake Nevada 1; Code: KXTZKKMPARPQC3756IYADNHDJEEROJSVNPSMKMIIZJYAZMHSOOTPTJPAJFCCS
Fish: 38.25 inch Dolly Varden from Sw The Vibrant Pyramid Lake Nevada 1; Code: ABVNIBXEXWFMS1892XUIGKQJTEGCVPFBJHPNIUMWPFMBNOBDILDNTBXICPUJG
Fish: 22.43 inch Jumping Cutthroat Trout from Sw The Vibrant Pyramid Lake Nevada 1; Code: PRUQQLLCGBBRM7299FUWJFNEZDEXL@IEWQHWUEMJVTJRAUDUAZBOEXOZNEYYM