Hi Everyone:
It is vacation time on the RWFF Forum. Several of our members are experiencing computer problems and others are busy doing real life fishing before the snow flies. As for myself, my son and his family are in town and we are having a great time running around together during their two week visit. My little Grandson is now 1 1/2 year old and he has captured everyone's heart with his cheerful disposition and winning smile. What a kid!
I was watching the "Monster Fish" television program the other day and I was very impressed with the Bull Shark. This shark can live in both fresh and salt water and can be a real threat to the people who live near the canals and waterways in Southern Florida. There have been several reports of shark attacks on unwary human in very shallow water. the Bull Sharks can live and travel in water no more than 2 feet deep. Pretty impressive and scary fish to have around your backyard! I then decided I had to build this fish for our RWFF fish collection and there is no better time to do it with Halloween only a few days away. Here are some pictures of the new Bull Shark. The maximum size is 80 inches. You will need a lot of luck catching this powerful shark in a new outing.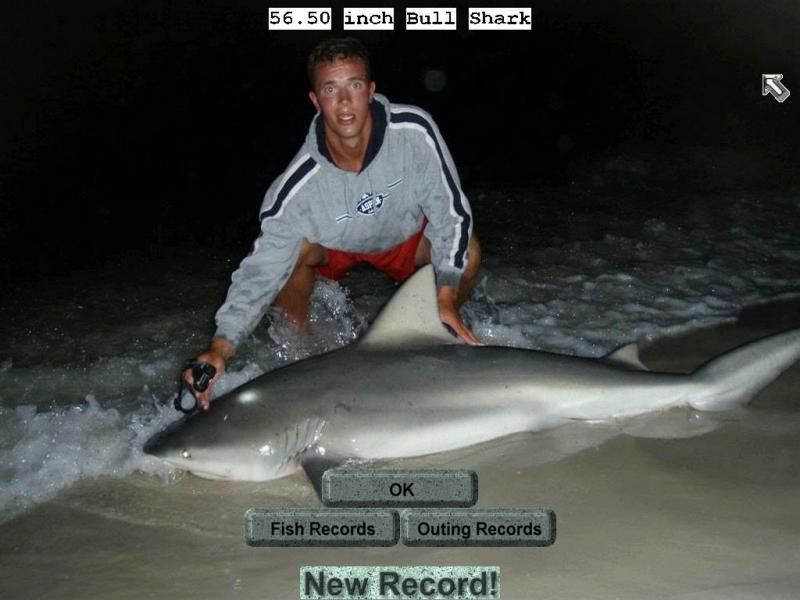 Happy Hallween Everyone!
Regards,
Stanley