Hey guys,
Well, I finally got around to posting this DL up. Its been ready for a couple days now except for some minor tweaking, but real life stuff prevented me from doing so. Fun stuff, but stuff nonetheless LOL.
Ahhh....night. And the stigma that comes with it. How many of us still look around when we are in the woods at night, listening to all of Nature's eerie sounds? I'm sure we all know that the night hours are when predators become active, hunting and stalking under the cover of darkness. Some animals are even specifically built for the night. This holds true even underwater. A lot of fish species are much more active at night than during the day, hunting for thier prey using vibration. Around these parts, here in NY, there is one top dog that hunts the shallows at night like a wolf; the Walleye. The Walleye is specially suited for night time hunting, with a sleek body built for speed, a mouthful of needle-sharp teeth that hold onto prey, and eyes that are especially adapted to darkness. Those of us that have been walleye fishing at night know when they are in the shallows, for all you see are sets of glowing white eyes beneath the surface. So, with that said, I now offer you a chance to do battle with these predators during the overnight hours,
Horseshoe Lake, NY - Night
. Just for a quick reference, Horseshoe Lake is a reservoir located just 3.4 miles from Batavia, in Genesee County, here in New York. Not a large lake by any means, but has a sizable fishery for walleye, Tiger Muskie, Northern Pike, Smallmouth Bass, and various panfish. Here is a pic of the lake, taken by me through Google Earth: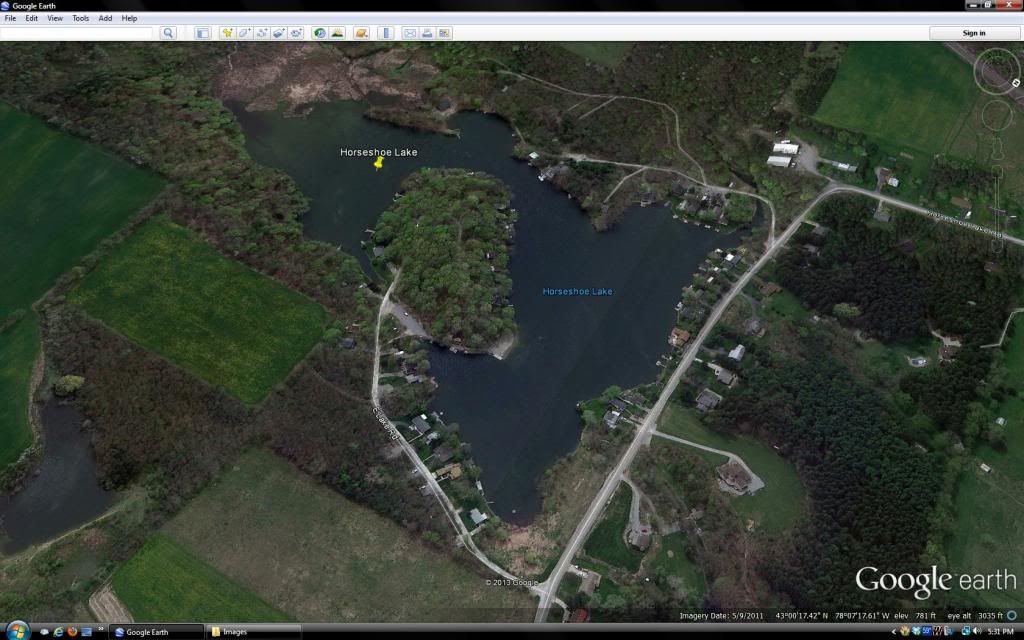 In this outing, you are fishing all around the Lake, stalking the Walleye as they stalk thier prey. But mind your tackle, because the walleye aren't the only predators here. You will also come across large Tiger Muskies, which are stocked here in Horseshoe Lake, and Northern Pike. The Tiger Muskies are a sight to see and catch. They are a hybrid of Muskellunge and Pike, and fight just as hard. Be prepared! Large Channel Catfish have been known to prowl the waters at night as well, hunting near mouth of the Lime Lake Outlet...
A couple of pics from the outing: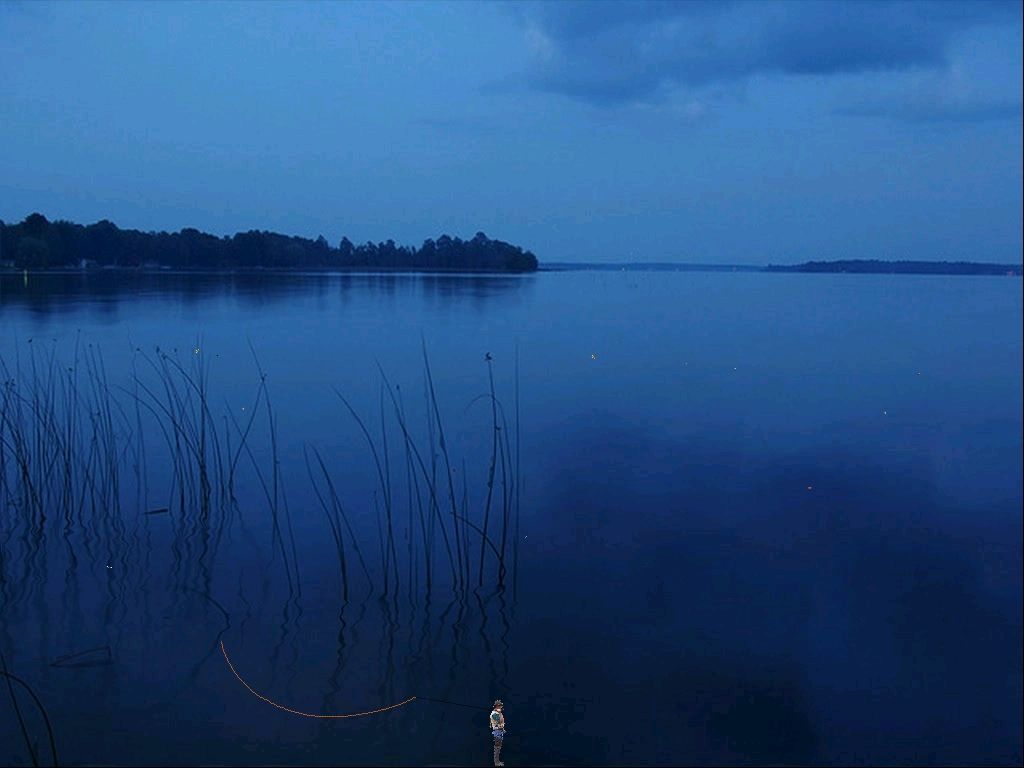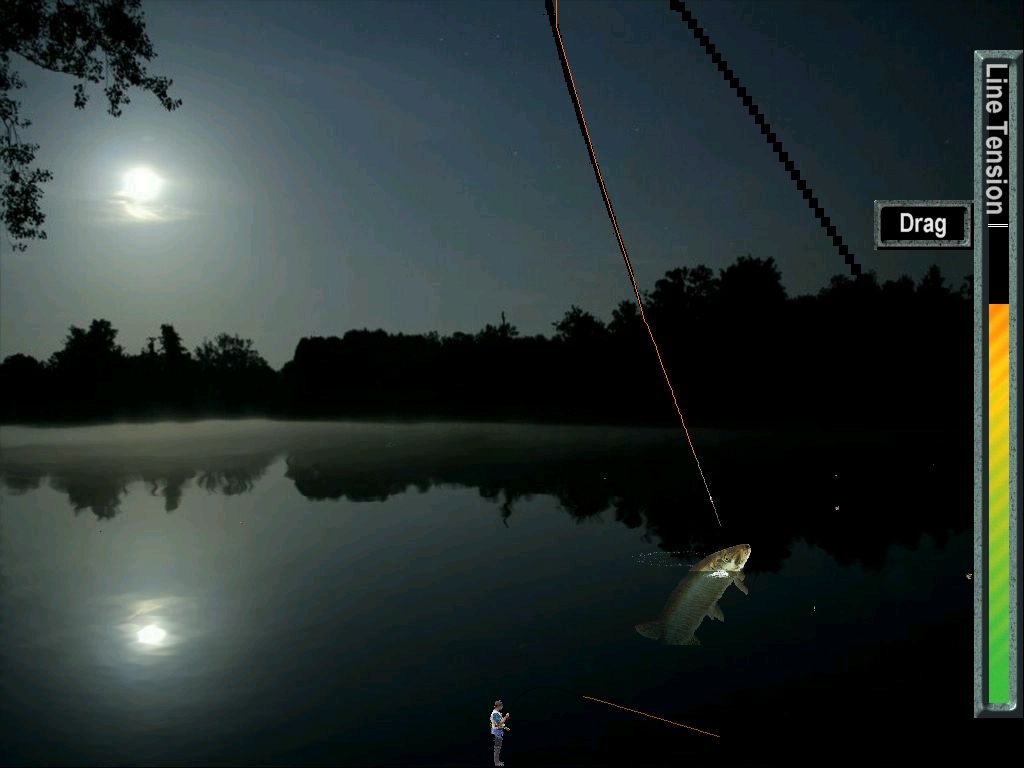 I'd like to thank Stanley once again for the terrific species, even for the surprise little guy! And also thank you for testing it out for me. Have fun fishing at night guys, and catch some big ones! We wanna see PICS!!! Overall, have fun with it!
You will be fishing for:
Jumping Walleye Dark
Jumping Tiger Muskie
Jumping Pike
Jumping Smallmouth Bass
Bluegill Male
Channel Catfish
Rock Bass2
Yellow Perch
Download link found here:
viewtopic.php?f=5&t=4932