Hi Anguis and guys,
Anguis, I'm so glad you are going to get the chance to partake in some of the great fishing we have here in Western New York! I up and did ya a little favor and checked out Little Genesee Creek for you in the Sander's Fishing Guide, basically the WNY Fisherman's bible LOL:
Anyway, here is a little info for you about Little Genesee Creek: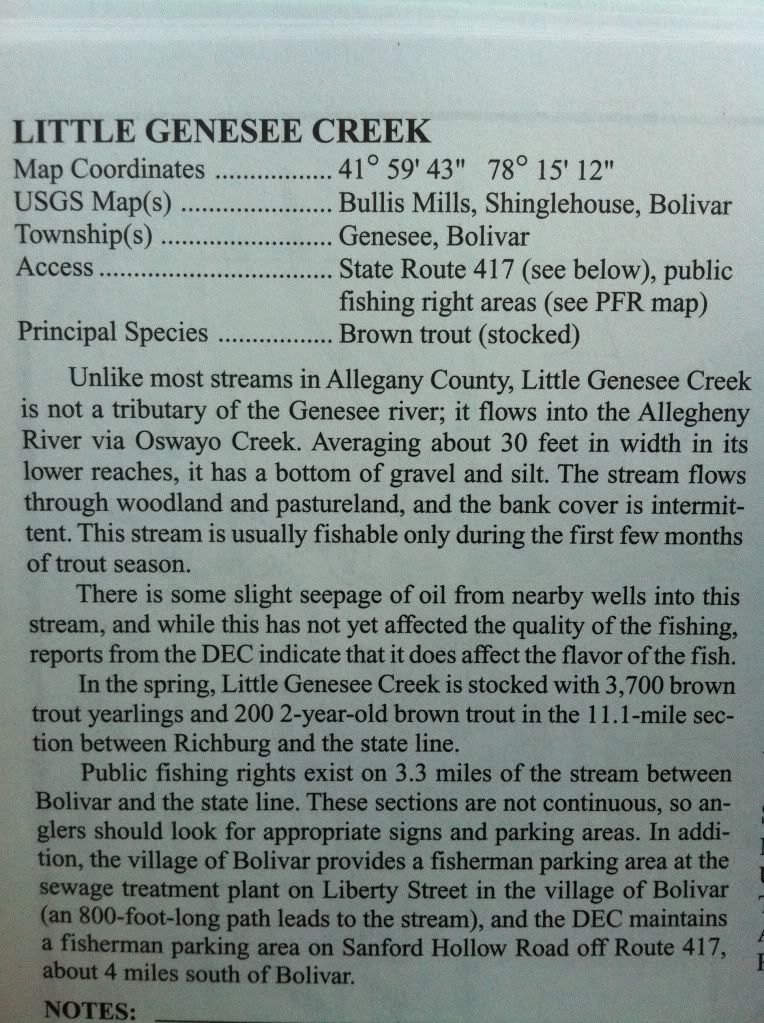 I hope you can read it. If not, I will write it out for you. Allegany County and the town of Bolivar are in the Southern Tier of Western New York, and are pretty rural. There are a lot of public fishing right (PFR) sites around the creek, from Bolivar on to the south. If you have any questions or anything I can help you with or locate, do not hesitate to ask. Hell, drop me a line and if work permits, maybe I'll even meet you down there and fish with you for a while!!