Hi Martin and Everyone,
Another one of Martin's newer outings down. Another excellent piece of work from Martin. Alot of open water fishing but some of the sites had some beautiful scenery. Marin included some great sounds and some great current workmanship. The 16 species that he included in this outing made it a little hard to decide how to fish it. As you could see in my pics and caught list, I could have fished medium tackle for most of the species but with especially the Tunas that were included in this outing, I knew heavy tackle would be needed. Medium tackle can be used by what I caught in this outing, the big tunas were on the surface and that is where I caught the biggest one. By using medium tackle I could have changed to heavy tackle as soon as I spotted the fish. I did have a few of the big tunas snap my line during the fight, especially with all the jumping they did.
This was another excellent and enjoyable outing from Martin. Thank you again for your time and effort that you put into this outing. 9 of the 16 different species in this outing was new records for me. Total of 43 fish caught. Fished all the sites completely through and caught all 16 species. Fished from surface to 6 feet deep. Caught the biggest tuna on the surface.
In Sw Wondrous Strait Dardanelles Mediterranean You Are Fishing For: Thick Lipped Grey Mullet, Sea Bream, Bluefish, Sea Bass, Sea Mullet, Red Gurnard, Red Grouper, Turbot, Garfish, Ray, Parrotfish Wrasse, Tuna, Red Mullet, Large Scaled Scorpionfish, Jumping Bluefin Tuna. Jumping Bluefin Tuna 2 - 16 Species In
Total.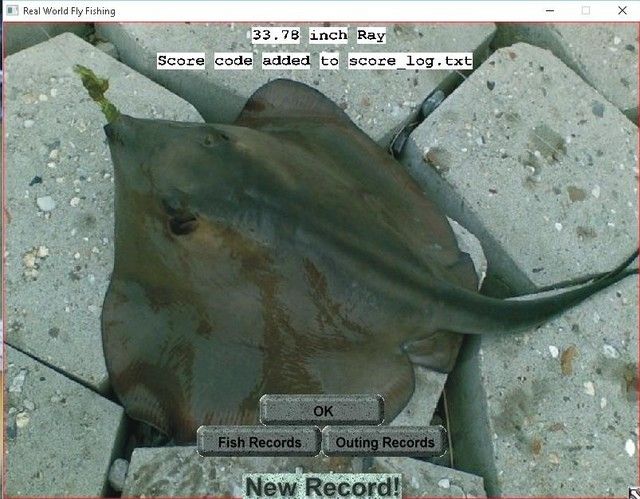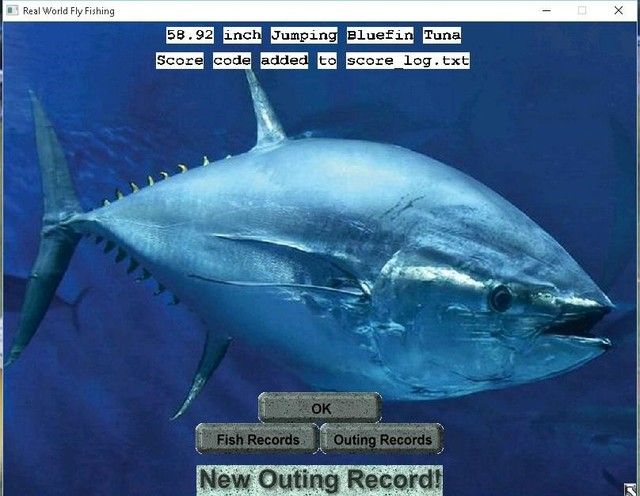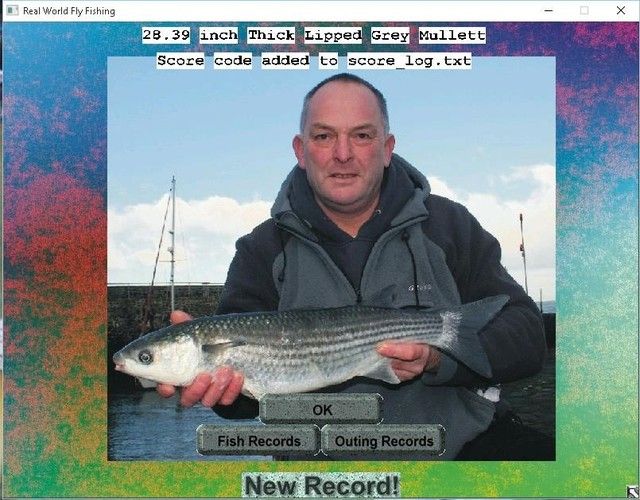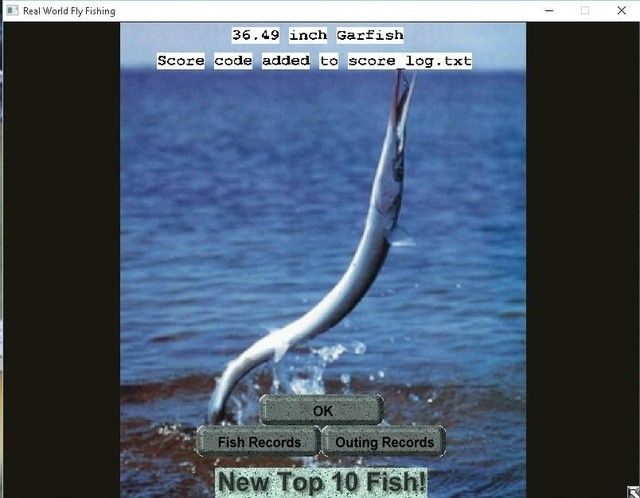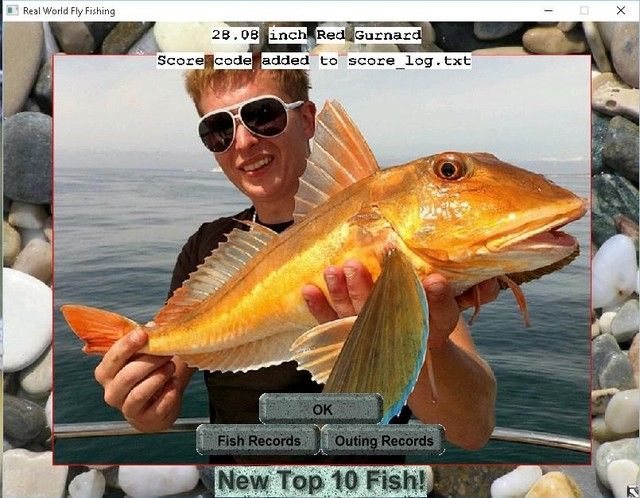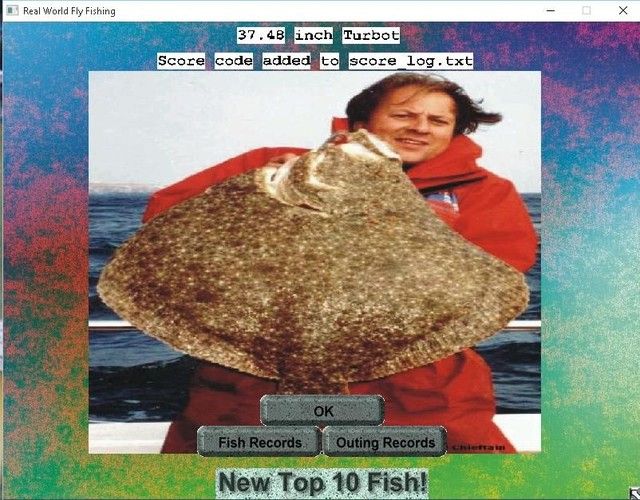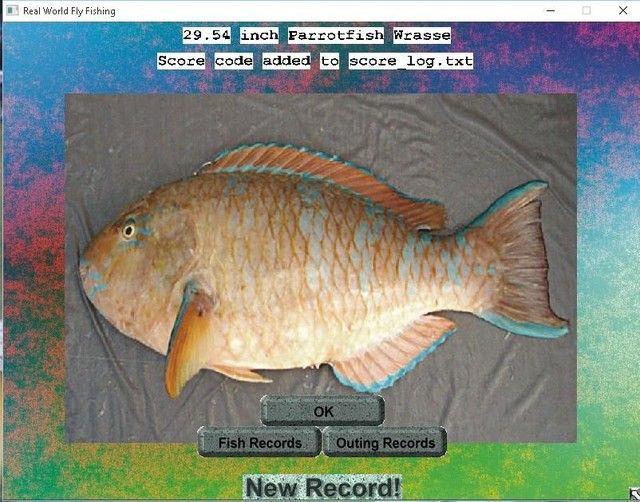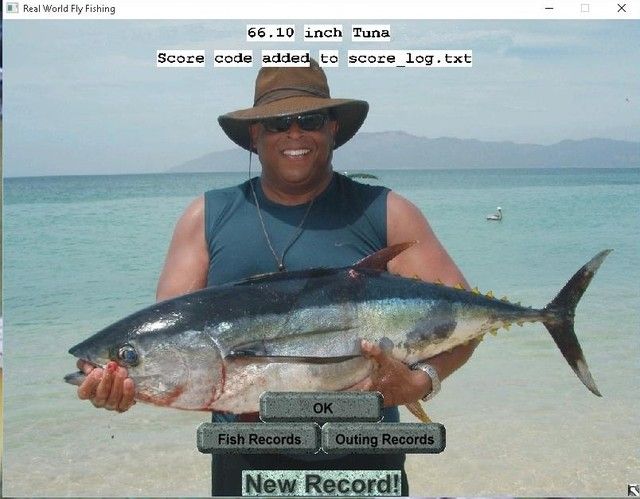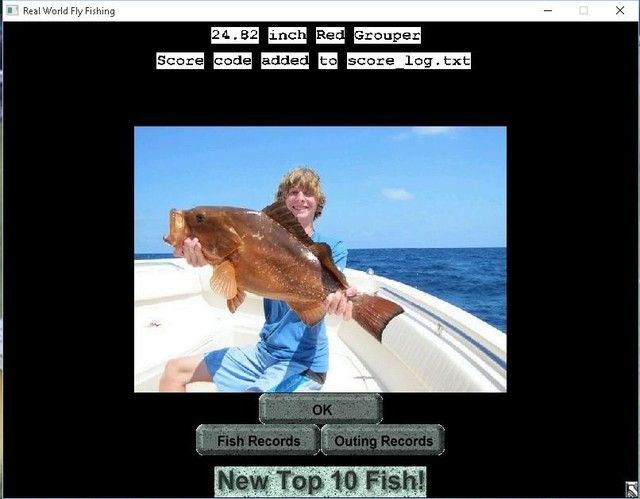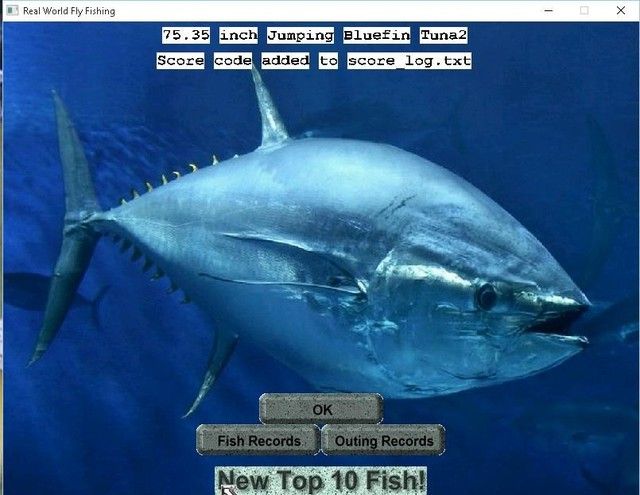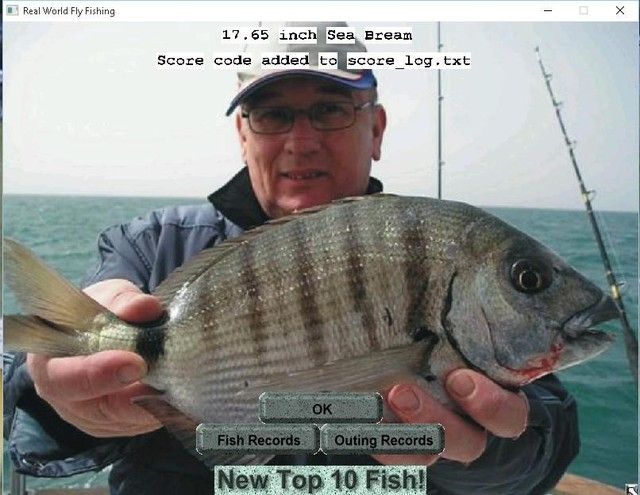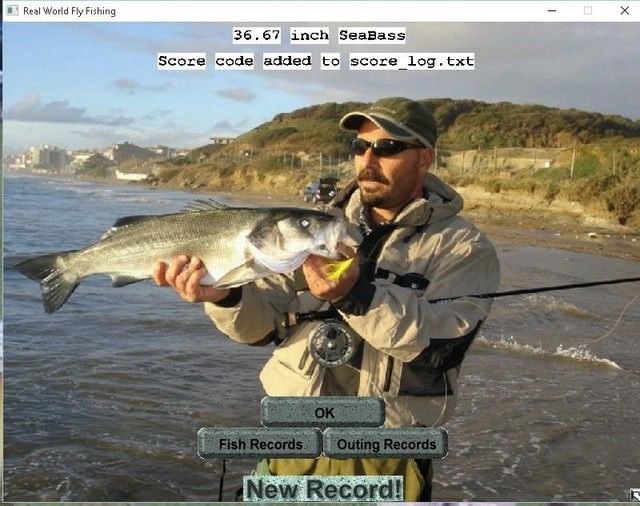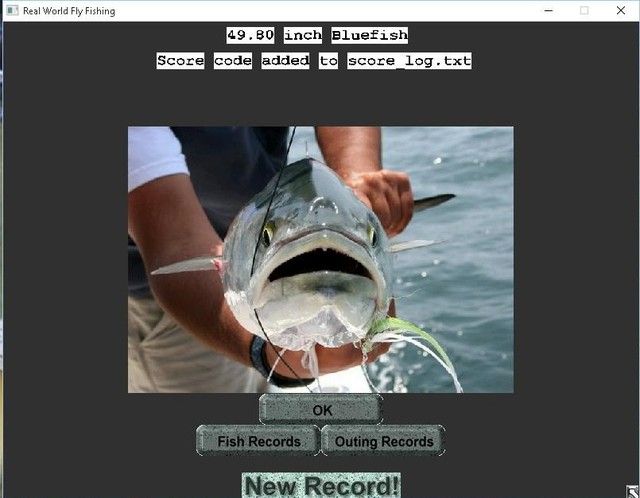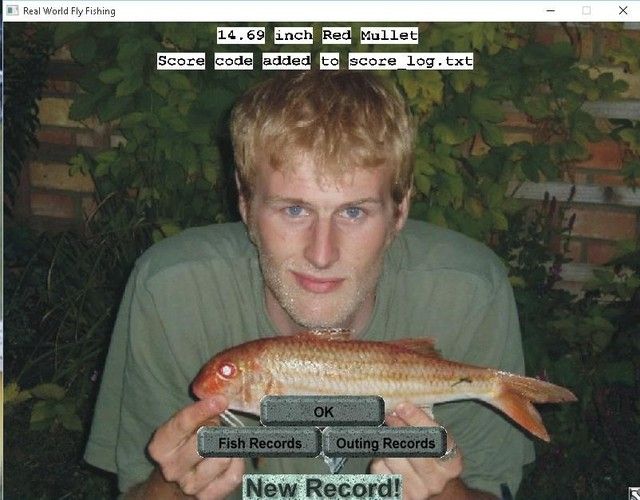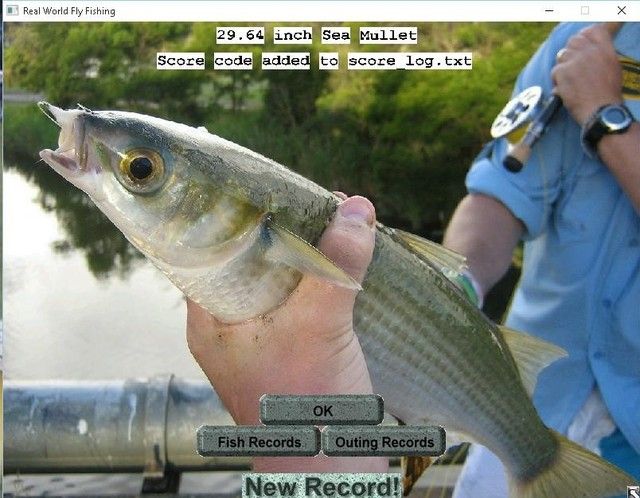 Fish: 33.78 inch Ray from Sw Wondrous Strait Dardanelles Mediterranean; Code: NSAHYHCNHVWCD0618MFCXXHHCCAXHOCPKWWIAOKQQZSEKNLHGQOUQVODNXRWR
Fish: 58.92 inch Jumping Bluefin Tuna from Sw Wondrous Strait Dardanelles Mediterranean; Code: VXOUFTFKHFZDJ0181UUXHIGTXBBTS?PLXFYJMAECRWVDIFYYSTXTOTBIPILHN
Fish: 19.98 inch Large Scaled Scorpionfish from Sw Wondrous Strait Dardanelles Mediterranean; Code: LWRDIOHTHBDXZ9554EBSYJPBUUYBPRLTPLEBSZAVZZCFICYROYZYMCJGLUGGG
Fish: 25.20 inch SeaMullet from Sw Wondrous Strait Dardanelles Mediterranean; Code: IFVHKESDDLHRI0041QAROAGHWIFLCCZFOZGXJEXCRDPABPJWJWDBRPZDBBJFZ
Fish: 28.39 inch Thick Lipped Grey Mullett from Sw Wondrous Strait Dardanelles Mediterranean; Code: STDVZMIJKMGBQ7448KNXBGEMQCWXSCSWGDIHDWIEQLXNQFXXTFABQFTKLYWKT
Fish: 18.67 inch Large Scaled Scorpionfish from Sw Wondrous Strait Dardanelles Mediterranean; Code: MMYOUVWPSZRDV9531NUCIHCRIJOGGHIPWWNEBYOGOKKKGDZLITELNEWQDIHHW
Fish: 36.49 inch Garfish from Sw Wondrous Strait Dardanelles Mediterranean; Code: ELHZAAIZXICIL5401TRUTHNBVPWCSREMPLPTTCMMBIRNLOISQNBOJZEUYMPZO
Fish: 36.50 inch SeaBass from Sw Wondrous Strait Dardanelles Mediterranean; Code: LNJHHXZALNOOG3954BVDREVYEYRZTAPVUDSOWRFQPAYZHMOEDPYDTRBKDVUYV
Fish: 26.93 inch Thick Lipped Grey Mullett from Sw Wondrous Strait Dardanelles Mediterranean; Code: LZYPGOJYTAQZF6671ORFBKCIREUUNOCQNRXAIZBJGQNUKQKZUNXOGXUMCGEID
Fish: 28.07 inch Parrotfish Wrasse from Sw Wondrous Strait Dardanelles Mediterranean; Code: KASFUSDZBLHTV9290BGLMWYLLEBXFVVXCPMNLKQTIAVFZKMUFGKUJEVQDCPTJ
Fish: 35.65 inch Garfish from Sw Wondrous Strait Dardanelles Mediterranean; Code: TQFECSMXINPDF9097GUCQJEDDXZAXJPQRIFHGEICIIACAYZNFTROQQMUUNVOI
Fish: 29.10 inch Parrotfish Wrasse from Sw Wondrous Strait Dardanelles Mediterranean; Code: QNEPPYRSWTXBD8650IACTCGMVYANESDGIWBEMJLJHJDOBWIDUNKYUDXHWCAMF
Fish: 28.08 inch Red gurnard from Sw Wondrous Strait Dardanelles Mediterranean; Code: HMOJKLXYIWFVY5725ECZGLASNLLMVPMEJCEWLXIOOBFVMSFMRNTPNSBUQZBZA
Fish: 37.48 inch Turbot from Sw Wondrous Strait Dardanelles Mediterranean; Code: PZHVVRWVMUVYO1702SBBGRVRFLGKCUCCRWHKFKGIAMNFSMKSSRVZEVDSRRDLY
Fish: 29.54 inch Parrotfish Wrasse from Sw Wondrous Strait Dardanelles Mediterranean; Code: IGVZLDFEWYCKZ3165SFUTCMNPUFCC@BBWWJOXNPXZGYCNXCVXMLMAIJOGXDNT
Fish: 64.72 inch Tuna from Sw Wondrous Strait Dardanelles Mediterranean; Code: WLRWRKJHQSTZX7039LTXUUSGNOWWUNQGOFSDAAKUYTUMIIWKUPMACXNXHMFPY
Fish: 66.10 inch Tuna from Sw Wondrous Strait Dardanelles Mediterranean; Code: PLOQNNRUEHZFA5836BIQUPUZOREABFCGAYNQRCBQTPOWKJTPRUFZVZRDFKDAN
Fish: 19.21 inch Large Scaled Scorpionfish from Sw Wondrous Strait Dardanelles Mediterranean; Code: XEOQWEVMSATKI2373PTITTNCWKDCTBDHUDLMZZRICVDZXXJTMZPMHMLGOVFML
Fish: 64.27 inch Tuna from Sw Wondrous Strait Dardanelles Mediterranean; Code: MPFPUJJDFMDOJ6878IBDQJLPLQGGWEYMUGFDRYPBVCUSPRLTGHCKYDHOXMQCO
Fish: 24.72 inch Red Grouper from Sw Wondrous Strait Dardanelles Mediterranean; Code: UJWGQIJQDUSUH5311FJYUQKXLDFZWECRXZHQMDYQDLKPPVMXXCTHLJLDMJRWR
Fish: 27.91 inch SeaMullet from Sw Wondrous Strait Dardanelles Mediterranean; Code: SAWCVOJSGLYRO0104BDQFTGVFDBJSPFVAIHGFYAYNRNAJQKNAWXHCMVBWBYNB
Fish: 44.69 inch Bluefish from Sw Wondrous Strait Dardanelles Mediterranean; Code: YOCYWTMZSZOMM1780KIZQTGXALKLRIPAOFZHCFFCTMWDWLZWMTEWWEGDDBVUG
Fish: 33.63 inch Ray from Sw Wondrous Strait Dardanelles Mediterranean; Code: FGLVCVWKUPZBL5967ECHYFSKWXJQIXFOLZXLTSLSMRLOPJQSSDCVOUWQVYGUB
Fish: 24.82 inch Red Grouper from Sw Wondrous Strait Dardanelles Mediterranean; Code: NKWMGBAJAICFB4104LMQDNLRFKTVLTZNQOWUROGHFKOSCMSTRPVJVMZLREVUG
Fish: 63.73 inch Tuna from Sw Wondrous Strait Dardanelles Mediterranean; Code: MSDTWACFYMSPP1915NAMFRXYHRPHMCORTKYKHYIXKTFZZFXJNWAITQKNQIMXA
Fish: 75.36 inch Jumping Bluefin Tuna2 from Sw Wondrous Strait Dardanelles Mediterranean; Code: PVVHNLMJLEPCJ3532LCMUPVXPROMFBSJKPLMBTNQLSUVXPOTYUHXPLIILJXCT
Fish: 17.65 inch Sea Bream from Sw Wondrous Strait Dardanelles Mediterranean; Code: KIYINTPVGWEAX3782PJMQRNUMJTZAQQZOWUBLKTCLOZRHSMIUHWFAATIBNNYQ
Fish: 60.55 inch Jumping Bluefin Tuna2 from Sw Wondrous Strait Dardanelles Mediterranean; Code: WDDVRBQNLTZGD2454KMWWRPNTQPUYSWMUWKPSAYLNEQATIWWFWSQUNXFBRYNB
Fish: 36.67 inch SeaBass from Sw Wondrous Strait Dardanelles Mediterranean; Code: FBIDGHMOIHSDP6699DMLMSCDYJIHCHBQXZPVBBBEQTRSRPBUCQGJIFRFRHTBH
Fish: 49.80 inch Bluefish from Sw Wondrous Strait Dardanelles Mediterranean; Code: BYHYVMDNOOUZN4052GSLXTWMRKICJIXYFQKLHGWDOUCWKFLKZKAUMKUJSTVRV
Fish: 14.69 inch Red Mullet from Sw Wondrous Strait Dardanelles Mediterranean; Code: FMBCVRVKYIZNX7428PRRXBNLOXOJN@MPHQQRZAFBIZFLIEOQFYYKEKSVKJLWD
Fish: 46.04 inch Bluefish from Sw Wondrous Strait Dardanelles Mediterranean; Code: GREJGWTTDEILG5489BWBLOOMKQMRGBLLOXOEKHRILSMUIFXUPFAQNFJXMYQPC
Fish: 30.79 inch Ray from Sw Wondrous Strait Dardanelles Mediterranean; Code: VYYSIUFMXESBI3086BIWKKRWHKRKACJPGHCAAJWYRZWXUOQYOJFDOQLTXBABU
Fish: 29.64 inch SeaMullet from Sw Wondrous Strait Dardanelles Mediterranean; Code: YZWWFDLAIZVPV1302VAQGDJBLDRODBZZZQACSNKZLRKEVAERHJWFRJPTQRCRA
Fish: 32.01 inch Ray from Sw Wondrous Strait Dardanelles Mediterranean; Code: EWUCUVKZOAIUT7231VQTIKWMUDCFEJPLAYIGJBQRUWFOKDVWLDTXVIFLLHEQT
Fish: 27.31 inch Red gurnard from Sw Wondrous Strait Dardanelles Mediterranean; Code: HHBMTDVJOSYPK6469VYHZEFTEKYWXRIHVIXGTGXAZVLRGGQOAIFDXHWAETIXK
Fish: 26.80 inch SeaMullet from Sw Wondrous Strait Dardanelles Mediterranean; Code: XBFHRGUWAOJSB7026KLZORNLYXXJDDNKWXTFJZQMNETJOJXEFSRNERAAVQSVN
Fish: 28.06 inch Thick Lipped Grey Mullett from Sw Wondrous Strait Dardanelles Mediterranean; Code: OUWMLKIIANRFF3533GBHKTIMARWEKSDGKOBXUVUBFBGWBSIVJJTBKEUHEFGRR
Fish: 33.67 inch Ray from Sw Wondrous Strait Dardanelles Mediterranean; Code: EUGLFVBEMJQME2010RFNYFQBQXLWOIBLKJSYPKPRMIWANFTGBFDJJOMXAHPOE
Fish: 55.59 inch Jumping Bluefin Tuna from Sw Wondrous Strait Dardanelles Mediterranean; Code: PLEPFDAYEWBCA5836BIQEVYZNXIABFCGAANQRCBQTPOWKJTPRUFZVZRDBNAOA
Fish: 26.77 inch Thick Lipped Grey Mullett from Sw Wondrous Strait Dardanelles Mediterranean; Code: EVLIFRPCELRHD5135TEBYCMCFXGNWFVPSCEPDTZNMLXUYNDXXNLMTPVAGUYTZ
Fish: 29.36 inch SeaMullet from Sw Wondrous Strait Dardanelles Mediterranean; Code: BHGAVHKKTMKLS2959KLJVSGHEEFYSNZYQKYSKYYPAGTXAOARRHNWTPXWVNSIH
Fish: 16.72 inch Sea Bream from Sw Wondrous Strait Dardanelles Mediterranean; Code: DIWBJVXPLIMXS1681THBUTPQNDQDIHBRZVYOKMSXGLUARTBNREPEBCPFIZAWH