Hi Martin and Everyone,
Well I finished this one 2 nights ago. Was very persistant about catching all 16 species that Martin included in this outing. I had 1 fish that eluded me even after catching 78 fish through fishing all the sites. That fish was the Vimba Vimba. Martin included some excellent scenery for the backdrop of most of the sites. Also he included some excellent sounds and as usual some tricky currents, which he puts in some of the sites to make the fishing more to reality. This was another very enjoyable outing to fish. I fished mostly the surface with a dry fly, but with a few fish had to go from 1 to 6 feet deep. Medium tackle is needed for most of the fish caught, but watch out for the Lake Trout 2, I had a few that snapped me off on the hookset and had a few jumpers throw the hook on me half way through the fight. Thanks again to Martin for another excellent job.
In Sw The Wondrous Lake Vanern Sweden You Are Fishing For: Jumping Lake Trout2, Red Rainbow, Silver Carp, Roach, Arctic Grayling, Brook Trout Plus Carp Bream, Vimba Vimba, Vendace, Common Carp Light, Zander, Burbot, Arctic Char, Crucian Carp, Asp, Ide - 16 Species In Total.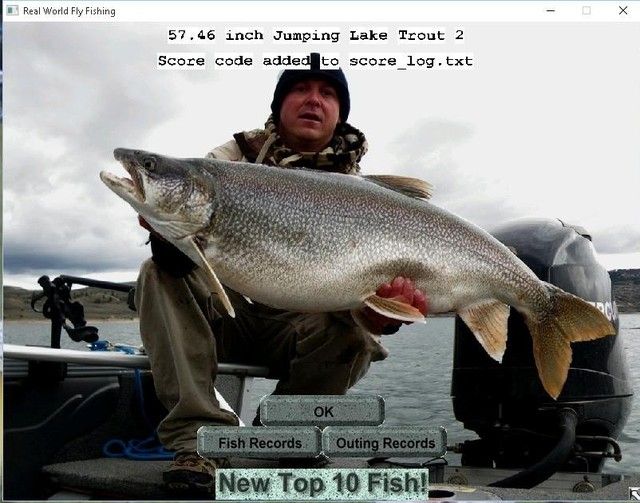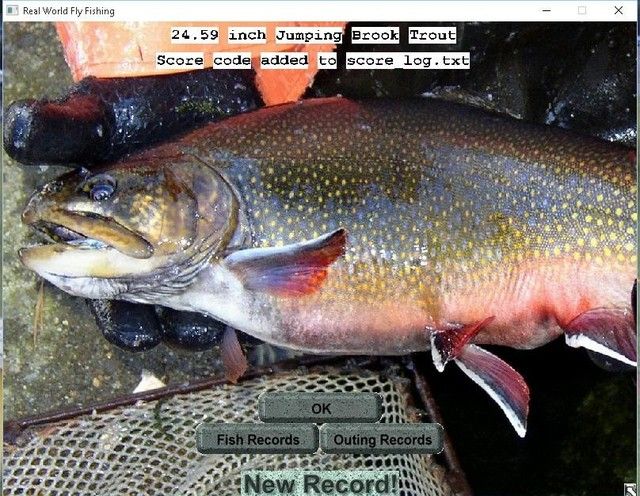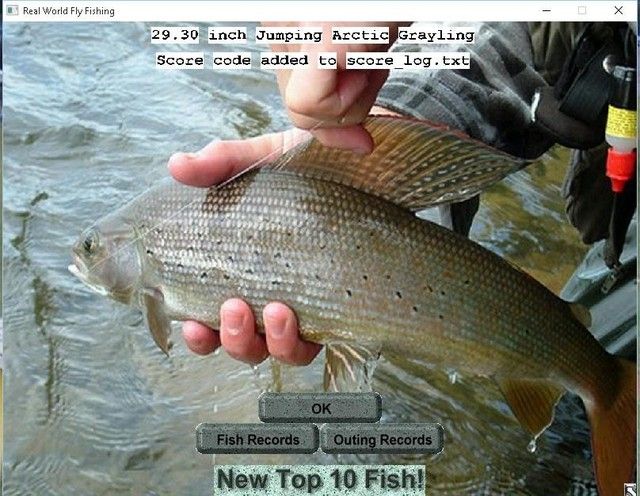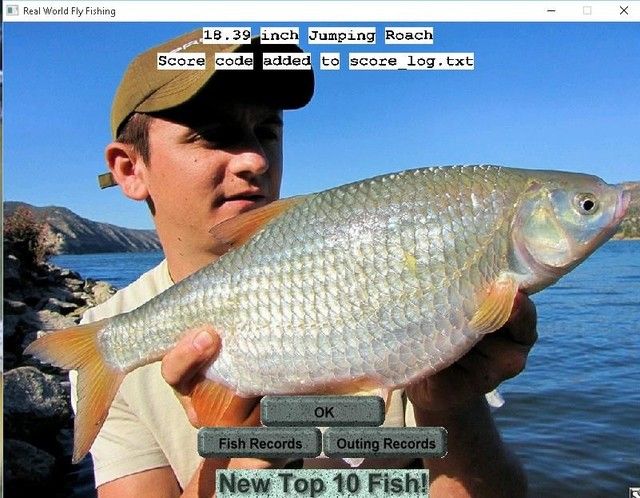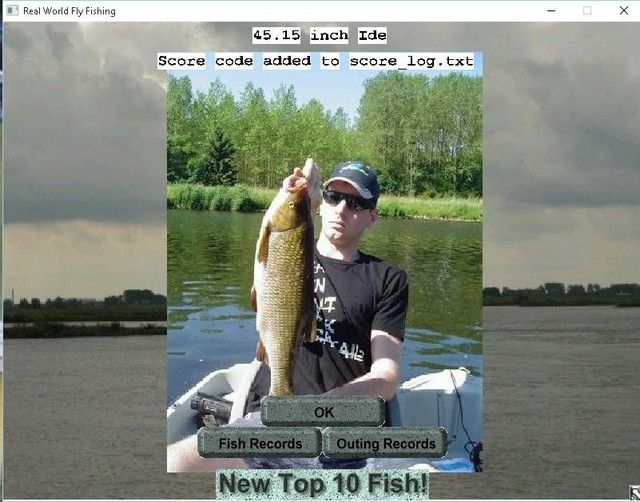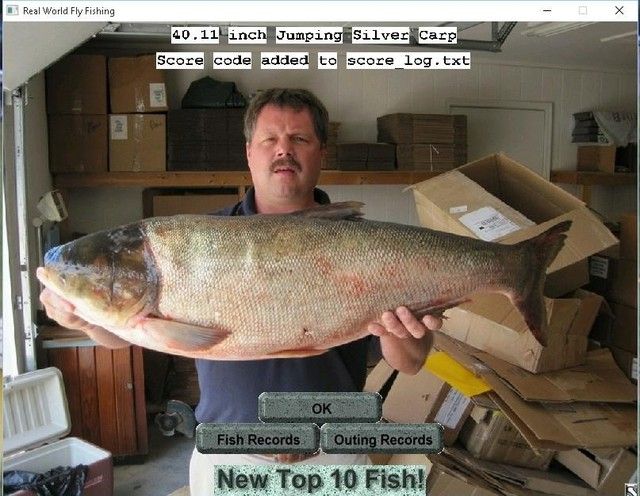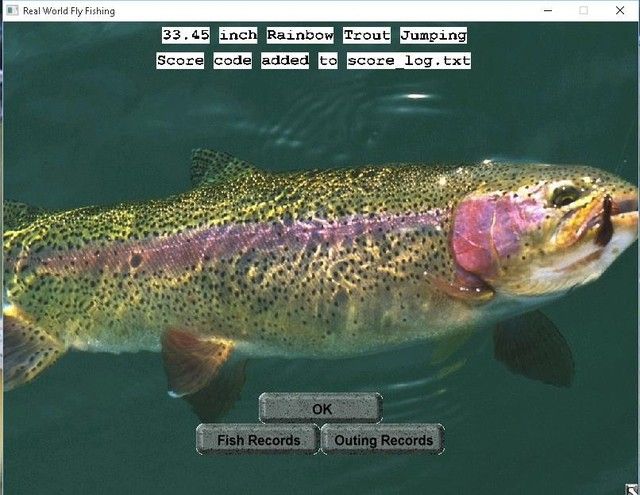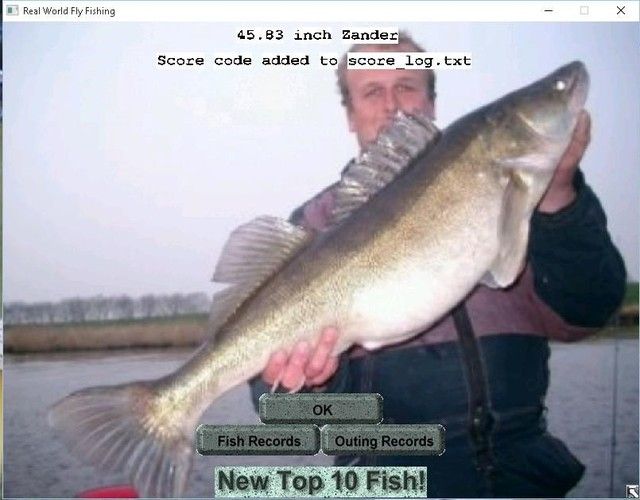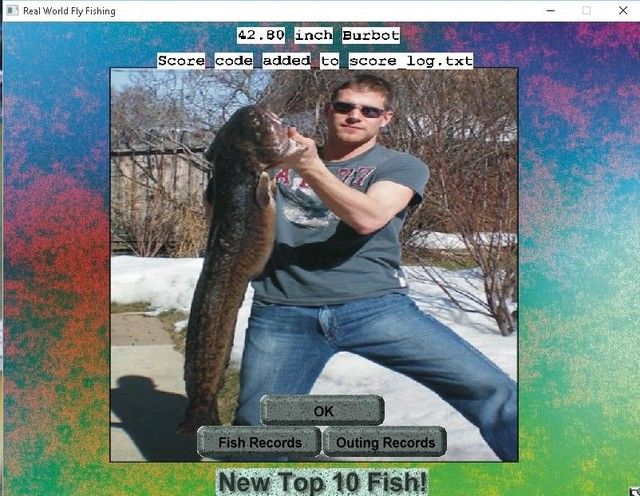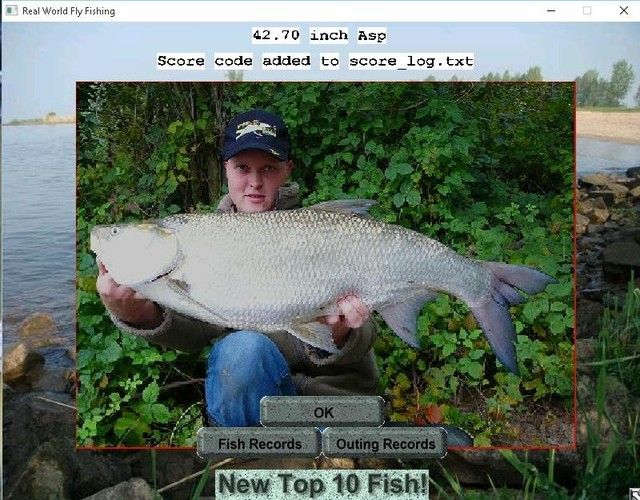 Fish: 42.51 inch Asp from Sw The Wondrous Lake Vanern Sweden; Code: CGBUGRNMTLNYP8737MJBIQXFZVPEFDSAWQLZMZAILIFCRGIMNSTXBKQBRMZTW
Fish: 42.57 inch Ide from Sw The Wondrous Lake Vanern Sweden; Code: MQALHASKWZXDA7974KSRPHRTOQNOEBSQCVJUCBATNEUFSZRGCFKNVEQZEYNYQ
Fish: 15.20 inch Vendace from Sw The Wondrous Lake Vanern Sweden; Code: FTGZSZSGTDZPA0717TXPAJXYLESSBQMNUWNORLSKWJHXDOATGQBKRBXDCQMFI
Fish: 31.03 inch Jumping Red Rainbow from Sw The Wondrous Lake Vanern Sweden; Code: UMFTJVSRXULJN2658DKSVTPFAKDQMCSOVJHPSFSADBTZHCUTEQRYTMVBEUBXF
Fish: 57.46 inch Jumping Lake Trout 2 from Sw The Wondrous Lake Vanern Sweden; Code: IUQONXTZGQERN8113NPJVCQDPWAWEOCFNNDIJHFMRCNFESOMZPAMVUUDNBUYV
Fish: 39.21 inch Burbot from Sw The Wondrous Lake Vanern Sweden; Code: UDITHKGSAXPPV5048VVZSVUNKXTOQCVPAHVKDXPVTBPLNLJOTGYKJBOGVUQCO
Fish: 37.87 inch Jumping Silver Carp from Sw The Wondrous Lake Vanern Sweden; Code: WBPDBBGJIEFQO8323GQFPMBJGEHLQ@AMENVHNDIPRPFGUUYTMXDCXTVSOVGGG
Fish: 46.28 inch Common Carp Light from Sw The Wondrous Lake Vanern Sweden; Code: LSGPSBGQFANVU2212KZDNSYXHKBJZQBSJAADLKAAOEQXEQYYUIMPLSNEOZXSJ
Fish: 39.60 inch Burbot from Sw The Wondrous Lake Vanern Sweden; Code: AAQOLQUSFOOKU0777UDUFIZWFEPPRKLBBIDWUMWEBFKDUPTSXAVCMALYYPSIH
Fish: 40.40 inch Asp from Sw The Wondrous Lake Vanern Sweden; Code: ILKLIQHGIMIRV3523FAYDJPJSXSMIXFHLPRDNYKHYDIRLKEHOGZYKJUAONXFD
Fish: 38.54 inch Jumping Silver Carp from Sw The Wondrous Lake Vanern Sweden; Code: QEKFACPFZXDHK0040TLIDNIMAQZNASPHFTPZUVBSHJXVQYUMJKILOEODWFZGB
Fish: 24.60 inch Jumping Brook Trout from Sw The Wondrous Lake Vanern Sweden; Code: GQBXWAJQSHREQ4364ZLJBFWCDKIAYFRHFUKNTTSIOGCUNHBJTESFAUQNJWZGB
Fish: 29.30 inch Jumping Arctic Grayling from Sw The Wondrous Lake Vanern Sweden; Code: JFSLQNFFWCMKV9942GGJMSRFUWNJPHMEYBEVZGSRJIBYDPBICFKVYHCTAPGEM
Fish: 43.10 inch Zander from Sw The Wondrous Lake Vanern Sweden; Code: WZQQCMOBZNMEM3005GDMHGWVZWCAVLZKFEEXDBIJQPJPIDRBVTTAHFFMMRQRE
Fish: 30.97 inch ArcticChar from Sw The Wondrous Lake Vanern Sweden; Code: QPUSZHXUXMMGK2771MCIIZQQUKCQMLZGYIQMLCNWZWLWPMHIEAAMRJPUJZLTS
Fish: 20.04 inch Jumping Brook Trout from Sw The Wondrous Lake Vanern Sweden; Code: PMPCZUJELWSKR6951DZEERUBCPWSJJWDIUZHCFLHLROJNRZUNRNCTIAFLBNAL
Fish: 15.51 inch Vendace from Sw The Wondrous Lake Vanern Sweden; Code: OERZTUXUOADVB3543MMUJWGJKDORSCOKDBBUJYZFBPFTMJLQXVOGPKGFRPTBH
Fish: 30.74 inch ArcticChar from Sw The Wondrous Lake Vanern Sweden; Code: RYHBNFBPEEKEY8183FUVAOUNFQJACOJVKRSYASKVRCDGCKMLQEHTXABGKTQJO
Fish: 30.25 inch Jumping Red Rainbow from Sw The Wondrous Lake Vanern Sweden; Code: MYJTAQVCTQQGC1479YJHYHGDWPQASWVSXCRIKADCQSYRIASUZYEXWOFRZGNSL
Fish: 19.62 inch Jumping Brook Trout from Sw The Wondrous Lake Vanern Sweden; Code: ERZVVURGADDAY7863MAPMRBFYKXVYLLOMZAZWWHRIPLEUJDEVXFLDBZRJXTDC
Fish: 15.10 inch Vendace from Sw The Wondrous Lake Vanern Sweden; Code: IPPBKDAWKPWFA9765MFCPTAGACBWG?PAZTVTRPDYUFBBYGIOIDFZPFPJLRWCV
Fish: 41.91 inch Common Carp Light from Sw The Wondrous Lake Vanern Sweden; Code: CVPYUYGOUALMU8639EOEEDKAPKNZOOVSYNILGHXWRQEFLQQOLFIHIDMBAJZGB
Fish: 15.02 inch Vendace from Sw The Wondrous Lake Vanern Sweden; Code: SQOWYNCPQGKJK0394VYZZSQYDJNWCFBZHTPIKIAFMBMZFJHDMXCCZWHEXNYKR
Fish: 37.42 inch Burbot from Sw The Wondrous Lake Vanern Sweden; Code: FKXYDZPBXVEYI3107LJEQQWWOWTIF?YPRUBBUDPFMSVRBYQNNGIXHQYABIGUB
Fish: 18.39 inch Jumping Roach from Sw The Wondrous Lake Vanern Sweden; Code: WWJSMRFTNVAAG8769JVDAYKDCDKZFFJFHWLYNTHVBXZHZPFTXMVBMKUOTKNSL
Fish: 45.15 inch Ide from Sw The Wondrous Lake Vanern Sweden; Code: IRLCUYSJMLQFH3996QHIRZFKEJTFORMAPFKJTHMQCLDPVMCFBBVNAZIWYVQXJ
Fish: 21.68 inch Jumping Brook Trout from Sw The Wondrous Lake Vanern Sweden; Code: WBPDBBGSHOEXO8323GKQUMKBHJXLQ@AMELVHNDIPRPFGUUYTMXDCXTVSQYVRV
Fish: 37.63 inch Jumping Silver Carp from Sw The Wondrous Lake Vanern Sweden; Code: PPGYBDBXGGPQX3078AHNLZYKZQNSZHMHGDSOSNMDSIYRWFLJLYLAEHMEDUBMU
Fish: 27.48 inch Jumping Arctic Grayling from Sw The Wondrous Lake Vanern Sweden; Code: ZORKIVLCKVIZA0484NYESLJYYQZJMMCZYLXNRPASLRICYKIIFUTPVWKLEFPOE
Fish: 44.12 inch Asp from Sw The Wondrous Lake Vanern Sweden; Code: KXCCSUDLAVPZC3756HNPHNXVNQFVKJSZNPSMKMJULNXWSVRYRTTPMNOAONAPH
Fish: 40.11 inch Jumping Silver Carp from Sw The Wondrous Lake Vanern Sweden; Code: YFWBTXIQVJQTU4172UFRSVXBNJSRWJSCMEVCCRDTTLQRLNLXBQLIQFZAVQEWY
Fish: 44.06 inch Common Carp Light from Sw The Wondrous Lake Vanern Sweden; Code: RILZNJMCTSTDU7016LLPLXLGLXFWT?MZDCRWRBVCCRDJWBMRWKCGLCODSLABU
Fish: 22.74 inch Jumping Brook Trout from Sw The Wondrous Lake Vanern Sweden; Code: WCSQWKPYZYYOF1449IHTRPRHAWXCQWCIMCGYBMALZSOAGKITJNLFWYNUWNKZX
Fish: 33.45 inch Jumping Red Rainbow from Sw The Wondrous Lake Vanern Sweden; Code: RNFNHASZOKUTQ6354MVEVLUJLWHXRWYWRBZDBTFYZWPFDOAPNWQSRZTXXAVRV
Fish: 44.02 inch Zander from Sw The Wondrous Lake Vanern Sweden; Code: TBUUBTOPPYZSS2123OQZEWYCWDPZNXMYSHIVJQMKEHATWGMZINUDLFRULNRNX
Fish: 21.62 inch Crucian Carp from Sw The Wondrous Lake Vanern Sweden; Code: HDKRTRJTKKLDF7117ONGQOJRADLMA?YGOBSIMJGFOAZBCUQVYKZCWXTZIPWNO
Fish: 39.06 inch Jumping Silver Carp from Sw The Wondrous Lake Vanern Sweden; Code: IKYDFXHUZKOYE0407EVVYGQDZDAUAALCDYNMZQTLYAIXZUUQSQRNZUDPGTKYH
Fish: 38.04 inch Burbot from Sw The Wondrous Lake Vanern Sweden; Code: UWOIDAVJEPRIF0162UEGGZIBMQZLXPIQGCXTCWEJWEHYUAOXDPBWDCNHNBLES
Fish: 45.77 inch Common Carp Light from Sw The Wondrous Lake Vanern Sweden; Code: OROMMWGJPLYZZ8396BORYFLZIWIDUVVJMEJQBOMCBJVJIWSCKCNDUVJJPOQCO
Fish: 45.83 inch Zander from Sw The Wondrous Lake Vanern Sweden; Code: BYFATLTNOKUCN4052GSLXTWMRKICJIXYFNKLEAPZZTBQBXHYZRAUQWUJTBKOF
Fish: 22.12 inch Jumping Brook Trout from Sw The Wondrous Lake Vanern Sweden; Code: CDBVWQEOHQZEJ3410HCSGHNHRKSEPGCVBLSAWRZMWRUUIRVWHENGWTGDWJTDC
Fish: 14.66 inch Vendace from Sw The Wondrous Lake Vanern Sweden; Code: MWHCZFDNRJGZM9257UHBOCASSJZRKDZSHLCAIJULJMODLCQEHAGKBYNWOOPYE
Fish: 43.88 inch Ide from Sw The Wondrous Lake Vanern Sweden; Code: JWECEWUOZYWEQ1957CNKFLHKHCRFHBLWNNQXEOQFXWJXVGMBCQXTZGAHJSPWT
Fish: 35.76 inch ArcticChar from Sw The Wondrous Lake Vanern Sweden; Code: AQNSPHVRQJDLY9966OFACYQVZQBCAAIFAUMZLLKWPRKAAPTMJDAYMGAIOTQJO
Fish: 18.51 inch Jumping Brook Trout from Sw The Wondrous Lake Vanern Sweden; Code: VHZBLLRNURALN2993FWFMKQFGKKOBITPQTQGAVJFOJNZTPBTGFSFZHOYBKKZX
Fish: 20.34 inch Crucian Carp from Sw The Wondrous Lake Vanern Sweden; Code: AOKIRSMOOLIZI5645LCUATLJVJJSSAMFKJXRJTBFIDIMCRRVYXKCBMYNCDXSJ
Fish: 38.62 inch Asp from Sw The Wondrous Lake Vanern Sweden; Code: TVWYDGMUVTXUT8363HEJNBAEJRBMUHTVGFVWVYLLHNTZXLJAWNEAYVZOCEBKA
Fish: 17.20 inch Crucian Carp from Sw The Wondrous Lake Vanern Sweden; Code: QCPSYCTRWSHDV6829XIKSELGHYYUSASHPDIJSEAAACWHTSSWZMSXSGOQJXUYV
Fish: 31.30 inch Carp Bream from Sw The Wondrous Lake Vanern Sweden; Code: OZSSHRQCVAZFB2889HFHPXPRQMRWHQPLZLREJOYLEXZUYWSIZDGNUFYBKCPZO
Fish: 39.36 inch Burbot from Sw The Wondrous Lake Vanern Sweden; Code: EKZUBKPKFCIKU4506INCTMMEESMAKMCQHKDCCNNMFEQNQQUPUMULTOVJTOEWY
Fish: 46.82 inch Jumping Lake Trout 2 from Sw The Wondrous Lake Vanern Sweden; Code: XRDAOQDHLHYXF8224EHQGYTMILVEUUJHDLBHORYBMOSILKMTZUWJRFNLOSWNO
Fish: 27.02 inch Jumping Arctic Grayling from Sw The Wondrous Lake Vanern Sweden; Code: UBDWGEGRZUVAF1827RTTWGPHXQERIJZPHQGCBYFDLVNXQNHXBIIXOLVLIBDLY
Fish: 39.40 inch Ide from Sw The Wondrous Lake Vanern Sweden; Code: XQMYCJLECRDWH7108CJNWQIQRHAEMXPKVMQQAJGXEDRGZUCUDEOYQEDAJALES
Fish: 36.18 inch Burbot from Sw The Wondrous Lake Vanern Sweden; Code: IOSSODZIBJVCB8649LAZFIXIUVENYUVDRBSCDHLDNUTHMYQPUUXXVIGYDDWHJ
Fish: 37.36 inch ArcticChar from Sw The Wondrous Lake Vanern Sweden; Code: HWFSFEYIPSUVP3431NWVHLBQOVAZZLDHUYUSSQNSRDJORRVFQTCOAUSAXQEID
Fish: 31.70 inch Carp Bream from Sw The Wondrous Lake Vanern Sweden; Code: XWIBFUQXGVFOB7562MRYSGYRCBBFSRWERYJXGJIOILMEKWASQHKNFUAERTSVN
Fish: 22.10 inch Jumping Brook Trout from Sw The Wondrous Lake Vanern Sweden; Code: FFAXACWIKVEPM4831CZPTTJJTCDHAALJDWTUCDMSPMJOVLCPETMKJFMGMJDNT
Fish: 36.60 inch Jumping Silver Carp from Sw The Wondrous Lake Vanern Sweden; Code: CGSRYHWHTFOHP8737MJBIGNHTIVMFDSAZRLZMZAILIFCRGIMNSTXRORBMSPTJ
Fish: 33.48 inch Carp Bream from Sw The Wondrous Lake Vanern Sweden; Code: MHKAMNJUZLJHH0184CDGZFEYWOHMAJWSIVFPFSXOCEPARJHBRNJZBXJWZCGGG
Fish: 36.72 inch Jumping Silver Carp from Sw The Wondrous Lake Vanern Sweden; Code: YIVYVGAROXFJA9219ZNAUEPYVVXSMOIHPLNJSZEHACAZVBXMZFJHKAKYMXLES
Fish: 37.47 inch Jumping Silver Carp from Sw The Wondrous Lake Vanern Sweden; Code: JKXHZEHDQVTVR8200HQQQGGOFODKVEYBSZLKRFUEFOVCKBPOLSFHUAIFFCKZX
Fish: 36.70 inch Burbot from Sw The Wondrous Lake Vanern Sweden; Code: NZKOAUVFDSXLG3285DKFNKDMVVTQUECNMATFRYWSFJMQFXXJGJSUZZULMVMFI
Fish: 41.52 inch Asp from Sw The Wondrous Lake Vanern Sweden; Code: AHZAFLNCBLHBF4356ZQHBBCIUCWIFJMZDWATOCPRFRFVYZJHYLYCCVSFPMHMB
Fish: 30.32 inch Carp Bream from Sw The Wondrous Lake Vanern Sweden; Code: KWBZQHOLQYXIL0651FIMXMFVNOCDCFYUCWGVWDRYEKWUGNZZVLLECMEXFTBXF
Fish: 42.50 inch Ide from Sw The Wondrous Lake Vanern Sweden; Code: DOWGAGISQULHE3843DXLDKLXRPFENCHSBHJUNGFKVKNSSNVYDOTBVELCTCCUK
Fish: 34.38 inch ArcticChar from Sw The Wondrous Lake Vanern Sweden; Code: GPGBFGEIBIPXR1268XOGRDECVIEIYAPKUCHOFKAMHDBSBRRSWOKUGXICCGFML
Fish: 41.93 inch Common Carp Light from Sw The Wondrous Lake Vanern Sweden; Code: BFCJHJJJSOSCD8738HJDOOHCLPBPKULXWPJKFBHTWRRDUICOGHXAMHVAIVXSJ
Fish: 30.73 inch Jumping Red Rainbow from Sw The Wondrous Lake Vanern Sweden; Code: FMTLYTQIZYZRX7428PLCNWINDVYJN@MPEKQRWUYXTYEFZWKEFFYKIWSVMDZGB
Fish: 42.80 inch Burbot from Sw The Wondrous Lake Vanern Sweden; Code: MTOCVFKLHSUHG2011PZACVUGGIDYU?INYAKBSJTPCVEVBNDOJLILGDCYVBLES
Fish: 42.70 inch Asp from Sw The Wondrous Lake Vanern Sweden; Code: JQVLSWJLUMUGE1574SFAMWWPZIEMBHFCOXXQXOWOBWPADDNEXNBWKQEKZQRCE
Fish: 15.21 inch Jumping Roach from Sw The Wondrous Lake Vanern Sweden; Code: XJZHWIJPFYBMD3511YXACIDZKNALZ?PEFATTOSVSBRWPVJMGCTCYRVXSTEBMU
Fish: 38.00 inch Ide from Sw The Wondrous Lake Vanern Sweden; Code: YZHHRPPAIITDV1302VUBWYEDABBODBZZWPACPHDVWQJYMSAFHQWFVVPTTPIIU
Fish: 26.76 inch Jumping Arctic Grayling from Sw The Wondrous Lake Vanern Sweden; Code: KWIUQTDQQUYAL0651FIMXMFVNOCDCFYUCWGVWDRYEKWUGNZZVLLECMEXGQILE
Fish: 56.59 inch Jumping Lake Trout 2 from Sw The Wondrous Lake Vanern Sweden; Code: HBEVYREALBZMQ3195KLIBJKMZOHDKXCFNHLAKSWNGUQNEWOFOMJOLDADWLPIY
Fish: 45.27 inch Common Carp Light from Sw The Wondrous Lake Vanern Sweden; Code: DQJNEWEZSPFGU5164HZRNQQIVOXODDWTRXYCPYOCCYXGPLXOOMJOOYMXCSYNB
Fish: 41.98 inch Ide from Sw The Wondrous Lake Vanern Sweden; Code: VXIFNDWGGOZJJ0181ZFMDCFSLOBTS?PLUCYJJUXYCVUXZXUMSAXTIJBIUNVZK
Fish: 14.49 inch Vendace from Sw The Wondrous Lake Vanern Sweden; Code: QDTBTAXDOQJRL9944RGNSMPMAVNWAWMDUTLAGMJWZFXBEIKNNCAACHGBRWGUB
Fish: 18.98 inch Crucian Carp from Sw The Wondrous Lake Vanern Sweden; Code: CJKBVYKHLGKAV3884RRKXYKWVOHFVAIXVYDGCZBESZPKAUUUUHRVLBCAGQNAL