Hi Martin and Everyone,
Another excellent outing by our top outing maker. When I fished and posted on his last outing from Africa, with Stanley's new fish the Jumping Giant African Threadfin, That was mainly Open ocean water fishing. This outing had some good sounds and mainly river fishing, with a lot of beautiful scenery. I fished thru all the sites with a dry fly the 1st time around and caught 12 of the 15 species, Martin included in this outing. To catch the last 3 species I fished a few different wet flies, from 1 to 5 feet deep to finally catch the last 3 species. The action was just about the same fishing on top or below the surface, it didn't make to much difference. There are also some tricky currents in some of the sites that you'd have to figure out to get to a few of the fish. This is another beautiful outing that was well done. I caught 50 fish in this outing, and I would recommend medium tackle for this outing, especially if you hook into the Sturgeon. The biggest one I caught was almost 69 inches. Thank you again for another excellent outing, it is greatly appreciated especially with all your hard work that is involved.
Sw The Wondrous Prut River Ukraine You Are Fishing For:
Jumping Red Rainbow, Brown Trout, Brook Trout, Roach, Sturgeon, Carp Bream, Asp, Barbel, Grass Carp, Common Carp, Ide, Chub, Zander, Rudd, Grayling 15 Species In Total.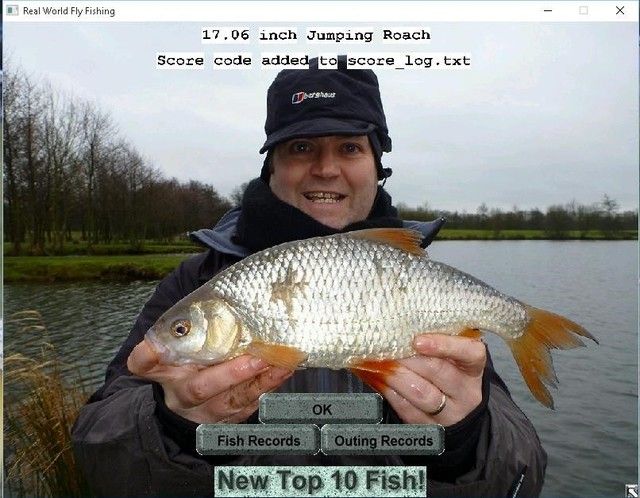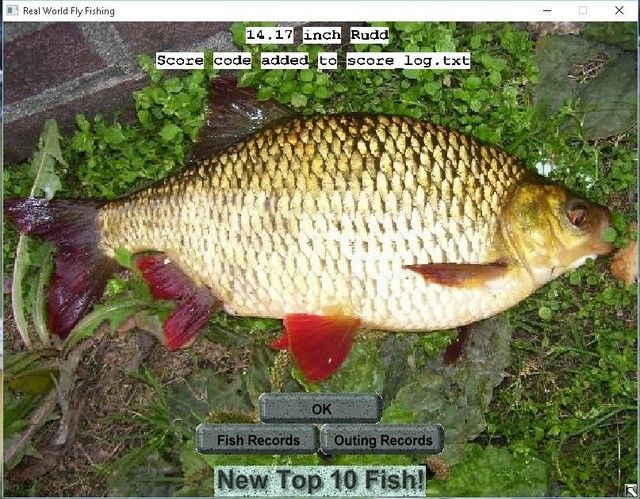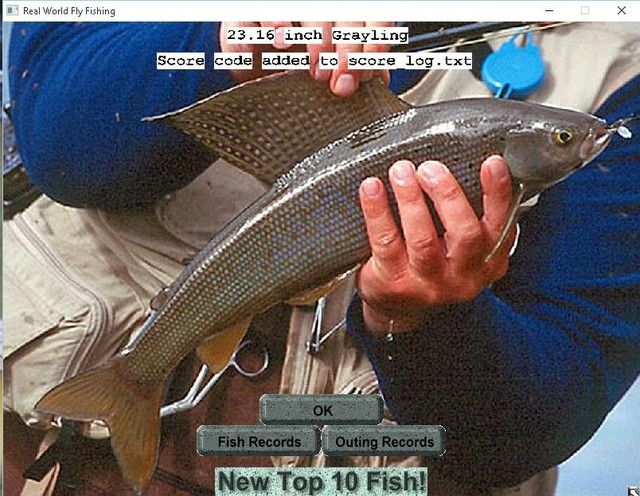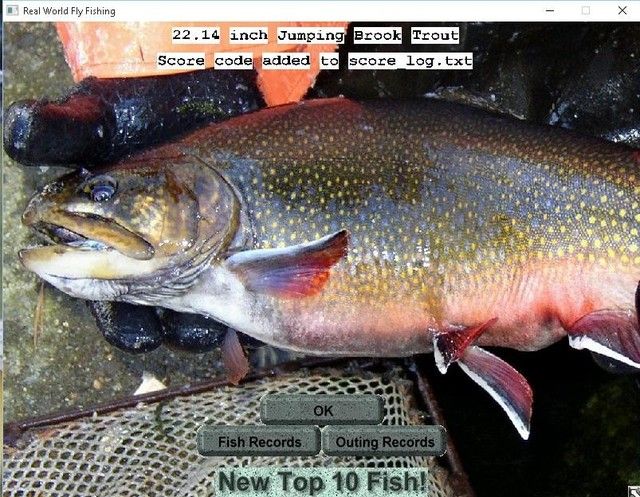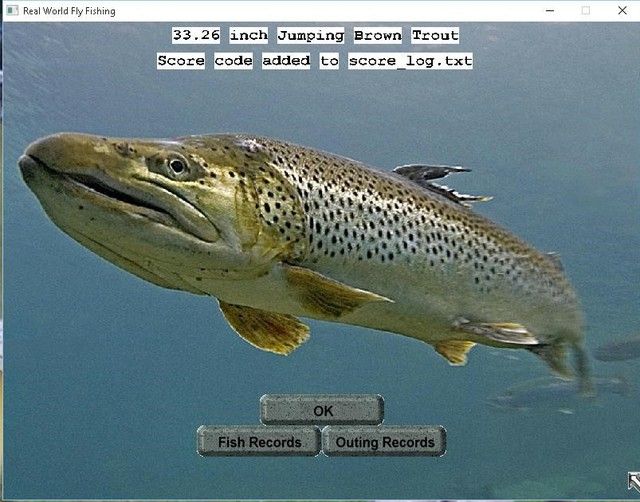 Fish: 16.32 inch Jumping Roach from Sw The Wondrous Prut River Ukraine; Code: CPHXLYZLPQIRH6345NVEBNVPNIGYAUOYROXMIZVNVHJLZUWVDUNSVLSWPUQEJ
Fish: 34.32 inch Jumping Red Rainbow from Sw The Wondrous Prut River Ukraine; Code: IDYQHGOCDKOHT6020KFSQNUUEOTCNCLEVIRPEZHYVOMKCZHXVWFNUXZHOLNLW
Fish: 32.94 inch Carp Bream from Sw The Wondrous Prut River Ukraine; Code: IZNPEBGXSTNIJ9471HWJBUCCKCGIKMGCZKKXBGQZFIHFSKGXUUOYTPIPPDUTQ
Fish: 68.47 inch Sturgeon from Sw The Wondrous Prut River Ukraine; Code: LUKNECBSIOHCJ6333YYLAXEHCJMSHQPSWQPLNCJSDKAPJMETIZJCGSISBJQCO
Fish: 40.97 inch Grass Carp from Sw The Wondrous Prut River Ukraine; Code: UAXWPSTDPGFGP0701BLAHSKRHUOFAFFTZZDLNPWHEKEHLVBKQKSMYMEADTRWR
Fish: 19.84 inch Jumping Brook Trout from Sw The Wondrous Prut River Ukraine; Code: ADPGBBVYXNCPI5813LINFQMDKPTPHHBGXOWVKMXAQXUPKBJEZHTBRTZWONIUZ
Fish: 38.55 inch Asp from Sw The Wondrous Prut River Ukraine; Code: NBJBKRFKMRNJI9503OOAQPLTBICBPTDPSHKPAAEYFKILYMIGCEBWJHSQRPUVK
Fish: 17.06 inch Jumping Roach from Sw The Wondrous Prut River Ukraine; Code: OEFYFFGOOCCCB3543XJEUWHHTVIRSCOKAYBUJYZFBPFXTHPUBNOGPNJFNUGXW
Fish: 14.16 inch Rudd from Sw The Wondrous Prut River Ukraine; Code: SOWVRISUONXBC6173KTLHNMKIUPNUEFZGBAAIRYNFNDHPJJRGRMOGFRQJBKBS
Fish: 28.27 inch Chub from Sw The Wondrous Prut River Ukraine; Code: GWKTTSLPXWRDC4737VXDAVOJXODTM@PIZJELZBMZKPWNEIEKBROCPFPRQNXFM
Fish: 18.97 inch Jumping Brook Trout from Sw The Wondrous Prut River Ukraine; Code: PDAWMDGZWHIEY0341ZHVMTSZDCFYFKZEKRNCOXQCASKIAZTTYSMPJADKGJWKT
Fish: 44.13 inch Ide from Sw The Wondrous Prut River Ukraine; Code: OAXZRPELMBORE4301QESIMWKLIZHUJWJUZWWFHOVFUMOYDLNHRAELZOVSFNAL
Fish: 43.38 inch Grass Carp from Sw The Wondrous Prut River Ukraine; Code: TKIDDKWOEJOOL9733HJCSUTSVICTJPIWSMUJFYHPPHFKFMAIFPNZFPSXKEUJG
Fish: 14.18 inch Rudd from Sw The Wondrous Prut River Ukraine; Code: NOYDZHJFDANCY2356DIXFGQAZBWNJMROBMSKSZSVFEYAVYPSPTJSGTWUPSZJM
Fish: 44.78 inch Asp from Sw The Wondrous Prut River Ukraine; Code: NSBZYHCNHGWCD0618CNBJQBYOPGXHOCPHTWIXIDMBYRCIDLZKPOUKPQDNZGEM
Fish: 22.82 inch Grayling from Sw The Wondrous Prut River Ukraine; Code: SJYNIHRXCSTVH7715BJWQZCPHUODOGTUSDTLYAOZJIRLIXVLPEZCAIEWFMPTJ
Fish: 30.26 inch Carp Bream from Sw The Wondrous Prut River Ukraine; Code: KHXLZRADPIBCY2867YJTWPHMKOWISTVVDBJKUVUCXKXVTSUBJQOUNKDXQQJTD
Fish: 23.16 inch Grayling from Sw The Wondrous Prut River Ukraine; Code: LFUXZKGBEWKFE7249GCHIJUGTBSXXFVTXUSALLMDOKBLPBVQSMMAXWOSGSHHW
Fish: 30.28 inch Barbel from Sw The Wondrous Prut River Ukraine; Code: ZAIOPMXGAJNQL4428IWOJZYBQVHFLXTDMODTDPUZEUKWFGWBHQEIPVBWVVXFM
Fish: 25.25 inch Chub from Sw The Wondrous Prut River Ukraine; Code: DZXNHXCSOZSQM3774ALVYNGSJBNHZUSRMVKHDGJHNYBXYAMYDOCCIIOTEBVUG
Fish: 33.90 inch Carp Bream from Sw The Wondrous Prut River Ukraine; Code: ZCWFLCBQCWKWB8759LYUTFENUCYPT?PECFSBFHERLITKCEQRSOUVAPUSHQEID
Fish: 30.51 inch Jumping Red Rainbow from Sw The Wondrous Prut River Ukraine; Code: ABBOMTMSXOGMS1892HGHVKHZGIBGRPFFGGPNIUNIBJLBNVPNPIDNWEYICJADP
Fish: 44.60 inch Asp from Sw The Wondrous Prut River Ukraine; Code: QKIQULQVDPESX2334OPLCDZLCCUHONVBYIIXTDDJDRSWQYWNAFEIDXNIGNKYH
Fish: 15.39 inch Jumping Roach from Sw The Wondrous Prut River Ukraine; Code: OIHHBFHERCJSG1786WWIGHSXJISKQEYLPGFKFGRXQJQZODMTVKTPTJEOMLSVN
Fish: 21.77 inch Grayling from Sw The Wondrous Prut River Ukraine; Code: NONRHXSFDHPJY2356DIXFGQAZBWNJMROBMSKSZSVFEYAVYPSPTJSGTWUPSZJM
Fish: 31.52 inch Barbel from Sw The Wondrous Prut River Ukraine; Code: JFKQCLWLWENGV9942RDTXSSDDOHJPHMEVAEVZGSRJIBCKNFMGXKVYKFTYEXFM
Fish: 28.03 inch Chub from Sw The Wondrous Prut River Ukraine; Code: POWOSEJVOOMXG0973KZURXADPOHBRCSDVFOPEEVHTFYBRNFOBIDQMFEBUGOAJ
Fish: 17.33 inch Rudd from Sw The Wondrous Prut River Ukraine; Code: DKIDKGPCNTFYH5602WKHLUBVNEWCPIPRQAFWJYMTGQDMEHDVFJFREVSBTNHPM
Fish: 41.37 inch Ide from Sw The Wondrous Prut River Ukraine; Code: OAXZRPELMYPPE4301FHIMHCORKUXUJWJXAWWFHOVFUMOYDLNHRAEHNOVTZBJK
Fish: 22.14 inch Jumping Brook Trout from Sw The Wondrous Prut River Ukraine; Code: JKXHZEHMPGSOR8200HQQKAHKJQEAVEYBVALKRFUEFOVGRZTSPKFHANKFEHLTS
Fish: 22.06 inch Jumping Brook Trout from Sw The Wondrous Prut River Ukraine; Code: JGVYCEGDNEEPU2868ILMYQWNCLUQXLOAGAHUNXBNITCWWVPLUFSYERPWGPJFZ
Fish: 22.05 inch Grayling from Sw The Wondrous Prut River Ukraine; Code: JKUMVEHIPGSFR8200HQQKAHKJQEAVEYBVALKRFUEFOVGRZTSPKFHANKFFSTDC
Fish: 31.69 inch Barbel from Sw The Wondrous Prut River Ukraine; Code: KSZIFRBOOYSCG4498YDAFVVUBKTBEMGTZSKFSVHHPQDWSHHEFYFDEDMOIWTDC
Fish: 29.44 inch Chub from Sw The Wondrous Prut River Ukraine; Code: MINVSSQTQQCOY3289EIBQLWYRYULIGYOQNJGTBPKCPQYJPVWJVRKRLVHHJCQF
Fish: 33.70 inch Jumping Red Rainbow from Sw The Wondrous Prut River Ukraine; Code: GYFQPILFZLMQK8859FDZOVZYPXQSUALJSALBTSVRSDGJCGGBTPDQWVRFFTNAL
Fish: 42.98 inch Ide from Sw The Wondrous Prut River Ukraine; Code: WMMLMBKOHFNKW0955RBPPKYHQXWECSSLXZWULCUMJVTESOGTUFUDOXGIOBINR
Fish: 43.06 inch Grass Carp from Sw The Wondrous Prut River Ukraine; Code: WTHTFNISVBMMZ3542EOCILNWUEQPPISIBGSRXTGZNOOVWZXQVQXDNGMQCMCQF
Fish: 42.18 inch Zander from Sw The Wondrous Prut River Ukraine; Code: QQFPDFBZHZKQJ3897OHLUWVXCQRYUPTCGCTDZLXSHZMUITVDEAHXFFCFSEFEN
Fish: 21.94 inch Grayling from Sw The Wondrous Prut River Ukraine; Code: AOOIASQUOMKHI5645LCUPOSLKDYISAMFKHXRJTBFIDIQJPVZCPKCXDANESYQO
Fish: 42.00 inch Asp from Sw The Wondrous Prut River Ukraine; Code: YPEPJHLGCYFGD3806MANHRFBDDRTZFJFWBKGNIQUEODVGJJFEIMHFISFMLFEN
Fish: 45.23 inch Ide from Sw The Wondrous Prut River Ukraine; Code: CNNQMIHWPBNMA1126YWODCVIHDJFSTSYEIIWGIMNOTAXCOUFSVXEMOZJHGEJS
Fish: 40.38 inch Grass Carp from Sw The Wondrous Prut River Ukraine; Code: VYNMDPKGXOQMI3086BCHUZNUAKCAACJPGHCAXDPUCYVVSEQQSIFDOTNTZLFPY
Fish: 33.26 inch Jumping Brown Trout from Sw The Wondrous Prut River Ukraine; Code: MOSBSQJBUGKKK3753GPTYGFFVQGPOIWQMHCMAJRCGQTWCRTUWQUZWFRERRPOE
Fish: 35.26 inch Jumping Red Rainbow from Sw The Wondrous Prut River Ukraine; Code: VCUMUCPGIYBKR2645WMYDPZKFCAEDSOSCWIZIWYSSMBAUARYUKWTPJLMYRAQC
Fish: 31.99 inch Jumping Red Rainbow from Sw The Wondrous Prut River Ukraine; Code: KNCPCCALTVMDL4040YTTZNWXMRDJGOCWDTCQAVWLTLSSMUTYOLKROSZUFLETN
Fish: 40.41 inch Ide from Sw The Wondrous Prut River Ukraine; Code: JDYEJXFYVDRZO5723DEDCNLUQQWAIOYDIUPNXPIRBCRONHDVORUHRAEYSLRQJ
Fish: 62.53 inch Sturgeon from Sw The Wondrous Prut River Ukraine; Code: RFCCQTFHJRARO2869GEOWPZPOWOVDBWCFVQPBTUPNATXULDFCNFHMYFFDLXUD
Fish: 39.79 inch Common Carp from Sw The Wondrous Prut River Ukraine; Code: KPJHOCOHVNYFA6272BWZJSCJQPNSOOYXTKRYCNGLAZTGJTVPYRHFZMAQQMHPM
Fish: 15.06 inch Rudd from Sw The Wondrous Prut River Ukraine; Code: MUPBRALAYAKWX5136RXDMWVGOKHICCCRJANSGRLLCYNTUTSRBTQWMVNIDUVHA
Fish: 46.89 inch Common Carp from Sw The Wondrous Prut River Ukraine; Code: GEPWWAKALXJOJ2639MPOQZYAQEOFNIFMFOGBHKWHPXNCJBJSFYTTZJJTQJMXA