Hi Everyone,
Just completed this new outing with Stanley's new fish, the Jumping Giant African Threadfin. I latched on to this fish many a times anf fought it for quite a while and had it either throw the hook on me or just plain snapped me off. This fish is definitely a Jumper, it seems like that is all the fish wanted to do. I finally caught one over 72 inches but had to use a lot of finesse and rod action to get it in. It took me well over 30 minutes to get it in even with the heaviest tackle used. I caught a total of 56 fish and 6 of them were over 70 inches. All of these fish were hard fighters.
Martin did an excellent job on this one and a few of the sites had some tricky currents you had to drift thru just right to be able to catch some of the fish. This is an all open water outing and some beautiful sunsets. Thanks again to Martin for an excellent outing, which you will need to spend a lot of time on if you want to catch all 16 of the species of fish, which I was able to do by finally catching The Bluefin Tuna.
Also thanks again to Stanley for a definite excellent addition to the species list and making this one of the hardest fish to catch in all the fish species I had caught. So thanks again Martin and Stanley for your teamwork of making this another excellent outing.
In Sw Wondrous Atlantic Ocean Off Africa Dusk
You are Fishing for: Jumping Giant African Threadfin, Barracuda, Bonefish, Bluefin Tuna2 Plus Wahoo, Sardinata, Cod, Spiny Dogfish, Flounder, Red Hake, Hogfish, Sea Bream, Coelacanth, Greasy Grouper, Black Marlin, Orange-Spotted Grouper 16 Species.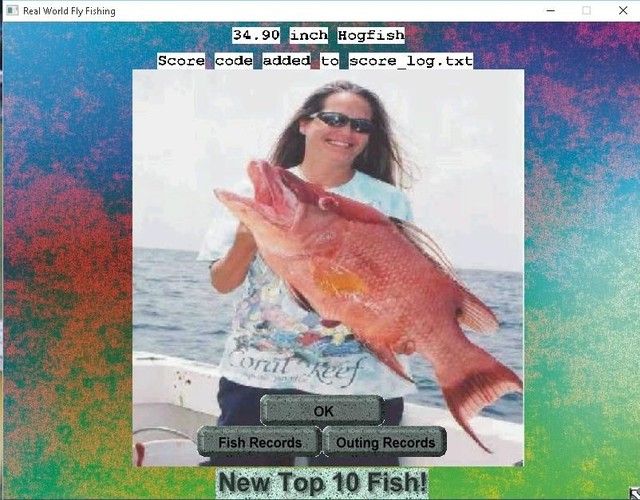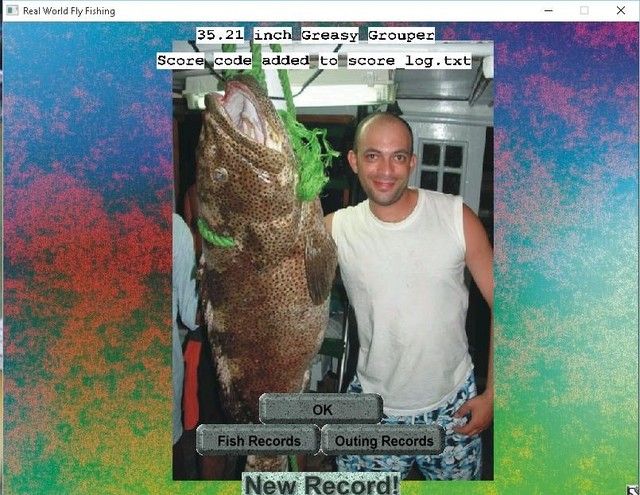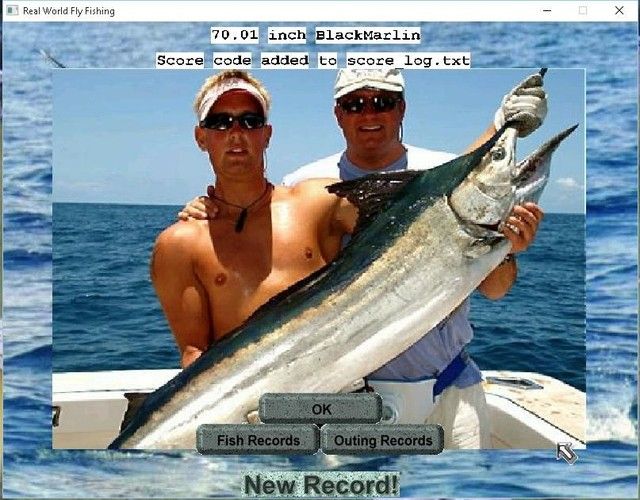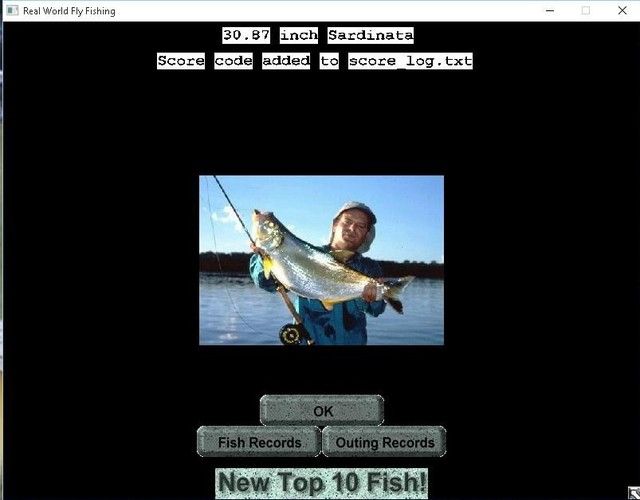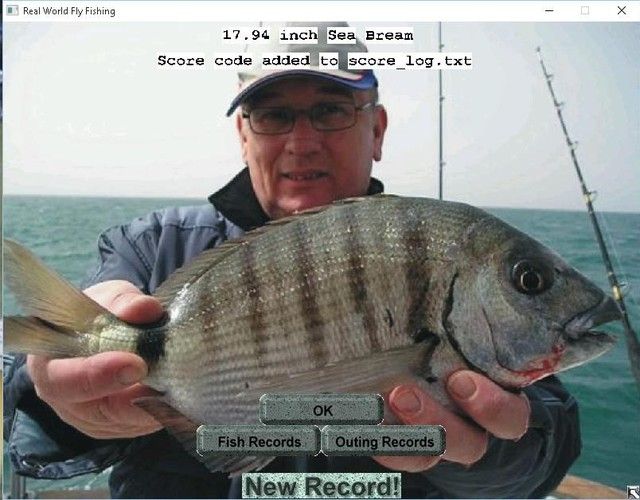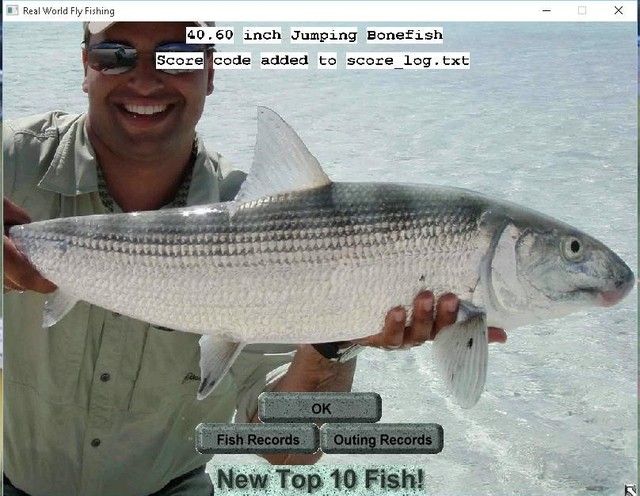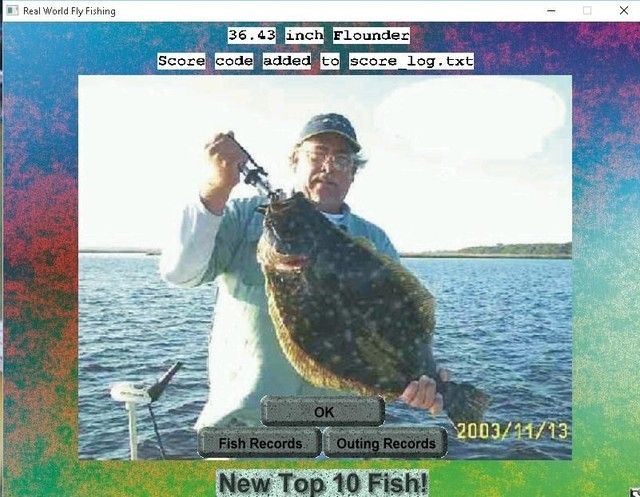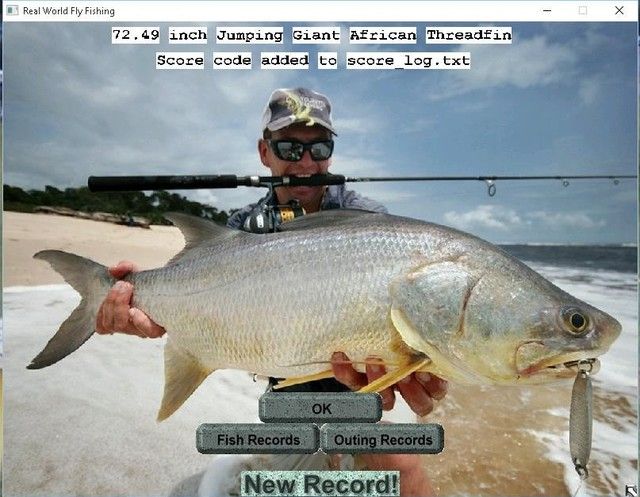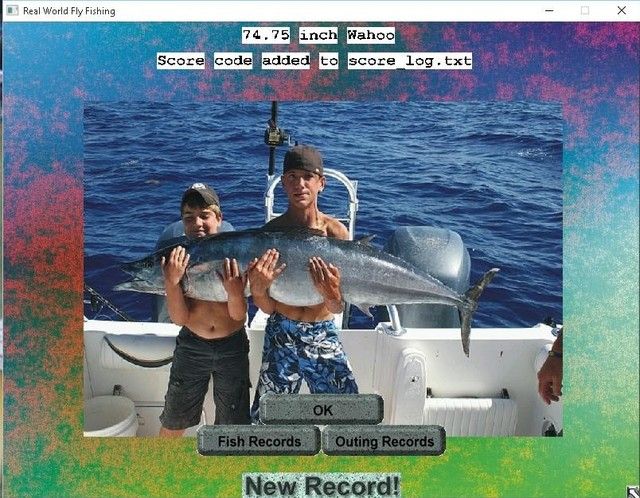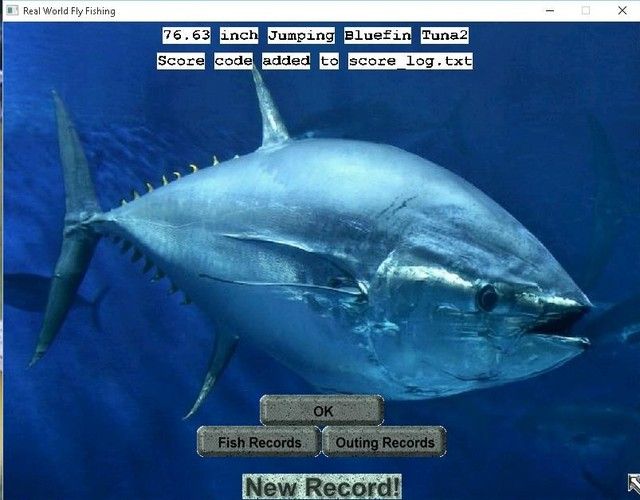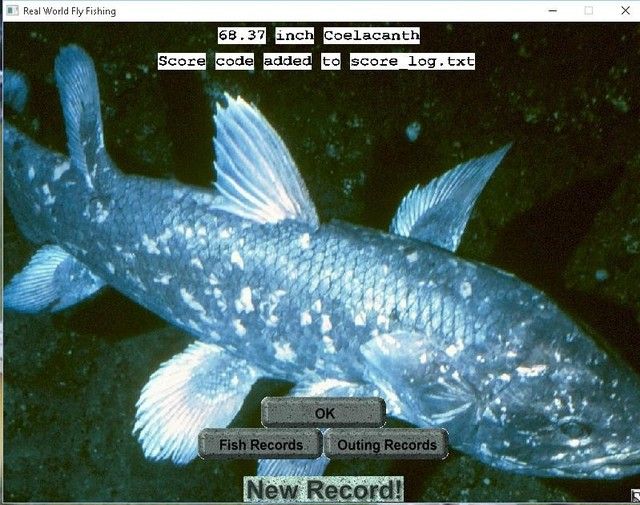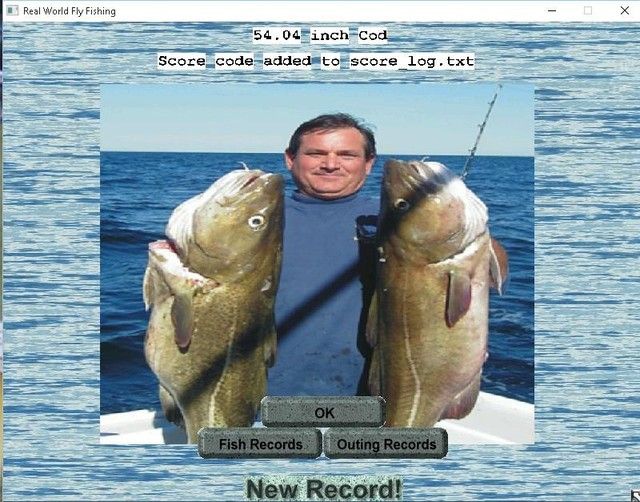 Fish: 33.68 inch Orange-Spotted Grouper from Sw Wondrous Atlantic Ocean Off Africa Dusk; Code: GYNRGNUHZLMOK8859FDZUROOLCRHUALJSCLBWYCVHFZHEPRTHKDQSAPFDFLWD
Fish: 27.26 inch Red Hake from Sw Wondrous Atlantic Ocean Off Africa Dusk; Code: RKOIXOREVLHTK1237HOVJUMKZCFKB@IZTVGEOZLGZHYZDPDEHVSTYWQRCUIXK
Fish: 45.02 inch Cod from Sw Wondrous Atlantic Ocean Off Africa Dusk; Code: HVNOOIKRXRSCZ2335LRSKJUUJCWEZHJCMEQBHGDTYBCWOIAJUYUDTLIXSFHHW
Fish: 34.90 inch Hogfish from Sw Wondrous Atlantic Ocean Off Africa Dusk; Code: SPPLGUDJHQUIT9278TZTHQMBLXVEUJZVZEERZGPNUSEHDIEAICURIRYBOMHCZ
Fish: 57.09 inch Wahoo from Sw Wondrous Atlantic Ocean Off Africa Dusk; Code: SYSJLQWNXSESM7886JWFKOGTBKGYXAWTUCQWVOSSESJNWZPFBMWNSCGWRPUYV
Fish: 35.22 inch Greasy Grouper from Sw Wondrous Atlantic Ocean Off Africa Dusk; Code: DCUQGHGEIPJMF1198QGGLDTQCROKCNVXDVFIEEQOKDSZYQOZEDUHRQTIOIRZC
Fish: 59.73 inch Spiny Dogfish from Sw Wondrous Atlantic Ocean Off Africa Dusk; Code: YQHBTEVVUYAMC6702NLFKZYOIVCUHBDBEUOXEEPUATXNUIEWOLUKDHIQNGKMD
Fish: 70.01 inch Black Marlin from Sw Wondrous Atlantic Ocean Off Africa Dusk; Code: WOXRYOQDJREME4274VJCPVJAGKZXKSGLNSLKQIDQNLWQSVTCSYKRTBYWVNRJX
Fish: 62.18 inch Spiny Dogfish from Sw Wondrous Atlantic Ocean Off Africa Dusk; Code: OKEBPVRFUHCTO5017OHTKMQTEPPTGXMMISMSKEIAMZTTNTZBCEJDMBDBXRLRG
Fish: 53.82 inch Cod from Sw Wondrous Atlantic Ocean Off Africa Dusk; Code: JRQMNFSRFGOVC2699TJSBYRYIDQDJDZZZUIHOCVNXBJWXSMZMQJHLOONBXVOI
Fish: 29.40 inch Sardinata from Sw Wondrous Atlantic Ocean Off Africa Dusk; Code: VVJHETJLEKDIC8960WBVLWOJXPWKCFTKHSJBKJVCKIELLGPSAPZFPEHNERRZC
Fish: 40.08 inch Jumping Bonefish from Sw Wondrous Atlantic Ocean Off Africa Dusk; Code: RYZLJQFJEOIQY8183FAKNOOWGQJACOJVKPSYDYRZGEWILRBHIRHTFBCGIAXEW
Fish: 34.21 inch Flounder from Sw Wondrous Atlantic Ocean Off Africa Dusk; Code: JPFCOLUEDVZYN8678QGMZTMMWWYUTCDYJCTZMLLWINZIAUKITKTTAMUZPRJQK
Fish: 29.66 inch Sardinata from Sw Wondrous Atlantic Ocean Off Africa Dusk; Code: GWADVIHPXXSQC4737KGICVHUPWJTM@PICOELCHTDZRPLGRPCPMOCXDNRRQRZC
Fish: 71.07 inch Wahoo from Sw Wondrous Atlantic Ocean Off Africa Dusk; Code: UOGGYFTLASXJD6679GTFVEHYQPGBCUGOLAOFXCADARWONHLFGJHUNPXXQLWNO
Fish: 64.73 inch Coelacanth from Sw Wondrous Atlantic Ocean Off Africa Dusk; Code: EYTIHLQWQQEKJ1452YSRSKKDDQQOMKLMQTXWLTAJBDZYIAAXVVJLAYHYUIHNK
Fish: 28.61 inch Sardinata from Sw Wondrous Atlantic Ocean Off Africa Dusk; Code: ELTZYVUZXADUL5401JQULBFNFPWCSREMPJPTTCMMBJJJLNTCIHBOLRFUWLPWU
Fish: 70.93 inch Jumping Barracuda from Sw Wondrous Atlantic Ocean Off Africa Dusk; Code: OFIKAOPMIMYWS4669OXMBZHYEPGJA@IGLBELAMXNQUZPGYKDLRVRXRRHSTHNK
Fish: 35.11 inch Orange-Spotted Grouper from Sw Wondrous Atlantic Ocean Off Africa Dusk; Code: FZRAHOVFQJZLV0271DLOUMBGRWFVHKSOQRYMSRTYHUVXEXOMDGFHFXVZJBVZT
Fish: 32.49 inch Hogfish from Sw Wondrous Atlantic Ocean Off Africa Dusk; Code: VDVLFQRBSDUSI4741YXINSZZRWAWLOIOKRUQZTXSORVSHZUIEOEWKVUPZVYAH
Fish: 65.87 inch Coelacanth from Sw Wondrous Atlantic Ocean Off Africa Dusk; Code: WTDNPIZIWXPPZ3542EURGQADGKBZPISIBGSRAZNDCQHTYIIIJLXDPVLQYLUFD
Fish: 30.87 inch Sardinata from Sw Wondrous Atlantic Ocean Off Africa Dusk; Code: KZQWNKIYBRNKS7977LWCWTXQAXXESCORDHHCPJZQHEAMYIALTEJDFJRVVWLHN
Fish: 29.43 inch Red Hake from Sw Wondrous Atlantic Ocean Off Africa Dusk; Code: QRIKCPCFZVEAA6993PLDXEPKZQURCLVZODFUQAWSVEOMWSQUOMPIAJSQTDVZT
Fish: 38.40 inch Jumping Bonefish from Sw Wondrous Atlantic Ocean Off Africa Dusk; Code: EQWQBDJAJVJTH6767KABUOOIGXXEQPJSEAWILTWZYODNSAIJZUXARGSOZTIIU
Fish: 54.04 inch Cod from Sw Wondrous Atlantic Ocean Off Africa Dusk; Code: GOGXPKRRTTVFA0143WPSMALHSDRRQEVGPDVXUHQUWCTAZQWPAKCREYZZTXAOA
Fish: 30.16 inch Red Hake from Sw Wondrous Atlantic Ocean Off Africa Dusk; Code: XJHYOFAVGNBHD3511NSVDMPMEVMLZ?PEIDTTRYCWQTPREQBCUGCYPBYSRUJQK
Fish: 58.00 inch Jumping Giant African Threadfin from Sw Wondrous Atlantic Ocean Off Africa Dusk; Code: ZPUPUMUXUBIOY1509EQCLTIXOCZBMRWDGDAEIDYRZECXTZPVLYBSDDVWGDNQJ
Fish: 17.94 inch Sea Bream from Sw Wondrous Atlantic Ocean Off Africa Dusk; Code: XXBQCOFWOQZXS0487DRWQXTHVJHPAOQIZXNOXXHOXYFAETZNWCSYFBKHYFPZO
Fish: 27.54 inch Sardinata from Sw Wondrous Atlantic Ocean Off Africa Dusk; Code: XBFMJIUWAPISB7026ZAFFQUAHDTJDDNKWYTFJZQMNFLFOIIOXMRNGJBAVNMAV
Fish: 51.43 inch Spiny Dogfish from Sw Wondrous Atlantic Ocean Off Africa Dusk; Code: RIBCOZQQTZUOU7016AGKHCDZQXFWT?MZDFRWUHCGRTWLFIBNOXCGJIPDRWADP
Fish: 55.58 inch Coelacanth from Sw Wondrous Atlantic Ocean Off Africa Dusk; Code: DIGLUWTZNVMJS1681ICWQYHJSDQDIHBRZVYOKMSXGMMWRSMXJYPEDUQFDYEDG
Fish: 58.18 inch Spiny Dogfish from Sw Wondrous Atlantic Ocean Off Africa Dusk; Code: TFPFHNYFTNGZX0466CXYMLTKJQZRLRWRZRMUQFEFIDEEAJFCCXZMNHNDFIOAJ
Fish: 16.45 inch Sea Bream from Sw Wondrous Atlantic Ocean Off Africa Dusk; Code: MCNOXHFILJCKL1926IOMJFROVJDUCLSVLAXZYHCFVJPYTEIRTNVNTOGKWBVUG
Fish: 36.28 inch Jumping Bonefish from Sw Wondrous Atlantic Ocean Off Africa Dusk; Code: PVVHNLMJKRPUJ3532VDMUVQQJDOMFBSJKQLMBTNQLTMRXOZDQOHXRDJIJPJTD
Fish: 33.15 inch Flounder from Sw Wondrous Atlantic Ocean Off Africa Dusk; Code: FTQXCAMGUVZKA0717DEEGUSTNKDCBQMNUVNOURZOLLAZMVPPYDBKFLZDZSGXW
Fish: 29.26 inch Red Hake from Sw Wondrous Atlantic Ocean Off Africa Dusk; Code: WONJDOBJICFLE4274FKCXBROWKZXKSGLNSLKQIDQNLWQSVTCSYKRZKZWVCEID
Fish: 15.82 inch Sea Bream from Sw Wondrous Atlantic Ocean Off Africa Dusk; Code: ZAZYFNXGZUPSL4428HGTTFZAYDNFLXTDPTDTGVBDTWDUHPHTVLEIDCAWWCOPY
Fish: 40.60 inch Jumping Bonefish from Sw Wondrous Atlantic Ocean Off Africa Dusk; Code: KENKPMXREZPDS7440SLPZNECVDKPCWFYIYQLHTIKXVGLUNTLRXQDGWRZAXIXK
Fish: 45.02 inch Cod from Sw Wondrous Atlantic Ocean Off Africa Dusk; Code: RTNNAKUJSQBHD9817GRDEHMHVJIZFQWYOTKJLHGLJHCEEXNJSEUHFVQUFUNLW
Fish: 33.15 inch Orange-Spotted Grouper from Sw Wondrous Atlantic Ocean Off Africa Dusk; Code: LVMMOXMUQOHHA8438PGEPRGHPCAOPVRPHLBKEQISSXUHXLZCSCRNUXSDEBQPC
Fish: 17.81 inch Sea Bream from Sw Wondrous Atlantic Ocean Off Africa Dusk; Code: OTSTGVLKPTTRH0617EQXVBMVWBQRCWJKCYYGGMDFXRXZPJJONVLQDVLEZRDNT
Fish: 28.11 inch Sardinata from Sw Wondrous Atlantic Ocean Off Africa Dusk; Code: VDGWDLDBSZTGI4741YRTVJBYVRQCLOIOKUUQZTXSORVSHZUIEOEWAZUPACWKT
Fish: 36.43 inch Flounder from Sw Wondrous Atlantic Ocean Off Africa Dusk; Code: UKNASLUCWPSCG8437HIMRKYHMFNXEBWNFSSHBMPMLPLFACHYMEBKWCVOQLKMD
Fish: 33.51 inch Greasy Grouper from Sw Wondrous Atlantic Ocean Off Africa Dusk; Code: HMDXWABWIBGMY5725ECZGLASNLLMVPMEJAEWLXIOOCXRMRQWJHTPFOCURKJQK
Fish: 28.34 inch Sardinata from Sw Wondrous Atlantic Ocean Off Africa Dusk; Code: XNKVGQPDINIJA0972XCMPIEYUEMJXAZGODXRVHMNMWAAZNFIPKIZTPTBOEHCZ
Fish: 51.57 inch Cod from Sw Wondrous Atlantic Ocean Off Africa Dusk; Code: BAPEBCCAXNKPP9470YZOXQNBFSCTEWYALRBVQHEBXVQCWDDMIIBOEQSOVSXCT
Fish: 36.96 inch Jumping Bonefish from Sw Wondrous Atlantic Ocean Off Africa Dusk; Code: EBSKCNVJQUPFC7795CXYTYMDUQLRPVOSFPRXILZLJGEJYHZGBPAQXOOOOAZSH
Fish: 57.68 inch Jumping Barracuda from Sw Wondrous Atlantic Ocean Off Africa Dusk; Code: LRCCASBUPKVYD9196SJPDVBOOPBRRTZWBOWMAAXADVJXCHDVYFEMGOXUZULHN
Fish: 72.49 inch Jumping Giant African Threadfin from Sw Wondrous Atlantic Ocean Off Africa Dusk; Code: SHNQXHITCYXSR3793XQDYAYDMWCCGOFBFXDDZGMEQEBONIMMTBJPTAKJTQSVN
Fish: 67.36 inch Coelacanth from Sw Wondrous Atlantic Ocean Off Africa Dusk; Code: AWOCJSXUVBCDK1128BBZLUJBJKCVGVOZFOXFMZTSATFABZHFFLVNPHXFWNLHN
Fish: 33.76 inch Orange-Spotted Grouper from Sw Wondrous Atlantic Ocean Off Africa Dusk; Code: JNEMAAJFBKHFX6447WFOXTOPIPGLLCPYTMERKLCWBHYMCWQSJMDXDGUEVPNLW
Fish: 74.75 inch Wahoo from Sw Wondrous Atlantic Ocean Off Africa Dusk; Code: RLERIKAKNPJBB2332SANOLRVYQPWJVCEBOKVCHDCYKGTOXNVVDAEUIABLNQCO
Fish: 29.06 inch Red Hake from Sw Wondrous Atlantic Ocean Off Africa Dusk; Code: KFYFBAXTOPOMR8546KCDURILULPTKTZUQOUCVCAOXYHFYDLCNNYGXCICHTDNT
Fish: 76.63 inch Jumping Bluefin Tuna2 from Sw Wondrous Atlantic Ocean Off Africa Dusk; Code: CRVOAYJQTHESX0366XBSLAGENSJBQVCZKJMUNFMJSQEFZBJEBVCGIETSAWSVN
Fish: 28.12 inch Red Hake from Sw Wondrous Atlantic Ocean Off Africa Dusk; Code: LQHGYYSBEYAJM8070GWXWUZNJYOUJXFRTMTVMRGEVSADQZLEBPWBWNNJUHYYM
Fish: 68.37 inch Coelacanth from Sw Wondrous Atlantic Ocean Off Africa Dusk; Code: MYCSNQISUCRSC1479YJHRPNEBKVUSWVSXARINGKGFURTRHHQRLEXADHRWBEID