Hi Everyone,
I have to say this is a most excellent outing from Martin. You must make sure you use the heaviest tackle. There are a lot of huge fish in this outing as you can see by my caught list. Excellent job all the way around. Have some excellent scenery and currents. I spent probably 6 hours on this outing making sure I fished all the sites and definitely wanted to catch all 16 species in this outing. I lost at least 10 fish in this outing from getting snapped off. Stanleys newly developed fish, the Jumping Giant African Threadfin was the hardest to catch. I hooked it at least 7 times and with this being one of Stanleys most jumpy fish it didn't have to much of a problem throwing the hook on me. Finally was able to catch one and I mean I caught only one and it took a lot of finnesse to finally get it in. Make sure you check the hatches in this one. To finally even latch on to one I had to use a few different flies from normal. I have to say if you want to catch some big fish, then this is a good outing to try. Just for the fun of it, I challenge anyone to try and catch a bigger Jumping Giant African Threadfin bigger then the one I caught.
I want to thank Martin for a most excellent outing, he did an excellent job on everything including the fish. I am definitely going to try his dusk outing next (part 2 for this outing.) Has more bigger fish including the Coelecanth. Really appreciated this one Martin. Also want to thank Stanley for his new fish, the JUMPING Giant African Threadfin and he wasn't kidding when he put the word Jumping on the front of the name. So anybody out there have the patience and the nerve to beat my catch on this fish. Thank You again Stanley another most excellent job. I did catch 50 fish in this outing before I finally caught all 16 species. Have fun.
In Sw Wondrous Atlantic Ocean Off Africa You are Fishing For: Jumping Giant African Threadfin, Barracuda, Bonefish, Bluefin Tuna2 Plus Checkerboard Wrasse, Tigershark, Cod, Sailfish, White Tip Reef Shark, Sea Mullet, Giant Trevally, Bluefin Trevally, Golden Trevally, Tope, Atlantic Spadefish, Red Grouper 16 Species.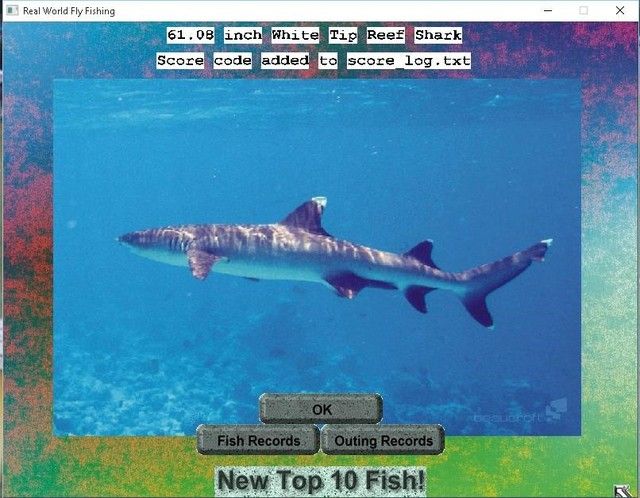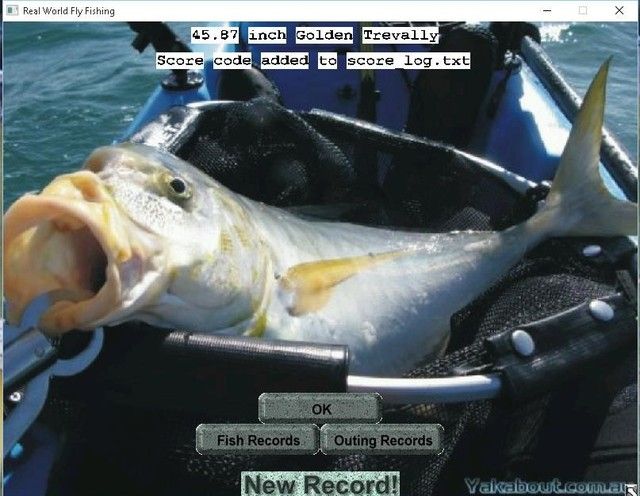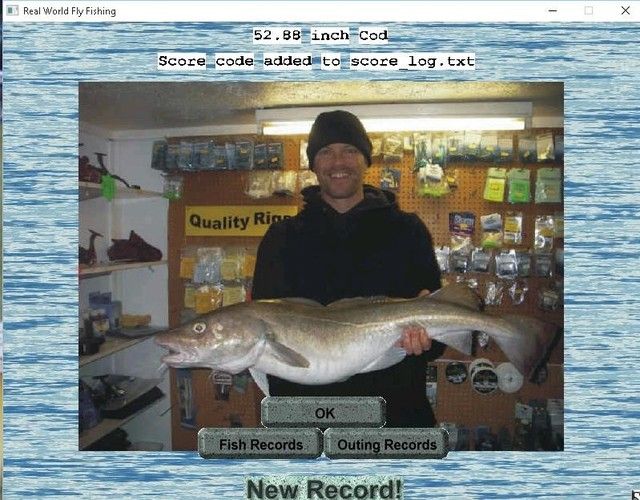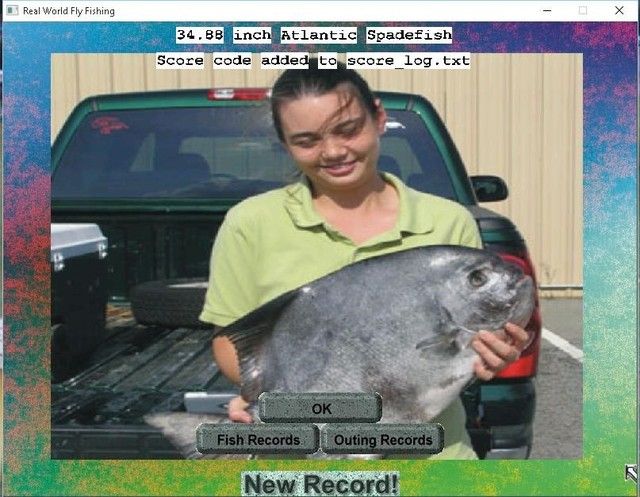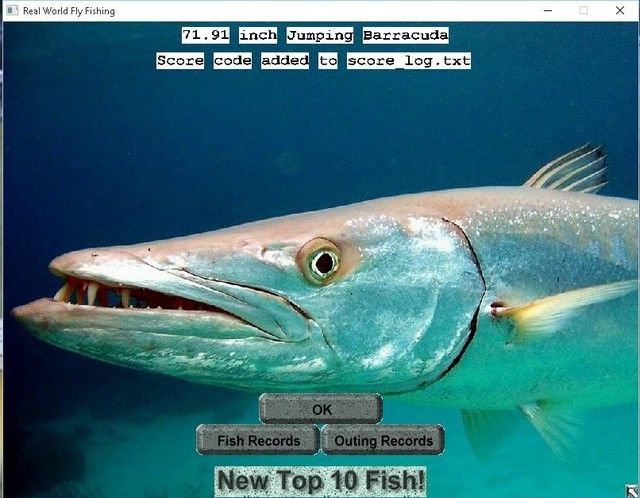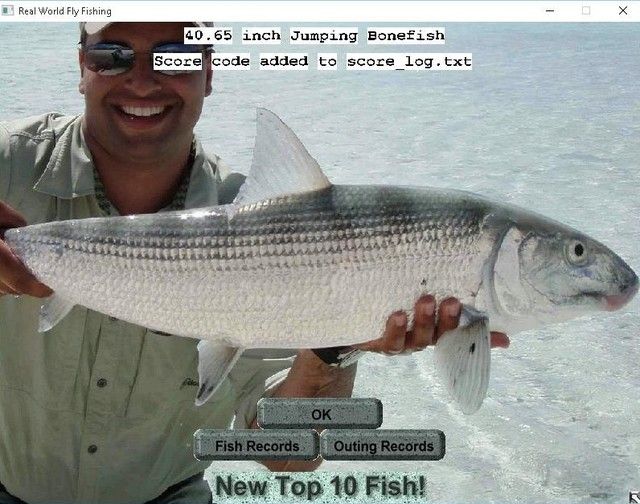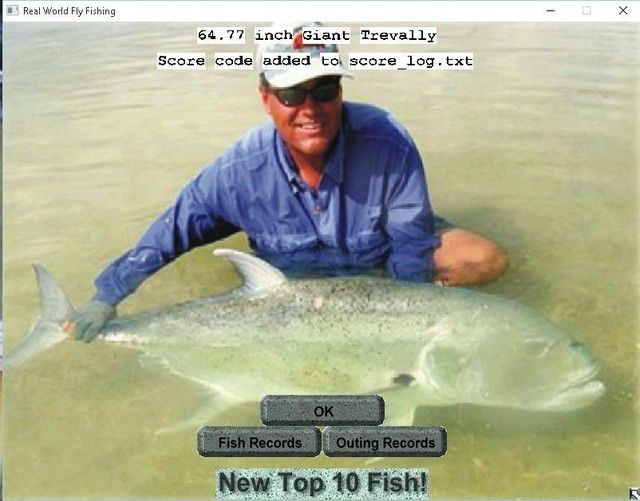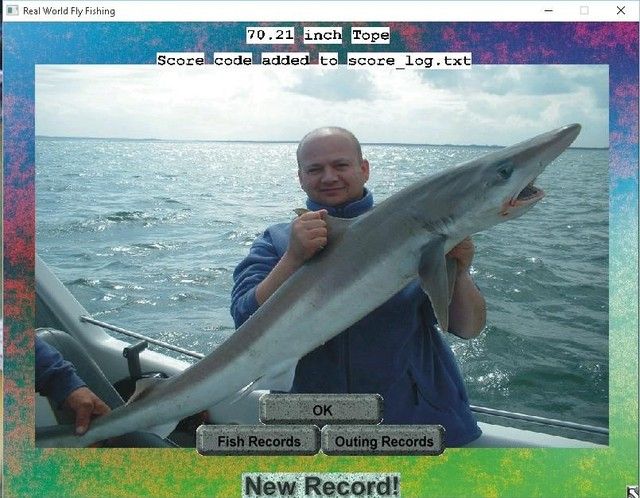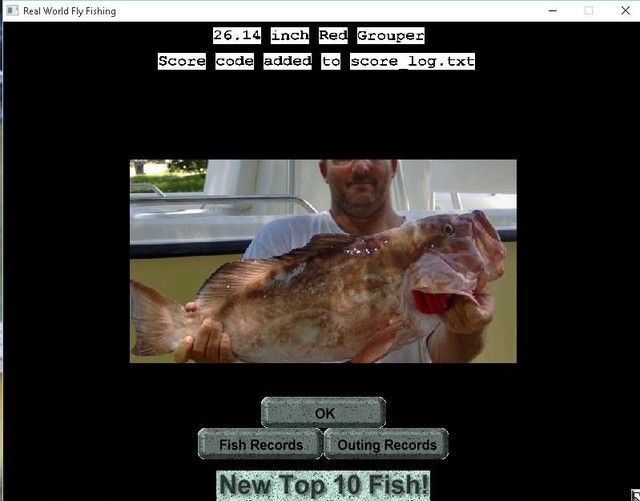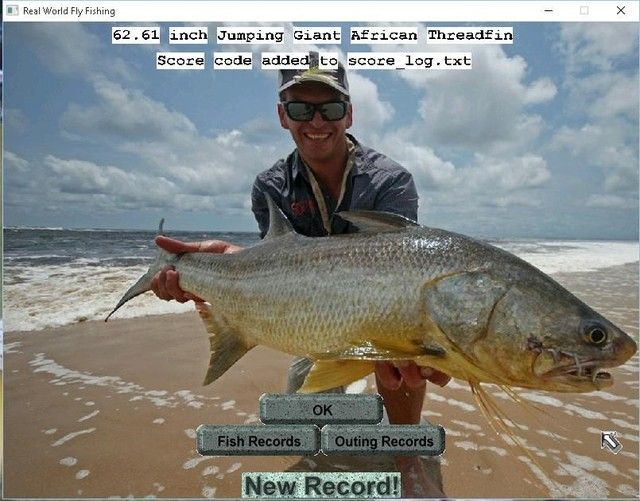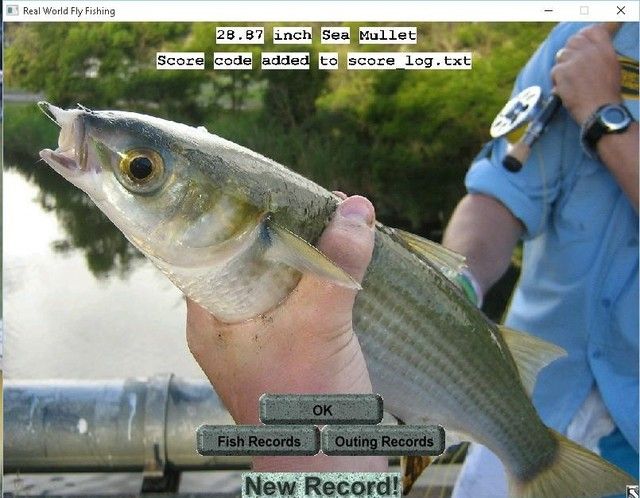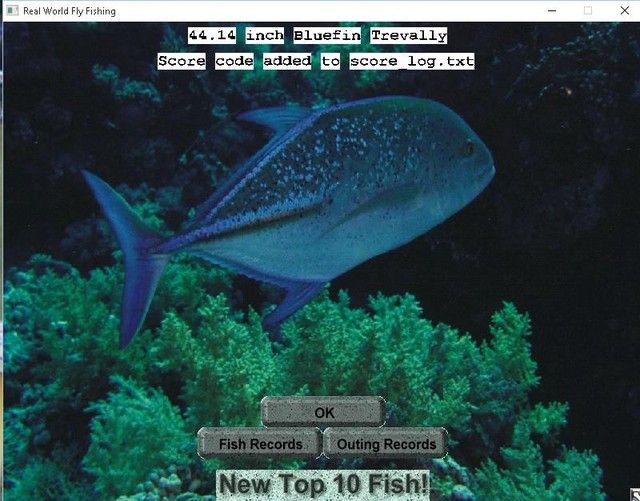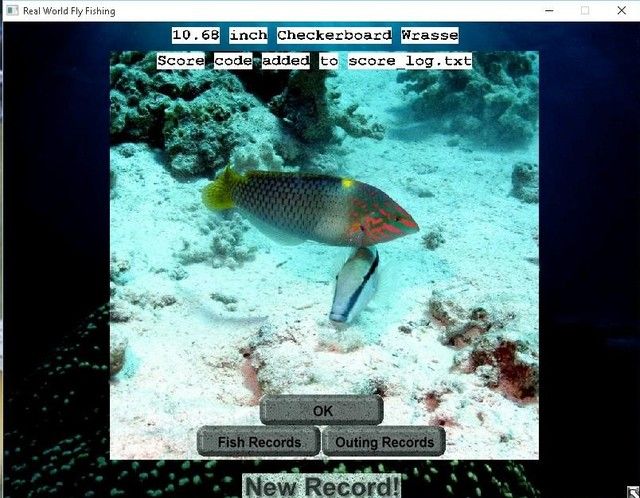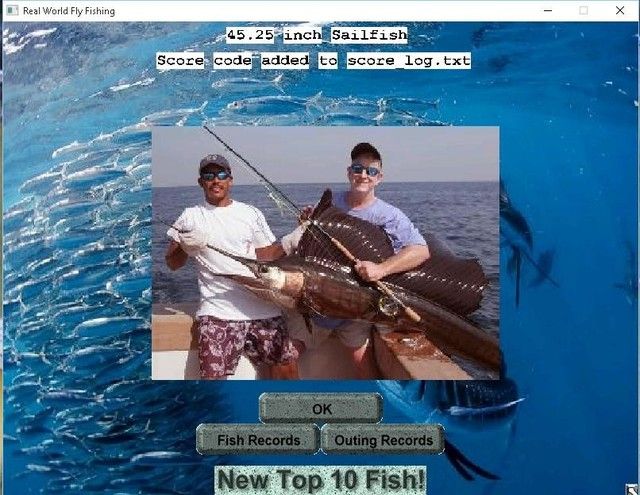 Fish: 62.00 inch Jumping Barracuda from Sw Wondrous Atlantic Ocean Off Africa; Code: GGKNOAFXNFBZY4660QXBVEKIRQGOVJTMVZVJMIMLLFQOJIWBDRJHSVAHXFVGT
Fish: 57.46 inch Tope from Sw Wondrous Atlantic Ocean Off Africa; Code: CLPQXIPIODUVK7005VAXZCQGLRDGKBEXOQSOHXKZOPJIHZLGWSHJAMWVRYDLY
Fish: 25.18 inch SeaMullet from Sw Wondrous Atlantic Ocean Off Africa; Code: VVJCMRJLDGCMC8960WBVTWBETDWKCFTKHPJBKJVCKIELLGPSAPZFTQHNFDQEJ
Fish: 39.37 inch Jumping Bonefish from Sw Wondrous Atlantic Ocean Off Africa; Code: CYVCZPCAFRWJA3955JTUPTVOJRFSEMLWXXASZNXWVJHXDLSSKGOFPLYZOHJTD
Fish: 55.42 inch Jumping Barracuda from Sw Wondrous Atlantic Ocean Off Africa; Code: NAXLHQFHWZLLJ6408BSCVMSTEKIJHXJLNSGYPXUGVIAPPFBHCJTLBDIFHYEDG
Fish: 68.03 inch Tigershark from Sw Wondrous Atlantic Ocean Off Africa; Code: LCIPDGPUVWXLY2124QDLLBOUSEPWHHEWCPZBGRAMOVKUIWUTATHBOLBUNRQPC
Fish: 61.08 inch White Tip Reef Shark from Sw Wondrous Atlantic Ocean Off Africa; Code: LEHIUHOPXHRMF6343TGRVGTGWLHFXATWSGOJAJKDEJLPFUOJKREPZFUHAWGGG
Fish: 68.31 inch Tope from Sw Wondrous Atlantic Ocean Off Africa; Code: LDTDEUOOFFZYP3228SBOQDUADQHOPEYSKHDSMASHWYLOTEESOJPEXMKFVQEQT
Fish: 45.66 inch Golden Trevally from Sw Wondrous Atlantic Ocean Off Africa; Code: PMMBNUWUMVUUR6951DFTZRBFZDWSJJWDITZHFLSLATHLWYOQFENCFVBFIXHCZ
Fish: 24.60 inch Red Grouper from Sw Wondrous Atlantic Ocean Off Africa; Code: HAJZVMESZUYCZ2070JLUWGEEBYTLKTIJIRAJYPMNWLIVBNTJSIBDXLITOIGXW
Fish: 10.43 inch Checkerboard Wrasse from Sw Wondrous Atlantic Ocean Off Africa; Code: KOYPKQUCKJDKJ5156ZELZPKHCRVBGKWSLSGHRKVTHYMKZLWPYWZUYLHFGQFYR
Fish: 39.55 inch Jumping Bonefish from Sw Wondrous Atlantic Ocean Off Africa; Code: UXHQDLFBOZUSW1287WIYGCWLCQZDXUCMOVAKTLDIKJAUPXVKRTIHJMXSPKHNK
Fish: 45.87 inch Golden Trevally from Sw Wondrous Atlantic Ocean Off Africa; Code: WQQIORHQKKBQT8405YUIZABHOXRGRLCMDYASKZMIVZXMPTWSCWAMIHZRHUEID
Fish: 52.88 inch Cod from Sw Wondrous Atlantic Ocean Off Africa; Code: MNANFJAIEQLJT2657FQFNEFDHROXOECTELQVPGGKNPDASSUMODMWNWGBJEMAV
Fish: 68.16 inch Jumping Bluefin Tuna from Sw Wondrous Atlantic Ocean Off Africa; Code: TXBNKEFLXPPWI2684KMEKKEOHXCFKIPWWUCEAVCPMVNPEQAMYYUNGGSCJZLHN
Fish: 34.88 inch Atlantic Spadefish from Sw Wondrous Atlantic Ocean Off Africa; Code: OGDOSLUKRDRBR7565PCHOCCDNFQAIDCLTUQCGVPJYXAJSOUUZHDTUZISZTXEW
Fish: 67.78 inch Jumping Bluefin Tuna from Sw Wondrous Atlantic Ocean Off Africa; Code: IZUKENVMTCNSJ9471WFOLUSMAFWIKMGCCQKXEMXDUKADUTRPIPOYVEHPNJTAA
Fish: 71.91 inch Jumping Barracuda from Sw Wondrous Atlantic Ocean Off Africa; Code: LLMBPSRJLMVHR9723YSFPZAZCYKYL@TUEQLGUZVRZUOHJFFYLCIPYWAPOWNQJ
Fish: 42.59 inch Bluefin Trevally from Sw Wondrous Atlantic Ocean Off Africa; Code: SAFBPQJMGAXLO0104BDQFTQZHKLJSPFVAHHGFYAYNSFWJPVXSQXHCHVBTDSFI
Fish: 51.88 inch Tope from Sw Wondrous Atlantic Ocean Off Africa; Code: LXKGUBDTSPWYQ2650LPZRFGAPFMTXOFPXCQSGIRRZDDUMJBTCAHBDCSQSLYNB
Fish: 58.19 inch Jumping Bluefin Tuna from Sw Wondrous Atlantic Ocean Off Africa; Code: WIQRIJACFTERR2712KCSJFYYTLIWEQAKQWREKAJYJCBAZTVMFVGCIXKZCKFYR
Fish: 40.65 inch Jumping Bonefish from Sw Wondrous Atlantic Ocean Off Africa; Code: GGKNOAFXMJDMY4660QRMVVZWFBWTBJTMVZVJMIMLLFQOJIWBDRJHSVAHYWPWU
Fish: 24.52 inch Red Grouper from Sw Wondrous Atlantic Ocean Off Africa; Code: UWEUIYNDDBTEF0162UEGBQETXPPQDPIQGEXTFCLNLGAADHDTVCBWZLNHKFUEA
Fish: 62.82 inch Giant Trevally from Sw Wondrous Atlantic Ocean Off Africa; Code: ZKMUHBDQICEPD2131GTABRUTTCNWVTKYSRTPQMWEDYQUUNBXCLNGVRQKEKYYM
Fish: 64.77 inch Giant Trevally from Sw Wondrous Atlantic Ocean Off Africa; Code: UQEDJBEEBDTPS8898KPWNAOSEVOPQVCPBRENZUJVHXFCLFFWQHXHKVRLCGPZO
Fish: 70.22 inch Tope from Sw Wondrous Atlantic Ocean Off Africa; Code: RJFHSKIPMBMET8111FWHDAAUCEHNHCGDLEVNAQUKREXFRYTEKFKJJMYOYYJGP
Fish: 25.77 inch Red Grouper from Sw Wondrous Atlantic Ocean Off Africa; Code: WFZDPFQQKTTYL6676NVJBXMHWSQDUTSNSMZXUAILULRKQFJWHOIDNCYBMJJQK
Fish: 68.48 inch Jumping Bluefin Tuna from Sw Wondrous Atlantic Ocean Off Africa; Code: OTJEEWUORSRKH0617EWMFQBHHWEMIWJKCVYGGMDFXRXZPJJONVLQBYKEXKEDG
Fish: 77.35 inch Tigershark from Sw Wondrous Atlantic Ocean Off Africa; Code: LXKXOWNNTPUXQ2650LPZBLAWMEGTDOFPXYQSGIRRZDDUMJBTCAHBDCSQQRKMD
Fish: 39.79 inch Jumping Bonefish from Sw Wondrous Atlantic Ocean Off Africa; Code: VZBLMTXXHWLMZ4102DHKGPFWBRVSA@LLOUNZOSOTZLXMGDLZULNGXMCWAQULA
Fish: 38.98 inch Bluefin Trevally from Sw Wondrous Atlantic Ocean Off Africa; Code: EWEQCLGTOGLNT7231FRIOMJKDRTPEJPLAAIGJBQRUXXKKCGGDXTXLIFLIZOLU
Fish: 51.46 inch Giant Trevally from Sw Wondrous Atlantic Ocean Off Africa; Code: MANIROPTLIHPW7706AXXWVRMJLHVNLWUVIIRWISNOVNKVXOAJPFZOCDPIZQPC
Fish: 39.31 inch Bluefin Trevally from Sw Wondrous Atlantic Ocean Off Africa; Code: UASQCNKDPFDSP0701AVUHAHVDKPPAFFTCDDLQVDLTMXFNEMCEFSMQGDAZQBEN
Fish: 53.07 inch White Tip Reef Shark from Sw Wondrous Atlantic Ocean Off Africa; Code: KGOWISYCGWHYI1761VOKRUFKNSXASPBYYOFTJKKKEBIZJLVBBVGRFYRNLVHNK
Fish: 51.60 inch Cod from Sw Wondrous Atlantic Ocean Off Africa; Code: IWXWDHTGHTRTD2334BYUTUNPRRYZUPYXEFSQOEWQNSPVLFFZBBQZQOWQXOXFM
Fish: 26.14 inch Red Grouper from Sw Wondrous Atlantic Ocean Off Africa; Code: BDDITNMWQHVFV4717NNBUPTMBYQYUUPXJBUCGHFXEFARFRPUGWHMMTCMSAHHF
Fish: 66.30 inch Jumping Bluefin Tuna from Sw Wondrous Atlantic Ocean Off Africa; Code: PNSGMDKTFRUVP9857HLLMCQJASRTJGQHQJDYTTKPAWQFIOYPTNVNFBSQMWSIA
Fish: 10.19 inch Checkerboard Wrasse from Sw Wondrous Atlantic Ocean Off Africa; Code: OBZWQLZWDCHIV7427WHGYTULSKXRCFYNFUINWWNVBZOFLCOWJUIHWPWGUIHNK
Fish: 57.03 inch Giant Trevally from Sw Wondrous Atlantic Ocean Off Africa; Code: JPGEUBUCESZGN8678FVSIYKWAWYUTCDYJATZMLLWINZIAUKITKTTUDUZPNMAV
Fish: 65.02 inch Jumping Bluefin Tuna from Sw Wondrous Atlantic Ocean Off Africa; Code: LHLSSKYAIEENM1480GCYDTQMBQQGNXJTQOHQQJDZLSVXOIBZQGCOKFFOQNEDG
Fish: 62.61 inch Jumping Giant African Threadfin from Sw Wondrous Atlantic Ocean Off Africa; Code: WGUZSKIUENMLK7791PAMRZVNJJGNOXMJAOKWIIZHCWSECVTWVXQOFIIEQIJTD
Fish: 67.46 inch Tope from Sw Wondrous Atlantic Ocean Off Africa; Code: IFWKWQWDFBIRI0041VRVCTTJADRLCCZFOBGXJEXCREHWBOUGBQDBXTZDBOGEM
Fish: 28.87 inch SeaMullet from Sw Wondrous Atlantic Ocean Off Africa; Code: DRKSQLWUJYAZK8260JCJCRDREQAFD@YPCRCTGUNCZERCKIWCUQRRBNWIGORUX
Fish: 38.33 inch Golden Trevally from Sw Wondrous Atlantic Ocean Off Africa; Code: DUPVSWOQUBTWR4316OKKJZPAAJKYBWGUAZCAWUOYFVBSTXJRAWPQWIHHYAPWU
Fish: 44.14 inch Bluefin Trevally from Sw Wondrous Atlantic Ocean Off Africa; Code: AXXHHJGTMNVSJ2233TFCIRZKEWUMO@IDNMJWAHDOIEGUNPRXBBDXXDGQCEIXK
Fish: 51.07 inch Cod from Sw Wondrous Atlantic Ocean Off Africa; Code: EVUEAEBKEKPPD5135TKQLCGLGXGNWFVPSBEPDTZNMMPQYMOHPHLMJPVAECRZC
Fish: 30.60 inch Atlantic Spadefish from Sw Wondrous Atlantic Ocean Off Africa; Code: VZLKKZTOHNKTZ4102SCFGMXRJCFCA@LLOYNZOSOTZLXMGDLZULNGNRCWBORUX
Fish: 39.37 inch Jumping Bonefish from Sw Wondrous Atlantic Ocean Off Africa; Code: DJPZBFPAEOERI4587KIZVBGGKXIVQEVVHKBFYVBBNPVQCIEOFOXPBDZQKTGRR
Fish: 10.68 inch Checkerboard Wrasse from Sw Wondrous Atlantic Ocean Off Africa; Code: ZXYDIJZRYJFGS8084SISKWDKLDSDIMQXBOJSJDKBLSFJJIQJIZMDZVSOBDYAH
Fish: 45.25 inch Sailfish from Sw Wondrous Atlantic Ocean Off Africa; Code: KUDCYYUJPECFW8630RBBOKLXDXWUUMCUPMZNXSPCLGGISOUFDZVRDGDCSSAWP