Hi Everyone:
Martin just uploaded his new outing, The "Wondrous Atlantic Ocean Off Africa" and I thought I would give it a try tonight. First of all, I will say that this is not an outing for light or even medium sized tackle, or the fainthearted fisherman. There are some huge fish in it and you will need the heaviest tackle we have if your were going to stand any chance of catching some of the bigger fish. Martin used my new fish, the Jumping Giant African Threadfin, in this exciting outing but sadly I was not able to catch one (or to land one). The big Giant Threadfin just took off and cleaned my reel of line and backing and cannot be budged. My friends, I was using the bigger rod, the heaviest line and thickest leader available! That fish must have been a monster fish on steroids, or a submarine that Martin snugged into this fine outing. (Come to think of it, I think I might just build a "submarine fish" just for the fun of it.) We might be able to use it in one of our special fun outings in the future.
This outing was beautifully made and had some great scenes of the ocean just off the coast of Africa. Fishing it will bring some sweating to your palms and will increase your heart rate as you battle the giant fish on the end of your line. It brings back a lot of fond memories of fishing Geraldro's great one scene Tuna outing of several years ago. For a while everyone was addicted to catch the biggest Tuna possible and we had a lot of fun doing it. Geraldro's genius opened up a whole new horizon of big fish/salt water outings for our evolving RWFF software. Before that we used to fish in some fine small mountain streams and gentle ponds, catching fish no more than 41 inches long. By the way, does anyone know what happened to old Geraldro? Haven't heard from him for a long long time.
Here are some pictures of the new outing and fish caught. I failed to land the big Jumping Giant African Threadfin even though I tried all the tricks in the trade and the fish finally broke me off. In one of the scenes you will see the reel was taken down to the end of the backing and the fish just got stuck on the right upper corner of the scene. You will have a great time fishing this one!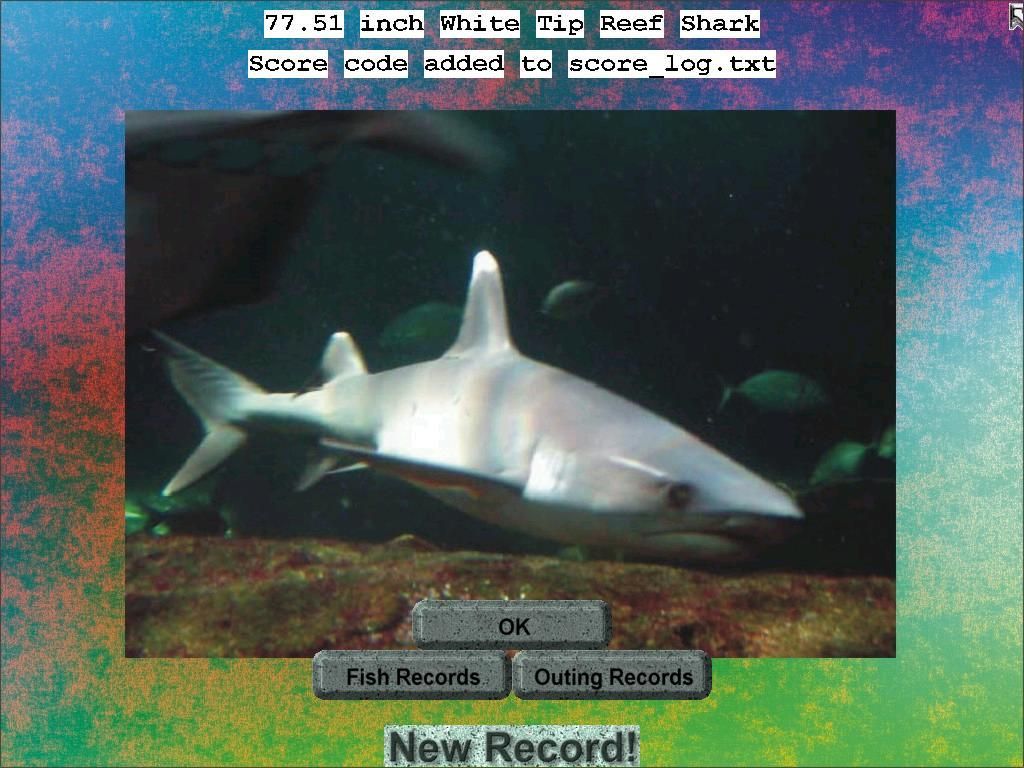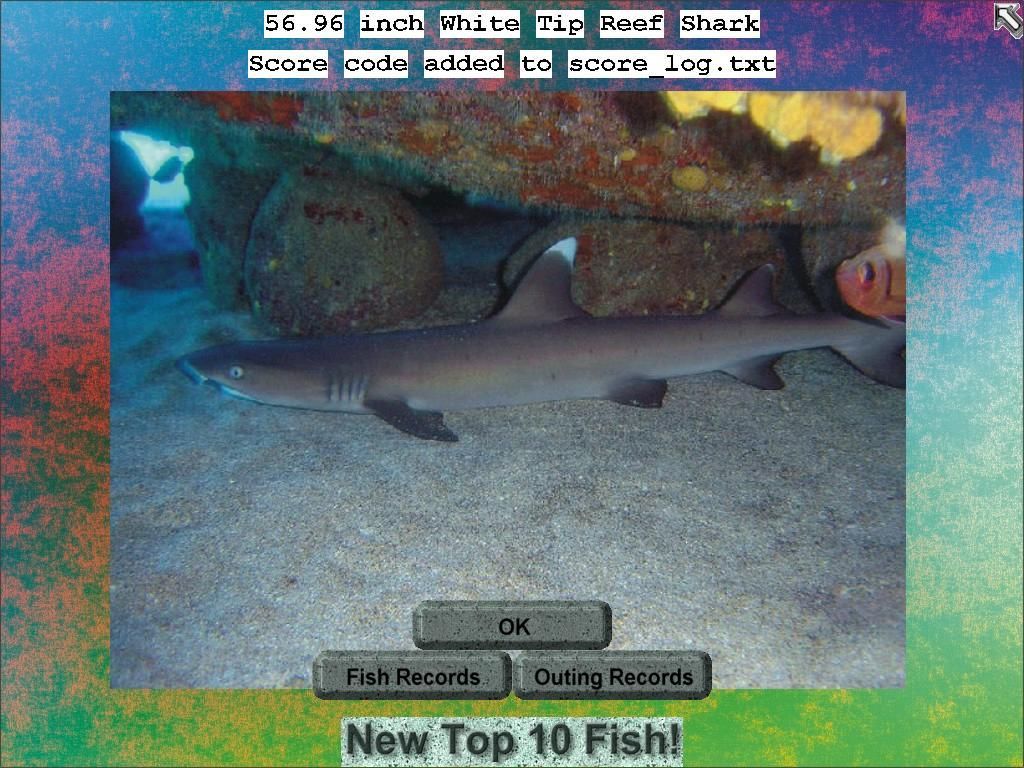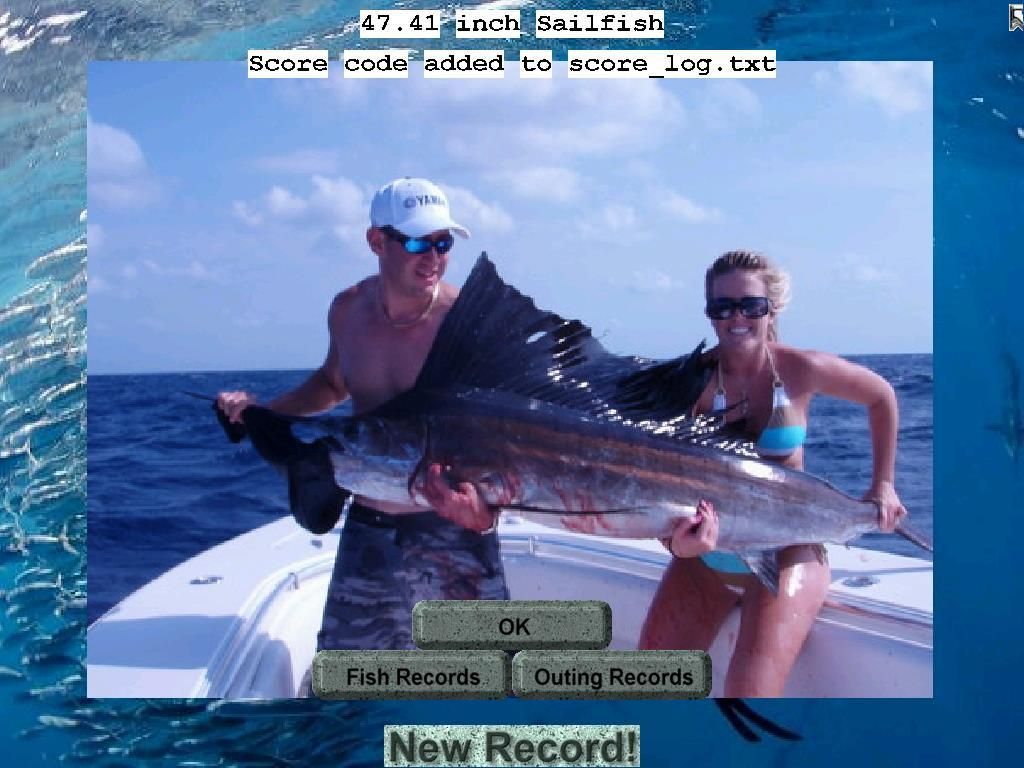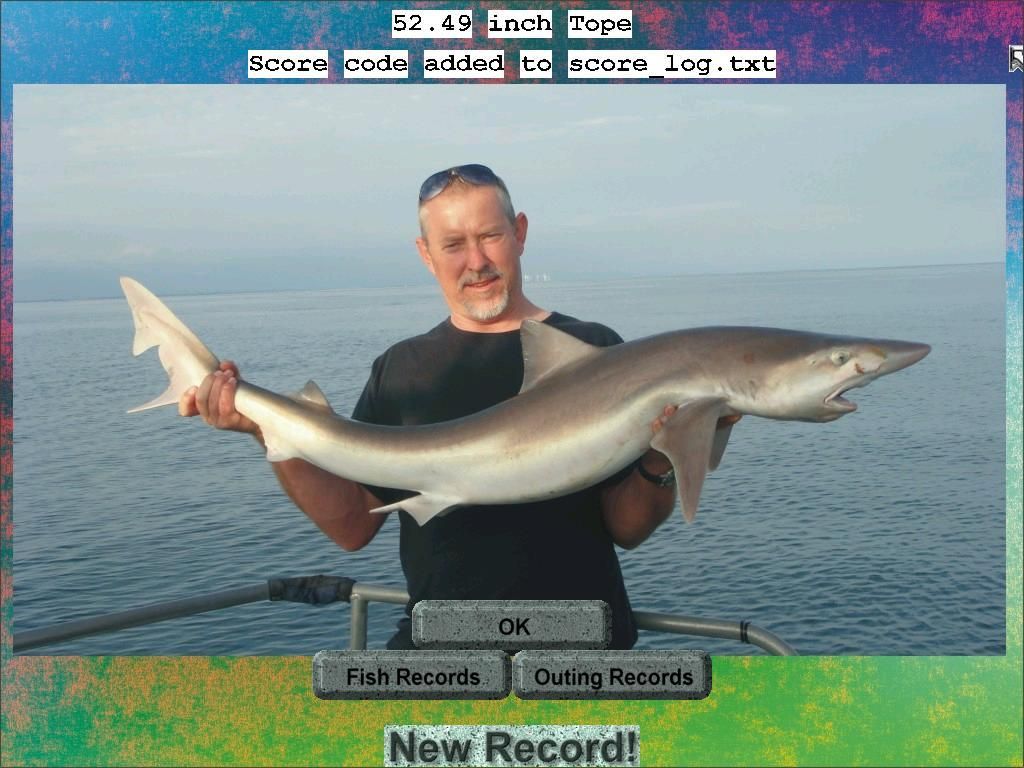 Overall, a very exciting ocean outing by Martin! My hearty congratulations to him! Great job Buddy!
Regards,
Stanley