Hi Everyone,
Well here is another outing that I just finished fishing and had a very enjoyable time fighting some of the few huge fish that Martin included in his outing. I even had a few snap my line. Martin has some good scenery, sounds and currents. Even though there is some smaller fish in this outing, you will need to use heavy tackle. There were 16 species that Martin put it this outing. I caught 15 of the 16. I fished all the sites in this outing and still the only fish that eluded me was the Sturgeon. Give this one a try and spend some time if you want to catch all the Species. Thanks again Martin for another excellent outing. I caught approximately 40 fish, and definitely have a little patience while fishing.
Sw The Wondrous Black Sea Bulgaria
Jumping Atlantic Salmon, Bluefin Tuna, Bluefin Tuna2 Plus Sturgeon, Garfish, Cuckoo Wrasse, Sea Bass, Thick Lipped Grey Mullet, Flounder, Bluefish, Seatrout, White Sturgeon, Turbot, Spiny Dogfish, Red Gurnard, Mackeral 16 Species In Total.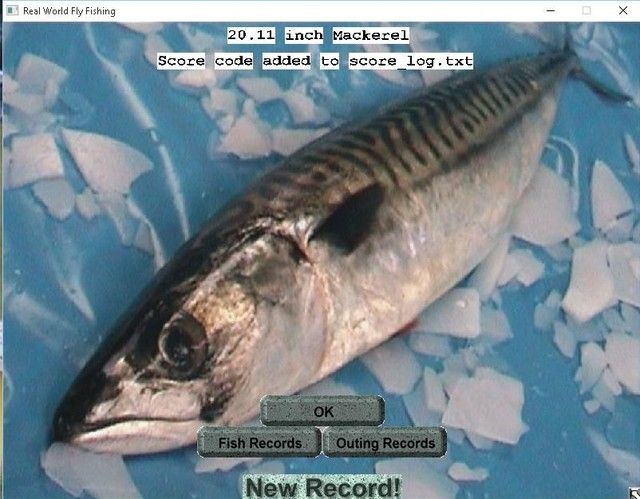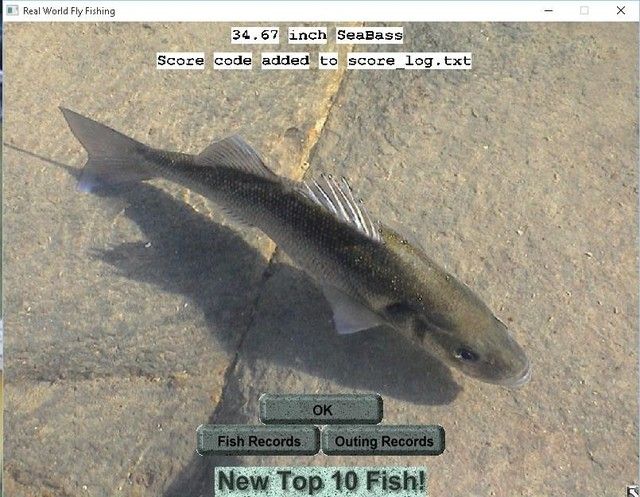 Fish: 60.56 inch Spiny Dogfish from Sw The Wondrous Black Sea Bulgaria; Code: BDEUAZDKRPXVV4717NNMENXHNQVOUUPVJEUCDBYTPDHFXRXZCCHMQFCMTLQQX
Fish: 51.47 inch Jumping Bluefin Tuna from Sw The Wondrous Black Sea Bulgaria; Code: JPJDQVJIDMAYN8678AHMHZUAMWYUTCDWJDTZJFESTLGWSUSNPQTTYPUZOVSPQ
Fish: 69.68 inch Jumping Bluefin Tuna2 from Sw The Wondrous Black Sea Bulgaria; Code: QMNFTBJMFGYWE5555RCOWPGVOJSQWNJZZFXNVUMBKFBEHFRBUFUWCSFWOYKGX
Fish: 43.22 inch Jumping Atlantic Salmon from Sw The Wondrous Black Sea Bulgaria; Code: PXJZULVWLIIKZ7561YFKEBVCNJGVMCOAAJSCAMPMDXCTNNJYWSFLCRJWVBKMD
Fish: 44.83 inch Seatrout from Sw The Wondrous Black Sea Bulgaria; Code: AEJAYQVAIVVZZ6919LPVMYMIDJZHHMVAIRHMYCOWQAVVQSUAFYAEXAHHUFDGT
Fish: 26.80 inch Thick Lipped Grey Mullett from Sw The Wondrous Black Sea Bulgaria; Code: OWKDTJRDBVGXN7754TFNCYERZDKNSTZFBFQFTOXXXGOUQXDBHIIPQKNDOSXPH
Fish: 37.68 inch Turbot from Sw The Wondrous Black Sea Bulgaria; Code: QQZTBHBZHUMOJ3897YOAAHQSEWCIUPTAGBTDZLXSHZMGCCOAOBHXZOAFOBPTJ
Fish: 31.32 inch Garfish from Sw The Wondrous Black Sea Bulgaria; Code: GDIOCOORTHOYS9413UZAOCTRWJOOFMDFXRCKTCELPMMURCSYTJLIRRPJFGHNK
Fish: 72.62 inch WhiteSturgeon from Sw The Wondrous Black Sea Bulgaria; Code: PWTHLZAOUKJNI6465XAPZYOWUXGDNXMDSPODMWYQWUBZBWRZAKPATQSLRHUJG
Fish: 48.21 inch Bluefish from Sw The Wondrous Black Sea Bulgaria; Code: QOTWYGUEGVQXU9876UMUYULHAPKZMOFAQQEVXMWAZLLSEDMJEDSJNMGJBKSPQ
Fish: 23.76 inch Thick Lipped Grey Mullett from Sw The Wondrous Black Sea Bulgaria; Code: NGXHGVUYYFUHE8961OAMRIDNKQJCNRPKKLSWKZHMCPCTZHHBCSPILKECRGLRG
Fish: 32.85 inch Garfish from Sw The Wondrous Black Sea Bulgaria; Code: FZGEGONJQGCHV0271NMOCSJUHWFVHKSMQSYMPLMUSSCLWXWRZMFHNVUZIREDG
Fish: 68.69 inch Jumping Bluefin Tuna2 from Sw The Wondrous Black Sea Bulgaria; Code: FNEPTCQGRTAYO8324APUSECKCQCBVVGJPDUIKDQTBJNPMTZEHOGVIPKYODNQJ
Fish: 34.75 inch Garfish from Sw The Wondrous Black Sea Bulgaria; Code: ZYFAYIYTRQYYR9100HZPOAMUQQKUQISZJJMJUFUSVTNRNQIFANUGFICZICIXK
Fish: 25.06 inch Thick Lipped Grey Mullett from Sw The Wondrous Black Sea Bulgaria; Code: FGNFHIKCTHXWL5967ECHYFSKWXJQIXFMLAXLQMEOXQKYHIJHGDCVIGWQQJSFI
Fish: 74.03 inch WhiteSturgeon from Sw The Wondrous Black Sea Bulgaria; Code: TRYHCBHYBBOEW2111IFUVUOFOLBDXNJSZWRGRHTUTSAODOKUPBYYKHEFZBBZA
Fish: 61.02 inch Spiny Dogfish from Sw The Wondrous Black Sea Bulgaria; Code: FNNSRSQKRMYJO8324QOUSYHRIECBVVGJPEUIKDQTBJNPMTZEHOGVYUKYNUZQU
Fish: 35.42 inch SeaBass from Sw The Wondrous Black Sea Bulgaria; Code: WVHVUNNTWDHSP7763HEPQVTKOESIXJOHRZHZZKPRUUYVOGSDPPNRYAEDLYOAJ
Fish: 52.84 inch Jumping Atlantic Salmon from Sw The Wondrous Black Sea Bulgaria; Code: TDSKUPPYRXORH6144RGUJBCRXYHIV?IPIAXMLHNBMNCEVLLQOFJZCEKQRRGUK
Fish: 63.27 inch Jumping Bluefin Tuna2 from Sw The Wondrous Black Sea Bulgaria; Code: SFZYIHYTBFDAC1562JNXOPYYGLKTQNJZPEOVUJVIUNYOHCSJFJLTIEHVFNDSY
Fish: 34.30 inch SeaBass from Sw The Wondrous Black Sea Bulgaria; Code: MOBQVVAXUHKOK3753GVITGMJSEGPOIWOMGCMAJRCGQTIWAMRGRUZWXPEOEQPC
Fish: 38.25 inch Garfish from Sw The Wondrous Black Sea Bulgaria; Code: SIVIHDSRLZPFI6819PNGVXCPDEUUGKZVNOHUKJWWBFIEQQEQDXRRCZTTYLBZA
Fish: 65.24 inch Jumping Bluefin Tuna2 from Sw The Wondrous Black Sea Bulgaria; Code: JBQCMNEHUSWMY1692ZHMVHNMJXERSNCBSEAFVXZZMOQMKSCCOUELGYIKAZRJX
Fish: 24.67 inch Red gurnard from Sw The Wondrous Black Sea Bulgaria; Code: ZNOOEISNRJQHJ7388MZQIIRXCKHREQABQWTWDGIWDNHYNBVKXFLFQMBIVCBZA
Fish: 36.43 inch Flounder from Sw The Wondrous Black Sea Bulgaria; Code: BDRQAZOCQRWIV4717DMMEHCOTEVOUUPVJBUCDBYTPDHFXRXZCCHMWOCMULLHN
Fish: 40.67 inch Jumping Atlantic Salmon from Sw The Wondrous Black Sea Bulgaria; Code: HIEIXIPSFGSKB7583XDKUBAYYRMNXOCBDZAXEJISKGLVJVTUDQNOGVGLKZZSH
Fish: 20.11 inch Mackerel from Sw The Wondrous Black Sea Bulgaria; Code: PIIAYYNSJUMZU0489WAPNHQISYMILIMIBRVRYWTQPXDQTUAWYGIBBZGWKZRKN
Fish: 35.78 inch Flounder from Sw The Wondrous Black Sea Bulgaria; Code: ZDKMDVKILHDVS9854CECIHQYBKWGBUJYNXWSTPVNLLUQIDBNYGCGWAKUMCSFI
Fish: 28.41 inch Red gurnard from Sw The Wondrous Black Sea Bulgaria; Code: LQHGXFIVEYBMM8070GCMYMZQBRJAJXFPTMTVJLZAGQHRIZTJXVWBELMJSZJTD
Fish: 24.13 inch Red gurnard from Sw The Wondrous Black Sea Bulgaria; Code: TTHUFAKTSVBCL6342LHSXATQRRTNMOFTPNGOTGCUAYJCBMEKAZOMBKYSLRUEA
Fish: 35.38 inch Turbot from Sw The Wondrous Black Sea Bulgaria; Code: HGAWTOXBERFML3463TBESWUNUKUEPVGBNHTPCRHADRKHMPZMSSXSNBEXZYTIQ
Fish: 31.60 inch Garfish from Sw The Wondrous Black Sea Bulgaria; Code: ZPRUKRVOTAKWY1509PBWKOXIGQZBMRWBGDAEFXRNKCJLLZXAHEBSBGUWGFDYD
Fish: 13.72 inch Cuckoo Wrasse from Sw The Wondrous Black Sea Bulgaria; Code: WGNPNTTGCQMWK7791PAMZZIIFXGNOXMHAOKWFCSDNUZSUVBBRDQOPDIERYFVG
Fish: 35.10 inch Flounder from Sw The Wondrous Black Sea Bulgaria; Code: RPOEUQNSPENGG0575PERAQHRMRYGHXMVIWOLDKHQGCYRBBZHLOGGYCULGHRJX
Fish: 34.67 inch SeaBass from Sw The Wondrous Black Sea Bulgaria; Code: LSWEYGBWFOOIU2212KFSISFBEYBJZQBQJFADLKAAOEQNFXVZIBMPXFOENKFBL
Fish: 29.74 inch Red gurnard from Sw The Wondrous Black Sea Bulgaria; Code: NKWMGBYJBNBXB4104LMQDNLRFKTVLTZLQNWUOIZDQJNCULLIFPVJVHZLPDVZT
Fish: 26.67 inch Red gurnard from Sw The Wondrous Black Sea Bulgaria; Code: LHTJJOFQHRGAM1480RNSCOFXTEQGNXJRQMHQNDWVWQCLGIJEMMCOUAFOQNEDG
Fish: 65.99 inch Jumping Bluefin Tuna from Sw The Wondrous Black Sea Bulgaria; Code: OYOAVMEDEAALC9983FGTMYPKRQCOHMVFRTFNVFGPEUYQNVXRZOYCPVPQBLJTD