Hi Martin and Everyone,
Got a chance to fish another of Martin's previous released outings. This one has some bigger fish in it. Good scenery, good sounds and some jumping fish, with some, will give you a lot of trouble, because with the way they jump they would let you fight them for a while and then throw the hook on you. Didn't get the chance to spend the time as the previous post, but did manage to fish all scenes and caught all 16 different types of fish that Martin included in this outing. Hope you will all give it a try and see what you can accomplish. Thanks Martin for another excellent job well done.
In Sw The Wondrous Waikato River New Zealand Fall You Are Fishing For:
Jumping Brook Trout, Brookie, Brown Trout, Brown Trout 2, Chinook Salmon, Silver Carp, Rainbow Trout, Red Rainbow Plus Koi Carp, Grass Carp, Tench, Grayling, Rudd, Kahawai, Barramundi, Yellow Perch, 16 Species In Total.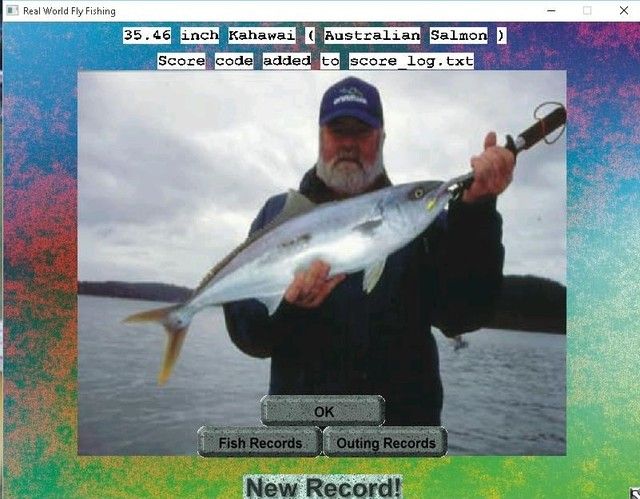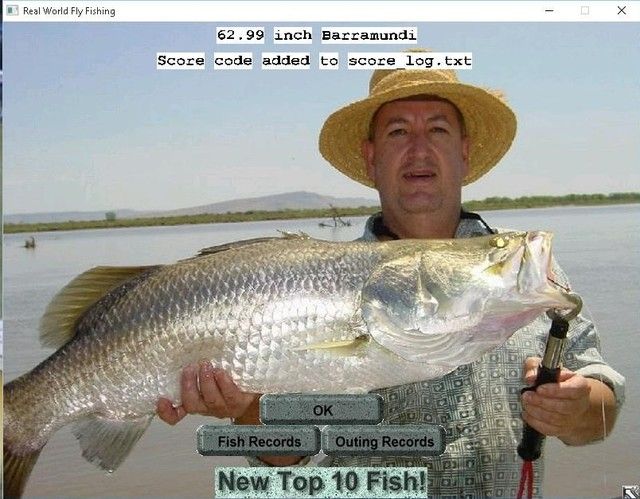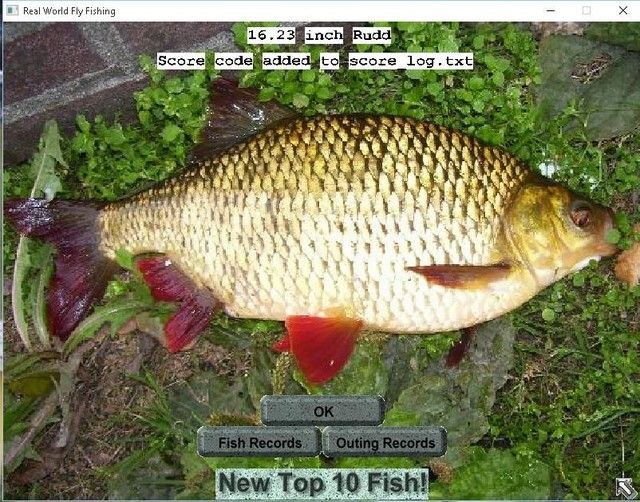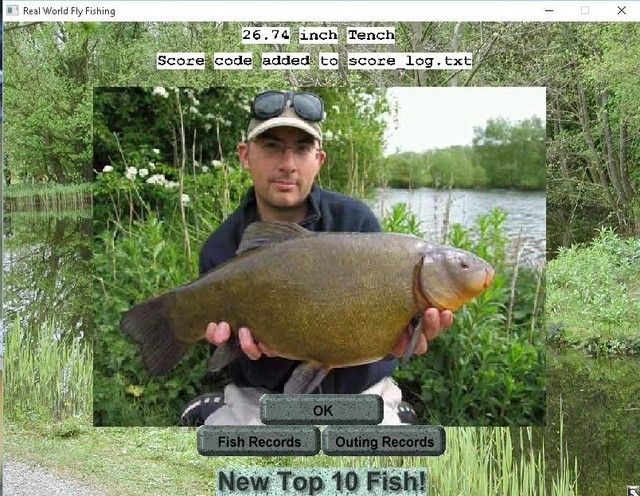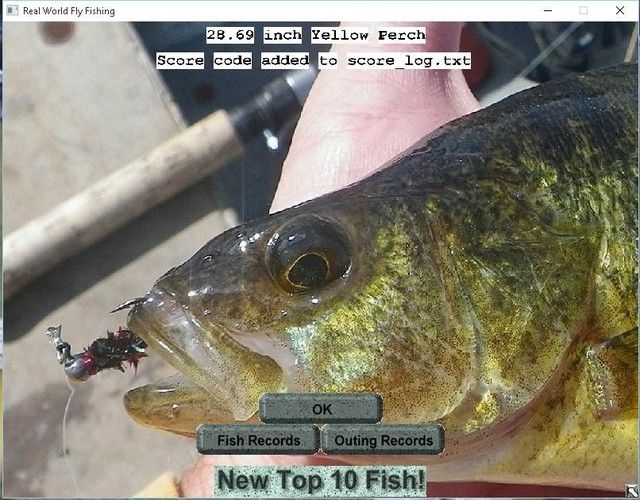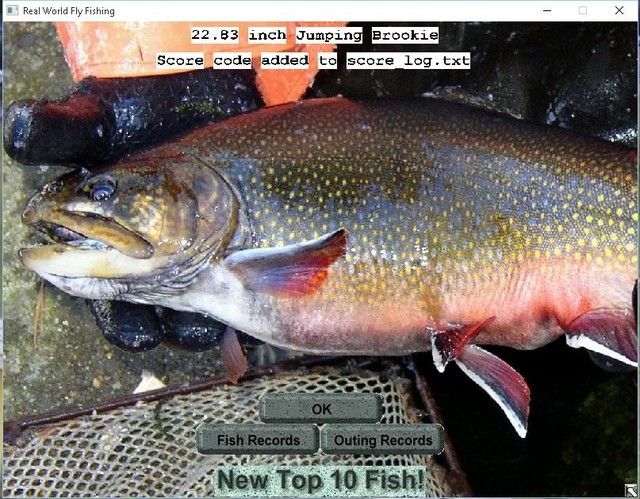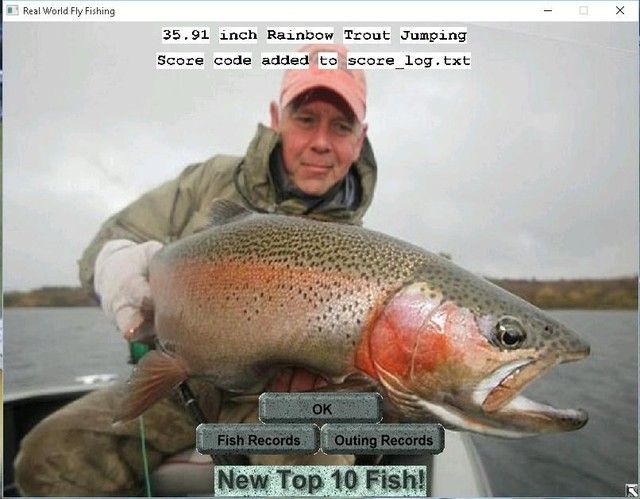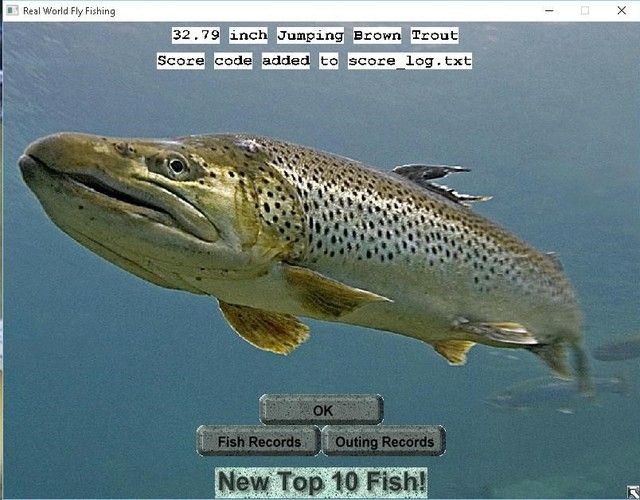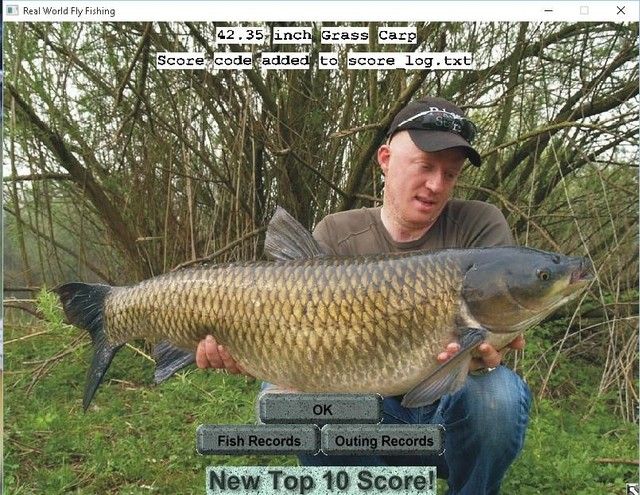 Fish: 32.62 inch Jumping Rainbow from Sw The Wondrous Waikato River New Zealand Fall; Code: KVFIDKCKZAFBN9735ELJXISJJJOLYJWMXYCEIVAUWHOLUVTMLQDCHZYMANSHR
Fish: 15.60 inch Rudd from Sw The Wondrous Waikato River New Zealand Fall; Code: KVNZRUTQYJFZN9735ELJXISJJJOLYJWMXACEIVAUWHOLUVTMLQDCHZYMBPVGK
Fish: 21.24 inch Jumping Brook Trout from Sw The Wondrous Waikato River New Zealand Fall; Code: HXIPWGDIYLMUG6556PBQRXDOCKYILHFRCTFJGZFOZGSTCXJAQEKYYBELGNJDE
Fish: 40.17 inch Jumping Chinook Salmon from Sw The Wondrous Waikato River New Zealand Fall; Code: MJFNBZHFACCYO4305GFEGTNCUQEFUKSGYHMXIKGOKSZZOFNVGGGNANOSNCQCO
Fish: 31.88 inch Jumping Red Rainbow from Sw The Wondrous Waikato River New Zealand Fall; Code: IVTBIOUTPQZKM1238PUMDJQHTXDXQTWPVPOZXPXIQFWKQGKQZBIWINPFUPYKR
Fish: 25.65 inch Tench from Sw The Wondrous Waikato River New Zealand Fall; Code: YSWRQIDIUAUZJ8923RHOIEKRKCUDTCZPVMDFVQRQTFOSIXVNKAKFSAEMEIDPU
Fish: 22.06 inch Jumping Brookie from Sw The Wondrous Waikato River New Zealand Fall; Code: TBETNPXTOCZWS2123OQZEWYCWDPZRXMMSKIVJQMKEHAEWEQDMIUDZTUUKOVRV
Fish: 59.19 inch barra from Sw The Wondrous Waikato River New Zealand Fall; Code: RJNJMKIPMQMBT8111FQSIAJMDJXNFCGRLHVNXKNGCCEOIPIMWNKJRWBOBJSFX
Fish: 33.79 inch Jumping Brown Trout from Sw The Wondrous Waikato River New Zealand Fall; Code: BIAFLAFDDZFNR3055MQEAVNFXQXPERBYYYCJVBIHLIBEDUSIJRVZKVJGAYRWR
Fish: 35.46 inch Kahawai from Sw The Wondrous Waikato River New Zealand Fall; Code: TPYPYGBRZEVZG8171EWZQHCPNQJCTNNQJLCQPPJCLEYNFGPGNFJLNYGRSECUK
Fish: 20.05 inch Jumping Brookie from Sw The Wondrous Waikato River New Zealand Fall; Code: RKGRFRAIUEGYK1237HOVODQSODPFF@IVTXGELTECKFFIUGSMTDSTAXTRFWLES
Fish: 38.94 inch Jumping Silver Carp from Sw The Wondrous Waikato River New Zealand Fall; Code: AWVDWSKFUYEJK1128RUKQOHESKCVKVOVFOXFJTMOLRMJSQWNRTVNFPZFARRNX
Fish: 62.99 inch barra from Sw The Wondrous Waikato River New Zealand Fall; Code: IJFWNQPTIYYKN9281CYSBDKXOQADEWRCVYKVLHBPQXHONCOVIDJKTMXMCRAPH
Fish: 19.05 inch Grayling from Sw The Wondrous Waikato River New Zealand Fall; Code: OXIAWVVSSXELM8860LDBMVBABQKFEQTHJUCWHXOTXRPRBWUVTAQSNEIGAJZLH
Fish: 16.23 inch Rudd from Sw The Wondrous Waikato River New Zealand Fall; Code: WXUOMSEOXCSVE9884DAGFBRJVPKRJKDFPNWPBKZRJIHMKDTXPQDMQIIZBJINR
Fish: 26.74 inch Tench from Sw The Wondrous Waikato River New Zealand Fall; Code: EDQDEHVBSCIFJ1917WTPAXPSHWDABWCOVDGFHWCZBSMGMEIFXWQDGYSCEUYQO
Fish: 32.22 inch Jumping Brown Trout from Sw The Wondrous Waikato River New Zealand Fall; Code: JSAAAMCKWMMYT5795VIGTBWVRXIVVATRHGMYAFFNICQZAZLYMHRKHDIYJELES
Fish: 28.69 inch Yellow Perch from Sw The Wondrous Waikato River New Zealand Fall; Code: PBPEEFHFWHNOJ6020KIFZGMXIDTPBRLAXBYUMFHLLLITWARCOWWBRADPYUZLH
Fish: 20.42 inch Jumping Brook Trout from Sw The Wondrous Waikato River New Zealand Fall; Code: LPOKLSSZLHACO5975FRUGKUGTJJIFSLRLUHEVCHEHNGSVAQNRPOQLUGYQSDAN
Fish: 38.01 inch Jumping Chinook Salmon from Sw The Wondrous Waikato River New Zealand Fall; Code: DELDKONEJCDMV3119UCXIJESFPGTOOJMTKUYDPSBCIIENFFYAJKCNLXWBRXSJ
Fish: 37.23 inch Jumping Brown Trout from Sw The Wondrous Waikato River New Zealand Fall; Code: OUMRYNDUAWRWF3533GVSFNXIEXSEOSDCKOBXRPNXQAFBSIINNLTBSJXHHXNSL
Fish: 37.46 inch Jumping Brown Trout from Sw The Wondrous Waikato River New Zealand Fall; Code: ZEZSAOISDSCAQ2770EEQKKIAXJWYN@LAVOHRHYNRSOCFTCSICYJRNLWFWSQCO
Fish: 22.83 inch Jumping Brookie from Sw The Wondrous Waikato River New Zealand Fall; Code: MJFNBZHEZKFMO4305GFEGTNCUQEFUKSOYEMXIKGOKSZZOFNVGGGNQSOSNZKZX
Fish: 39.76 inch Jumping Silver Carp from Sw The Wondrous Waikato River New Zealand Fall; Code: APUQQBRVHMCAH8740NIXXWSPGDBKWEOXSDAIXCTBIGJROFFZRISNGYTXKGODL
Fish: 35.91 inch Jumping Rainbow from Sw The Wondrous Waikato River New Zealand Fall; Code: FLQYLCHBPUHGH4303NGZVSVBZJKAJVSHZLFSIMGBLVDWNMERNRQHKOLKGRJDE
Fish: 21.84 inch Jumping Brook Trout from Sw The Wondrous Waikato River New Zealand Fall; Code: LSNPVBKAEBPZU2212KZDNSYXHKBJDQBOJAADLKAAOEQIEOCCYDMPFPREPOKZX
Fish: 17.42 inch Rudd from Sw The Wondrous Waikato River New Zealand Fall; Code: JQUZYWJLTNTEE1574SFARVQJOQQMFHFYRYXQXOWOBWPLDBRIBIBWOJHKZBMCX
Fish: 16.02 inch Rudd from Sw The Wondrous Waikato River New Zealand Fall; Code: ZOZBWFCIJKHFA0484NYESLJYYQZJQMCVYLXNRPASLRINYIMMJPTPZPNLFIIIU
Fish: 44.30 inch Koi Carp from Sw The Wondrous Waikato River New Zealand Fall; Code: ZPVFWOLOTNJSY1509PVHPOQEJCZBQRWZGDAEFXRNKCJGKQEDXGBSJQXWLZNYQ
Fish: 33.75 inch Kahawai from Sw The Wondrous Waikato River New Zealand Fall; Code: BDWMJTUCQOXOV4717DGXJHVKWQVOYUPTJZUCDBYTPDHAWIECSEHMEYFMZVRCE
Fish: 23.13 inch Jumping Brook Trout from Sw The Wondrous Waikato River New Zealand Fall; Code: CQKJGPIBZXAJG7261DEXVPSXPCMQMRIQCQADWQNJVLKUECGUZNUVOLLHWBMFI
Fish: 37.83 inch Jumping Brown Trout from Sw The Wondrous Waikato River New Zealand Fall; Code: TIXGLFRDDLWLD5512SKMXONIBJQKFWMSFYFTDZYPITVVBOGSMUXLOPACAGILE
Fish: 32.79 inch Jumping Brown Trout 2 from Sw The Wondrous Waikato River New Zealand Fall; Code: HQIBPPRYLCOYD3967DHDXEOHYDFQXJEBPIJMMITBVUPBYNBLQTGRPXYDPPXSJ
Fish: 36.68 inch Jumping Brown Trout from Sw The Wondrous Waikato River New Zealand Fall; Code: DXRBFNUBNSILX9453LLFLHZJWCCYVBWNYFVZBOAPFKSJUCKHSTMOJIVFTQLES
Fish: 42.35 inch Grass Carp from Sw The Wondrous Waikato River New Zealand Fall; Code: XWMBILBCGGEFB7562MRYXPCJXWHXWRWARAJXGJIOILMPKUEWUCKNJNDEUYCFU