Hi Martin and Everyone,
This is another excellent outing from our Infamous Martin which will post the last 10 of his outings which will bring him to 800 6 framed rated outings. Really appreciate all of Martin's Hard work and time invested in finding great photos and doing a lot of research to place the right fish in each outing. Thanks again for all your hard work to give all of us the great joy of fishing the truly magnificent fishing simulator from Paul. A big thanks to him also.
In this outing, I was able to catch all 14 species. Had a few jumpers in here that threw the hook on me. Do not fish to light because some of these fish are inbetween the 50 - 60 inch range and of course most of them are Stanley's famous jumpers. Also included in this outing is some great scenery, sounds, tricky currents and jumping fish. Really enjoyed this one and spent a lot of time on it. Caught a total of 78 fish while completely
fishing through all sites. Give it a try, you will sure enjoy it. About 90% of the fish were caught on the surface. Thanks again Martin for a job well done.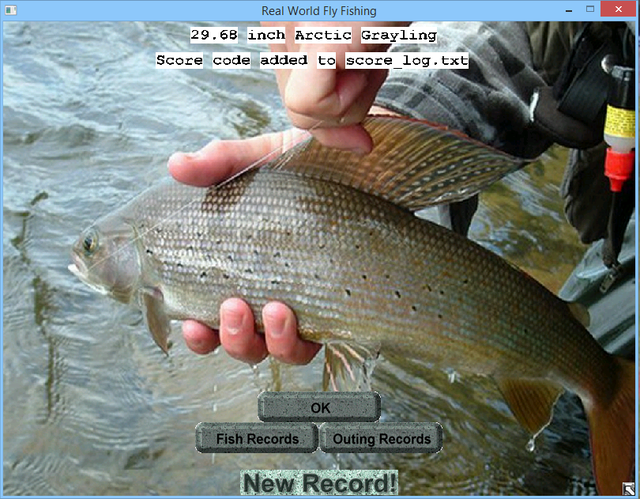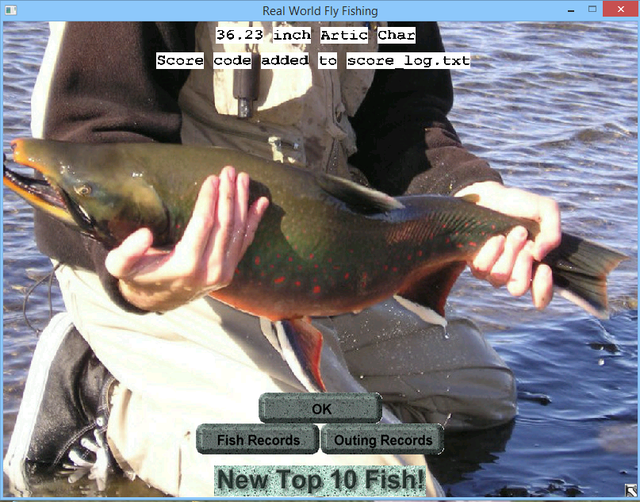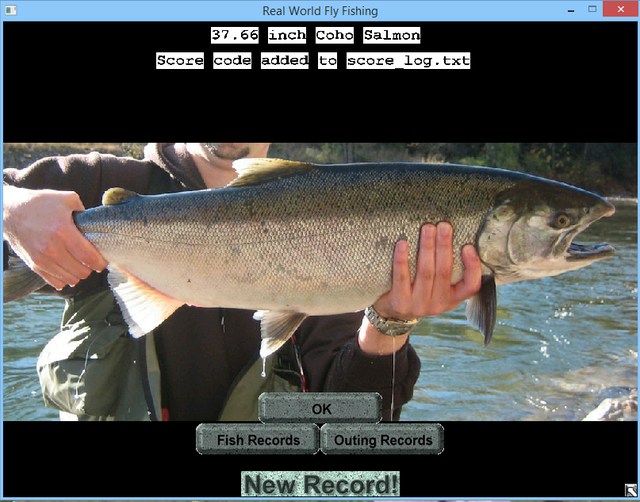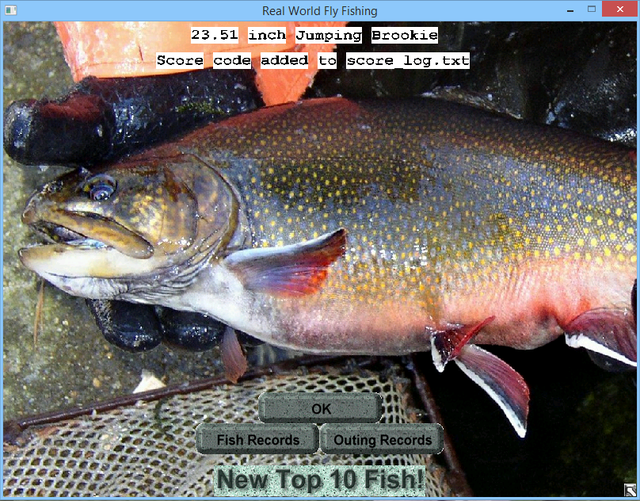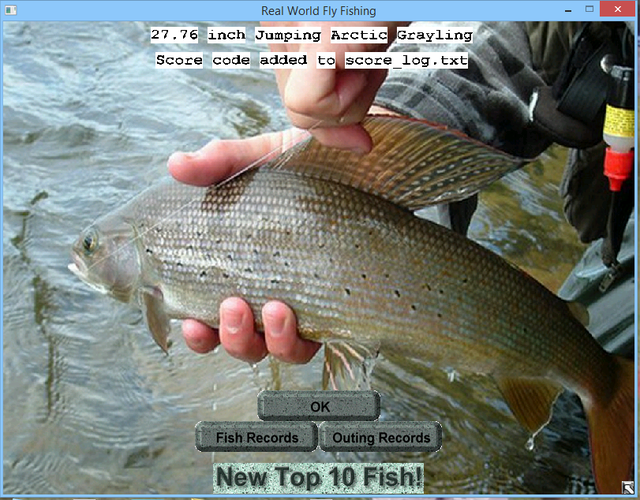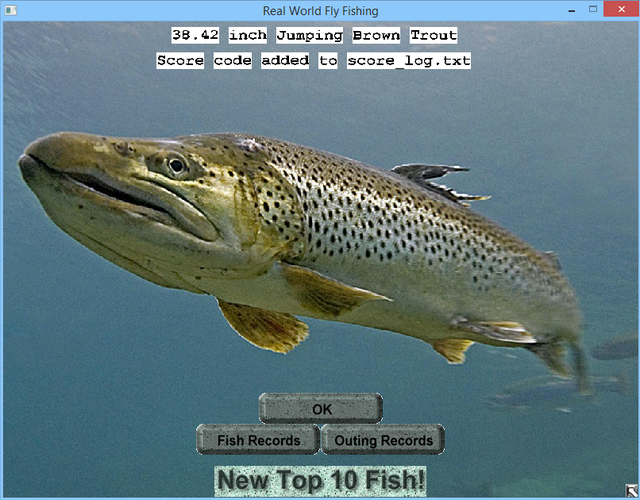 Fish: 38.42 inch Jumping Brown Trout from Sw The Wondrous Stewiake River Nova Scotia; Code: RXWGPHEVVDINI5088OMCGLWFVOLRGTPVZXOZMKSZJZCTZVRUCNZQRUVDDWLWD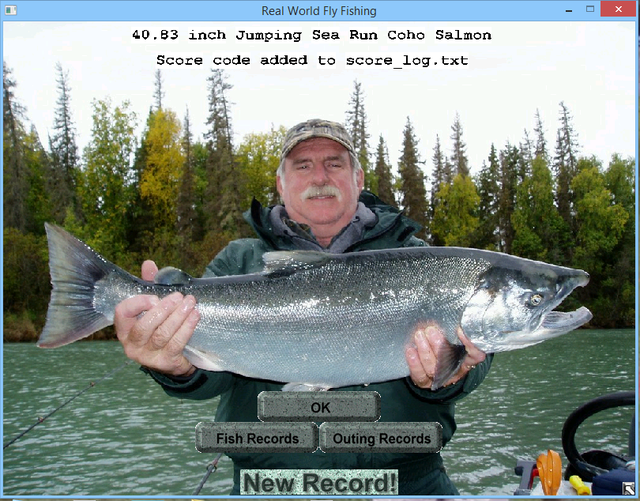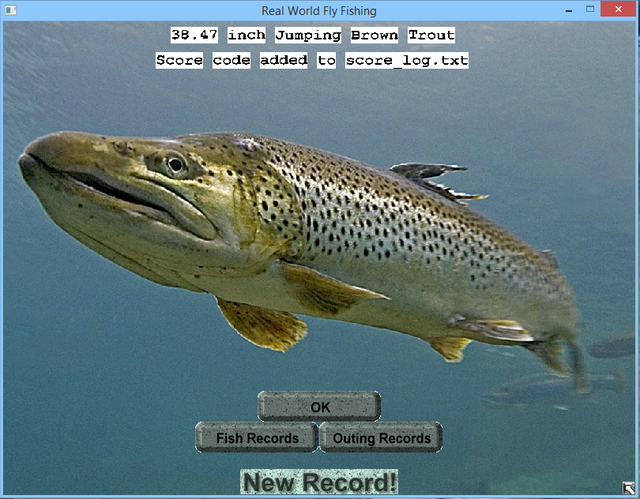 Fish: 38.47 inch Jumping Brown Trout 2 from Sw The Wondrous Stewiake River Nova Scotia; Code: FQDUUTJIBINJU5661HNYPGNDJJOCNTWELJMHADRPISXWDBLLIAEUIFQWJYBXF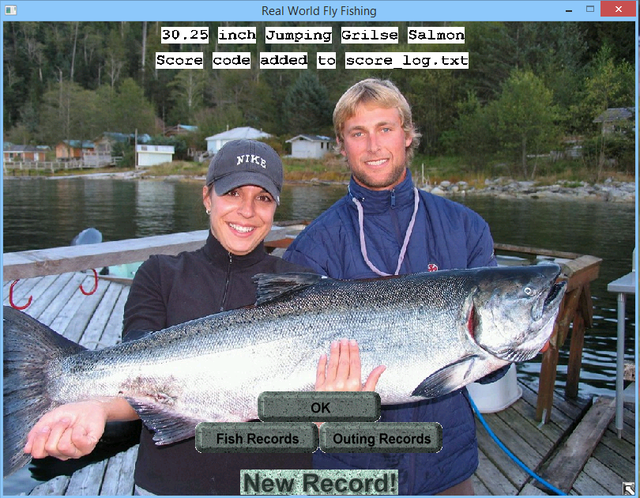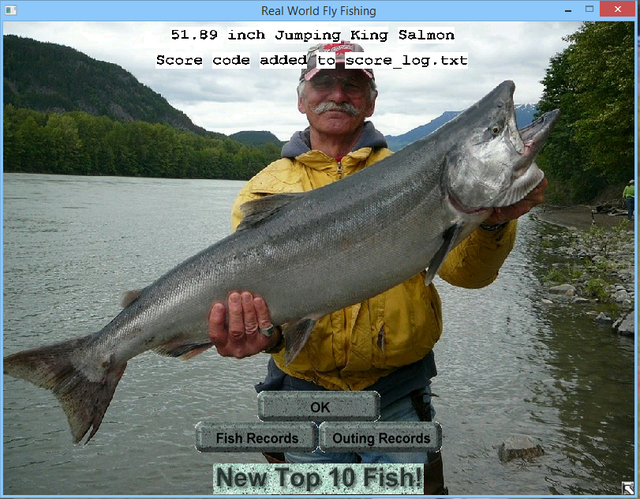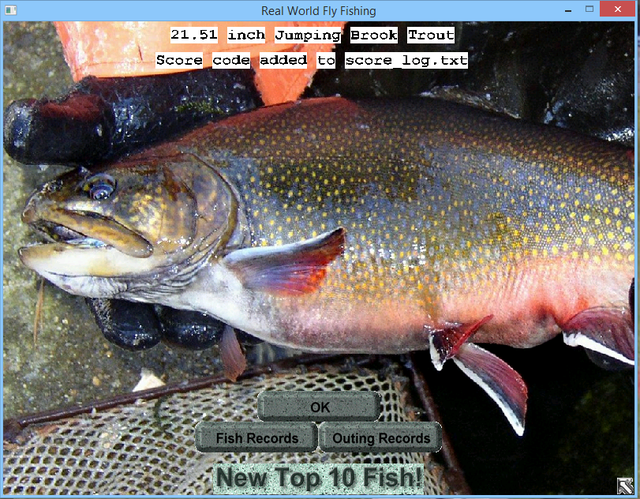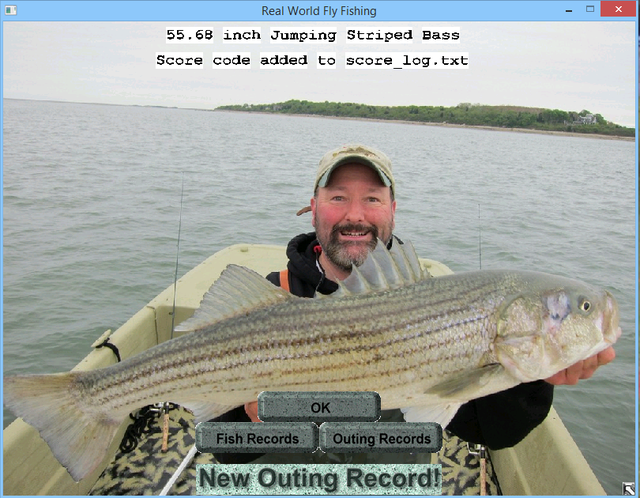 Fish: 22.72 inch Jumping Brookie from Sw The Wondrous Stewiake River Nova Scotia; Code: CEEARHNVRZCXZ4516IHVLJMNKWKVBDWVJCWRKARIDCVVCACVLTVJFTTGDDTBH
Fish: 36.72 inch Jumping Brown Trout from Sw The Wondrous Stewiake River Nova Scotia; Code: UWWDRUENENTYF0162UEGGZIBMQZLBQIMGEXTCWEJWEHFDBLXLOBWDJQHOXCFU
Fish: 30.45 inch Jumping Brown Trout 3 from Sw The Wondrous Stewiake River Nova Scotia; Code: QBTIQLWMOWPRW5723VDHVFEULXINOWYZHNWSEVIESZNUQLFWLVKMJUHFFTAQC
Fish: 42.59 inch Jumping King Salmon from Sw The Wondrous Stewiake River Nova Scotia; Code: CNTFEYQJPYPWA1126YWOOHOGSJUPWUSUEIIWGIMNOTAAERNBWCXEQEAJFLRNX
Fish: 50.69 inch Jumping King Salmon from Sw The Wondrous Stewiake River Nova Scotia; Code: KYWMFTVFSKTHT4872JTKEQEBGDFMOHMRVHVDYVBQLYYXNMYQVIBSESBLTZQRE
Fish: 33.55 inch Jumping Brown Trout 3 from Sw The Wondrous Stewiake River Nova Scotia; Code: KOFUXTJCLGEWJ5156ZYWEPDDFDVBKLWOLTGHOEOPSWTPZFETOIZUSOKFKRFJB
Fish: 34.26 inch CohoSalmon from Sw The Wondrous Stewiake River Nova Scotia; Code: AVLMFHHTLTBQT8202AMREMBWIHWDK@UZUSUOVCVKMOELQLXSHPNKIHHURGJQK
Fish: 35.52 inch ArcticChar from Sw The Wondrous Stewiake River Nova Scotia; Code: DDIOUUACAYEAW2213DUEOGYLVVACGLPQISIHPHAGCEHYKAOCIFCSPLNTTYKMD
Fish: 29.16 inch Arctic Grayling from Sw The Wondrous Stewiake River Nova Scotia; Code: FMBBCIQIZXXMX7428AIMDVDFBVEJRAMLEKQRWUYXTYEMIXHENEYKYIVVKLAMF
Fish: 20.30 inch Jumping Brook Trout from Sw The Wondrous Stewiake River Nova Scotia; Code: TSWRTNDWJIIQN3216VTSIXPFKBVVJLDNESVXFPKYAVJZXYUSXXGBUMRQGILWD
Fish: 37.30 inch Jumping Brown Trout from Sw The Wondrous Stewiake River Nova Scotia; Code: AJEPNBGBDRBAU6377NPXTGDMDBUJRLIVTMPBRUZRMFPPFGAXQROQDBXBYLJQK
Fish: 35.14 inch Jumping Brown Trout 3 from Sw The Wondrous Stewiake River Nova Scotia; Code: XALCIRGUROFTL6921TXZXJWZAIORHITCKUPORKSNQASQDUYAZIJDWWTXPTUJG
Fish: 30.18 inch Jumping Grilse Salmon from Sw The Wondrous Stewiake River Nova Scotia; Code: FAOBJLUQQAXDY5473NLSAPWVXPCXYDZILWMEKECWTPPRFAKJWGZYTCLUIZRZC
Fish: 37.38 inch Jumping Sea Run Coho Salmon from Sw The Wondrous Stewiake River Nova Scotia; Code: VYQHAKOHXLQMI3086MZRQEHQUIHKEDJLDCCAXDPUCYVYUHJMWPFDIOOTXKFML
Fish: 28.99 inch Jumping Arctic Grayling from Sw The Wondrous Stewiake River Nova Scotia; Code: FCCSQLEWSIMUG9794IOYCUCHAWUYOEVJCNBNMDLWAVZNUYMAGEOMEWEHVGWHJ
Fish: 33.56 inch Jumping Brown Trout 3 from Sw The Wondrous Stewiake River Nova Scotia; Code: DAJUOOMVHVRYQ7977YVVHYUTZCRBQNZTKKQAZHZKONPQBMCNKRETUQCNCCDNT
Fish: 29.68 inch Arctic Grayling from Sw The Wondrous Stewiake River Nova Scotia; Code: QNGARHSRWTZHD8650TXMJLLCZVEHITDCFQBEJDEFSICPBPBRCTKYEFAHWEIUZ
Fish: 47.78 inch Jumping Atlantic Salmon from Sw The Wondrous Stewiake River Nova Scotia; Code: EITYIEOTEAQEF0385PAGCLALROYBHVOLOTOUZOMMYQGGCTPZSMEPYGWWGQWHJ
Fish: 33.40 inch Jumping Brown Trout 3 from Sw The Wondrous Stewiake River Nova Scotia; Code: SOOEDYBYPGYZC6173KTLHNMKIUPNYFFVGBAAIRYNFNDKRMCNKYMOMSSQJNVOI
Fish: 28.68 inch Jumping Arctic Grayling from Sw The Wondrous Stewiake River Nova Scotia; Code: KTSQOKLPXELLF5514LGNGDNWOVQCQJIUEONWGDQDPTMTGAKRFVNGYDWRMEKBS
Fish: 35.25 inch Jumping Brown Trout 3 from Sw The Wondrous Stewiake River Nova Scotia; Code: ABBOMTMCXTFMS1892HGHVKHZGIBGVQFBGGPNIUNIBJLEPYIJTPDNCRZICAUTQ
Fish: 40.92 inch Jumping King Salmon from Sw The Wondrous Stewiake River Nova Scotia; Code: AGOKDKOIJBPEO1230IQOMYRUHIKQBGRZVWXCAUYWXOFIVSOQKCQZIGMUHEPZO
Fish: 23.52 inch Jumping Brookie from Sw The Wondrous Stewiake River Nova Scotia; Code: ARIHFBIZHGWYW2860BHNSBYYTCNTMGCYNTQQZTCSXUTBVGBLFKIALTMLTWLWD
Fish: 38.42 inch Jumping Brown Trout from Sw The Wondrous Stewiake River Nova Scotia; Code: RXWGPHEVVDINI5088OMCGLWFVOLRGTPVZXOZMKSZJZCTZVRUCNZQRUVDDWLWD
Fish: 25.32 inch Jumping Arctic Grayling from Sw The Wondrous Stewiake River Nova Scotia; Code: ZAQJDOGAZENUL4428IWOJZYBQVHFPYTZMODTDPUZEUKZHJPXLXEILNCWXNWHJ
Fish: 19.88 inch Jumping Brookie from Sw The Wondrous Stewiake River Nova Scotia; Code: AORDESQYOKKBI5645WZELTMHEBDSWBMBHDXRJTBFIDITLSOVGWKCHDBNBTAMF
Fish: 28.25 inch Arctic Grayling from Sw The Wondrous Stewiake River Nova Scotia; Code: UBLMKTGRZVVXF1827CQDMVJXAOGXMKZLHQGCBYFDLVNEZOEXJHIXUCYLHCHHW
Fish: 26.54 inch Jumping Arctic Grayling from Sw The Wondrous Stewiake River Nova Scotia; Code: PFOOTDPKZHBJO2362CKBWZYKHBXHZMVBAACKQWSCIGTZAAOFUFCCQMYYTOSVN
Fish: 36.23 inch ArcticChar from Sw The Wondrous Stewiake River Nova Scotia; Code: ZJMEVTFVPTIXE1038QLHMYATGISZLQQYHMPYZXXEPTOFJRZCWHXDVYJZYIFBL
Fish: 35.20 inch CohoSalmon from Sw The Wondrous Stewiake River Nova Scotia; Code: XYWJYEDTHRXEI1503BQOKVJSSVSGMTSAEOYFIISGQZVHQVRIIEZJWNWSDJOPY
Fish: 26.18 inch Arctic Grayling from Sw The Wondrous Stewiake River Nova Scotia; Code: ZQNSTKDXLECJP4605CXUFQPILPLSYOQVLBMVTGJJSFRWFJIZXAJDUPPHNXGGG
Fish: 18.16 inch Jumping Brookie from Sw The Wondrous Stewiake River Nova Scotia; Code: VVACQTWPDZCKC8960HSQJWVYFHQKGGTGEMJBHDOYVGLQLAXWQBZFDYKNESIUZ
Fish: 27.08 inch Arctic Grayling from Sw The Wondrous Stewiake River Nova Scotia; Code: HSDJJEBJMHFBK7298ROTLKVRKCRZFKSCCTYUOADBCIYTFOWYEWWMCPARZQNFQ
Fish: 21.51 inch Jumping Brook Trout from Sw The Wondrous Stewiake River Nova Scotia; Code: CLFNPYYMMTUAK7005GRSPCKAXVXGOCETLPSOERDVZNQNHTTKMEHJKUZVRLFML
Fish: 18.67 inch Jumping Brookie from Sw The Wondrous Stewiake River Nova Scotia; Code: BTCCOQSVAYUJR5784IFORGNHZCBSPLLXNLDEMANLDOHUDMQAQLMIQYSXNCHHW
Fish: 18.27 inch Jumping Brookie from Sw The Wondrous Stewiake River Nova Scotia; Code: XRDAOQDXKFWUF8224EHQGCLGXWFOYVJDDJBHORYBMOSPULJTHTWJXWQLPEVRV
Fish: 31.18 inch Jumping Brown Trout 3 from Sw The Wondrous Stewiake River Nova Scotia; Code: ZXFIVMORZEDIS8084DNXORLRGDSDMNQTBLJSGXDXWQMOJCYNYLMDTYVOFBSHR
Fish: 30.25 inch Jumping Grilse Salmon from Sw The Wondrous Stewiake River Nova Scotia; Code: DHCHUFFJDNRRB0556RKYPRIKCRQUEMZRRUMXTPTXRZSHFWKBLCHTJEIUDZAQC
Fish: 36.45 inch Jumping Brown Trout from Sw The Wondrous Stewiake River Nova Scotia; Code: JVZEBVUMHIBCZ0832AQHAJIMOQZNLYJWFYEGQFYBXTBKSRRKWZPIDWTWBTDAN
Fish: 27.10 inch Jumping Arctic Grayling from Sw The Wondrous Stewiake River Nova Scotia; Code: CADQUHLCPCLDC8273JURZZBYVRADDBMUVDZBGRYRHZKLHEGORWPIHPYEETXXO
Fish: 25.98 inch Arctic Grayling from Sw The Wondrous Stewiake River Nova Scotia; Code: GXKBYGDQGCMHT7853WVGFYUOQJDKQWRAHIHKNJEVSSFSSBPYBOVFNYAUYRHAE
Fish: 35.15 inch ArcticChar from Sw The Wondrous Stewiake River Nova Scotia; Code: WQBZEGQGKAYWT8405YOTEAUDRJRGVMCIDAASHTFEGXERPNEWSIAMSPCRKOFJB
Fish: 26.27 inch Jumping Arctic Grayling from Sw The Wondrous Stewiake River Nova Scotia; Code: GFZATJXGVMBPH3544OURVCXYJQGXZNZENHJSVTOLWAWZXUUNFNBWSCTWVSEWY
Fish: 28.75 inch Jumping Grilse Salmon from Sw The Wondrous Stewiake River Nova Scotia; Code: UNQGDEBNHAGOM3554EPVLBOJWDOJY@MODHLOGOJDLECACLBSAFZJZIJMLXSIH
Fish: 33.55 inch Jumping Brown Trout 3 from Sw The Wondrous Stewiake River Nova Scotia; Code: PSFDDUTHRVDOD8115RLYDHDAEBRTTFCAJFKNINFZHAJOOUURALJZETAKSGQPC
Fish: 27.45 inch Jumping Grilse Salmon from Sw The Wondrous Stewiake River Nova Scotia; Code: TJILGWAXVKVKU6618FEZNRMMCOCBNTOOKMRSRHPTQWWLVHJNMOFOZGKNEPFBL
Fish: 51.89 inch Jumping King Salmon from Sw The Wondrous Stewiake River Nova Scotia; Code: IGPUJXGWWUDTZ3165INTFVGEBHLCGABXTQJOUHITKFXDNQVJFSLMAPMOHBVUG
Fish: 33.18 inch Jumping Brown Trout 3 from Sw The Wondrous Stewiake River Nova Scotia; Code: RXWGPHEVVYHPI5088OMCGLWFVOLRGTPVZXOZMKSZJZCTZVRUCNZQRUVDDSGGG
Fish: 34.37 inch CohoSalmon from Sw The Wondrous Stewiake River Nova Scotia; Code: MGZDCGVOPDQLI9268LVNKLKRHPHMCNCKXVTYRKFSVBPNOUUCDEBWYVDTTNPTJ
Fish: 41.02 inch Jumping King Salmon from Sw The Wondrous Stewiake River Nova Scotia; Code: EQWQBDJJJYIHH6767KUMHOUZFXXESPJOEEWIINPVJMKSSUQNPGXAPVUODGHPM
Fish: 37.65 inch Jumping Brown Trout 2 from Sw The Wondrous Stewiake River Nova Scotia; Code: BWBHQHKWMSHOF0031CPFNORBNDRTDHBTPUVDCAOHSFRJMACIORKGLTDVHVKZX
Fish: 51.58 inch Jumping Atlantic Salmon from Sw The Wondrous Stewiake River Nova Scotia; Code: SWRWWGVOVCUBW3865FNSNIGZWDOPJ@APEIBOQRCWICHEZMDTZZGRLHHIHRHVR
Fish: 36.37 inch Jumping Sea Run Coho Salmon from Sw The Wondrous Stewiake River Nova Scotia; Code: ISCWYXBTEDKMG6892SMLWBMQWETXYVGAXEOAHPEUBOLQQVRWXQCYFVEHDRAQC
Fish: 40.83 inch Jumping Sea Run Coho Salmon from Sw The Wondrous Stewiake River Nova Scotia; Code: ZFCFMFIYNWXOH3875GJTPNPGIDOPLVFXEOLIVHFNSZDVOVVDCKRURCGQDHAQC
Fish: 38.43 inch Jumping Brown Trout 3 from Sw The Wondrous Stewiake River Nova Scotia; Code: RJVEKARTLVNZT8111FQSIAJMDJXNDCGZLCVNXKNGCCEKRSBIARKJTUBOZWHPM
Fish: 35.06 inch ArcticChar from Sw The Wondrous Stewiake River Nova Scotia; Code: QYJXUYAZMWFGL9380URBDXKIKPVKRKVASFCSHLIBKOQIAEONFJTINTAXMLSHR
Fish: 49.54 inch Jumping King Salmon from Sw The Wondrous Stewiake River Nova Scotia; Code: UKRBUVJPWCTNG8437HIMWTCZHKXRGBWJFRSHYGIIWNSKAWPCCQBKURXOUMKOF
Fish: 55.68 inch Jumping Striped Bass from Sw The Wondrous Stewiake River Nova Scotia; Code: DXRBFNUSOLILX9453WIPWHAHFUWYTBWNVEVZBOAPFKSFDFDDWXMOBKVFSRPIY
Fish: 19.46 inch Jumping Brook Trout from Sw The Wondrous Stewiake River Nova Scotia; Code: QFVRVLQDPNEKB3266FFVLQQQCULXKXJAKJAQIETVHUGDLHBDNAQWJWCOBZPIY
Fish: 33.94 inch Jumping Brown Trout 3 from Sw The Wondrous Stewiake River Nova Scotia; Code: OFIKAOPMHBYXS4669ZOHZZONMHAJCAICIYELXGQJBSGUGSSHBDVRLKTHVEQEJ
Fish: 36.03 inch Jumping Brown Trout from Sw The Wondrous Stewiake River Nova Scotia; Code: ZEZSAOISDRBJQ2770PBAVKJYGBQYLALASNHRHYNRSOCBCFLEGCJRFNWFUQAMF
Fish: 35.26 inch Jumping Brown Trout 2 from Sw The Wondrous Stewiake River Nova Scotia; Code: YNHUMXCPAHMKW8675TURBRTLTUETMFNADJVQLQHCWAUKKOALYRXTMKASWUUJG
Fish: 30.74 inch Jumping Brown Trout 2 from Sw The Wondrous Stewiake River Nova Scotia; Code: ZJEOREJPPNKWE1038QLHMYATGISZJQQYHMPYZXXEPTOFJRZCWHXDLCJZZCFML
Fish: 34.93 inch CohoSalmon from Sw The Wondrous Stewiake River Nova Scotia; Code: IOTIFVOYBHYZB8649LAZKRBAPQKFAUVZRZSCDHLDNUTOVZNPCTXXRDJYFPETN
Fish: 58.67 inch Jumping Atlantic Salmon from Sw The Wondrous Stewiake River Nova Scotia; Code: JYYJDMMFBFPFG5279QMASRNUUBDOZUZSBDFFGNZXELLSBFDRCOMGOVFUSTDLY
Fish: 21.54 inch Jumping Brook Trout from Sw The Wondrous Stewiake River Nova Scotia; Code: RQVSRRKLYZQBW2690CAPNTHRRIKYRTOXNIRKRBYLFNZCVDJFBCOIIPHVNSKBS
Fish: 38.47 inch Jumping Brown Trout 2 from Sw The Wondrous Stewiake River Nova Scotia; Code: FQDUUTJIBINJU5661HNYPGNDJJOCNTWELJMHADRPISXWDBLLIAEUIFQWJYBXF
Fish: 40.77 inch Jumping Sea Run Coho Salmon from Sw The Wondrous Stewiake River Nova Scotia; Code: EJWDDVPZWCIOE3480RFJZNHRJJYTEQIIWSALOEWQFBHANJZYOVMAOQGGNXZGB
Fish: 31.57 inch Jumping Brown Trout from Sw The Wondrous Stewiake River Nova Scotia; Code: QLKSYSAGVLFAN3439QUGHGGQVOMYQRPBOHMOHMVFKCATDJZBSVMLZMYLKILWD
Fish: 37.66 inch CohoSalmon from Sw The Wondrous Stewiake River Nova Scotia; Code: SMTHRWQPOAFDN4151HQFXIHZEOXEGDJUQSLKGAPNYZBWTOAWAAWBHZQDYSBXF
Fish: 31.27 inch Jumping Brown Trout from Sw The Wondrous Stewiake River Nova Scotia; Code: THUUQWIWTWBEE4497BCTDMHBZHLSVSSOUWCCPQGTIQVXYBHWCHPAWQIZSUPTJ
Fish: 48.89 inch Jumping King Salmon from Sw The Wondrous Stewiake River Nova Scotia; Code: BGMOEAWQBWTBB9833TLQJPIACBZGMRFXFGNBTJZPEUSEPZJODXFLRVQLOVJGP
Fish: 21.30 inch Jumping Brookie from Sw The Wondrous Stewiake River Nova Scotia; Code: QQPOPBKDGELCJ3897ZEVQBPTWOWIWPTYDYTDZLXSHZMXKWOZIHHXFJDFOTAWP
Fish: 51.87 inch Jumping Striped Bass from Sw The Wondrous Stewiake River Nova Scotia; Code: VBJAILGBRFCIB9520GLFJMBCVICNXNMJRAEAUNHWSBSJKNZVBBOIFMUBROCQF
Fish: 27.14 inch Jumping Grilse Salmon from Sw The Wondrous Stewiake River Nova Scotia; Code: KJSGGDHSQPVMO6808CLZYUNYNVNRKUSRTRYSWMECEQZUTTPNYVEIKAFLEFNLW
Fish: 34.94 inch Jumping Brown Trout from Sw The Wondrous Stewiake River Nova Scotia; Code: QWNPBJVGLLOUW5269BMFMRFUPIXBBJZAZWMKFLZKDIGVCYMWNLDUCZZCZFQEJ
Fish: 29.34 inch Jumping Grilse Salmon from Sw The Wondrous Stewiake River Nova Scotia; Code: SANCZQWBGNWMO0104MULVTAPRHVJUPFRXFHGCSTUYQMBJJDBICXHCTYBVGHHW
Fish: 30.38 inch Jumping Brown Trout from Sw The Wondrous Stewiake River Nova Scotia; Code: VIJNGCRTMEBJE3019SYTCNQJIOVGLMNHVPBXOEABOMVAOGIKCMAIEDIJFTHHW
Fish: 27.76 inch Jumping Arctic Grayling from Sw The Wondrous Stewiake River Nova Scotia; Code: HIEIXIPQFTSTB7583XXVZBTUBDMNZOCZDZAXEJISKGLMRPTTXWNOGHJLPOVHA