Hi Martin and Everyone,
Another Beautifully well done California outing from our infamous Martin. Martin did a lot of work on this fast water outing. Beautiful scenery, sounds
and did a fantastic job on some of the currents in a few of the sites. As usual you have to cast and test the currents to be able to catch some of the fish.
It definitely makes it more interesting and fun to fish. I fished this out from the surface to 6 feet deep depending on the sites. I caught over 50 fish
throughout the whole outing. As usual I fished all the sites and caught all 15 of the species that Martin included in this outing. A lot of action, and
at least medium takle shoud be used with some of the large fish that are in this outing. A few of the infamous jumpers threw the hook on me. So again
a very big Thank You to Martin for another excellent all around outing.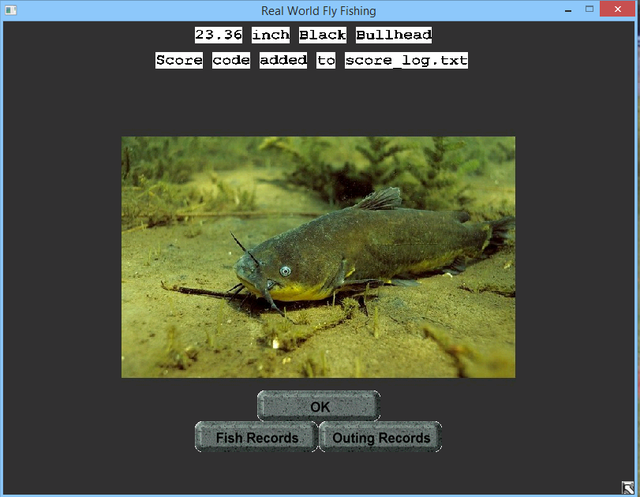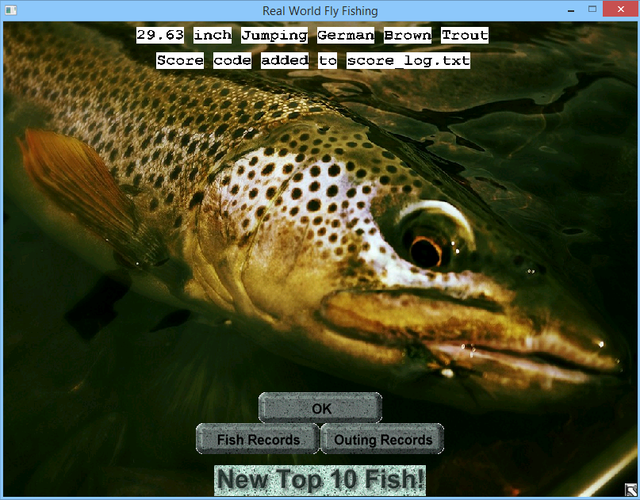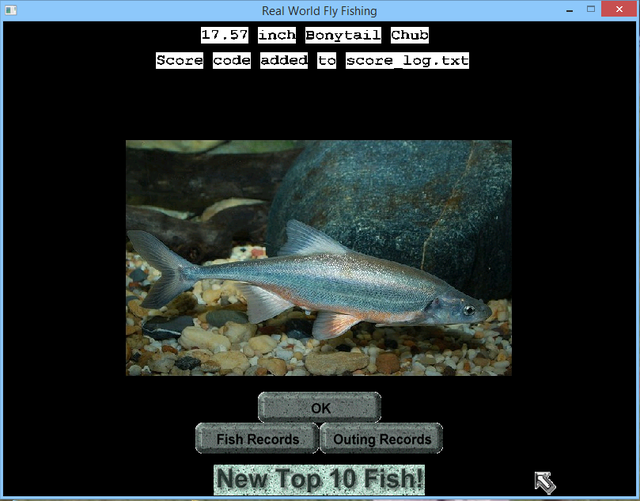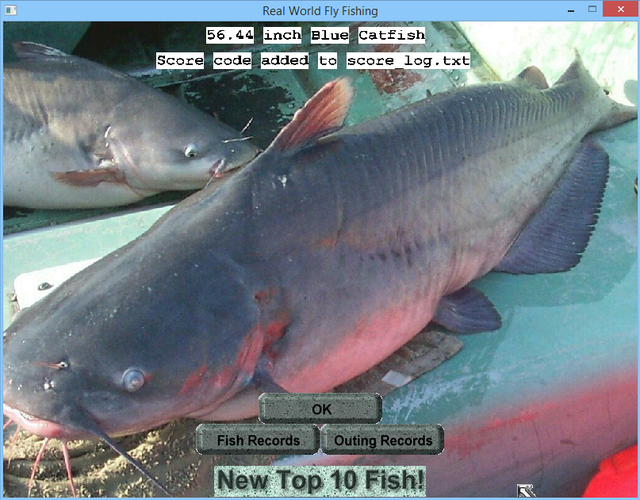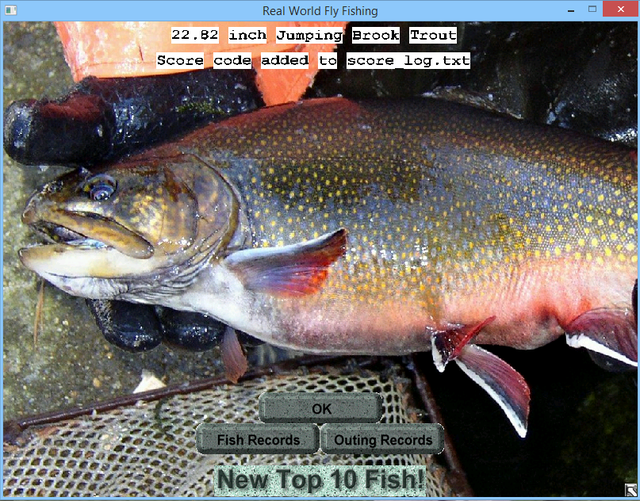 Fish: 35.62 inch Jumping Red Rainbow from Sw The Wondrous Pit River California 1; Code: HLVFYYISQUGMH4809CFWGJFEXEDOPLSEBHBXUJJOZXVZBYQJKELFBXUJNMXXO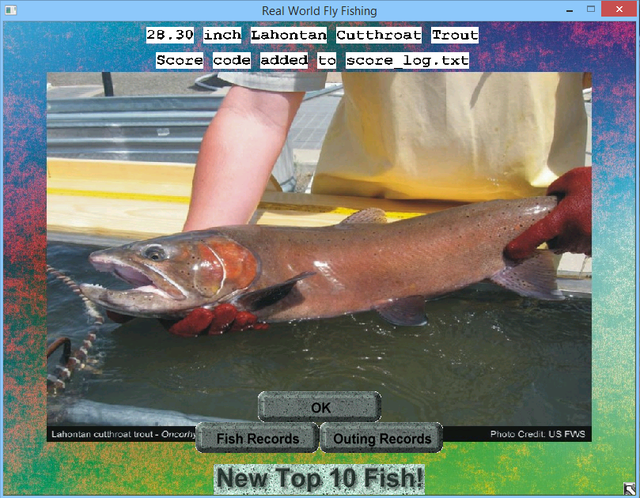 Fish: 33.15 inch Jumping Rainbow from Sw The Wondrous Pit River California 1; Code: LCYVBBOUUNXXY2124QXWQBHQVQPWJHESCOZBDLTIZTRWILNXXZHBOSEUQPXXO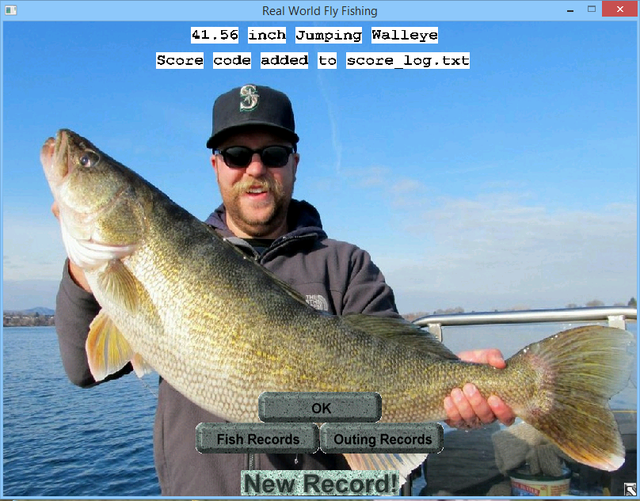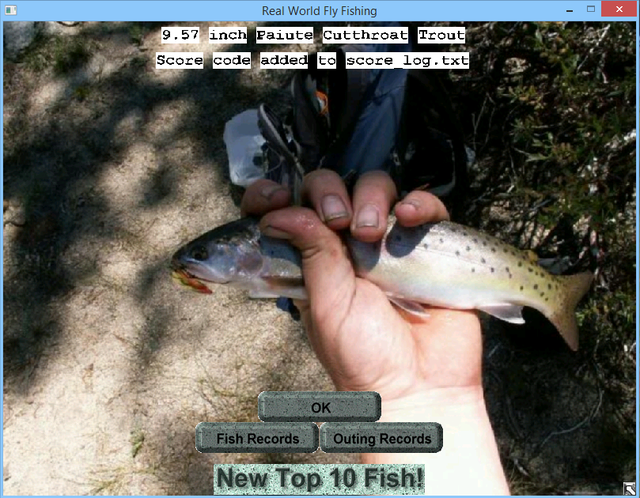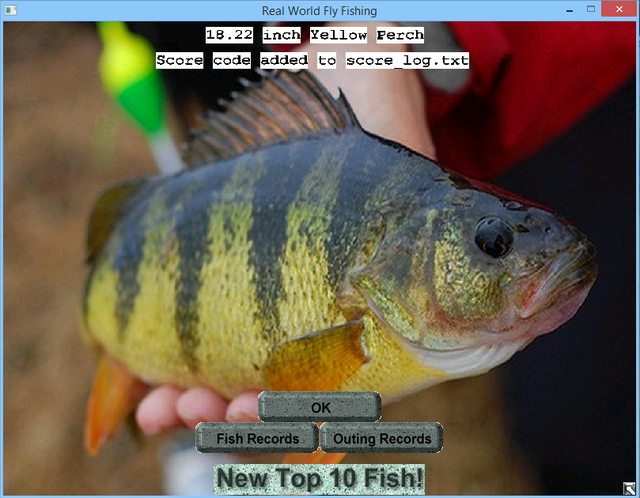 Fish: 20.20 inch Bonytail Chub from Sw The Wondrous Pit River California 1; Code: YWGADMBIWXGQO6285QMAUPMOAQDNPDJYBJHDZYKHHZZMMZWQYUYGRHHNABCQF
Fish: 56.44 inch Blue Catfish from Sw The Wondrous Pit River California 1; Code: RQNREXJCAIPRW2690RDFCTGTIQQYRTOXQJRKRBYLFNZZVYUFIWOICBHVOJEQT
Fish: 25.42 inch Jumping German Brown Trout from Sw The Wondrous Pit River California 1; Code: YBUKWPPNRALGP6920VBNGDMMFWQZAPAFFZRMYILCFRFMZEOYNNXZBYHQXKBMU
Fish: 21.64 inch Black Bullhead from Sw The Wondrous Pit River California 1; Code: YYUQBLSZYQUEW0406TWGWUSREWVWXWFZRDOLBQTZONIAJXYGITOUKJAILBJFZ
Fish: 38.02 inch Jumping Walleye from Sw The Wondrous Pit River California 1; Code: GMZOZAQVQTBHL6022SGFPUMMNXZHKDZCZVGPPKZQAMROBZNCNSMEBJZELGNAL
Fish: 8.76 inch Paiute Cutthroat Trout from Sw The Wondrous Pit River California 1; Code: LLSICYEPJBUSR9723YMQUZJRDDAYN@TQEQLGRTONKSVJJUYCIIIPIZDPSAUVK
Fish: 18.21 inch Jumping Brook Trout from Sw The Wondrous Pit River California 1; Code: XUBEQGVZDYIVL3341JOZNKXXTPPOMRAZBQUOERZOBFCUDUGBNCUZSMBJGXWNO
Fish: 39.03 inch Jumping Walleye from Sw The Wondrous Pit River California 1; Code: PBNFXDWZWSLAJ6020KIFZGMXIDTPZRLAXCYUMFHLLLIMFYVYZUWBTTDPWRXSJ
Fish: 34.23 inch Jumping Red Rainbow from Sw The Wondrous Pit River California 1; Code: GXCLURDQHLJKT7853LYWUYTQHRJKOVRAKMHKNJEVSSFPSWAYIIVFNTAUZQEWY
Fish: 21.00 inch Black Bullhead from Sw The Wondrous Pit River California 1; Code: TALFFDSPWAYFB1008MSWZTRWDJXHHBSQKTFEUZUOFERDUMKAIQMAHQCSCNRZC
Fish: 25.19 inch Jumping German Brown Trout from Sw The Wondrous Pit River California 1; Code: AMDLOSYHNGNOB3424HAOQOGFJKSJFHYAUYIBHUSFBOZUOPXFDRUONWIZSXVRV
Fish: 25.52 inch Lahontan Cutthroat Trout from Sw The Wondrous Pit River California 1; Code: RLTRYGQPLSJEB2332ITYTFPYHQPWLVCABNKVZBWYJINVOMGZSJAEMJCBKVXSJ
Fish: 26.00 inch Jumping Mountain Whitefish from Sw The Wondrous Pit River California 1; Code: SCBUGQGCHBPSV4425EZZMZFCMWTSCQTSQZWOEJUMFWOUGCRSAUNCXMZPQPZJM
Fish: 57.23 inch Flathead Catfish from Sw The Wondrous Pit River California 1; Code: FXRHFEZTYVFBF8050ACBXYBLMXNMBREKACJENUCCLMSLHOEAPNPTRNEEZOSSC
Fish: 27.90 inch Jumping Mountain Whitefish from Sw The Wondrous Pit River California 1; Code: VJMABTATWKWUV4115JYMWQNRJJBXTIPLGHFOCNSFVYWRARLJFXITYVSTMCPIY
Fish: 19.87 inch Jumping Brook Trout from Sw The Wondrous Pit River California 1; Code: DYUGAWCIWKCPW2659NRIIKGPHXUQT?YJGFZQPXRLFNBWOIGUAHUZUUFQYZDLY
Fish: 40.50 inch Flathead Catfish from Sw The Wondrous Pit River California 1; Code: IVPAMIREPZXYM1238PUMDJQHTXDXOTWXVMOZXPXIQFWDZEOMKZIWALPFTNDLY
Fish: 25.51 inch Jumping German Brown Trout from Sw The Wondrous Pit River California 1; Code: YARFCGGHHRKEY5824TDKJANGMKQHSTGBXHFVKATGXGXSOWEZZXPWICXORAHPM
Fish: 17.57 inch Bonytail Chub from Sw The Wondrous Pit River California 1; Code: YAJGGECIHJLKY5824TDKJANGMKQHSTGBXIFVKATGXGXSOWEZZXPWICXOQSSSC
Fish: 26.86 inch Jumping German Brown Trout from Sw The Wondrous Pit River California 1; Code: VPCBMTLQAVFWP6496TNWKGEADDVQZDVNLYQVAVMPRGQPSTJHKSDQNDOQVCFML
Fish: 27.06 inch Lahontan Cutthroat Trout from Sw The Wondrous Pit River California 1; Code: JYAEBSTOAANWG5279FPQHRMWLJJOZUZSEFFFGNZXELLPBAORJIMGYMFUSGFML
Fish: 48.42 inch Blue Catfish from Sw The Wondrous Pit River California 1; Code: ETFMQAASDXWCN1114PCVWWGRBQPEIMZKCTPHYVQRQEUWBDNUCOVYKLXMUOCQF
Fish: 41.56 inch Jumping Walleye from Sw The Wondrous Pit River California 1; Code: PPGYBDBBGKPJX3078AHNLZYKZQNSBHMDGBSOSNMDSIYVFBTJARLAKTPEDLILE
Fish: 31.18 inch Jumping Red Rainbow from Sw The Wondrous Pit River California 1; Code: RCCQMJGZPTLJI5722BEFPHVFRCEUPEGTZPYQLTBTYQBPNVVUHAHJCGVGKJCQF
Fish: 28.30 inch Lahontan Cutthroat Trout from Sw The Wondrous Pit River California 1; Code: BYRUDNJSOTSBN4052GSLXTWMRKICLIXUFOKLEAPZZTBUKTPYOKAUWIXJRNVUG
Fish: 19.90 inch Jumping Brook Trout from Sw The Wondrous Pit River California 1; Code: HECZAIWSCJNQE0242QKJNQIXLXCVCUSGWTEZAAXAVDAHWGIUJTHFMKOCOAQJO
Fish: 33.49 inch Jumping Rainbow Trout from Sw The Wondrous Pit River California 1; Code: SYFODGFHWUFGM7886JQQXOMKAKGYZAWPUCQWSILOPQQPWOIJYSWNWWJWSIEWY
Fish: 40.60 inch Jumping Walleye from Sw The Wondrous Pit River California 1; Code: PPGYBDBBGJPNX3078AHNLZYKZQNSBHMDGYSOSNMDSIYVFBTJARLAKTPEDLILE
Fish: 16.58 inch Yellow Perch from Sw The Wondrous Pit River California 1; Code: IYTERGXGHULNS6375UUWTRUZQQUQEQMUUUHGNXYEFXGLISATQNGVLKAMLBJDE
Fish: 35.07 inch Jumping Red Rainbow from Sw The Wondrous Pit River California 1; Code: QWNPBJVWLMLLW5269QPVBREWGQDBBJZACXMKFLZKDIGSCTXWUFDUCUZCAQLES
Fish: 39.96 inch Jumping Walleye from Sw The Wondrous Pit River California 1; Code: IHAZEGPXFRELY4260YNMRYEMDKJUMDVCEIVFIQSPJIXTZCQAICTPAPVQPSTAR
Fish: 33.15 inch Jumping Rainbow from Sw The Wondrous Pit River California 1; Code: LCYVBBOUUNXXY2124QXWQBHQVQPWJHESCOZBDLTIZTRWILNXXZHBOSEUQPXXO
Fish: 35.62 inch Jumping Red Rainbow from Sw The Wondrous Pit River California 1; Code: HLVFYYISQUGMH4809CFWGJFEXEDOPLSEBHBXUJJOZXVZBYQJKELFBXUJNMXXO
Fish: 16.48 inch Yellow Perch from Sw The Wondrous Pit River California 1; Code: RYBKQSQKDQJEY8183FUVAOUNFQJAEOJRKRSYASKVRCDKLGULFXHTJUFGMNETN
Fish: 9.57 inch Paiute Cutthroat Trout from Sw The Wondrous Pit River California 1; Code: IUWVADGVEUFCN8113NPJGHJBACLGGOCBNPDIJHFMRCNJNOWMOIAMHOYDOGDAN
Fish: 56.25 inch Blue Catfish from Sw The Wondrous Pit River California 1; Code: LGAELHOLYMLZV0365PCACLRNDDYOHBPTIMDZZUEZWNCFDHKERDUDSGYDOQEWY
Fish: 27.80 inch Jumping German Brown Trout from Sw The Wondrous Pit River California 1; Code: ENYMZUQDYRYIB9621FNLAGQQQWOLCJTJGSWBSNOAUVAHIBPXPTRBKZJQKBUYV
Fish: 22.82 inch Jumping Brook Trout from Sw The Wondrous Pit River California 1; Code: WOFSLRKNHVHPE4274VDNCVPRFKZXMSGHNQLKNCWMYJDSSKMGPEKRXUBWYVPOE
Fish: 40.36 inch Jumping Walleye from Sw The Wondrous Pit River California 1; Code: GGKNOAFSMJCJY4660QRMAEDEUCGOXJTIVXVJJCFHWDXQJXPFAXJHSCDHCVAQC
Fish: 31.52 inch Jumping Rainbow from Sw The Wondrous Pit River California 1; Code: JDETBNOSVUSKO5723DEDCNLUQQWAKOYZITPNXPIRBCROPFHRZSUHRZFYPDTDC
Fish: 47.30 inch Flathead Catfish from Sw The Wondrous Pit River California 1; Code: FYCMZMAZHMHTW9155CHECBIRXJNEJOYGIQVVBCUYTPTFTWOZLWXWJSOPFPGEM
Fish: 36.30 inch Jumping Walleye from Sw The Wondrous Pit River California 1; Code: JIJPSEYMPCZJC4089MOKTAVXRPXBHMCWERWCPOLEQZLSWZVYQFHLFWRSTNQCO
Fish: 23.36 inch Black Bullhead from Sw The Wondrous Pit River California 1; Code: XGSCZWLHUNOVX6494SPZAZLKLCVLLBZEKLAUYSUWUAMLVRHYLXFASQPUAEJGP
Fish: 26.50 inch Lahontan Cutthroat Trout from Sw The Wondrous Pit River California 1; Code: MEUMIONIOLWCB5047XVXPGEHUQVDMMGJKPEQPSETONFOQRDLAALBCSBYJDSHR
Fish: 18.22 inch Yellow Perch from Sw The Wondrous Pit River California 1; Code: FNGOAEBHPVYDO8324QIFXYANLQCBXVGHPCUIKDQTBJNDUIKDIOGVOFNYTZNYQ
Fish: 25.15 inch Jumping Mountain Whitefish from Sw The Wondrous Pit River California 1; Code: LFXSDKGQEYKEE7249VFXXJTIKJYXZFVPAZSALLMDOKBLRZZMDNMAJNPSJJCFU
Fish: 16.68 inch Yellow Perch from Sw The Wondrous Pit River California 1; Code: EPNDNWLMZQJSQ3642IPJKMWUUDFMSKPJWJLRUFYABBBVGZJNZSHXDBCDYLTAR
Fish: 27.75 inch Jumping Whitefish from Sw The Wondrous Pit River California 1; Code: ASTUASJBSTPGN3985SPGMEWGCWTLKBEUZQBHFCUWXXTSGSWCIUQLTQWWCDMXA
Fish: 35.86 inch Jumping Rainbow Trout from Sw The Wondrous Pit River California 1; Code: YVLNMXFDGLITQ5160OPXPMOIHDDWH@PCTRWELQSEHWYTAJLZCEQWVXPKUCQCO
Fish: 16.77 inch Yellow Perch from Sw The Wondrous Pit River California 1; Code: DNBHFHBJGLTXN0727CRIDHYLNDRNPFFSOSGDZYNHNHNCPTTZWRLQPTEZMVBJK
Fish: 29.63 inch Jumping German Brown Trout from Sw The Wondrous Pit River California 1; Code: UHAXSEQKDHFPA3390CADPLYILJNQQEFMGJSIHGHMHVIZRDNUCEDMZRMPBRTDC
Fish: 20.48 inch Jumping Brook Trout from Sw The Wondrous Pit River California 1; Code: HRTOKYSFUZNEU4193EMGCHNNJQFHDNYXXXMDARLXVXQOTBPGXZOCRNQOWCSIH
Fish: 18.25 inch Yellow Perch from Sw The Wondrous Pit River California 1; Code: WQVIHTFBJJYGT8405YOTEAUDRJRGTLCIDAASHTFEGXEOPIPWZCAMIOCRLZBJK