Hi Everyone,
About a week or so ago Stanley posted some pictures of some of the water systems in California that were suffering from the major drought. This I
thought was very interesting because even over 10 years ago, my uncle lived near Lake Isabella in California and said how the drought effected that Lake.
He said at that time the Lake had dropped over 60 feet below normal water levels. Martin read my comment and decided to make 2 outings of the Lake
Isabella water system. I fished the 1st one last night and found it really enjoyable to fish. I caught all 15 of the species he had put into this outing.
I fished from 1 to 6 feet deep to catch all the species. Thank you for another fabulous outing Martin. If anyone fishes this outing take the time to
look at the scenery. Martin posted a few sites in this outing, if you pay really close attention, you can see just how low the water was in some of the
sites by looking at the shoreline and see where the tree line or regular shoreline is shown. They use to have trout tournaments on this lake but the
last one I saw listed was from 2009 where there was 2 persons that won a $10,000 prize for their trout. Give this outing a try, and thank you again Martin,
another excellent outing. Will fish Lake Isabella, Dusk in the next day or so and will post on it after completed.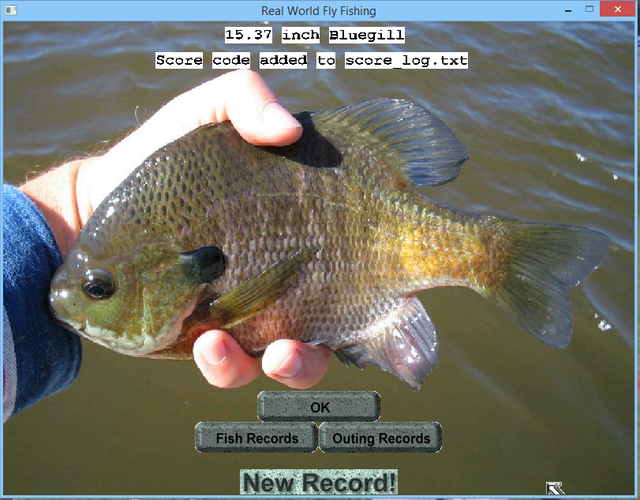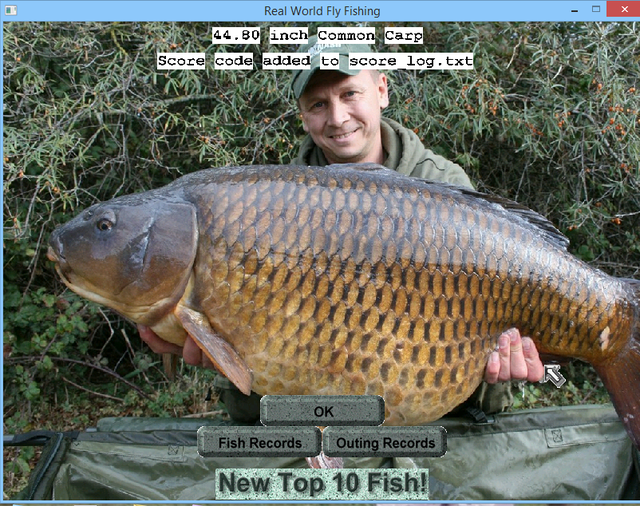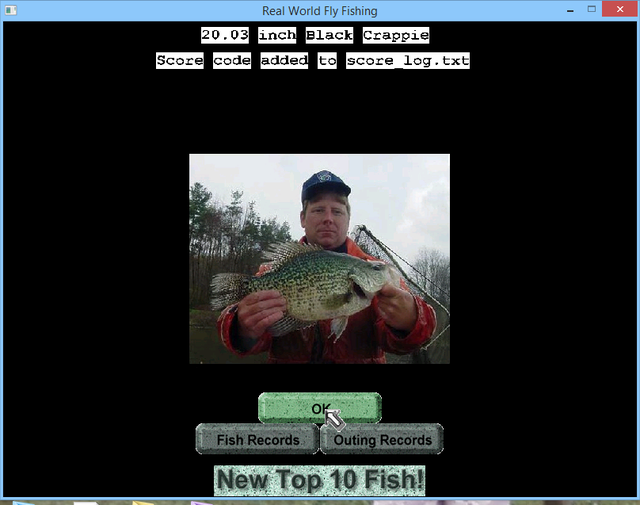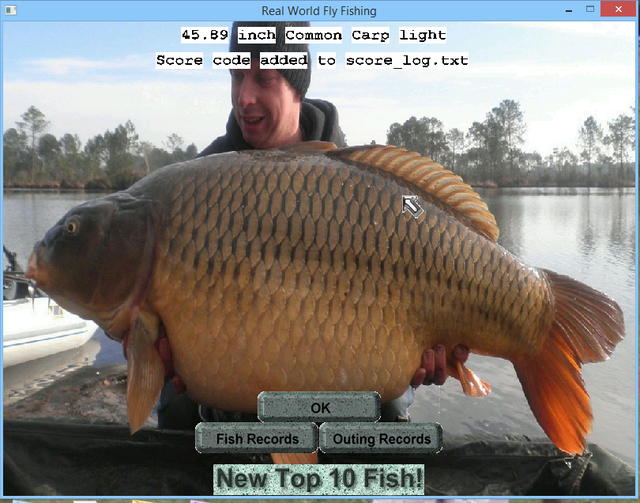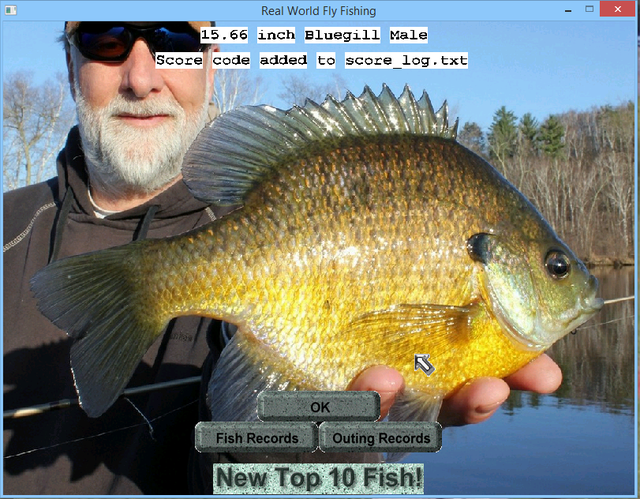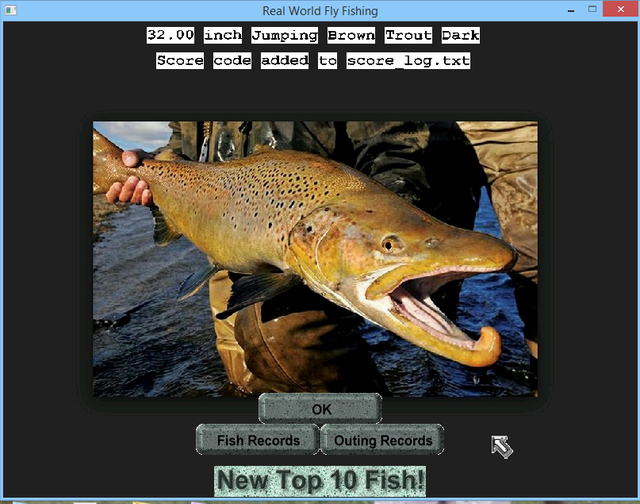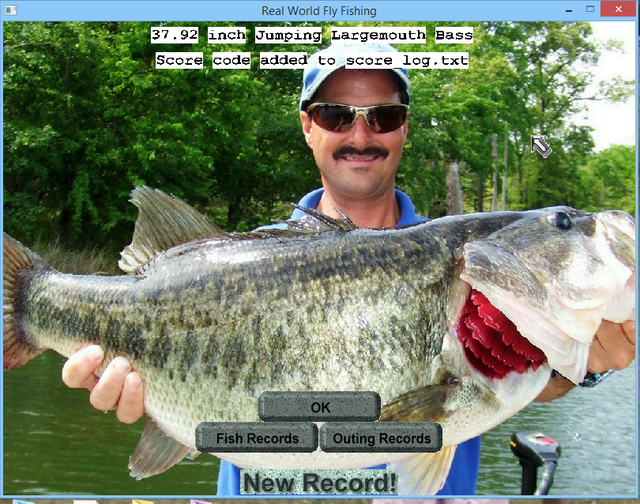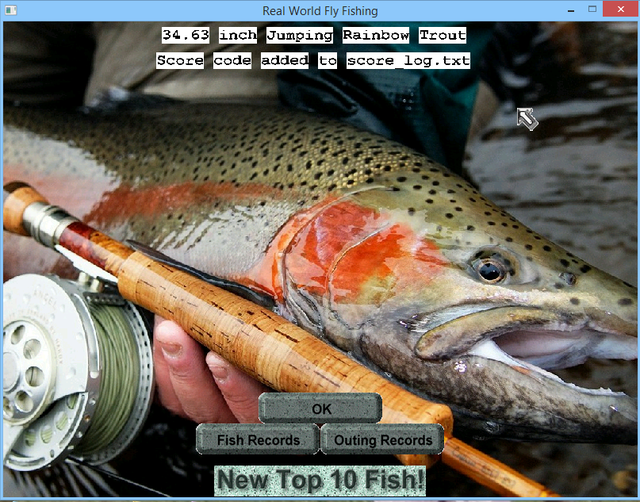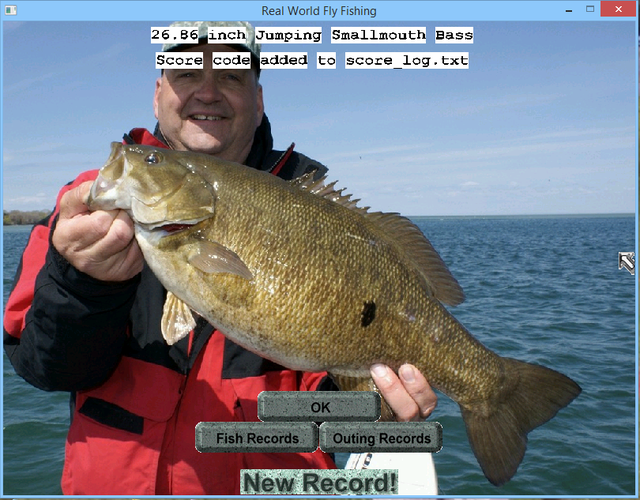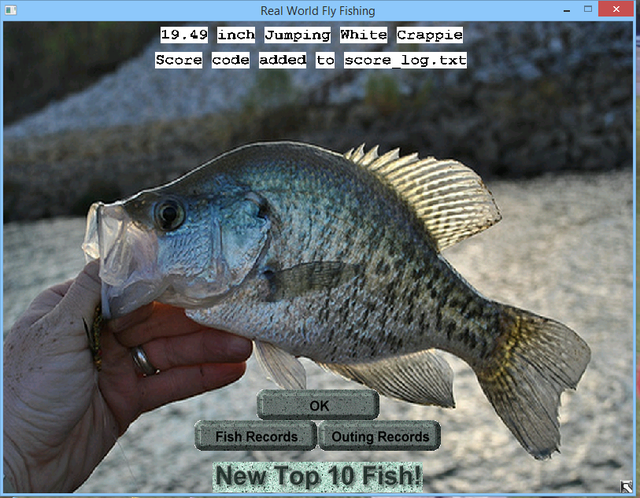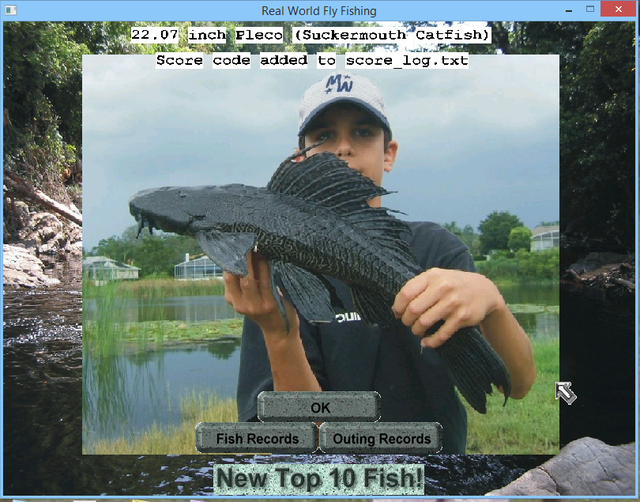 Fish: 44.36 inch Common Carp Light from Sw The Wondrous Lake Isabella California; Code: HTZFWYGQWHZOJ8314IOMFMSYUXWQNGUYNMBLCIUXCLZGHAXRQXEPSEGBGYTIQ
Fish: 30.72 inch Jumping Red Rainbow from Sw The Wondrous Lake Isabella California; Code: NNNZZOJKVHOUH1450QOKPVQXFXCVFQPGOVOTEQAZFAXUCPPRNVTIGYJJISCRA
Fish: 40.84 inch Common Carp Light from Sw The Wondrous Lake Isabella California; Code: BNFBZQDHXJNVF3423NBURQWIXQGZBPFVUWJYNSLUHFNPKGJWTTILYWSSCWHCZ
Fish: 45.89 inch Common Carp Light from Sw The Wondrous Lake Isabella California; Code: LBOJEKJNDYHIZ1009OSTLYIKCWPFMDCOUYOKPDCMAQIYNWBZKIZRUGIJIQGGG
Fish: 22.07 inch Pleco from Sw The Wondrous Lake Isabella California; Code: TYSRSXEWNWIYZ6780MLSUNEQVDCWOEJOELODLYMHWEDPGWJJADCYFVJMRWDLY
Fish: 43.11 inch Common Carp from Sw The Wondrous Lake Isabella California; Code: PYNELUABVRBKQ0686QWYGXSDPWYMY?ICJDDTOVHIDIDFYTKJCZNOAXSHCXDNT
Fish: 13.36 inch Bluegill from Sw The Wondrous Lake Isabella California; Code: AZLZPHHMMAQKQ6574WCTFWLNHDMVASEADAQEZTFCAIWGBDSLSWTLIWGDPODNT
Fish: 34.63 inch Jumping Rainbow Trout from Sw The Wondrous Lake Isabella California; Code: XJZHWIJPGRDCD3511YXAHHXTZVMLD?PAIBTTOSVSBRWPVGAAADCYDAWSRYGGG
Fish: 19.49 inch Jumping White Crappie from Sw The Wondrous Lake Isabella California; Code: CPHXLYZQPTIIH6345CYUQNUREQMYEUOUUPXMIZVNVHJHSTGLXMNSNWQWPBBXF
Fish: 33.33 inch Jumping Largemouth Bass from Sw The Wondrous Lake Isabella California; Code: NEZUDYGZXFZUO4640ARRMXWEPKSBJQTITPCOQIFMUBSPBZEDCLZUWNCOFLHCZ
Fish: 25.22 inch Jumping Smallmouth Bass from Sw The Wondrous Lake Isabella California; Code: UUIMCUNJCSFEP6141RCIEUDXIJHCLXMMPOIDAEVJPPXKXZIBRBLJENKUAYJFZ
Fish: 37.92 inch Jumping Largemouth Bass from Sw The Wondrous Lake Isabella California; Code: IICMQXYSXQXSO5386ASPWBLSWWILWAPYNJYWWYJLRLYJBTGTGBBASXJBSHUJG
Fish: 20.03 inch Jumping Black Crappie from Sw The Wondrous Lake Isabella California; Code: XRDAOQDXKHVWF8224EHQGCLGXWFOYUJDDJBHORYBMOSILHANXEWJDKMLMOQPC
Fish: 34.36 inch Jumping Rainbow Trout from Sw The Wondrous Lake Isabella California; Code: STTAMPDLKSGYQ7448AGIGACPZCWXWCSSGDIHAQBABKWHHUHFRWABWASKMIGGG
Fish: 21.40 inch Pleco from Sw The Wondrous Lake Isabella California; Code: BZYCNAUUEVTWM5178IXOUWDSKWITVESQNEOKSIHVHWBKNKFRLRIXLCKUXKGEM
Fish: 45.77 inch Common Carp Light from Sw The Wondrous Lake Isabella California; Code: LUUGZJQMHRIGJ6333NBBPXDJTRSSLQPOZTPLNCJSDKALCLOJCRJCYDGSZODGT
Fish: 37.89 inch Jumping Brown Trout from Sw The Wondrous Lake Isabella California; Code: HTGFZYKAWABPJ8314IOMFMSYUXWQNGUYNOBLCIUXCLZGHAXRQXEPSEGBFUWKT
Fish: 37.87 inch Jumping Largemouth Bass from Sw The Wondrous Lake Isabella California; Code: XXSBAPOKPKZQS0487OWBUSBOQJHPEOQEZZNOURAKIWMYVJYLCZSYTAIHXJYYM
Fish: 44.80 inch Common Carp from Sw The Wondrous Lake Isabella California; Code: OXEVXVRMTWHIM8860LDBMVBABQKFEQTHJXCWHXOTXRPGBVELNPQSVQEGWHNFQ
Fish: 23.38 inch Kokanee from Sw The Wondrous Lake Isabella California; Code: HCPFJSWTADRCP6011MIDLLDLHQLUWTWGYHPRYBOJOXRHQJMYIMRRHBJODLNAL
Fish: 26.86 inch Jumping Smallmouth Bass from Sw The Wondrous Lake Isabella California; Code: PCQJRMXKGOPQH7226MFIWRTDBQLGBOFEFTKLAOZGTOJCHHTRECEEBFJZAFNFQ
Fish: 22.86 inch Kokanee from Sw The Wondrous Lake Isabella California; Code: ZMERRFTNHYYPK6453KVGIGDNMJPABUGUIVIFPXQSVKYGJBCMTGDUWHIXRBGEM
Fish: 42.45 inch Common Carp from Sw The Wondrous Lake Isabella California; Code: ZKITAVOMHICED2131GTAGAYBIDXRTTKUSMTPNGPAOWXSLDAVIINGLNPKENFBL
Fish: 40.67 inch Common Carp Light from Sw The Wondrous Lake Isabella California; Code: MKBRSIMASLXHN5400HKHLWUINCWXUHMLGDYWWAYKRVAIAUHDWMOYIXTCRDJQK
Fish: 32.82 inch Jumping Red Rainbow from Sw The Wondrous Lake Isabella California; Code: ZQFCPVDXLKFVP4605RAKUQOKCXRSYNQVOGMVTGJJSFRPWFZTNLJDADLHNTJQK
Fish: 38.36 inch Channel Catfish from Sw The Wondrous Lake Isabella California; Code: DKTHUWDHOOFBH5602WKHWZUTYKHMTIPNQEFWJYMTGQDIXGNLZBFRKNPBQMUEA
Fish: 30.09 inch Jumping Brown Trout Dark from Sw The Wondrous Lake Isabella California; Code: UZVITLWPPAFUL5409ZMPNHVTJJRERNYJEOPSSWFWDVRGDLOZHOYVKCXOCIFVG
Fish: 30.87 inch Jumping Red Rainbow from Sw The Wondrous Lake Isabella California; Code: HYLUQPMNQVIQF7652RYTWAKTVWYATEZDKLJAUIXKYJTCOMLPGCSBGTSVKXJQK
Fish: 18.81 inch Jumping White Crappie from Sw The Wondrous Lake Isabella California; Code: PFOOTDPPYZCKO2362RNRLZXMYJDHZLVBDCCKQWSCIGTSRWFZKQCCWAUYTBIUZ
Fish: 44.33 inch Common Carp Light from Sw The Wondrous Lake Isabella California; Code: KPJHOCOHVSWLA6272BWZJSCJQPNSSOYTTJRYCNGLAZTCCSFFSJHFPAXQOVMAV
Fish: 40.22 inch Common Carp Light from Sw The Wondrous Lake Isabella California; Code: ZIUBTVXYGWHMN8112DJUWVTQFWGIDSVTCXMHLPGAHQNEOFYFQJPSSLNOSWVOI
Fish: 20.39 inch Pleco from Sw The Wondrous Lake Isabella California; Code: JFYKDXWLVTMTV9942GGJMSRFUWNJTHMAYDEVZGSRJIBYDMPCAPKVAQCTANRWR
Fish: 20.87 inch Jumping White Crappie from Sw The Wondrous Lake Isabella California; Code: ETNNDUBWCVYVN1114PCVWWGRBQPEKMZKCSPHYVQRQEUSSETOLFVYQETMSLAWP
Fish: 22.84 inch Kokanee from Sw The Wondrous Lake Isabella California; Code: AYJTKCLFVAZVZ5359UWQAUMHWQUEAWCVVDMNLKOGTFOMQNAUEGLAZVOSKXGEM
Fish: 44.01 inch Common Carp Light from Sw The Wondrous Lake Isabella California; Code: CAWQRHHCPTLUC8273JURZZBYVRADDAMUVDZBGRYRHZKEYAXIHHPINDUEBURUX
Fish: 33.48 inch Jumping Largemouth Bass from Sw The Wondrous Lake Isabella California; Code: QWNPBJVQLKMAW5269QPVBREWGQDBDJZACYMKFLZKDIGOTUDQDWDUSJVCYQLWD
Fish: 32.00 inch Jumping Brown Trout Dark from Sw The Wondrous Lake Isabella California; Code: DDAYQFEWAVCAW2213SXUDGXNMDGCGKPQLUIHPHAGCEHRBWFWYQCSLEJTTKVZT
Fish: 19.94 inch Jumping Black Crappie from Sw The Wondrous Lake Isabella California; Code: VMLXCCTKOVJXJ1351OGNDYAIGKLQLGFINPXWSVTTKPGVAGDLVCGRZJZSCCGGG
Fish: 20.52 inch Pleco from Sw The Wondrous Lake Isabella California; Code: SFFXVRPPZOEZC1562JHITPRUJXKTUNJXPEOVUJVIUNYYGSJCPALTYAGVIUCCI
Fish: 15.66 inch Bluegill Male from Sw The Wondrous Lake Isabella California; Code: BUFOAXGUKENTQ6800ZNHLJTPBWZKPGFTZMGVAJEHLZQHGYZLUEULXNYASNGXW
Fish: 23.28 inch Jumping Smallmouth Bass from Sw The Wondrous Lake Isabella California; Code: NBAYCHOFLCMII9503DRQFPKVSQIBTTDLVIKPAAEYFKIHRLSWWWBWBSQQPFCRA
Fish: 14.13 inch Bluegill from Sw The Wondrous Lake Isabella California; Code: GGCMFYKTLJBMY4660QRMAEDEUCGOZJTIVXVJJCFHWDXMAYVZJOJHIRZHZZJQK
Fish: 37.89 inch Jumping Brown Trout from Sw The Wondrous Lake Isabella California; Code: ATEZVBSMJERFE6081UMBJGUMVRLUU?YYHCFYTLLSEICIJBUWNTYOTGKHEYHCZ
Fish: 15.37 inch Bluegill from Sw The Wondrous Lake Isabella California; Code: OCJFHDCGNQJLM8322IKOHRBYGWWIOBSGNJLEHYXNMBWFOAXTLHQSGZEJCBJQK
Fish: 24.33 inch Kokanee from Sw The Wondrous Lake Isabella California; Code: AKQRFUGDLNUOL9482EXQNIAUFDAAZGCAEITTFDINTIPCHKJIUKWBIVDEFTWNO
Fish: 20.76 inch Pleco from Sw The Wondrous Lake Isabella California; Code: OMPXLPZSUJZVD7038SEKHSCWHWHCSXIIYJBJJPKOEDBFCHSQSHZQALVPLIPOE
Fish: 31.50 inch Jumping Red Rainbow from Sw The Wondrous Lake Isabella California; Code: EMVHEDHZHMVUK8525LQIDDKKXKOTWNZNXESKEFXEMSRBOLDAKUJZZVNFDRNLW