Hi Everyone,
Haven't posted on the forum recently been really busy with this spring like weather finally. Decided to fish another of Martin's newest outings and
really enjoyed it. Caught 15 of the 16 species that was put into this outing. Martin did another excellent job with the currents, sounds and definitely
some excellent scenery. As you can see with my caught list I had a lot of fun fishing it. For most of the fish, you will need at least medium
tackle. There are a lot of fish that are around the 40 inch range or bigger. Another one of Martin's outings that you should try. Just sit back and
enjoy.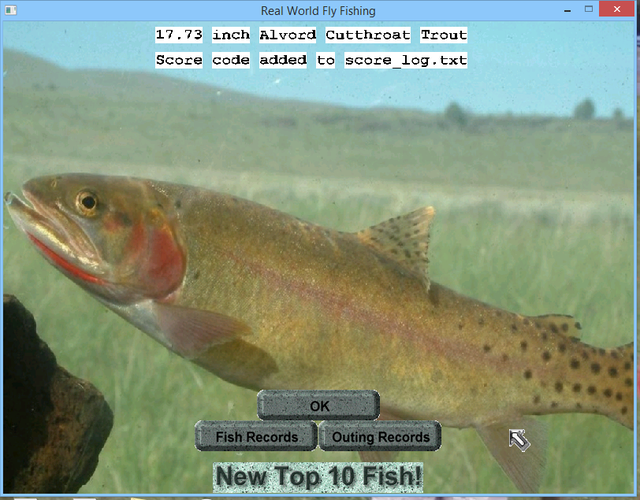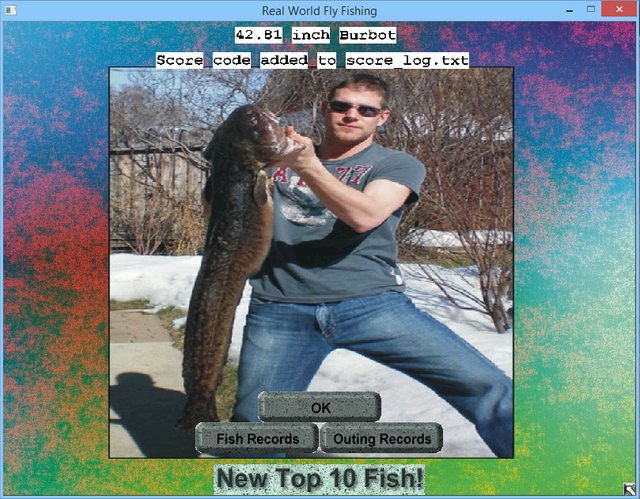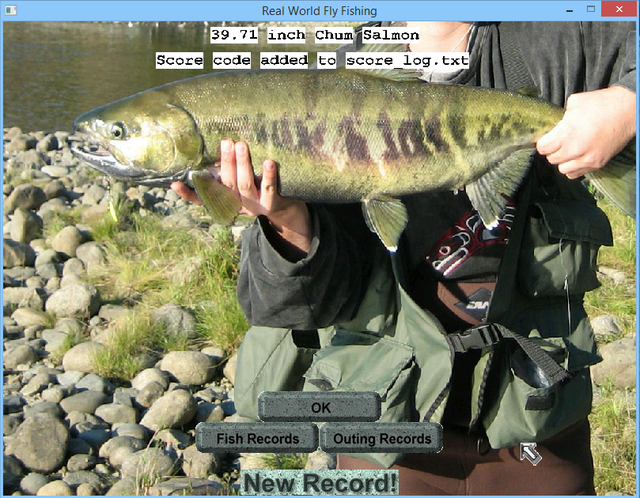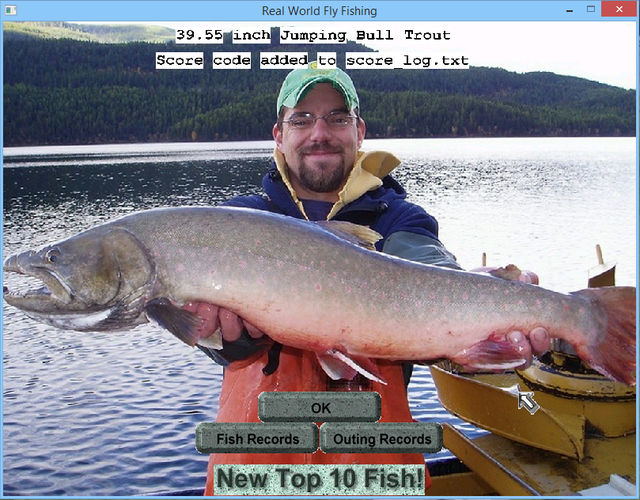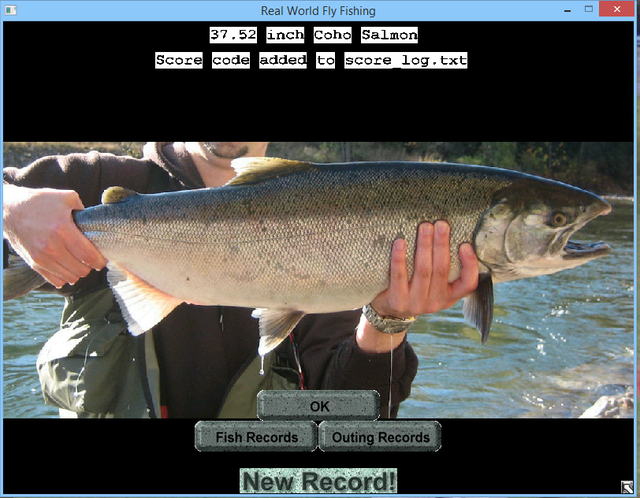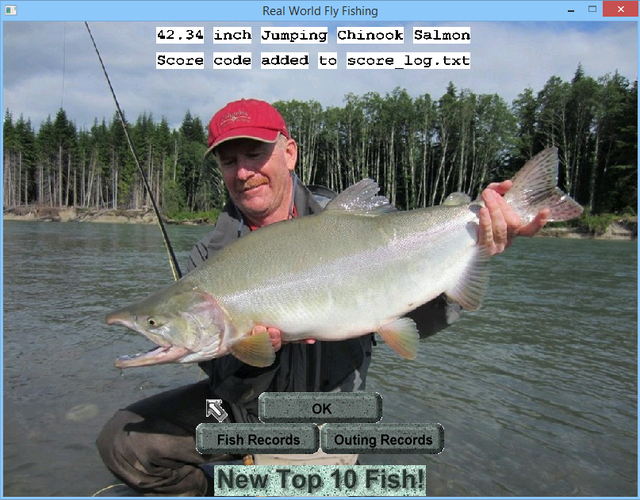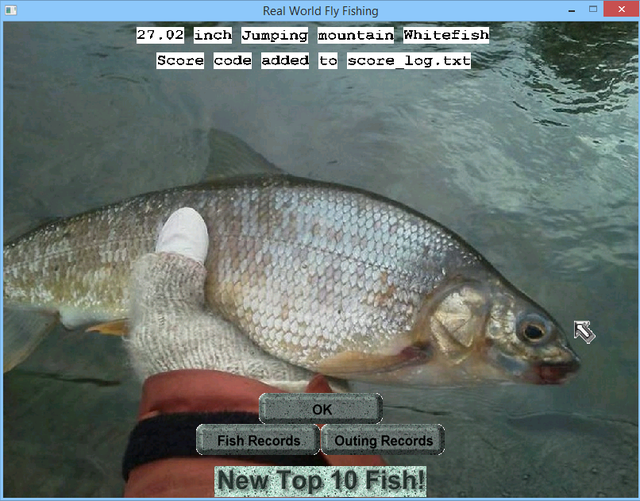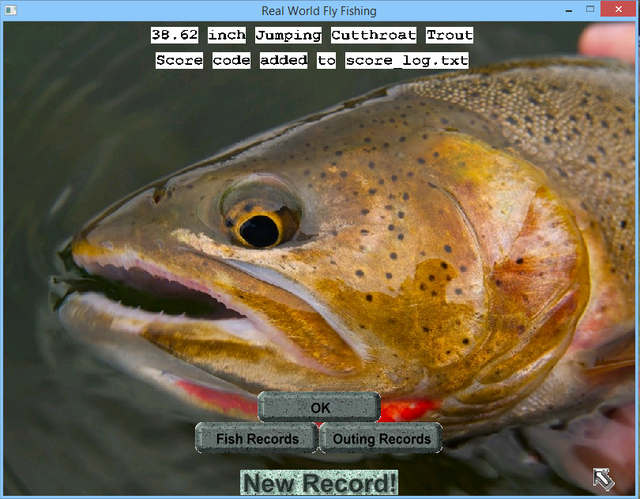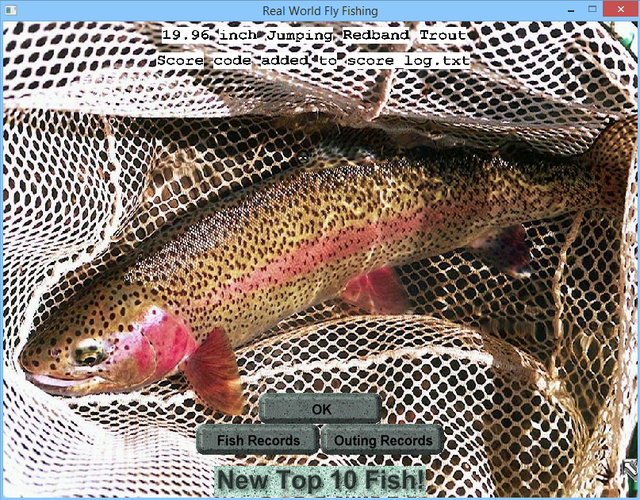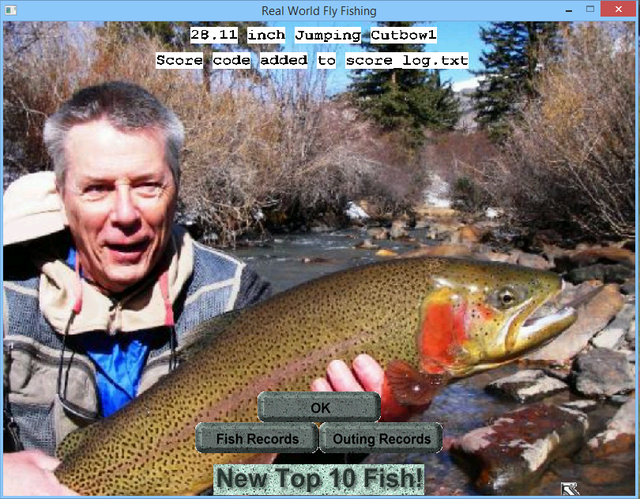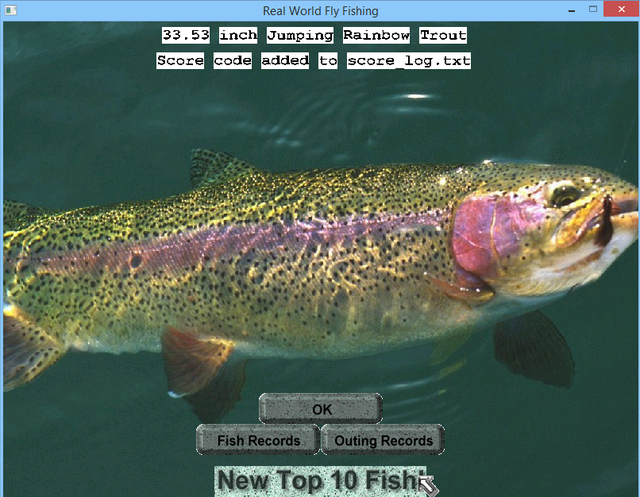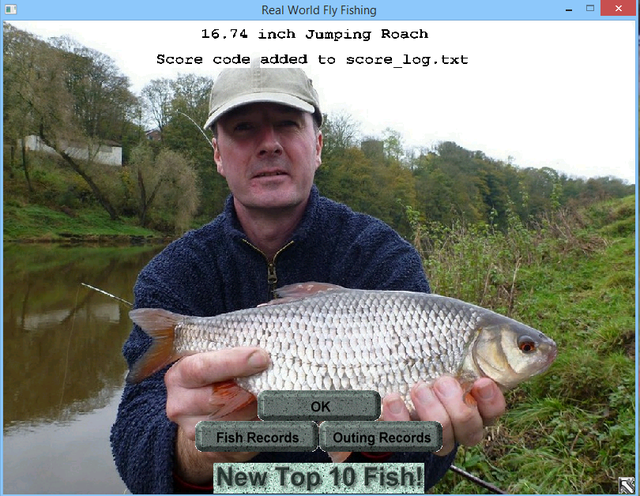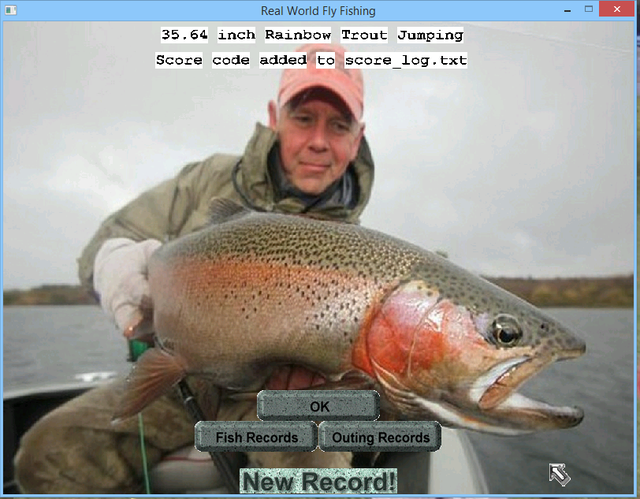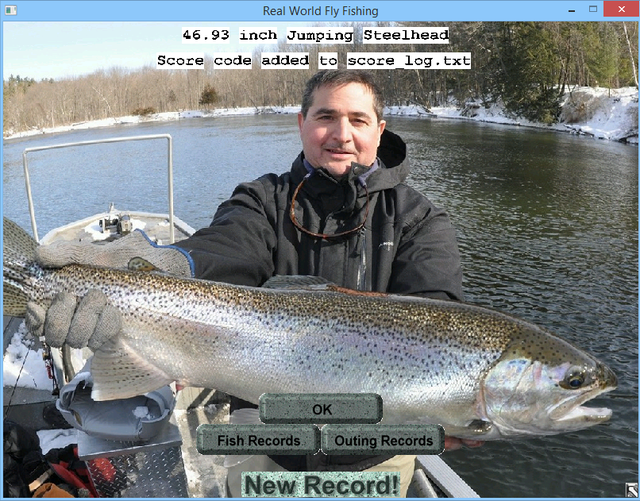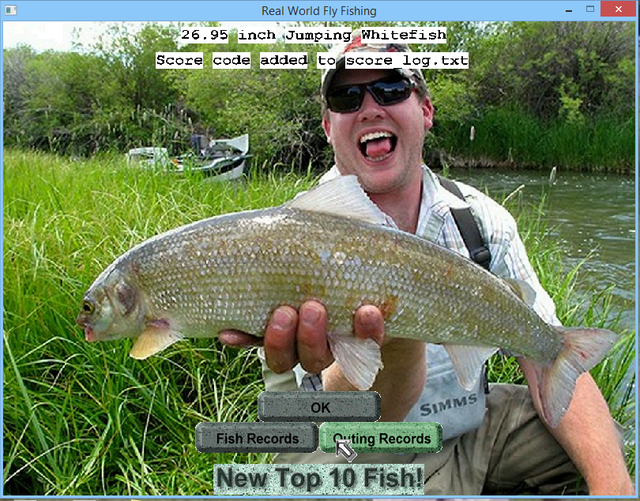 Fish: 25.70 inch Jumping Mountain Whitefish from Sw The Wondrous Mary's River Oregon; Code: VPCBMTLWZUEGP6496TNWKCMGOSLGXDVNLXQVAVMPRGQMQUFLZYDQDUMQWYJDE
Fish: 38.01 inch Jumping Cutthroat from Sw The Wondrous Mary's River Oregon; Code: AVSRCJBILXART8202PPHTIIEKESTG?UZXTUOVCVKMOEFOHEWDPNKOYFUSMJFZ
Fish: 25.32 inch Jumping Whitefish from Sw The Wondrous Mary's River Oregon; Code: NTDACOUTYONTT1714TVUEPOLBYUEHKWHSLAZLQUIBJRTUSDQGFWFFMHOULDAN
Fish: 16.74 inch Jumping Roach from Sw The Wondrous Mary's River Oregon; Code: GEWWZAOAKTIZJ2639MPOQVGGBTEVNIFIFOGBHKWHPXNZJAJSFFTTZVITPCJDE
Fish: 27.55 inch Jumping Cutbow from Sw The Wondrous Mary's River Oregon; Code: DSEFOWSGTGAEJ0185KBXUQYUYSQNLDSPKHNSRXXCJNGDUGEJCKZCVDHLOKFML
Fish: 42.17 inch Jumping Steelhead Red from Sw The Wondrous Mary's River Oregon; Code: DSEFOWSWTVYSJ0185KBXUQYUYSQNLDSPKHNSRXXCJNGDUGEJCKZCVDHLPBNSL
Fish: 38.62 inch Jumping Cutthroat from Sw The Wondrous Mary's River Oregon; Code: PNSGMDKUEPVBP9857XEHBQANGZMZJGQDQHDYQNDLLUXEGENXFZVNPQTQQJRWR
Fish: 26.47 inch Jumping Mountain Whitefish from Sw The Wondrous Mary's River Oregon; Code: CIGJNHGWUFHQE2758PMHXQFQDYJDNVOOQKAPOQKASWGRVBOGCPJSGLMPAIILE
Fish: 36.28 inch CohoSalmon from Sw The Wondrous Mary's River Oregon; Code: QPFXYQHAXSKPK2771MCIIVYWFZSGMLZCYIQMLCNWZWLXWJLMIZAMDQRUJXDLY
Fish: 31.94 inch Jumping Rainbow from Sw The Wondrous Mary's River Oregon; Code: QNYKNSSRWVAHD8650IACYHSKBSAXESDCIRBEJDEFSICJZLIVYTKYKWYHYYEWY
Fish: 33.02 inch ChumSalmon from Sw The Wondrous Mary's River Oregon; Code: YTQQUCSDERTZI1148LMRFDQCOMCLXGTCDAGWJYJMAIOCBMFMGMSICIUPHEHAE
Fish: 46.68 inch Jumping Steelhead Red from Sw The Wondrous Mary's River Oregon; Code: FOHCNTZEAYTIN1449SNICWPZHZSJVSIMXBXZYMHXAMNUDZQYTCOYXTVJYWJDE
Fish: 34.69 inch ChumSalmon from Sw The Wondrous Mary's River Oregon; Code: RILUNOVXTIVOU7016LLPLTTMWMVMT?MVDCRWRBVCCRDKDYQVAJCGHFPDTUTDC
Fish: 25.60 inch Jumping Mountain Whitefish from Sw The Wondrous Mary's River Oregon; Code: EZLWOUMQGMXIA2378AJFKIFYGRGVUGFMGGANWVKAUEPRRGHWWXRVPSRJEMSHR
Fish: 28.11 inch Jumping Cutbow from Sw The Wondrous Mary's River Oregon; Code: CNTFEYQBPKNAA1126YWOODWMDYKFSTSUEGIWGIMNOTAUCNUFSCXEMAYJDLJFZ
Fish: 32.65 inch Jumping Rainbow from Sw The Wondrous Mary's River Oregon; Code: JJUUMVZVZHTCA7185NTNYZKJUZNJNIETMIATDXCIXCMJFIBTBBPWOCZUZRYTZ
Fish: 37.02 inch Jumping Cutthroat from Sw The Wondrous Mary's River Oregon; Code: RCCQMJGKPZLTI5722BEFPDDLCRUKNEGTZMYQLTBTYQBMLWRYWGHJSXTGJRJFZ
Fish: 26.95 inch Jumping Whitefish from Sw The Wondrous Mary's River Oregon; Code: WWJSMRFYODCEG8769JVDAUSJNSAPFFJBHWLYNTHVBXZIGMJXBLVBYRWOTBVRV
Fish: 42.15 inch Burbot from Sw The Wondrous Mary's River Oregon; Code: FIJGORGGWIRBS9988IYYGGZYWFRPP?CKBDMTSDFGEETFLXSBHHSJADYMPQGUB
Fish: 36.69 inch CohoSalmon from Sw The Wondrous Mary's River Oregon; Code: CFIHOWTVJWVFY7631KEYQIBZGFADX?YSRAHIYIJMDFWJMMURDJDULQBQIEZGB
Fish: 33.54 inch Jumping Rainbow Trout from Sw The Wondrous Mary's River Oregon; Code: OGTPUFYJRCQTR7565PWSTYTBZZWQIDCHTQQCDPIFJVHIQEJCLTDTUTJSBNGEM
Fish: 26.86 inch Jumping Mountain Whitefish from Sw The Wondrous Mary's River Oregon; Code: ZTVYRMVTWXSGV0742WITBCIAJFYBKKGSVKFCCOKFZWBYMUBKZGHCFWYFGMLTS
Fish: 38.31 inch Burbot from Sw The Wondrous Mary's River Oregon; Code: PHULUJQDADUIV6583VPXNAKENEKGDLRBTSRSKNBUPUDHVCPAADSQZAXTHUHPM
Fish: 26.74 inch Jumping Mountain Whitefish from Sw The Wondrous Mary's River Oregon; Code: EAHXHEMOZBVYD6870QTOSLTGWSBPH?MJXOOGRWBDUBCOKPWPZLKNWNEDLPZGB
Fish: 40.03 inch Jumping Chinook Salmon from Sw The Wondrous Mary's River Oregon; Code: ILBIAGQLIMHGV3523FAYDFXPDMICIXFDLQRDNYKHYDISSHILSFZYWQWALJEQT
Fish: 31.56 inch Jumping Rainbow from Sw The Wondrous Mary's River Oregon; Code: AORDESQOPWJVI5645LCUAPTPGYZISAMBKFXRJTBFIDINJOVZCWKCXPZNCDXSJ
Fish: 39.44 inch ChumSalmon from Sw The Wondrous Mary's River Oregon; Code: TNCXZBYLXYBBR4850BMTOYESMYIJHMZPTWNINYIKEQPPOZMQDKTXMOCWEHFJB
Fish: 34.88 inch CohoSalmon from Sw The Wondrous Mary's River Oregon; Code: PEWWBKNSHGBGP1247PPOGSGNQLTFNOBFVKZTCFAYADSZMODSUPUZEFMNOXWNO
Fish: 46.94 inch Jumping Steelhead Red from Sw The Wondrous Mary's River Oregon; Code: WQTJARURKLBXT8405YOTEWCJCYHWRLCIDZASHTFEGXELNJLAOIAMIBARLGZLH
Fish: 38.05 inch Jumping Chinook Salmon from Sw The Wondrous Mary's River Oregon; Code: VWDPKKEWWCVJS9065XAJDUIMSYMRKBVLPNNSVLGCVRMEUEOZIJPQDLSYLEEQT
Fish: 42.81 inch Burbot from Sw The Wondrous Mary's River Oregon; Code: HVMCSEKRXOVDZ2335LRSPOGIJSWPZHJYMDQBEAWPJZJVMYPRGKUDNWJXUJMFI
Fish: 35.43 inch Jumping Red Rainbow from Sw The Wondrous Mary's River Oregon; Code: BGMOEAWXBJRHB9833IOGYLPIEYVWKRFXIINBTJZPEUSYNVQSZXFLRDOLPQBMU
Fish: 41.54 inch Burbot from Sw The Wondrous Mary's River Oregon; Code: SEPZHEGJIALQL8647ICFOISUJSARQIPSHOLWGAEENKXFBKPMZYDQGXZKDAYKR
Fish: 32.68 inch Jumping Rainbow from Sw The Wondrous Mary's River Oregon; Code: GRMKQRSNDQKXG5489BQMGELOZLYHGBLHOUOEHBKEWRLPGUXMTLAQNUKXPOVRV
Fish: 32.56 inch Jumping Red Rainbow from Sw The Wondrous Mary's River Oregon; Code: YLTCEXTSZUSSG4454FVBOHVQRLJACLYAQVGIJZFDPTLILMNYKKHXBYWWDQWNO
Fish: 34.47 inch ChumSalmon from Sw The Wondrous Mary's River Oregon; Code: WFKHVGMLLCSUL6676NPUGTDFIMWTOTSJSLZXRUBHFJYJOVYETAIDNWZBOMYTZ
Fish: 26.91 inch Jumping Whitefish from Sw The Wondrous Mary's River Oregon; Code: SJBIMHRWDWTEH7715QMMFVJXJRKTOGTQVFTLYAOZJIRIIWVLPLZCMMDWHNPOE
Fish: 40.27 inch Jumping Chinook Salmon from Sw The Wondrous Mary's River Oregon; Code: DMOEDWHCPIZOP9824AUNGAILNFPLFBLOGSUMLPVLNEMFBMFMXPDFFNLOEKODW
Fish: 35.63 inch Jumping Red Rainbow from Sw The Wondrous Mary's River Oregon; Code: NRPJVOKAXOCCE7793XSWBKJAYRCVZJAHCVTRIZLIUVIFWMBAVGGJMSGSIGFJB
Fish: 35.77 inch Jumping Rainbow from Sw The Wondrous Mary's River Oregon; Code: TBETNPXJPPBPS2123OQZESGIHSFPNXMUSIIVJQMKEHAUDDQDMMUDHISUKAUVK
Fish: 25.08 inch Jumping Cutbow from Sw The Wondrous Mary's River Oregon; Code: WEGIDKZVBSQWU3570LRZBQEZPRFCGWQFKUVGDDJDGGPPCFONXKASDVIQIWKYH
Fish: 30.54 inch CohoSalmon from Sw The Wondrous Mary's River Oregon; Code: AETOZIKQIHUWZ6919BIGROSRXYPXHMVYIQHMYCOWQAVGWIBDVEAEDDIHVWYNB
Fish: 34.78 inch CohoSalmon from Sw The Wondrous Mary's River Oregon; Code: PAVNFKTKEEUMS3904IDKUZVXIYJNPNJEPLUDXXPPLAZPRJGLASOQAJRMQDEQT
Fish: 19.96 inch Jumping Redband Trout from Sw The Wondrous Mary's River Oregon; Code: IJNRLGYNGHYHN9281CYSBZSDZFQTAWRCVZKVLHBPQXHEUBOVIHJKLWVMBCAQC
Fish: 37.52 inch CohoSalmon from Sw The Wondrous Mary's River Oregon; Code: NTWVFMAKZAONT1714TVUEPOLBYUEHKWHSMAZLQUIBJRTUSDQGFWFFMHOTGUYV
Fish: 45.30 inch Jumping Steelhead Red from Sw The Wondrous Mary's River Oregon; Code: CZYPTFDFXGXNZ4071LSIRRDVQFNZMQFPFNMJKYIOGKOQNSRZKAWQRGJKYILES
Fish: 39.72 inch ChumSalmon from Sw The Wondrous Mary's River Oregon; Code: BNFWZVMCXIMJF3423NBURMEOIFWPXPFVUXJYNSLUHFNQRGZGZIILIUUSFMLES
Fish: 17.73 inch Alvord Cutthroat Trout from Sw The Wondrous Mary's River Oregon; Code: XCBCRPLZRGBOS0152LKNOKJSGEBJLIPDENEWUBBEXGTYYOHVGGZYJVTLELIIU
Fish: 32.30 inch Jumping Rainbow Trout from Sw The Wondrous Mary's River Oregon; Code: ENYMZUQOYWWKB9621FNLACYWBLEBAJTJGTWBSNOAUVAEGCLBEZRBGAHQLSPOE
Fish: 27.02 inch Jumping Mountain Whitefish from Sw The Wondrous Mary's River Oregon; Code: JCTOGENYLHXBP4528BHAXGNUISUYAJWVAUDWJGRVURRRBYTEAQMWLHTNIHRWR
Fish: 39.55 inch Jumping Bull Trout from Sw The Wondrous Mary's River Oregon; Code: MLTEQZRZBTYGE8526JIKIUBUJMMEYDOPOWBNKJQGRYADSCHMQRWAXKFFYLWNO
Fish: 42.34 inch Jumping Chinook Salmon from Sw The Wondrous Mary's River Oregon; Code: KQTLMTSYMZXXR9477VBCGRQUUZCSWLSPBAVPQVXHICCFVIFOUHPPFNJSWHYTZ
Fish: 26.64 inch Jumping Mountain Whitefish from Sw The Wondrous Mary's River Oregon; Code: TIXGLFRODAVSD5512SKMXKVOMYGABWMSFXFTDZYPITVLINGSMYXLCNYCAHZGB
Fish: 14.09 inch Alvord Cutthroat Trout from Sw The Wondrous Mary's River Oregon; Code: EQYZDTFSIXIOH6767KUMHKCFQMNUQPJOEBWIINPVJMKMQQXRLGXABVSODJNSL
Fish: 38.18 inch ChumSalmon from Sw The Wondrous Mary's River Oregon; Code: NRIESTPVXRAJE7793XSWBKJAYRCVZJAHCUTRIZLIUVIFWMBAVGGJIGGSINQCO